Good to Know - Travel Tips for an Easy Winchester Vacation
Good to Know - Travel Tips for an Easy Winchester Vacation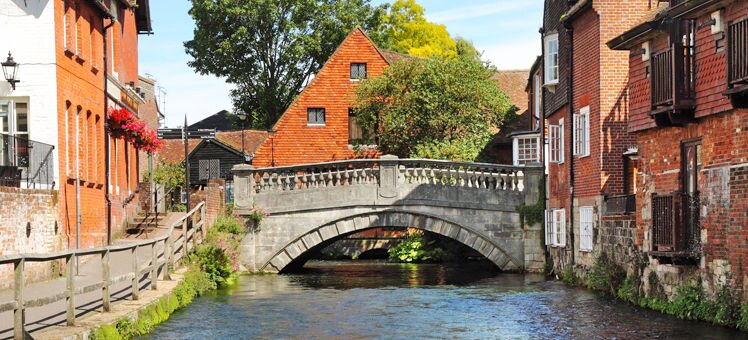 Winchester is dominated by its grand cathedral, which draws thousands of day-trippers and worshippers each year. But dig a little deeper and you'll find there's much more on offer in this ancient city. Excellent museums, fine British cuisine, mild weather, and seriously addictive shopping opportunities make this quiet corner of Hampshire the perfect place for an extended vacation.
Best time to travel
The weather in Hampshire is relatively moderate by British standards, making it possible to enjoy Winchester's outdoor attractions for most of the year. January and February are the coldest months. It rains throughout the year, but extended downpours are rare. Winchester gets busy around key Christian holidays like Christmas and Easter, and is packed with families during the school break in July and August. The city is also a popular weekend getaway for Londoners.
Not to miss
Winchester Cathedral is deservedly famous: It's an awe-inspiring building full of history. Once you've seen it, you'll want to learn more about Winchester's past, so check out the comprehensive and highly praised City Museum. Other key attractions include Wolvesey Castle and Winchester College, both of which will delight history buffs. There's a vibrant shopping scene with plenty of pricey boutiques as well as inexpensive markets. And the pubs here - many of which have been standing for centuries - are among the most welcoming in the country.
Getting around
Winchester is a compact city, and most of the sights, hotels, and restaurants are within walking distance of each other. Parking in the city is limited, but there are several 'park and ride' parking lots along the M3 for those arriving by car. Bicycles can be rented from the Tourist Office. Winchester is about 65 miles west of London, and is well serviced by trains and coaches.
Cuisine
In Winchester you'll find some excellent - and distinctively British - options. Several restaurants in the city have been awarded Michelin stars for their 'modern British' food, which is made with Hampshire's abundant fresh produce. Winchester is also dotted with cafés that offer up classic British snacks like sandwiches and scones to hungry visitors. Good Indian, Japanese, and Thai cuisine is also available.
Customs and etiquette
Winchester is a welcoming place. Because the economy is primarily driven by tourism, locals make an effort to be friendly to visitors. However, you should still be aware of basic British etiquette: Always say 'please' and 'thank you' when interacting with staff in stores and cafés and make sure you're dressed smartly for restaurants and cultural institutions. At Winchester Cathedral, keep your voice down and watch children closely - it is not unusual for staff to ask loud visitors to leave.
Fast facts
Population: 45000

Spoken languages: English

Electrical: 220-240 volts, 50 Hz, plug type G

Phone calling code: +44

Emergency number: 999