An Insider's Guide - How to Get the Most From Your Trip to Pittsburgh
An Insider's Guide - How to Get the Most From Your Trip to Pittsburgh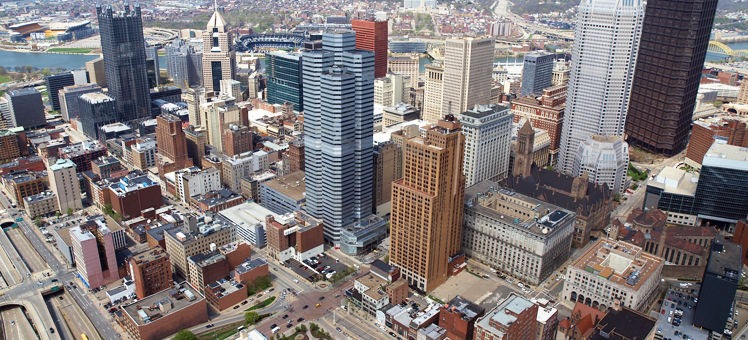 Pittsburgh is a welcoming place with a mild climate. It has a dramatic setting at the point where 3 major rivers come together, and is home to numerous world-class museums. At mealtimes, you'll be able to choose from a wide range of international cuisines in restaurants found across the city.
Best time to travel
Spring and fall are popular seasons to visit, as the days are warm and nights cool. Fall is also when the city's trees change color. Summer days are not excessively hot, but can be very humid. This is also the busiest time, when schools are on vacation. Winters can be cold and the weather unpredictable, but Pittsburgh usually escapes the extremely low temperatures and heavy snowfalls that can affect areas to the north and east.
Not to miss
Pittsburgh is packed with cultural distractions. You could spend days visiting the Andy Warhol Museum, the Carnegie Science Center, or the Phipps Conservatory and Botanical Gardens. Visiting Fort Pitt Blockhouse in Point State Park is a good way to learn about the city's origins. The Strip is home to several contemporary art galleries. And the towering Cathedral of Learning is one of the world's more striking university buildings. You should also take in the view from Mt. Washington, reached via antique cable car railways. In summer, free concerts are held in several city parks.
Getting around
The city's main airport is Pittsburgh International (PIT), 14 miles west of Downtown, with bus connections to the city. Smaller Allegheny County Airport (AGC) generally serves the needs of business travelers. Downtown Pittsburgh is compact and easily walked. An extensive bus network will take you to all outlying areas. The Pittsburgh Light Rail ("The T") links the center with the southern suburbs, and is free to ride in the Downtown zone. Before 7pm each day, buses in Downtown are also free. To reach Mt. Washington, ride its "Inclines" - wooden cable car railways built in the 1870s.
Cuisine
Proudly showing off the city's multicultural nature, restaurants in every neighborhood offer cuisines from around the world. Popular local dishes such as pierogi dumplings reflect the high influx of immigrants from Eastern Europe. Steakhouses, Italian eateries, and Japanese sushi bars are all commonly seen. To experience a city institution, visit any of the 30 branches of the Primanti Bros. restaurant chain. Each of their sandwiches contains French fries and coleslaw, in addition to the regular filling. Tipping in restaurants throughout the United States is generally 15 to 20 percent.
Customs and etiquette
Pittsburgh is an open and relaxed place, and very multicultural. Social customs are generally a case of good manners - being polite and remaining friendly. Most neighborhoods, including Downtown, are very safe, and only standard common-sense precautions are needed. It is a good idea to carry ID with you showing proof of age, as you may be asked to provide this when entering bars and clubs. Casual dress is fine for most social occasions, unless visiting high-end establishments.
Fast facts
Population: 306000

Spoken languages: English

Electrical: 110 volts, 60 Hz, plug type A, B

Phone calling code: +1 412

Emergency number: 911