Sri Lanka shopping guide - where to shop and what to buy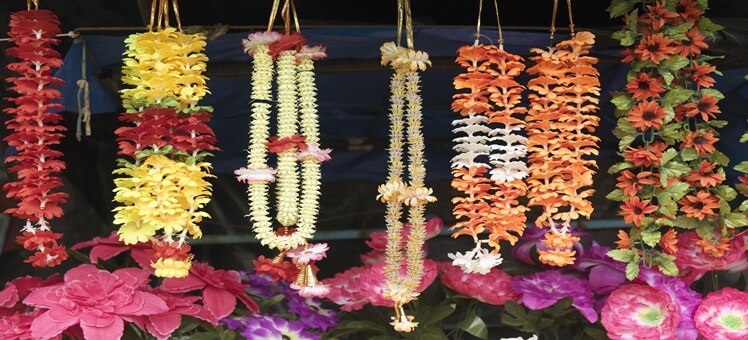 Historically, Sri Lanka was long renowned for its intricate handcrafts and home-grown produce. Popular goods included batik, lacework, metalwork and ivory carvings, while natural resources such as tea, spices and gems were, and still are, the country's trademark. Yet, in recent years, it has seen a decline in such creativity thanks to an overhaul of government-run stores and mass production. While the state-run Laksala shops produce homogenous goods and tourist tat – such as brightly painted masks, elephant carvings or Dutch-influenced batik, some hidden corners are still home to authentic creativity and elaborate craftsmanship.
Colombo
Colombo has a diverse collection of handicrafts, clothes, books and local goods, and is by far the best place for shopping in Sri Lanka. Boutique stores selling handmade goods are the perfect place to pick up a few holiday gifts: try Paradise Road – a colonial styled shop and cafe with beautiful arts and crafts, or Barefoot handicraft store, which sells quality souvenirs such as bags, clothes and gorgeous fabrics. The vibrant Pettah Market is another must-see. Popular with the locals, these stalls are chock-a-block with all sorts of bric-a-brac; take a local with you to get the best bargains. For high street shops, the Majestic City mall is the oldest and most popular in the city.
Kandy
The Kandy area has long been a producer of intricate metalwork, producing everything from candlesticks to dishes – all of which can be found in craft shops up and down the country. The city is also a famous spice producer, with its Spice Gardens tempting hordes of tourists coming to sample its aromatic scents. Though these are an authentic place to buy, identical items can be picked up in supermarkets for a fraction of the price. Antique collectors should explore Waruna Antiques, which houses an impressive collection of temple paintings, statues and ancient jewelry, while art enthusiasts should browse the local laquerwork, brassware and colonial paintings for sale at the Kandyan Art
Negombo
Famed for its wooden models of tuktuks and other Sri Lankan vehicles, Negombo is a pioneer of hand carved toys and souvenirs. Historically, the region was also a major cinnamon producer. Although trading has eased, fragrant local cinnamon can still be picked up at roadside shops. The city is now a fantastic place to find handmade jewelry pieces at a whole range of prices – try Cartier Jewels for the best selection. Yet arguably Negombo's leading feature is its fish market, which dates back to the city's days as a former fishing village. Held daily downtown - near the Old Dutch Fort Gate, pick up some fresh local catches for a cheap and authentic evening meal.
Ratnapura
As Sri Lanka's gem-mining capital, Ratnapura is your place for picking up precious jewelry. Having mined gems since antiquity, the city has long been recognised across the globe for its treasures - its blue sapphires having been used in Princess Diana's engagement ring, and featured in the Titanic film as the 'heart of the ocean' necklace. The bustling market is full of dealers from around the world, with street trading taking place daily. If you're looking to buy, be wary of some street sellers, who make a living by targeting tourists with coloured glass disguised as gems – take a local or an expert with you where possible.
Shopping Tips
While bargaining is custom in some parts of Sri Lanka - particularly at markets and small, informal outlets - larger shops and government run stores have fixed prices. However, if you're buying multiple items or making a large payment, it is sometimes feasible to politely ask for a "special price", which may grant you a discount at some stores. Don't forget that it is illegal to buy coral and shells in any part of the country, due to its destruction to the ecosystem; fines are issued to those caught buying such items.
Discover
Find your perfect holiday in Sri Lanka (all)
From 4710 hotels.