Where to shop in Marbella - the best places to splash the cash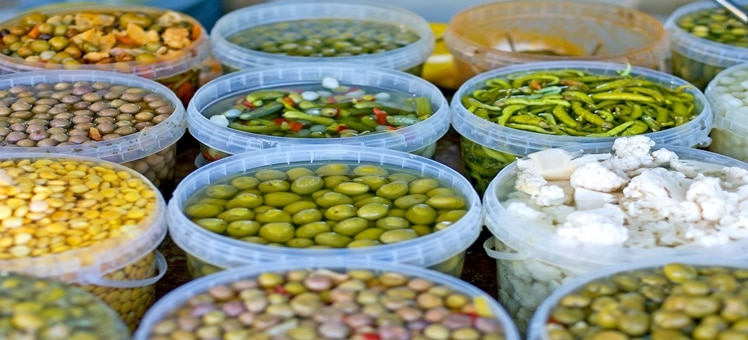 Marbella is a shopper's paradise; a mecca for those with purses spilling with credit cards. The city is overrun with designer shops and jewelers, with top-end brands seen on every street. Whether you simply stroll along Avenida Ricardo Soriano in the centre or venture further afield to Puerto Banus, you'll be spoilt for choice.
Designer brands
Marbella is affectionately known as the playground for the rich and famous, and boy does it have the designer price tag to match. Puerto Banus is lined with designer boutiques; from Versace, Dior, D&G, Chloe, Louis Vuitton and Jimmy Choo, so you can really splash your cash on the latest styles. You can't walk through the port without passing someone carrying a designer bag!
High street
Many of the streets in and around Marbella are lined with shops, swarming with shopping-bag clad tourists and locals alike. Whether you're looking for affordable high street chains Zara and Mango, you're bound to be spoilt for choice and desperate to get spending with shops you know and love right on your doorstep.
Shopping centers
If the thought of the hot, busy streets sends you spinning, Marbella is also home to a great number of shopping centres and department stores, with everything you need under one, air-conditioned roof.
El Corte Inglés in Puerto Banus is a top class department store and known as the Spanish equivalent to John Lewis. Its six air-conditioned floors are bursting with quality clothes, shoes and homeware. It even offers interpreters for foreign visitors who want to spend but struggle with the Spanish.
La Cañada in central Marbella is a shopping centre with it all; over 150 stores to suit every need as well as restaurants, a cinema and a bowling alley. It's the perfect day out if it rains or if you fancy a rest from the blazing sun.
Boutiques
If you're looking for a slightly more unique shopping experience, the Old Town of Marbella is littered with boutique shops. Leading off Orange Square, a number of small, cobbled streets are lined with individual shops selling gifts of jewelry, soaps, olive oils, scarves and old-fashioned toys.
You can find the exclusive 338 boutique in two locations; 338A in La Cañada and 338B in Puerto Banus. They both stock luxurious brands including Ugg Australia, Ted Baker, Jessica Simpson, Denny Rose and more. Also Nina B Fashion Boutique in Nueva Andalucia sells designer clothing for fashionistas with a unique flair. The shop is Scandanavian in design and complemented by a careful, minimalist selection of designer clothes. As a modern and accessible boutique for women for all walks of life, it's a great spot to browse for the ideal outfit for any event in Marbella.
Street markets
Street markets are popular in Spain and can be found up and down the Costa del Sol each week.
They tend to be popular with tourists however, so keep an eye out for pickpockets, as it's their ideal stomping ground. Every Thursday morning, the San Pedro street market sets up in Marbella, starting at around 9am and finishing at 2pm. It's advised to get there earlier rather than later as it can get particularly busy and hot during the summer. As well as books, clothes, shoes, and souvenirs, it's the ideal spot to pick up some fresh fruit and veg; they'll even let you try before you buy.
Living up to its reputation as the hotspot for the wealthy, the shopping scene in Marbella is primarily for those with money to spare. However, aside from the glitz and glamour of high-end fashion stores and sparkling jewelers, there are a number of individual boutiques and bustling street markets to suit those who aren't celebrity rich.