Kaohsiung Entertainment Guide - For fun, recreation, and relaxation
Kaohsiung Entertainment Guide - For fun, recreation, and relaxation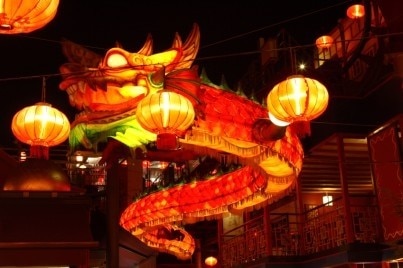 Kaohsiung at night is like so many cities in Asia. Endless flashing neon signs advertise karaoke bars and nightclubs and though most real nightlife lovers to Taiwan head for Taipei, there are plenty of night-time options for people staying in Kaohsiung.
Evening cultural festivals are held in the amphitheater near Love River and there are innumerable water activities based around the city all day, every day of the year. Ferry trips to Cijin district and numerous cultural festivals light up the summer days.

Night markets continue to hold their own as tourist draw cards in Kaohsiung despite the endless construction and futuristic modernity of downtown. Liu-Ho Night Market is particularly popular.


Shopping malls
The mighty Dream Mall is the second largest in Asia and in many ways it defines shopping in Kaohsiung. It isn't the only mall in town but it is so large and comprehensive that there really isn't any need for another. There is an amusement park on the roof, and the ferris wheel here is known as the Kaohsiung Eye.


Cijin district
The Old City of Kaohsiung reaches its zenith at Cijin district. The seafood restaurants here are top notch but Cijin Park is another lovely attraction with an amphitheater just by the water where night-time performances have a dramatic backdrop of waves lapping under a brilliant sunset.
Markets
Kaohsiung Night Market is an exemplary Asian market with everything imaginable and then some piled onto its hawker stalls and labyrinthine alleyways. There is also the evergreen Jade Market, and the lovely Flower Market near Labor Park.


Eating and drinking
Cijin district houses the best seafood restaurants in Taiwan. It is impossible to get a bad meal at any of the places here, and some of the casual joints that offer plastic stools and tables in the open air have terrific atmospheres. There are many places to grab a casual bite to eat and a beer by Love River too.


Nightlife
Most visitors tend to head to the area around Szuwei Road. This is where the infamous Pigs is located, and inside there are live bands, strange interpretive dance acts and even a miniature English style pub tucked into a corner.

Find more information about Kaohsiung and hotels in the area:
Kaohsiung hotels | Taiwan hotels
Discover
Find your perfect holiday in Kaohsiung
From 430 hotels.