Kaohsiung Shopping Guide - Find where and what to shop and buy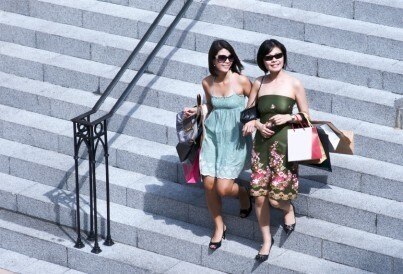 Kaohsiung is like the rest of Taiwan — if you want it, it is likely for sale here. Electronics and designer clothes are especially good buys here but anyone coming in from Southeast Asia and expecting great bargains will be sorely disappointed. Taiwan is a wealthy country and the Taiwanese love to spend their money, usually in large amounts.
High-rise shopping malls and department stores crowd the downtown area and some of these buildings are architectural works of art. Shop fronts are decorated in inventive ways and all the major international brands of clothing, electrical goods and computer hardware are all represented here.

For the market lover, there are still plenty of older style outdoor markets selling traditional handicrafts and the scent of fresh bamboo permeates some areas of town where artisans spend their days carving and weaving. Jade is a good buy too, but only visitors with good eyes for the real thing should open their wallets at the Jade Market.


Bamboo Street
This fabulous place is part open-air market, part deluxe shopping mall. It is located on Wu Fu 4th Road and the best buys here are traditional handicrafts. Hats and basic household items are the main stock in trade and everything — literally — is made from bamboo.


Jade Market
Around the main Kaohsiung Railway Station area, on Zihli Road, is this sprawling monument to the semi-transparent green stone. There are countless jade items here, ranging from amulets and rings right through to large carved sculptures. As with any gem purchases, it's best to know what you're looking for, or to go shopping with a friend who does.
Star Place
The designer of this gargantuan shopping mall said he was going for a 'made in heaven effect'. Shoppers keen for designer fashions may be elevated to a higher plane without even noticing the building's celestial exterior and spiraling interior decks that resemble melting ice cream.


Kaohsiung shopping tips
Taiwan does good shopping. Credit cards are accepted at all major shopping malls, restaurants and hotels and even plenty of stall holders at open-air markets will be carrying their own wireless swipe machine. However, it is best to take plenty of cash to places like the Jade Market as credit cards are not always accepted here.

Gentle haggling is accepted at markets and second-hand places but no one should try to knock down prices inside department stores, hotels or restaurants, where prices are fixed. Tipping is not the norm but waiters and bartenders who provide exceptionally good service may expect a small gratuity.

Find more information about Kaohsiung and hotels in the area:
Kaohsiung hotels | Taiwan hotels
Discover
Find your perfect holiday in Kaohsiung
From 440 hotels.