Langkawi Travel Guide - Your destination overview of Langkawi, Malaysia
Langkawi Travel Guide - Your destination overview of Langkawi, Malaysia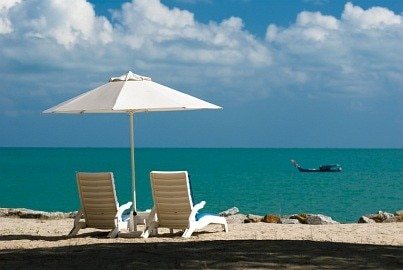 Since it stepped onto the Malaysian tourism scene in the 1990s, Langkawi has grown into one of the nation's leading resort destinations. With outstanding facilities, a rugged interior and some of the best beaches in the region, it's clear why tourists continue to come in greater numbers.
Local legends in Langkawi read like fairy tales, and many natural attractions have their own back stories. Two mountains are the immortal remains of a pair of brothers who could never stop fighting; towns are named after kitchen utensils, and the scorched remains of a rice field are traced to the curse of a spurned princess.

Langkawi manages to offer tourists everything at once. Resort retailers may raise prices, but an intense spread of duty-free shops level the playing field. Resorts supply every creature comfort available, but tourists can just as easily escape to remote tracts of jungle. There's a niche here for everyone.

And behind it all is a desire on behalf of the Malaysian Tourism Board to compete with its Thai neighbor, Phuket. There's no question that development will continue on Langkawi — bringing more facilities and bigger crowds. Chances are there will never be a better time to visit than right now.


Kuah Town
The administrative center of Langkawi, this is where the majority of off-resort commercial outlets are found. Duty-free shops abound, and they're flanked with moneychangers, restaurants and a few mid-range and budget hotels. This is also the only place banks are found on the island.


Pantai Cenang
This is the most popular beach on Langkawi. It is situated about 15 miles from Kuah Town and has the best nightlife on the island. Combine this with the built-up resort beaches and ample facilities, and it's easy to see why tourists regularly spend most of their time in Pantai Cenang.


Padang Matsira
Padang Matsira is a quiet alternative to busier beaches communities. It is conveniently close to the airport, but most people venture here for the historical sites, especially the burnt rice fields. Accommodation exists in Padang Matsira, but tourists are better off heading to a community with more facilities.


Pantai Tengah
Essentially an extension of Pantai Cenang, this is Langkawi's second beach. The two combined stretch to cover two miles of coastline. This is a nice getaway beach, as it dodges the commotion of Pantai Cenang without giving up access to its facilities. Resorts and al fresco restaurants line the coast.


Pantai Kok
Small and secluded, this beach sits to the north of the island's main districts. It's within short distance of Seven Wells Waterfalls as well as cable car to the Sky Bridge. For a quieter holiday with greater access to nature, Pantai Kok is an excellent choice.