Top 10 free things to do in Orlando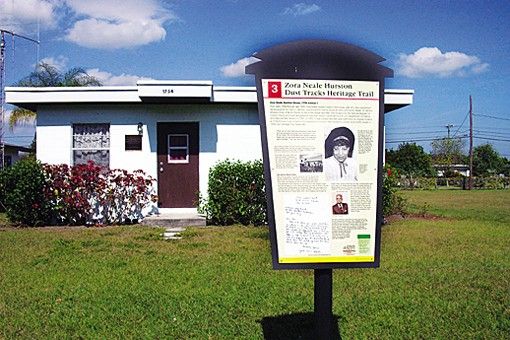 Feed the swans at Lake Eola, build LEGO skyscrapers or tour an organic brewery – there's plenty to do in Orlando that won't bust your budget. Book a hotel in Orlando and follow our inspiring guide to the top 10 free things to do in Orlando.
1. Street musicians on Disney's Boardwalk
Dueling instrumentalists and strolling musicians provide free entertainment nightly on Disney's Boardwalk. Near many Disney hotels in Orlando, the free attraction, which resembles a 1930s boardwalk in an Atlantic coast village, is a popular pre- and post- dinner destination.

Downtown Disney, Lake Buena Vista 32830


2. Playing in Lake Eola Park
Feed swans and enjoy picnics under the palm trees at Lake Eola Park, a 43-acre downtown Orlando oasis. There's a farmers market here Sunday mornings, and the park's amphitheater often hosts free concerts.

195 N. Rosalind Ave., Orlando 32801


3. Oranges and grapefruits in Winter Park
Sample juicy tangerine slices and grapefruit wedges at the Winter Park Farmers Market each Saturday. Local vendors sell Florida citrus, vegetables and baked goods each weekend at Winter Park's 1890 train depot.

200 W. New England Ave., Winter Park 32789


4. LEGO land at Downtown Disney
Build teetering skyscrapers and intergalactic spacecraft at the LEGO Imagination Center in Downtown Disney. The shop sells the interlocking building blocks, but visitors can let their imagination run wild in this well-stocked construction area for free.

Downtown Disney Marketplace, Lake Buena Vista, 32830


5. Alligators and birds galore
Watch Hammy the 12-foot alligator snap up his dinner at Black Hammock Adventures on Lake Jessup, where gator and bird displays are always free. And Friday and Saturday nights there's no cover for live music at the Lazy Gator Bar.

2356 Black Hammock Fish Camp Road, Oviedo 32765


6. African culture at The Hurston
From 19th-century furniture crafted by slaves to contemporary paintings by urban children, exhibitions at the Zora Neale Hurston Museum highlight artists of African descent. The museum honors Hurston, the acclaimed 20th-century author from Eatonville, the first all-Black town in America.

227 E. Kennedy Blvd., Eatonville 32751


7. Brewery tours
Check out the giant fermenting vats and learn how beer is brewed in Florida's only organic brewery. The Orlando Brewing Company offers free tours every evening. Stick around afterward to taste blonde ales, pale ales and porters.

1301 Atlanta Ave., Orlando 32806
8. Winter Park historical walking tours
History buffs visit more than 20 stops along the Winter Park Historical Tour, including the Casa Feliz Historic Home Museum, the 1890 train station and 1922 vintage Park Plaza Hotel. Pick up a walking brochure at the Winter Park Historical Museum.

Winter Park Historical Museum, 200 W. New England Ave., Winter Park 32789


9. Winter Park Popcorn Flicks
Spread out a blanket and watch a movie at Winter Park's Popcorn Flicks. Family-friendly films range from Bing Crosby to Disney classics -- free in Central Park every second Thursday.

Central Park, 251 Park Ave. S., Winter Park 32789


20. Gallery walks at the City of Arts
Five galleries, classrooms and 8,000 square feet of performance space make the CityArts Factory one of Orlando's most vibrant art centers. Take a look at locally made sculptures, paintings and jewelry and watch the artists at work downtown, one of the top 10 free things to do in Orlando.

29 S. Orange Ave., Orlando 32801
Looking for more on Orlando? Take a look at our other Orlando guides or visit our partner site Orlando.com for some inspiration for your next trip!