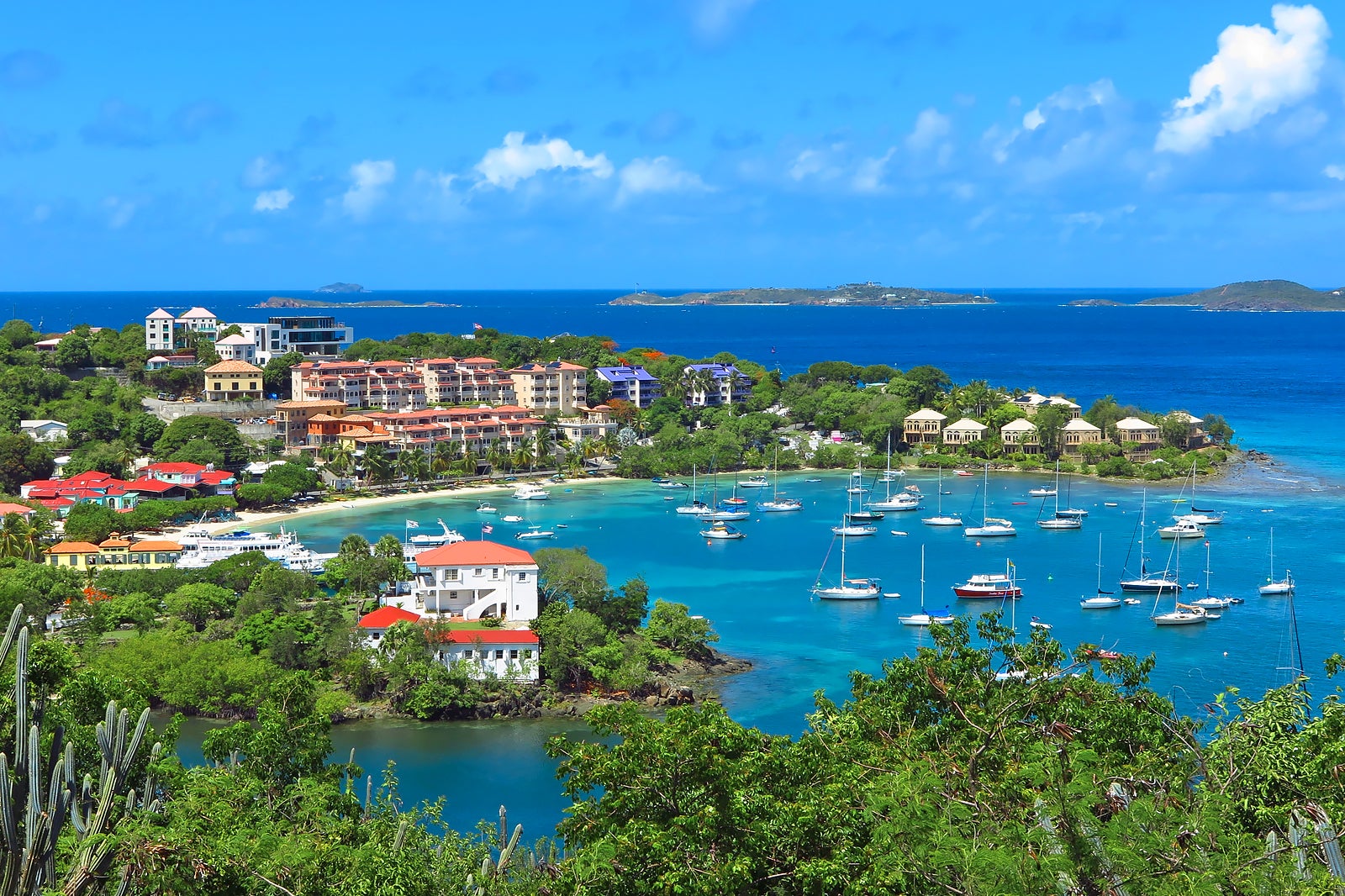 8 Best Towns and Resorts in the US Virgin Islands
Where to Stay in the US Virgin Islands?
The best towns and resorts in the US Virgin Islands are spread out across the 3 main islands that make up this United States territory. It's important to plan carefully as the biggest islands – St Croix, St Thomas and St John – are quite far from each other and it's unlikely you'll be able to visit all 3 during your trip.
As one of the world's great yachting destinations, the luxury resorts and marinas found here rival anything in the Caribbean and beyond. But there's more to do here than just lounging on a beach or aboard a boat. With its long and complicated history, exploring the cultural aspects of the US Virgin Islands is often a surprising highlight of a visit, besides the beauty of the beaches.
Back to top