10 Best Things to Do for Couples in Monterrey
What to Do on a Romantic Trip to Monterrey?
The things to do for couples in Monterrey are all romantic and exciting, and are sure to build life-long memories, from viewing stunning artwork to experiencing classic old-world charm. Here you can explore buildings with incredible architecture that date back hundreds of years. Next, examine villages with legacies that stretch to the pre-colonial era and offer a look into indigenous history. Then, go ice skating, have a couples massage at a spa, or spend time with a picnic lunch in a public urban park. You can even spend an afternoon shopping and dining.
The options for romance here are endless. Learn about some romantic experiences for your trip to Monterrey.
1
Museum of Contemporary Art (Arte Contemporaneo (MARCO))
Visit an important modern art collection
The Museum of Contemporary Art (Museo de Arte Contemporaneo (MARCO)) offers a look at some of the most important pieces of Mexican art in a gorgeous building. This art museum opened in 1991 and has become a vital part of the northern Mexican art scene with an expansive permanent collection showcasing some of the most influential Mexican artists in recent history. In addition, the museum showcases constant rotating and temporary exhibits that highlight up-and-coming artists from all over the world. The museum has 11 galleries covering all art forms from painting to sculpture to multimedia.
If art is your passion, MARCO is the place to light your fire. It's only 12 minutes south of town.
Location: Juan Zuazua, Padre Raymundo Jardón y, Centro, 64000 Monterrey, N.L., Mexico
Open: Thursday–Sunday, Tuesday from 10 am to 6 pm, Wednesday from 10 am to 8 pm (closed on Mondays)
Phone: +52 81 8262 4500
photo by JavierDo (CC BY-SA 3.0) modified
2
Basilica of Our Lady of Guadalupe
See a famous local church
The Basilica of Our Lady of Guadalupe (Basílica de Nuestra Señora de Guadalupe) is a historic Roman Catholic Church with stunning architecture surrounded by shops. The church is dedicated to the vision of Our Lady of Guadalupe, who appeared as a vision in 1531 and is believed to be a manifestation of the Virgin Mary. It's one of a few churches worldwide designated as a Basilica, a special title granted by Rome. It's a famous pilgrimage site and boasts unique architecture.
The church is also surrounded by small shops and vendor booths selling traditional handmade arts and crafts to find that ideal gift or souvenir. It's 15 minutes south of town.
Location: Guanajuato 715, Independencia, 64720 Monterrey, N.L., Mexico
Open: Daily from 7 am to 8 pm
Phone: +52 81 1158 2800
photo by JavierDo (CC BY-SA 4.0) modified
3
Macroplaza
See one of the world's biggest public squares
Macroplaza is one of the world's largest public squares and offers a central point from which you can explore all of Monterrey with 99 acres of immaculately landscaped park. It's famed primarily for its centrepiece landmark, the 230-foot Lighthouse of Commerce, that fires dazzling green lasers across the city at night. That's just one of the many historic points of interest, from monuments to great local heroes to a gigantic fountain dedicated to Neptune and even the Government Palace containing museum artefacts and state apartments.
Whether you're here for the history and architecture or you just want to explore, Macroplaza is a place to start. It's in the heart of city centre.
Location: Centro, 64000 Monterrey, Nuevo Leon, Mexico
4
Couples spa/massage
Get pampered in the lap of luxury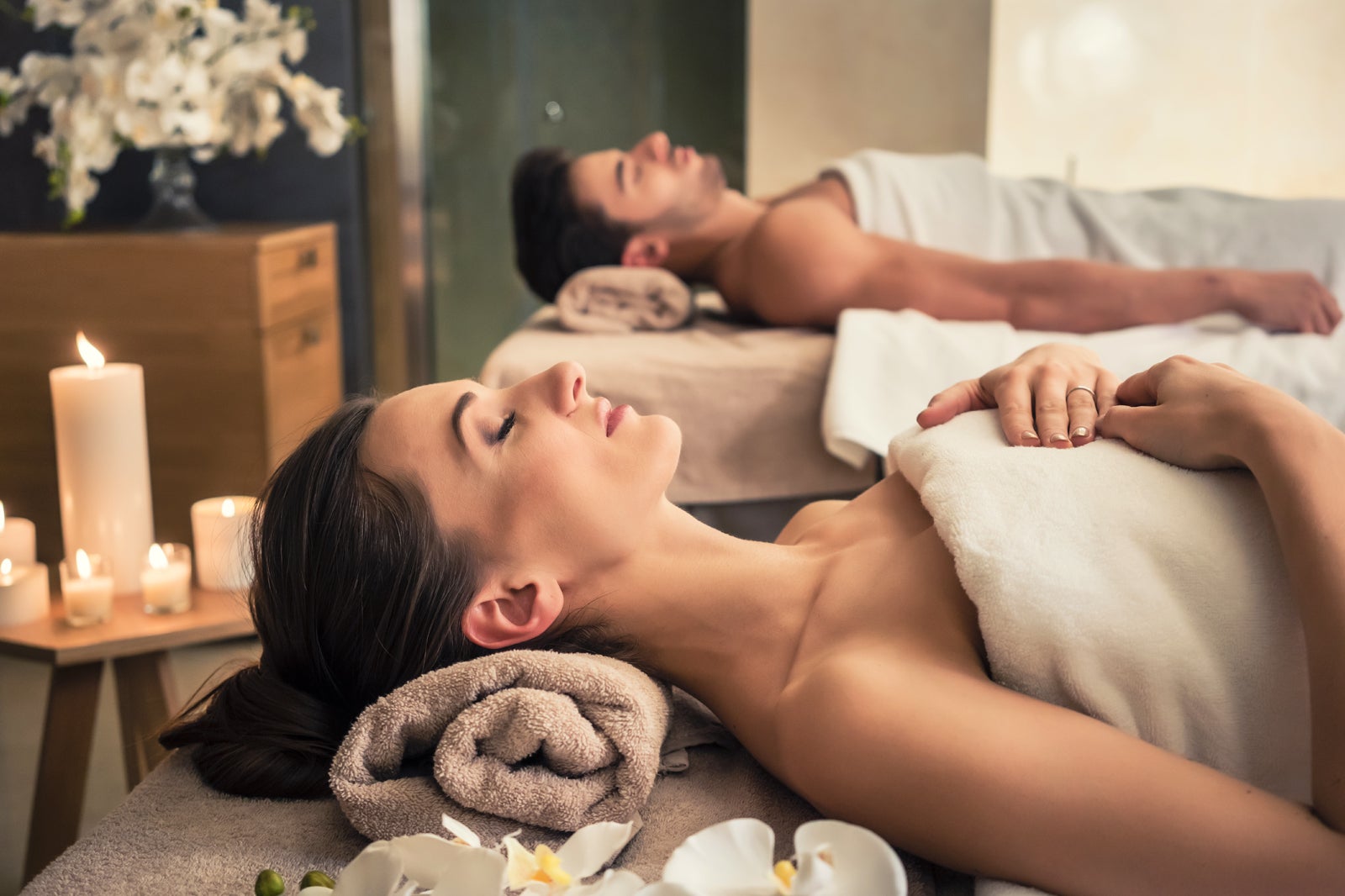 A couples spa and massage treatment is a fantastic way to unwind after a long day of exploring the many exciting sights or to recharge your batteries for tomorrow. At any spa and resort, all over Monterrey and the surrounding regions, the two of you can be pampered like royalty, working out all the kinks in your muscles, getting you completely relaxed, and in the mood for romance later. These spa resorts offer amenities like hot stone saunas and even full white-tablecloth fine dining experiences.
If you're looking for a full-luxury romance treatment, it's hard to beat a massage and spa. Just find the one closest to your hotel and enjoy it.
5
La Estanzuela Monterrey Natural Park
Walk together in an ecological park
La Estanzuela Monterrey Natural Park (Parque Natural La Estanzuela) is an ecological park just 20 minutes from city centre Monterrey offering miles of hiking trails and natural scenery. Walk along scenic hiking trails in a wide range of difficulties, from novice to challenging. You'll see lush foliage, picturesque rock formations, and enjoy the cool mist of a babbling stream flowing through the mountainous landscape. This is an ideal place to get lost in the natural world and reconnect with each other.
Besides hiking, you can explore a terrace and canopy area where you can sit and have a picnic lunch for 2. It's about 40 minutes south of city centre.
Location: Camino, Antiguo Camino a Valle Alto S/N, La Estanzuela, 64780 Monterrey, N.L., Mexico
Open: Tuesday–Sunday from 7 am to 2 pm (closed on Mondays)
Phone: +52 81 2033 1200
6
Ice Rink Fundidora
Have a classically romantic skate
The Ice Rink at Fundidora offers a chance to have a romantic winter fun experience in the heat of the summer in Mexico as you strap on the skates together. Few things are as romantic as gliding around the ice rink together, hand-in-hand, just like something out of the films. When you're done with the rink, Fundidora Park offers a whole world of fun, from theme parks that will make you feel like a little kid again to zoos to public art installations and museums.
You can easily fill an entire romantic getaway for two just exploring all of the excitement that Fundidora has to offer, including the iconic ice skating rink. It's only 15 minutes east of city centre.
Location: Fundidora Park, Edificio Motores, No 46, Centro, 64000 Monterrey, N.L., Mexico
Phone: +52 81 8191 8000
7
Old Town (Barrio Antiguo)
Walk a classic old Spanish area
Old Town (Barrio Antiguo) is a historic Spanish Quarter filled with buildings dating back to the 18th and 19th centuries, boutique shops, cafes, and restaurants. The buildings lining the streets are brightly coloured and intricately decorated with carved doorways and hanging plants for a true Old World European style. It has undergone a revitalisation and features pedestrian-only cobblestone streets with antique stores, independent boutique shops selling clothes, arts, and crafts, and plenty of scenic art galleries and restaurants along the way.
This is a wonderful area to go to, and feel like you're lost in Europe for a while. It's just 12 minutes south of city centre.
Location: Centro, 64000 Monterrey, Nuevo Leon, Mexico
8
Monterrey Cathedral
See an important 19th-century landmark
Monterrey Cathedral (Catedral Metropolitana de Nuestra Señora de Monterrey) is a stunning Catholic cathedral in the Gothic style dating to the 17th and 18th centuries. Like many cathedrals from this era, it took more than 150 years to complete. It was only granted official cathedral status in 1994, but it is the seat of the local archdiocese and is a major historic landmark of the city. Inside, you can see tonnes of examples of classic 19th-century artwork, including many colonial works by famed artist Angel Zárranga.
It's important to understand that this is a functioning church, so be respectful while you're here, especially while Mass is in session. It's 11 minutes south of town.
Location: Juan Zuazua 1100 Sur, Centro, 64000 Monterrey, N.L., Mexico
Open: Daily from 7 am to 8 pm
Phone: +52 81 1158 2281
9
Jubilee Casino Monterrey
Dine, game, and take in a live show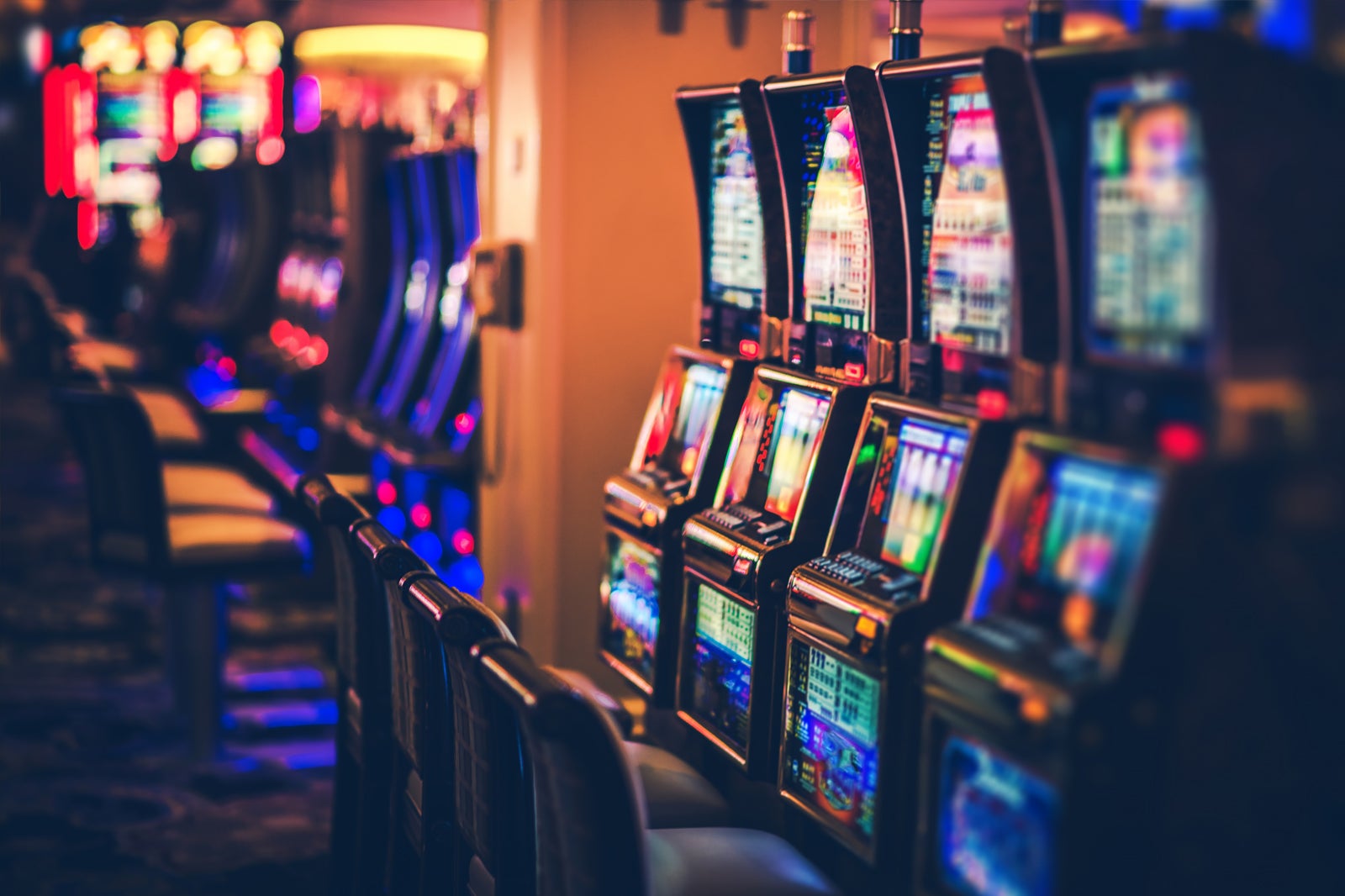 The Jubilee Casino Monterrey offers the complete package of live entertainment, fantastic food, and the ability to spend the night in a pulse-pounding gaming atmosphere. It opened in 2008 and has become a significant landmark in the city's nightlife scene. It's among the largest casinos in Mexico and a worldwide attraction for poker professionals as the original location for the WSOP Poker Room.
Here, you can play table games like Poker, you can bet on sports games, play the Lotto, and hit up a wide range of slot machines and casino games. The on-site restaurant offers great food and drinks, and live entertainment is always on the bill. It's 15 minutes southeast of town.
Location: Av. Revolución 2015, Buenos Aires, 64830 Monterrey, N.L., Mexico
Phone: +52 81 8486 4020
10
La Casa De Oscar Burgos
Laugh the night away together
La Casa de Oscar Burgos is a bar, restaurant, and comedy club offering the chance to dine and laugh all night while you reconnect over your shared sense of humour. People often say that a good sense of humour is an essential feature in a partner, and at this place, you can share it all night with up-and-coming local talent. The food is inexpensive, and the local comedians showcased are of very high quality. The staff are friendly, and the atmosphere is casual, welcoming, and pleasant.
This unique venue in Monterrey offers a different kind of romantic experience. What's more romantic, after all, than sharing a laugh? The club is 18 minutes east of town.
Location: Av. Revolución 1441, Los Remates, 64860 Monterrey, N.L., Mexico
Open: Tuesday–Saturday from 9 am to 2 am (closed Sunday–Monday)
Phone: +52 81 8365 6680
Back to top