How to Get to Gili Islands and Between Islands
Gili Islands Transfer Services and Transport Info
Getting to and around the Gilis is relatively hassle-free. Lombok has an international airport with major operators flying regularly into the main island, from where you can hop on a 2.5-hour overland transfer to the Bangsal Harbour and then a boat to the Gilis. You can also boat directly from Bali, which usually takes about 2 hours.
Getting around the Gili islands is also easy. You can circumnavigate each island on foot or by rented bike. Cidomo (horse-driven carts) are cheap and everywhere. There are scheduled boat services that you can use to hop among the islands – simply check their timetables and plan ahead. Here are some guidelines on how to get to the Gili Islands, and get around effortlessly.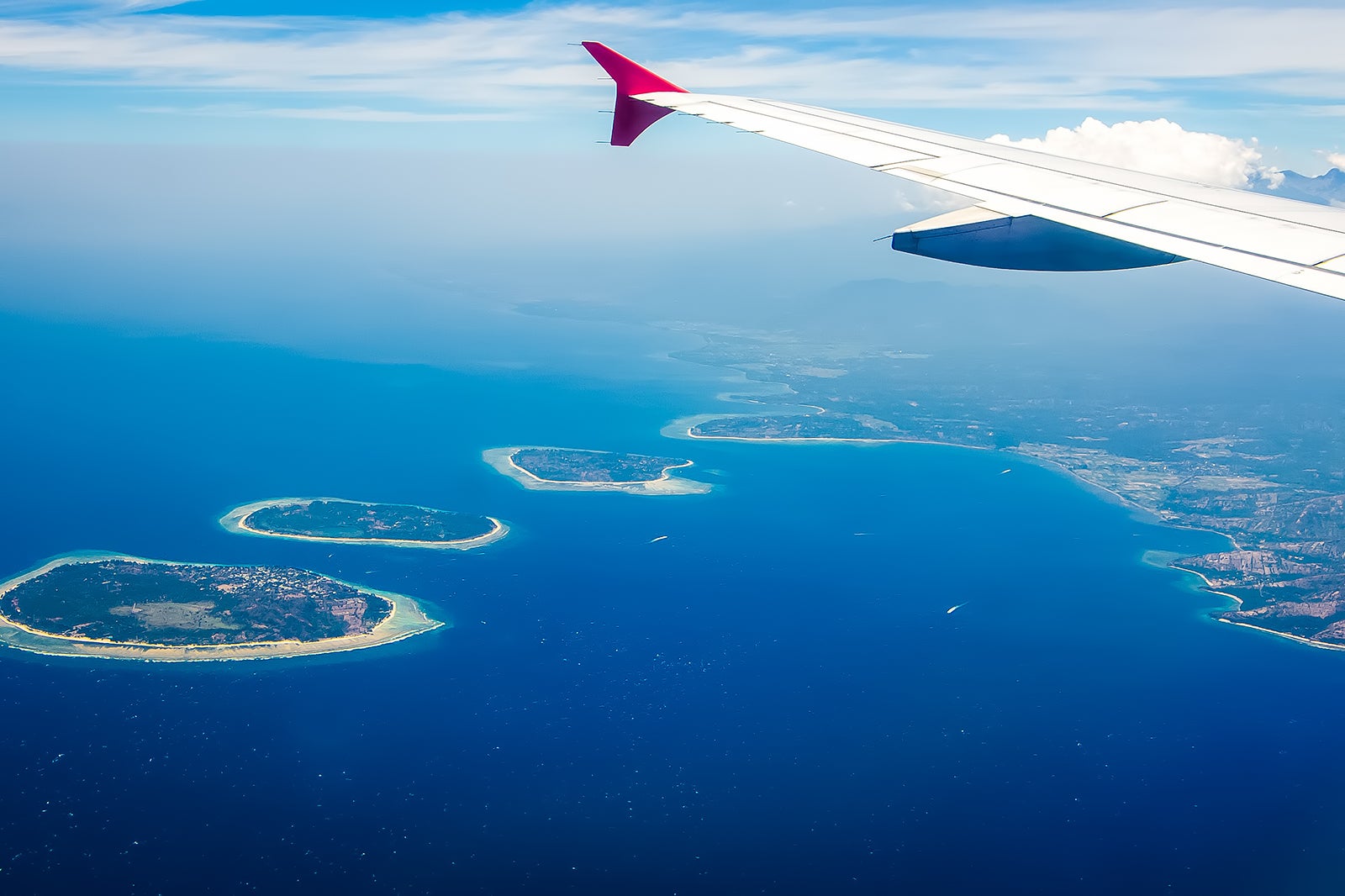 Flights from Bali's Ngurah Rai International Airport (DPS) to the new Lombok International Airport (LOP) normally take half an hour. Major international airlines like Garuda Indonesia and Lion Air currently make the short hop.
After landing at the airport in Central Lombok, you'll need an overland transfer northwest to Bangsal Harbour. Taxis and charter transfers are available from Lombok International Airport, with the reputable Blue Bird Taxis available to take you up to Bangsal. Roads on the Lombok mainland are fairly quiet, making your overland transfers swift and comfortable. From Bangsal, a half-hour boat ride will then get you to the Gilis.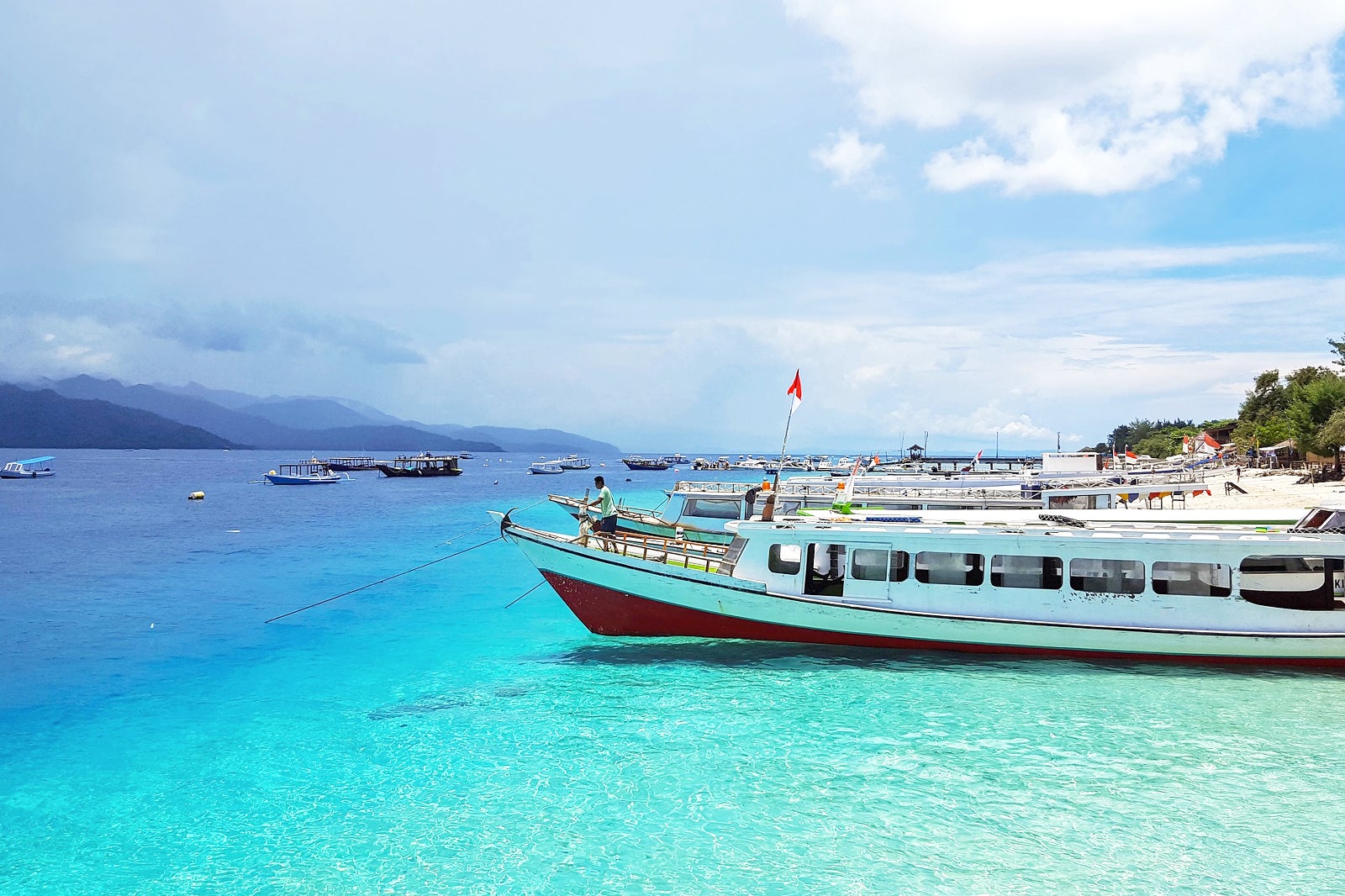 Another popular way to get to the Gilis quickly and easily from Bali is by motorboat. For the majority of visitors staying in southern Bali, departures from the marina at Serangan Island are the best option. Those staying in East Bali, within the resort area of Candidasa in particular, can go straight to the Padangbai harbour, the main ferry seaport to Lombok and eastern Indonesia.
Ferries from Padangbai reach Bangsal in 5 hours, and you must take another boat trip to reach the Gilis. The convenient fast motorboat services that depart from Serangan Island can take only 2.5 hours to reach the first stop at Gili Trawangan.
3
Getting between the Gilis by island-hopping boats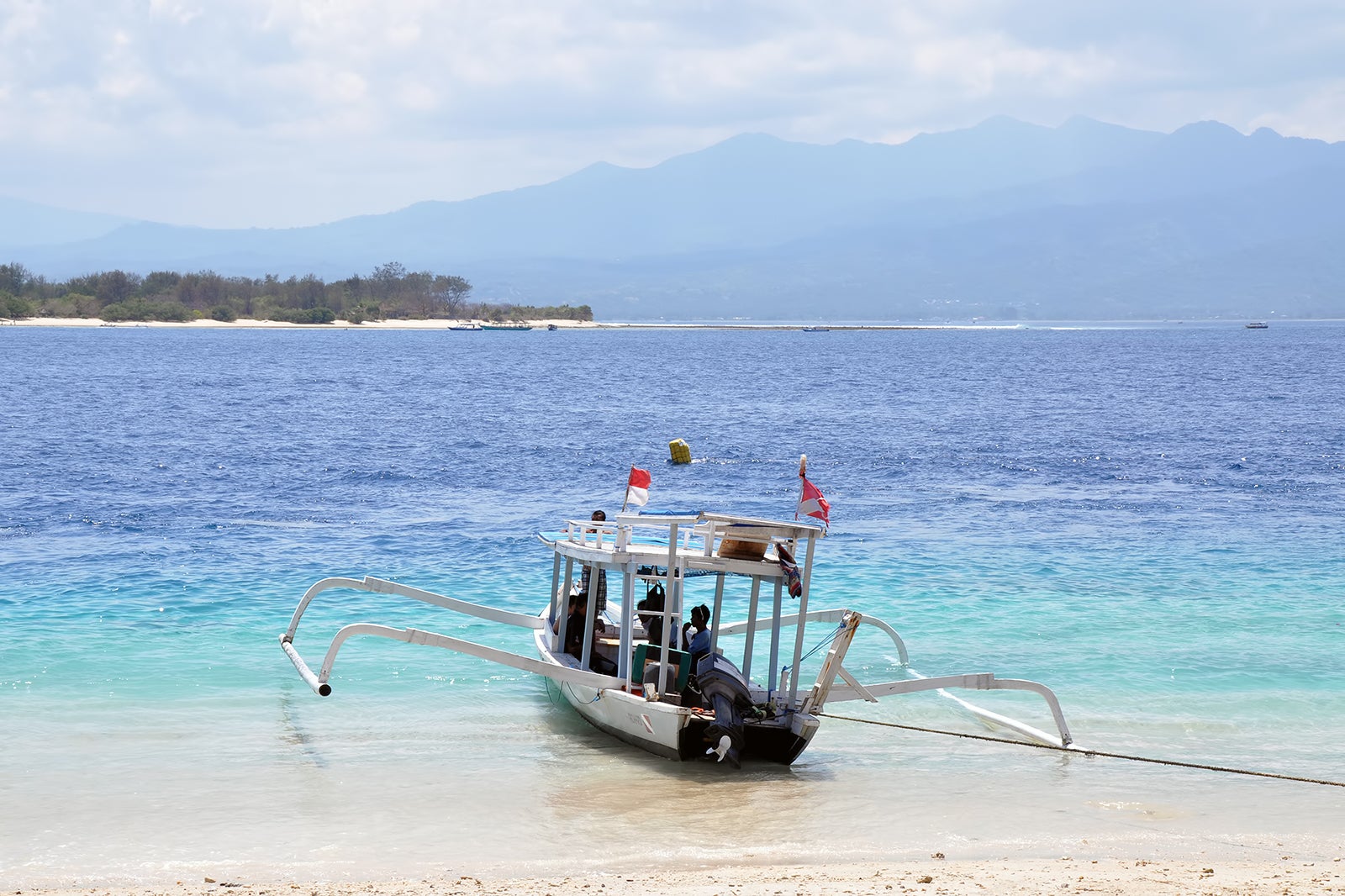 An official island-hopping boat service operates between the Gilis, with schedules that you must check at the harbours beforehand if you're keen on experiencing all 3 islands during your visit. This is highly important as you must also take into consideration your return fast boat pickup schedule.
Tickets are available for purchase right at the boat service's booths – easy to spot at each of the island's harbours. Schedules vary but mostly depart at 8.30am, with up to 20 minutes of waiting time. Afternoon services depart around 3pm or 4pm. Boats back to Lombok's Bangsal harbour are also available. Tickets are non-refundable.
photo by Jorge Láscar (CC BY 2.0) modified
4
Getting between the Gilis by charter boats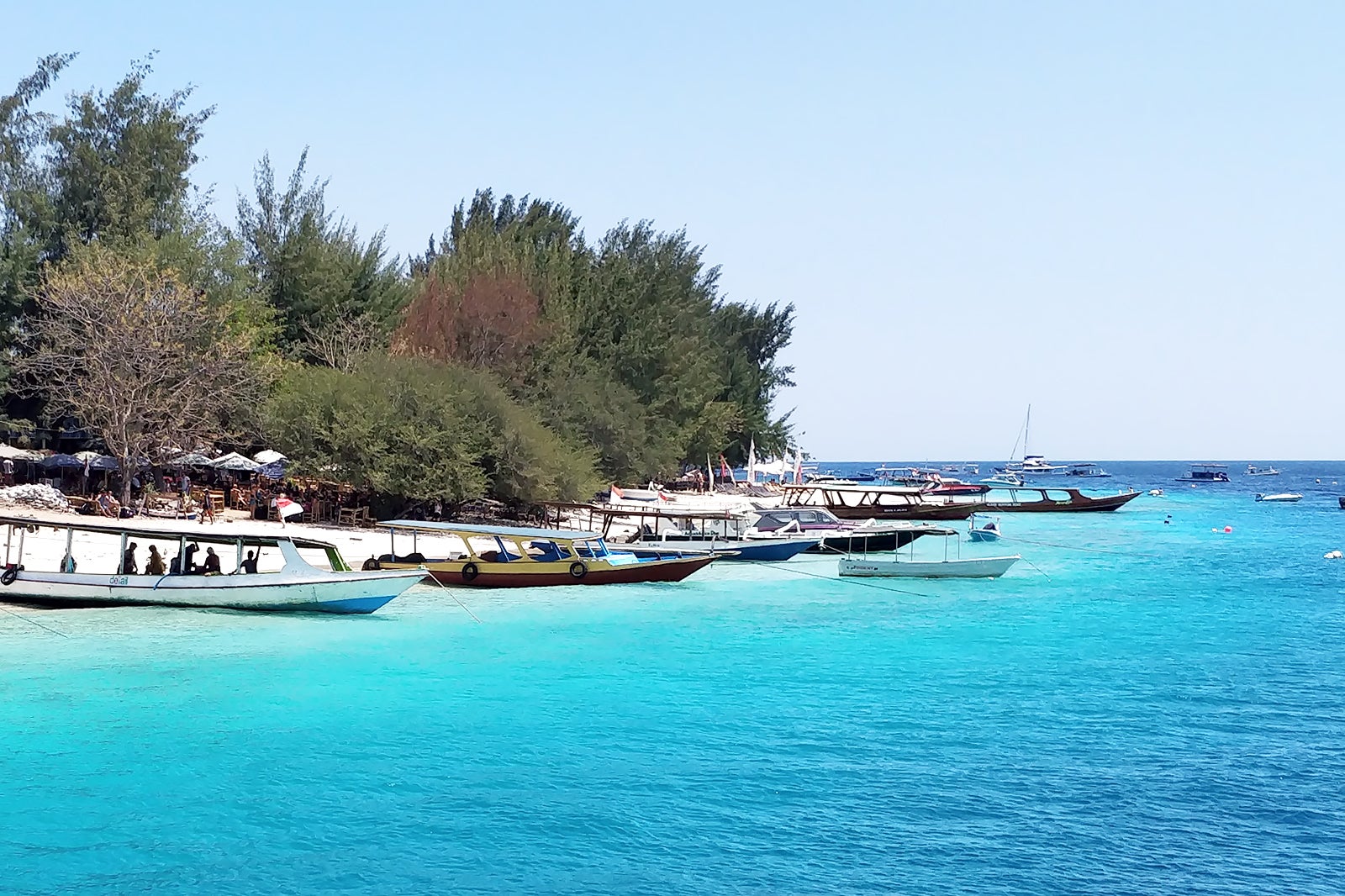 For an island-hopping experience that's flexible and ready at your convenience, you can charter motorised boats operated by locals that you can easily find around the docks. You can also arrange for one at your hotel's front desk. Obviously, these services cost more than the official island-hopping boat services but remain an affordable and viable option if you're sharing your Gili trip as a large group.
The locally operated boats are the long wooden type with a roof covering the length of its hull. No lifejackets are provided for passengers, so it's advisable to only go out to sea when the seas are calm and weather conditions are stable.
5
Getting around the Gilis on foot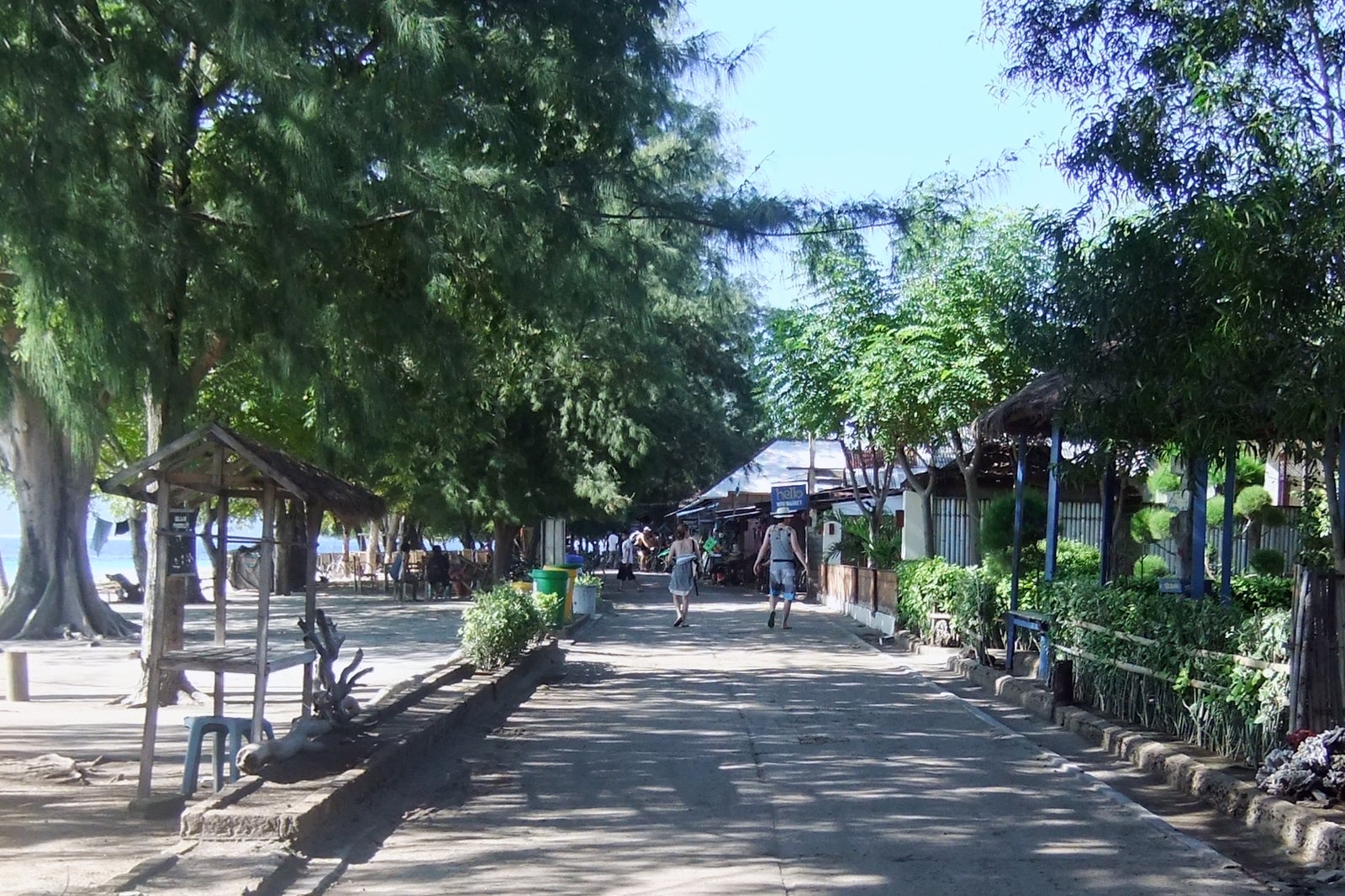 All of the Gilis feature a combination of sandy and paved paths that line the coastal fringes of the islands. Gili Trawangan, the largest of the 3 Gili Islands, has the longest and best laid-out paths, ending at the quietest beaches in its northwest.
You can easily go for a leisurely walk around the whole circumference of Gili Trawangan within just an hour. By far, walking is the cheapest and often the most enjoyable way to enjoy the Gilis.
6
Getting around the Gilis by bicycle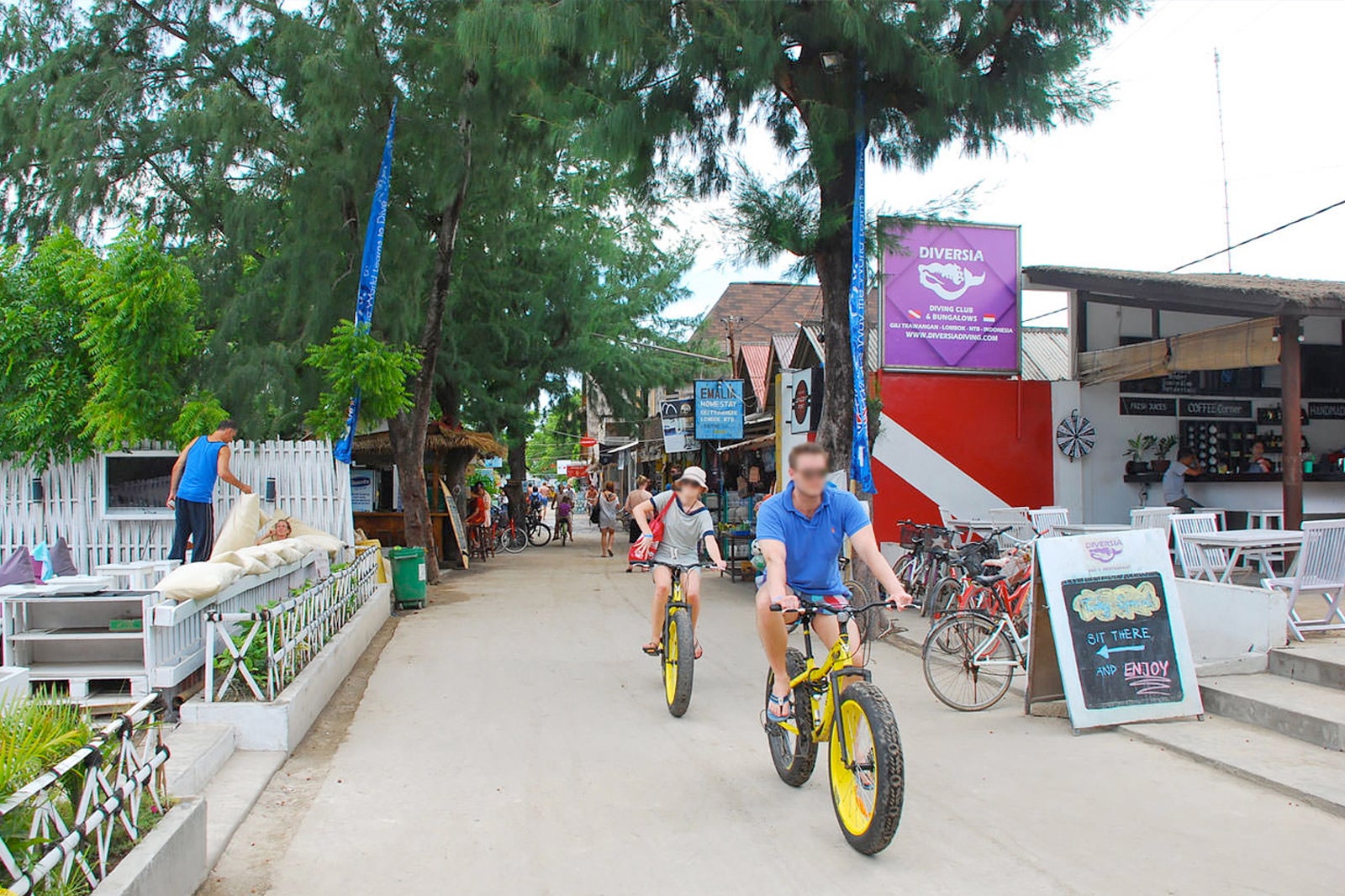 If you're looking for a faster means of getting around the Gili Islands, bicycles are the way to go. Bike rentals are easy to find. Look out for the Wim Cycle 'Fatman' beach cycle model with oversized tyres. It'll enable you to cruise over sandy paths easier than the cycles with conventional-sized tyres. Those with front baskets are convenient for holding your drinks bottles or a small bag.
Daily rentals start from under US$5 a bike, usually requiring you to return the bike to the shop around the same time within 24 hours. Electric bikes are also a new and growing trend, although a bit pricier to rent than conventional bikes.
7
Cidomo horse-driven carts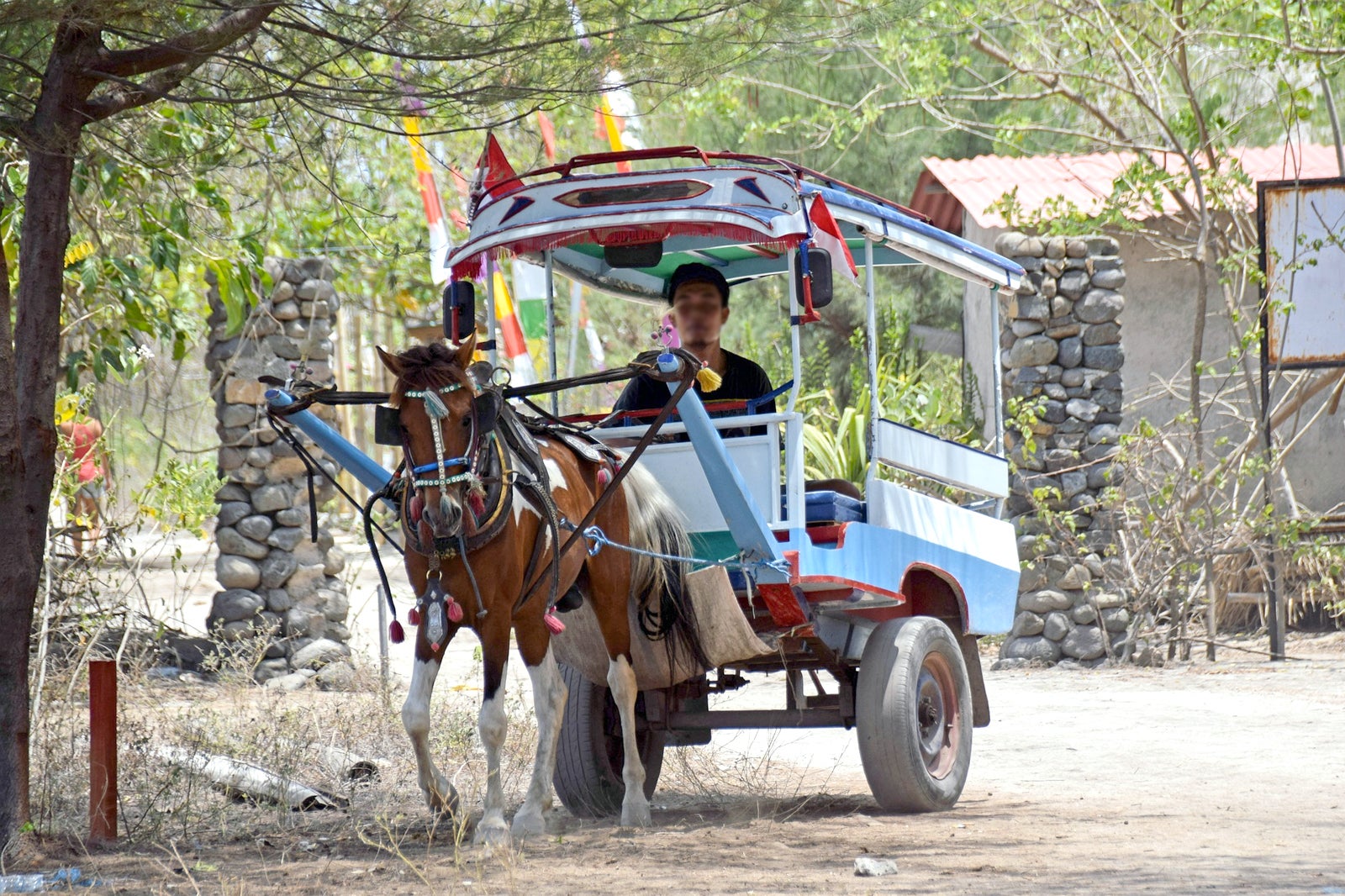 The effort-free way of travelling on the Gilis is by cidomo, a traditional Lombok icon that features a roofed wooden cart with car wheels, pulled by a single horse. Concerns from animal-loving visitors in the past, who became distressed about the harsh treatment of the horses, have led to their much-improved conditions.
Fixed prices have been agreed upon by the local authorities to avoid over-charging visitors, and a large announcement board lists the hotels or destinations available with fares for a maximum of 2 passengers ranging from Rp 65,000 to Rp 80,000. Round-island rides are available at about double that price.
Back to top