7 Best Things to Do in Battambang
What is Battambang Most Famous For?
Battambang is somewhat of an ode to French Colonialism. The city lies in the heart of the northwest and was once the leading rice-producing province of the country. The 100,000-person town offers not only one of the best-preserved examples of the French Colonial era but also the small-town feel you expect to encounter in Cambodia as a rule.
The true bonus, though, is the village life that's a mere stone's throw away, be it by motorcycle, jeep or boat. The combined effect makes Battambang well worth the slight detour that you'll often need to take to visit.
What are the best things to do in Battambang?
1
Phare Ponleu Selpak Circus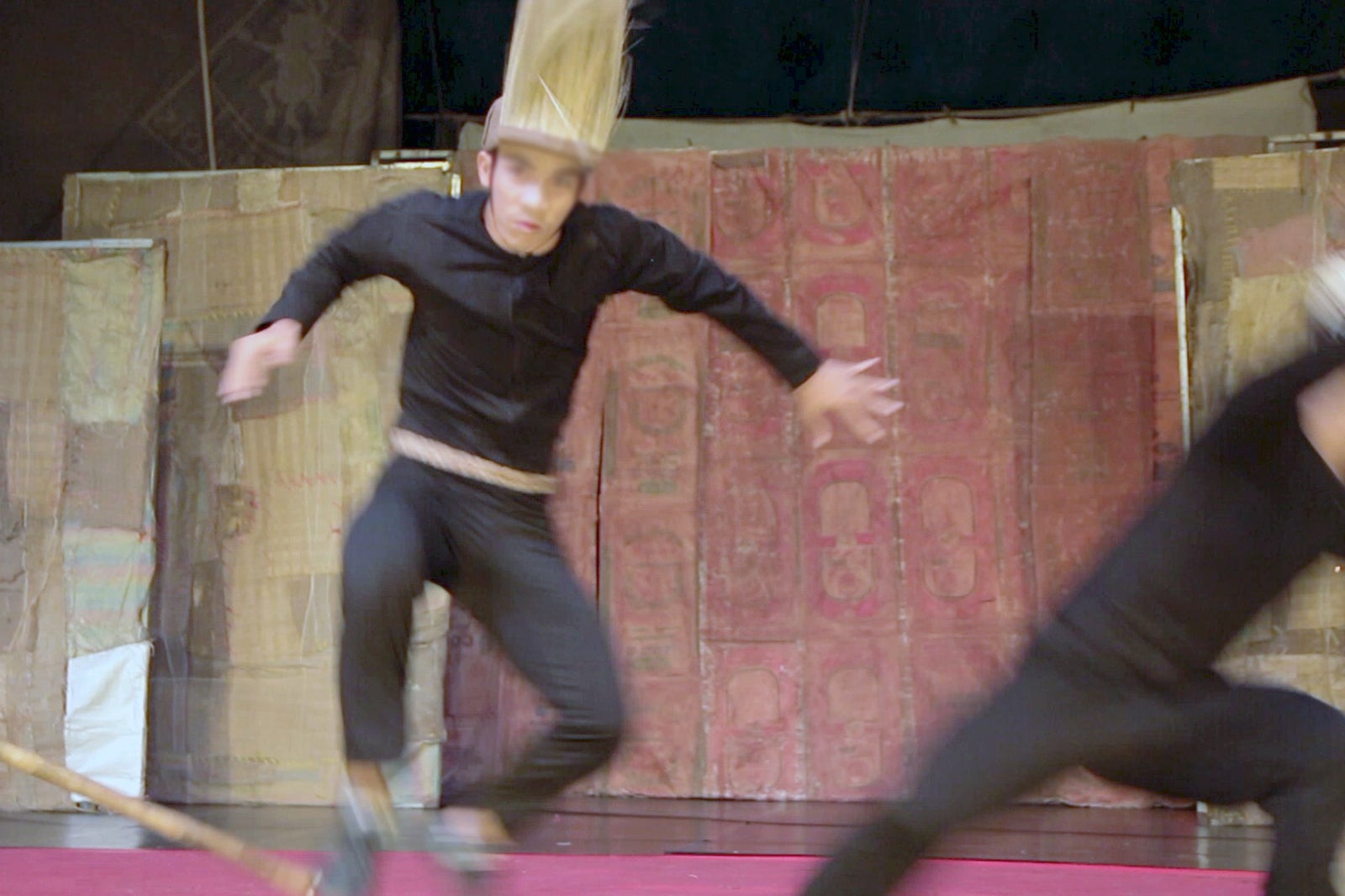 Phare Ponleu Selpak (PPS) proves that good things can sometimes come from bad times. Founded in 1986 in a refugee camp on the Thai border, this volunteer project used simple drawing workshops to help young refugees overcome the trauma of war through art and self-expression.
The former children of PPS, who are now adults, run the home at Anh Chanh village near Battambang, where more than 100 students are able to enjoy free activities and support and get an education. Among the activities are an animation centre, music classes, and a performing arts theatre. Tours are available Monday–Friday from 9am to 3.30pm for US$5 per person.
They even have a circus, which has a growing reputation. Their circus opens at 6pm, with shows starting at 7pm. You can purchase your show tickets at the door, from US$14 for adults and US$7 for children.
Location: Anh Chanh Village, Ochar Commune, Battambang 02000, Cambodia
Phone: +855 53 952 424
photo by OXLAEY.com (CC BY 2.0) modified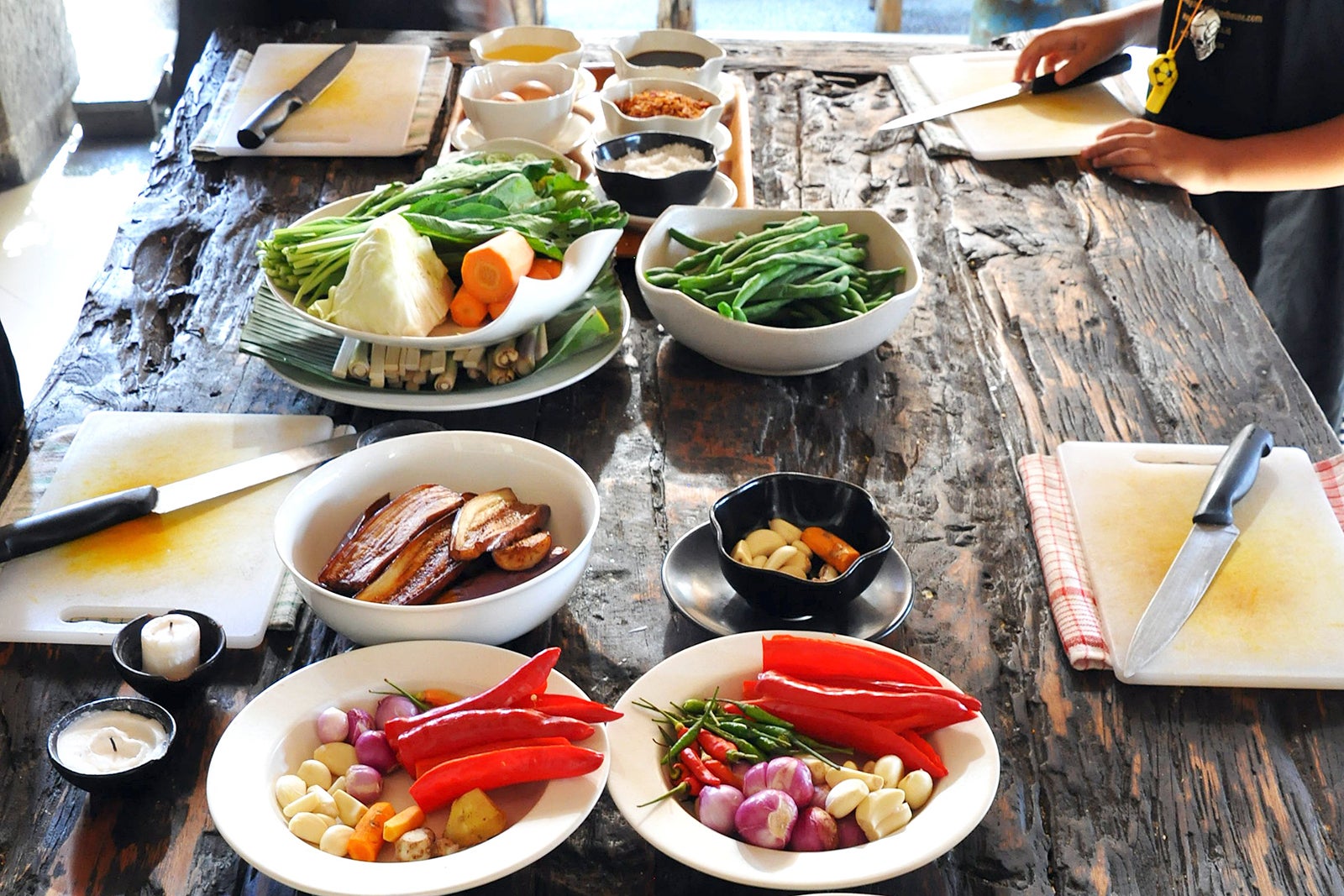 Smokin' Pot Streetfood and Cooking School in Battambang offers courses to help you learn to cook traditional Khmer food at reasonable prices.
You can easily find the spot near the Battambang Night Market by the Sangker River. This location is convenient as you can get an authentic market feel while also being able to enjoy local flavours in a relaxed setting.
Location: Night Market, Battambang, Cambodia
Open: Daily from 2pm to midnight
Phone: +855 12 821 400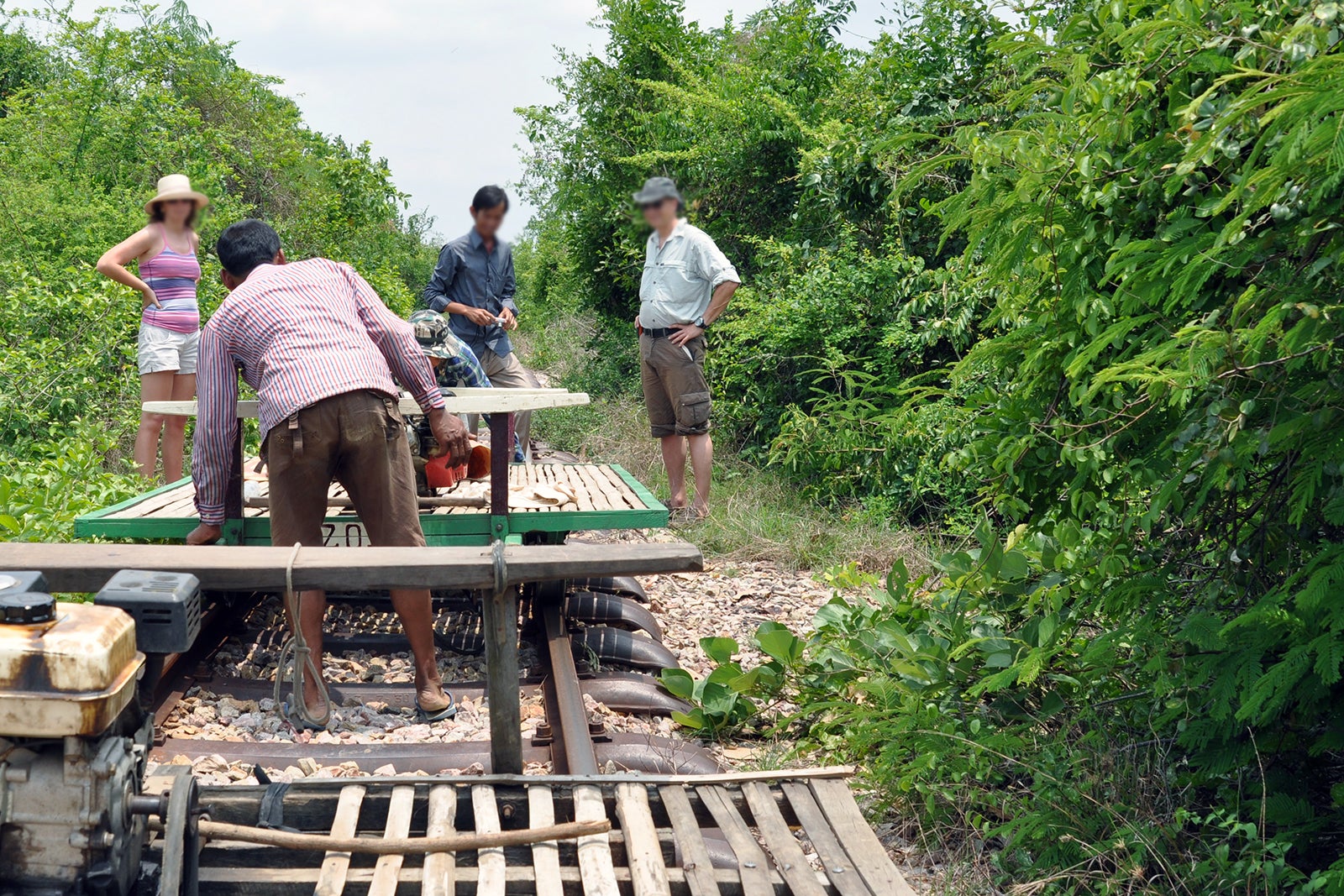 These trains, known as "norry" in Khmer, consist of a wooden frame, bamboo decking, an engine and wheels that come from a bust-up wartime tank. They chug up and down the railway line between Battambang and the outskirts of Phnom Penh. Naturally, they're illegal but tolerated because they are so useful – and in any case, there's usually only one real train a week going up and down the line.
Bamboo trains are used for carrying people as well as freight. A trip on one of these can be booked through most hotels, or you can arrange it through your local motorbike taxi or tuk tuk driver.
photo by shankar s. (CC BY 2.0) modified
4
Sightseeing by motorbike taxi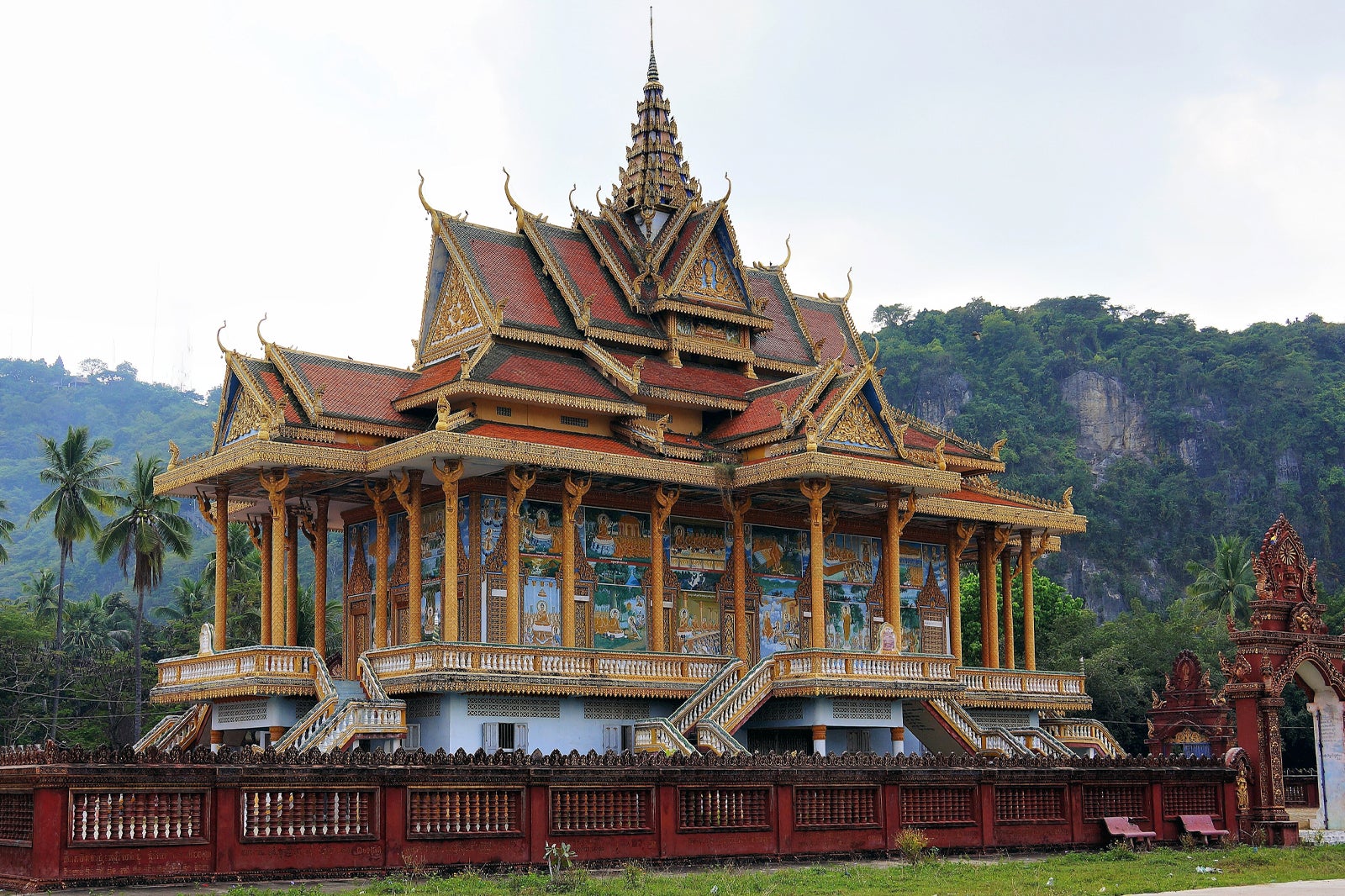 A fun way to see the Cambodian countryside is on the back of a motorbike taxi. Puttering along the roads with the wind in your face, you'll go past small villages, streams and farms.
There are many places to stop and take a look around, such as Wat Sampeau, which sits on top of a limestone hill about 18 km out of town. Another is Wat Banan, nicknamed "Mini-Angkor Wat", which has a beautiful view once you've climbed the 359 steps to get to it.
Wat Baydamram is fascinating because of the large number of bats living in the trees inside the temple compound, and you should also visit Wat Ek Phnom, another mini-Angkor Wat. Don't expect to cover all these temples in 1 day. Take your time, take it slow and enjoy the scenery.
This provincial museum displays artefacts from Battambang and nearby areas. Next door is a small display about local agricultural and fishing practices, together with local legends and folktales.
Location: 1 Street, Battambang 02000, Cambodia
Open: Monday–Friday from 8am to 4pm (closed on Saturdays and Sundays)
Phone: +855 12 238 320
Approximately 2 km south of the town of Battambang, the village of Watkor (or Voat Kor) has half a dozen wooden houses that date back to about 100 years ago. There are also tools and other artefacts used in daily life at that time, such as a rice mill and an ox cart.
Location: Battambang, Cambodia
7
Naga for Peace and Development Monument
You can find the Naga for Peace and Development in the aptly named Dragon Peace Garden, on the road heading south out of town. This 6.5-metre-high monument was created by 4 Cambodian artists and was completed in September 2007.
The naga monument was built from weapons surrendered by residents of Battambang province. Due to the years of war at the end of the last century, thousands of weapons had found their way into the hands of Cambodian civilians.
Continuing efforts are being been made by the government, in conjunction with international bodies, to collect and destroy these weapons. The monument was sponsored by the Japanese government to mark Cambodia's commitment to peace after years of conflict going back to the Vietnam War.
Location: Dragon Peace Garden, 57, Battambang, Cambodia
Back to top