8 Best Things to Do in Bermuda
What is Bermuda Most Famous For?
The best things to do in Bermuda revolve around the warm turquoise waters and stunning landscapes found on this small island, with its unusual medley of British, African, Portuguese, North American and West Indian influences. Measuring only 20 miles by 2 miles, Bermuda somehow manages to attain a rich cultural history, magical pink-sand beaches, historical forts and a decent show of urbanity with museums, galleries and shops. Made up of a string of islands in the Sargasso Sea, this island territory is particularly famous for its picturesque beaches, but its gorgeous reefs that ring the islands solidify Bermuda as one of the world's top diving destinations.
Whether you're an adventure seeker, a history buff or a beach potato, Bermuda will gladly meet all your expectations and keep you reeling for more. It's worth noting that you cannot rent cars, so scooters will be your new best friend.
What are the best things to do in Bermuda?
1
Crystal and Fantasy Caves
Bermuda's underground beauties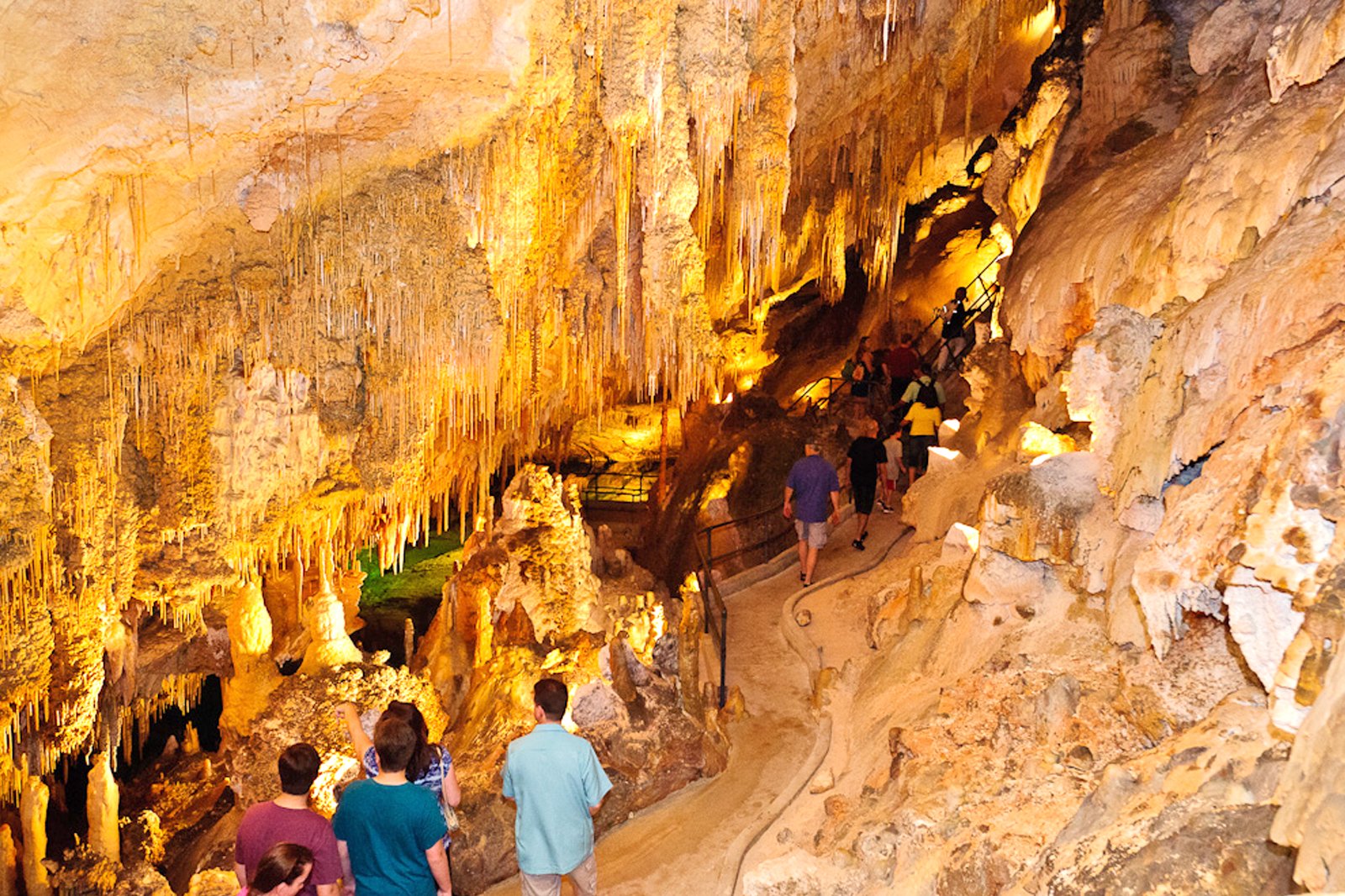 The Crystal and Fantasy caves are found in the Hamilton Parish and can be seen together in one day. The Crystal Cave features dramatic formations of stalactites and stalagmites formed around the caves complex called Cahow Lake. The lakes are pristinely clear and allow visitors to look upon the cave floors.
A pontoon bridge crosses over the lake allowing visitors to explore the nooks and crannies of this wondrous cave. The Fantasy Cave is located within the same complex and rivals Crystal Cave's beauty with its ornate formations that look like chandeliers. Walls are covered with calcite mineral deposits which make them look like frozen waterfalls. Fantasy Cave has a steeper climb than Crystal Cave. For an interesting story, ask your guide how Crystal Cave was found…
Location: 8 Crystal Caves Road, Hamilton Parish CR 04, Bermuda
Open: Daily from 9 am to 5 pm
Phone: +1 441 293 0640
photo by Craig Stanfill (CC BY-SA 2.0) modified
2
St. George's
The earliest English urban settlement in the New World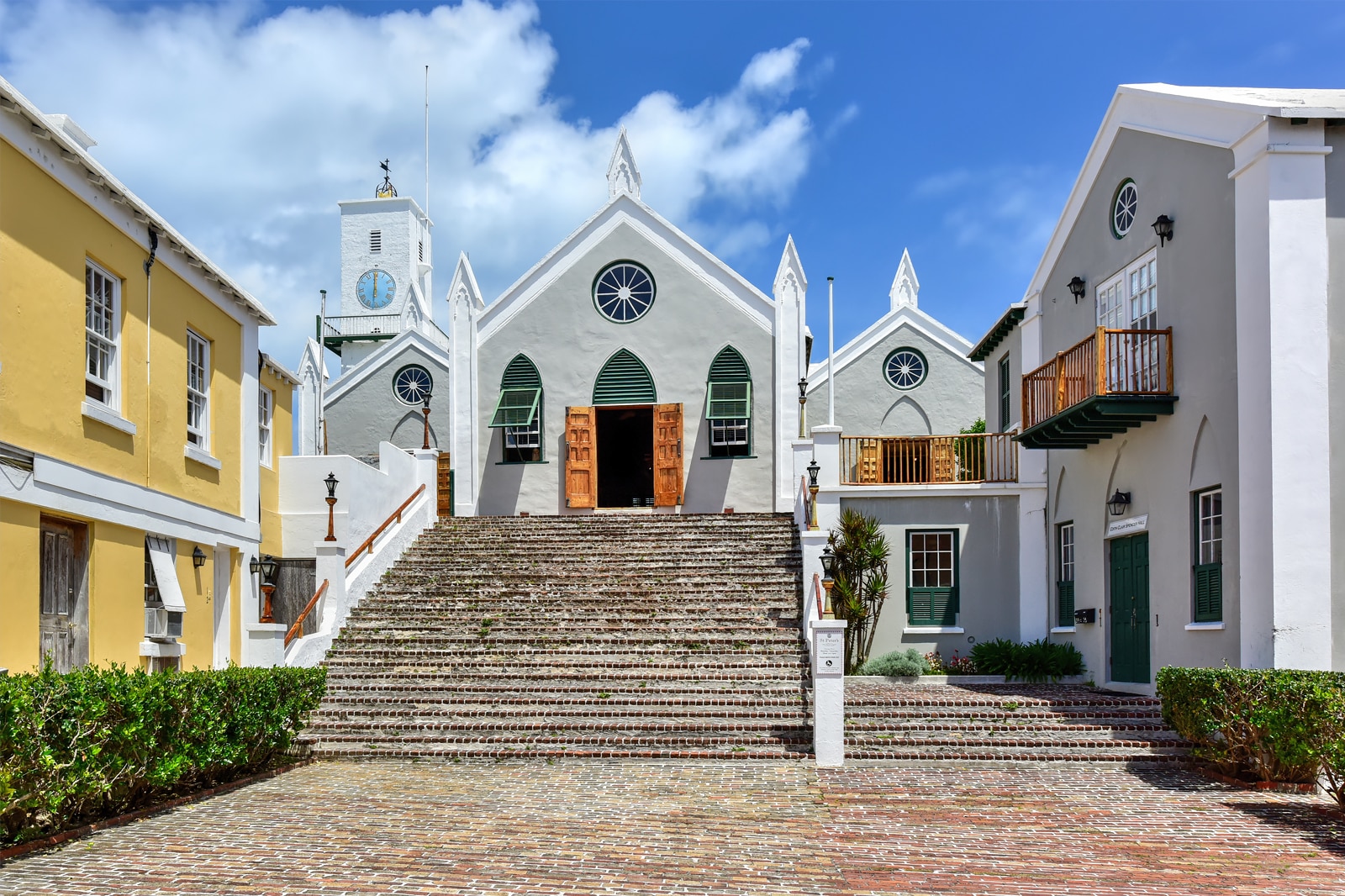 St. George's bursts with beauty and history with its quirky churches, narrow lanes and colourful buildings. It's not hard to see why it's a designated UNESCO World Heritage Site, with charming colonial buildings such as its 18th-century town hall.
Other notable landmarks include the Tucker House Museum, which is an example of a typical home from the 1700s, St. Peter's Church which is the oldest surviving Anglican church in continuous use outside the British Isles and the Unfinished Church – an unusual sight of a derelict, albeit beautiful, church with no walls or roof. The best way to explore the town is to wander around its winding streets and let yourself get lost in its charm. For history buffs, make sure to check out the impressive Fort St. Catherine.
3
St. David's Lighthouse
A lookout across almost all of Bermuda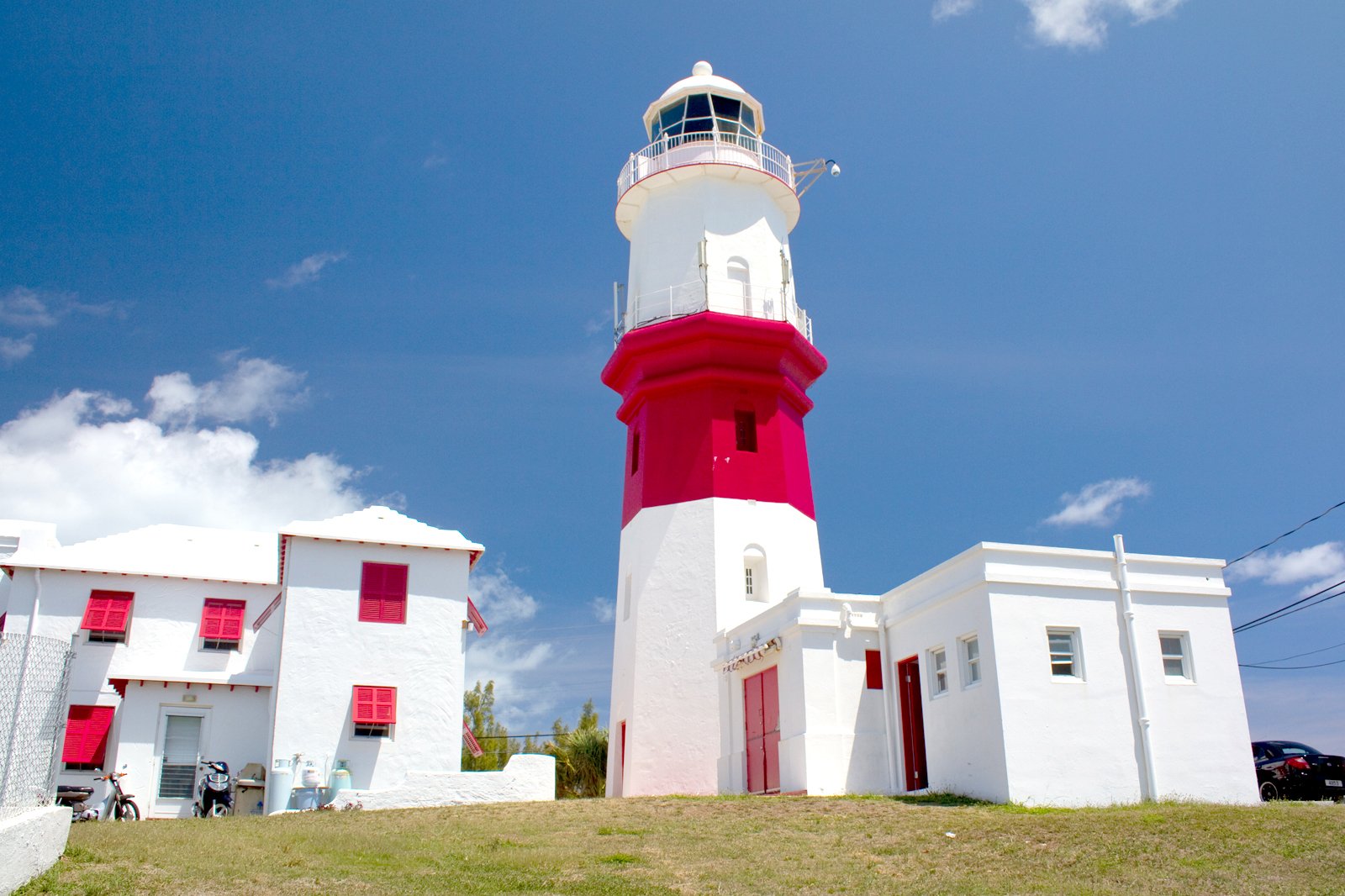 St. David's Lighthouse is an active lighthouse aged at over 130 years old. Found on the eastern end of St. David's Island, the structure overlooks the gorgeous headland of the island and sits at the highest point of this area in Bermuda.
The view from the lighthouse is spectacular with a vast stretch of pure blue as far as the eye can see. If you visit the lighthouse in the months of April and May, there's a high chance you'll be able to see humpback whales passing through the Bermudian waters in groups. To reach the lighthouse, you can rent a bicycle or a scooter.
Location: St. David's Lighthouse, St. David's Island, Bermuda
Open: Daily from 7.30 am to 4 pm (between May and September)
Phone: +1 441 236 5902
photo by Brian Gratwicke (CC BY 2.0) modified
4
Whale watching
Giant beauties off the South Shore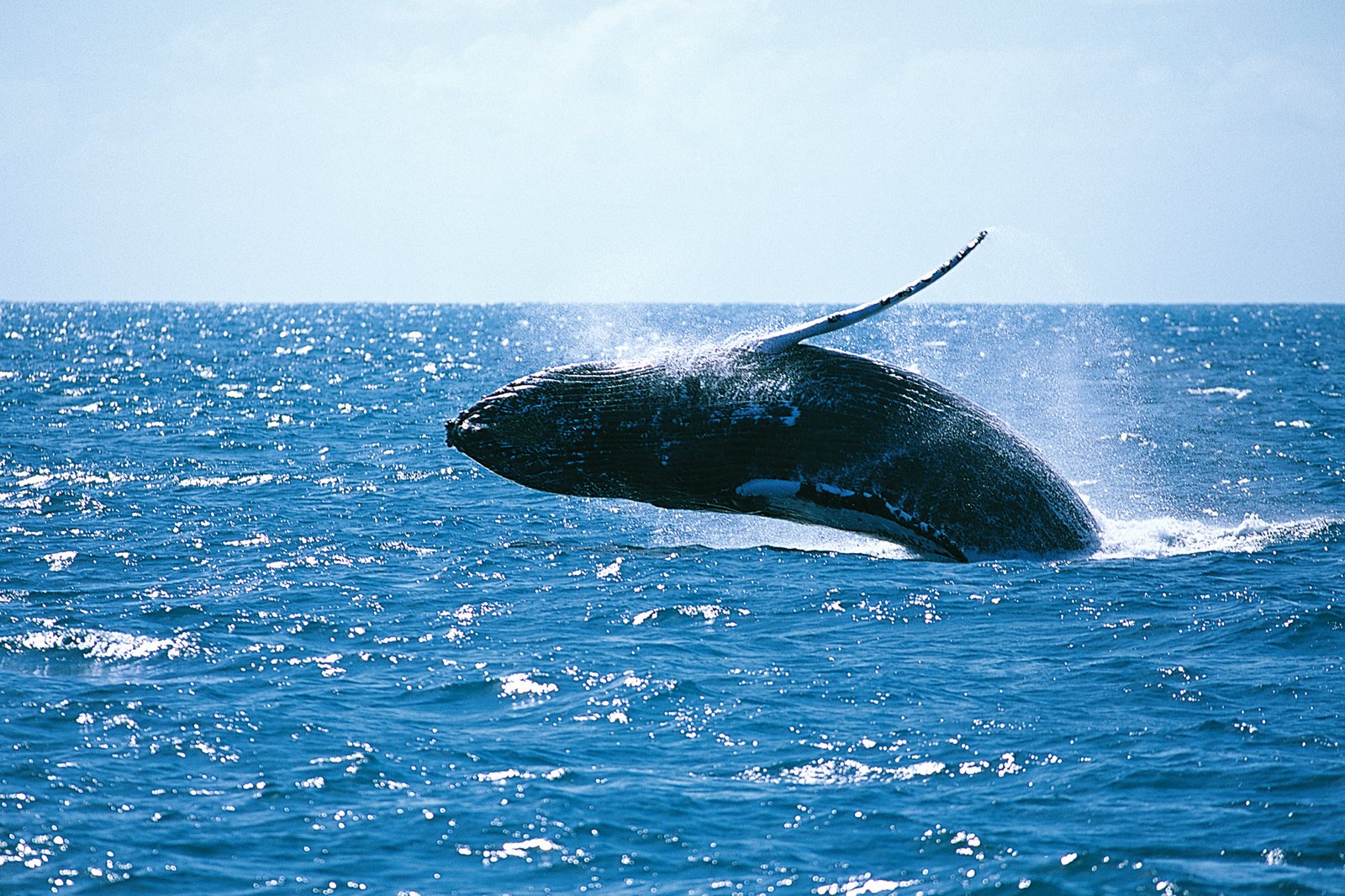 The best time to partake in whale watching in Bermuda is during the Springtime, between March and April. This is when the whales migrate from the Caribbean water zone to the North Atlantic feeding zone.
Your best bet to catch these magical creatures is to book organised whale watching boat tour. The average boat tour will cost between $85-95 per adult, but prices vary according to the organiser as well as your departure point. To see these majestic beasts up close is a truly memorable and extraordinary experience and you won't regret the money spent.
5
Jobson's Cove
An afternoon of peace in a quaint cove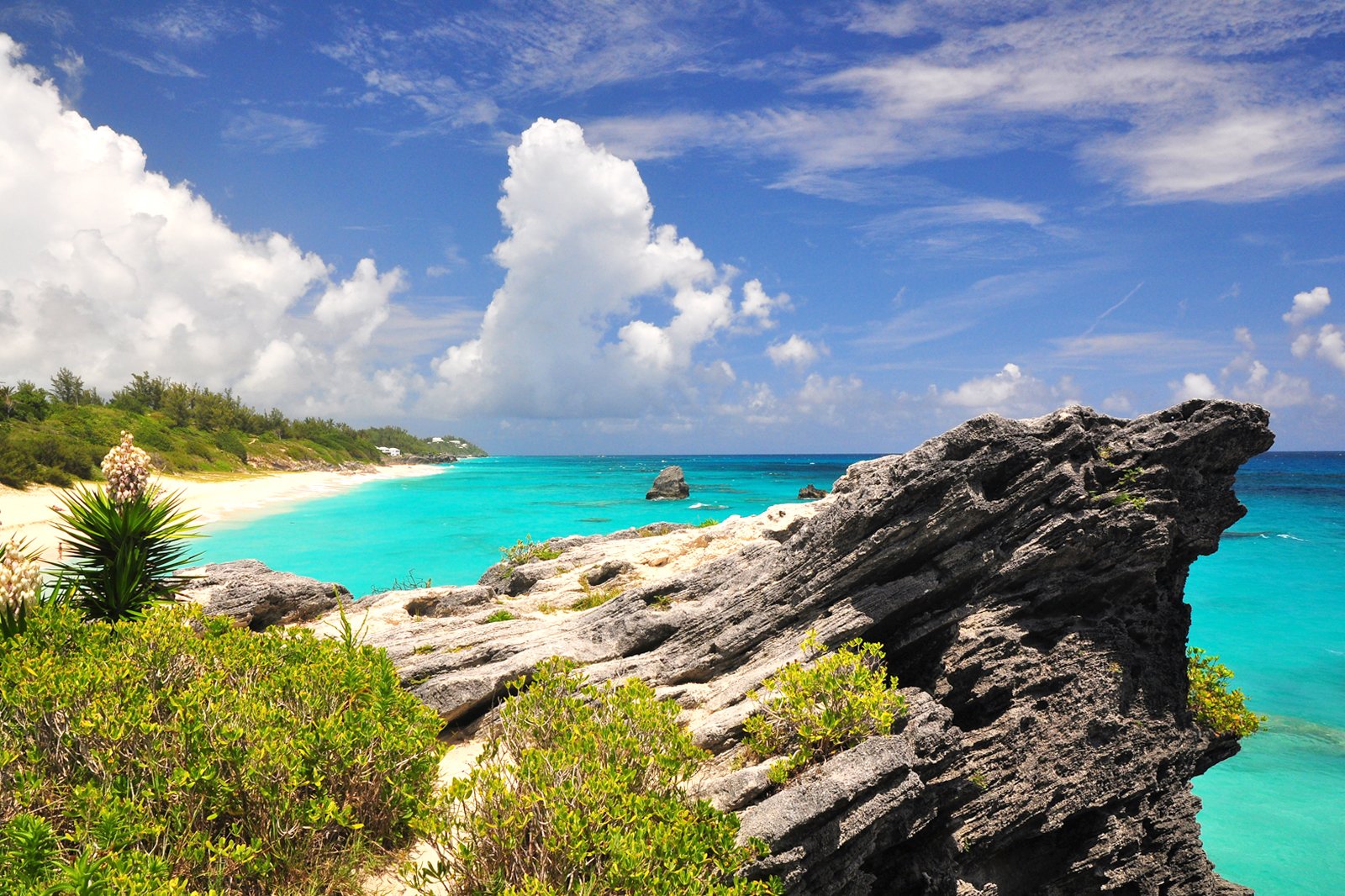 Jobson's Cove is a small, but perfectly refined curve of pink-tinted sand, surrounded by gorgeously dramatic cliffs. Found on the south coast, in Bermuda's Warwick Parish, the beach is easily accessible by scooter or by taking bus #7 between Dockyard and Hamilton.
Waddle a fair way out of the cove in its glisteningly blue waters and bask in the solitude of the cove. Given the sheltered nature of this beach, it's ideal for families with young children. Head to the cove early in the morning and you may even spend these early hours with shoals of parrot fish. For a larger beach, head to Warwick Long Bay and enjoy a blissful stroll down Bermuda's longest beach.
Location: Jobson's Cove, South Shore Park, Bermuda
photo by kansasphoto (CC BY 2.0) modified
6
Royal Naval Dockyard
Home of the national museum and souvenir shops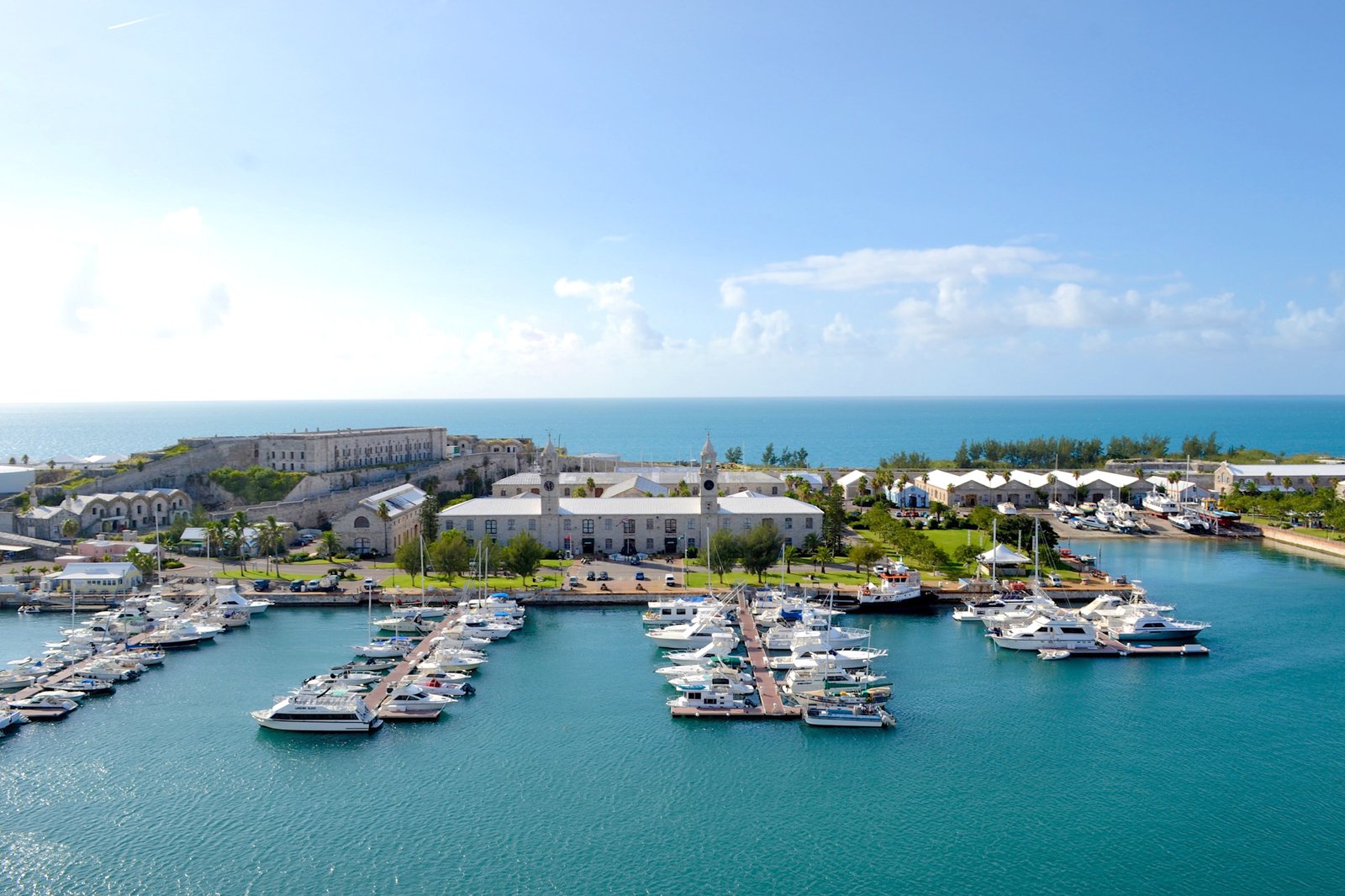 The Royal Naval Dockyard stands tall on the cliffs overlooking the swelling Atlantic Ocean and was one of the kingpins of British military might in the region in the war of 1812 and World War II alike. Given its stronghold in the island's history, it only makes sense that the dockyard remains a central part of Bermudian life.
Today, the area has been transformed. Old fortification palisades now house shops and eateries filled with flocks of locals and tourists. The dockyard even holds its very own impressive museum, the National Museum of Bermuda. Look out for special events such as craft markets being held within the fortification. For those looking for more than just dry land, there's a manmade beach, a snorkel park and even the island's most comprehensive water sports centre. Check the website for the varying opening hours according to season.
Location: 5 Freeport Drive, Sandys MA 01, Bermuda
Phone: +1 441 234 1709
photo by nathanmac87 (CC BY 2.0) modified
7
Blue Hole Park
A place to get lost in the Caribbean foliage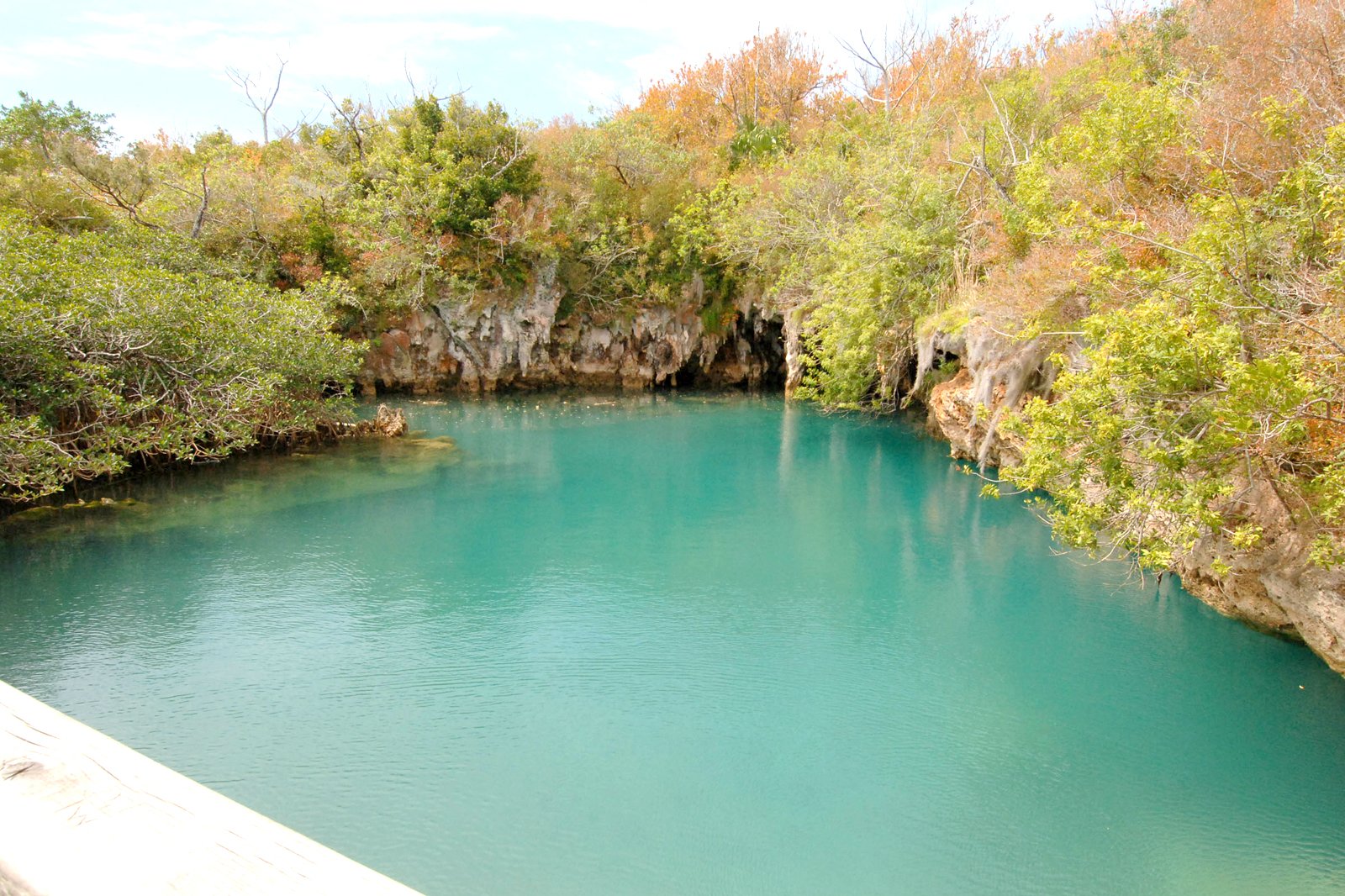 Couples
Families
Budget
Adventure
In the lush trails of Blue Hole Park, you'll find yourself surrounded by Bermuda's outstanding natural beauty, with secluded caves and idyllic grottoes nestled within the park. In this 12-acre park, you can go on beautiful walks, go cliff-diving and float about in turquoise swimming holes.
You could easily spend a whole day enjoying the activities in and around the park. From Grotto Bay, you can rent a kayak and set off to the banks, which is always an easy walk to some stunning swimming holes. Along the water's edge, look out for Castle Harbor for a picturesque view. Another park worth mentioning is the secluded Cooper Island's Nature Reserve, which remains unspoiled and brimming with excellent walking trails.
Location: Blue Hole Park, Bermuda
photo by JERRYE AND ROY KLOTZ MD (CC BY-SA 3.0) modified
8
Black Bay Beach and Park
Colourful sea glass reflecting the sky's hues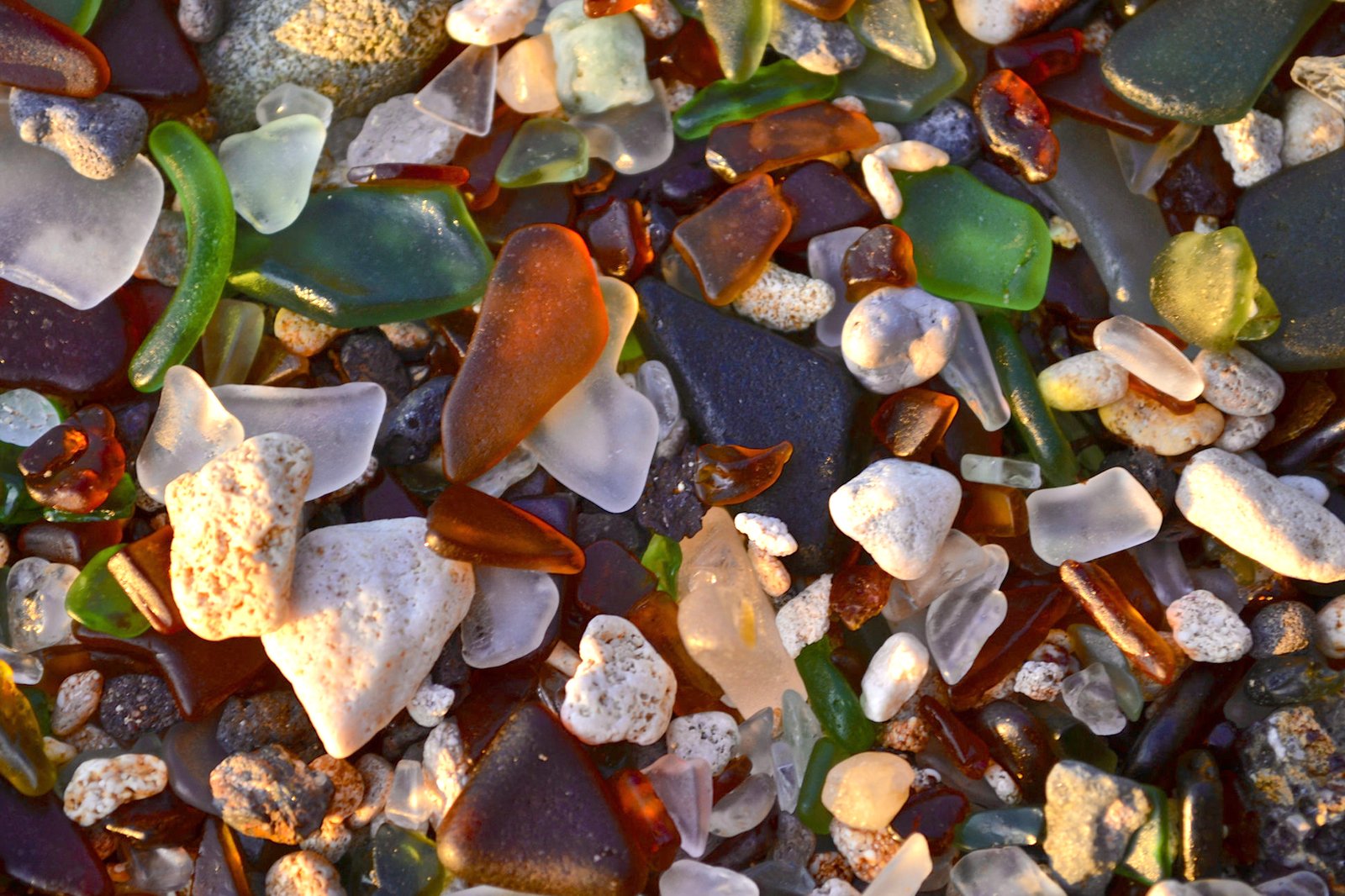 Found on Bermuda's West End, Black Bay Beach and Park is made up of 3 tiny coves with beaches that come and go with the ocean's tide. The shining feature of these beaches (and I mean literally) is the colourful sea glass which is strewn along the beaches. It makes an enchanting show of light and colour.
There aren't many vendors nearby, so make sure to bring a bottle of wine, some fruit and a throw for an ideal sunset setting. Nab a picnic table early along the beaches for the grand finale of the day. Watch as the breath-taking show of reds, oranges and pink shimmer off the glistening glass on the beach — a truly serene atmosphere.
Location: Black Bay, Bermuda
photo by nathanmac87 (CC BY 2.0) modified
Back to top