G-Max Reverse Bungy Singapore is one of the great thrills you can try if you like the idea of bungy jumping but are the sort of person who would wimp-out once you reach the top and look over the edge. You can find Singapore's very own reverse bungy at the popular nightlife hub of Clarke Quay.
G-Max Reverse Bungy straps you into the capsule while on the ground, catapulting you 60 metres into the air at the press of a button. It's fun, incredibly fast and closely supervised by professionals. The bungee may operate on shorter schedules during times of frequent wet weather.
G-Max Reverse Bungy Singapore - one of the highlights of 11 Best Things to Do in Clarke Quay and 17 Best Things to Do in Singapore Chinatown (Read all about Singapore here)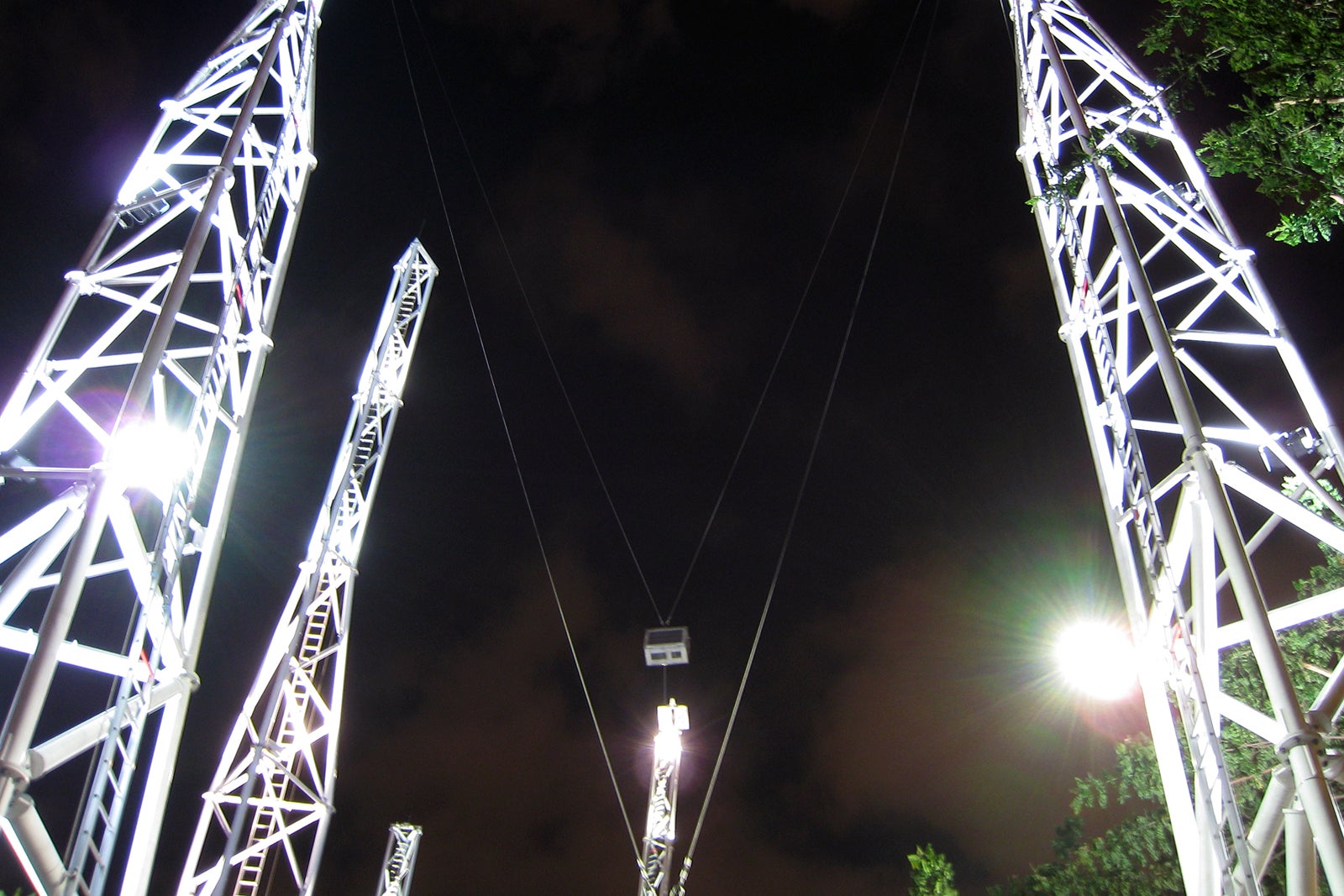 G-Max Reverse Bungy operates in 7 different countries around the world, and this Singapore spot has become one of the most popular activates at the lively Clarke Quay (that doesn't involve drinking). The capsule seats up to five at a time, reaching speeds of up to 200 kph and 5G of force once they've hit that 'eject' button.
The company also has a 'GX-5 Extreme Swing' alternative at the same spot, which is like the original but involves more 'swinging', after the initial ejection. Another is a trampoline bungy that allows you to perform flips and somersaults as you bounce up to 8 metres high in the air.
Tickets for either the G-Max Reverse Bungy or GX-5 Extreme Swing cost S$45 per person (S$35 for students). They also have a combo deal for both rides – if you can stomach it – for S$65 per person. Riders must be over 1.2 metres tall and over 12 years old.
Finding G-Max Reverse Bungy isn't difficult. It's quite a landmark at Clarke Quay with the towering white metal supports rising high into the sky, illuminated at night to create even more of a spectacle. Coming by MRT, get off at Clarke Quay station and walk about 3 minutes from there.
G-Max Reverse Bungy Singapore
Location: 3 River Valley Rd, Clarke Quay, Singapore 179024, Singapore
Open: Daily from 5pm until late
Phone: +65 6338 1766
Back to top