10 Romantic Ideas for a Honeymoon in Stavanger
What Can Couples Do in Stavanger Together?
Stavanger, the city that bears the brunt of the North Sea's weather, may not strike you as the most obvious destination for a honeymoon. But you'd be wrong! Even on rainy days, Stavanger is a city that stirs your heart and makes you yearn for experiences 'a deux', guaranteeing you a honeymoon that's anything but ordinary. Whether you're newly in love or have been together for a while, there are a whole bunch of things here guaranteed to create sparks and fire up your relationship.
1
Stavanger Museum of Art
Let art reflect love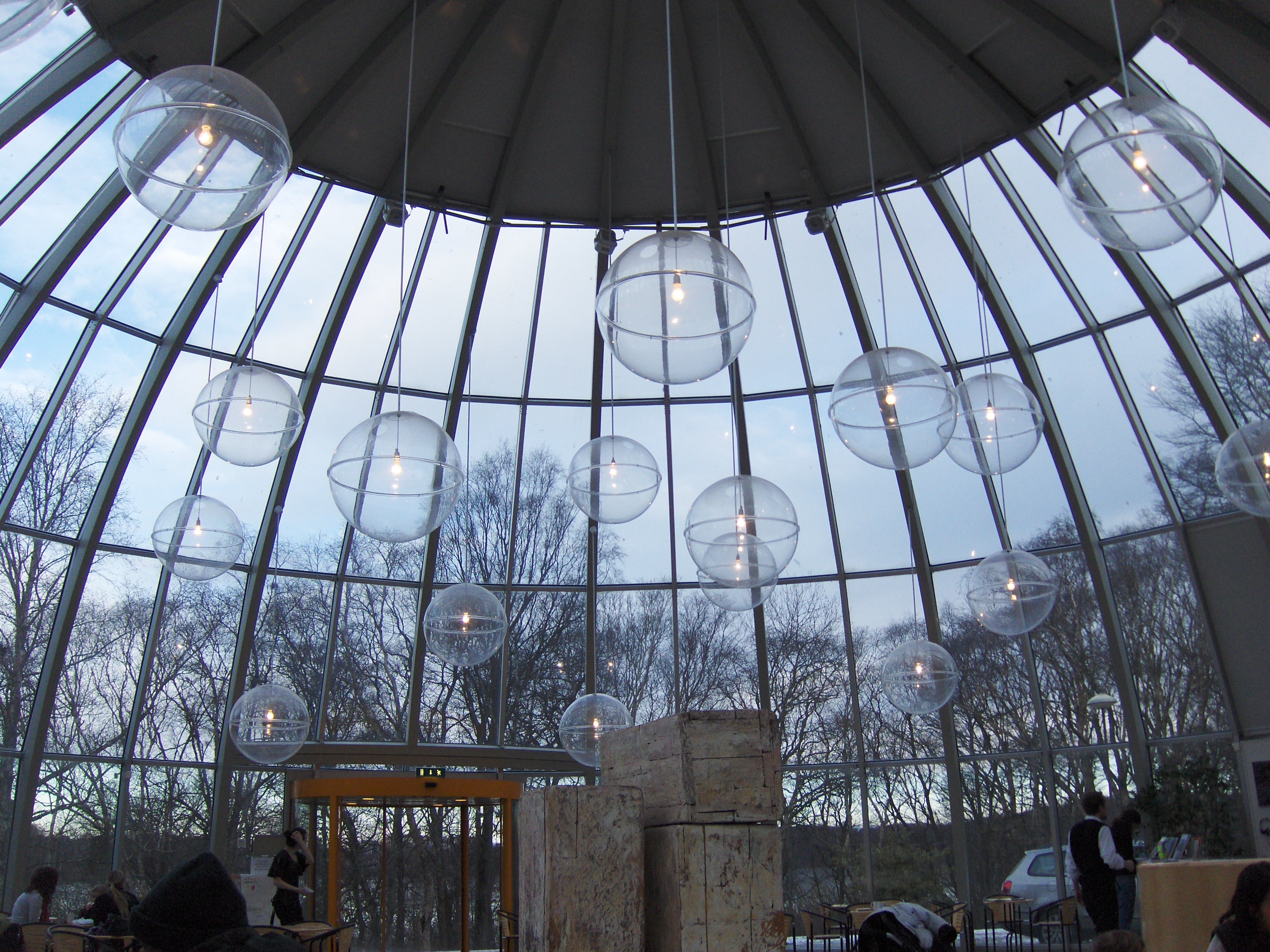 Looking at art with the one you love is one of life's real joys, and Stavanger Art Museum provides a variety of ways to do just that. The museum features paintings, installations, as well as both permanent and temporary exhibitions.
For those who want an in-depth tour of the collections, the museum offers private tours that can be adapted to your needs and tastes. And don't forget to go via the souvenir shop to get a souvenir from your honeymoon to hang on the wall at home.
Location: Henrik Ibsens gate 55, 4021 Stavanger, Norway
Open: Monday: closed. Tuesday-Friday: 11.00-15.00. Saturday-Sunday: 11.00-16.00.
Phone: +47 932 13 715
photo by Kristian Kongsvoll (CC BY-SA 3.0) modified
2
Coffee at Bøker og Børst
A book café with a unique atmosphere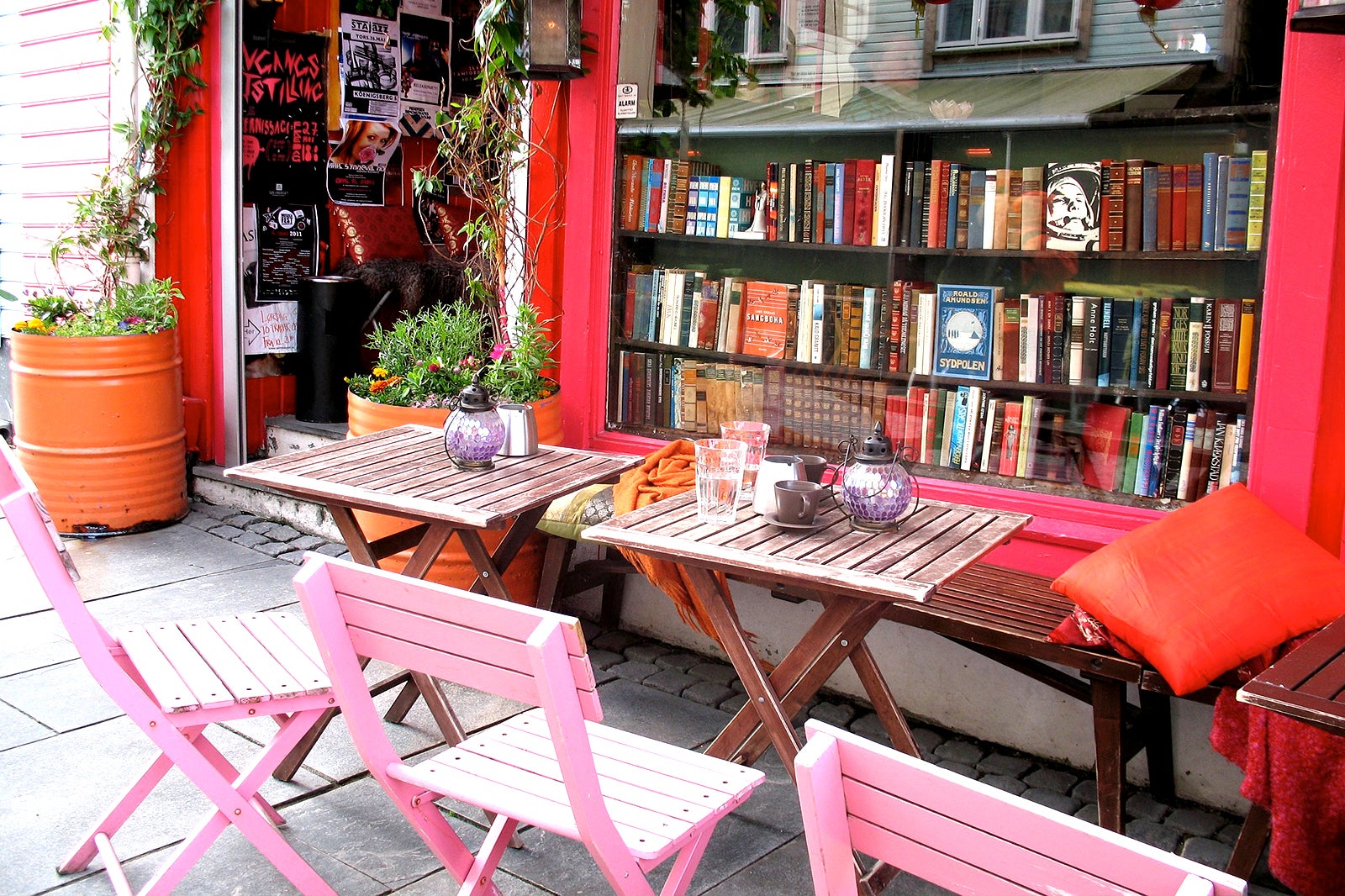 It's a wonderful thing walking arm in arm through the idyllic streets of Old Stavanger, but sometimes you need some refreshments, and there's no better place than Bøker og Børst. This book café is fast becoming very popular, with its delicious fair trade coffee and huge selection of exciting books. It's easy to while away the hours here, enjoying each other's company - without even needing to talk.
In the evenings this café turns into a hip bar with a great selection of drinks, but by then you may already have made your way back to your hotel.
Location: Øvre Holmegate 32, 4006 Stavanger, Norway
Open: 10.00-00.30.
Phone: +47 51 86 04 76
3
Nordsjøbadet Spa
Swim in luxury with fantastic views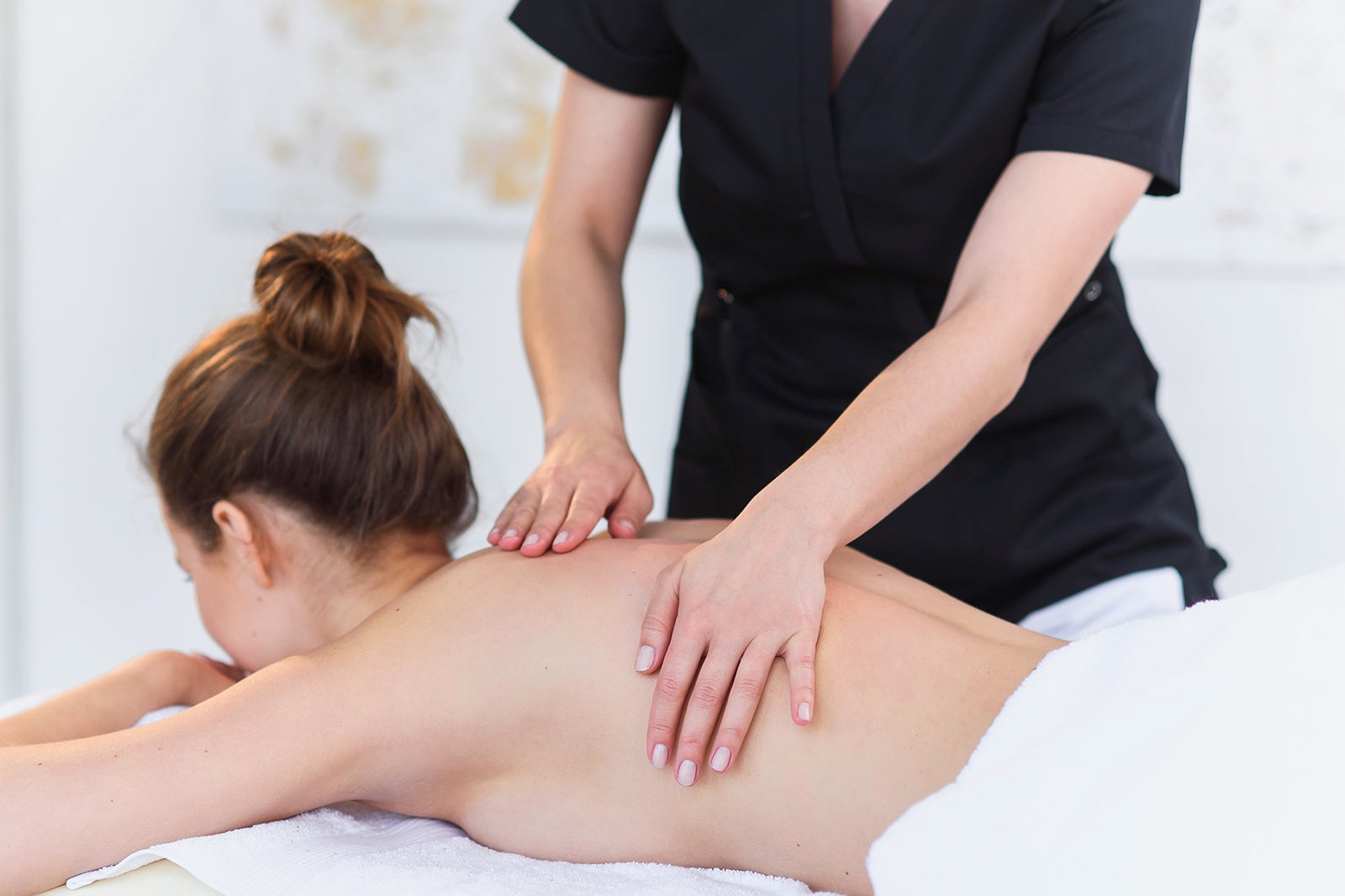 More or less next door to Stavanger Airport are the venerable Sola Strand Hotell and Nordsjøbadet Spa. This is a lovely place to stay, right by the seat and also home to probably the best spa in Rogaland. The spa offers both a counter-current pool, a cold-water pool and eight treatment rooms, where you can treat yourself to a sacred luxury experience.
Whether you just go for a foot massage, facial or treat yourself to something that for the whole body and mind, Nordsjøbadet's comprehensive menu has every treatment you could want. And after a couple of hours spent on your well-being, you can enjoy the beautiful sea view from the hotel restaurant.
Location: Axel Lunds veg 27, 4055 Sola, Norway
Phone: +47 51 94 30 00
4
Scandic Royal Stavanger
Pleasant and central overnight stay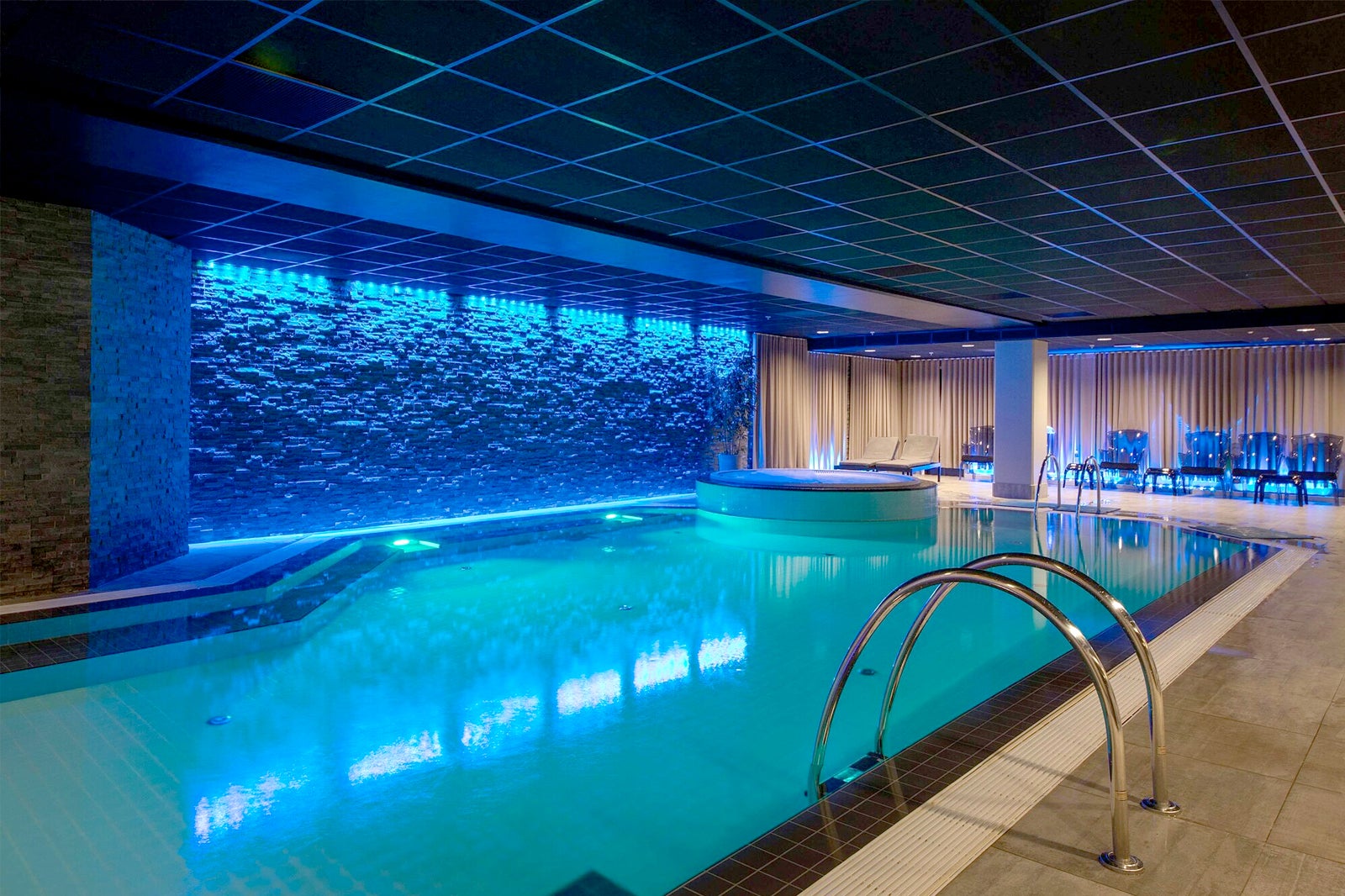 Hotel Scandic Royal is based in the city centre, the perfect location for anyone going to a concert at the popular Folken. As well as being within easy reach of most attractions in Stavanger, the hotel also offers a wealth of experiences you can enjoy without leaving the front entrance.
The hotel has a spa and wellness area with pool, hot tub and sauna, as well as a gym. Meanwhile, Restaurant Roast is a mecca for anyone who loves grilled food, with a huge charcoal grill, or seafood - straight from the North Sea.
Location: Løkkeveien 26, 4008 Stavanger, Norway
Phone: +47 51 76 60 00
5
Møllebukta
Idyllic beach with historic roots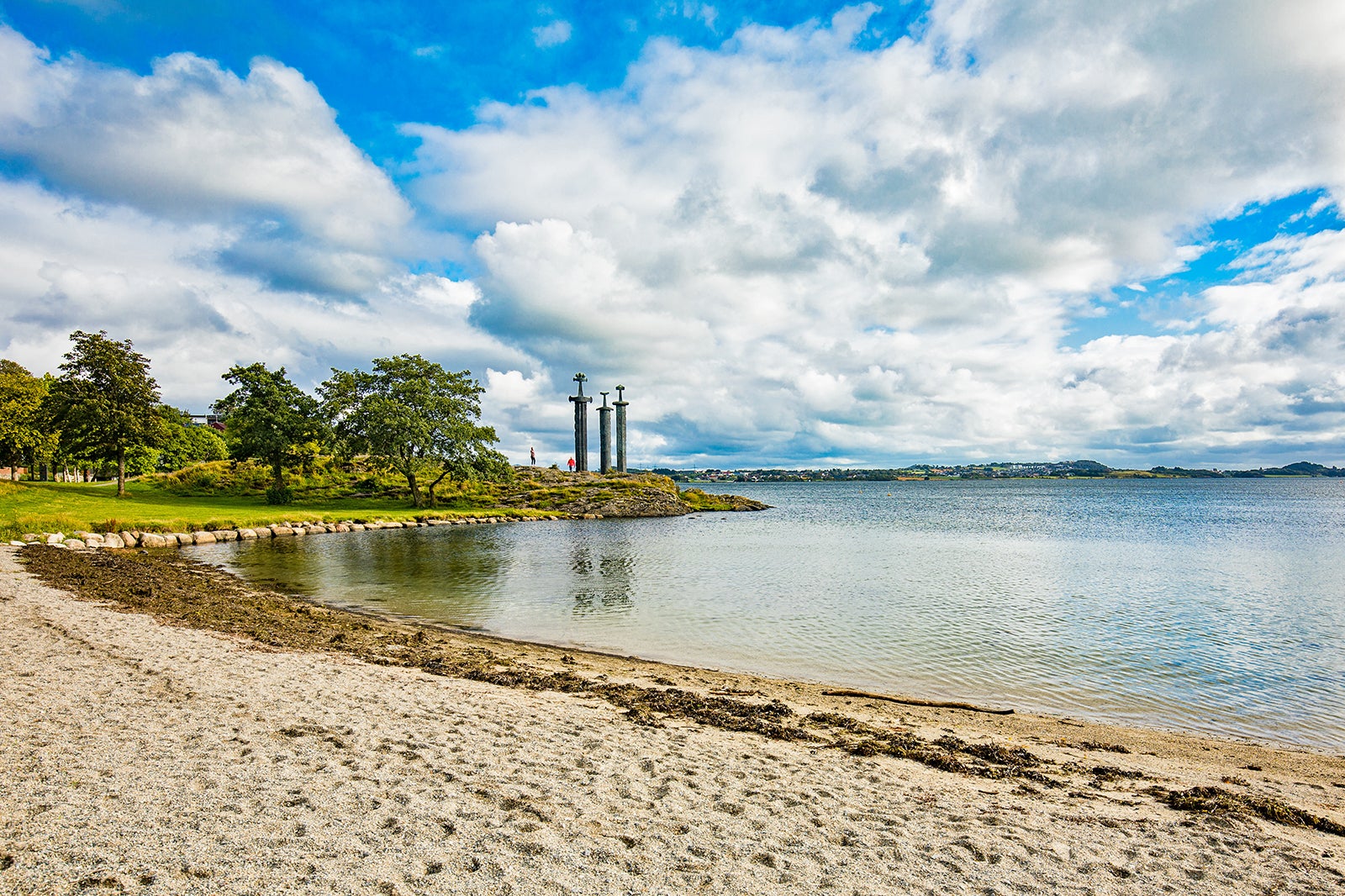 It's not far from Stavanger city centre to Møllebukta, and by public transport you can get here in just over a quarter of an hour. And once you're there, you're not only close to one of the most beautiful outdoor areas near Stavanger, but also to its history.
Møllebukta is where the memorial Sword in Mountain is based, unveiled by King Olav in 1983 in memory of the Battle of Hafrsfjord, where Harald Hårfagre won and united Norway into one kingdom. On a clear day, this is a wonderful place to spend a few hours, while inclement weather makes you feel like a real Viking.
Location: 4044 Hafrsfjord, Norway
6
Gamlaværket
Lovely hotel in central Sandnes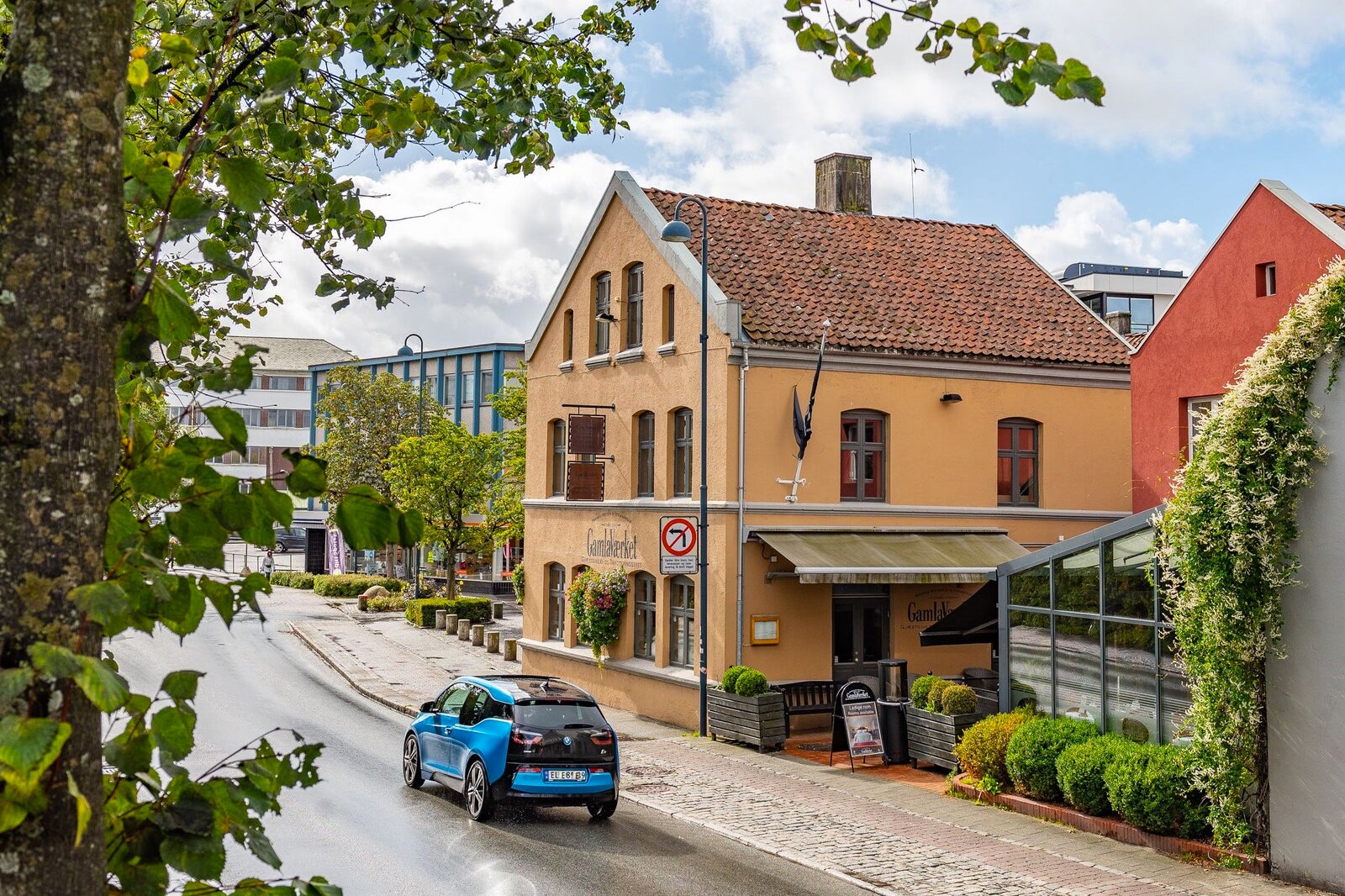 This pleasant, yellow-painted building is located across the street from the bus station in Sandnes, and Gamlaværket is therefore easy to find for anyone looking for a romantic bus trip from Stavanger. But the very best reason to add an overnight stay at this guest house is the amazing food and beautiful rooms.
If you spend a few days here on a romantic break, the hotel offers a wealth of activities and packages specially adapted for couples who want some alone time. The hotel can arrange a trip to Dalsnuten, a romantic dinner - just the two of you at the gallery - or spa treatments and wellness packages.
Location: St. Olavs gate 38, 4306 Sandnes, Norway
Phone: +47 51 68 51 70
7
Fjord cruise
See the city from a new perspective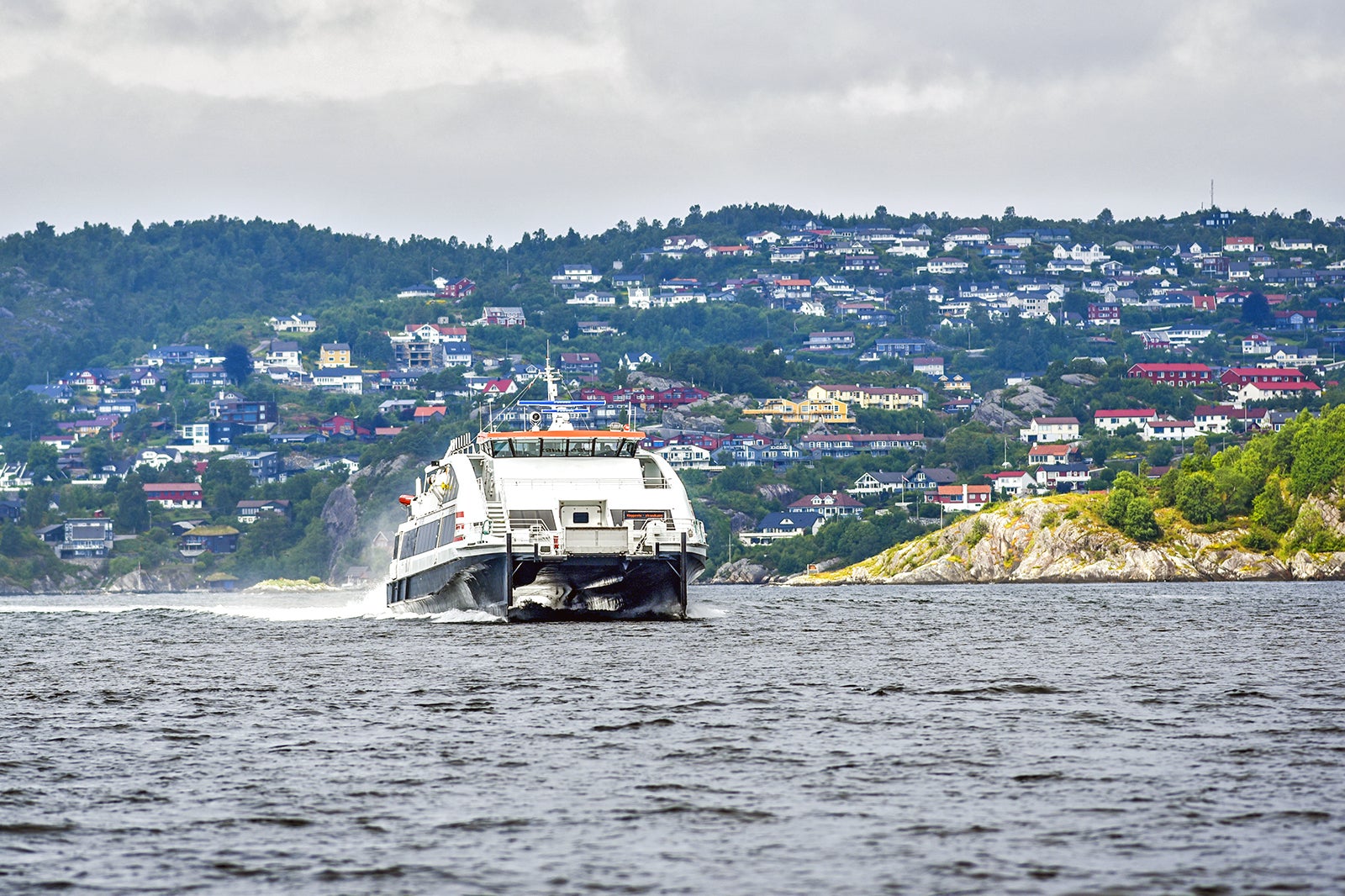 Thanks to the city's coastal location, there are plenty of smaller shipping companies in Stavanger that can take you and your partner on a boat trip to the many fantastic fjords the region has to offer. There is an almost endless choice of excursions, only limited to how much you will pay.
One of the more popular cruises is a trip by private yacht to Lysefjord with a view of Pulpit Rock - and a walk up to it you don't mind the crowds. Other popular alternatives are cruises on an old, converted fishing boat in the area around the city or a cruise over several days along the coast to Bergen.
8
A stroll round Old Stavanger
Lose yourselves in the old streets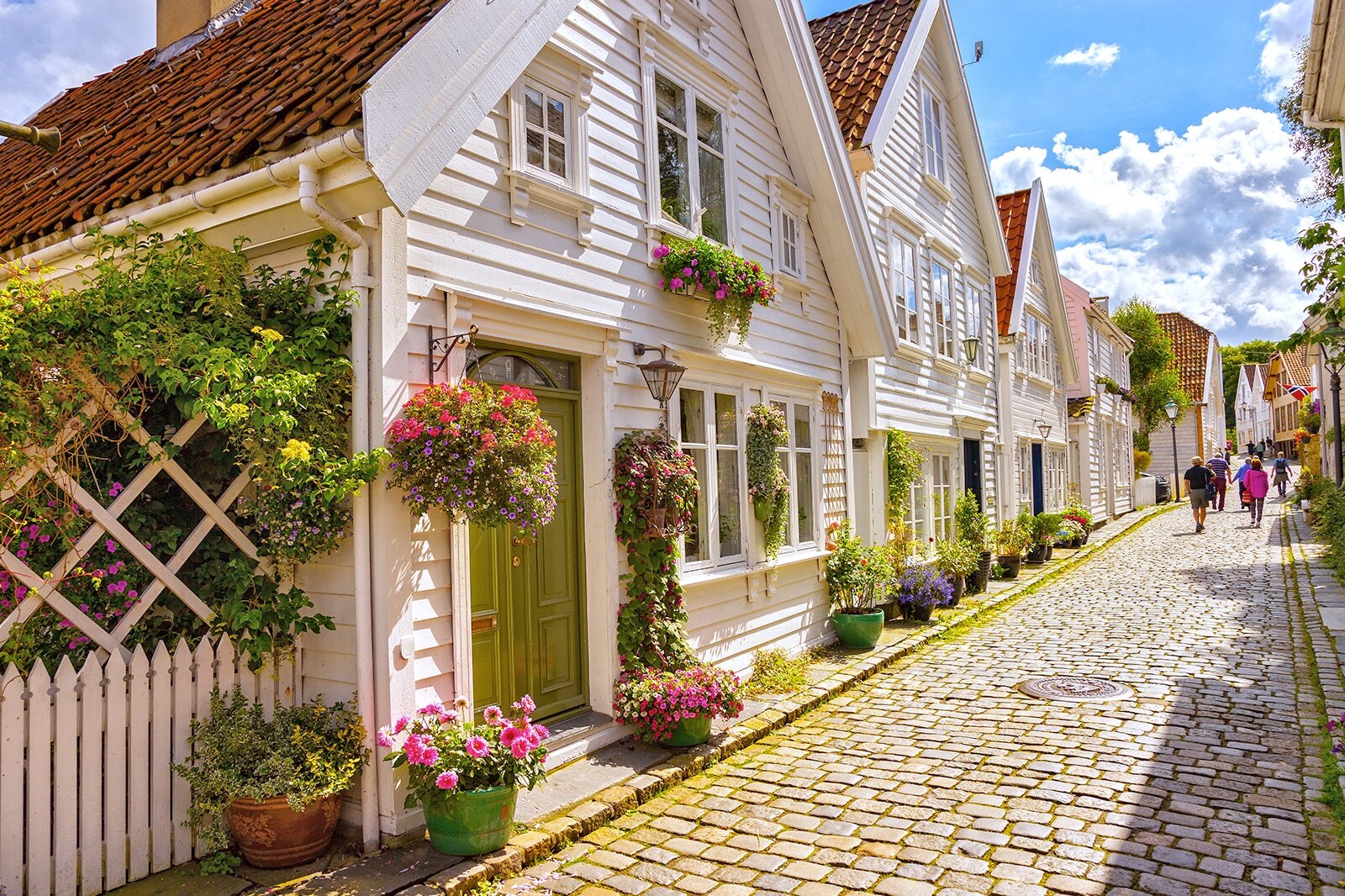 When you're in love, walking hand-in-hand feels romantic wherever you are. But there's something special about walking hand-in-hand between the whitewashed wooden houses in the cobbled streets of Old Stavanger, which has an atmosphere about it that you won't find just anywhere.
In the streets to the west of Vågen, lose yourselves in the scent of the fresh flowers - it's hard to believe then that you're in Norway's fourth largest city.
Location: Øvre Strandgate, 4005 Stavanger, Norway
9
Rogaland Theatre
Modern drama and true classics brought to life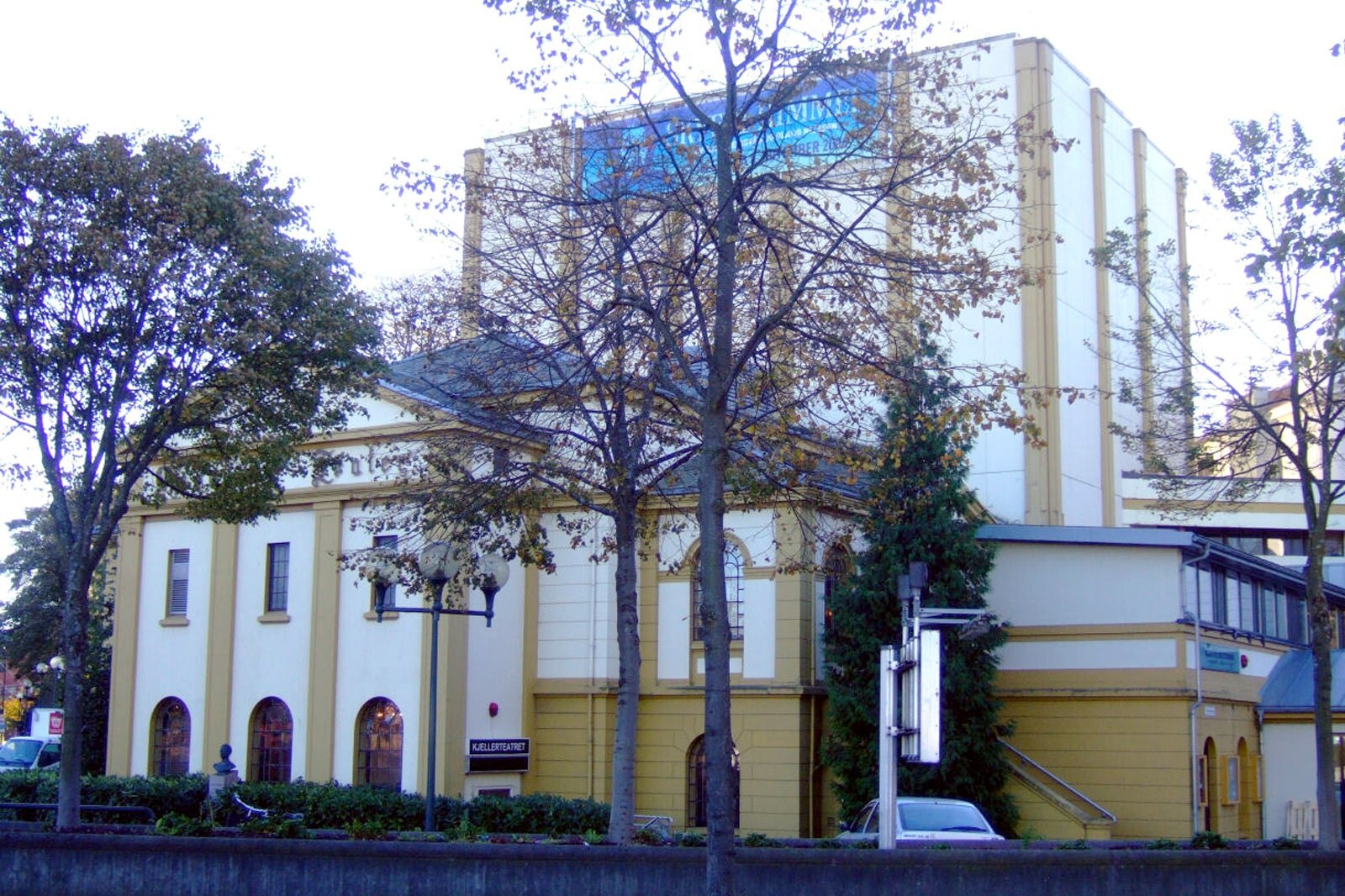 Since becoming a limited company in 1947, Rogaland Theatre has been one of the country's leading institutions for stage productions. Ever since it first opened, the Stavanger audience has been hungry for new and groundbreaking theatre, which paved the way for new Norwegian playwrights such as Jon Fosse and Tore Renberg. who debuted several plays here.
Take your loved one to see one of the season's bestsellers and soak up the action! Rogaland Theatre is also widely known for offering one of the country's strongest children's theatre ensembles.
Location: Teaterveien 1, 4005 Stavanger, Norway
Open: By appointment
Phone: +47 51 91 90 90
photo by Jarle Vines (CC BY-SA 3.0) modified
10
Galleri Koll
A gallery with a long and impressive history
As one of the largest and most important galleries in Western Norway, Galleri Koll displays beautiful art to a large network of interested buyers. Since 1995, the gallery has been based at Hillevåg, which is easily accessible and always has a fantastic exhibition on.
Painters such as New York-based Frank Brunner, Odd Nerdrum student Elling Reitan and graphic artist Anne Cecilie Røgeberg, as well as the illustrator Anette Moi are just some of the many home-grown talents exhibited here. The 400m²-large premises contain many types of works, from oil paintings to graphics in both small and large formats.
Location: Hillevågsveien 70, 4016 Stavanger, Norway
Open: Sunday-Monday: closed. Tuesday-Wednesday: 12.00-17.00. Thursday: 12.00-19.00. Friday: 12.00-16.00. Saturday: 11.00-15.00.
Phone: +47 51 58 44 44
Back to top