Bath Travel Essentials
Useful Information to Help You Start Your Trip to Bath
Our Bath Travel Essentials lays out the essential information you need to help you plan your trip to one of the most popular destinations in Somerset, England. No matter how frequently you travel, some questions will always need answers: What's the weather like? How can I get from Bristol Airport to my hotel? What currency and type of plug do I need?
We have all these answers plus other basic info about the best time to go, getting there, getting around, and a few useful travel tips. You'll also learn about the most popular landmarks in Bath, such as the Roman Baths Museum, Sally Lunn's Historic Eating House & Museum, and Bath Abbey. It's all compiled in this Bath Travel Essentials. After going through this short and easy-to-read guide, you'll be a little more prepared to start your trip to Bath.
1
When is the best time to travel to Bath?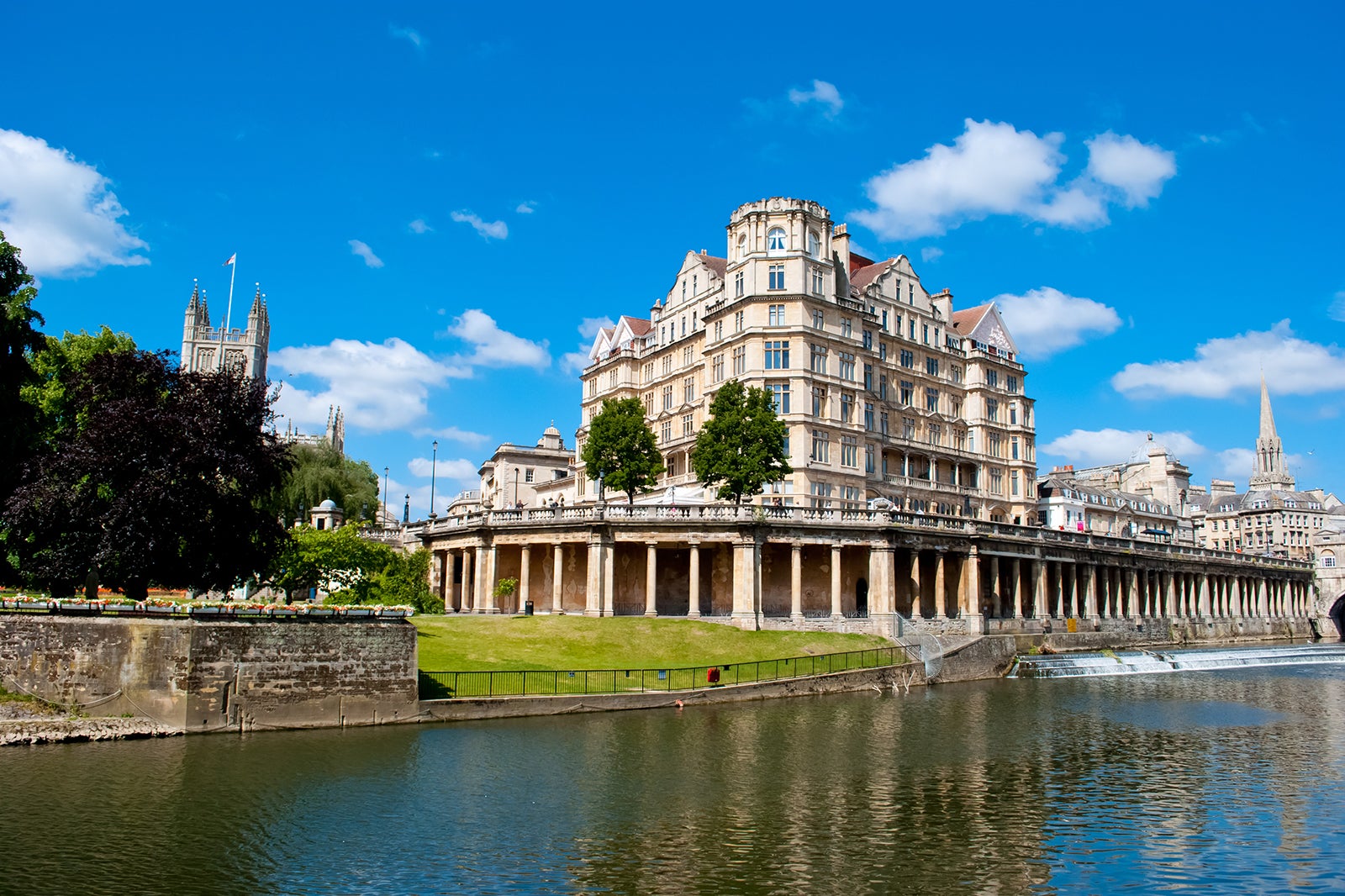 Bath has a temperate climate that is mild and humid year-round. Average temperatures range between 5°C in winter and 18°C in summer.
There's no significant difference in the number of rainy days between the wettest month, January, and the driest month, June. January has an average of 18 rainy days while June has about 13.
The warmest time of the year is in summer, between mid-June and September. July and August hold the highest record temperatures of around 35°C. The warmest months of the year in Bath coincide with its peak tourist season.
For cheaper accommodation rates and less-crowded attractions while enjoying decent weather, the best times to visit Bath are in spring, May–June, and in autumn, September–October.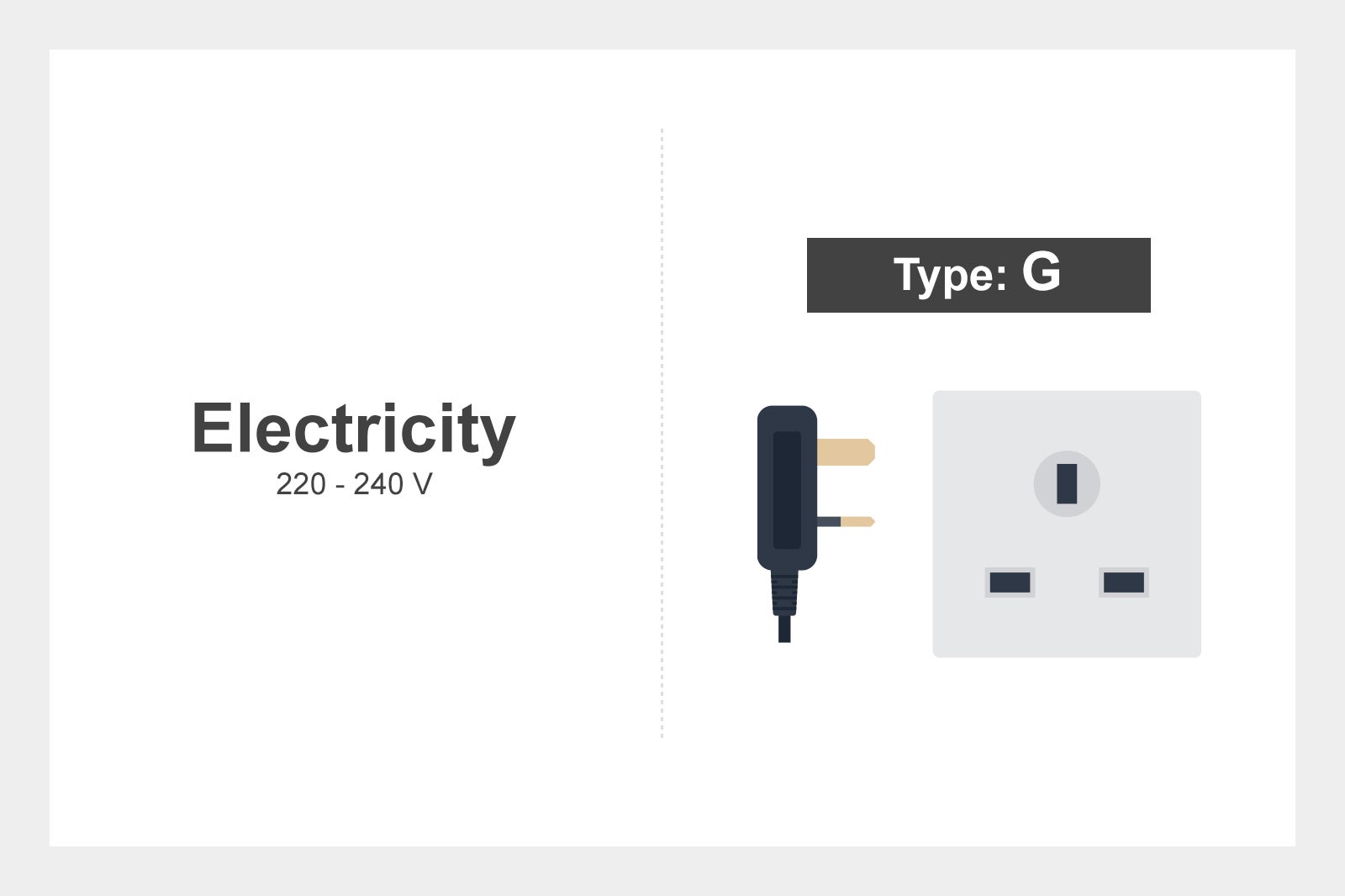 Plug type: G
Electricity: 220 - 240 V
Currency: Pound Sterling (£)
International dialling code: +44 (0)1225
Emergency telephone number: 999
3
How to get to my hotel in Bath?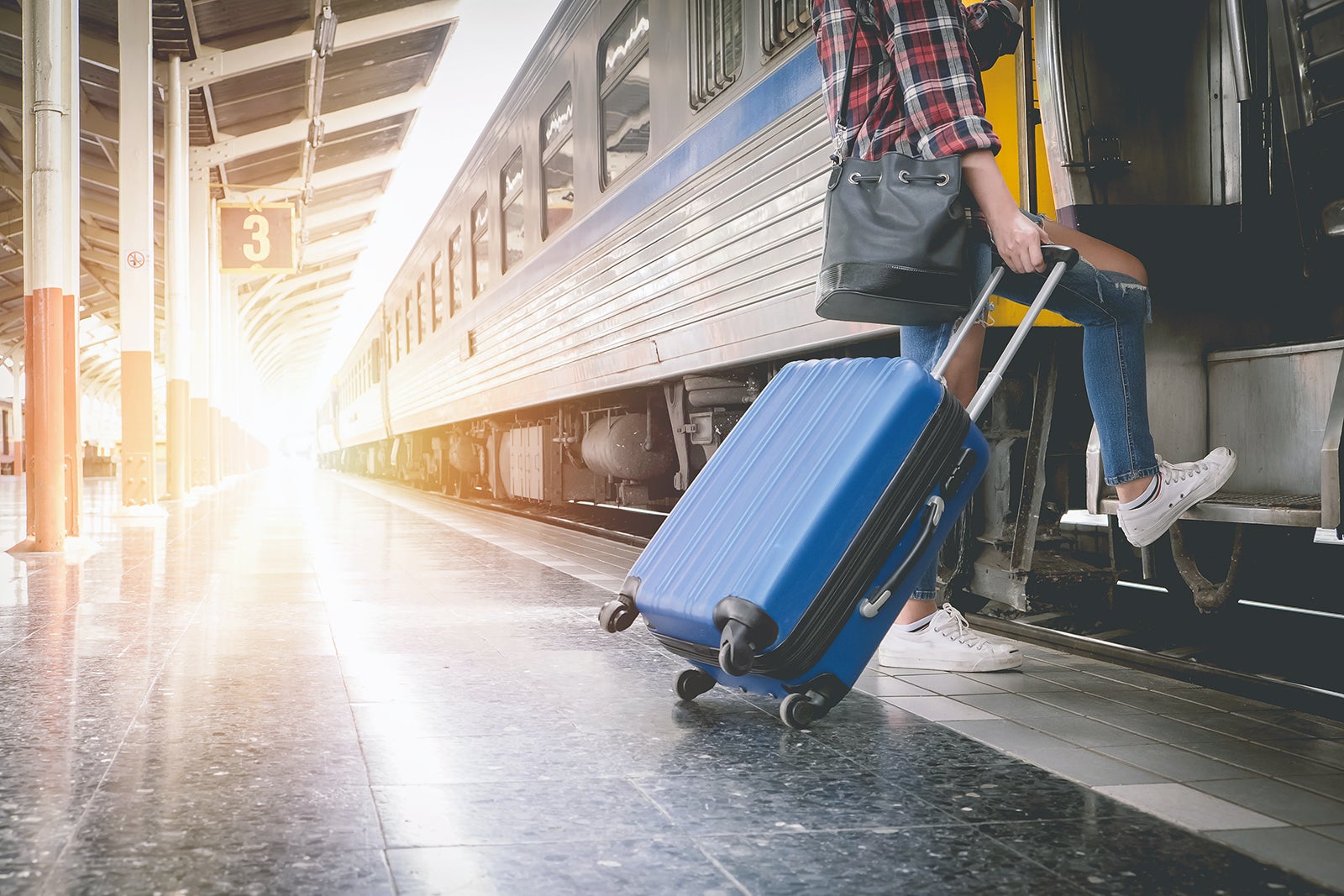 Getting to Bath is easy as the largest city in the county of Somerset is only a 2-hour drive west of London. Bath is well served by train and coach from the UK's capital city.
You can also fly to Bristol Airport, which is only 19 miles northwest of downtown Bath.
Landing in London or Bristol?
Heathrow (LHR) and Gatwick (LGW) are the 2 main international airports in London, so chances are you'll land at one of them if you come from abroad. Free Wi-Fi is available throughout the airports. Ground transport options that can take you to Bath are as follows:
By taxi: it's certainly the fastest way to get there – in around 2 hours – but it's not the cheapest. Uber is also available to make the trip.
By train: you need to get to London Paddington station to take the train run by Great Western Railway. The whole journey takes around 3 hours for at least half the price of a taxi.
By coach: it's the cheapest way to reach Bath from London. Expect at least a 3-hour trip.
Renting and driving a car is also a good way to get to Bath from one of the London airports. The M4 motorway links the 2 cities.
You can also fly into Bristol Airport (BRS). It's served by many airports in the UK and a few European airports such as Amsterdam and Tenerife. The driving time from Bristol Airport to Bath is only 40 minutes. From here, ground transport options for getting to Bath are as follows:
Bath Bus Company operates a coach that departs every 30 minutes from Bristol Airport.
The A2 bus service can take you to the Bristol Temple Meads railway station, which is just 8 miles away.
Arrow Cars is the taxi company licensed to operate at Bristol Airport. It runs vehicles that can accommodate up to 8 passengers.
Avis, Hertz, Budget, and other car rental agencies can be found in the Car Rental Centre, located near the Silver Zone Car Park. You can get there by free shuttle bus.
Bath Spa railway station
Bath Spa railway station is a beautiful place just south of Bath city centre and dates back to 1840. The station is on the Great Western Main Line, which links London Paddington to Bristol Temple Meads in Bristol. Ground transport to get to your hotel include taxi, rideshare, and public bus.
Bath Bus Station
Located on Dorchester Street, a walk away from Bath Spa railway station, Bath Bus Station is served by major UK coach companies such as National Express and FirstGroup. You'll find the same ways to reach your hotel here as at the train station.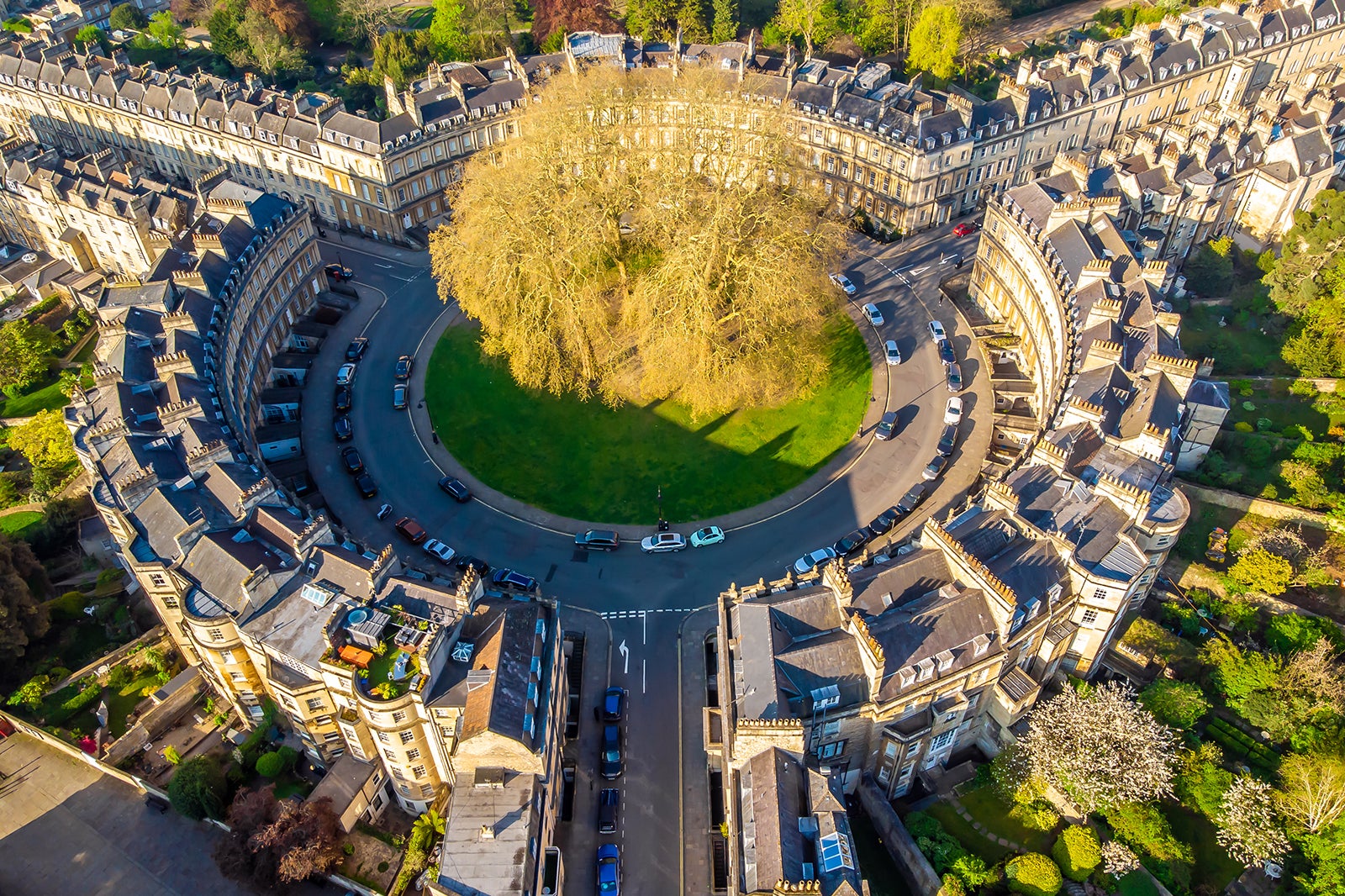 Travel tips
Bath historic centre is easily walkable, covering only a square mile filled with landmarks and iconic buildings. Among the landmarks are the Roman Baths, Bath Abbey, and the Jane Austen Centre, just to name a few. Downtown Bath is also home to a fantastic range of dining and shopping options, as well as cool bars for enjoying a nightcap.
Cycling is also a fun way of exploring the city in pleasant weather. For longer distances, FirstGroup runs an extensive network of buses that covers the entire county, and Bath Bus Company operates open-top bus routes throughout the city centre and in the east of the city.
How does the bus system work?
FirstGroup is the name of the company in charge of bus services in Bath. From city to inter-urban to rural services, you can get anywhere in Bath, Bristol, and in the county of Somerset by bus. Single tickets, day tickets, 10-journey tickets, and other options are available.
More touristy and better used on sunny days, open-top buses operated by Bath Bus Company allow you to discover Bath through 2 routes. The City Tour is a loop circuit from one landmark/attraction to the next in the historic city centre, while the Skyline Tour takes you for a ride in the hills to the east of the city. Bath Bus Company tickets are valid for 24 hours (2 consecutive days) on both the City Tour and Skyline Tour.
Taking a taxi
From V Cars Bath (+44 (0)1225 464646) to Bath Spa Taxi (+44 (0)1225 313131), Bath Taxis (+44 (0)7949 696950) and many more, getting a taxi in Bath is easy. Taxi lines are found in front of hotels and main attractions and you can easily hail them on the street.
Convenient yet rather expensive, getting around Bath by taxicab is not your best option if you're on a budget, although a taxi ride may be your only option to get back to your hotel if you're a night owl. Note that tipping for taxis in the UK is usually around 10% of the fare. Most taxi drivers accept credit cards, though sometimes reluctantly.
Uber is the main ride-sharing app used in Bath. It's slightly cheaper than standard taxicabs.
Is it a good idea to rent a car in Bath?
Renting a car is not a recommended option to get around Bath. Navigating through the narrow, congested streets of the historic centre is not easy. For exploring the city centre, you can use the convenient Park and Ride facilities, at which you can park your car and get a bus ticket for the day.
Nonetheless, car rental companies are available at the airport and throughout Bath. Foreigners can use their country driving license for up to 12 months in the UK.
Cycling around Bath
On sunny days, Bath is a very pleasant city for cycling around. It's a wonderful way to explore the historic city centre. Many scenic and traffic-free bike routes can also be found within and around the city. Don't miss a ride through the Two Tunnels, one of the longest cycling tunnels in the UK.
Green Park Bike Station (+44 (0)1225 920148), E Motion Tours (+44 (0)7426 507717), and Bath Narrowboats (+44 (0)1225 447276) are just a few of the shops where you can rent a bicycle in Bath.
5
What are the main annual events in Bath?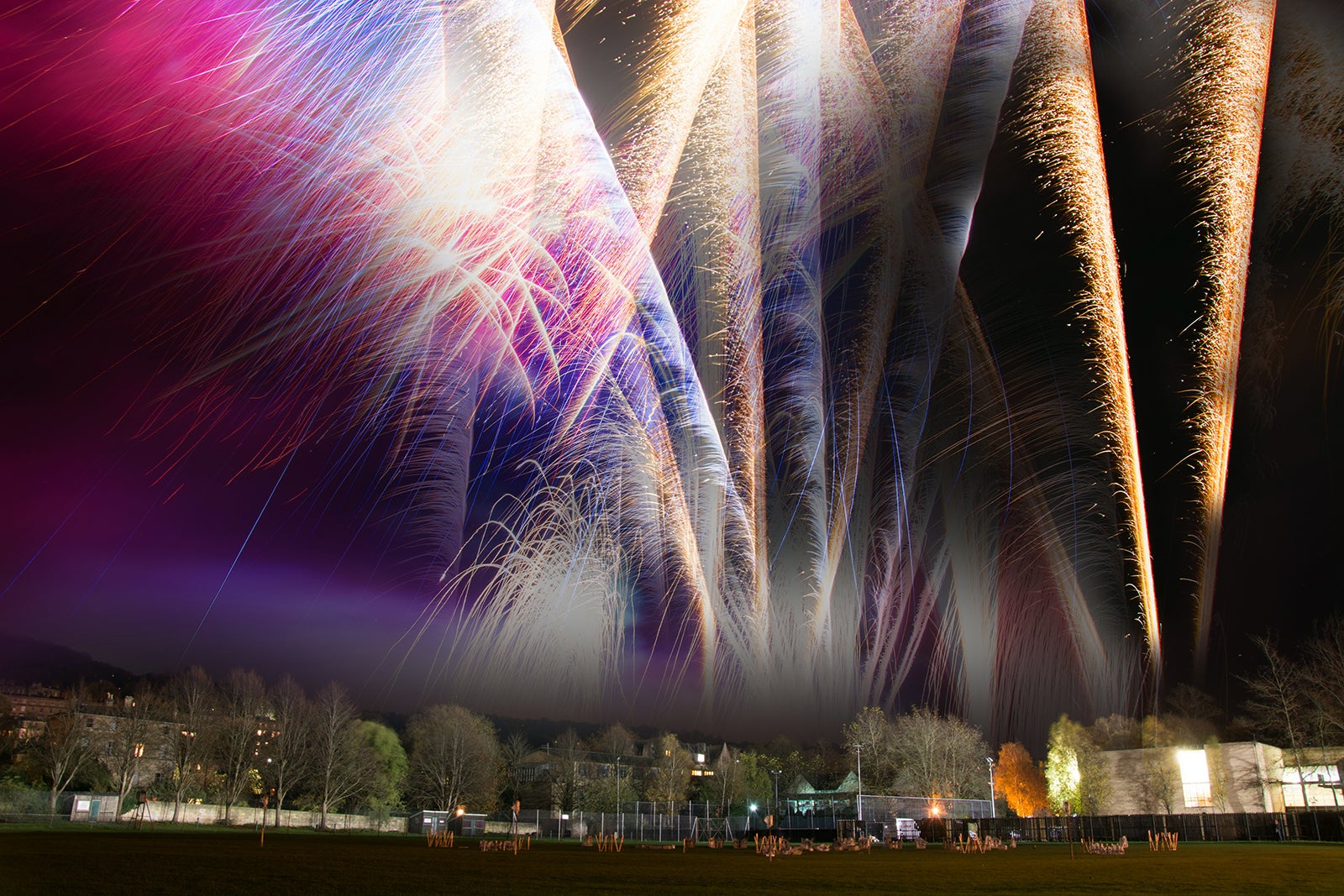 Bath Festival
May/June
A combination of 3 festivals in late spring: The Bath International Music Festival, the Bath Literature Festival, and the Bath Fringe Festival. Held almost simultaneously, they offer a grand multi-arts event.
Where: various venues, Bath
Frome Festival
July
A large cultural event featuring jazz, classical music, and folk concerts. Talks and workshops about literature, stand-up comedy performances, and theatre plays are also part of the programme.
Where: Frome (20-minutes' drive from downtown Bath)
Bath Folk Festival
August
A lively festival celebrating various cultures and traditions from across Europe – from English, Scottish, Welsh, Gypsy, French, and more – through concerts, conferences, folk dance performances, and workshops.
Where: various venues, Bath
6
What are the main landmarks in Bath?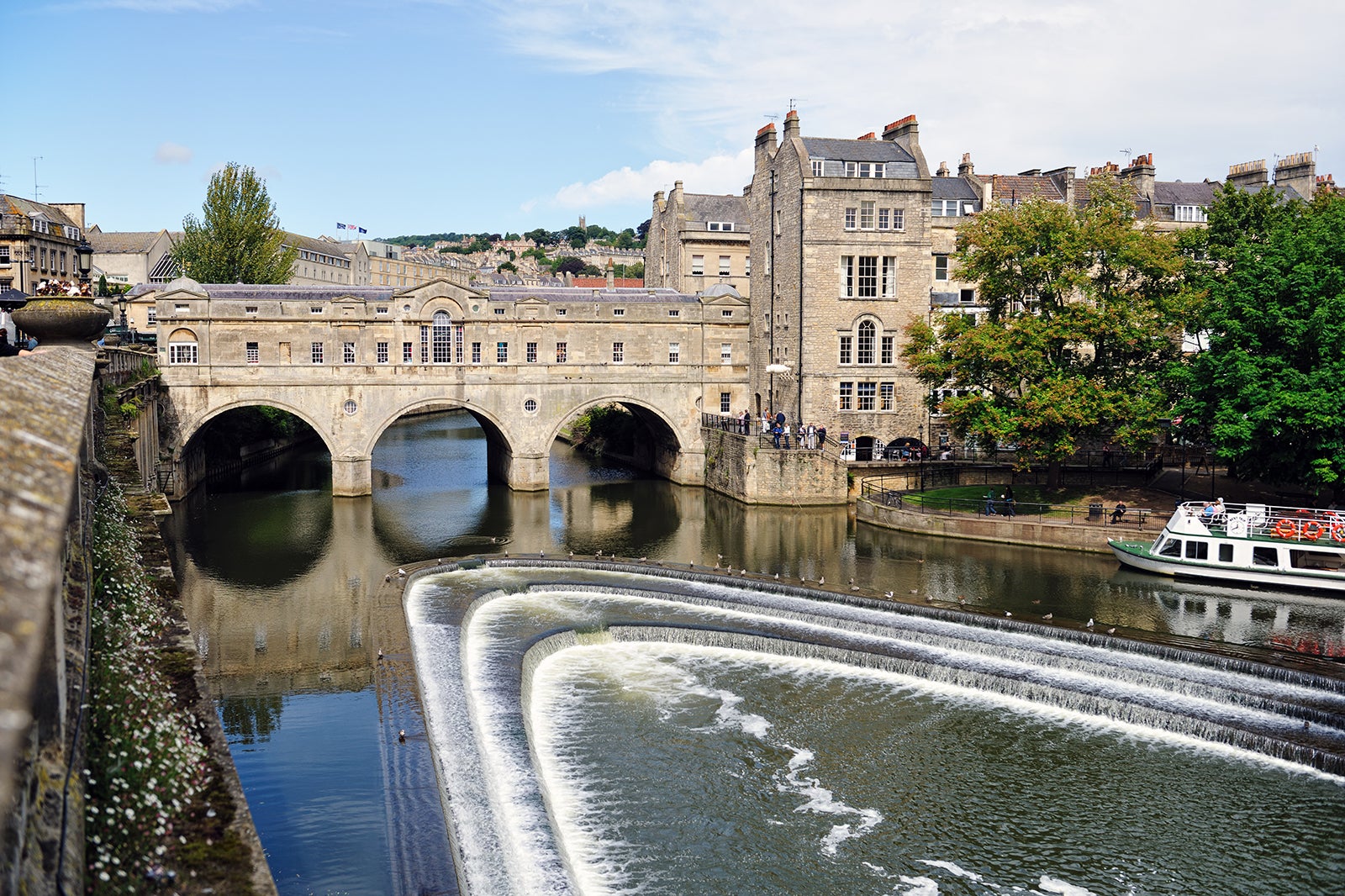 Roman Baths Museum
A well-preserved relic from the Roman rule of Britain in AD 70. The use of costumed actors, videos, and 3D models brings the past to life, making it enjoyable for the whole family.
Sally Lunn's Historic Eating House & Museum
One of many tearooms and among the oldest houses in Bath. It's where the famous fluffy buns known as Sally Lunn buns were first baked back in 1780.
Bath Abbey
A Gothic-style medieval church that took 120 years to build. Don't miss the excellent details such as the ladder of angels on the abbey's west front, as well as the beautiful stained-glass windows.
Pulteney Bridge
A bridge over the River Avon constructed in the 1700s, featuring shops and charming cafés built into the bridge on both sides. It's particularly romantic when illuminated at night.
Back to top