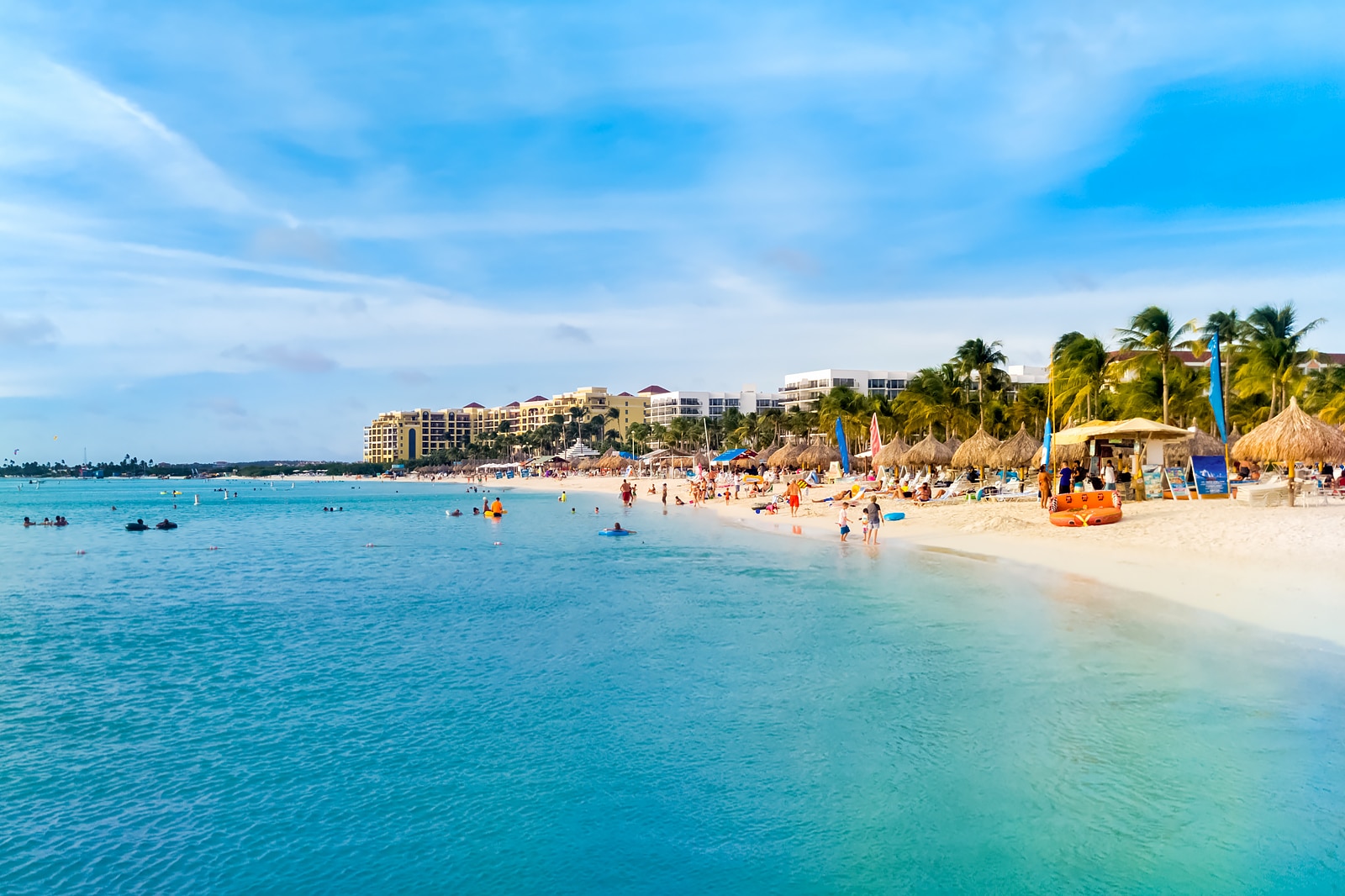 10 Best Things to Do in Aruba
What is Aruba Most Famous For?
The best things to do in Aruba include discovering the highlights of one of the picturesque Lesser Antilles islands found just off the coast of Venezuela. It's best known for its dazzling white beaches. But away from the beach, there's fascinating desert-like landscapes, colourful architecture and a vibrant art and social scene to explore.
Visitors could easily spend their days lazing on the beach and taking dips in the balmy Caribbean waters, while those in search of more action will find plenty to enjoy, from discovering sunken ships on a diving trip to trying their luck at a casino. Here are just a few ideas of things to see and do in Aruba.
What are the best things to do in Aruba?
Back to top