How to Make the Most of Your Istanbul Football Trip
Everything you need to know before, during, and after the match
Istanbul football fans are some of the most passionate in Europe. Despite Turkey being relatively late to take up football – introduced by Greek and English soldiers – it's now one of the world's most exciting leagues with some huge clubs that regularly feature in the UEFA Champions League. In Istanbul, most people support the so-called 'Big 3'. Namely, Galatasaray SK, Fenerbahçe, and Besiktas. All 3 compete in the Süper Lig and regularly compete for the title.
Although the rivalry is intense between all clubs, the biggest game of the season is always Galatasaray versus Fenerbahçe. When you attend a football match in Turkey, you should expect wild scenes with flares, drums, flags, and plenty of chanting. Other teams to have a substantial following in Turkey's biggest city include Bursaspor and Trabzonspor, which makes it clear Istanbul is fanatical about football.
Hotels.com is the official travel partner of the UEFA Champions League, helping fans travel across Europe with a diverse range of accommodation options wherever the next match is being played.
1
Galatasaray SK
Turkey's most successful football team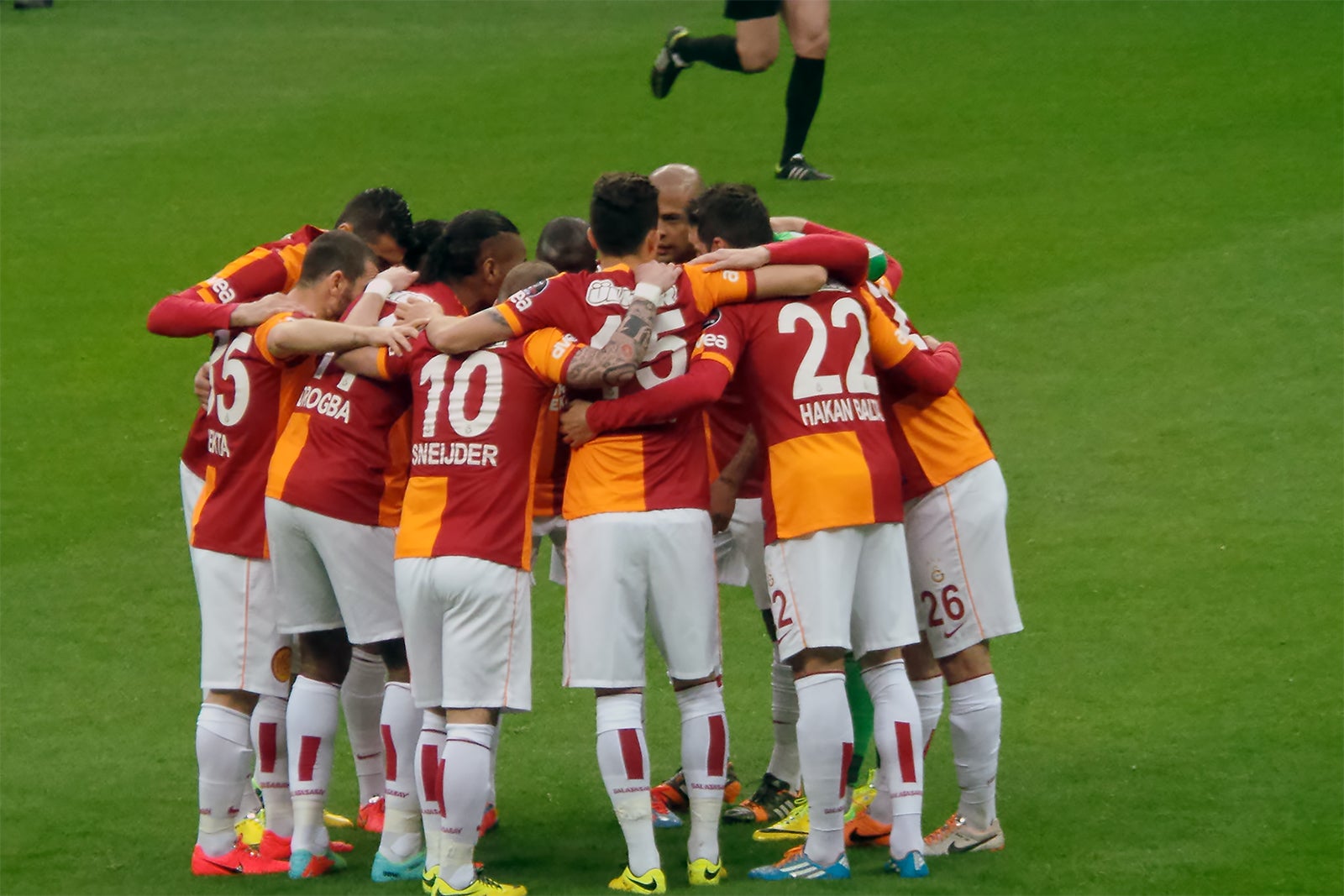 Galatasaray Spor Kulübü, known as Galatasaray SK, are the biggest Istanbul team on the European side of the Bosporus River. Known as the most successful team in Turkish football, they have won every domestic honour multiple times as well as the UEFA Cup and the UEFA Super Cup. Galatasaray's club colours of red and yellow are sacred to supporters. Each of the 4 stars above the club crest represents 5 Süper Lig championship titles, which means the team have been domestic champions over 20 times.
Türk Telekom Stadium is the home ground of Galatasaray SK. It is in the Sariyer district of Istanbul, around 14 km north of the city centre. The stadium is directly in front of Seyrantepe subway station, and there are plenty of restaurants in the area.
photo by Ultraslansi (CC BY-SA 3.0) modified
2
Fenerbahçe
The most popular team in eastern Istanbul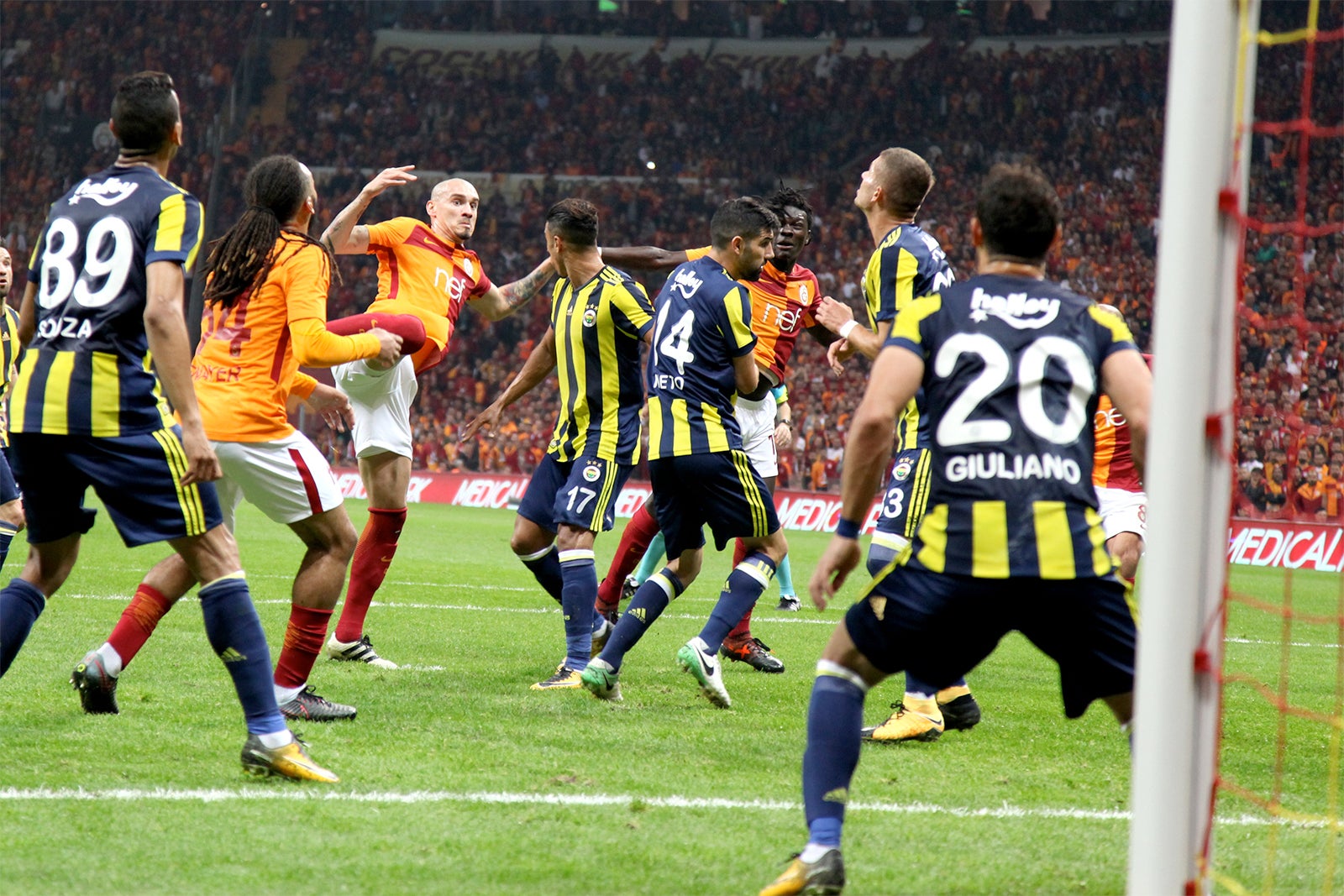 Fenerbahçe are Istanbul's most popular club on the Asian side of the Bosporus River. The team have a fierce rivalry with Galatasaray on the opposite side of the city. As the richest club in Turkey, Fenerbahçe are always challenging for the Süper Lig title and play their football in the 50,000 capacity Şükrü Saracoğlu Stadium. The team have never been relegated from Turkey's Süper Lig since being founded in 1907. On the European stage, Fenerbahçe's greatest achievement was reaching the UEFA Europa League semi-final in 2012-13.
Fenerbahçe are most famous for football but the sports club actually compete in a variety of sports, including basketball and volleyball. The iconic club colours of yellow and black are worn by all their sports teams.
3
Beşiktaş
One of Istanbul's famous "Big 3"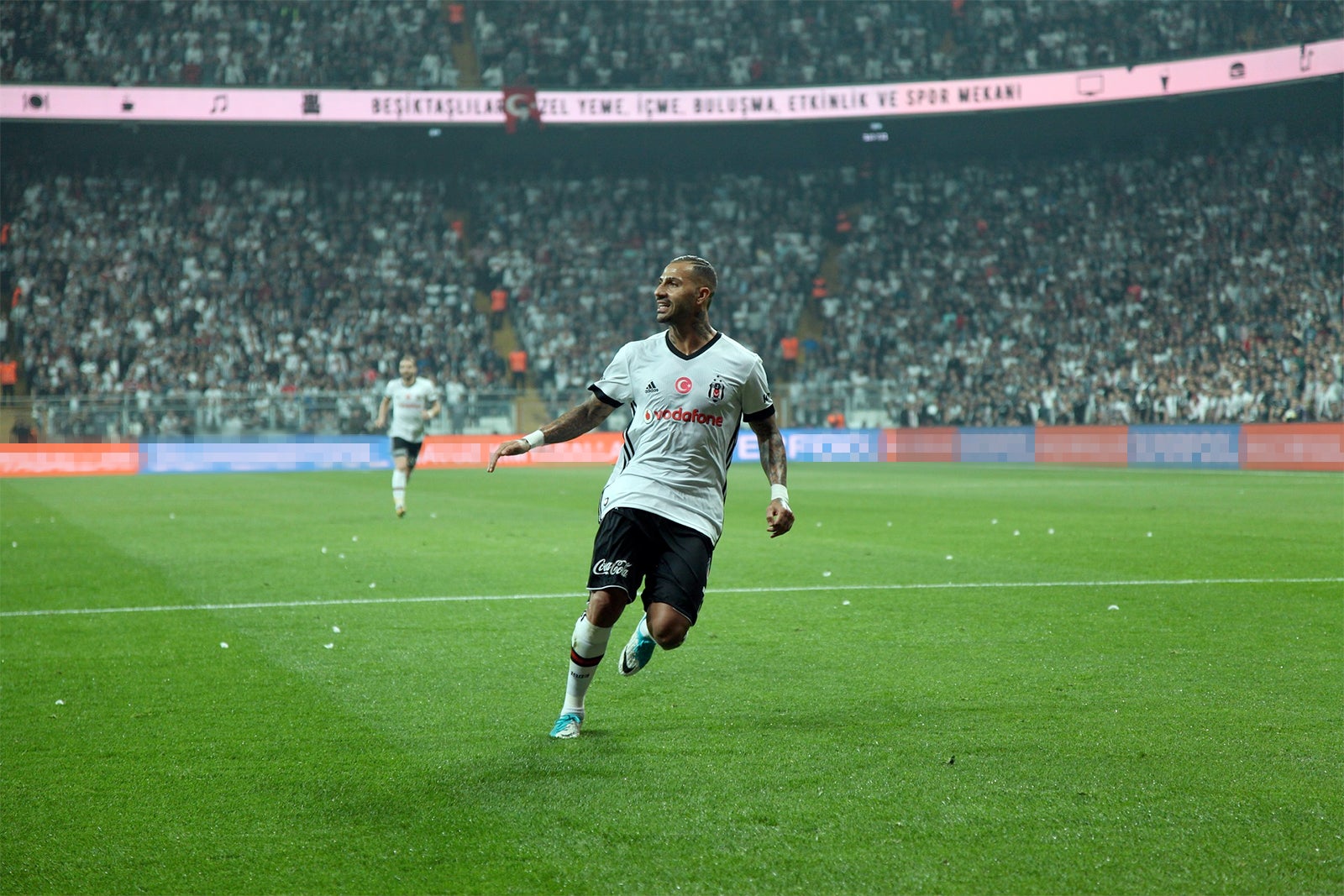 Beşiktaş are a Süper Lig football team on the European side of the Bosporus River. Known as the Black Eagles, the players are known for their iconic black-and-white striped uniforms. Although best known for football, Beşiktaş have many sports teams competing in basketball, wrestling, volleyball, and handball, among others.
The heyday of Beşiktaş came in the early 1990s, when they won 3 Süper Lig titles in a row. Later on, the team had notable success in 2017-18 in Europe when they qualified for the knockout stages of the UEFA Champions League. Beşiktaş play football in Vodafone Arena, located on the western bank of the Bosporus.
4
What to do around Türk Telekom Stadium?
See some of the city before or after a Galatasaray match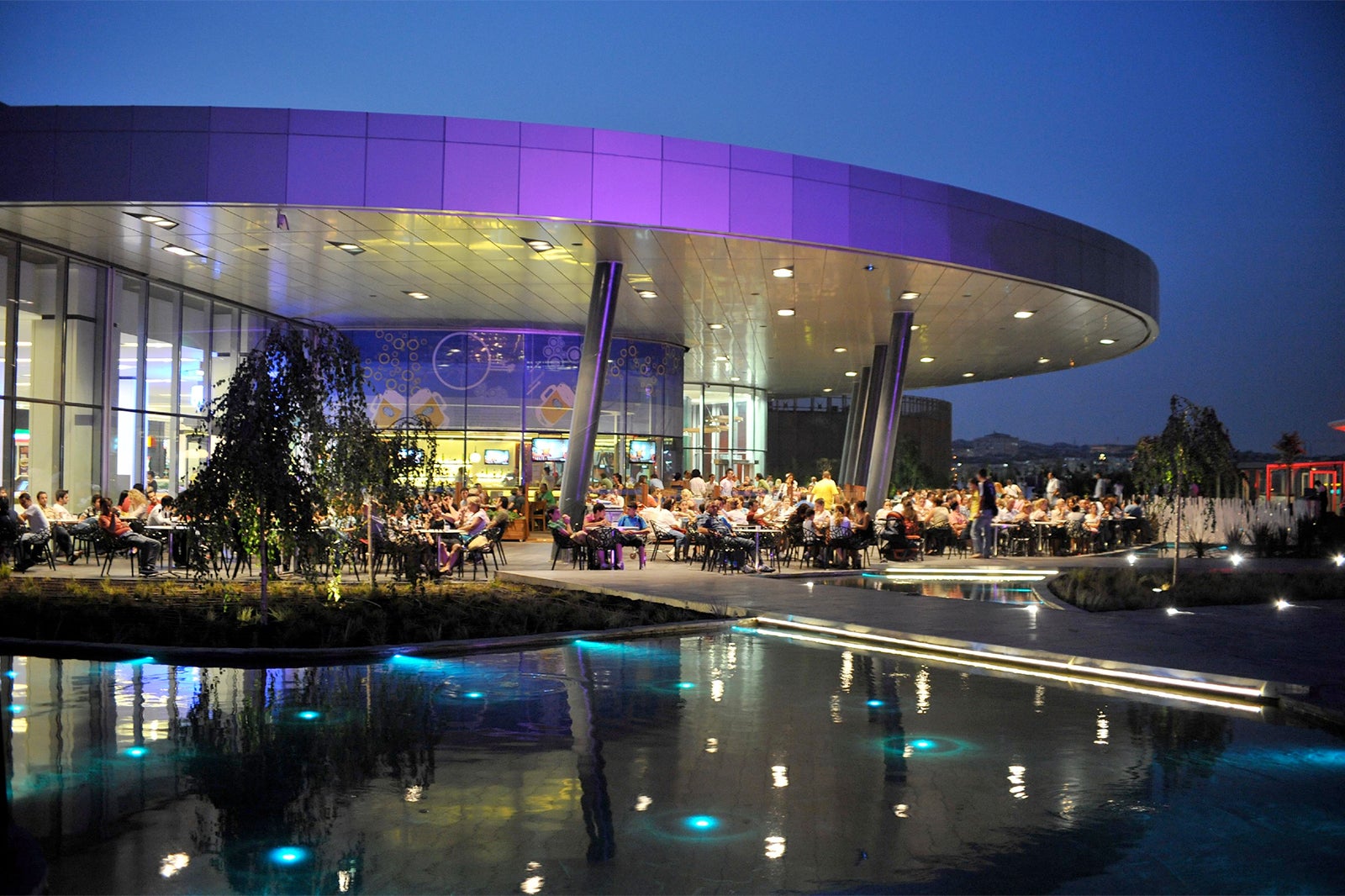 Families
History
Photo
Nightlife
Group
Türk Telekom Stadium is in the Sariyer district, around 14 km north of Istanbul. The biggest attraction close to the Galatasaray stadium is Forum Istanbul Alisveris Merkezi, a shopping mall housing local and international brands. Popular with families, the Istanbul Sea Life Aquarium is next to the mall.
You can ride the subway to Seyrantepe station – the stadium is less than 10 minutes away on foot. On the way, you'll find kebab restaurants and hawker stalls selling scarves and merchandise. Within Türk Telekom Stadium, there's a large Galatasary club shop selling official football jerseys and club memorabilia.
Location: Huzur, Harp Akademileri Girişi-K5, 34396 Şişli/İstanbul, Turkey
photo by Mutlutopuz (CC BY-SA 3.0) modified
5
What to do around Sukru Saracoglu Stadium?
See some of the city before or after a Fenerbahçe match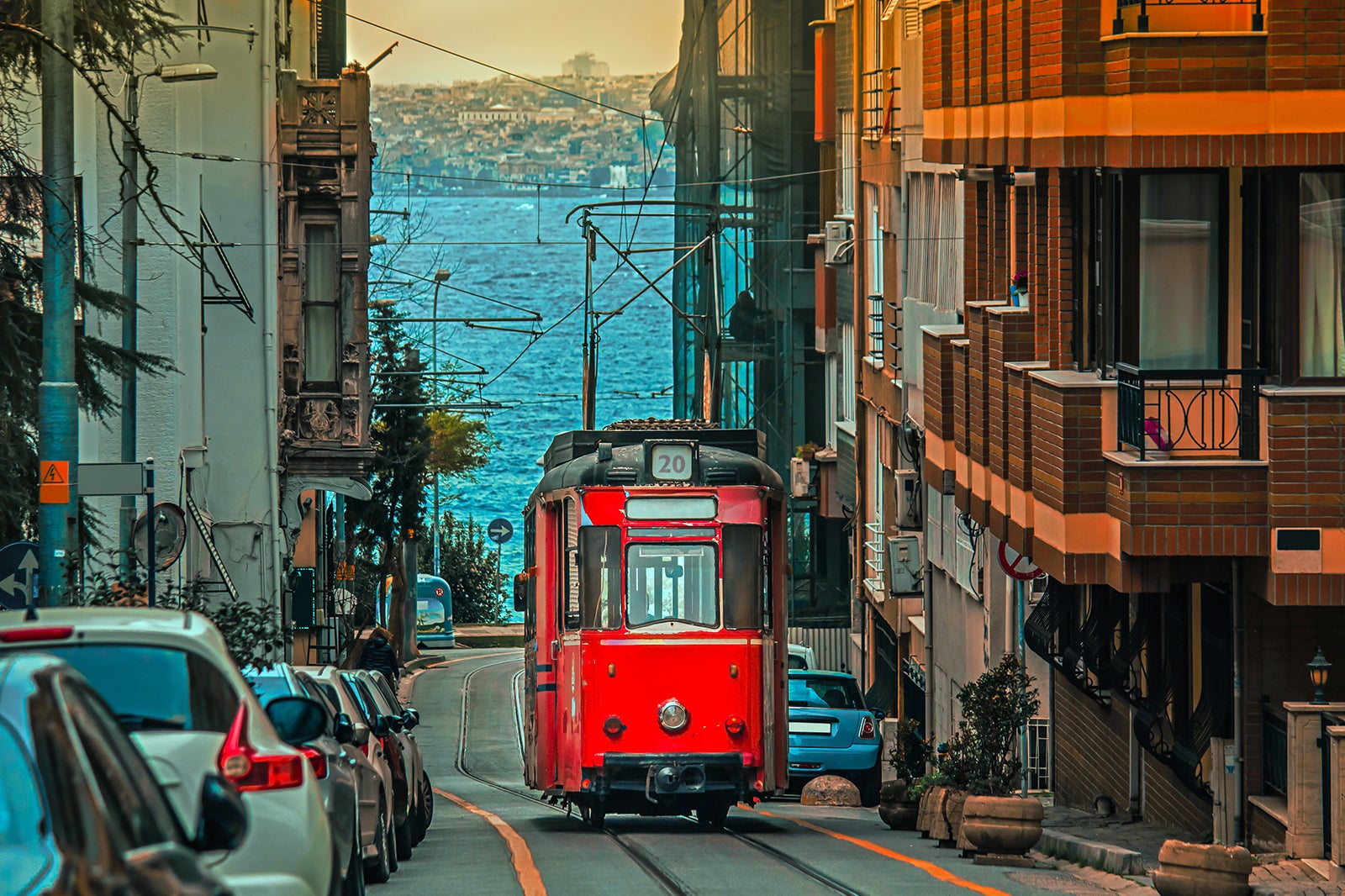 Families
History
Photo
Nightlife
Group
Fenerbahçe's Sukru Saracoglu Stadium is centrally located on the eastern side of Istanbul, only a 10-minute walk from the centre of Kadıkoy district. The area is packed with excellent restaurants, bars and shops.
For families, Kalamış Atatürk Park is a beautiful waterfront green space with several cafés. After the match, Baykus Pub is a popular spot to head for the evening. Other bars nearby include Belfast Irish Pub and Railway Pub. To reach the ground by public transport, get off at Sogutlucesme station – it's directly in front of the stadium.
Location: Zühtüpaşa, Bağdat Cad, Recep Peker Cd. No.2, 34724 Kadıköy/İstanbul, Turkey
6
What to do around Vodafone Arena?
See some of the city before or after a Beşiktaş match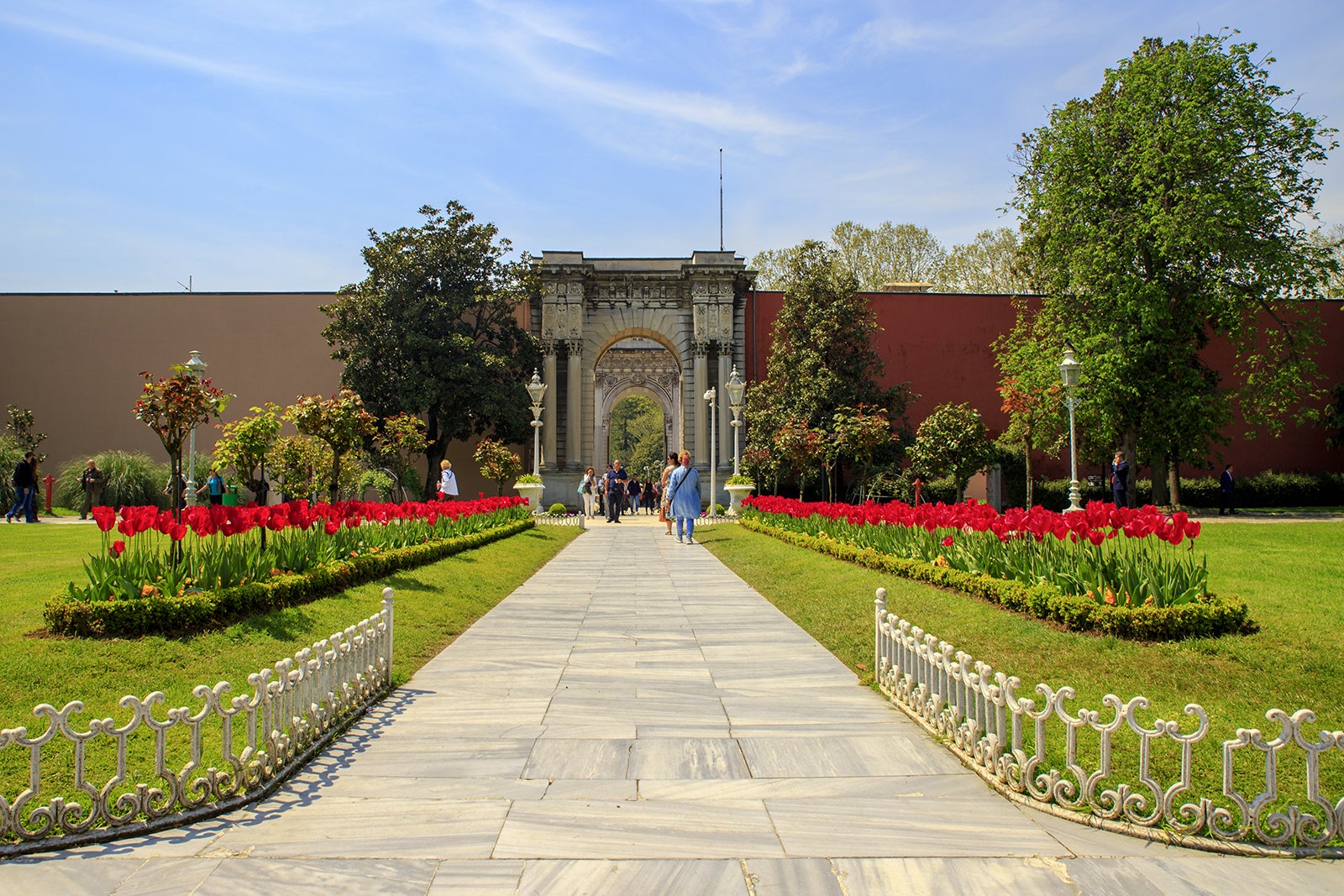 Families
History
Photo
Nightlife
Group
Beşiktaş play in Vodafone Arena, one of the most cutting-edge stadiums on the western bank of the Bosporus. From Kabatas station, you can walk along the waterfront and see many of the city's most magnificent landmarks close to the football stadium.
If you're looking for something to do close to the ground, head to Dolmabahçe Palace, formerly a sultan's palace but now a grand museum. Other sights include Dolmabahçe Mosque and Yildiz Park. You can take a guided tour of the stadium and visit the Beşiktaş Museum every day, except on match days. After the match, head to any of the 5-star hotels in the Besiktas area for a few drinks with waterfront views, like Shangri-La or Four Seasons Istanbul.
Location: Vişnezade Mah., Dolmabahçe Cad., 34357 Beşiktaş/İstanbul, Turkey
7
Istanbul's best sports bars for watching football
Even if you don't have a ticket, you can still watch the match
To find a good pub to watch football in Istanbul, you're better off sticking to the European side of the city. One of the most popular places on game days is the Red River Pub close to Topkapi Palace. It has a few TVs, a reasonable selection of beers, and a menu consisting of Turkish and western options.
Another option is The North Shield Pub Yeşilköy. This tourist-friendly pub and restaurant is a popular place for a relaxed drink and is suitable for families.
Location: Red River Pub, Hoca Paşa, Hüdavendigar Cd. No:44, 34110 Fatih/İstanbul, Turkey
Open: Daily from 8.30 am to midnight
Phone: +90 212 513 73 10
8
Getting in and out of Istanbul on a football trip
Important travel information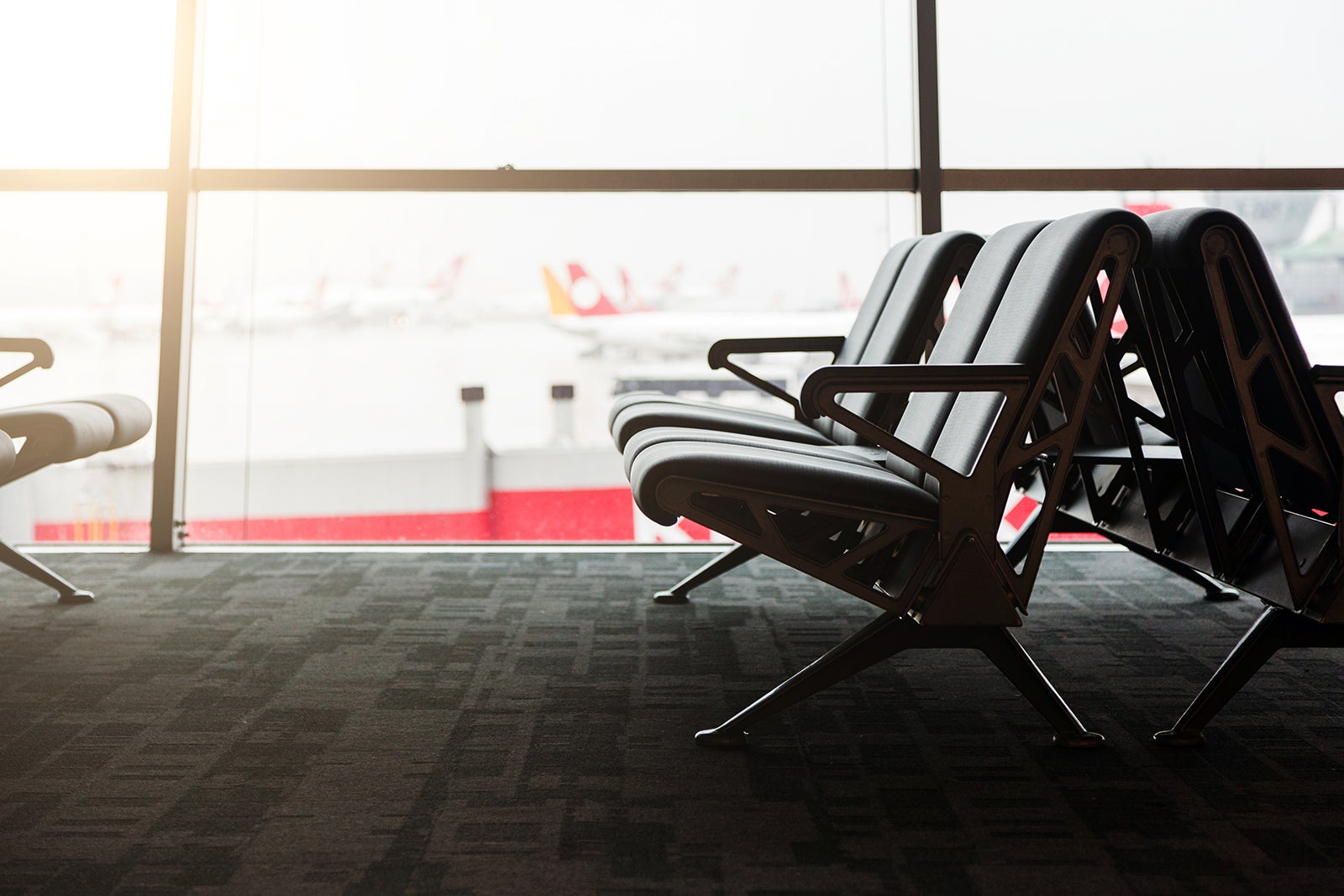 Istanbul Airport
Istanbul International Airport is one of the largest and busiest airports in Turkey, which replaced the old Istanbul Atatürk Airport as the main arrival gateway for the city in 2018. Istanbul Airport is about 30 km northwest of downtown Istanbul. It has 1 large passenger terminal serving 4 runways.
The terminal contains a good choice of dining and shopping options and has facilities like free Wi-Fi and currency exchange services. Taxis take around 45 minutes to reach downtown Istanbul.
Location: Tayakadın, Tayakadın İhsaniye Yolu No:1, 34283 Arnavutköy/İstanbul, Turkey
Phone: +90 212 444 14 42
Back to top