10 Best Road Trips near Stavenger
Escape to Southwestern Norway This Weekend!
Exploring Stavanger's surrounding area is easy with a rental car, public transport or taxi. If you do venture out, you'll get to enjoy some great experiences in a landscape that gives you far more in return than you need to put in.
There are exciting parks, farms and coastal history, hotels and restaurants, and even Norway's very best and most accessible beaches for surfing. Jæren is a centre for local produce, and there are plenty of small craft outlets, farm breweries and producers who are happy to open their doors to visitors.
1
Fjøløy fort and Fjøløy lighthouse
Once an important part of the Coast Guard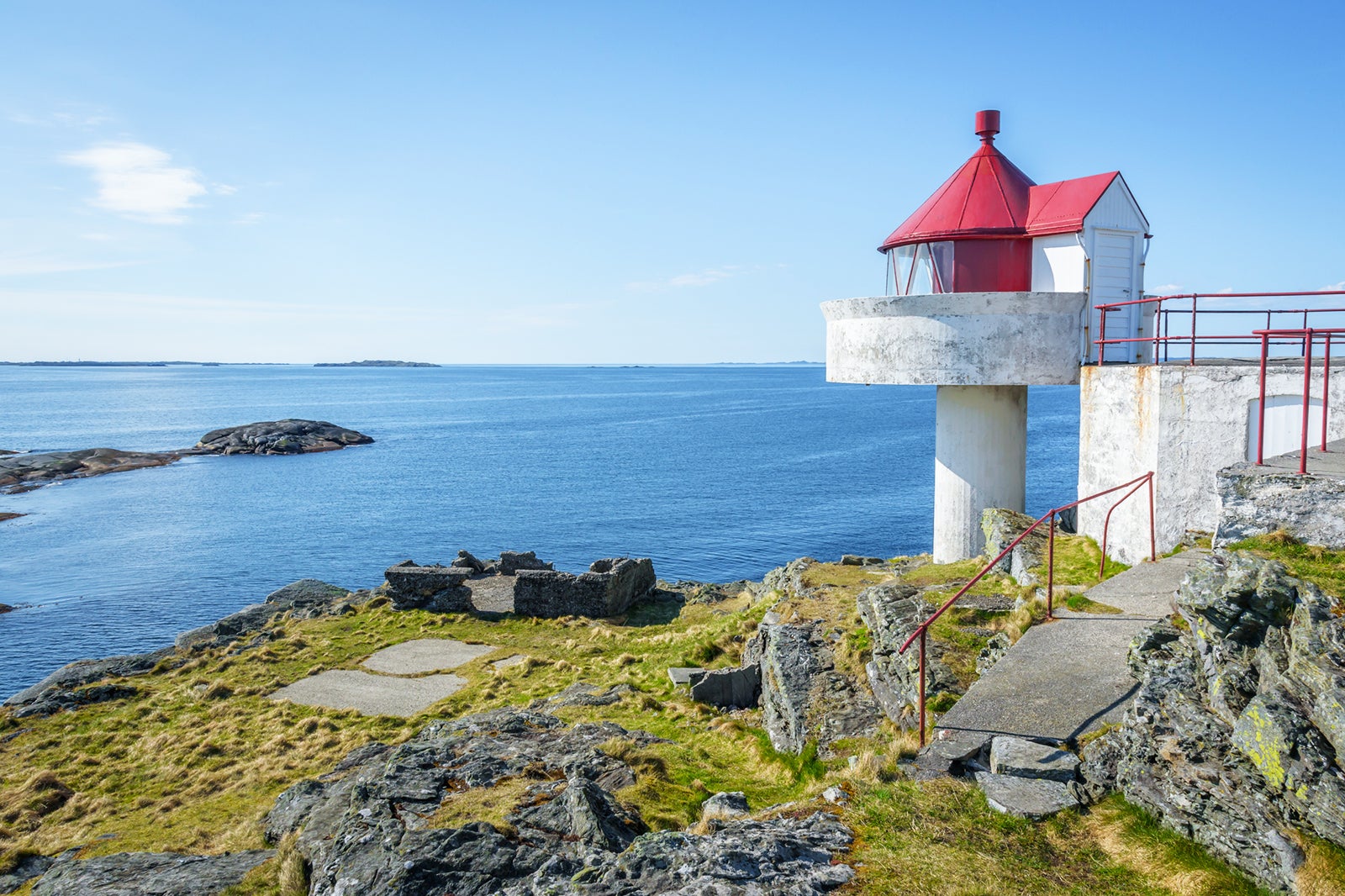 During World War II, the German occupation forces built an impressive facility with forts and lighthouses on Fjøløy in Mosterøy to control ship traffic between Stavanger and Haugesund. The cannon equipment was constantly improved during the 50s and 60s, and now the landscape has many clear traces of the batteries.
This despite the closure of the fort in 2010. You can walk around the area, and even though the building mass is closed to the public, you will find exciting secrets at every turn on Fjøløy.
Location: Fjøløyveien, 4156 Mosterøy, Norway
Phone: +47 982 13 571
2
Flor & Fjære
A colourful flower garden by the sea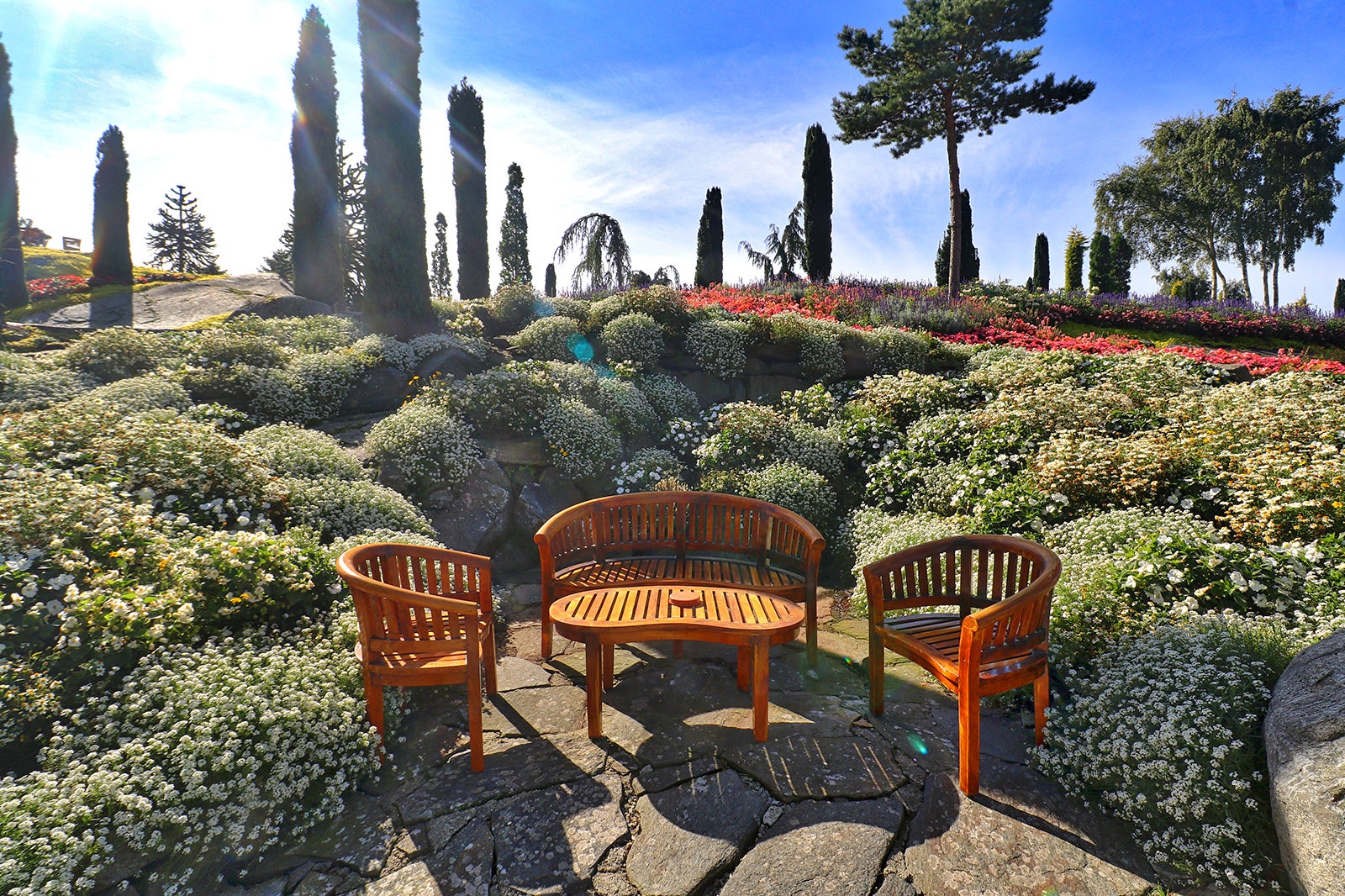 Flor & Fjære is just a short half hour from Stavanger by ferry, but when you go ashore, you might be forgiven for thinking you have arrived on a tropical island. The sheer splendour of the flowers is overwhelming, and the explosion of scents, colours and tactile experiences is quite unlike any other in the country.
As well as this vibrant and inviting floral splendour, Flor & Fjære offers a menu of locally produced and tasty dishes, which means you can while away the hours here being waited on.
Location: 4123 Sør-Didle, Norway
Phone: +47 51 11 00 00
3
Flørlit steps
An idyllic place with its own force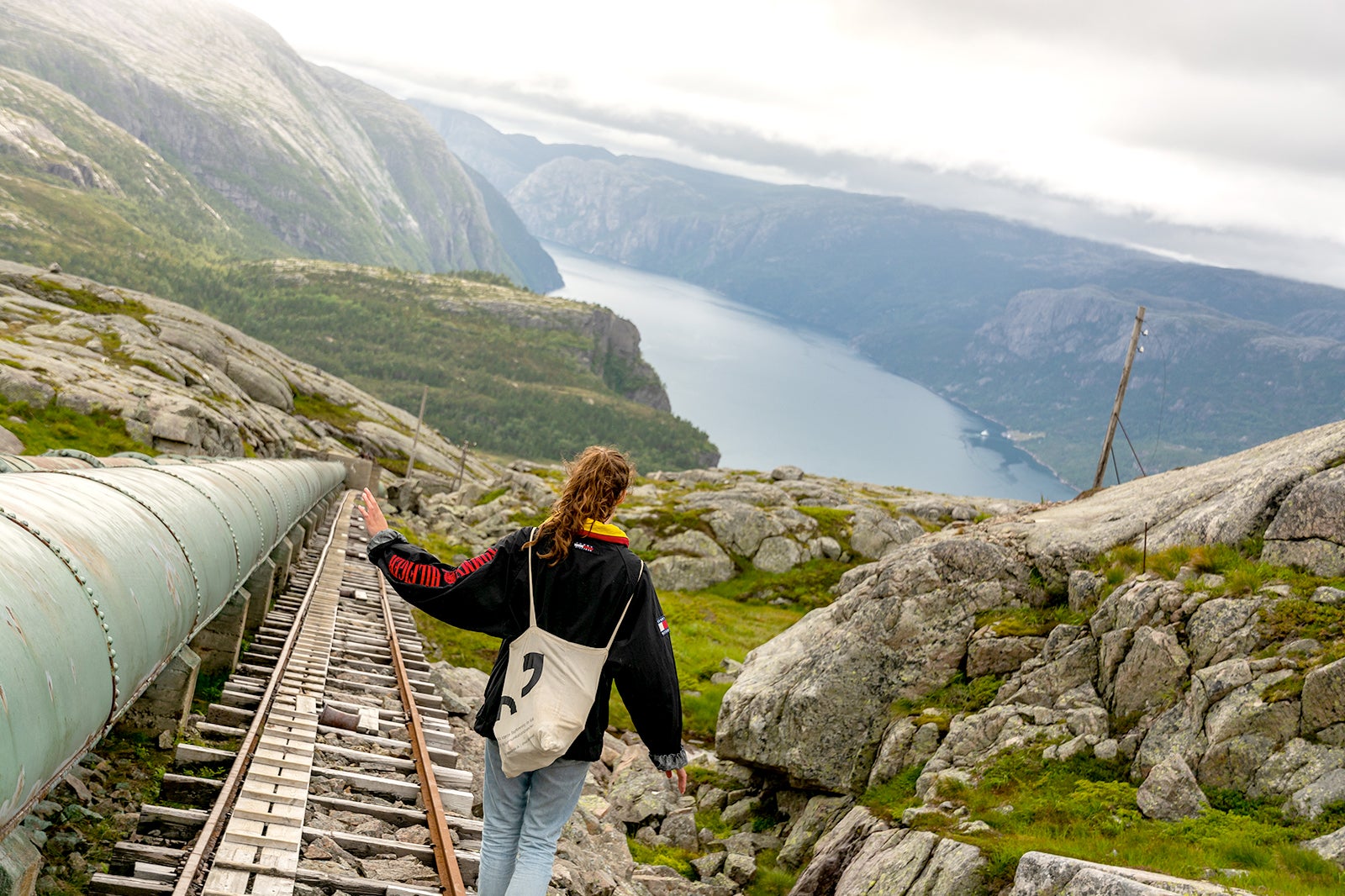 The Flørlit steps are idyllically located. Right down by the wonderfully beautiful Lysefjord, there are few things that are more striking and impressive than the mountains that surround this arm of sea. It is no wonder that there are many tourist attractions here, the most famous of which are the Pulpit Rock and Kjeragbolten.
But the stairs from Flørli and up into the mountains are the missing piece in this puzzle: 4444 steps take you high up on the mountainside, and the view is of another world - really worth the trip from Stavanger.
Location: 4128 Fløyrli, Norway
Phone: +47 902 65 133
4
Beaches at Jær
Connecting sand from Hellestø to Wiig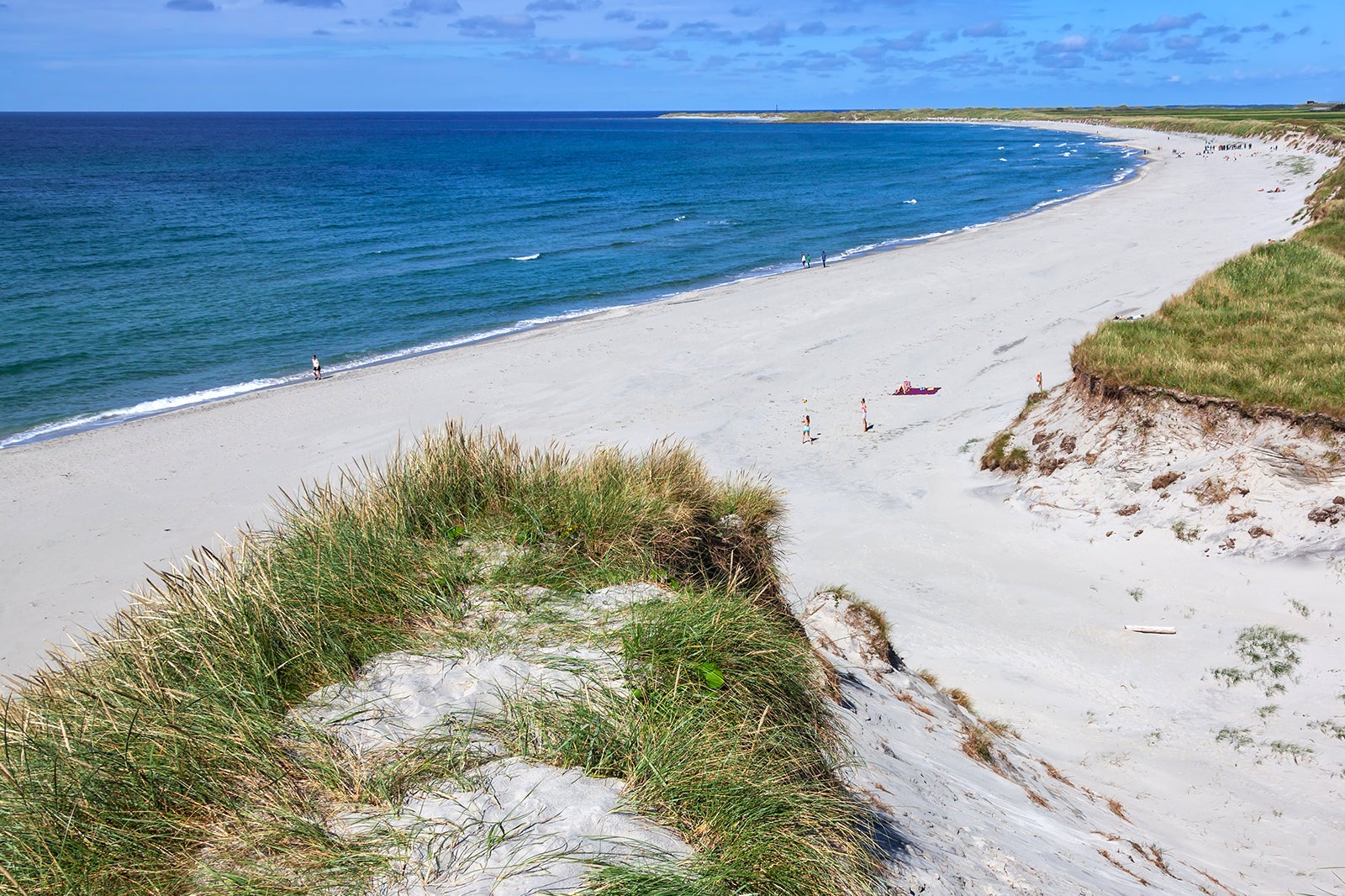 The beaches along the Jær coast are probably the closest you'll get to a South Sea atmosphere at northern latitudes. Well, maybe not, but that's just because many tropical paradises are actually located in the northern hemisphere.
Although the Caribbean and the Mediterranean are great and popular destinations, Rogalanders don't have board a plane to experience these things, they just need a car or a ticket for the bus. The beaches that stretch along the Jær coast south of Stavanger are long, bright and absolutely perfect for a day or more on the beach, whether you want to swim, surf or fish.
5
Obrestad lighthouse
A white-painted light facing the sea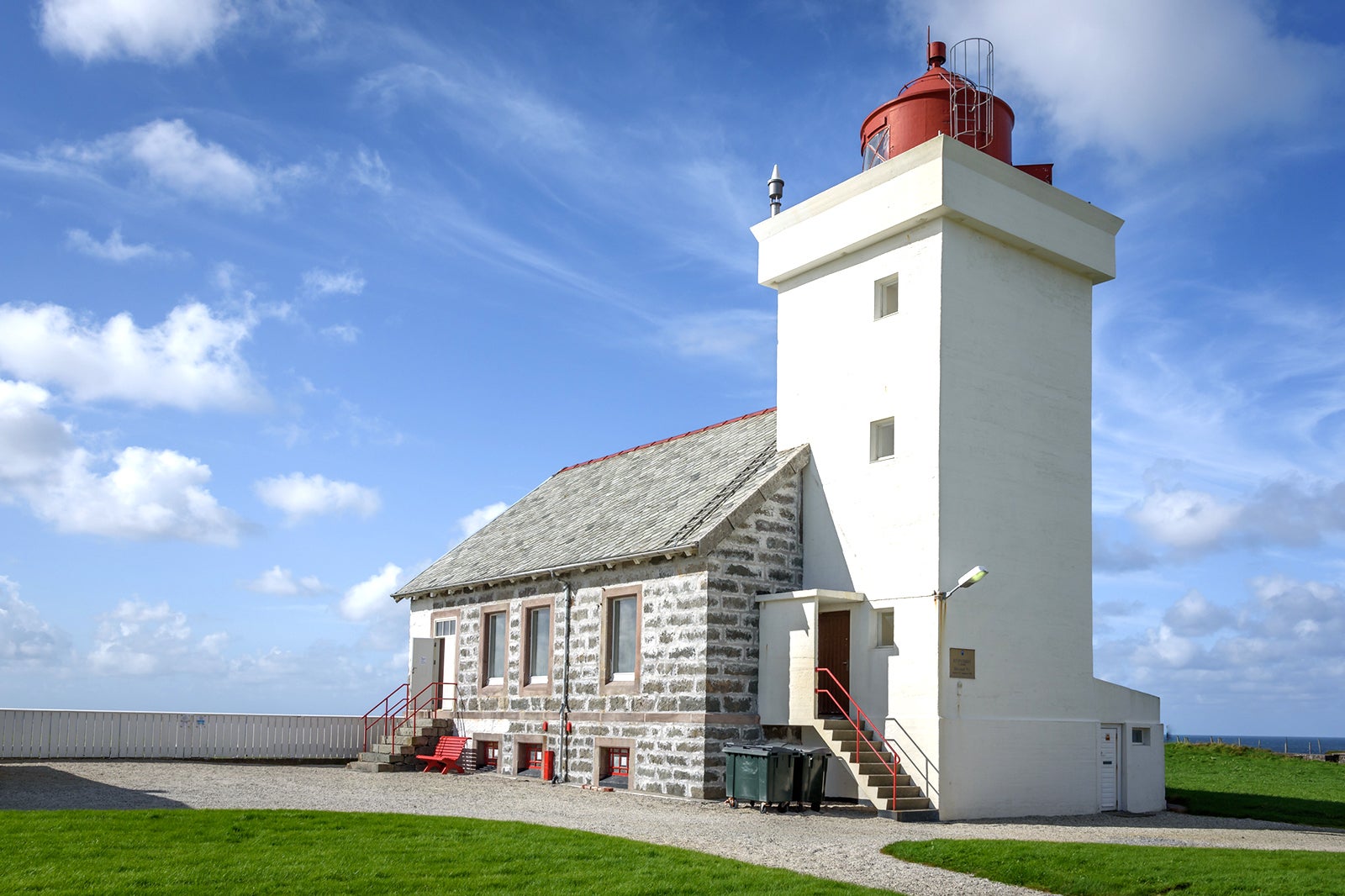 Since the beginning of the 1990s, when the operation of Obrestad lighthouse was automated, there has been an exciting museum here that provides a great insight into the lighthouse's function and history.
Since the lighthouse closed its manual operations, people have been able to book the three houses based here - where the lighthouse keeper and his family once lived. The prices are affordable, and the distance to Stavanger is not too far - although it pays to have access to a car - and the view is of course out of this world.
Location: Håvegen 282, 4365 Nærbø, Norway
Open: September-May: Tuesday-Friday: 11.00-15.00. Saturday-Sunday: 12.00-17.00. Monday" closed.↵June-August: Tuesday-Friday: 11.00-17.00. Saturday-Sunday: 12.00-17.00. Mondays: closed.
Phone: +47 51 79 16 60
6
Skomakarnibbå
Fun mountain formation with a wide appeal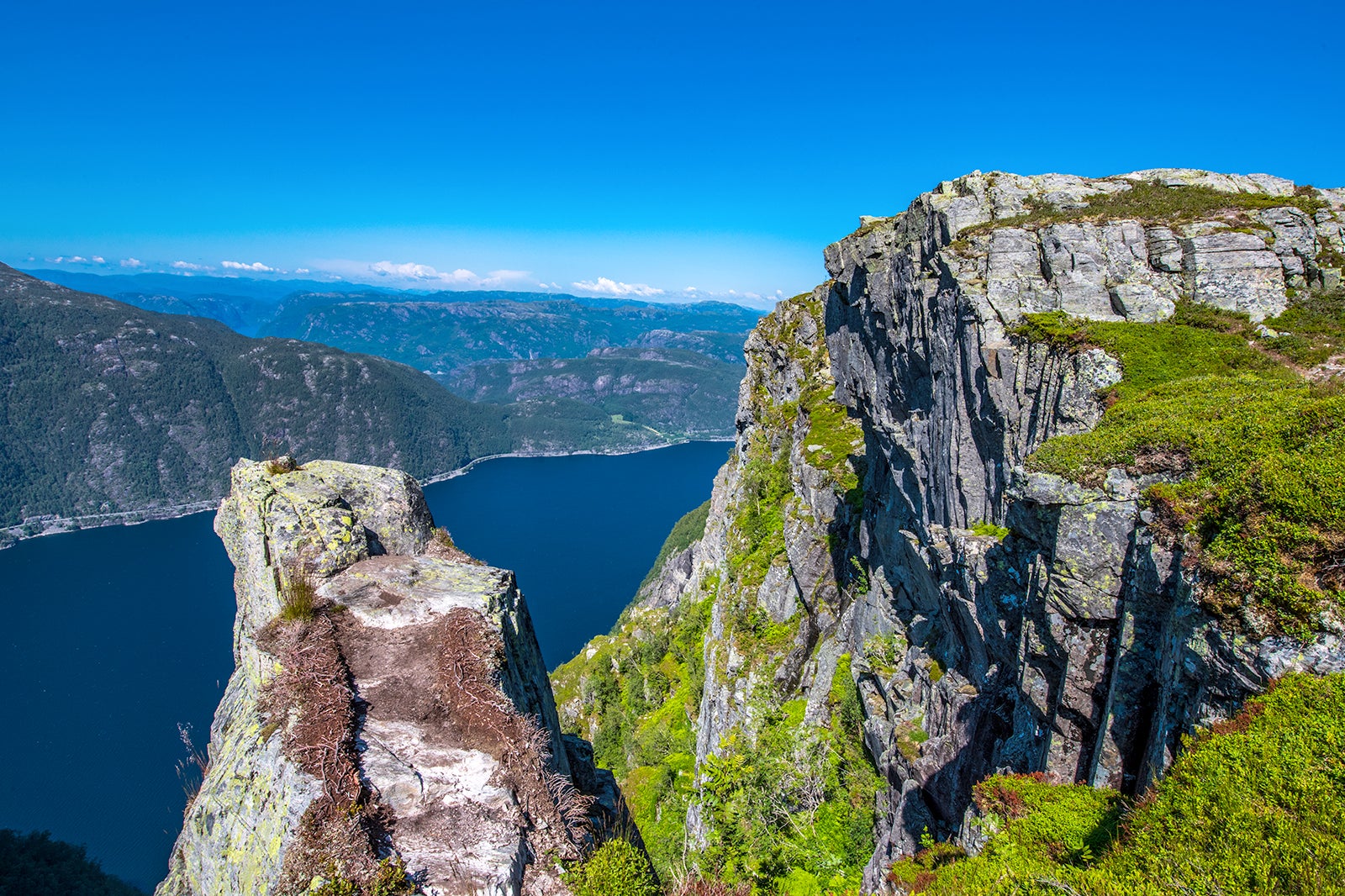 The journey to Hjelmeland, where Skomakarnibbå is located, is said to be a little over an hour, but this distinctive mountain formation and great hike is well worth the extra 20 minutes behind the wheel - not to mention the two hours of walking each way.
Skomakarnibbå towers 700 metres above Jøsenfjorden, and reportedly got its name because a shoemaker who was sentenced to death was given the opportunity to be pardoned if he managed to sticth a pair of shoes while sitting on the edge of the crazy precipice. Unfortunately for him, he lost his balance and fell. To this day, Nibbå is best seen from a distance.
Location: 4130 Hjelmeland, Norway
7
Solastranden
A popular beach spot with hotel and airport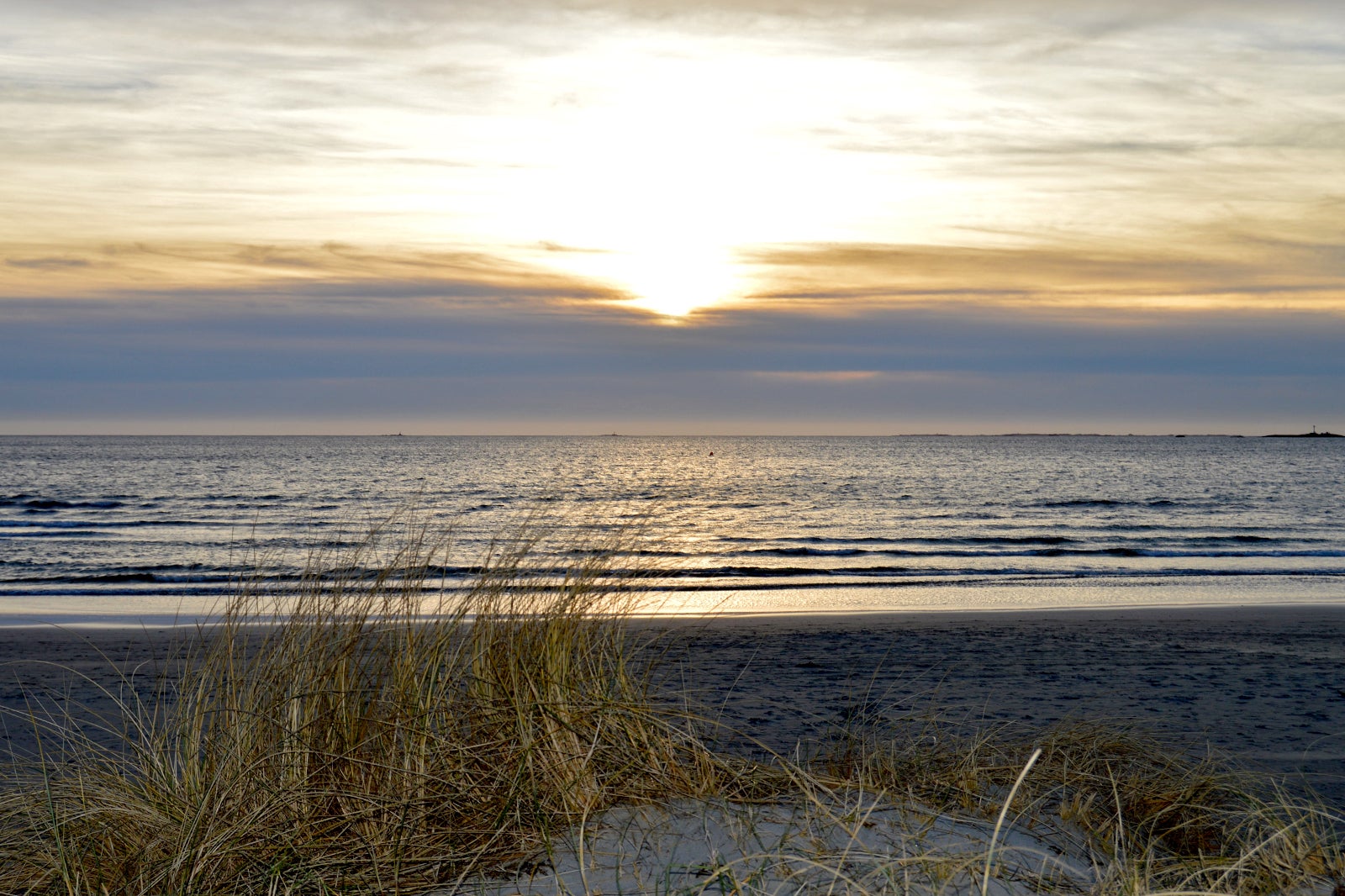 This is Solastranden, perhaps Norway's most exotic bathing beach, and confusingly similar to a popular bathing resort in the Caribbean. White sand, rolling waves, happy kids and wonderful sun. Only interrupted now and then by a huge roar of jet engines whizzing just above head height.
At St. Maarten in the Netherlands Antilles, the planes fly just above the guests, but the journey here from Norway takes much longer. By car or public transport from Stavanger city centre you can be on the beach within 20 minutes!
Location: Axel Lunds veg 23, 4050 Sola, Norway
8
Heglane and Eime
An exciting nature spot in the North Sea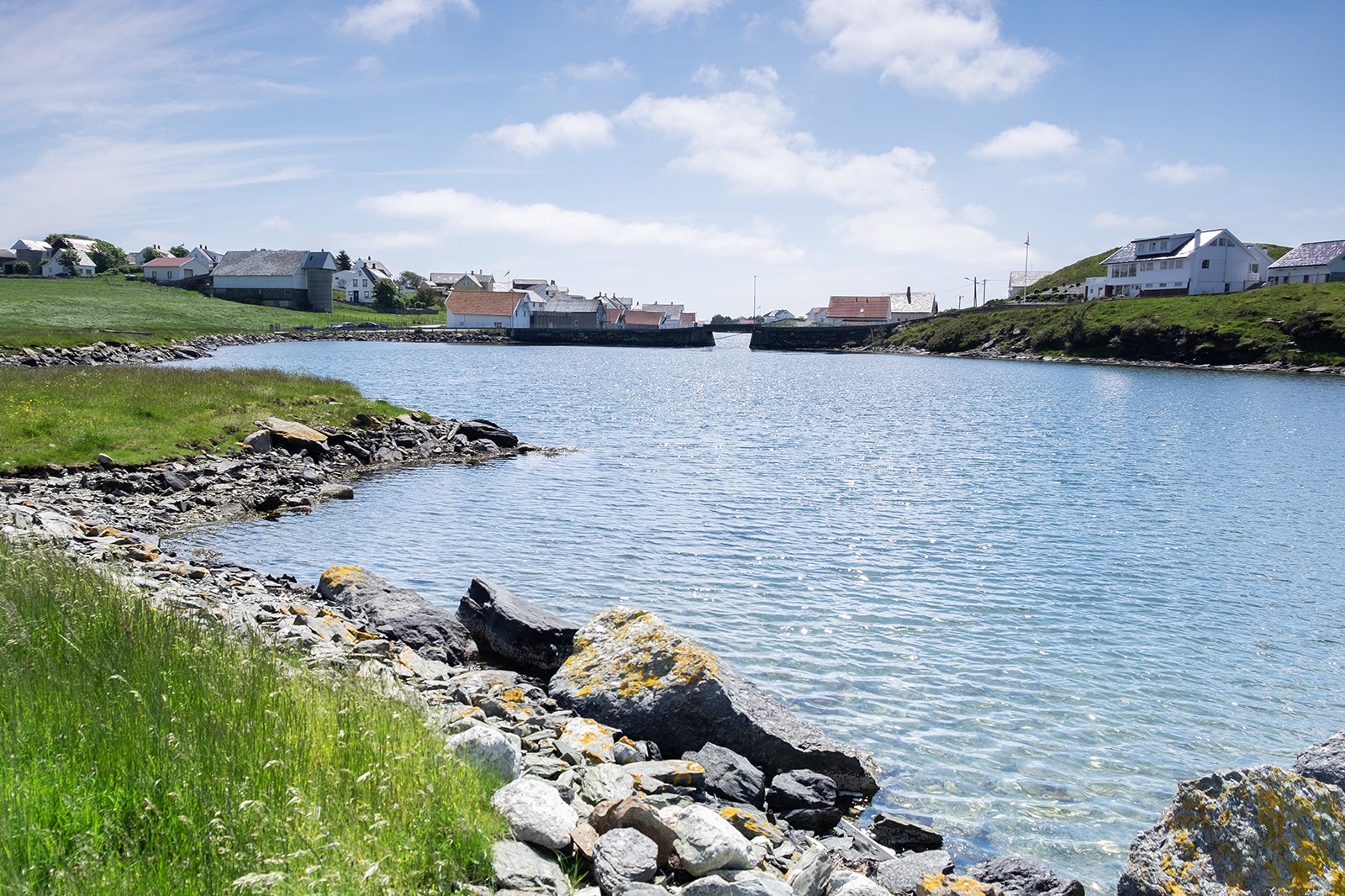 Families
Photo
Adventure
Unusual
With around 500 inhabitants, Kvitsøy municipality is a small and intimate island community, which manages a magnificent coastal and natural heritage. On the road out to Kvitsøy itself, the ferry passes Heglane to the southwest and Eime to the northeast.
Both areas are protected natural landscapes that harbour a tremendous amount of life in both the air and the sea. Ornithologists and marine biologists from all over the country spend weeks here at a time, documenting both known and lesser-known species. For ordinary spectators, it is perhaps the rich life of marine mammals that is most exciting: seals and dolphins abound.
Location: 4180 Kvitsøy, Norway
9
Fortidslandsbyen Landa Park
A reconstructed settlement from thousands of years agp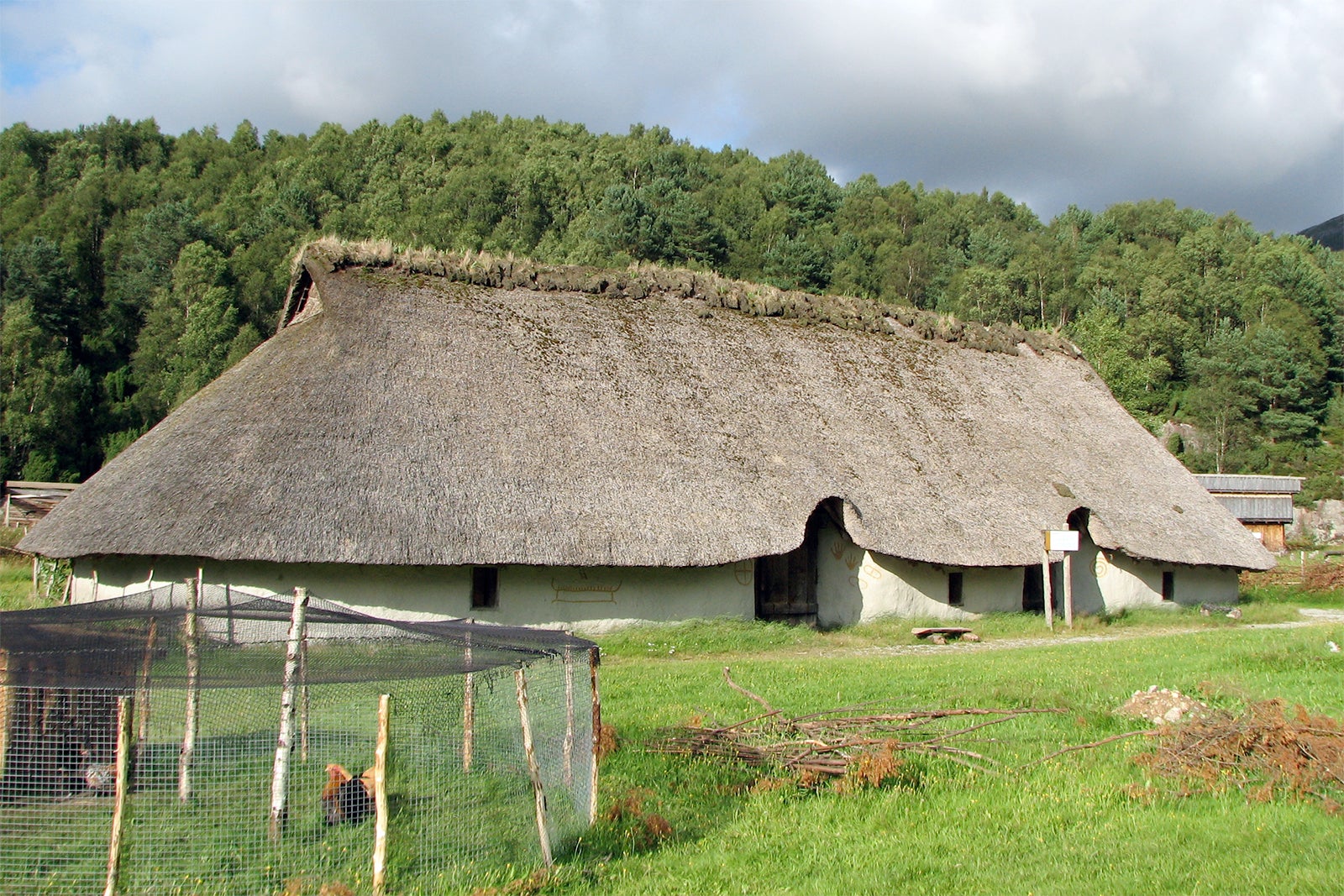 With the Ryfylke tunnel as a convenient drive over to Tau, and less than half an hour by car past Jørpeland and Gitland, you quickly get from the city to Landa Park, one of the most historically exciting sights in the region. In Landa, several buildings from the past have been rebuilt, so that you can get an idea of what it was like to live here between approx. 1500 BC and 600 AD.
If you're particularly interested in history, it is possible to stay overnight here, so you can see the buildings in the moonlight - a truly enchanting experience.
Location: Haukalivegen 24, 4110 Forsand, Norway
Phone: +47 954 28 451
photo by Mercy (CC BY-SA 3.0) modified
10
Hå Gamle Prestegard
Nærbø's prettiest gallery and museum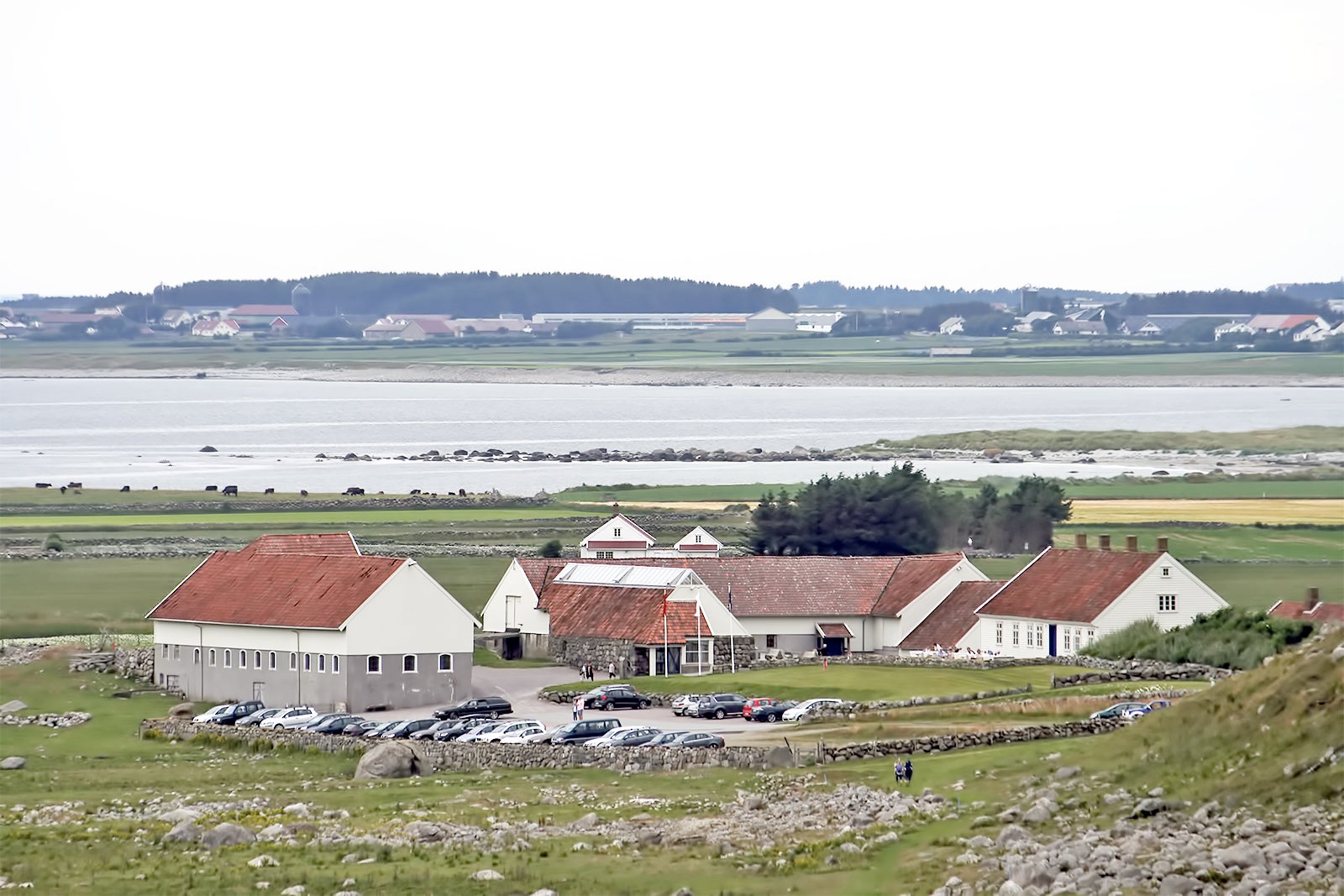 The first rectory was built around Hå in 1630, and until the early 20th century, this was the home of the local vicar. This long and continuous operation has meant that the farm is well developed with exciting buildings and beautiful natural surroundings.
After the rectory was opened to the public in the early 80's, it has been a cultural centre by the sea, with concerts, exhibitions and many other exciting events. And you can also experience one of Rogaland's best cafés with its quiet ambiance - which is also available to hire for weddings, confirmations and other festivities.
Location: Håvegen 347, 4365 Nærbø, Norway
Open: Monday: closed. Tuesday-Friday: 11.00-15.00. Saturday-Sunday: 12.00-17.00.
Phone: +47 51 79 16 60
Back to top