11 Best Things to Do in Helsinki
What is Helsinki Most Famous For?
Helsinki delights travellers with its sea-facing landscape, diverse architecture, world-famous design, and Nordic cuisine. Finland's capital is compact enough to explore on foot, and many reputable hotels are in the centre of the action. Among its many sights are unique churches, a UNESCO-listed fortress, and traditional marketplaces dating back to the 19th century.
Helsinki's nightlife scene attracts alternative music fans with numerous concert halls and live bars hosting heavy metal gigs almost every evening. Each year, the city hosts one of Europe's largest music festivals, featuring renowned metal bands from all over the world. Make the most out of your holiday by checking out for our guide of things to do in Helsinki.
What are the best things to do in Helsinki?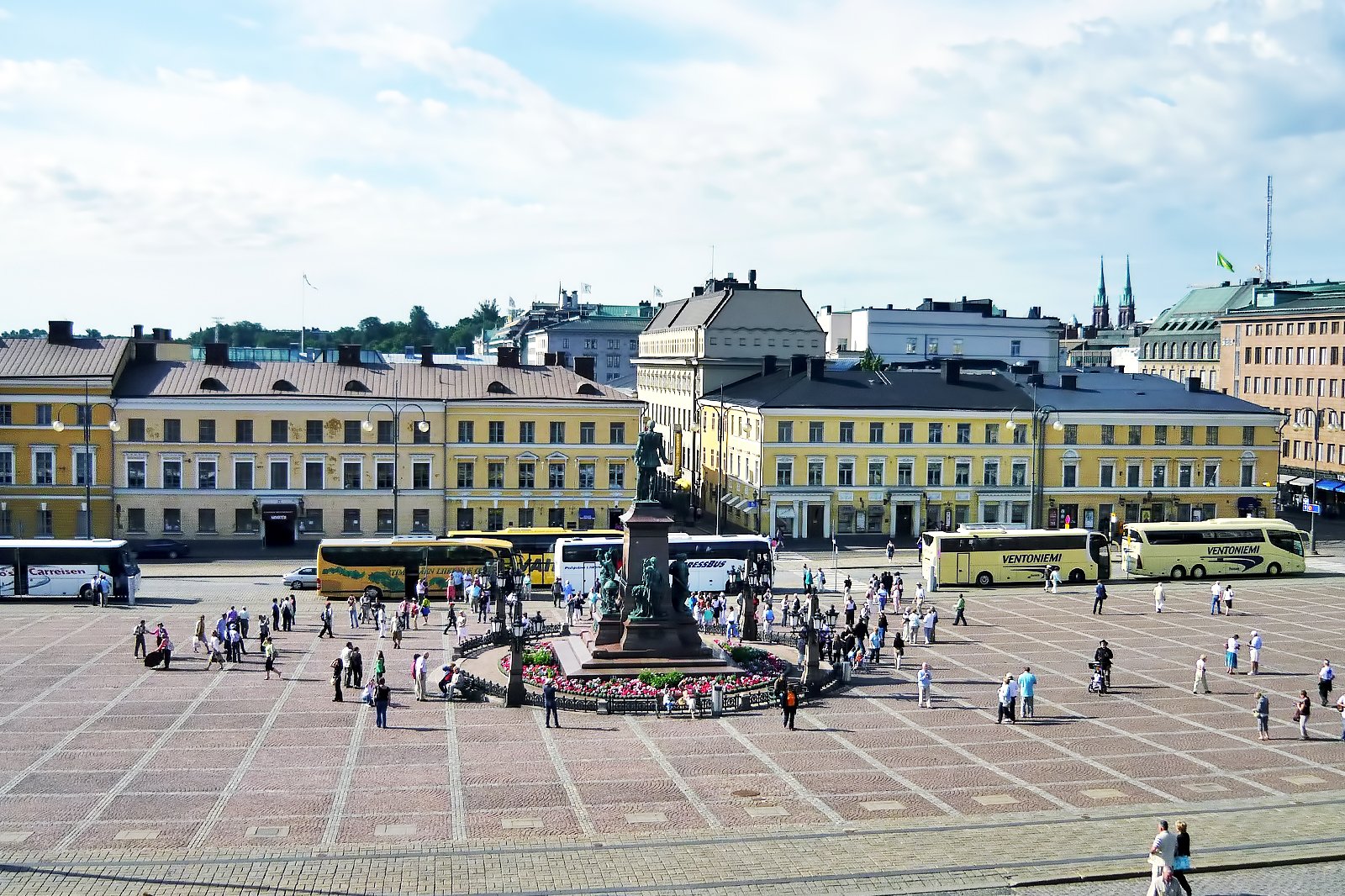 Start the day at Senate Square
Visit historical buildings by German architect Carl Ludvig Engel
Start your city break at Senate Square, where you get to visit grand cathedrals and 19th-century neoclassical buildings designed by Carl Ludvig Engel. Photographers often gather outside Helsinki Central Railway Station, a granite transport hub flanked by monumental statues. Stroll through the upmarket Eira district to enjoy views of pastel-coloured Art Nouveau and Art Deco buildings.
Location: Senaatintori, 00170 Helsinki, Finland
photo by Илья Яковлев (CC BY-SA 3.0) modified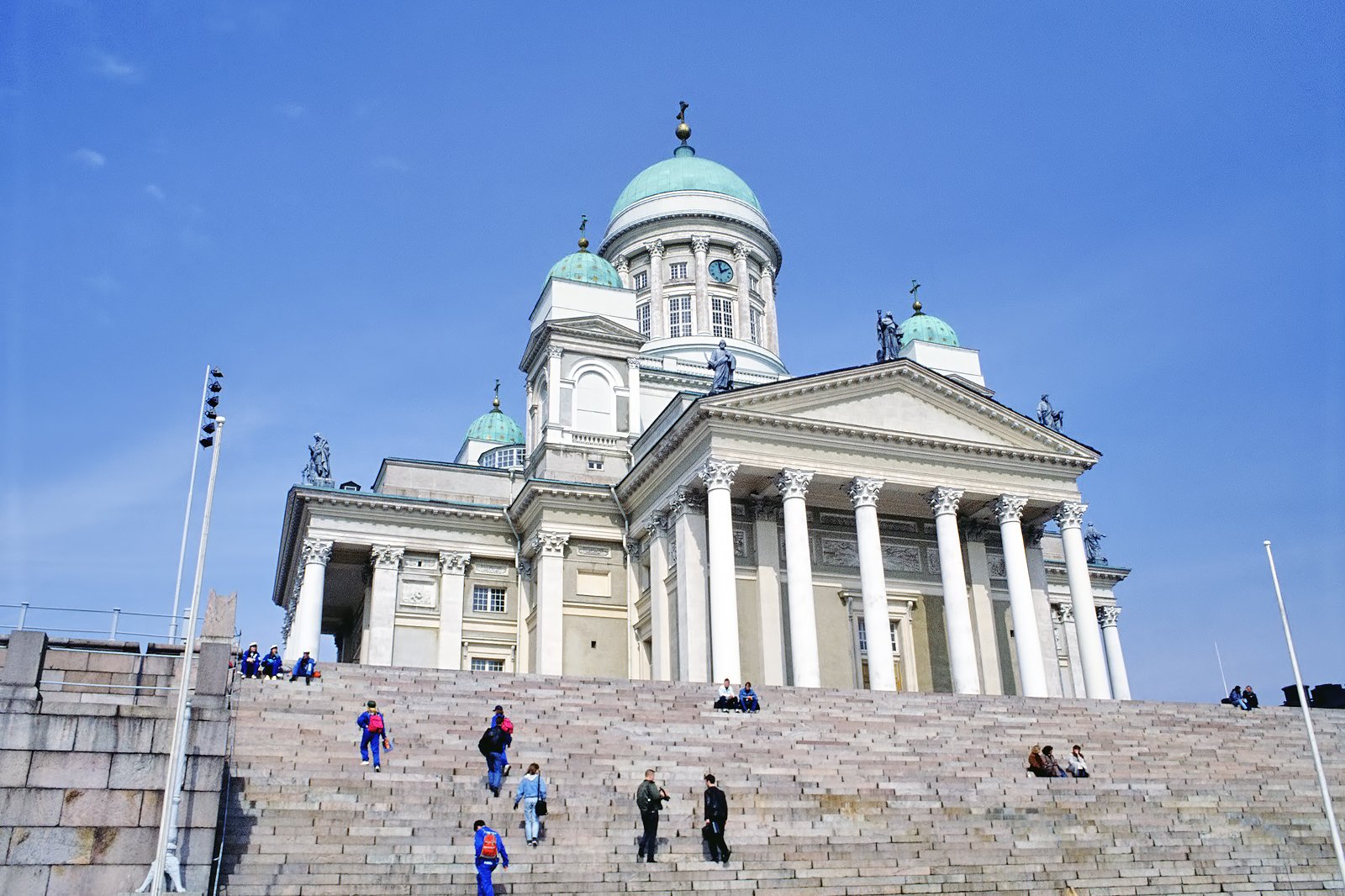 Must-See: Helsinki Cathedral
Look for the 12 apostles on the cathedral's rooftop
Helsinki Cathedral dates back to the mid-19th century and has remained one of the city's most impressive landmarks since its construction. Located on the northern end of Senate Square, this Lutheran cathedral features an all-white, neoclassical façade, with 5 green domes. You can also see the statues of the 12 apostles decorating the roof. Inside, the worship hall hosts services on weekends and prayers on weekdays. During the summer, check out free art exhibitions at Café Krypta, located within the cathedral crypt.
Location: Unioninkatu 29, 00170 Helsinki, Finland
Open: Daily from 10am to 10pm (hours may vary)
Phone: +358 9 2340 6120
Relax at a sauna
Strip down and whack yourself with birch twigs
Helsinki has a thriving sauna culture, with locals believing that it offers health benefits such as curing insomnia and providing stress relief. As public saunas such as Kotiharjun Sauna are gender-segregated, getting naked shouldn't be a concern for most people, but towels are allowed if you're uncomfortable. A common practice at saunas involves gently whipping the skin using vihta (a leafy silver birch), which helps improve blood circulation within the body.
photo by Roopeank (CC BY-SA 4.0) modified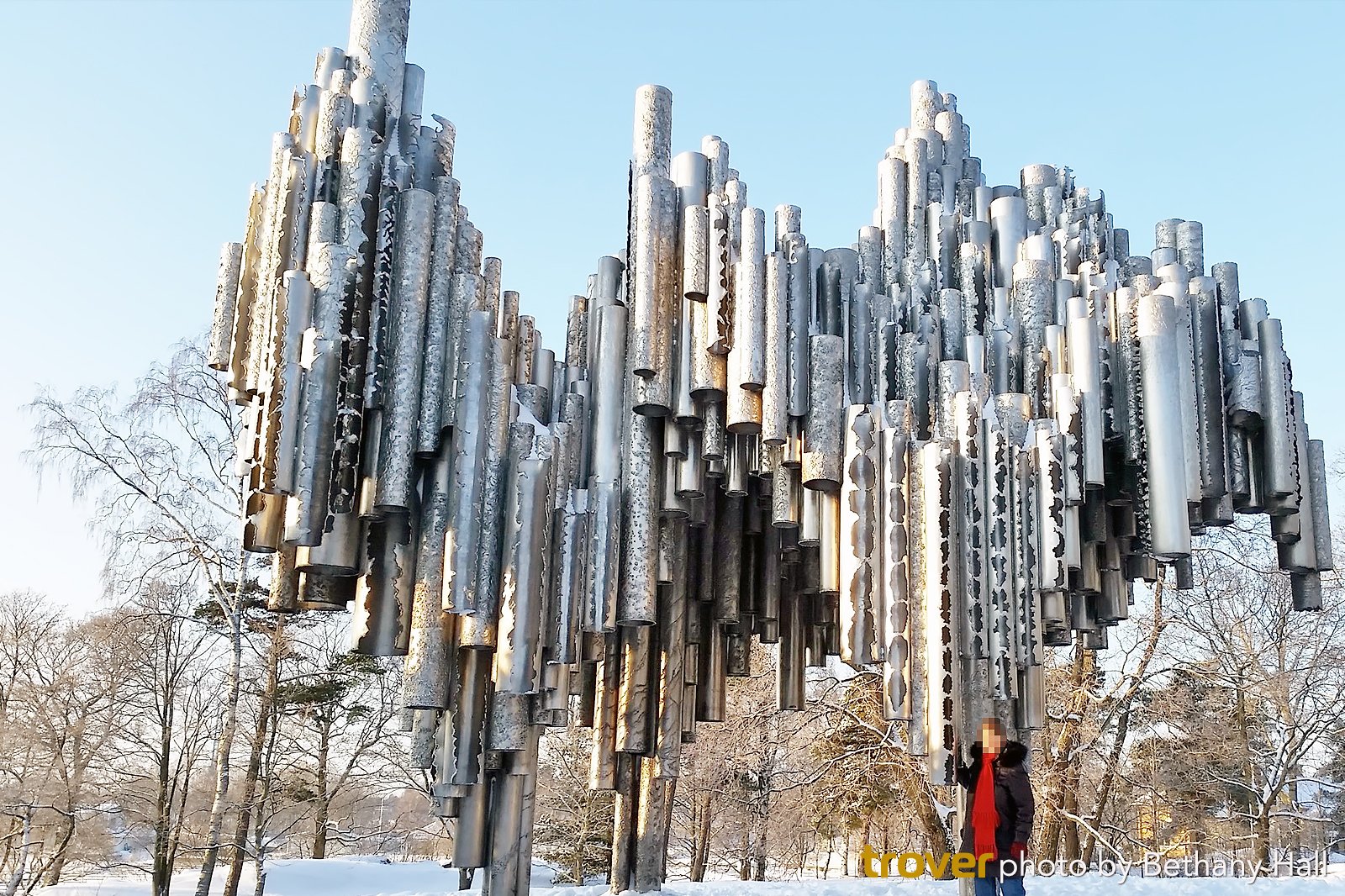 Admire the memorable art in Sibelius Park
See the steel monument to Finnish composer Jean Sibelius
Sibelius Park, located within Töölö, is a relatively small city park overlooking the Baltic Sea. Named after renowned composer Jean Sibelius, its centrepiece is an abstract monument designed by Eila Hiltunen in 1967. The sculpture is known as Passio Musicae, which has over 600 steel pipes wielded together to form a massive organ. You get to see a bust of Sibelius next to this towering art installation.
Location: Mechelininkatu, 00250 Helsinki, Finland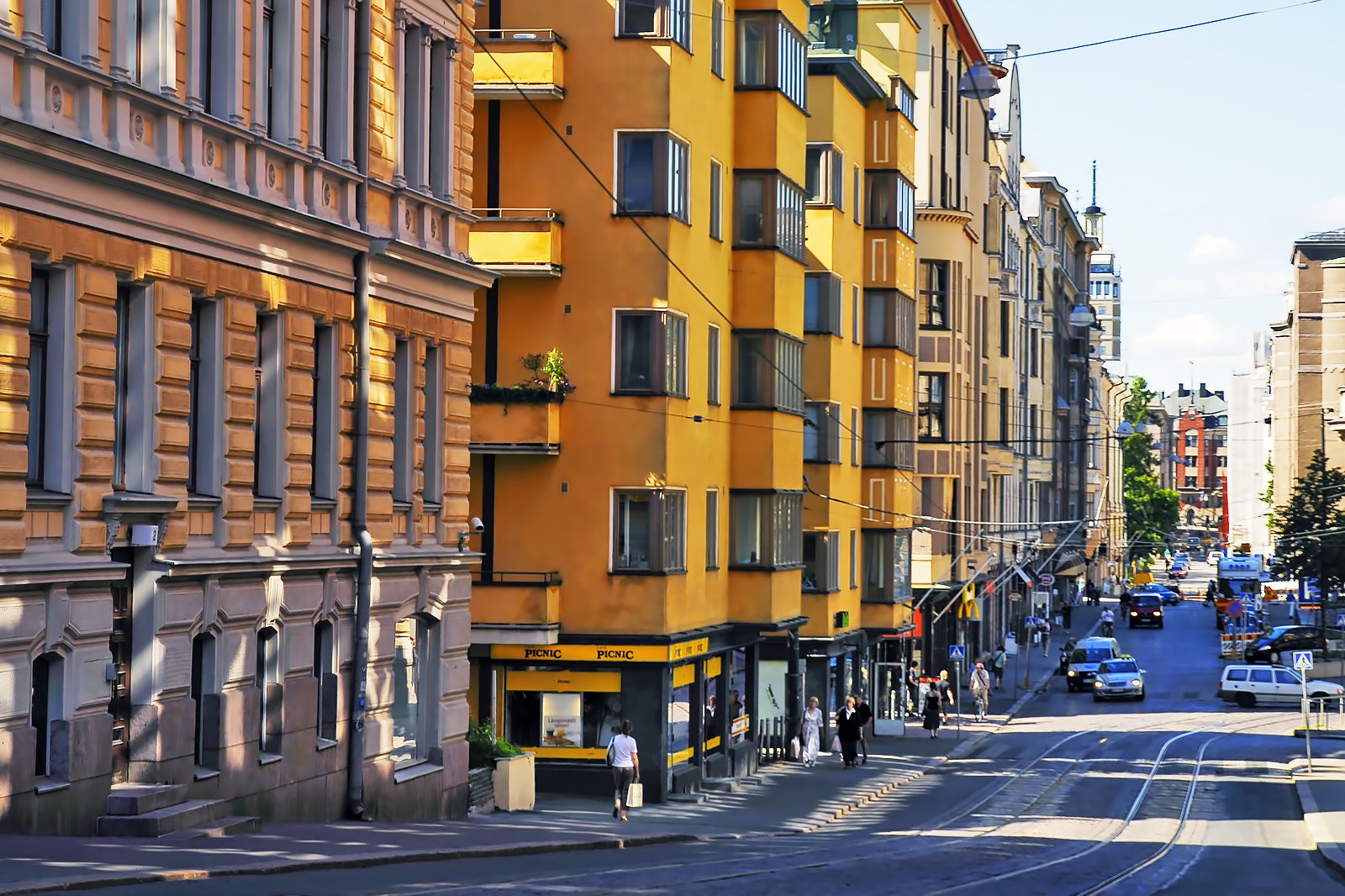 Shop in Helsinki's Design District
Check out over 200 stores selling Finnish clothes, jewellery, and antiquities
Helsinki's Design District spans more than 200 buildings, from fashion boutiques, furniture shops, and jewellery workshops to designer studios, museums and art galleries. Shoppers get to enjoy a day of perusing Finnish brands such as Marimekko, Lumi Accessories, and Vietto, while art and design lovers frequent the Design Museum and the Museum of Finnish Architecture. You can reach the district on the Helsinki tram by getting off at Johanneskyrkan.
Location: Design District, 00101 Helsinki, Finland
photo by Mstyslav Chernov (CC BY-SA 3.0) modified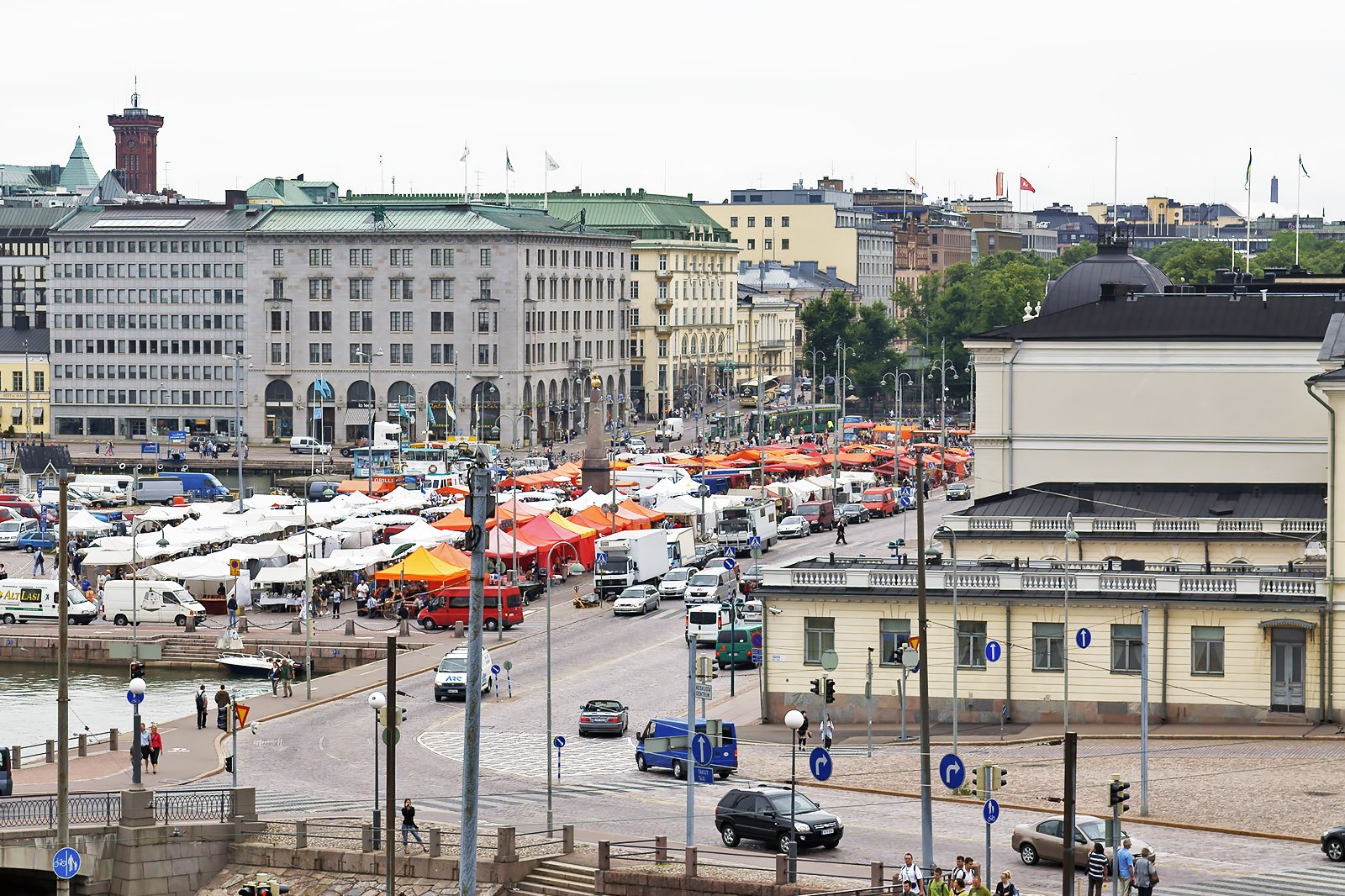 Snack at Kauppatori (Market Square)
Enjoy traditional Finnish bites at the Kauppahalli market hall
Kauppatori (Market Square) is known for its food-centric marketplace, which occupies a 19th-century building overlooking the South Harbour of Helsinki. Here, you get to visit food stalls for fried fish, meat pies, and coffee. One of the market's oldest bread shops is Hongiston leipämyymälä, which has been serving a variety of cakes, tarts, pies, and buns since 1903. Locals often visit Market Square in the morning to shop for fresh produce, seafood, jams, cheese, and cured meats.
Location: Eteläranta, 00170 Helsinki, Finland
photo by kallerna (CC BY-SA 3.0) modified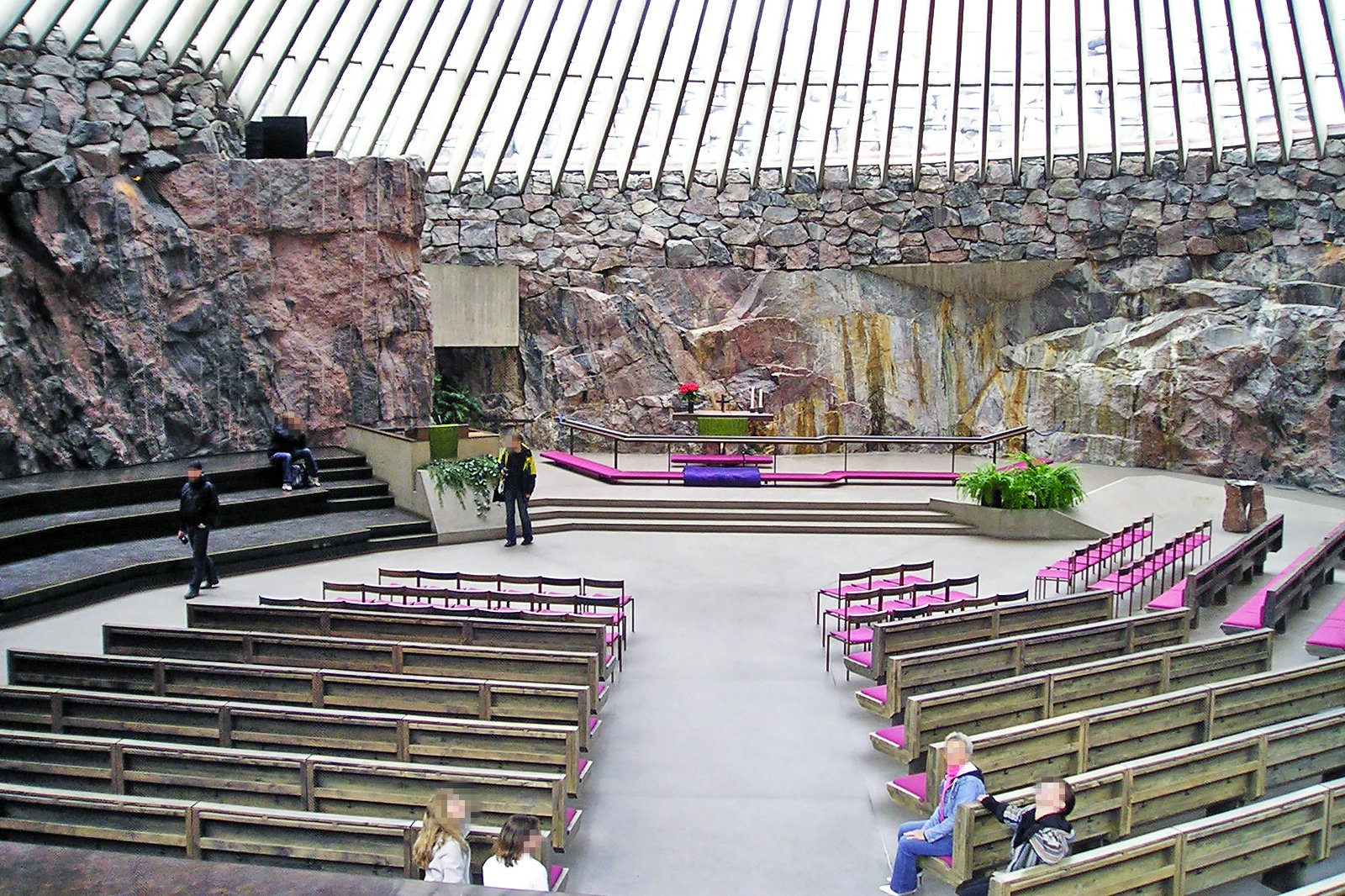 Must-See: Temppeliaukio
Visit just before closing time to enjoy a peaceful atmosphere
Temppeliaukio stands out from most churches in Europe as it's partially underground, having been quarried out of a natural bedrock. Located 700 metres southwest of the National Museum of Finland, the Rock Church features a central copper dome with a circular skylight and an altarpiece that's carved out of rock dating back to the Ice Age. Entrance to Temppeliaukio costs around €3, but the Sunday morning services are free to attend.
Location: Lutherinkatu 3, 00100 Helsinki, Finland
Open: Monday – Friday from 9.30am to 8pm, Sunday from 12pm to 5pm (hours vary by season)
Phone: +358 9 2340 6320
photo by Badener (CC BY-SA 3.0) modified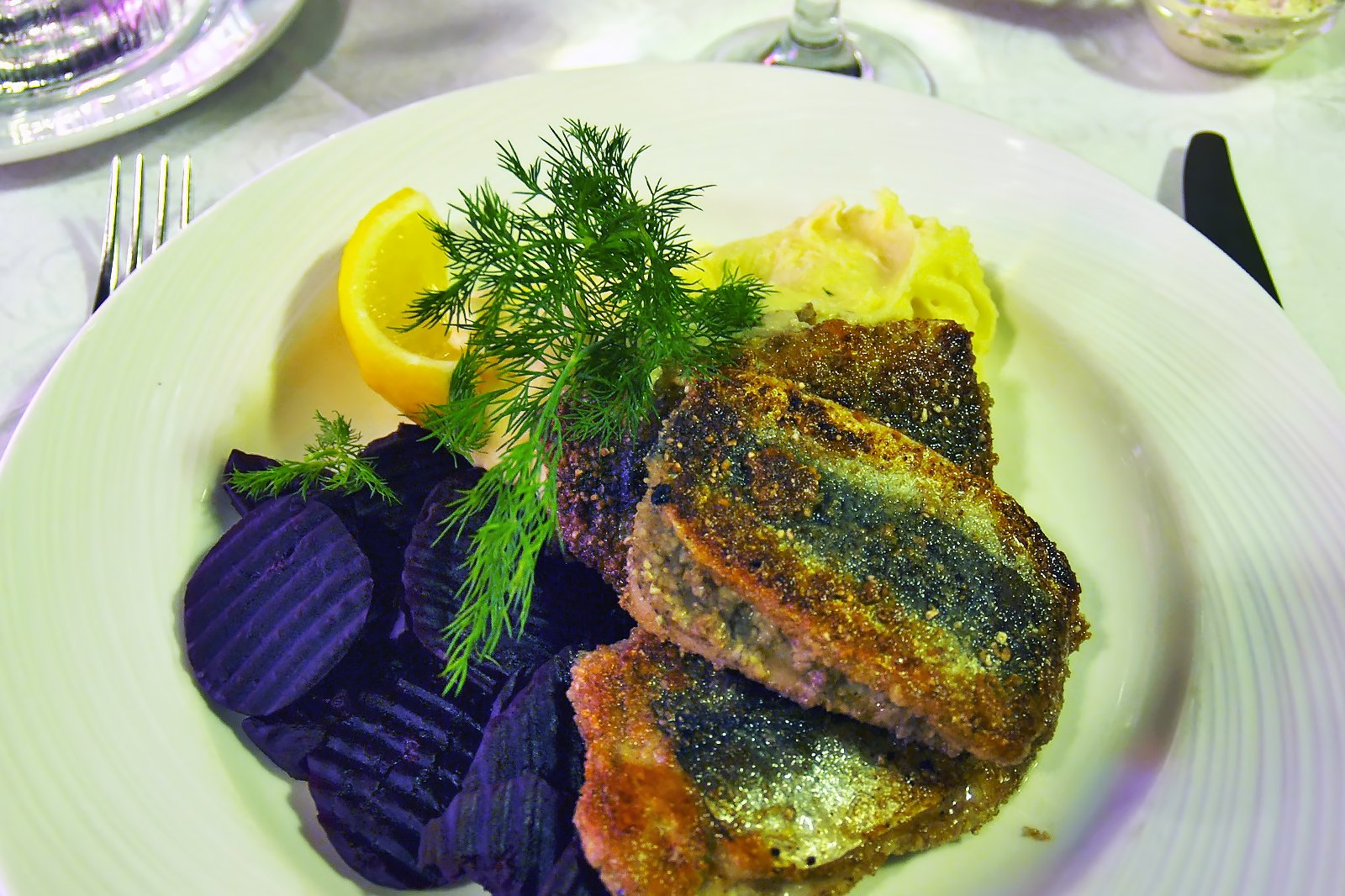 The Baltic herring is a staple ingredient in many traditional Finnish dishes, alongside reindeer, salmon, and rye bread. Due to its close proximity to the Baltic Sea, Helsinki is known for hosting the Baltic Herring Fair, which has taken place in October every year since 1743. Marinated herring can be found at food markets across the city, and is often enjoyed as a snack. For a more filling meal, order silli e mäti, which consists of new potatoes served with herring and fresh dill.
photo by JIP (CC BY-SA 3.0) modified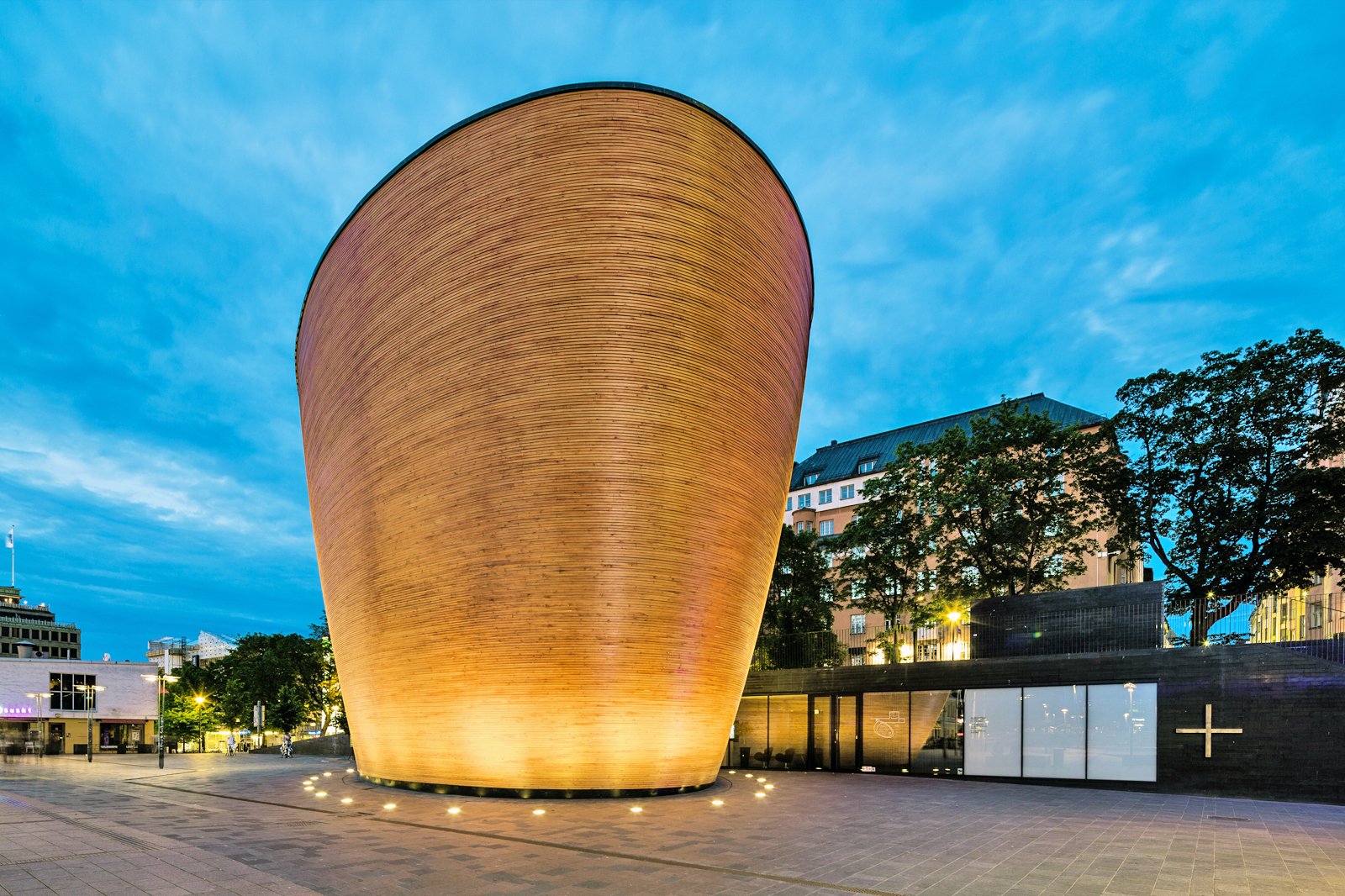 Get some peace and quiet at the Kamppi Chapel of Silence
Escape the crowd at this city sanctuary
Kamppi Chapel of Silence is a unique wooden building where you get to enjoy some quiet time away from the bustling cityscape. Located nearby Esplanadi Park and Kamppi Shopping Centre, this chapel features thick wooden walls to block out any outside noise, making it a popular spot for meditation and prayer meetings. Entrance is free of charge, but note that cameras aren't allowed inside the Kamppi Chapel of Silence.
Location: Simonkatu 7, 00100 Helsinki, Finland
Open: Monday – Friday from 8am to 8pm, Saturday – Sunday from 10am to 6pm
Phone: +358 9 23402018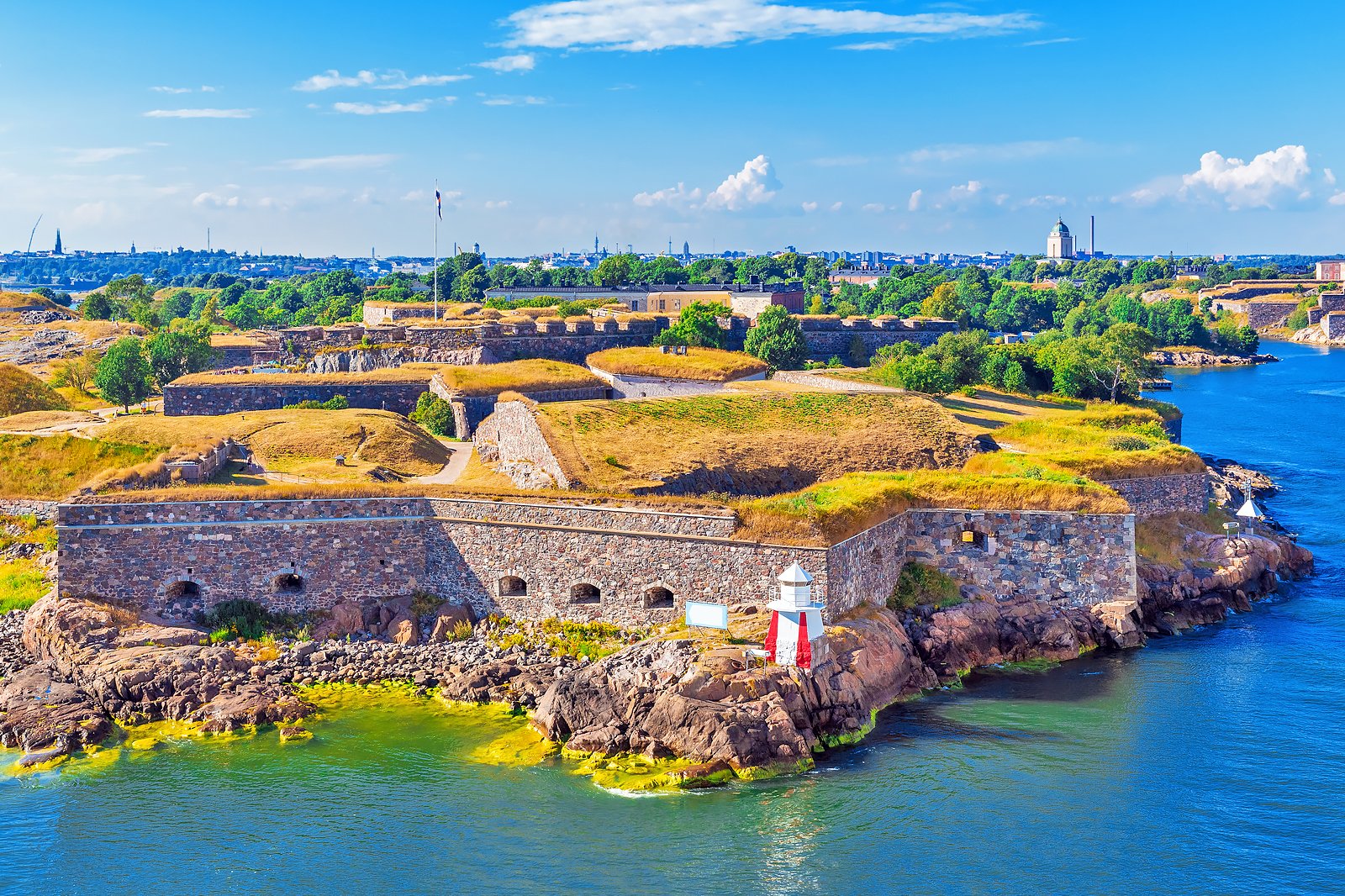 Ride a ferry to Suomenlinna Fortress
Explore the UNESCO-listed monument on a guided walking tour
Suomenlinna is an islet that's accessible by a 15-minute ferry ride from Helsinki's Kauppatori (Market Square). It's where you get to visit a mid-18th-century fortress of the same name, as well as learn about Finland's military history at several museums. You get to explore the dry dock, jetty barracks, and courtyards on your own, or pay €11 (€4 for children) for an hour-long guided tour. A must-visit is the Suomenlinna Museum, which displays interesting exhibits on the history and preservation of the fortress, while families may enjoy the extensive collection of antique dolls and teddy bears within the Toy Museum, though this only opens during summer.
Location: Suomenlinna, 0190 Helsinki, Finland
End the day at a heavy metal bar
Go for a bar crawl and headbang to live metal bands
Helsinki is known for its heavy metal scene, with dozens of bars hosting gigs just about every night of the week. The city's Tuska Open Air Festival, which typically takes place in June or July, has been attracting hardcore metal fans from all over the world since 1998. If you're not in town during this annual event, make your way to the Kallio district of Helsinki for a night of downing cheap beers, and of course, moshing to heavy metal.
photo by Fileri (CC BY-SA 3.0) modified