10 Best Things to Do for Couples in Malmo
Malmo's Most Romantic Places
Malmo boasts picturesque squares with centuries-old architecture, transporting you back to Sweden's medieval times. The cobblestoned streets of the historical district are lined with charming cafés and open-air bars, where you can enjoy each other's company.
If you fancy a break from the city, there are dozens of elegant castles that are within a short drive from Malmo Old Town. Surrounded by beautiful gardens, most of these Renaissance structures offer accommodation and fine-dining venues, attracting those looking to experience the life of Scandinavian royalty. Plan a romantic holiday by checking out our guide of the best things to do for couples in Malmo.
1
Explore Gamla Staden
Stroll along the cobblestoned streets of Malmo Old Town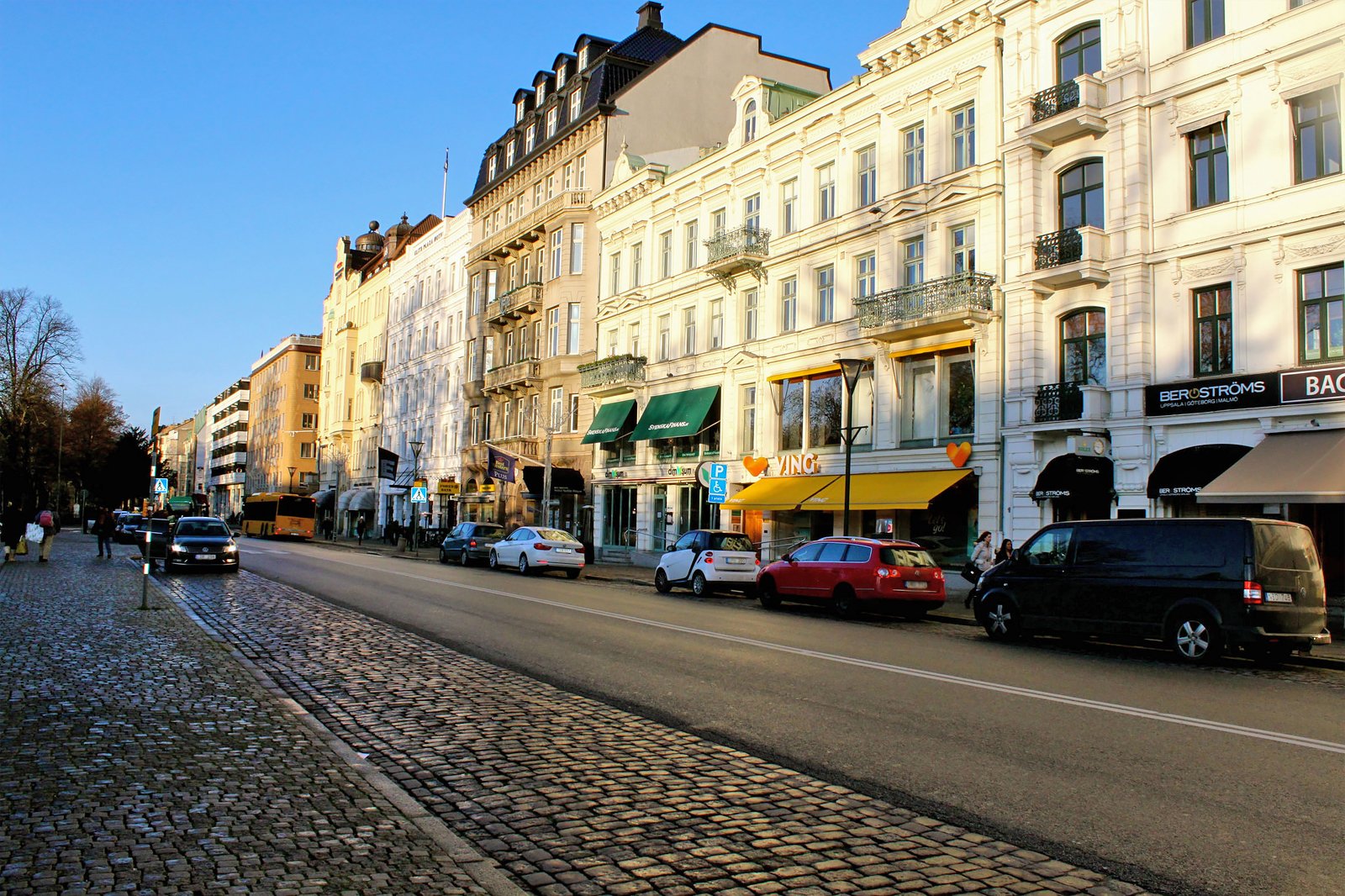 Gamla Staden is the historical district of Malmo, with 2 squares (Stortorget and Gustav Adolf Torg) surrounded by beautiful old buildings built between the late-13th and 19th centuries. A stroll along its cobbled streets between half-timbered houses evokes a sense of being transported back in time. Shoppers can find department stores, boutiques, and shopping malls lining Södergatan Street. In the evening, Lilla Torg Square has a buzzing nightlife scene, with dozens of bars and restaurants with outdoor seating areas.
Location: Gamla Staden, Malmo, Sweden
photo by Maria Eklind (CC BY-SA 2.0) modified
2
Slottsträdgården
Enjoy a picnic with views of Malmo Castle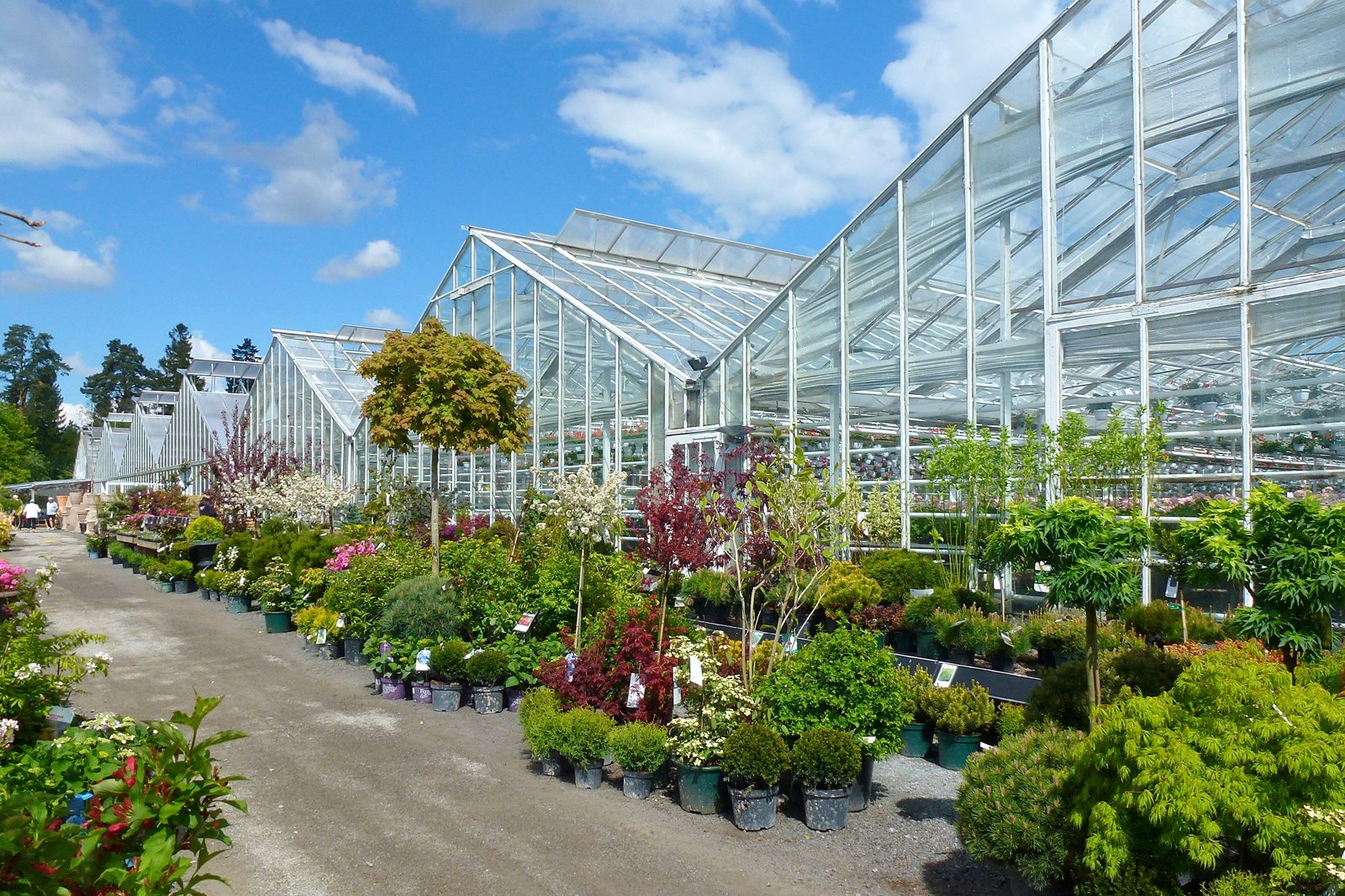 Couples
Families
Photo
Budget
Slottsträdgården is a large botanical park that cultivates around 500 unique plant species. Spanning 210,000 sq m of lush gardens, the meadow features park benches overlooking the historic Malmo Castle. The kitchen garden and orchard cultivate local vegetables and fruits such as plums and pears, which you can purchase at the onsite nursery when they're in season. Slottsträdgården's pictureque setting makes it a popular spot for picnics and fika (coffee break).
Location: Malmöhusvägen 8, 211 18 Malmo, Sweden
photo by Holger.Ellgaard (CC BY-SA 4.0) modified
3
Ribersborgs Beach
Relax in a traditional bathhouse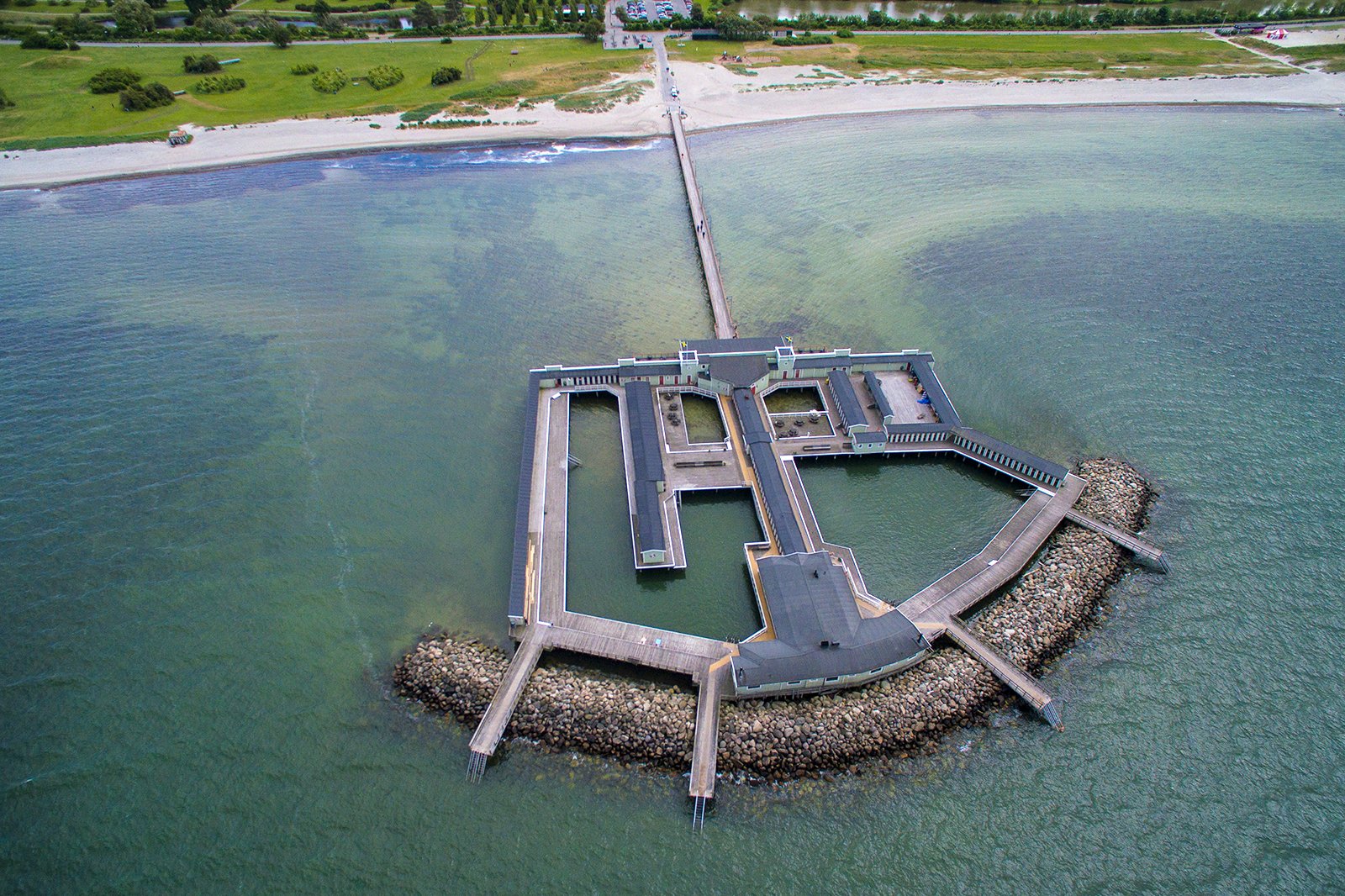 Couples
Families
Budget
Single
Group
Ribersborgsstranden is a 1.5-km-long stretch of sandy beach nearby Malmo Castle. It's where many locals enjoy sunbathing, swimming, and playing beach games during the summer. The grassy expanse behind the beach features playgrounds and ponds, as well as a mini-golf course and football field. Ribersborgsstranden also has a wooden bathhouse at the end of a pier, which features 5 traditional saunas and outdoor pools with views of the ocean.
4
Moderna Museet Malmo
Take a photo of the museum's steel façade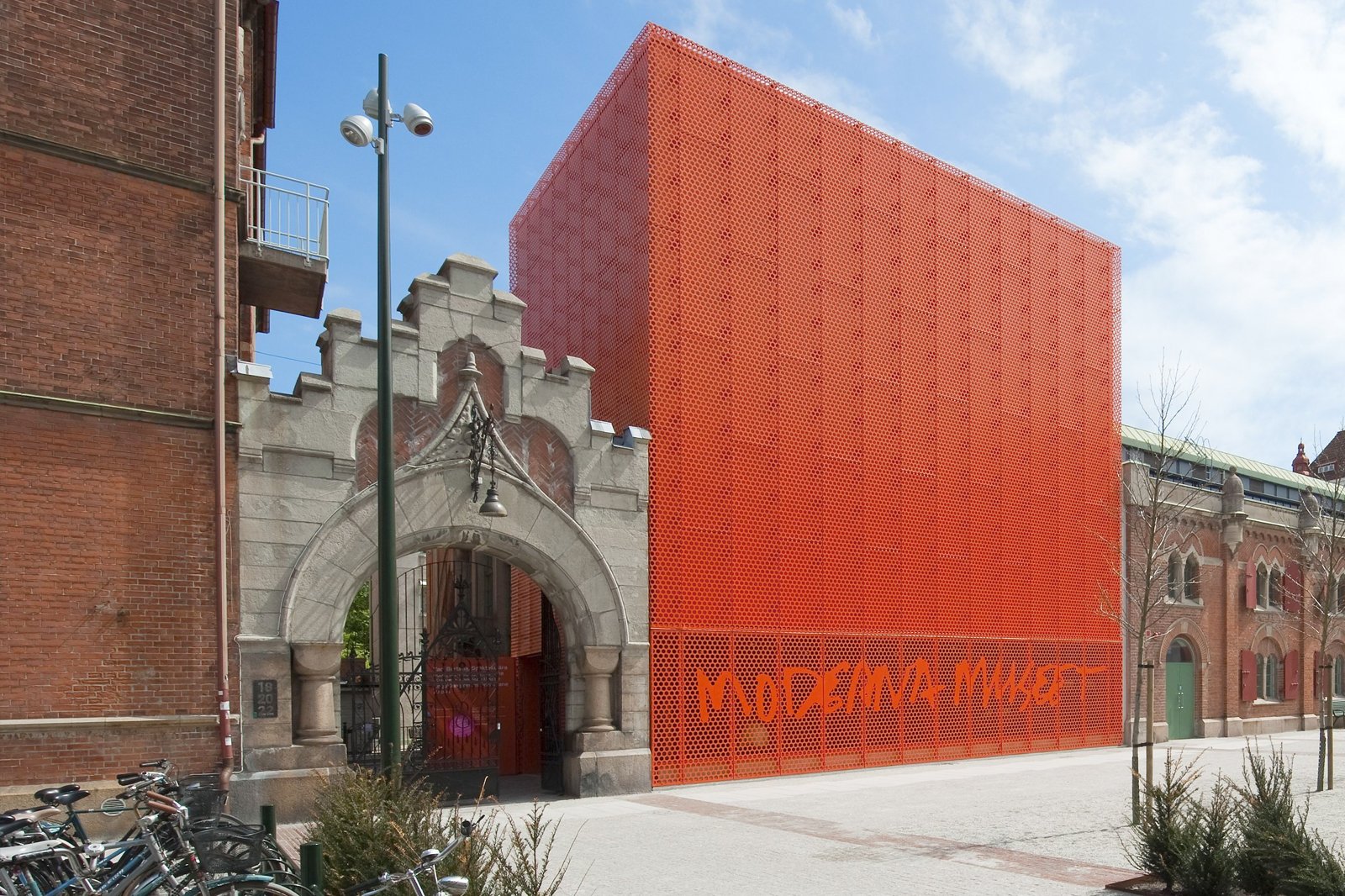 Moderna Museet Malmo occupies a 20th-century brick building with a striking steel façade painted in red. Its 800 sq m space displays travelling exhibitions of contemporary artwork from all over the world. The museum's permanent collection of 20th-century masterpieces features prominent names such as Picasso and Dali, and is free to visit and view.
Location: Ola Billgrens plats 2-4, 211 29 Malmö, Sweden
Open: Tuesday–Friday from 11 am to 6 pm, Saturday–Sunday from 11 am to 5 pm (closed on Mondays)
Phone: +46 (0)40-685 79 37
photo by Åsa Lundén (CC BY-SA 3.0) modified
5
Kungsparken
Cycle around the Stora Dammen Lake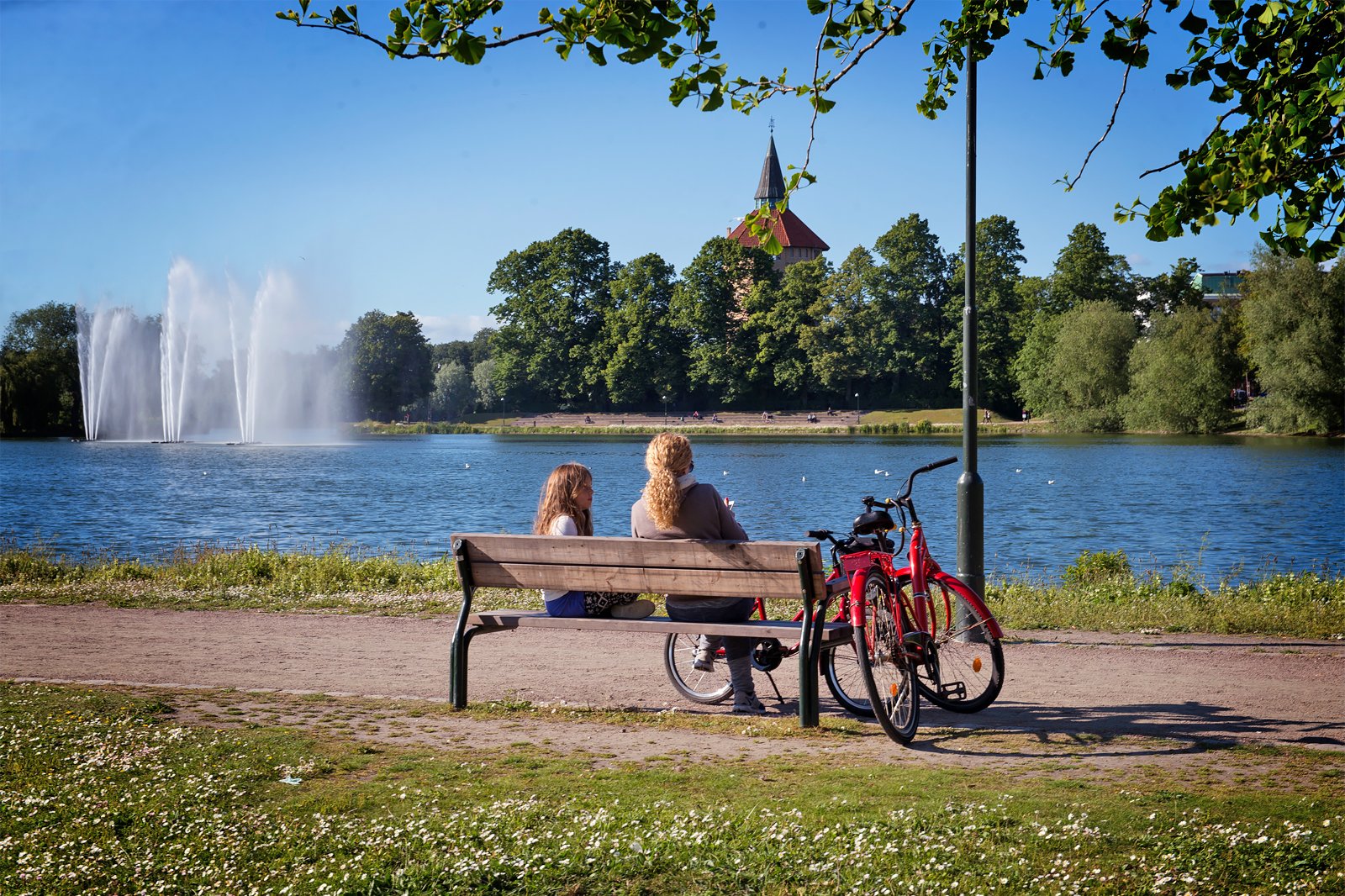 Couples
Families
History
Photo
Budget
Kungsparken is an English-style garden dating back to 1869. It's known for its collection of unique tree and plant species, including a 29-metre-tall Turkish oak tree and a sweet chestnut tree from China. Paved trails surround a beautiful lake called Stora Dammen, making it a popular spot among joggers and cyclists. Kungsparken's centrepiece is a 19th-century cast iron fountain, surrounded by a lush lawn overlooking the park's canal and Malmo Castle.
Location: Slottsgatan 33, 211 33 Malmo, Sweden
Phone: +46 (0)40-34 48 60
6
Malmö Brewing Co & Taproom
Join a guided tour of this local alehouse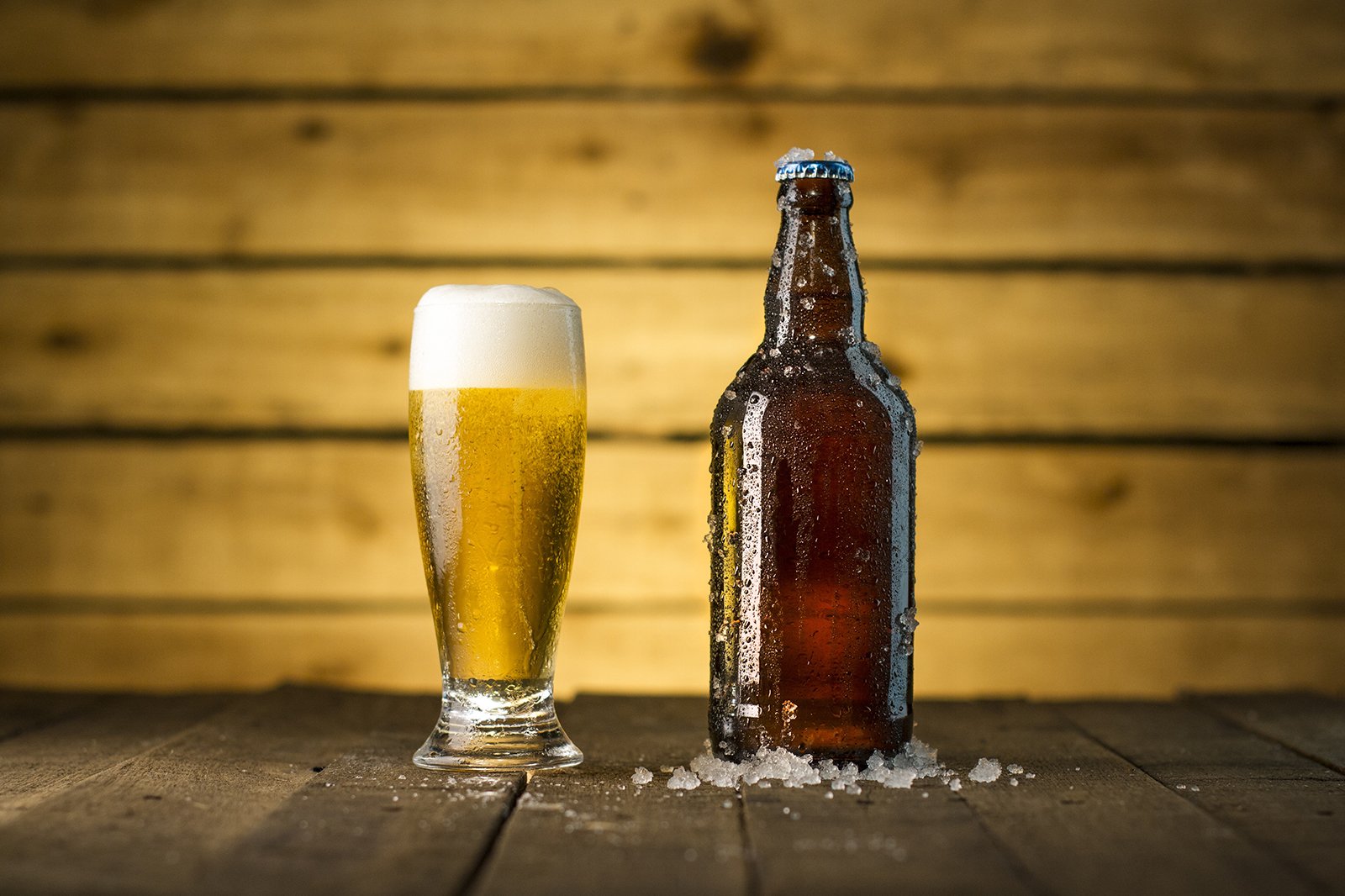 Malmo (and most of Scania County) is known for its craft beer scene, with dozens of microbreweries offering guided tours and beer tasting sessions. Malmö Brewing Co & Taproom attracts beer lovers with its quality drinks brewed using traditional methods dating back to 1889. Some of its signature brews include The Daekel (Belgian-inspired pale ale), Janky Stout, and Canned Wheat IPA (made with Citra and Amarillo). Every Friday at 5.30pm, enjoy a guided tour of the brewpub and beer tastings for about 300 kr per person.
Location: Bergsgatan 33, 214 22 Malmo, Sweden
Open: Monday–Thursday and Sundays from 4 pm to midnight, Fridays from 4 pm to 3 am, Saturdays from 12 pm to 3 am
Phone: +46 (0)733-92 19 66
7
Dinner at Malmo Town Hall
Enjoy classic Swedish fare at Rådhuskällaren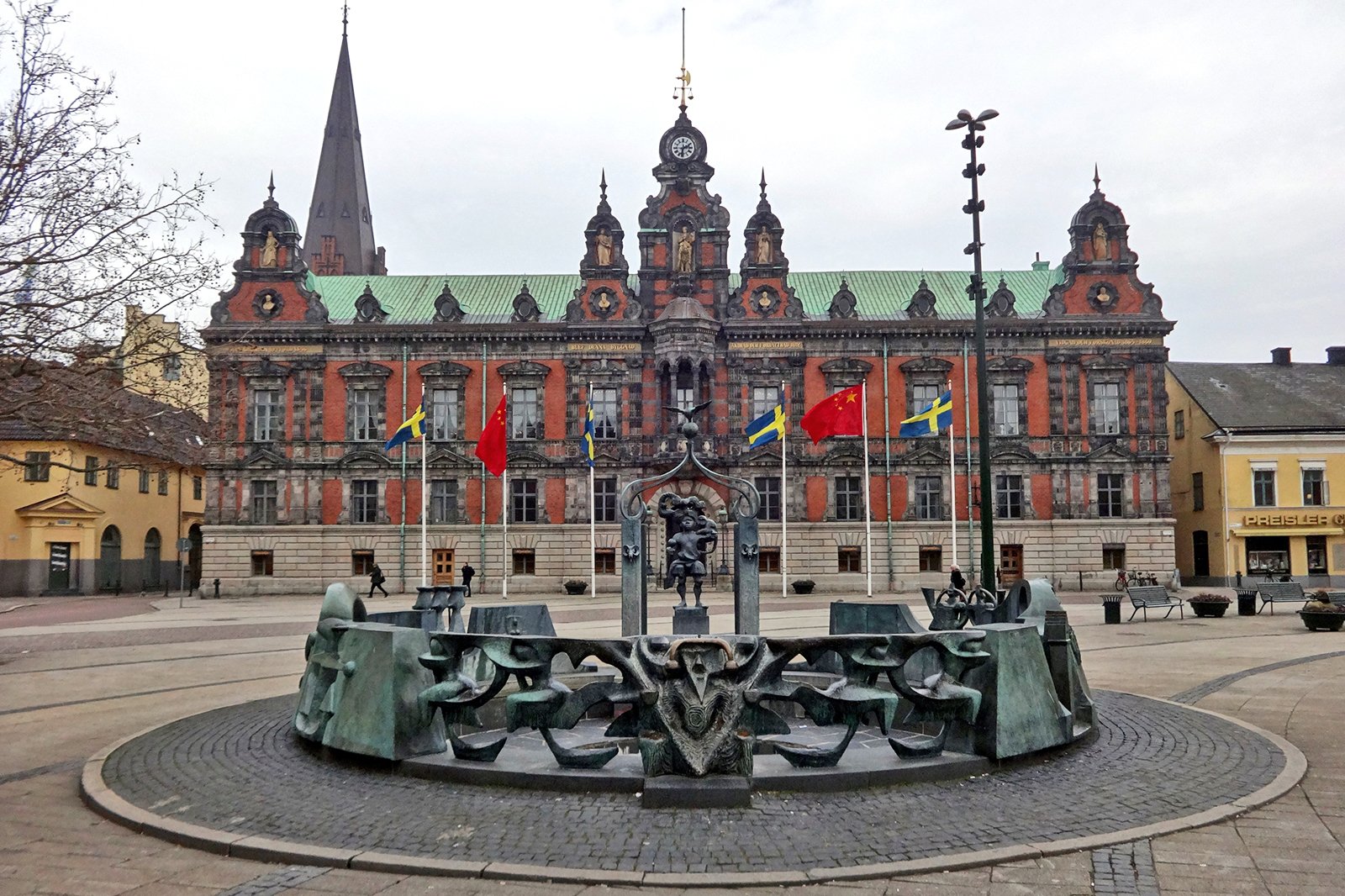 Malmo Town Hall (Rådhus) is an impressive 16th-century structure in Stortorget Square. Renovations in the late 1800s resulted in the building's Renaissance-style façade, while the banquet hall maintain its late-Gothic designs, with portraits of Danish royalty decorating the walls and corridors. Rådhuskällaren, a fine-dining venue, is located on the ground floor of Malmo Town Hall. This elegant restaurant accommodates around 250 people, and serves traditional Scandinavian dishes for lunch and dinner.
Location: Kompanigatan 5, 211 35 Malmö, Sweden
Open: Monday–Friday from 11.30 am to 2 pm and 5 pm to 10.30 pm (open for dinner on Saturdays), Sundays from 3 pm to 8 pm
Phone: +46(0)40-790 20
8
Svaneholm Castle
Enjoy a boat ride in Lake Svaneholmssjö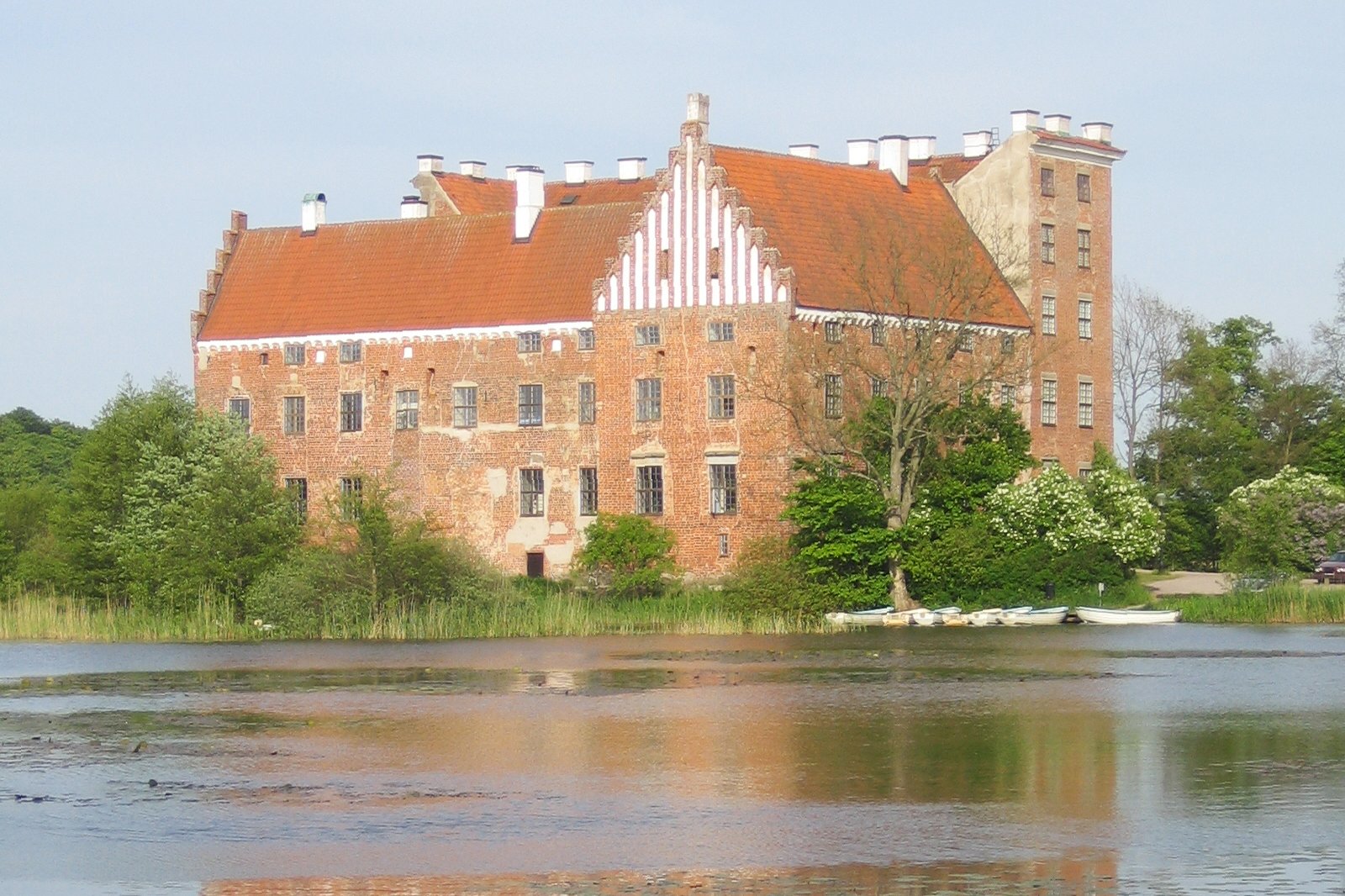 Couples
Families
History
Photo
Svaneholm Castle is a Renaissance structure overlooking a tranquil lake in Skurup, about 37 km east of Malmo Old Town. Over 10,000 artefacts are displayed across 4 floors of the castle, including toys, coins, furniture, and textiles dating back to the 15th century. The basement level houses a wine cellar that's open for tasting sessions with a local guide. Couples may enjoy boat rides on the lake, which offer views of the castle and its green surroundings. Admission to Svaneholm Castle costs around 60 kr per adult and 20 kr per child (6-15 years old).
Location: Svaneholm 21, 274 91 Skurup, Sweden
Phone: +46 (0)411-400 12
photo by Jorchr (CC BY-SA 3.0) modified
9
Häckeberga Castle
Spend a night at this fairy-tale-like castle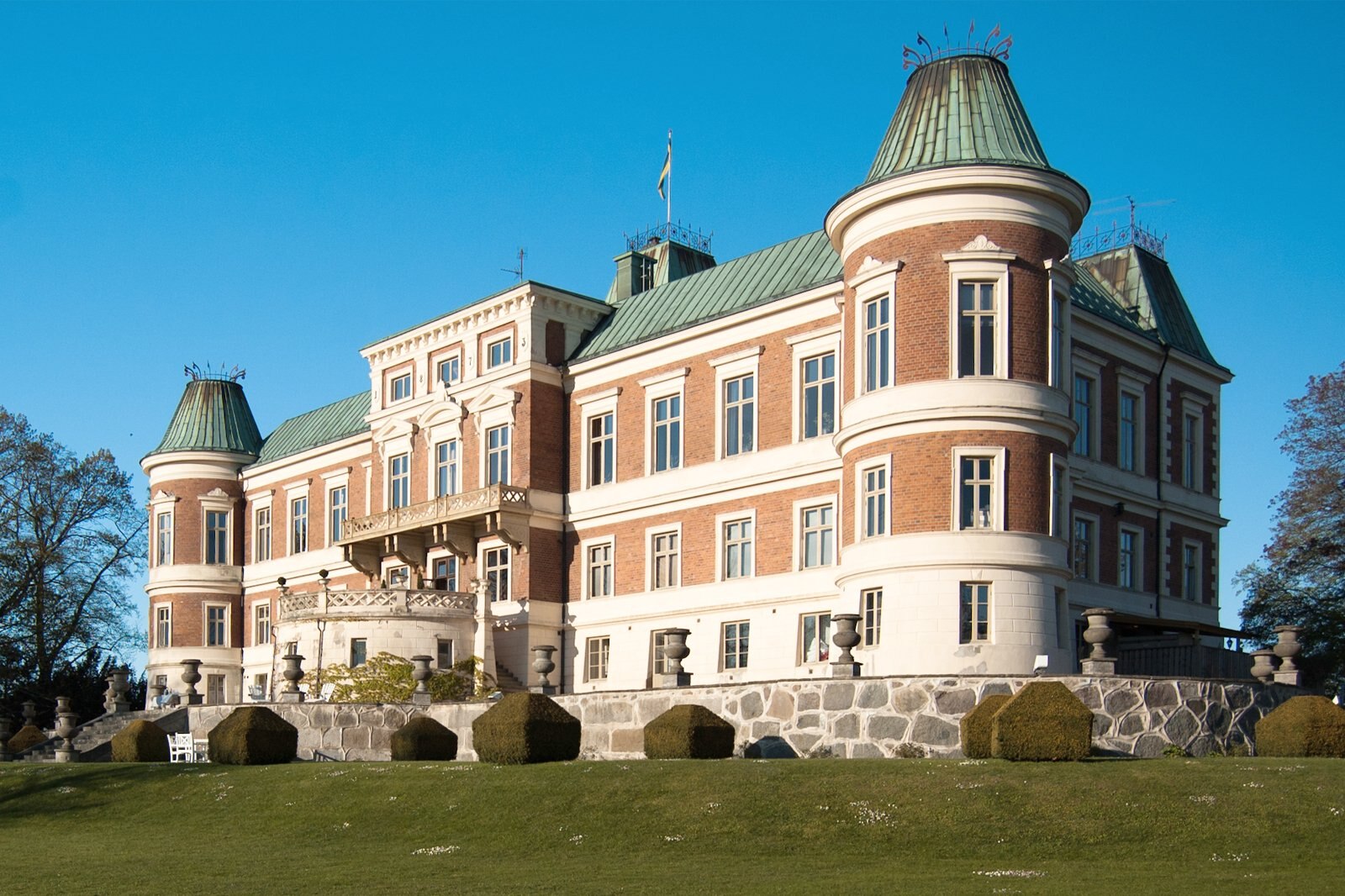 Häckeberga Castle offers accommodation for those looking to spend a night in a 19th-century castle. It's set in the middle of Lake Häckeberga in Lund Municipality, with lush garden surroundings. There's an onsite restaurant that serves a breakfast buffet, as well as 2-course lunch and 4-course dinner menus using local produce. Häckeberga Castle is about 36 km east of Malmo Old Town, making it a popular spot for weddings and romantic occasions all year round.
Location: Häckeberga Slott, 247 98 Genarp, Sweden
Phone: +46 (0)40 48 04 40
photo by Francois Polito (CC BY-SA 3.0) modified
10
Malmo Opera House
Watch classical shows at this elegant venue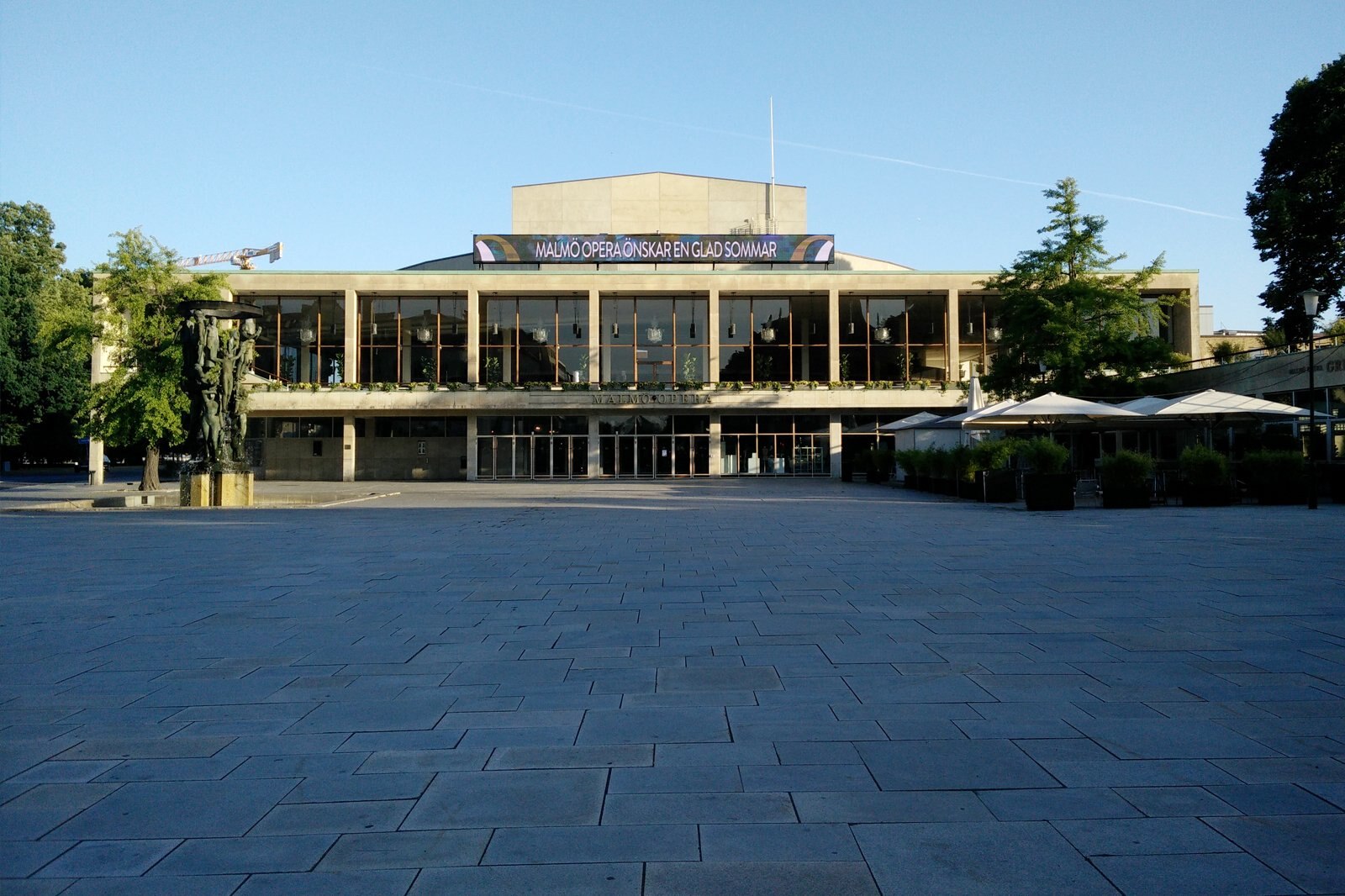 Malmo Opera House is known for its regular schedule of classical performances, including chamber music, ballet, opera, theatre and musicals. The concert venue has a beautiful foyer decorated with Scandinavian artwork, and marble staircases that lead you to the 1,500-seat auditorium. Guided tours can be arranged for about 100 kr per person, and give visitors a behind-the-scenes experience of Malmo Opera House, as well as coffee and cake as refreshments.
Location: Östra Rönneholmsvägen 20, 211 47 Malmo, Sweden
Open: Box office: Monday–Friday from 3 pm to 6 pm, Saturdays from 12 pm to 4 pm (most shows start at 7 pm)
Phone: +46 (0)40-20 85 00
photo by Johan Jönsson (CC BY-SA 4.0) modified