11 Most Instagrammable Places in Las Vegas
Where to shoot the best Instagram photos of Las Vegas?
Las Vegas is a great city for Instagram photographers and selfies – there are just so many famous landmarks to pose in front of, several of which are copies of other places in the world. This desert city has been built for indulgence, with the bright lights and glamourous sights demanding attention. This is a rundown of the most interesting and iconic photo opportunities in Vegas.
What are the best Instagram sites in Las Vegas?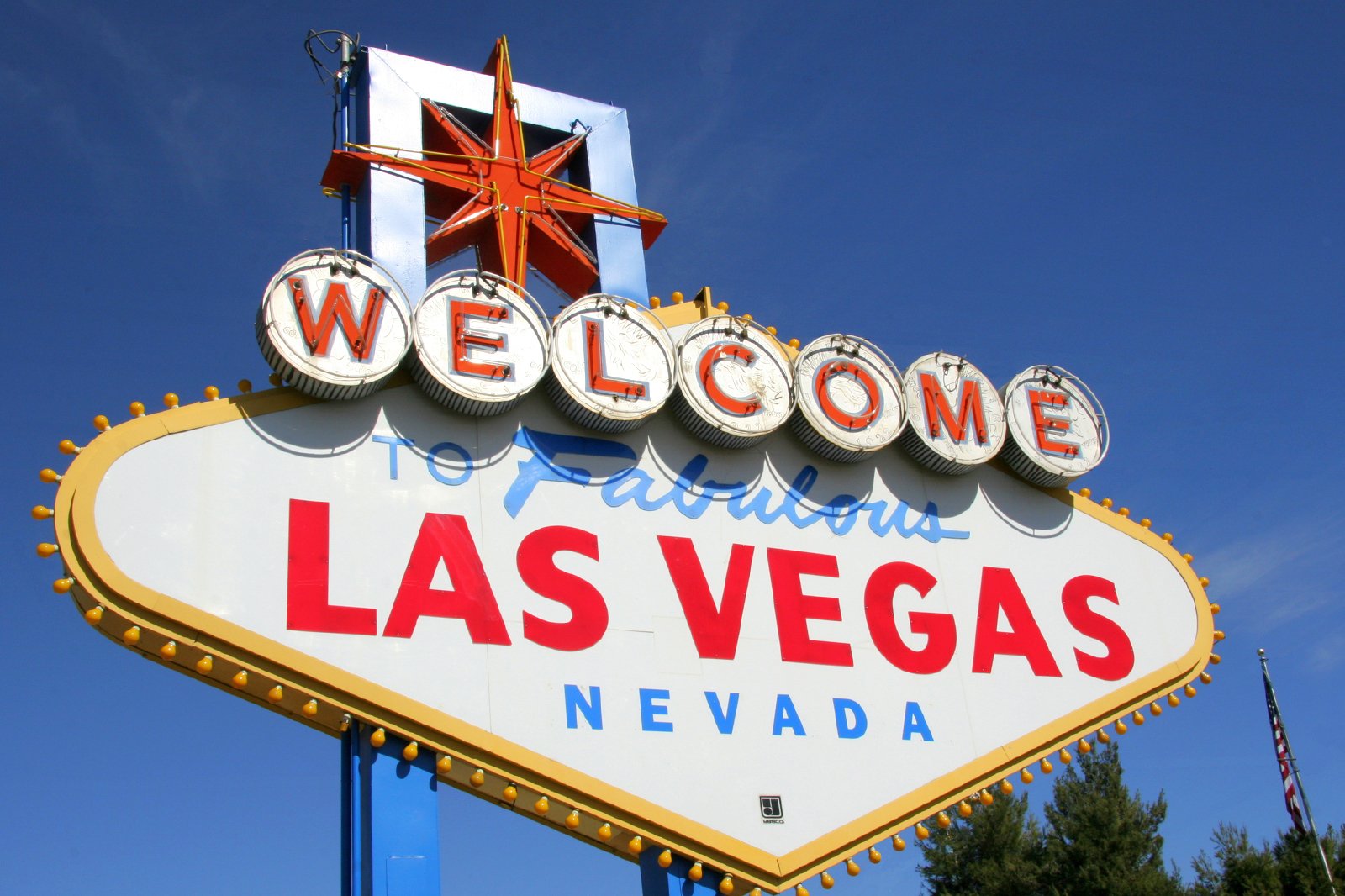 This sign has been attracting visitors ever since it was erected in 1959. Although it's not the original sign standing today, the classic Art Deco style remains, and it makes a great selfie. Check out the lesser-known message on the opposite side of the sign too.
Read more
Location: 5200 S Las Vegas Blvd, Las Vegas, NV 89119, USA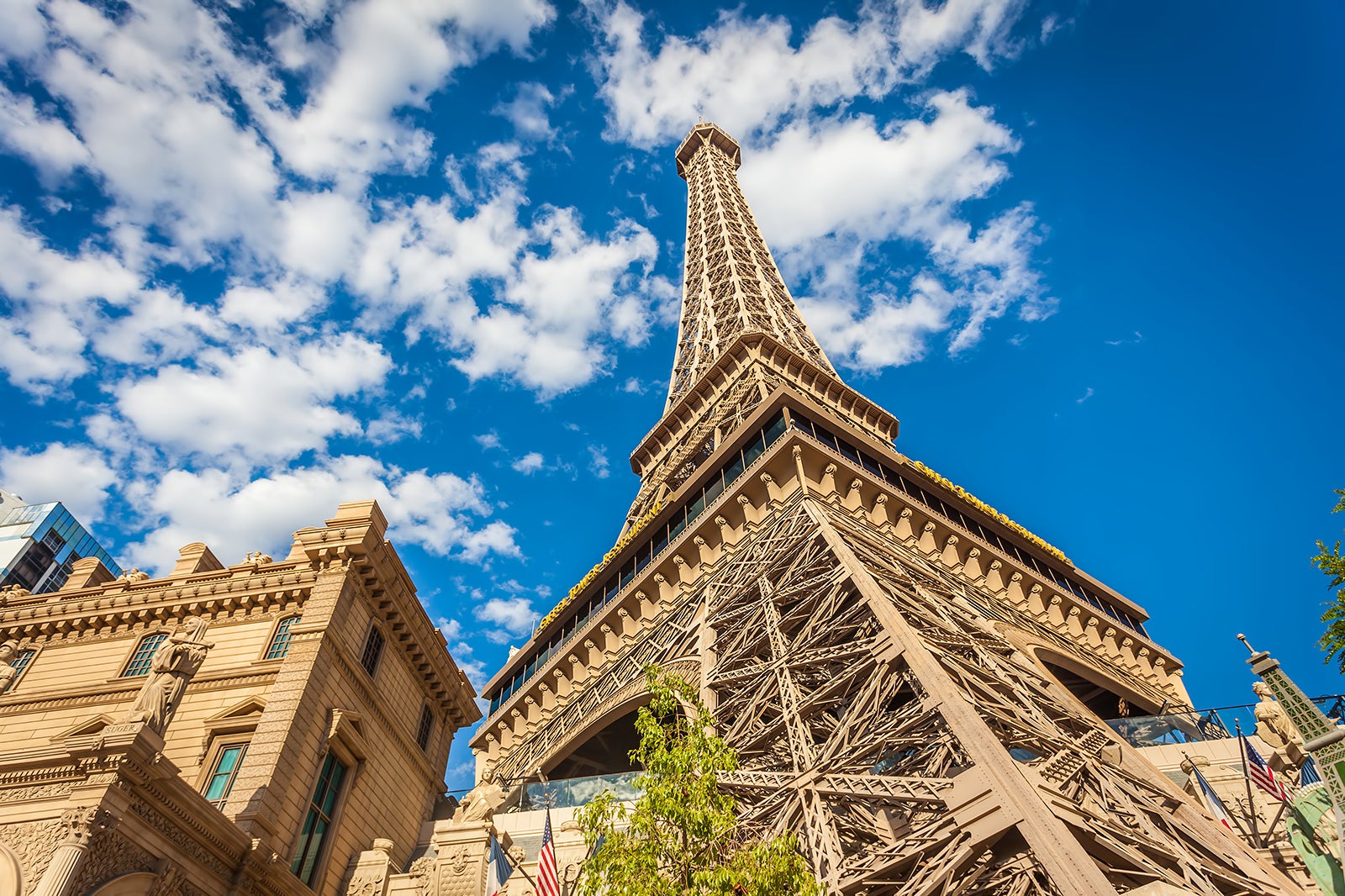 This landmark is a scaled-down replica of the world-famous Eiffel Tower in Paris, and looks gorgeous when lit up in soft lights in the evening. If you want to fool your friends that this is actually the original tower, hold the camera low and shoot up, carefully excluding the surrounding high-rise hotels.
Read more
Location: 3655 S Las Vegas Blvd, Las Vegas, NV 89109, USA
3
A backstage meet-and-greet with your favourite performer
Watch the show and get a selfie afterwards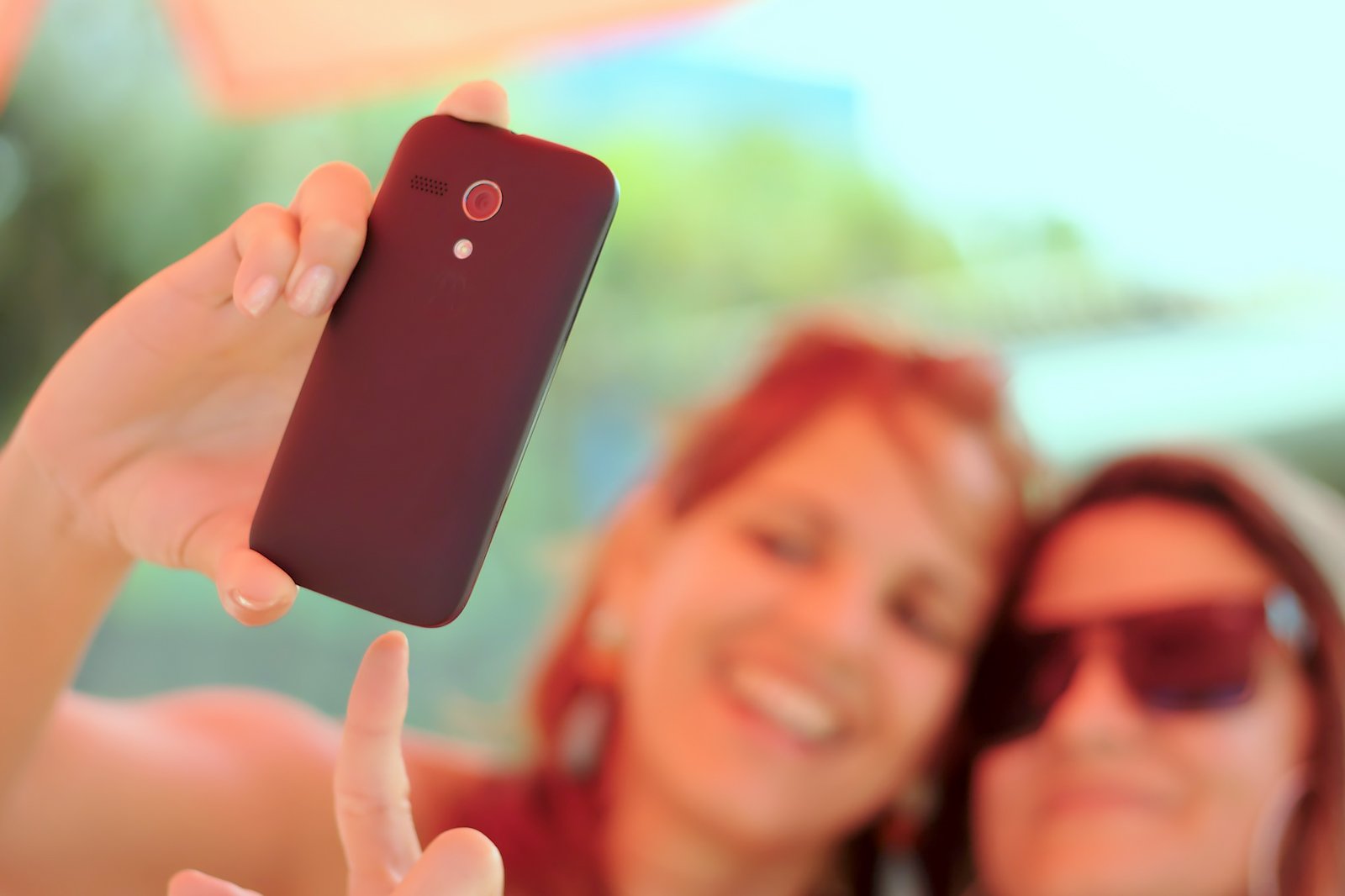 The quality of live entertainment in Las Vegas is mind-blowing. Many of the world's leading singers, magicians, comedians, and quirky artistes can be seen on virtually any night of the week.
Many of the shows have photo ops following the final curtain call, and more A-list singers have exclusive meet-and-greets for an additional fee. It's possible to get a photo of yourself arm-in-arm with Celine Dion, Gwen Stefani, Jay Leno or a convincing Michael Jackson lookalike.
4
The lagoon inside The Venetian
It's surprisingly authentic, right down to the singing gondoliers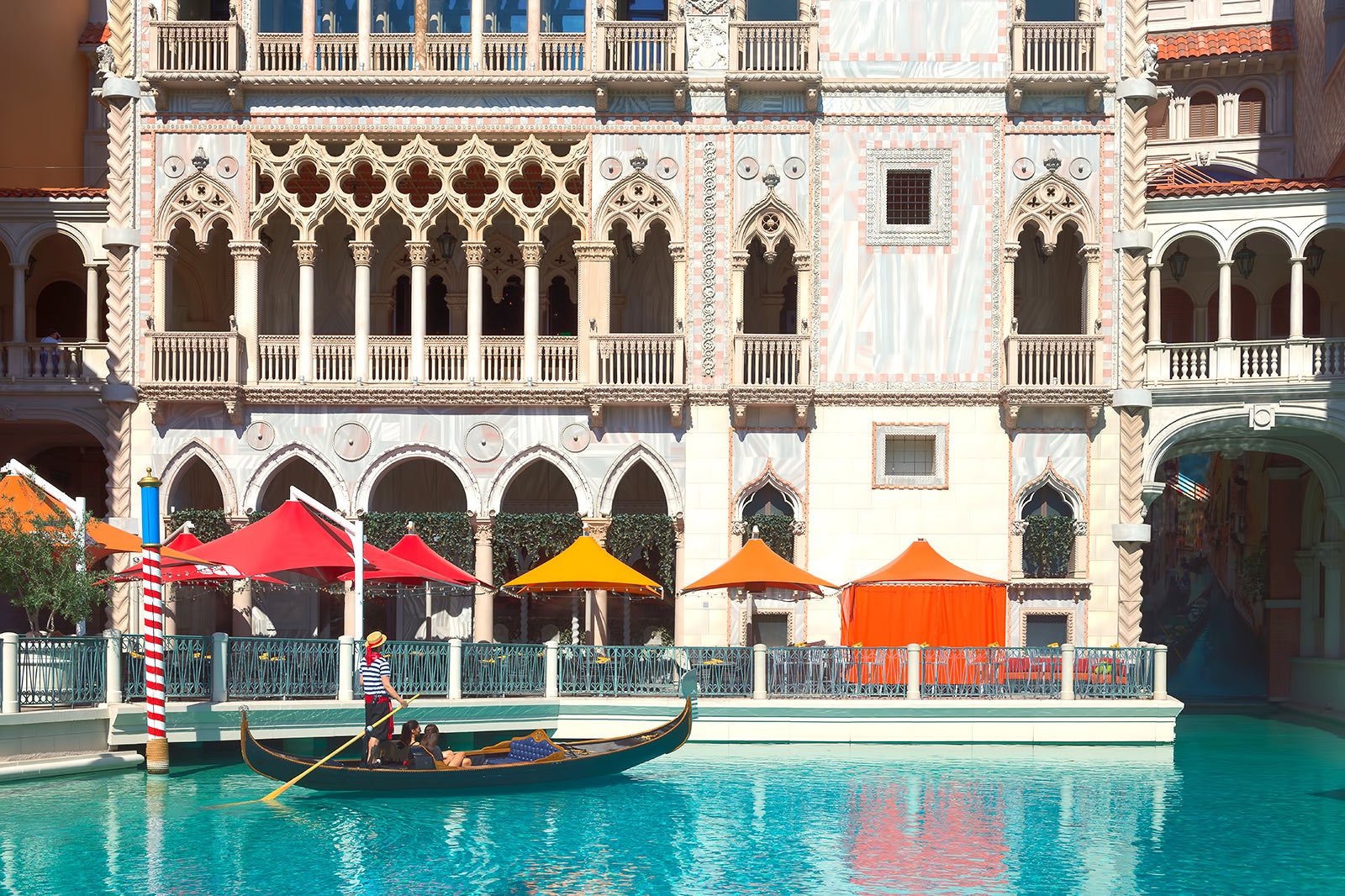 Taking a gondola ride along the replica canals that wind in and out of The Venetian brings the romance of Venice to downtown Vegas. The experience is fairly close to the real thing and a photo taken from the central lagoon is enough to fool most people.
Location: 3355 S Las Vegas Blvd, Las Vegas, NV 89109, USA
Open: Daily from 11 am to 10 pm
Phone: +1 702-414-4300
Head up to the 63rd floor of the swanky Mandalay Bay for some amazing views of Vegas. While you're there, you can enjoy a cocktail from one of several bars, have a dance in the club, or go all out with a fancy meal. The Foundation Room is an exclusive venue, with prices to match.
Read more
Location: 3950 S Las Vegas Blvd, Las Vegas, NV 89119, USA
Open: Daily from 6 pm to 3 am
Phone: +1 702-632-7631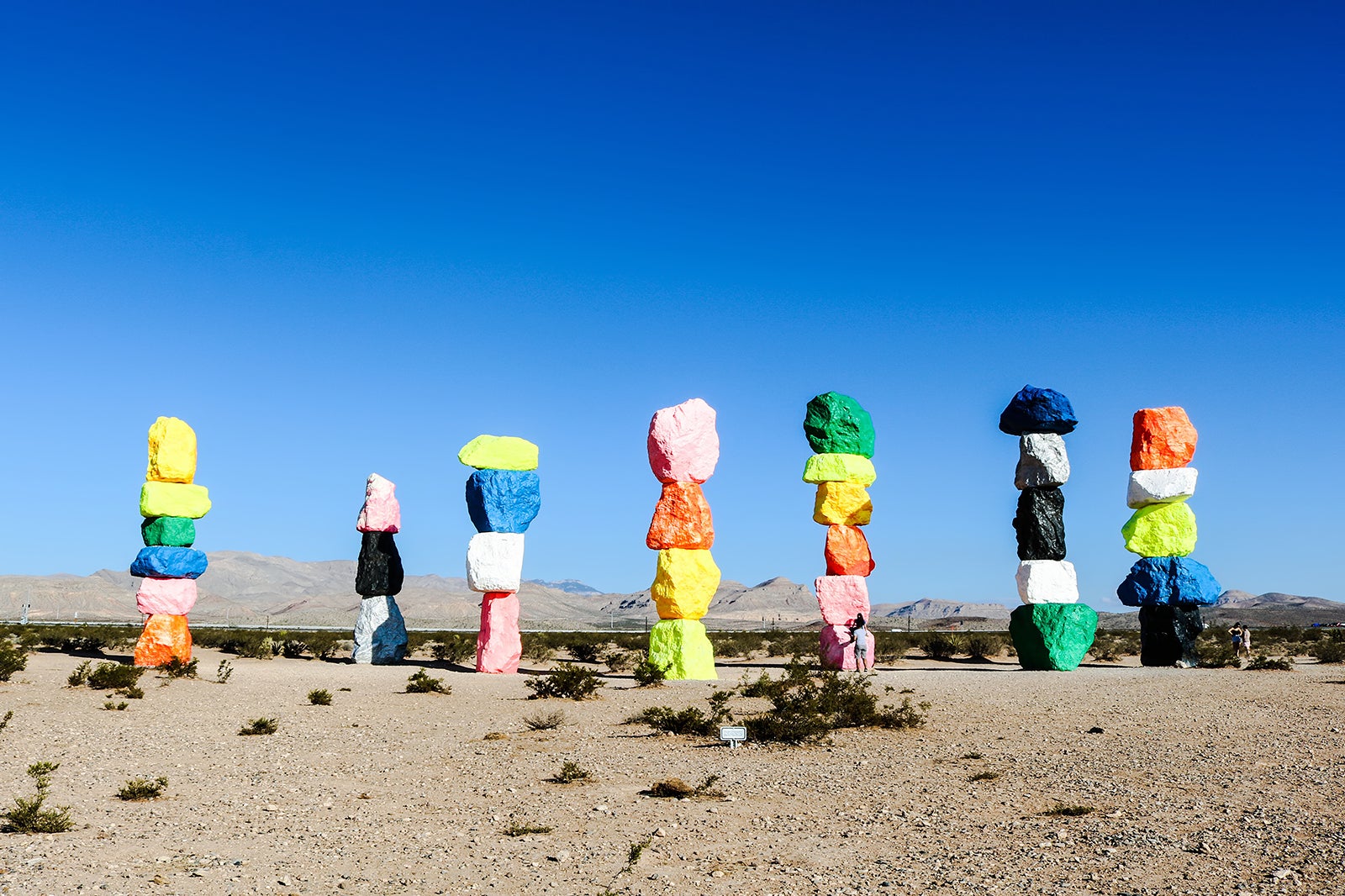 Seven Magic Mountains is a manmade collection of stone sculptures located along the I15 highway. The stones are painted in bright, vivid colours, and pretending to hold a stack in your hand makes a cool photo. The mountains are about a 30-minute drive from Downtown Las Vegas. It is in the desert, so it's best to visit in the morning to avoid the heat.
Read more
Location: S Las Vegas Blvd, Las Vegas, NV 89054, USA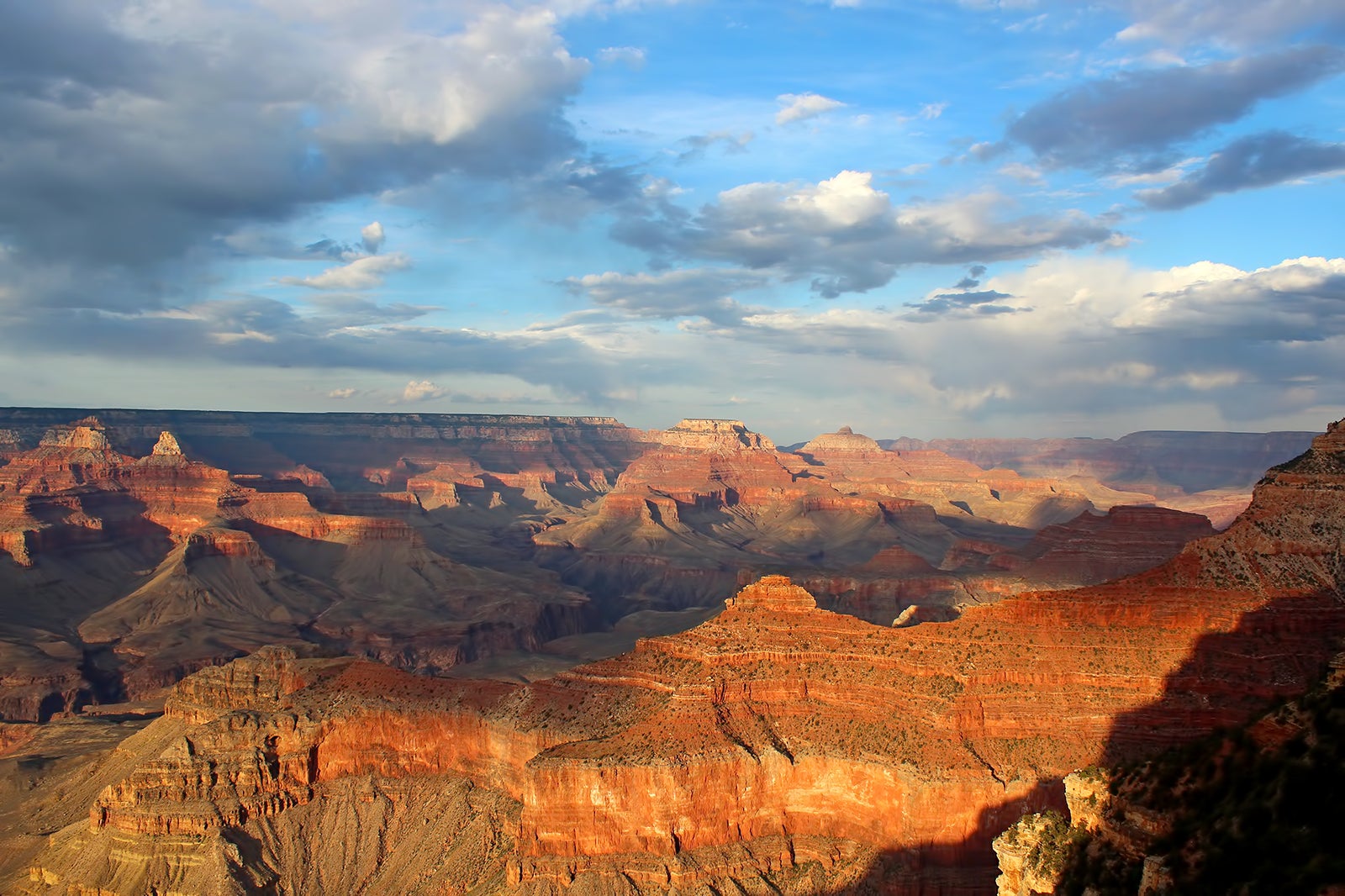 The Grand Canyon is a famous daytrip from Las Vegas. There are plenty of tour operators offering helicopter tours over this iconic natural wonder, and few can resist a photo standing beside the chopper, with the amazing sandstone landscape in the background. Most tours will take off from Henderson Executive Airport, just south of Las Vegas.
Read more
Location: 3500 Executive Terminal Dr, Henderson, NV 89052, USA
8
A selfie with a Caesar's Palace soldier
You've most probably seen Caesar's Palace in movies or TV shows, so stepping into the casino for the first time is quite thrilling. The Ancient Roman theme is really well done, and many staff dress up in period costumes for photos with guests. They are happy to pose with you, but a small tip is always appreciated.
9
Holding a bucketload of chips in a casino
Smoke a cigar and surround yourself with friends for dramatic effect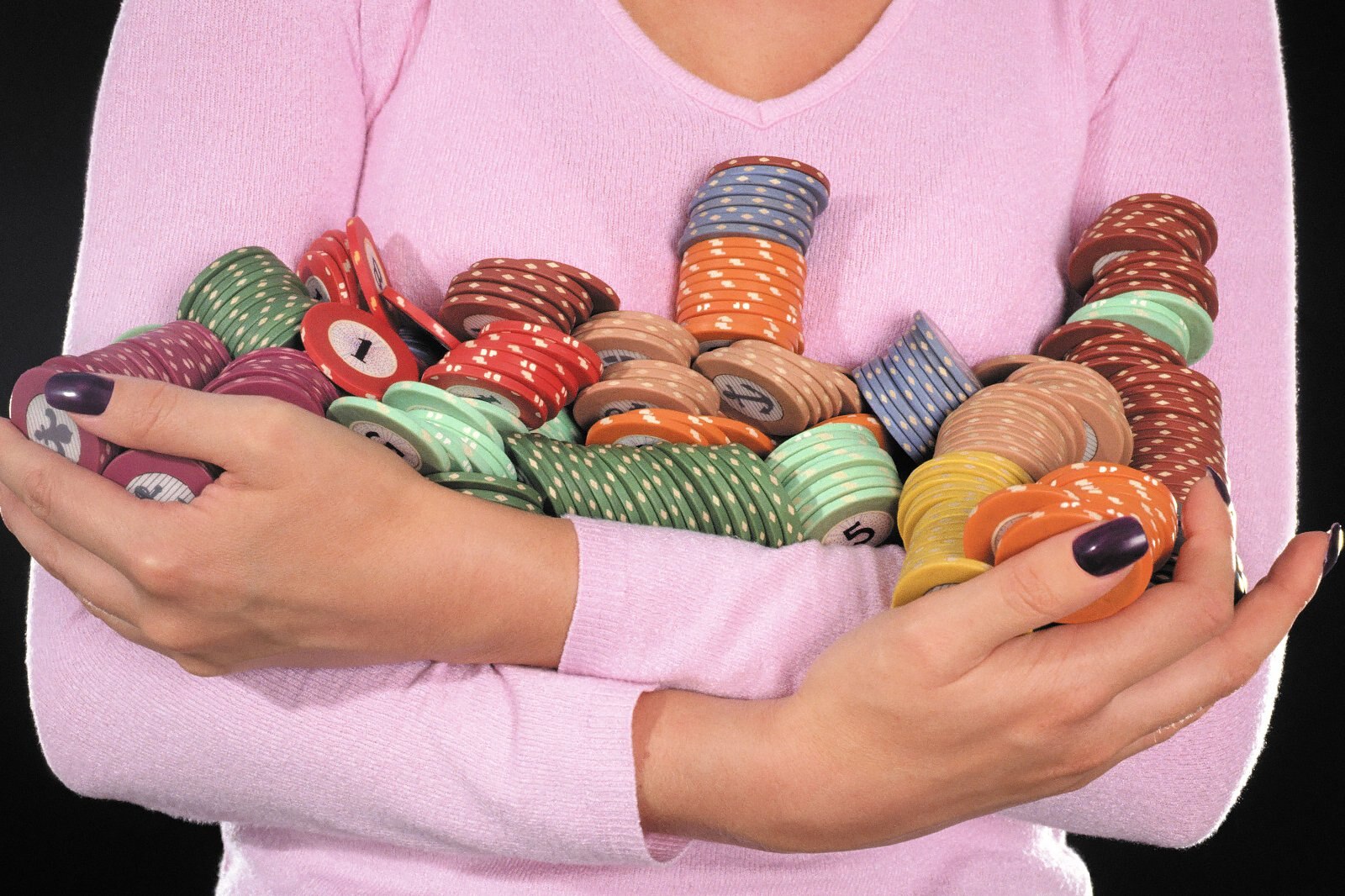 When you're in Las Vegas, it's practically a rite of passage to have a gamble (although we don't condone it). Cashing in your hard-earned dollars and holding a stack of chips usually calls for a photo to share, but don't take photos on the casino floor – it's a big no-no.
10
Holding your last gambling chip
Pull a sad face and turn your pockets out for dramatic effect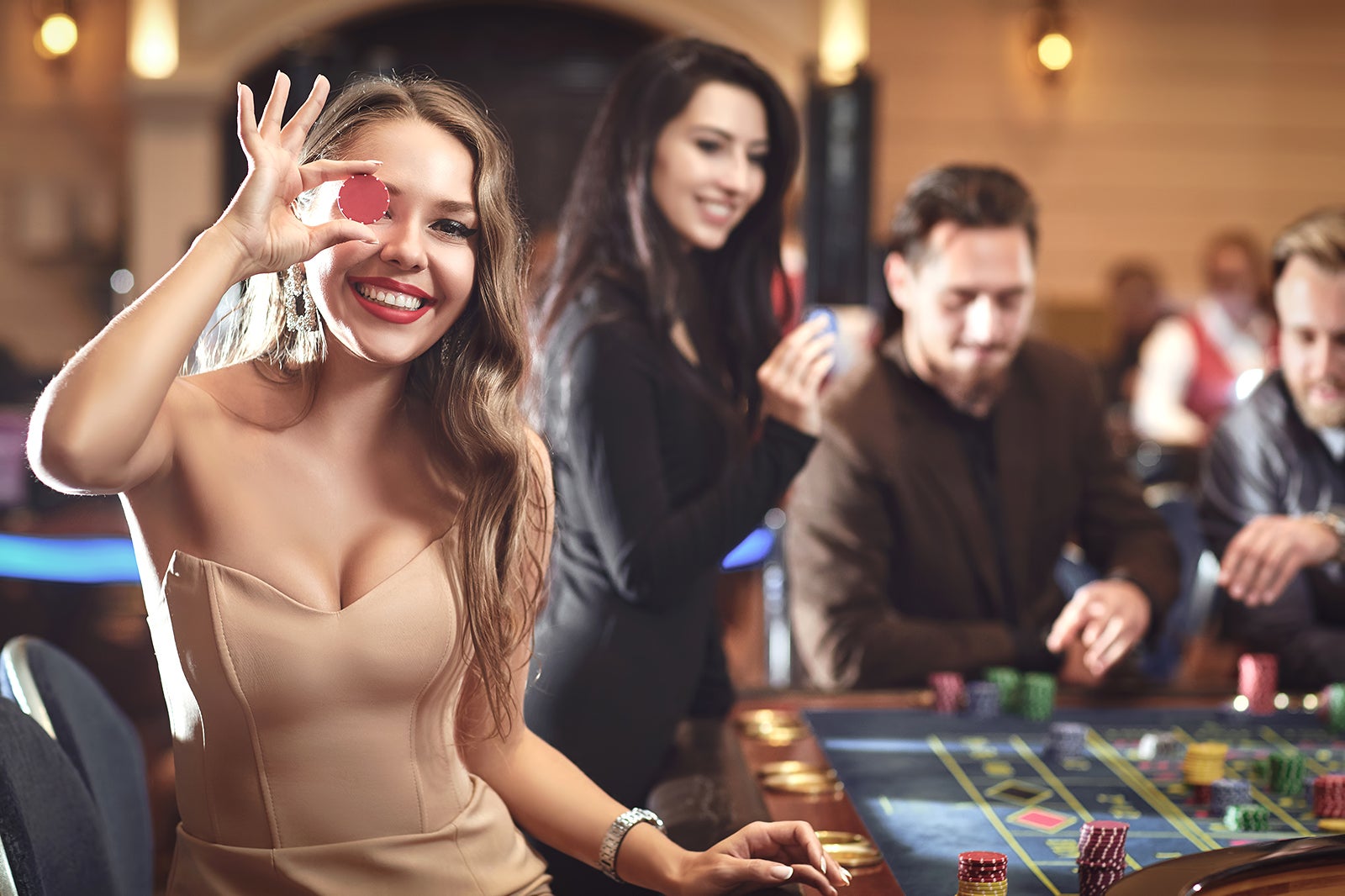 If your battle with Lady Luck didn't pay off, take your last chip home and capture the moment with a photo. It's good to have a narrative on your Instagram feed.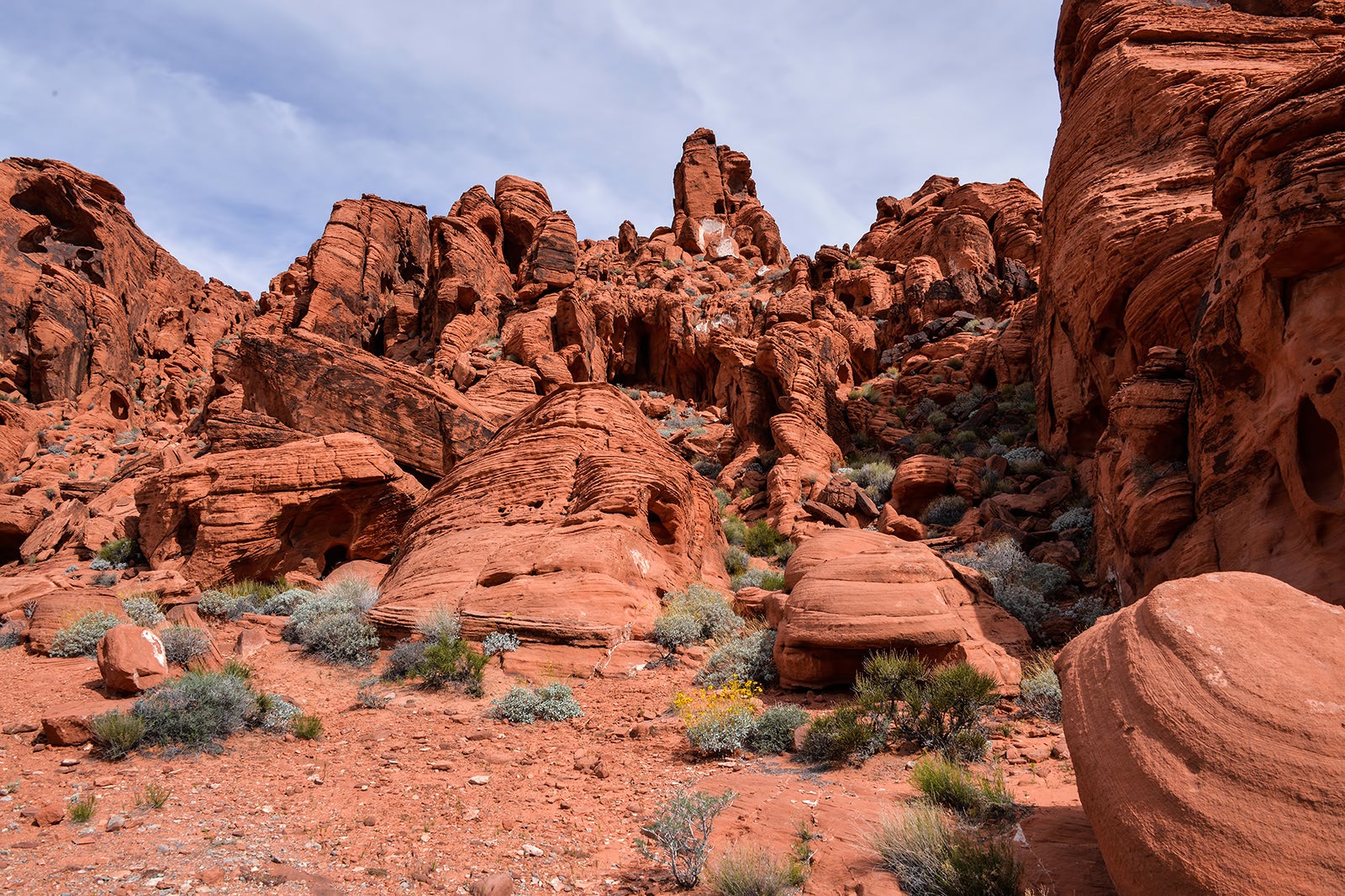 After you've experienced the ups and downs of Vegas, and you're left broken and poor, head out to the Red Rock Canyon for some cool selfies at dusk – it might be the only thing you can afford. However, if you plan ahead, a couple of days in a hotel nearby to Red Rock Canyon may also be a great ending to your visit to Las Vegas.
This sandstone desert landscape is about 20 minutes east of Vegas. It features a 13-mile scenic drive, hiking trails and a visitor centre.
Read more
Location: 1000 Scenic Loop Dr, Las Vegas, NV 89161, USA
Back to top