9 Romantic Ideas for a Honeymoon in Honolulu
What to Do on a Couples' Trip to Honolulu
Honolulu is a couples' dream destination. The year-round blue skies, stunning beaches, and rugged mountain landscapes are dreamlike in their beauty. Known as the 'Gathering Place', Oahu is a popular island for tourists as it is home to the city of Honolulu. This island features Waikiki Beach, one of the world's most famous beaches, as well as Pearl Harbor and the Diamond Head volcano, and it makes a fantastic base for a romantic break with your significant other, especially if you're on a Honeymoon in Honolulu.
1
Whale watching near Honolulu
Sightings of dolphins, turtles and seals are common too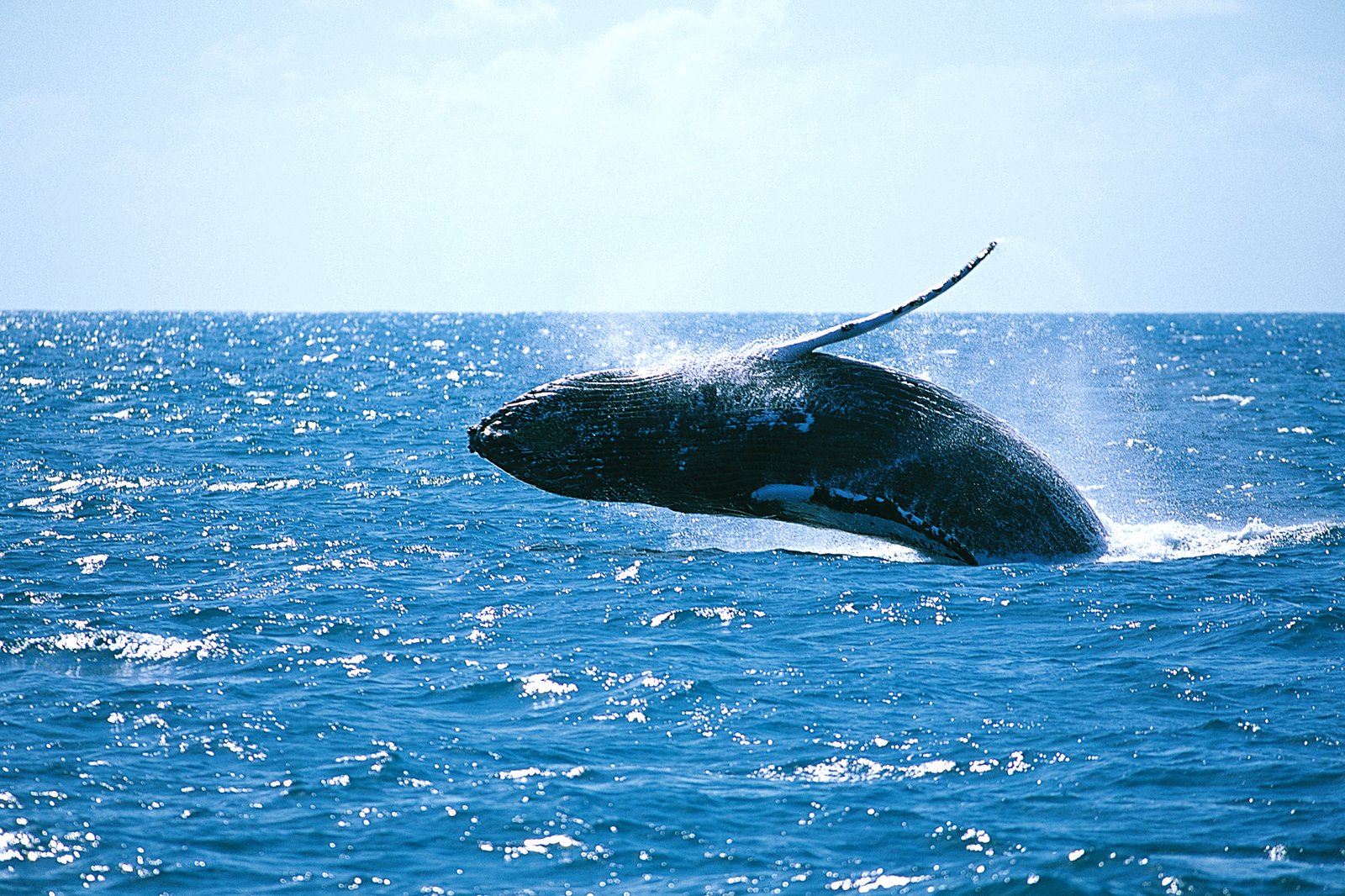 The island chain of Hawaii is surrounded by the Pacific Ocean, which is home to a rich ocean ecosystem. Throughout the year, you can take a trip out to see dolphins, turtles, and pods of whales.
The best time to see humpback whales in the waters around Oahu Island is from December to May, when these majestic animals come to give birth and raise their calves. Honolulu has plenty of travel agents that can organise a private trip with an experienced crew.
2
Catamaran sunset cruise
Sit back and let the land come to you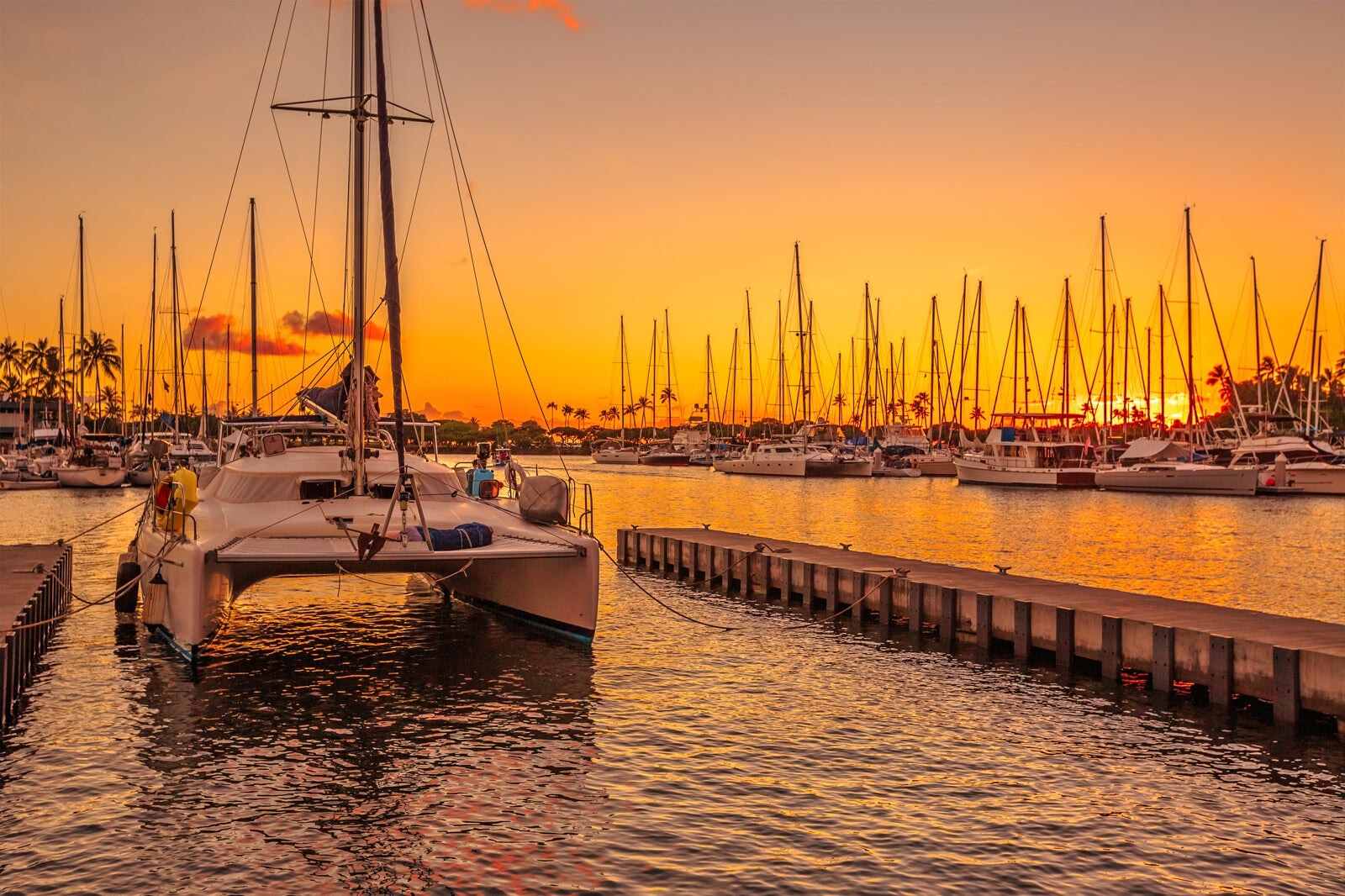 Sailing off the coast of Honolulu as the sun sets is a one of the most romantic activities you can do. Sit back and relax with a cocktail or even a glass of champagne as you sail past Waikiki Beach, Diamond Head mountain, and countless small coves and bays. It's a great vantage point away from the bustling atmosphere of Honolulu, where you can relax with your loved one. A sunset cruise typically last around 2 hours, with drinks and snacks served by experienced crews. Many boat operators leave from Ala Wai Boat Harbor in Waikiki.
Location: Ala Wai Boat Harbor, Honolulu, HI 96815, USA
Open: Cruises last around 2 hours
3
Enjoy a romantic couples' spa at The Kahala Spa
Few things scream romance more than rose petals in the tub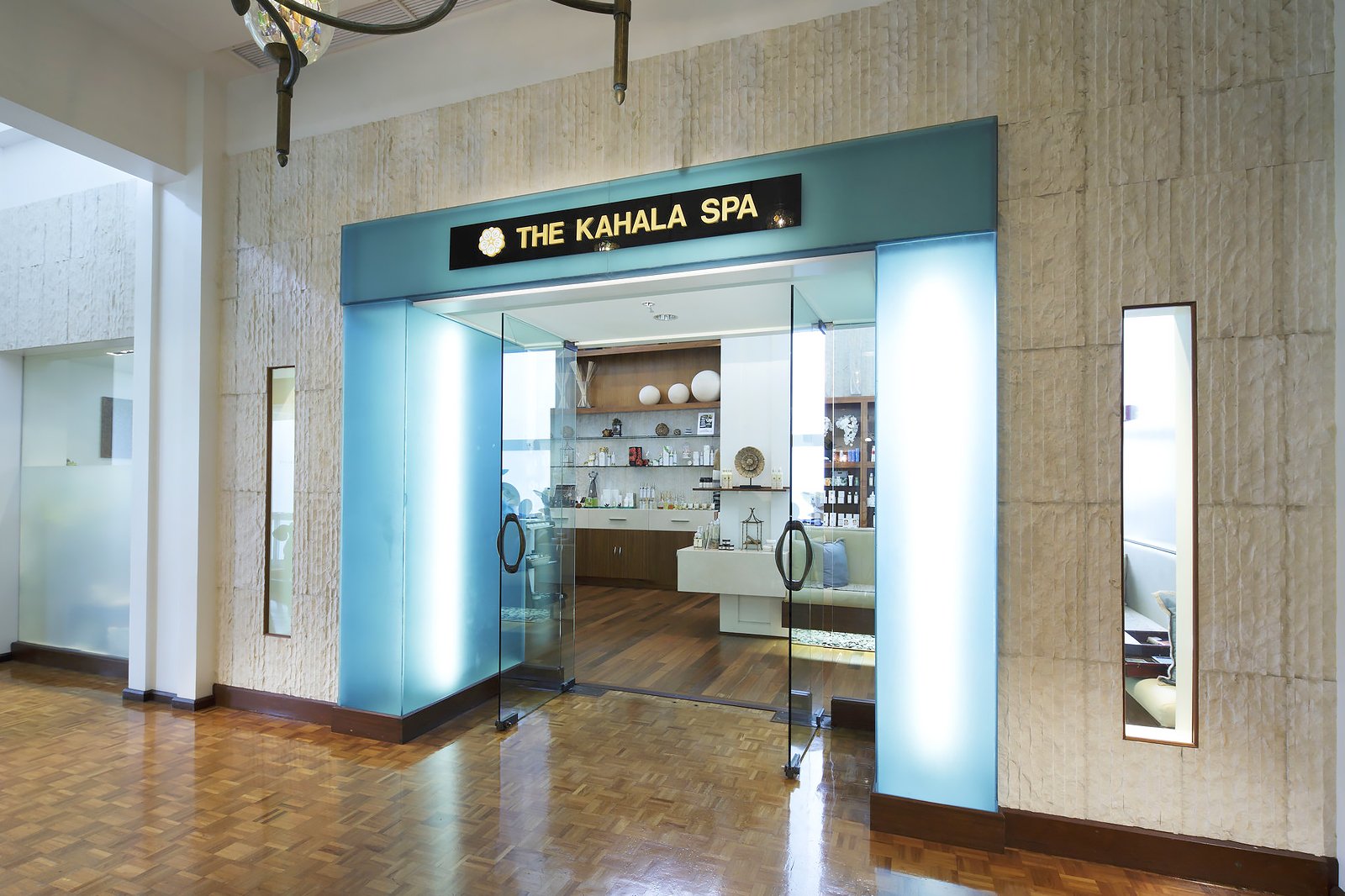 This ultra-luxe hotel spa has a range of therapies to choose from, including a romantic couples' spa package. The 3.5-hour session has been designed to be private and tranquil, combining a body polish, massage, facial, and some 'us' time together in the infinity tub.
The Kahala is famed for its Hawaiian hospitality and its on-site spa is no exception. It uses the finest local products for an afternoon of pure indulgence. The techniques employed by the skilled technicians are taken from holistic therapies from around the world. Owing to its popularity, its recommended to book your spa treatment up to 48 hours in advance.
Location: 5000 Kahala Ave, Honolulu, HI 96816, USA
Open: Daily from 8 am to 9 pm
Phone: +1 808-739-8888
4
Spend your wedding cash gifts at Luxury Row
Honolulu's most exclusive shopping destination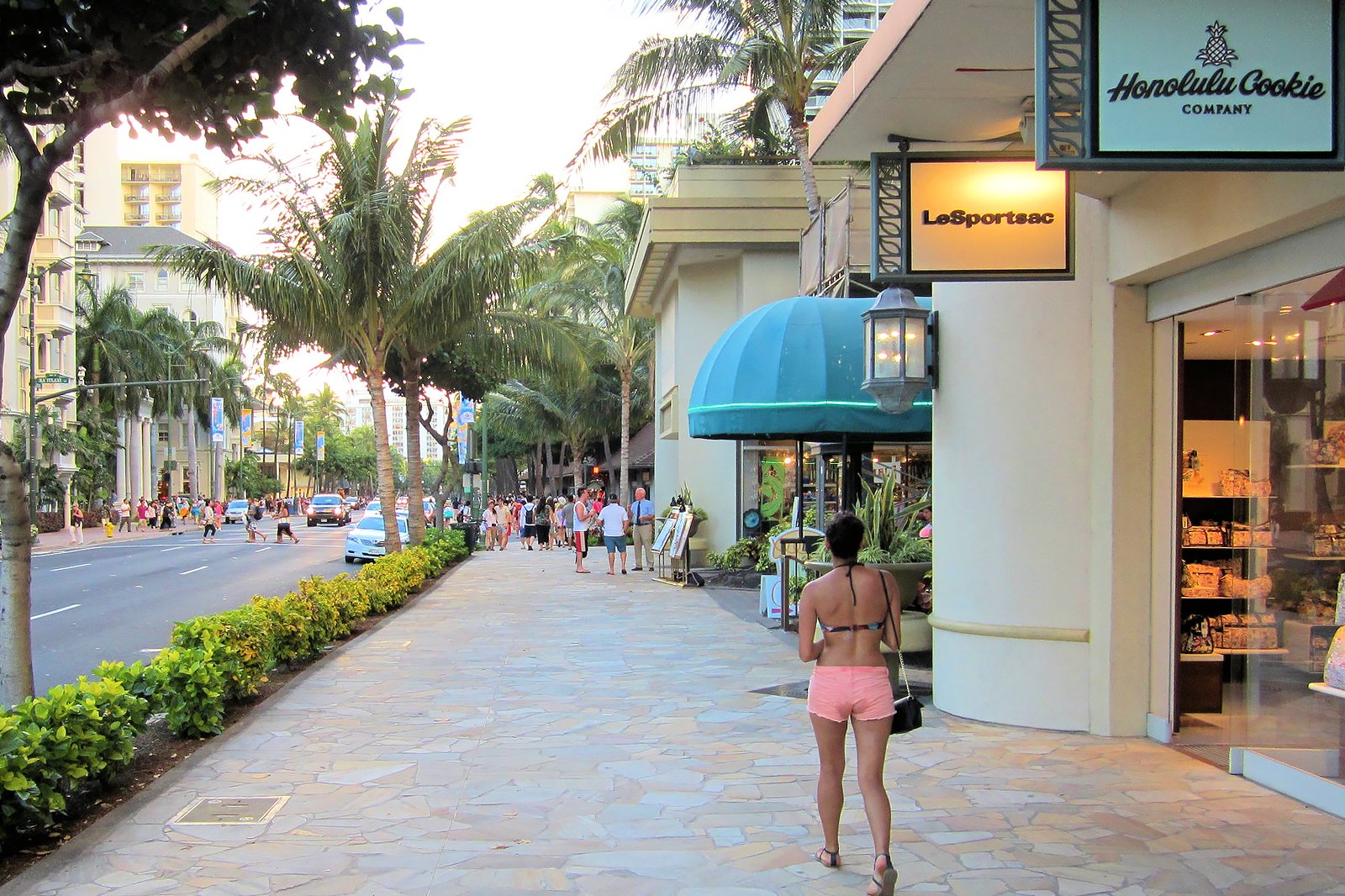 A lot of shopping in Honolulu focuses on beachwear and surf gear, which makes sense in the land of beaches and blue skies. But if you're looking for something special, the Luxury Row shopping complex stands out as the place to pick up exclusive goods. You will find Tiffany & Co., Gucci, Yves Saint Laurent and a host of other high-end boutiques. It's located on Kalakaua Ave, a tourist hub close to Waikiki Beach.
Location: 2100 Kalakaua Ave, Honolulu, HI 96815, USA
Open: Daily from 9.30 am to 11 pm
Phone: +1 808-922-2246
photo by MarlonBu (CC BY-SA 2.0) modified
5
A helicopter flight over Oahu
The volcanic landscape of Oahu Island looks best from above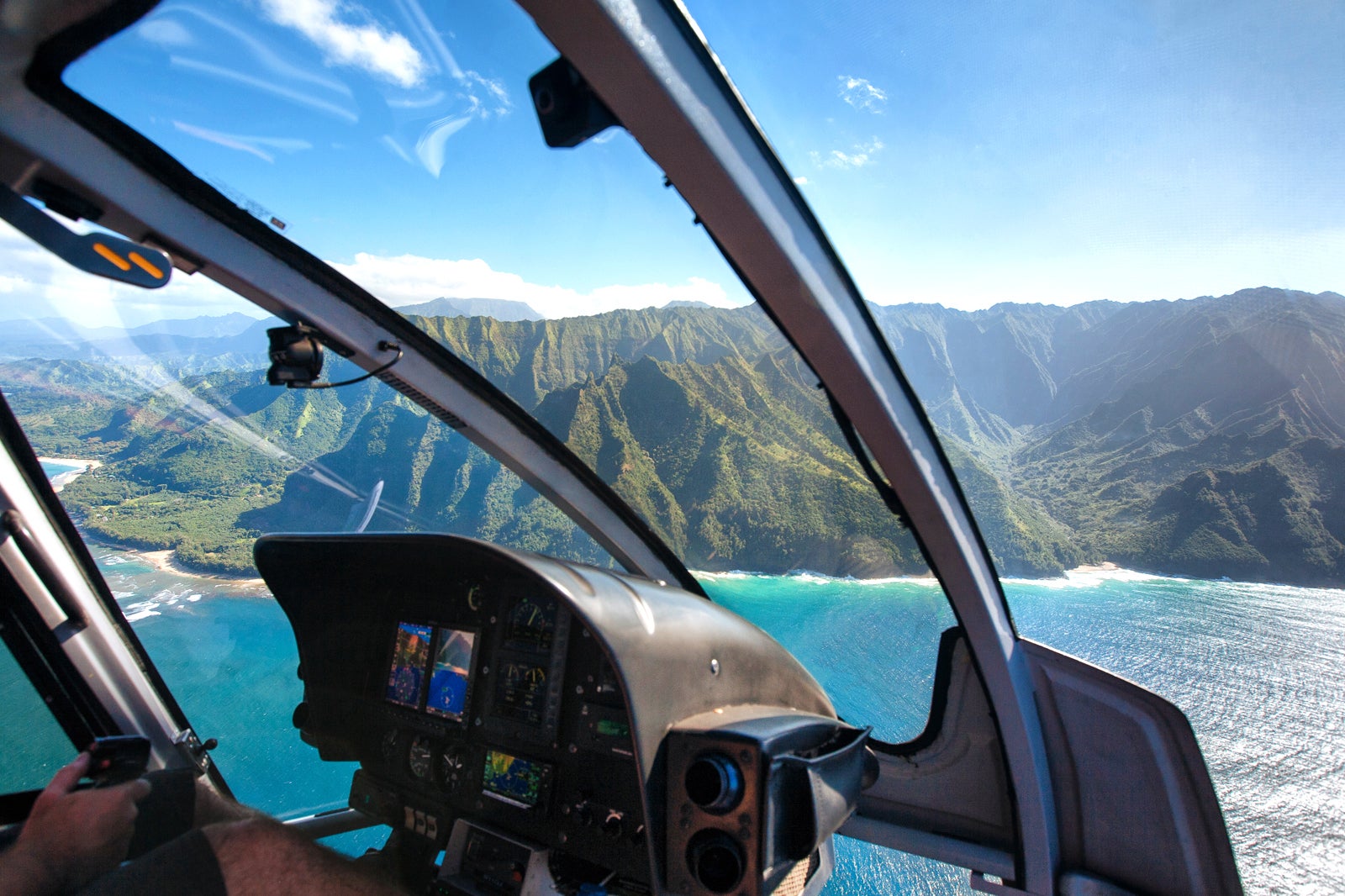 Get a bird's-eye view of the dramatic, volcanic landscape around Honolulu on this 45-minute "guaranteed private" helicopter tour. Just you and up to three guests can have your own private pilot and aircraft to see Oahu Island the way you want to. Spend more time at sites you like or return to some locations for more photos. You can even request a 'doors off' option, available at no extra cost. A helicopter flight of Oahu Island is perfect for marriage proposals, anniversaries and other special occasions.
Location: 134 Nakolo Pl Room 203, Honolulu, HI 96819, USA
Open: Flights last 45 minutes to 1 hour
6
Waikiki Starlight Luau at Hilton Hawaiian Village Waikiki Beach Resort
After dinner, learn how to do the hula (grass skirt optional)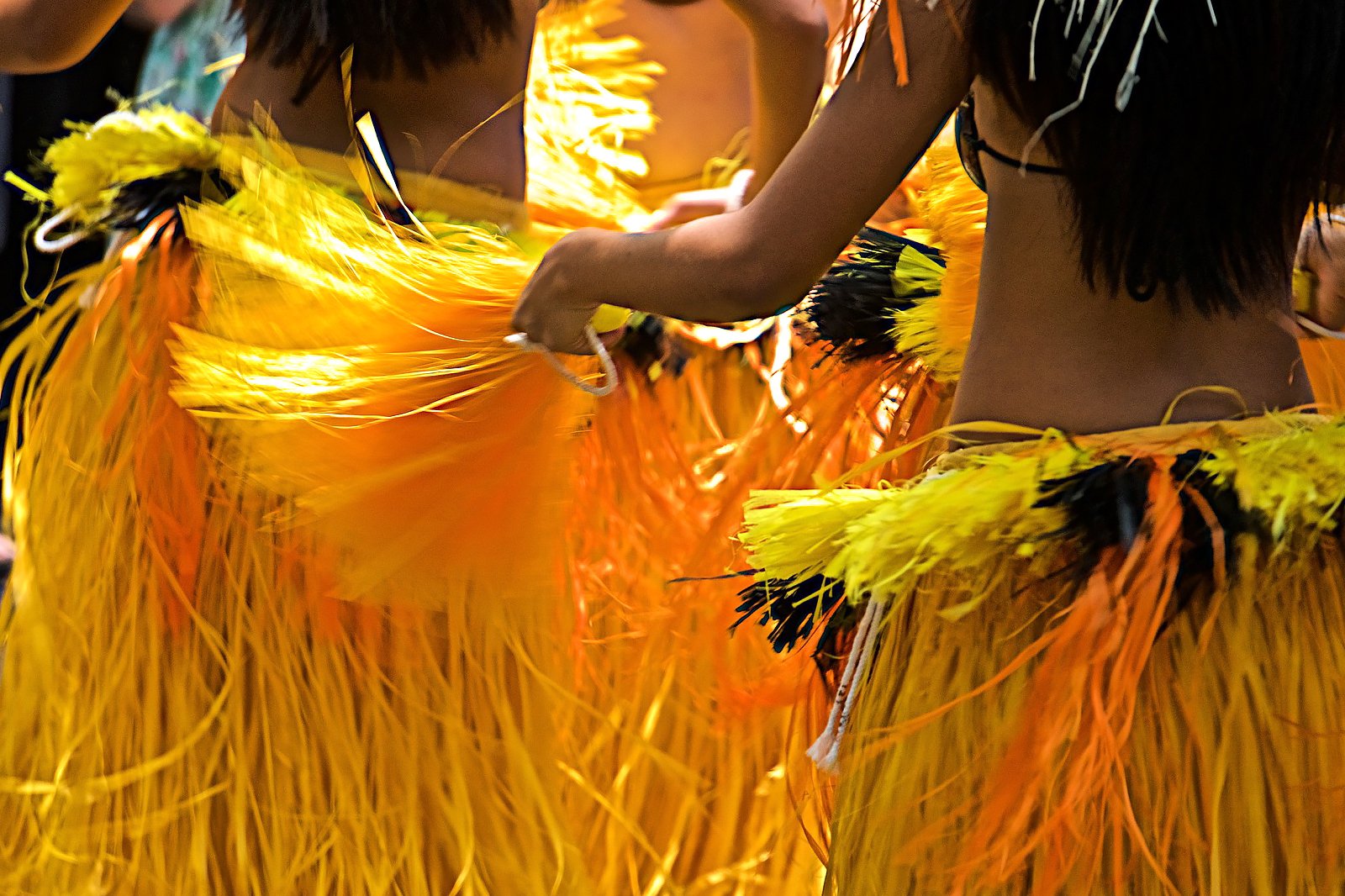 A luau is Hawaii's version of a royal feast and is a big part of local cultural traditions. Meat is cooked in a ground oven – that is made in a pit and covered with earth – while the vegetables and seafood found in Hawaii is prepared in abundance. It typically features live entertainment too, with plenty of singing and dancing. It's a rite of passage to watch a hula dance in front of a roaring fire when in Hawaii.
You can find a whole range of luau around Honolulu, but for couples, we suggest the combination of expertly choreographed live shows and delicious food on offer at the Waikiki Starlight Luau at Hilton Hawaiian Village. It's not the cheapest, but it's certainly one of the best – and you get to dine under the stars.
Location: 2005 Kalia Rd, Honolulu, HI 96815, USA
Open: Sunday – Thursday from 5 pm to 8 pm (closed on Friday and Saturday)
Phone: +1 808-941-5828
7
Fireworks show at the Hilton Hawaiian Village Waikiki Beach Resort
You can see the show from all over Waikiki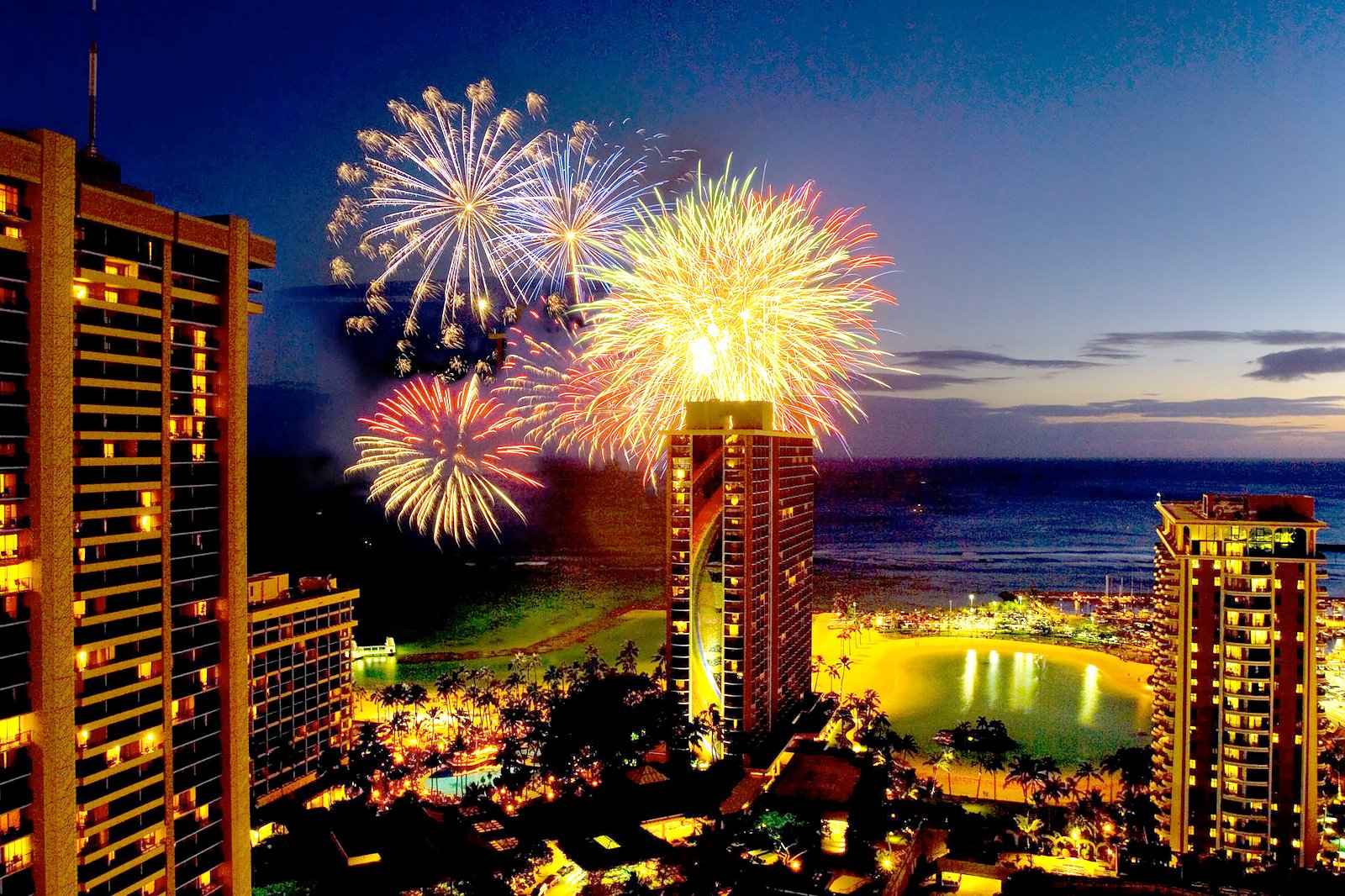 Families
Photo
Couples
Single
Group
If you happen to be in Honolulu on a Friday, don't miss the free fireworks show held at Hilton Hawaiian Village. Starting from between 7.45pm and 8pm, this impressive pyrotechnics display lights up the skies over Waikiki Beach and draws quite a crowd. A good spot to enjoy the fireworks show is from Tropics Bar & Grill in Hilton Hawaiian Village.
Location: 2005 Kalia Rd, Honolulu, HI 96815, USA
Open: Every Friday from 7.45 pm
Phone: +1 808-941-5828
8
Cocktails and live jazz at Blue Note Hawaii
Top-quality live music every night of the week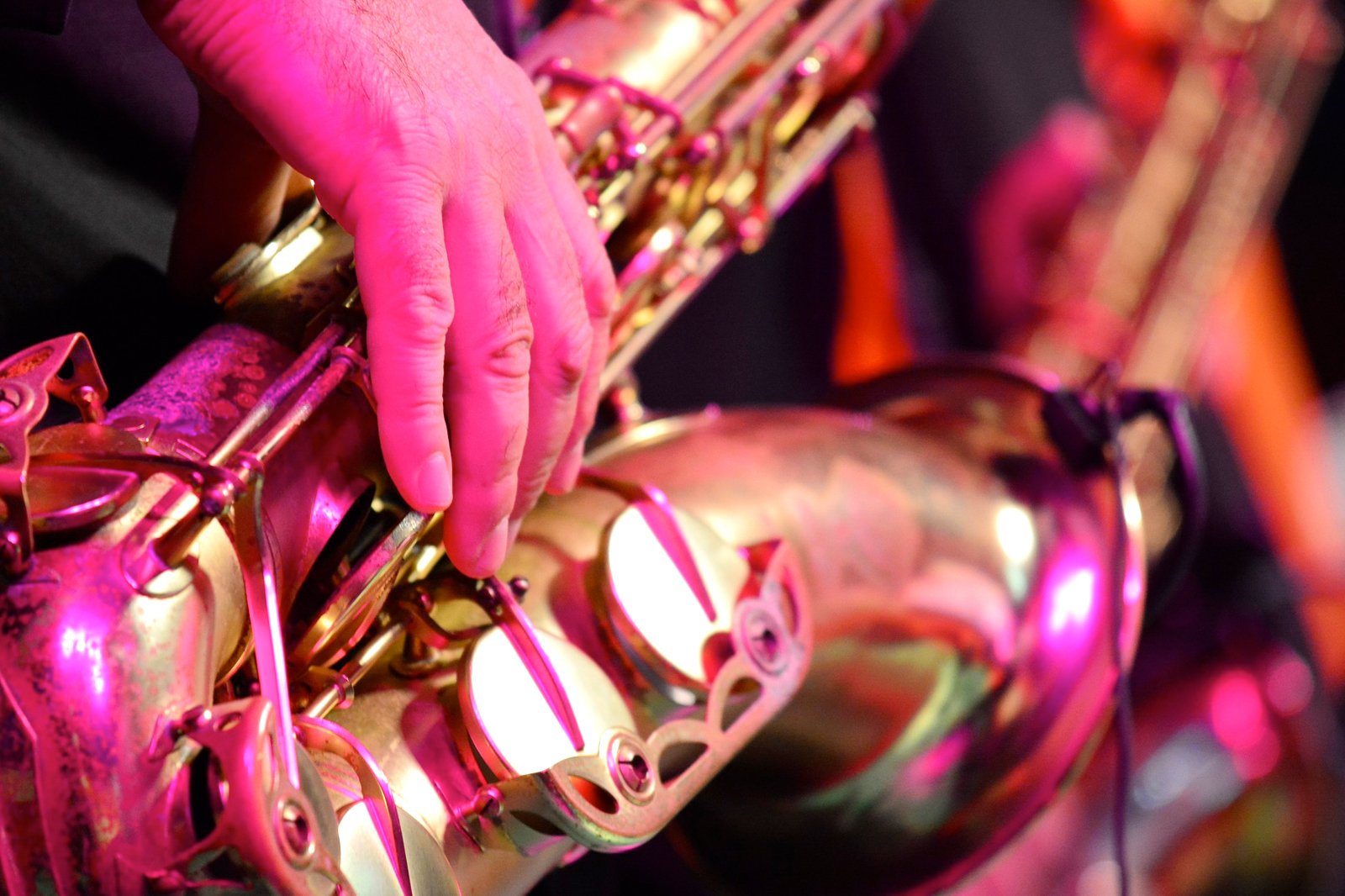 To end your evening in suitably romantic surroundings, head to Blue Note Hawaii. As the sister venue of the famous New York live venue, the standard of musicians performing marks this swanky bar out as one of the best in Honolulu. The layout is demure, and the signature cocktails will keep you in high spirits. Eminent jazz, blues, reggae, and a host of local artists take to the stage 7 nights a week.
Location: 2335 Kalakaua Ave, Honolulu, HI 96815, USA
Open: Daily from 10 am to 11 pm
Phone: +1 808-777-4890
9
Lie back in a hammock and stargaze
Sometimes... just sometimes... the best things in life are free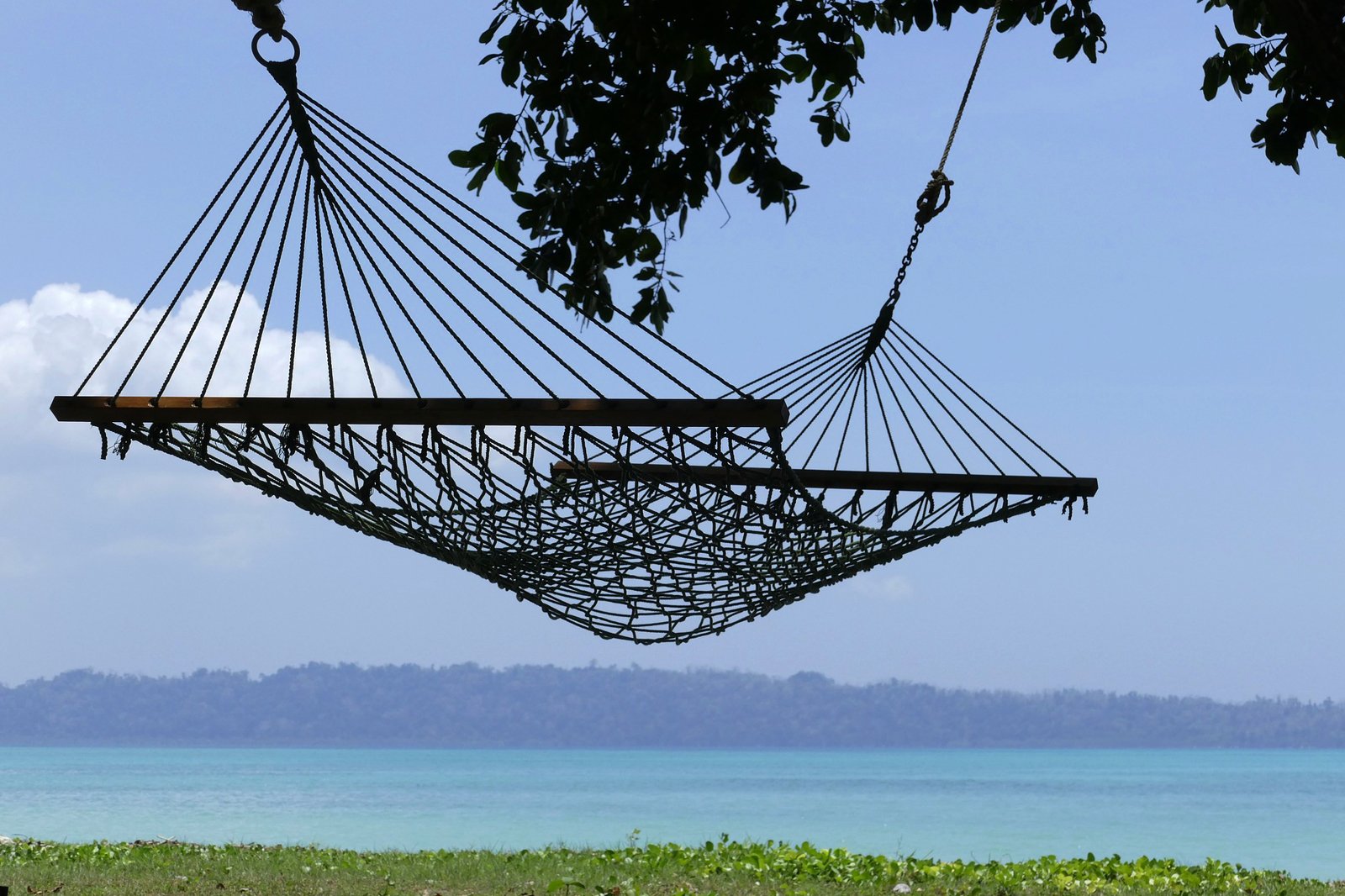 If you're on a honeymoon in Honolulu, there's no better place to be than relaxing in your partners arms as you look up at the stars. For all its fun activities, Honolulu still preserves the relaxing Hawaiian vibe that first brought visitors here, and you'll find plenty of hammocks made for 2 that you can hop into and just enjoy the moment. Many of the best hotels in Honolulu have hammocks set up for guests, and you can often find them for rent through the day on Waikiki.
Back to top