11 Things to Do With Your Family in Los Angeles
Los Angeles's Family-Friendly Places
Los Angeles, with its beautiful parks, kids' museums, and idyllic beaches, is arguably one of the best destinations in the USA to spend time with your little ones. Downtown LA is where you get to take your kids to Hollywood's top studios and theatres, while Santa Monica offers miles of sandy beaches filled with amusement rides, food stalls, and beach games.
The city's many kid-friendly museums are home to millions of rare objects dating back to prehistoric times. These interactive museums are also great for learning about the world through engaging workshops and guided tours. From watching live puppet shows to conducting fun experiments, here are some of the fun things to do with your family in Los Angeles.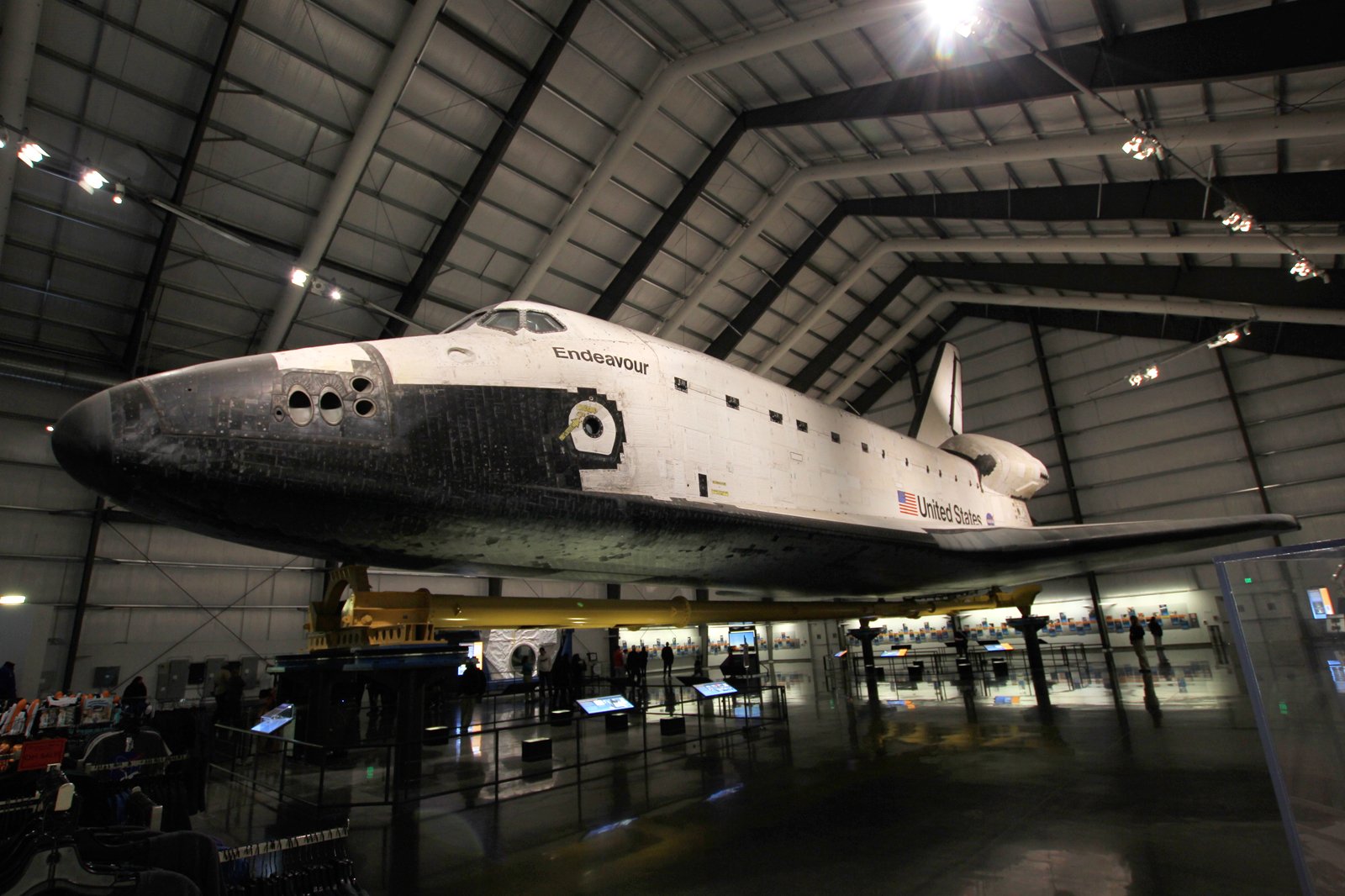 California Science Center
Check out Space Shuttle Endeavor
The California Science Center is an interactive museum dedicated to space travel, the environment, and inventions from different time periods. Its air and space exhibits feature many impressive artefacts, including an Apollo 16 mission spacesuit, a Gemini 11 capsule, and Space Shuttle Endeavor, which travelled into orbit between 1992 and 2011. You can enjoy an immersive movie experience at the onsite IMAX theatre, conduct fun experiments at the science lab, and observe rare marine life at the aquarium.
Location: 700 Exposition Park Dr, Los Angeles, CA 90037, USA
Open: Daily from 10am to 5pm
Phone: +1 323-724-3623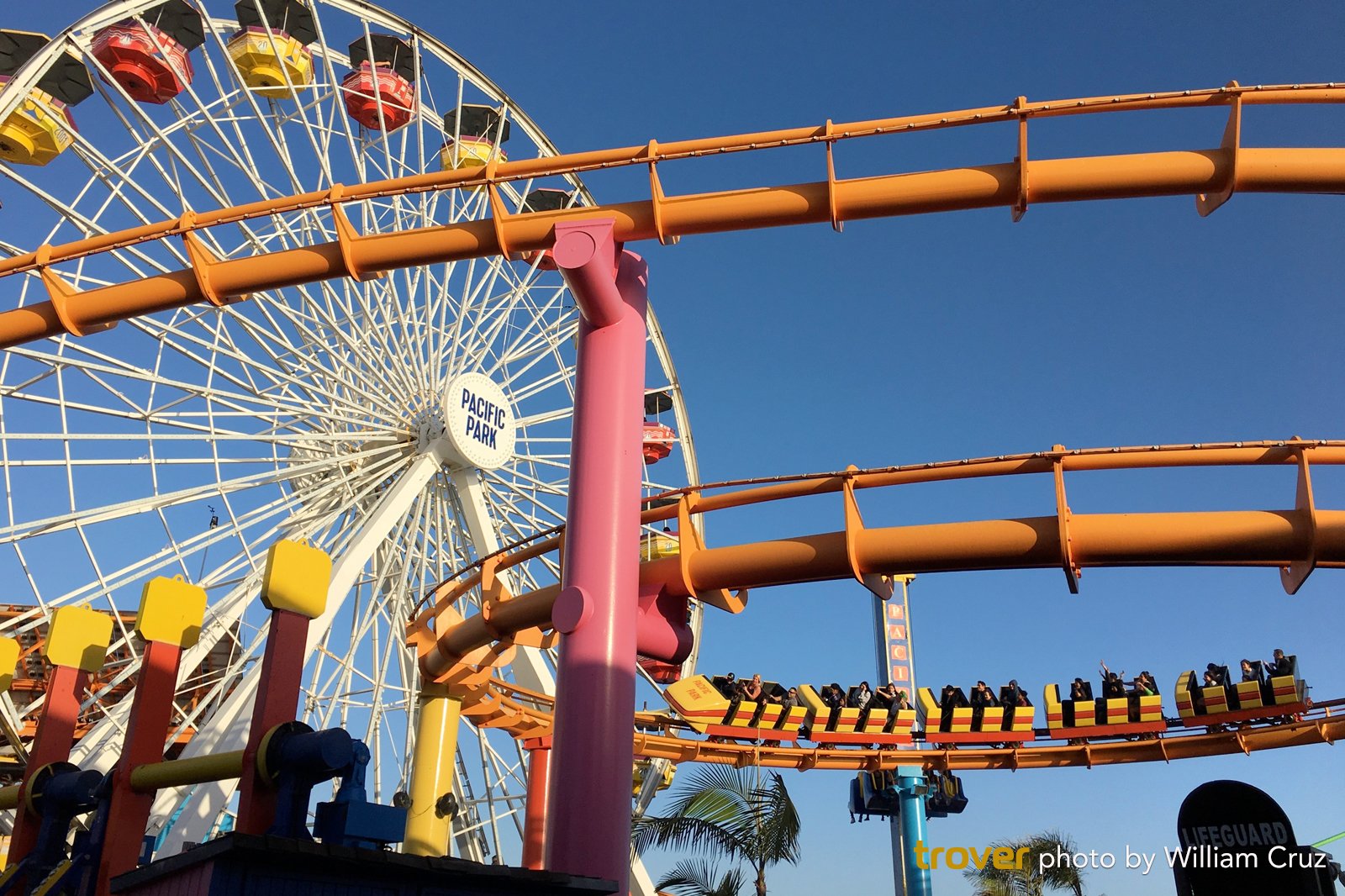 Santa Monica Pier
Ride the Ferris wheel for views of the Pacific Ocean
Santa Monica Pier attracts families with its beachfront promenade and the impressive carnival rides and kid-friendly games you'll find there. Founded in 1909, this traditional amusement park is where you can ride the iconic Santa Monica Pier Carousel, which dates back to the late 1930s. Fairground rides typically cost between $5 and $10 each. Cycling is a popular activity as the pier features a 26-mile-long pathway that runs parallel to the Pacific Ocean. Fitness enthusiasts can work out at an outdoor body-building gym, located south of the pier.
Location: 200 Santa Monica Pier, Santa Monica, CA 90401, USA
Phone: +1 310-458-8901
Couples
Families
Photo
Single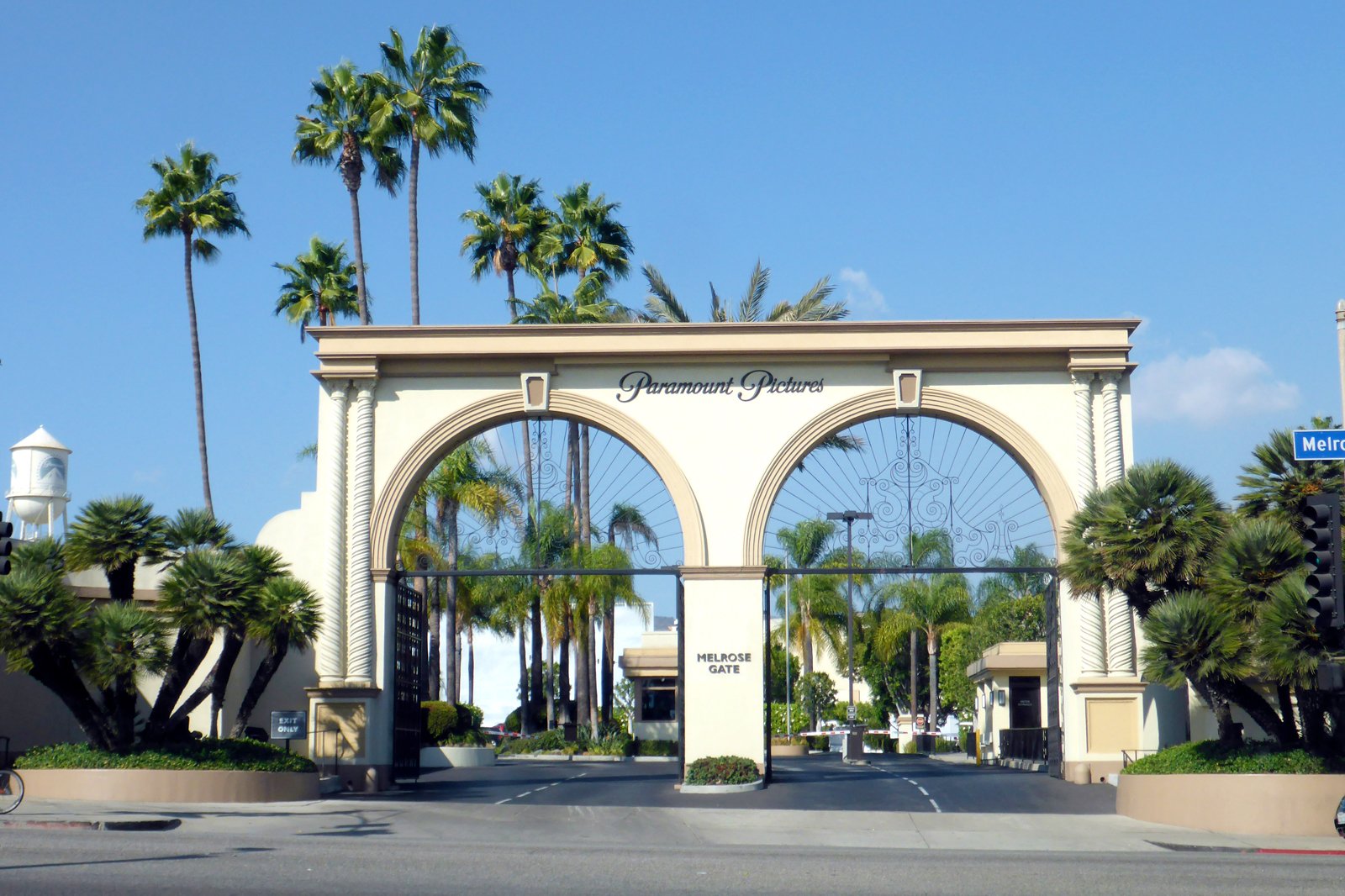 Paramount Pictures Studios
Join the 2-hour tour to see studio sets of your favourite TV shows
Paramount Pictures Studios offer daily tours of its many sets and sound stages for about $58 per person. The 2-hour studio tour takes place in the morning and afternoon, with a guide sharing interesting facts about this renowned film studio. You may even catch some of your favourite TV shows being filmed during your tour. If you're a fan of ghost stories, Paramount Pictures Studios' After Dark tour is a 2.5-hour-long walking tour that includes a visit to the Hollywood Forever Cemetery.
Location: 5515 Melrose Ave, Los Angeles, CA 90038, USA
Open: Daily from 9am to 8.30pm
Phone: +1 323-956-1777
photo by Coolcaesar (CC BY-SA 4.0) modified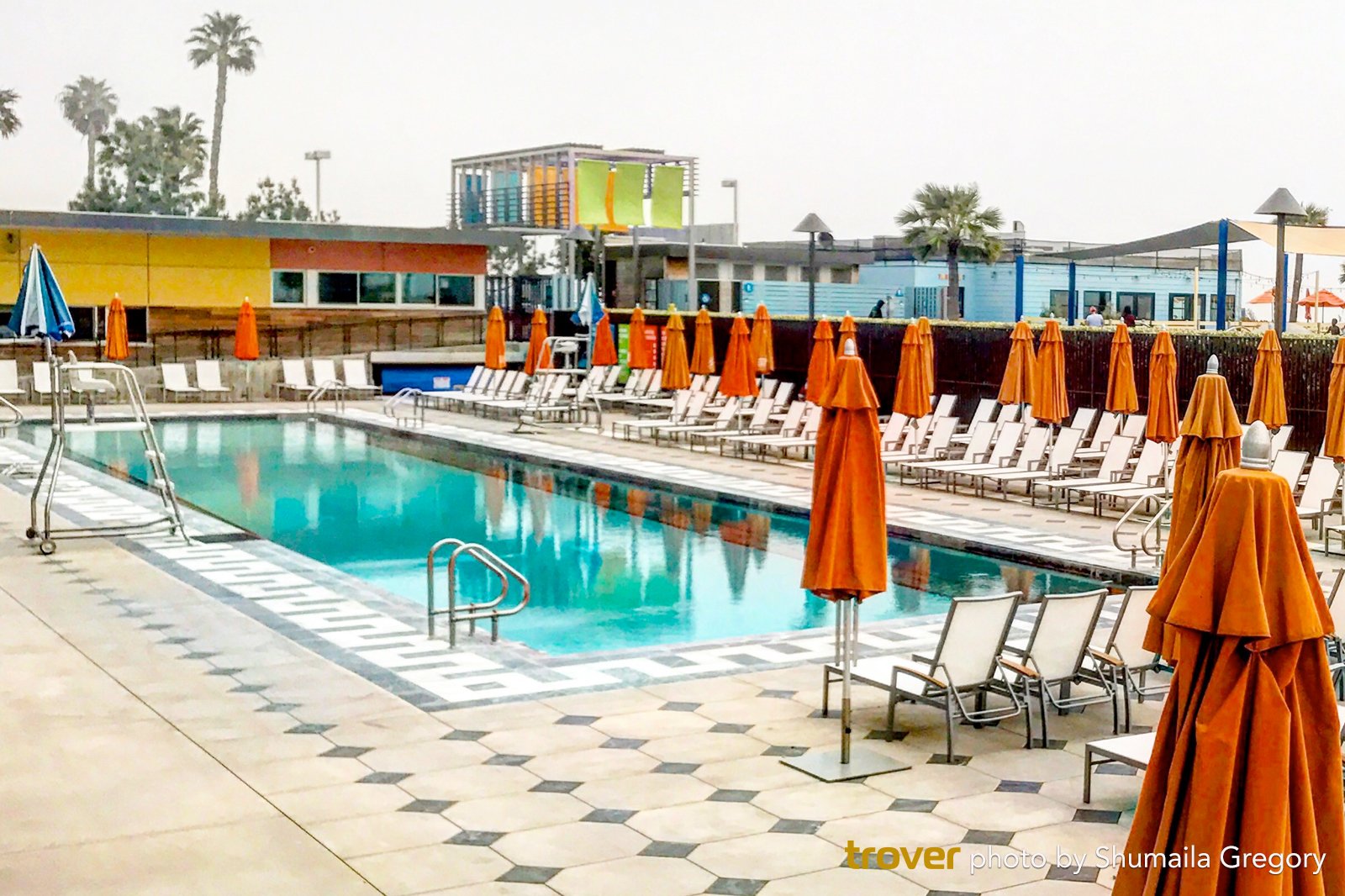 Annenberg Community Beach House
Play beach volleyball at this beach house
Annenberg Community Beach House on Santa Monica Beach is equipped with many facilities for visitors of all ages, including a swimming pool, a playground, beach volleyball courts, and a guesthouse. You get to rent a sun chair and lounge on the viewing deck while the little ones have fun at the splash pad. The property also offers swimming, yoga, stand-up paddleboard, and synchronised swimming lessons. Admission to the Annenberg Community Beach House is free of charge, though charges are applied for pool usage and equipment rental.
Location: 415 Pacific Coast Hwy, Santa Monica, CA 90402, USA
Open: Daily from 8.30am to 5.30pm
Phone: +1 310-458-4904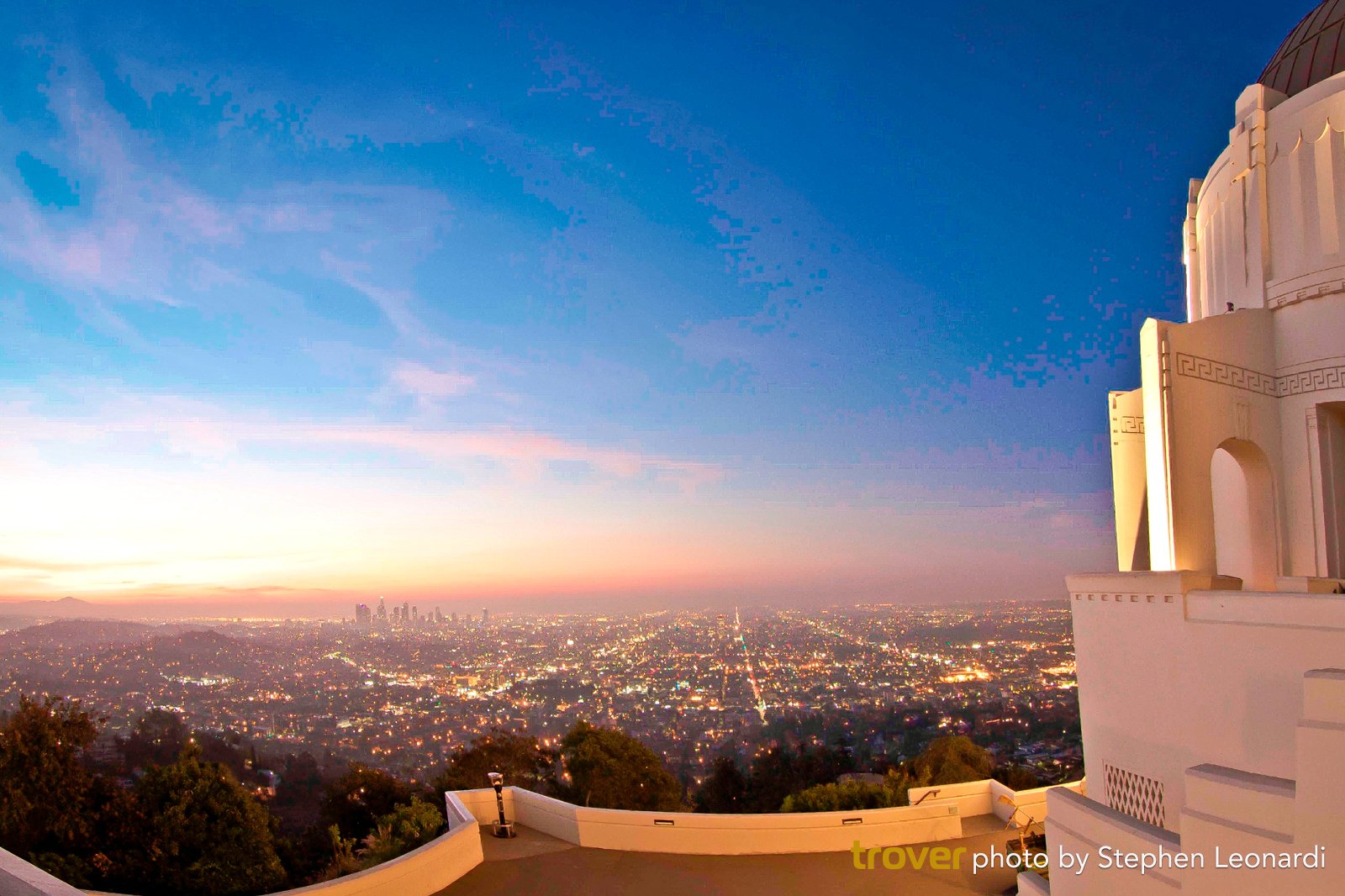 Get active at Griffith Park
Enjoy views of LA at the Griffith Observatory
Griffith Park, located 2.5 miles east of the Hollywood Bowl, is one of the largest municipal parks in the USA. It offers a variety of activities for all visitors, including hiking, golfing, cycling, and horseback riding. There are over 50 miles of trails, many of which are set close to waterfalls and lagoons within the park. You can also visit rare wildlife at the Los Angeles Zoo & Botanical Gardens, catch a concert at the Greek Theatre, and enjoy panoramic views of Los Angeles at the Griffith Observatory.
Location: 4730 Crystal Springs Dr, Los Angeles, CA 90027, USA
Phone: +1 323-913-4688
Hollywood Walk of Fame
Pose for a photo in front of the TCL Chinese Theatre
The Hollywood Walk of Fame commemorates notable actors and filmmakers by memorialising their handprints, signatures, and nameplates with a large golden star. Located on Hollywood Boulevard, this area is often packed with camera-toting tourists looking to spot their favourites along the sidewalk. Another popular landmark here is the TCL Chinese Theatre, which has been showcasing the latest Hollywood films since 1927.
Location: N Highland Ave & Hollywood Boulevard, Los Angeles, CA 90028, USA
Phone: +1 323-469-8311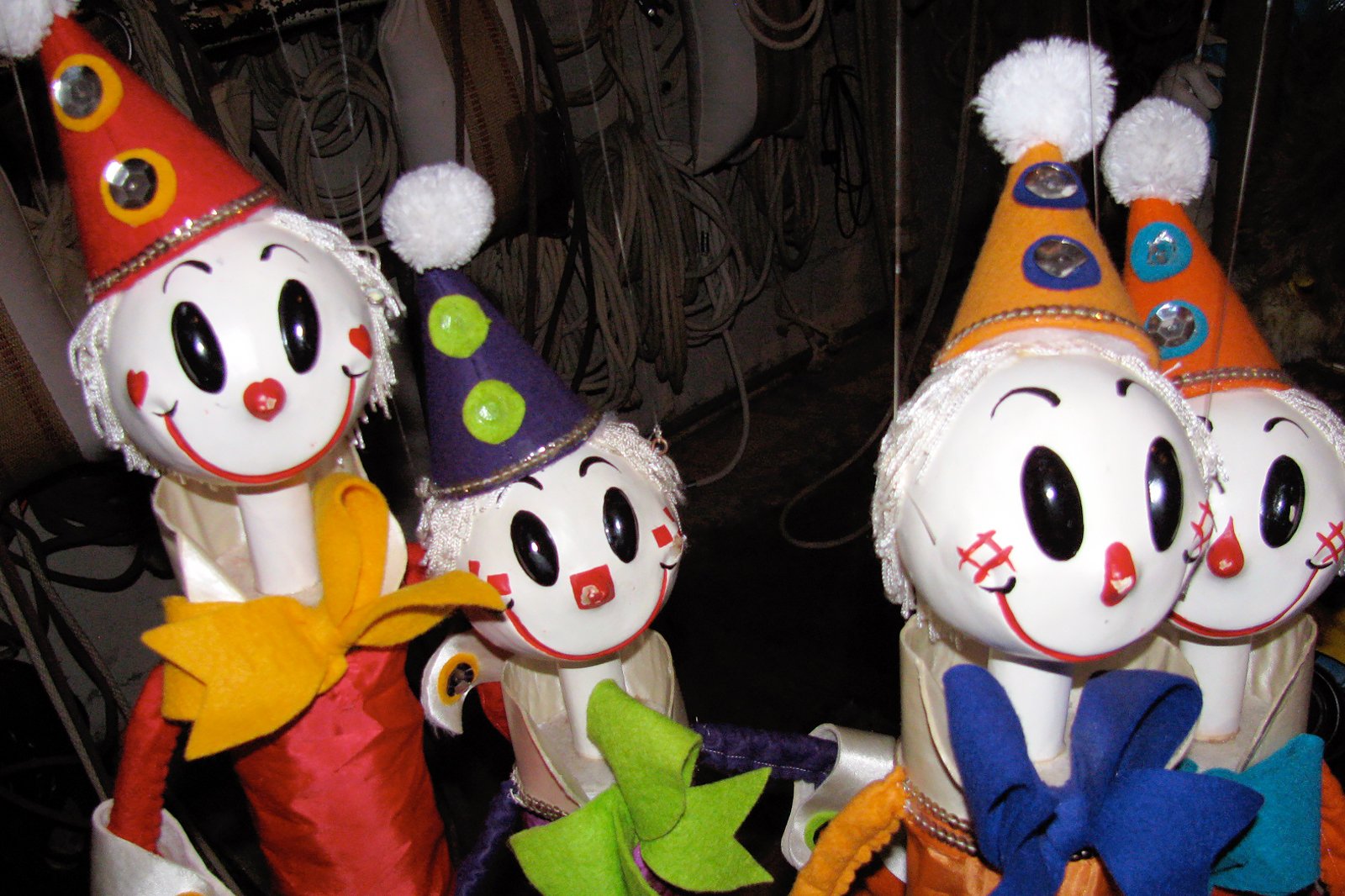 Watch a play at Bob Baker Marionette Theater
Adopt a puppet for charity
The Bob Baker Marionette Theater dates back to 1963, making it the longest-running puppet theater in the USA. A Los Angeles landmark, families get to enjoy plays featuring handcrafted puppets, many of which were created by the founder of the theatre. They can even purchase a puppet of their own, with proceeds going towards funding educational programmes and preserving the art of puppetry in the city. Tickets to the Bob Baker Marionette Theater costs around $15 per person.
Location: 1345 W 1st St, Los Angeles, CA 90026, USA
Open: Tuesday – Friday from 9am to 2pm, Saturday – Sunday from 12pm to 4pm (closed on Mondays)
Phone: +1 213-250-9995
photo by charity shopper (CC BY 2.0) modified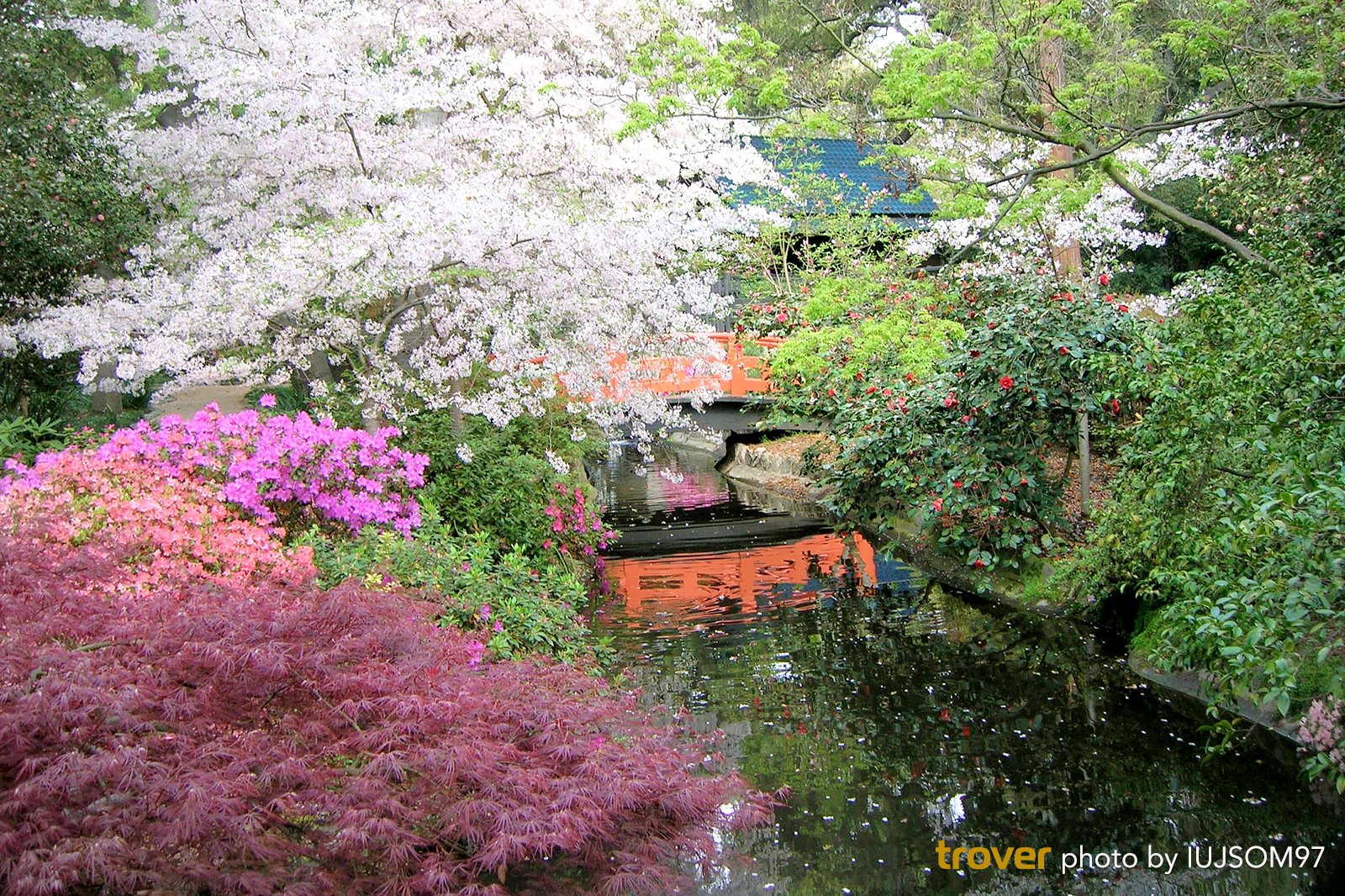 Descanso Gardens
Hop on the Enchanted mini train
Descanso Gardens is a 150-acre botanical park located 5.4 miles northwest of the Kidspace Children's Museum. Its themed gardens are teeming with oak trees, rare herbs, medicinal plants, and beautiful flowers, including North America's largest camellia collection. The gardens are also where you can spot over 100 species of birds and mammals such as squirrels, mule deer, and bobcats. The best way to explore Descanso Gardens is by taking the Enchanted Railroad, which costs $3 per ride.
Location: 1418 Descanso Dr, La Cañada Flintridge, CA 91011, USA
Open: Daily from 9am to 5pm
Phone: +1 818-949-4200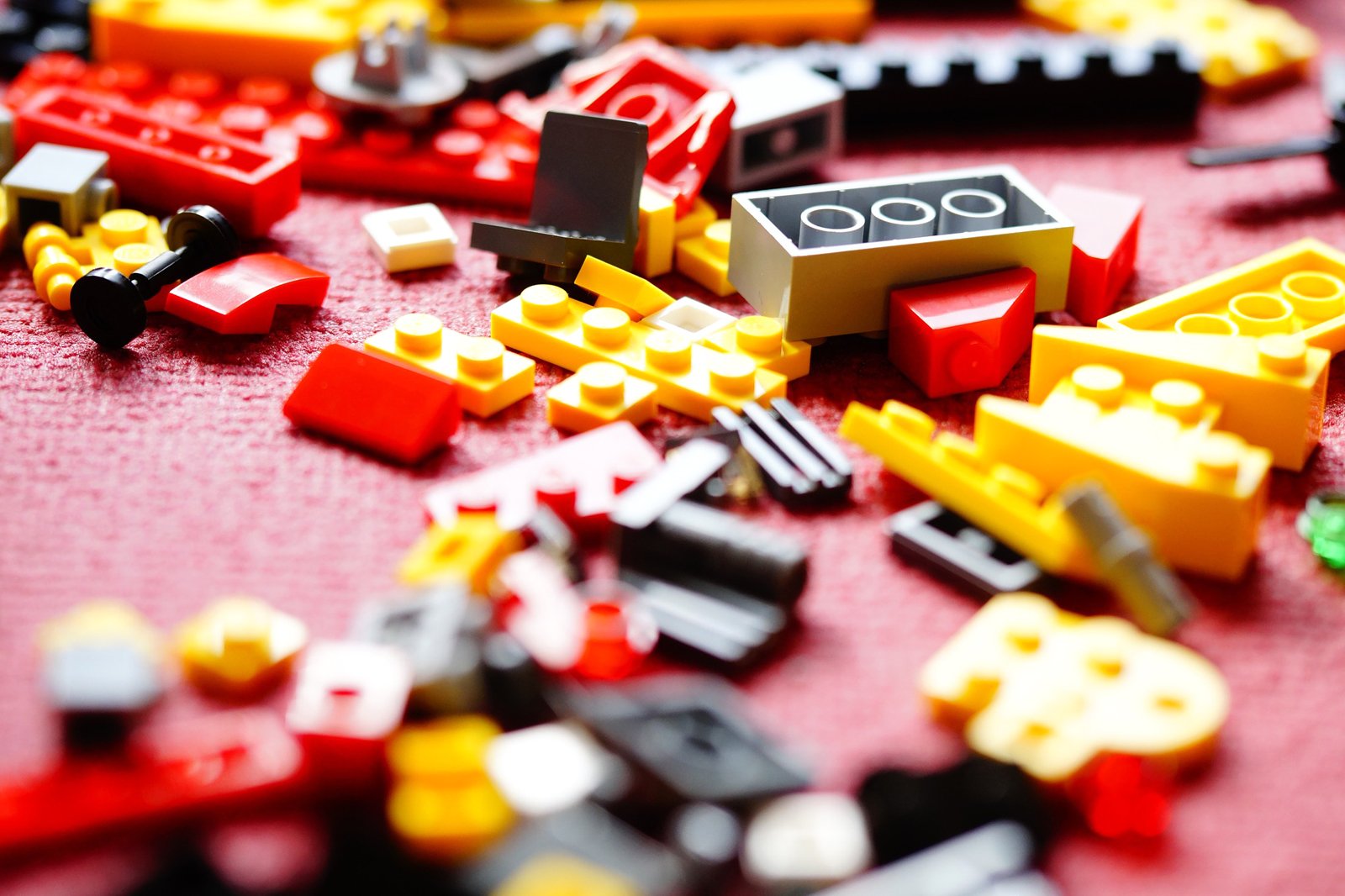 Kidspace Children's Museum
Build a fort at Arroyo Adventure
The Kidspace Children's Museum lets your little ones enjoy hours of indoor and outdoor activities. It spans 3.5 acres of interactive exhibits and workshops, such as storytelling sessions, building workshops, and even a giant ant colony climbing structure. The Arroyo Adventure is one of the highlights at the Kidspace Children's Museum, where children can learn how to build dams, play musical instruments made with natural instruments, made clay art, and climb a giant hawk's nest. Things can get rather messy, so be sure to bring along extra clothes, towels, and shoes.
Location: 480 N Arroyo Blvd, Pasadena, CA 91103, USA
Open: Monday–Friday from 9.30am to 5pm, Saturday–Sunday from 10am to 5pm
Phone: +1 626-449-9144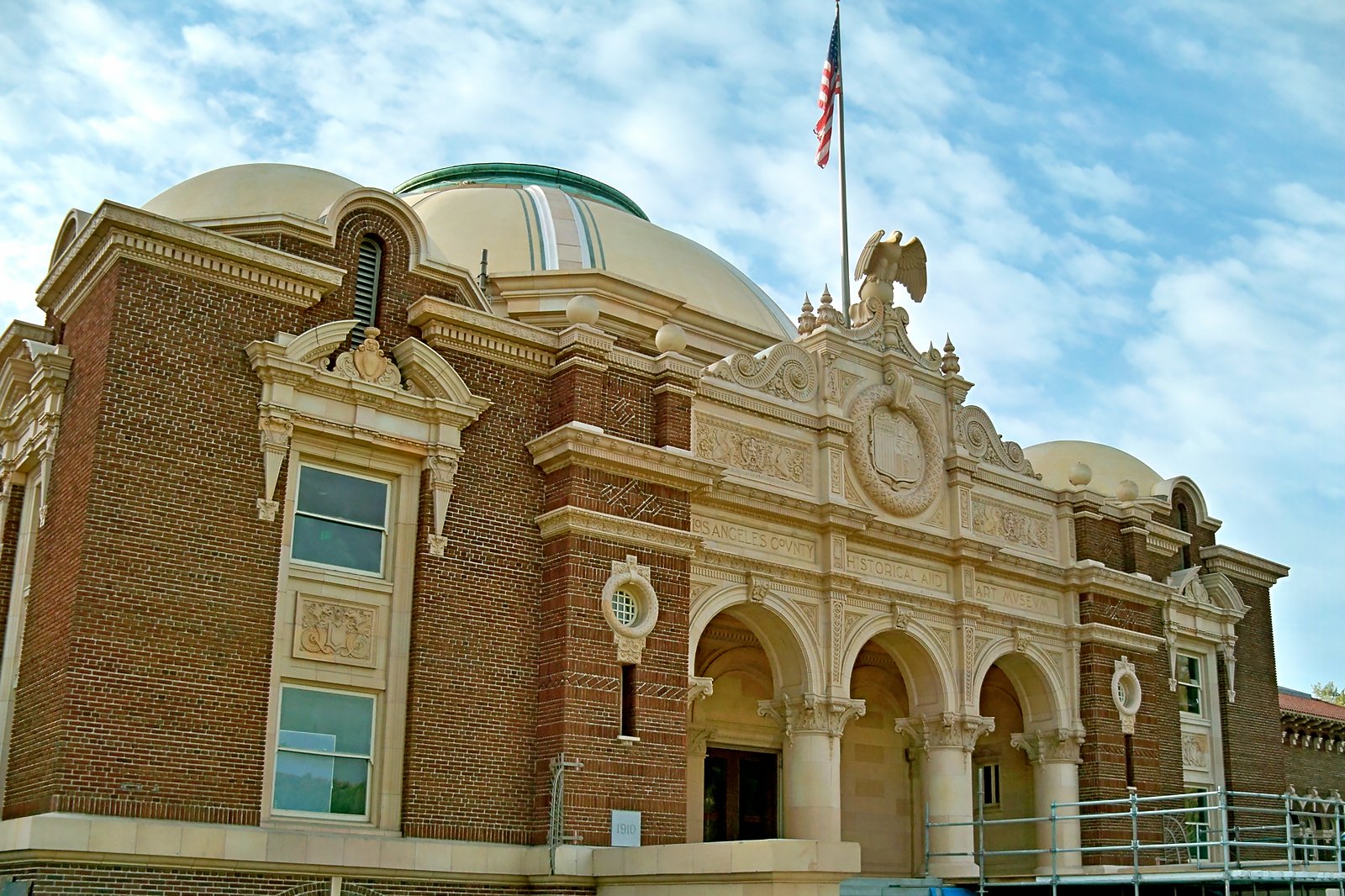 Natural History Museum of Los Angeles County
Check out over 300 fossils at the Dinosaur Hall
The Natural History Museum of Los Angeles County displays over 35 million artefacts, many of which date back to prehistoric times. The museum has around 15 permanent exhibits on dinosaurs, mammals, insects, birds, gems, and minerals. A must-visit is the Dinosaur Hall, which has a remarkable T-Rex growth series and more than 300 fossils of ancient dinosaurs and sea creatures. You also get to watch the museum staff handling real archeological findings at the 2nd floor Dino Lab.
Location: 900 W Exposition Blvd, Los Angeles, CA 90007, USA
Open: Daily from 9.30am to 5pm
Phone: +1 213-763-3466
photo by atgorden (CC BY-SA 3.0) modified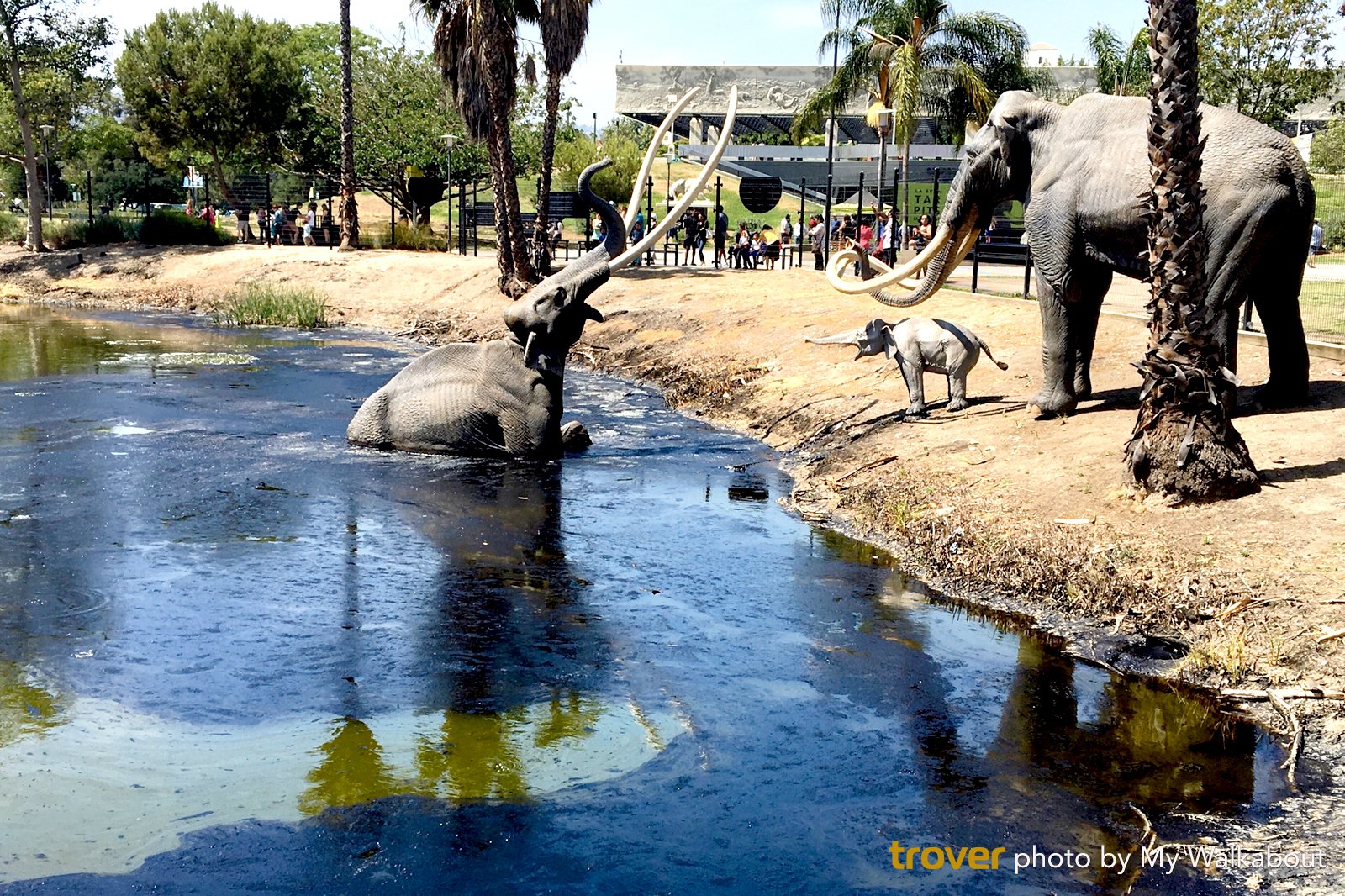 La Brea Tar Pits and Museum
See the preserved remains of a wooly mammoth
The La Brea Tar Pits and Museum is where you can check out over 1 million fossils from 650 species in Los Angeles. The bubbling asphalt pits have trapped numerous creatures that once roamed southern California during the Ice Age. Over the years, bones of mammoths, sabre-toothed tigers, and condors have been excavated and put on display at the onsite museum. Join the Excavator Tour to learn about the history of Brea Tar Pits and see scientists working at the Fossil Lab.
Location: 5801 Wilshire Boulevard, Los Angeles, CA 90036, USA
Open: Daily from 9.30am to 5pm
Phone: +1 323-857-6300