10 Things to Do with Kids in Gatlinburg & Pigeon Forge
Gatlinburg for Families
Gatlinburg and Pigeon Forge in the Great Smoky Mountains of Tennessee are real finds for families seeking an action-packed getaway. Families spend their days skiing and snowboarding in the winter, then in warmer weather go hiking, horseback riding, fishing or splashing around at a water park.
Kids are sure to enjoy imagination-sparking attractions like Ripley's Aquarium and Gatlin's Fun Center, while Dollywood is a must for its colourful kiddie rides and heart-racing roller coasters alike. And there's no shortage of quirky little spots to see, such as Goats on the Roof – an elaborately themed mini-golf courses and eccentric museums. Here are some ideas for family activities in Gatlinburg and Pigeon Forge.
1
Explore the fun-filled world of Dollywood
The cheerful creation of country superstar Dolly Parton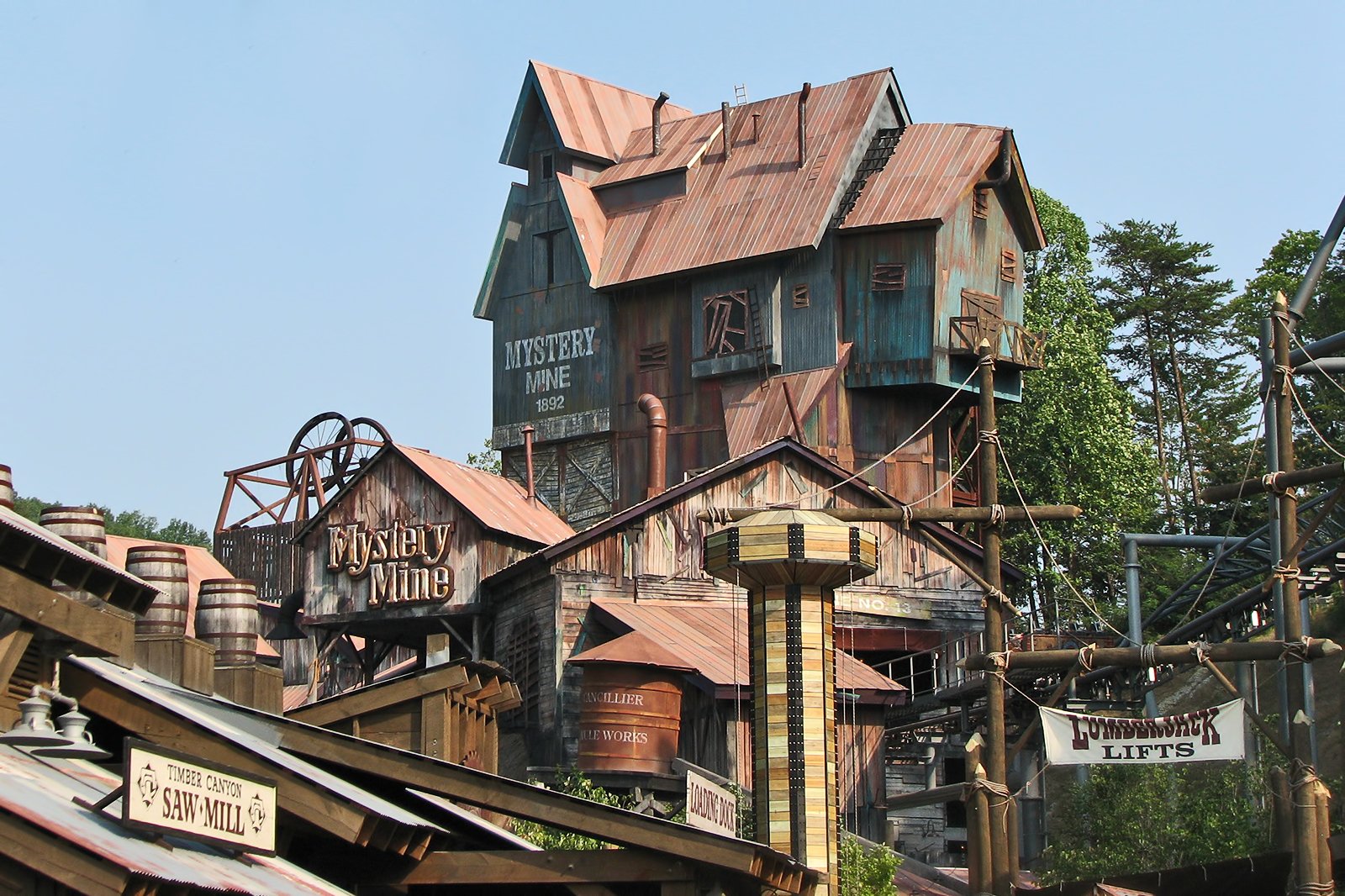 There's something to amuse and excite families of all ages at Dollywood. Let the wee ones take a whirl on such rides as the Busy Bees merry-go-round or scramble over fire engines in the FireHouse play yard. For older kids there's the Mystery Mine roller coaster that races through an abandoned mine and many other thrill-inducing rides like the free-falling Drop Line and Dizzy Disk.
Families could also explore the area's history and landscape by hopping aboard the Dolly Express for a scenic train trip or stopping at the 1890s Calico Falls schoolhouse. If visiting from the second week of November through December, you'll be treated to nightly holiday parades and the festive Santa Land exhibit.
Location: 2700 Dollywood Parks Blvd, Pigeon Forge, Tennessee, USA
Phone: +1 800 365 5996
photo by Jeremy Thompson (CC BY 2.0) modified
2
Hit the slopes and fun park at Ober Gatlinburg
The little ones will love the Kiddie Land train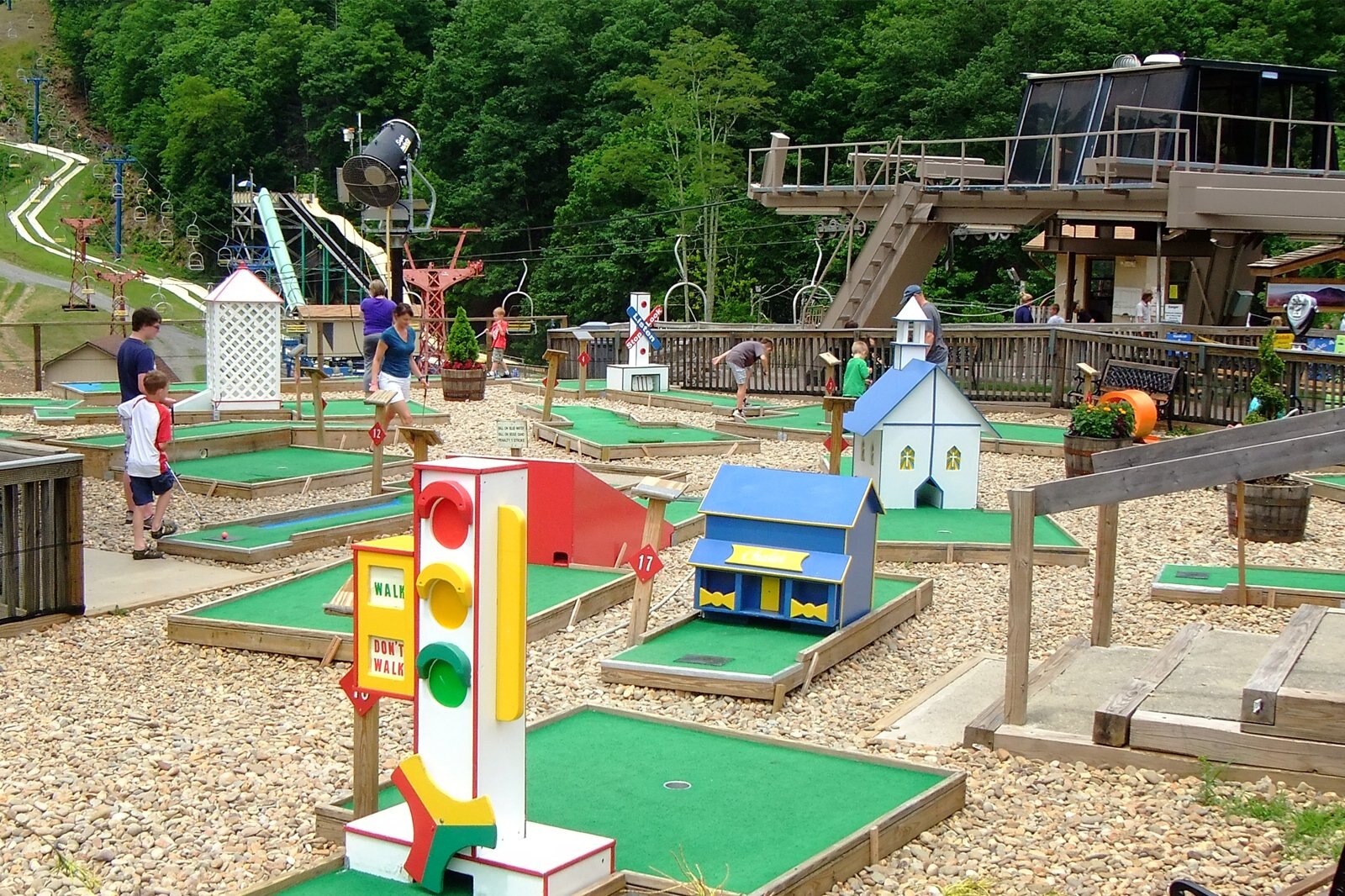 Gatlinburg's ski resort offers 10 trails for skiers and snowboarders to explore, with equipment rentals and lessons available. Beyond its winter activities, Ober is a fun place for families year-round with amusement park rides, a huge indoor ice-skating rink, mini-golf, water raft rides and the chance to see bears and bobcats in the Wildlife Encounter zoo.
The easiest way to get here is by catching the aerial tram ride from downtown, which costs about $13 for adults and $10.50 for kids aged 5-11. There's an admission fee for each attraction, so you'll save money by buying a wristband that allows entry into several places. Prices and opening hours vary with the season.
Location: 1310 Ski Mountain Road, Gatlinburg, Tennessee, USA
Phone: +1 865 436 5423
photo by Patrick Chan (CC BY-SA 2.0) modified
3
Fuel up with a cookout style feast at Crockett's 1875 Breakfast Camp
Crazy big breakfasts in an old-time country setting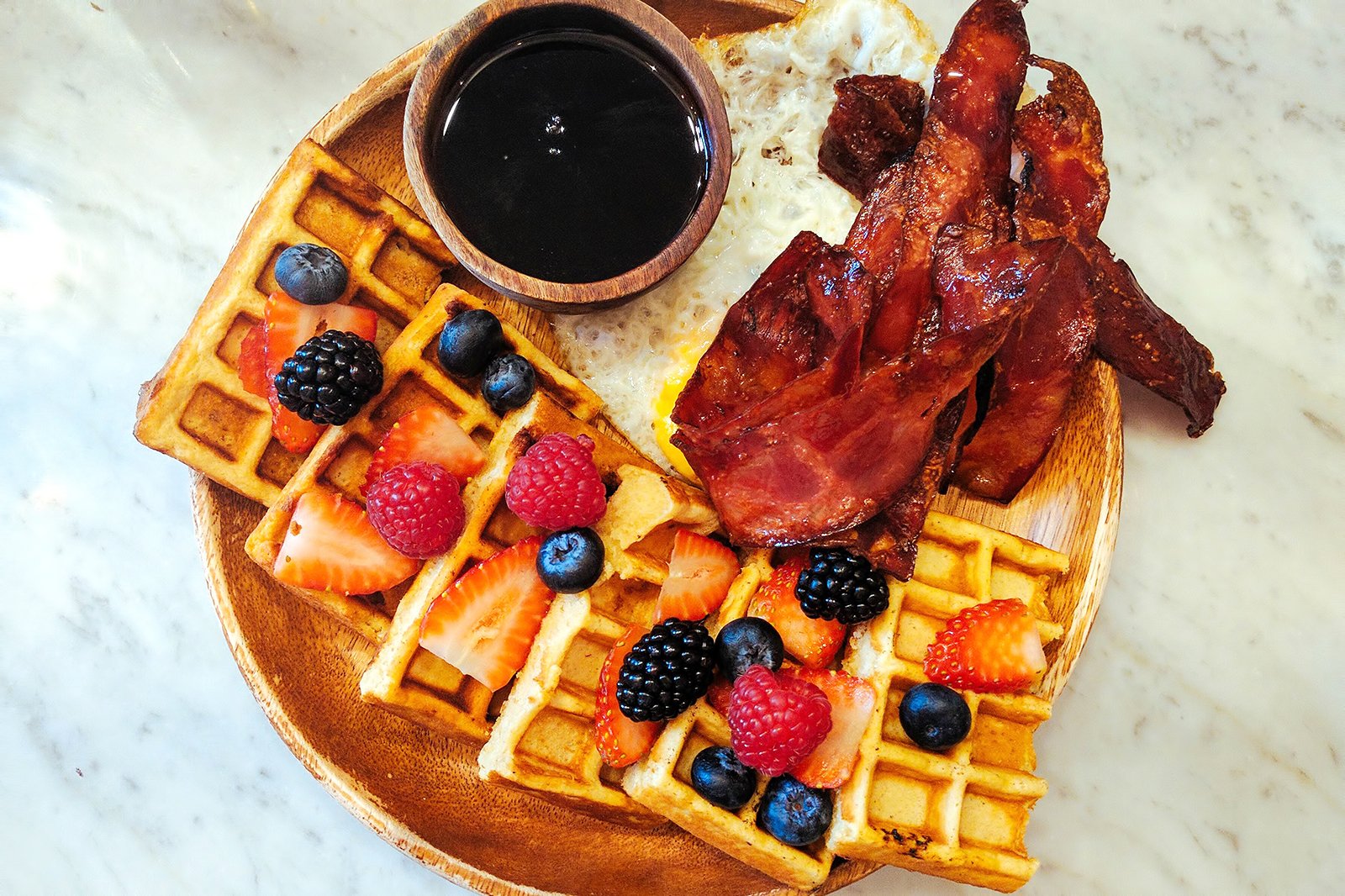 Known for its hearty breakfasts, Crockett's serves up inches-thick pancakes, the grandly-named "Waffle of Insane Greatness", and skillets spilling over with sugar cured ham and pecan smoked bacon. And so much more. If you're counting calories, you'll probably get your week's worth with the biscuits and grits alone (tip: don't count them here).
Aside from the food, Crockett's earns its family-friendly credentials with its frontier-style cabin setting complete with a roaring fireplace, hay bales and rustic wood from old barns – it feels more like the first stop of a mountain adventure journey than a restaurant. There's no children's menu but one order of a scrambler or skillet could easily be shared by 2 or 3 kids.
Location: 1103 Parkway, Gatlinburg, Tennessee, USA
Open: Monday–Thursday from 8 am to 1 pm, Friday–Sunday 7 am to 1 pm
Phone: +1 865 325 1403
4
Visit Ripley's Aquarium of the Smokies
Pay extra for a splash with the stingrays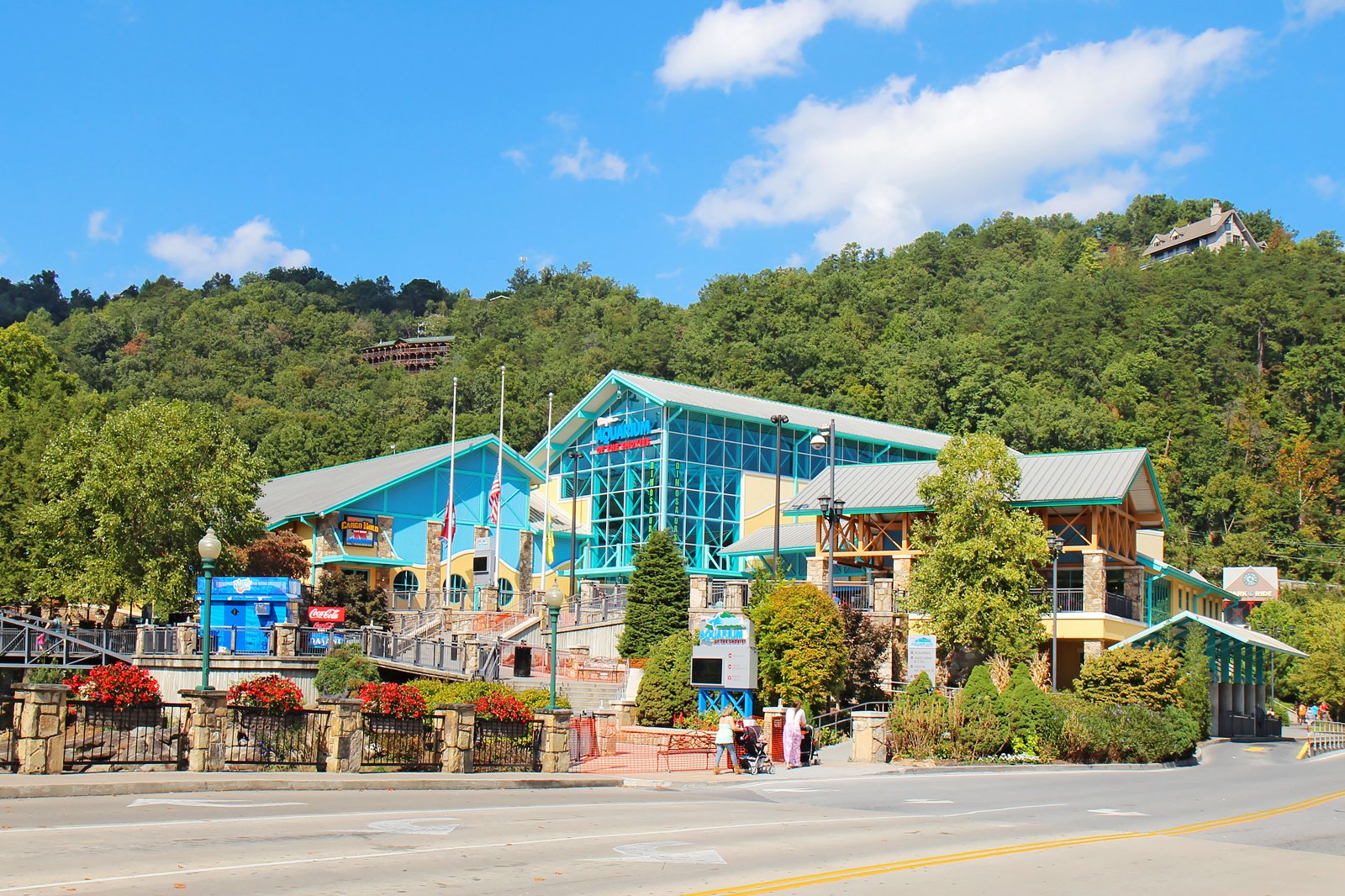 Ripley's brings the marine world to the mountains with this elaborate aquarium full of colourful ocean life and interactive exhibits. Discover weird and wonderful sea creatures like the octopus, scorpion fish, pufferfish, corals and horseshoe crab. Families flock to the penguin exhibit where they can go through the underwater tunnel for an amazing close-up look. Another tunnel brings you face-to-face with giant stingrays, green sea turtles and sharks.
Save money by buying combo tickets for entry to the aquarium plus 2 or more Ripley's sights in Gatlinburg including Ripley's Believe it or Not, Haunted Adventure and the Guinness World Records attraction.
Location: 88 River Road, Gatlinburg, Tennessee, USA
Open: Daily from 9 am (closing times range from 8 pm to 11 pm depending on the season and day)
Phone: +1 865 430 8808
5
Hike, fish and play at Herbert Holt Park
Book a pavilion for your family picnic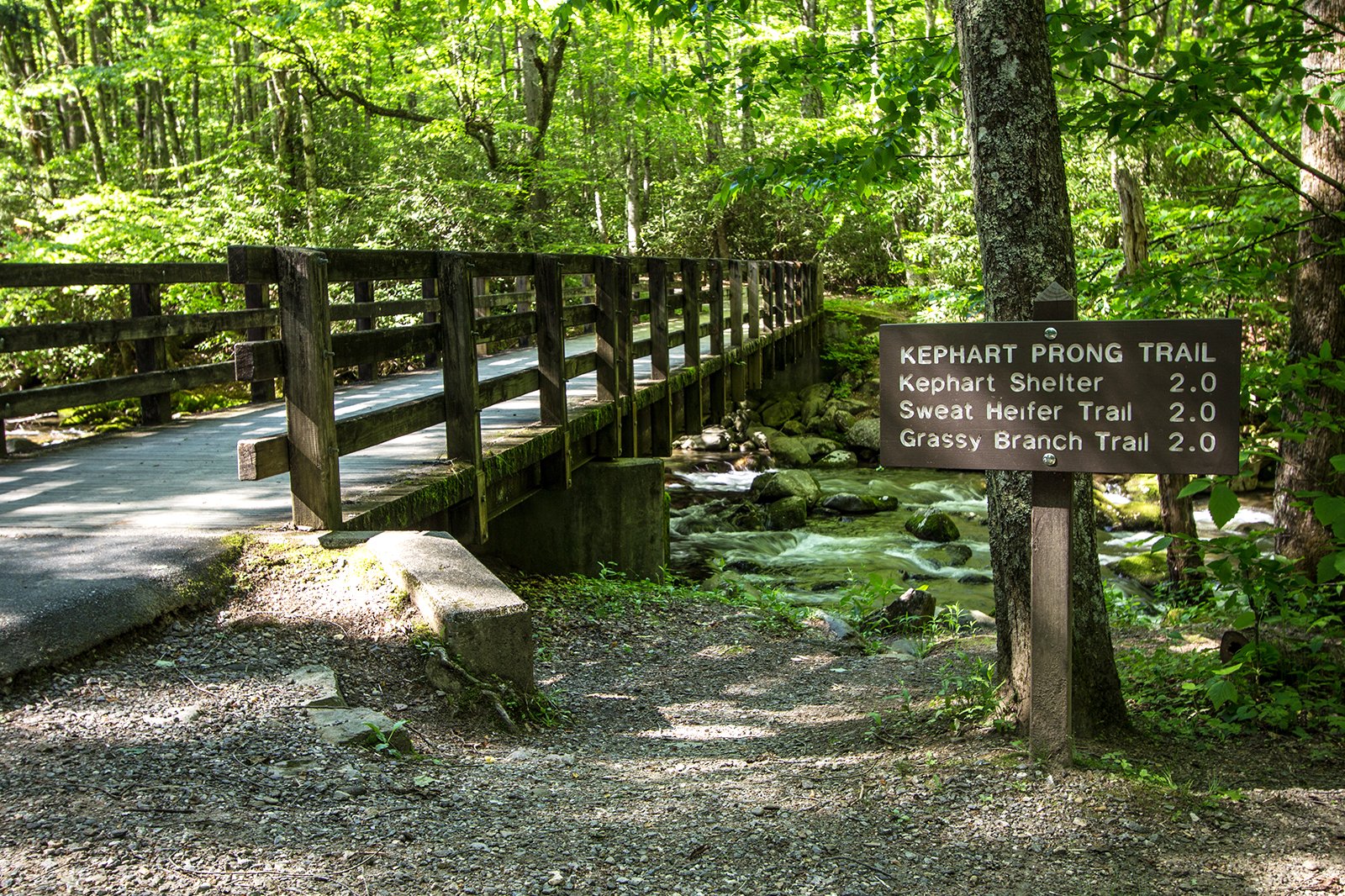 Ideal for a budget-minded family to enjoy the great outdoors, you'll find walking trails, a playground and plenty of leafy green space to run around in the park. Kids can try their luck casting a line from the children's fishing pier along the creek, which is stocked weekly with rainbow trout from the park's fish farm.
There's no fee or fishing permit required but you'll need to bring your own gear and check the signs for rules and regulations. Entry to the park is free but non-residents are charged a fee to use the pavilions, which must be reserved in advance.
Location: 811 E Parkway, Gatlinburg, Tennessee, USA
Phone: +1 865 436 7080
6
Ride the alpine coaster at Goats on the Roof
Goats on the roof? You herd it here first…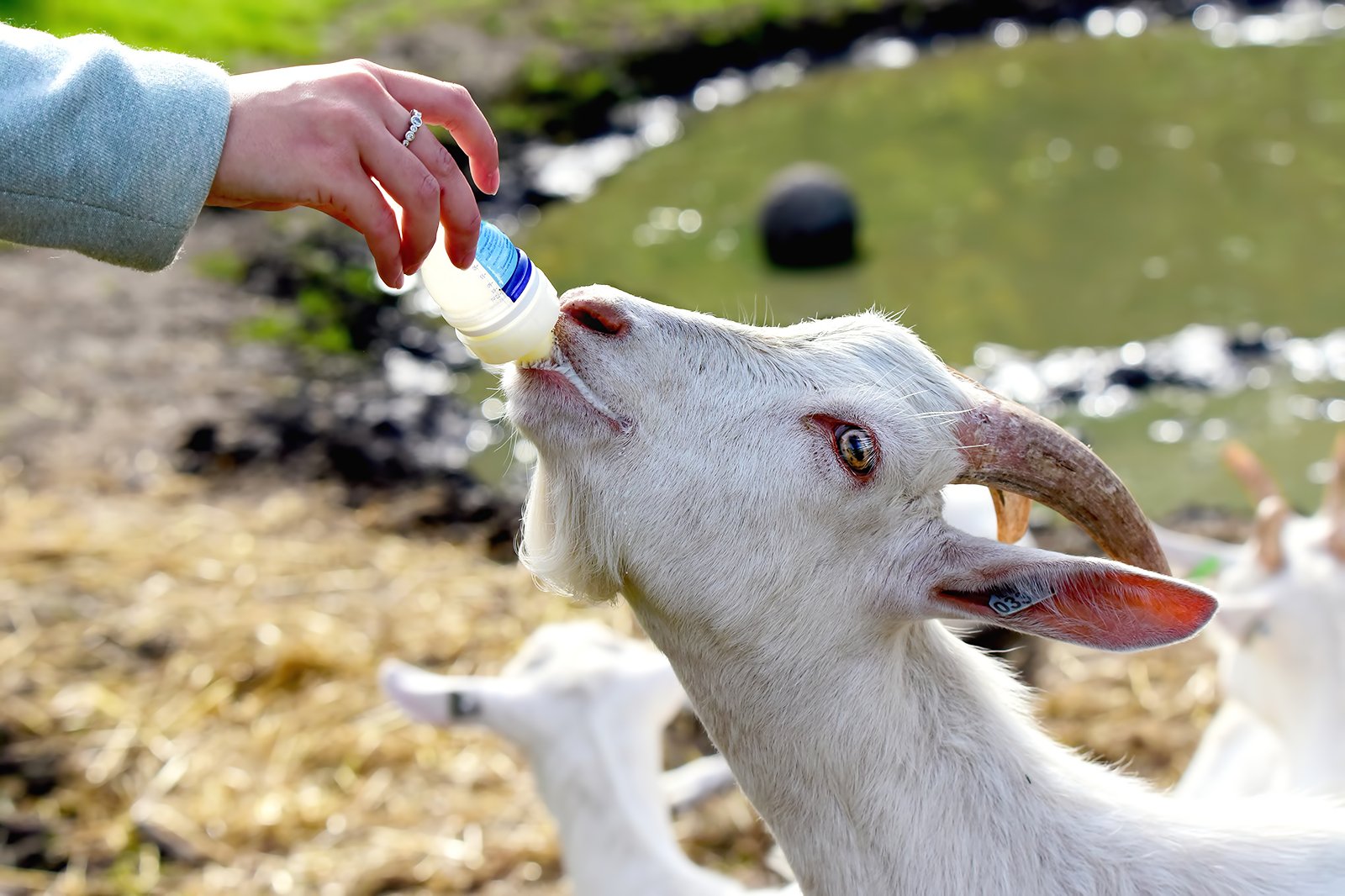 It's got a peculiar name but has exactly what it says it has: yes, there are goats here and they do little but live their best goat lives up on the roof. Kids can enjoy feeding the goats or trying their hand at old-style prospecting at the gem mining exhibit.
There's a big gift shop to browse and an inviting front porch for families to savour some fudge or ice-cream while relaxing on the Amish rocking chairs. And the must-do activity here (for people, not the goats) is to take the alpine coaster for an exhilarating twisty-turny ride down the mountain. The ride costs about $15 with discounts for kids.
Location: 1341 Wears Valley Road, Pigeon Forge, Tennessee, USA
Open: Daily from 10 am to 9 pm (open till 10 pm Friday and Saturday)
Phone: +1 865 366 7139
7
Go for a go-kart spin at The Track
Two locations for double the fun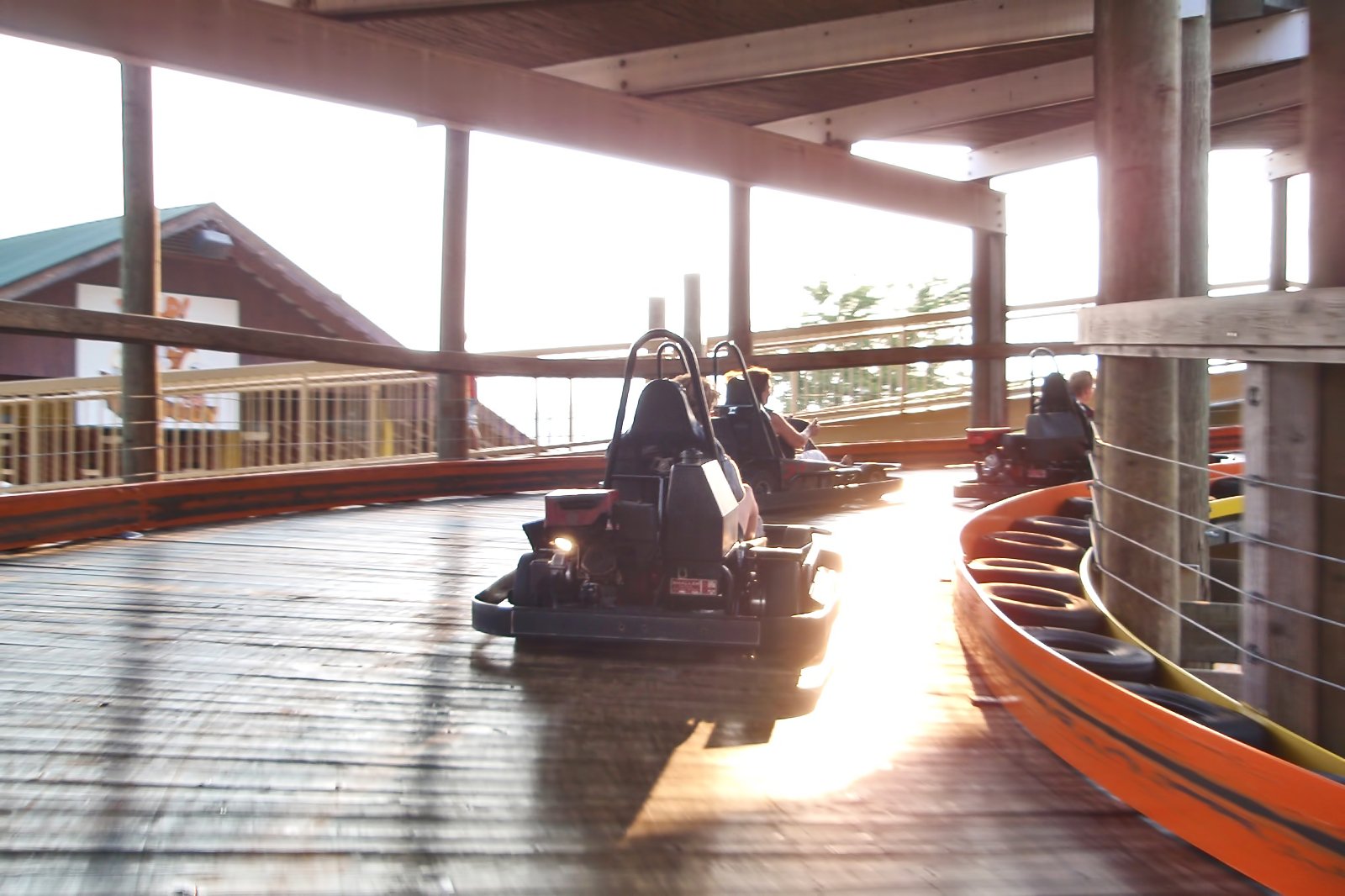 Go-kart riding isn't just for big kids at The Track, which lets little racers have a go on the Kiddie Karts. Older family members looking for an action-packed drive could try Wild Woody, where you'll zoom up a wooden track three and a half storeys before circling back down and navigating a steep heart-racing drop near the finish.
Beyond the go-karts, families will find tons to do here including amusement park rides, kiddie rides, mini-golf and more than 60 games in the arcades. Opening hours vary by season.
Location: 2575 Parkway (Traffic Light #3) and 4061 Parkway (Traffic Light #10), Pigeon Forge, Tennessee, USA
Phone: +1 865 453 4777 and +1 865 409 1077
photo by Joel Kramer (CC BY 2.0) modified
8
Take a canopy tree walk at Anakeesta
Treetop adventures with spectacular views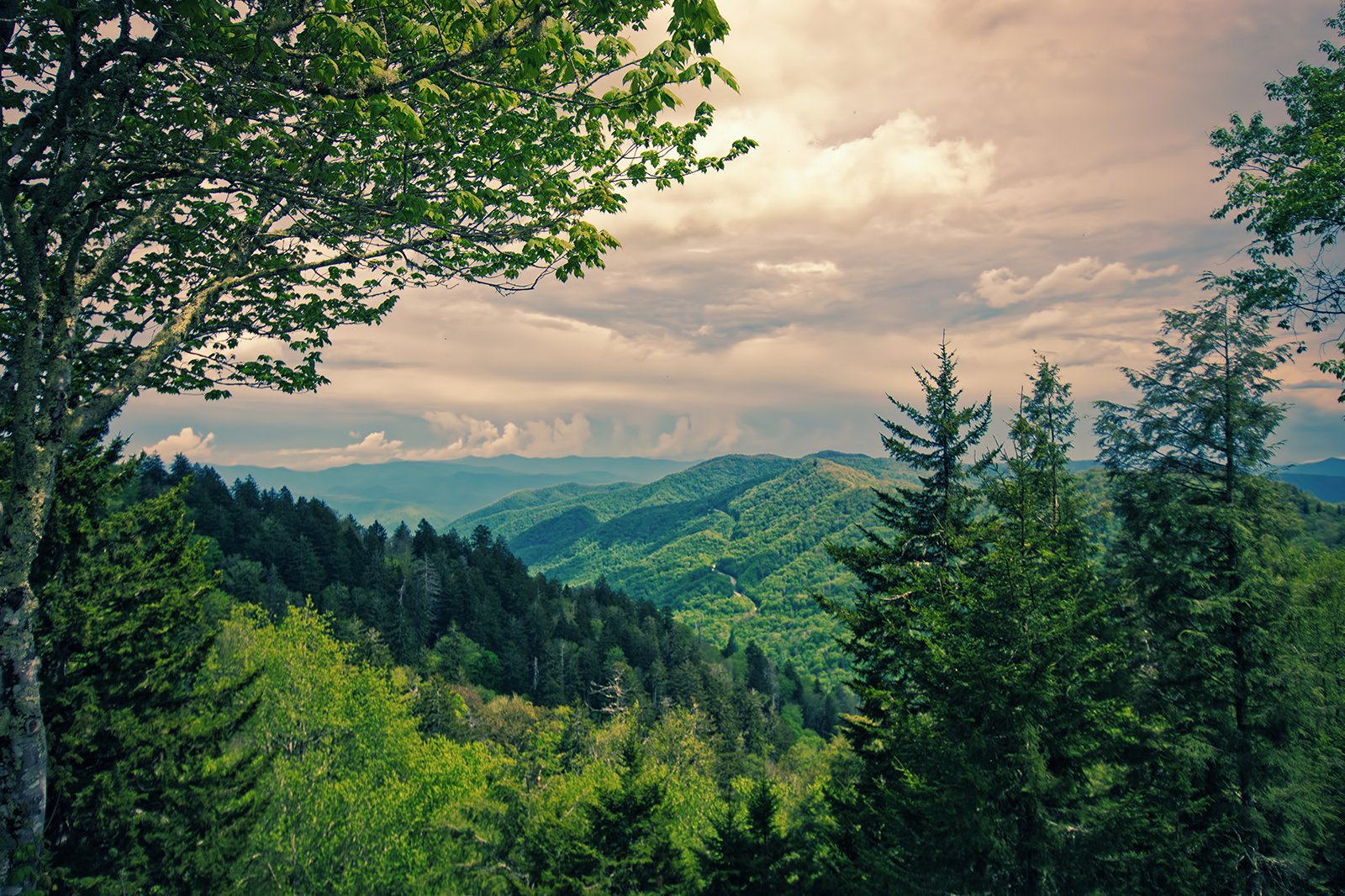 This mountaintop theme park offers families a good mix of excitement and relaxing down-time with a view. Its Duelling Zipline gives a pair of thrill seekers the chance to fly alongside one another through the air some 40 metres above ground. Take the canopy walk for a sky-high view over the forest across 16 connected bridges in the treetops.
Families could spend hours exploring the park's Firefly Village and its restaurants and shops, strolling the botanical gardens or running around the Treehouse Village playground. Admission is about $25 including the gondola ride, with discounts available for kids. Extra charges apply for the zipline and mountain coaster rides.
Location: 576 Parkway, Gatlinburg, Tennessee, USA
Open: Daily at 10 am (closing hours vary by season and weather conditions)
Phone: +1 865 325 2400
9
Play a round of mini-golf at Gatlin's Lazerport Fun Center
Pay more to try the rugged ropes climbing adventure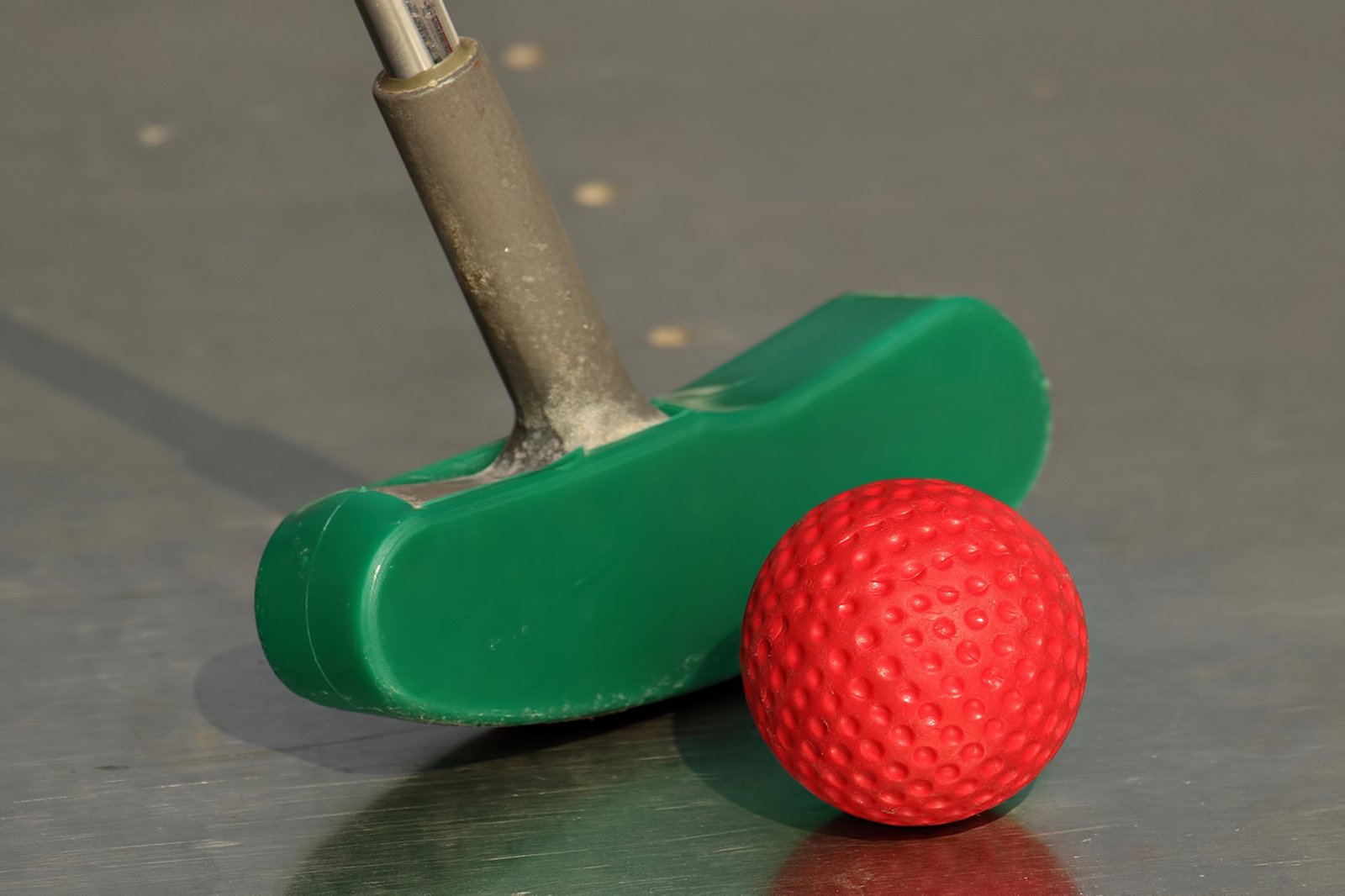 Play out your family battles for mini-golf glory with 2 outdoor 18-hole courses to conquer. The Old Mountain Trail course leads through a scenic hillside landscape, while the Old Town Square course lets you try some trick shot action in a setting of restored historical cabins.
There's no need to worry about bad weather wrecking your game with a 9-hole "blacklight" indoor course to try. If the kids tire of playing golf, they could check out the escape room, laser tag, the frenzied Atomic Rush game and more. Get the best value out of your visit with a fun pass for around $20, which lets you try 6 activities.
Location: 716 Parkway, Gatlinburg, Tennessee, USA
Open: Daily from 10 am (closing times vary)
Phone: +1 865 219 2211
10
Stroll around the downtown Gatlinburg strip
The town hub for good eats and good fun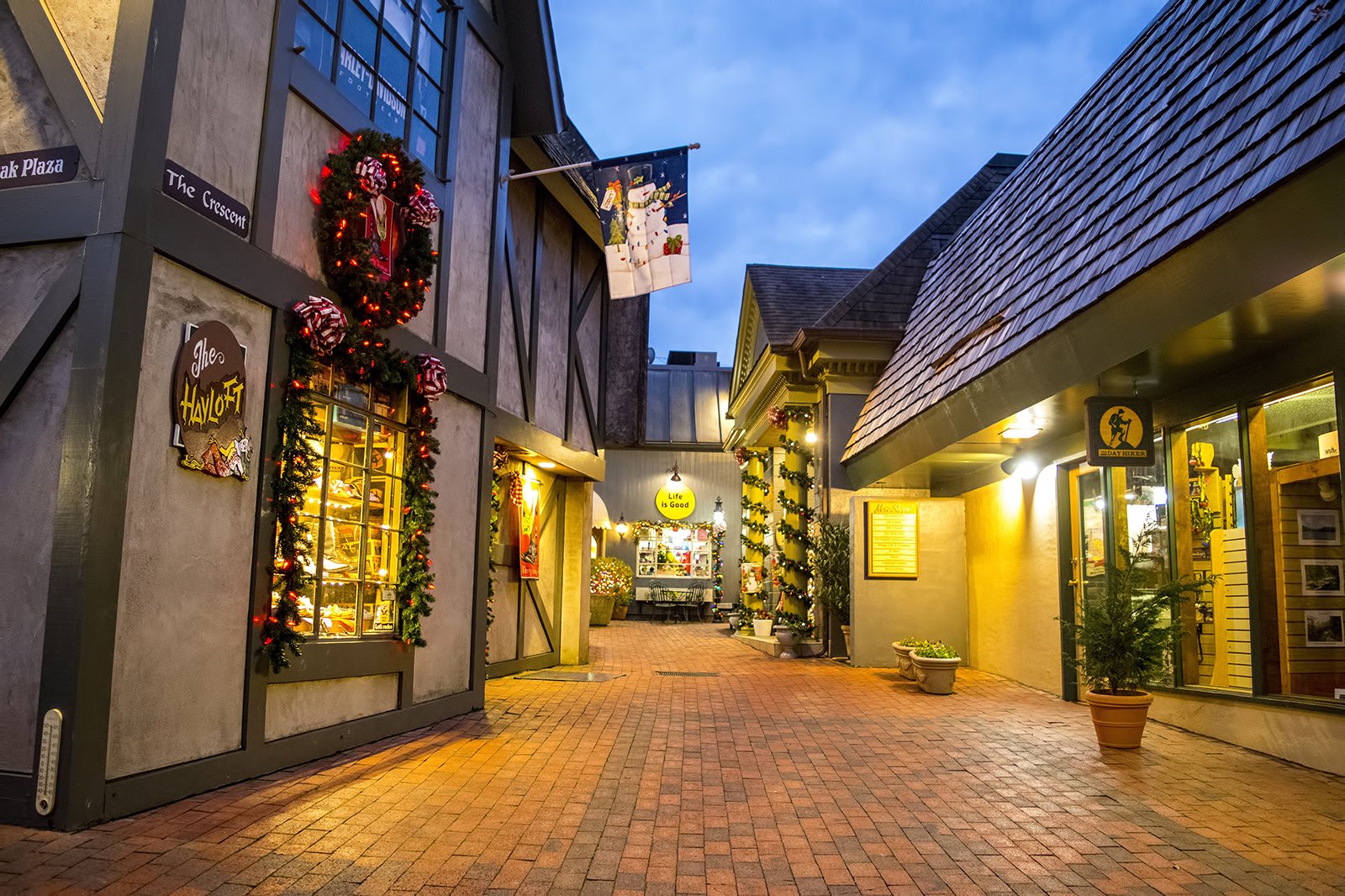 There's no need for families to spend a lot in Gatlinburg when its lively downtown strip is an enjoyable place to wander around for no cost at all. Colourful shop window displays may tempt you to buy gifts and snacks, but you might be able to score tasty free samples from places like Smoky Mountain Nut House and Ole Smoky Candy Kitchen.
At Ole Smoky, you'll certainly salivate while watching its candy makers busily churning taffy like a Willy Wonka fantasy scene. Many of the town's best attractions are found along the strip, including Ripley's Believe it or Not, which has a dazzling curio-filled entrance area that's free to explore.
Back to top