11 Best Things to Do for Couples in Anaheim
Anaheim's Most Romantic Places
Anaheim may be a family-centric holiday destination thanks to amusement parks such as Disneyland and Adventure City, but you'll also find that there are plenty of date night ideas for couples here. A short drive out of central Anaheim takes you to expansive regional parks, where you get to hike, bike, or simply take in breathtaking mountain views.
Museums in Anaheim often host travelling exhibitions on various subjects, from modern artwork to indigenous cultures from all over the world. Even the city's vibrant theme parks are enjoyable at just about any age. However, if you prefer spending quality time with your partner (and away from the crowd), here's a handy guide to Anaheim's most romantic places.
1
Huntington Beach
Watch the sunset at Huntington Beach Pier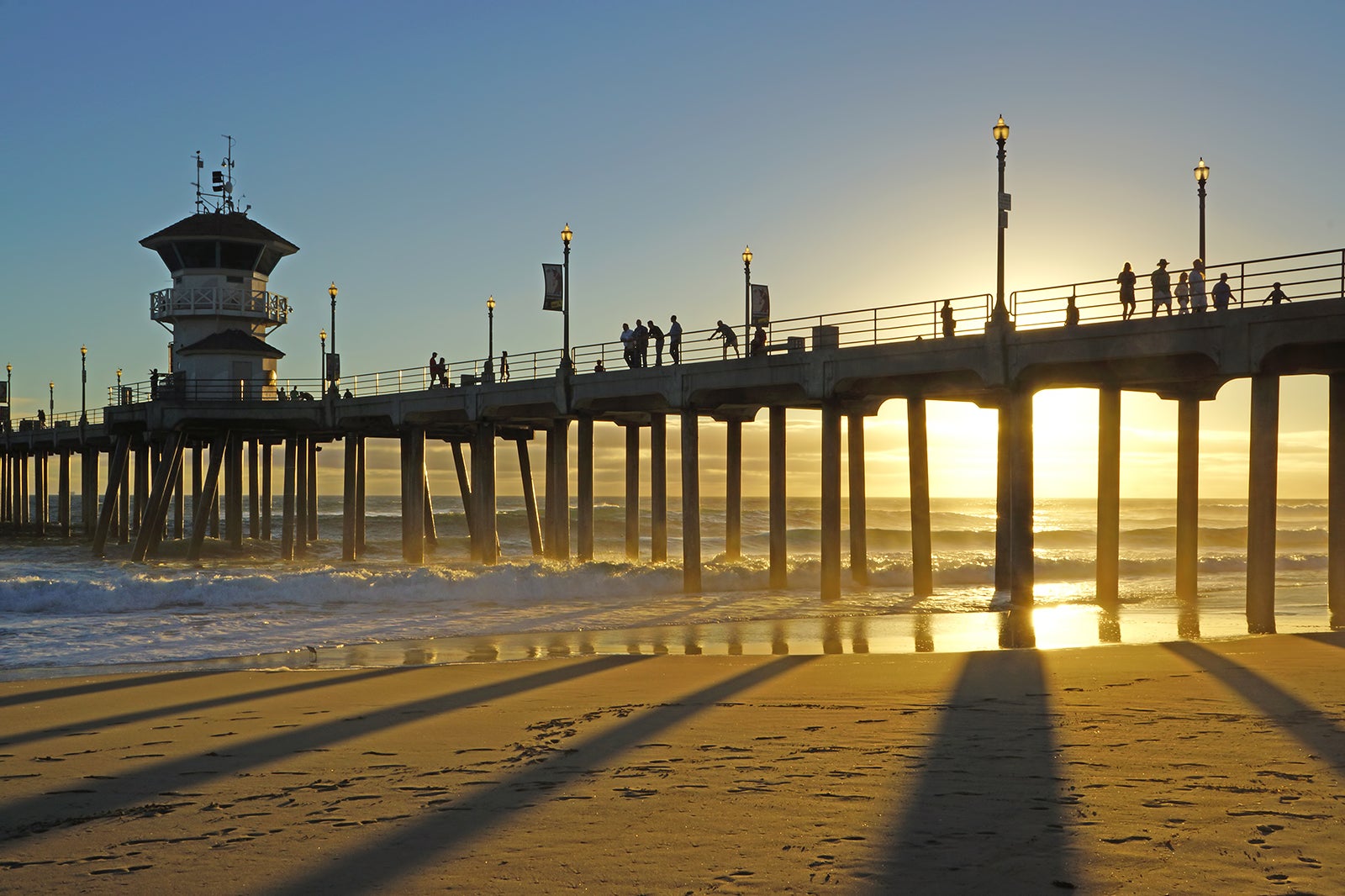 Couples
Families
Budget
Photo
Group
The coastal city of Huntington Beach is close to Anaheim, making it a good choice if you want to enjoy a day at the beach. It's often packed with surfers looking to hit the waves on sunny days, but you also get to enjoy snorkelling and swimming, as well as sunbathing on the clean sands. Huntington City Beach's centrepiece is its 563-metre-long pier, which offers expansive views of the ocean. Huntington Beach is located about 21 miles south of central Anaheim, about 30 minutes away by car.
Location: Huntington Beach, CA 92648, USA
2
Fullerton Arboretum
Check out over 4,000 unique plant species at this botanical garden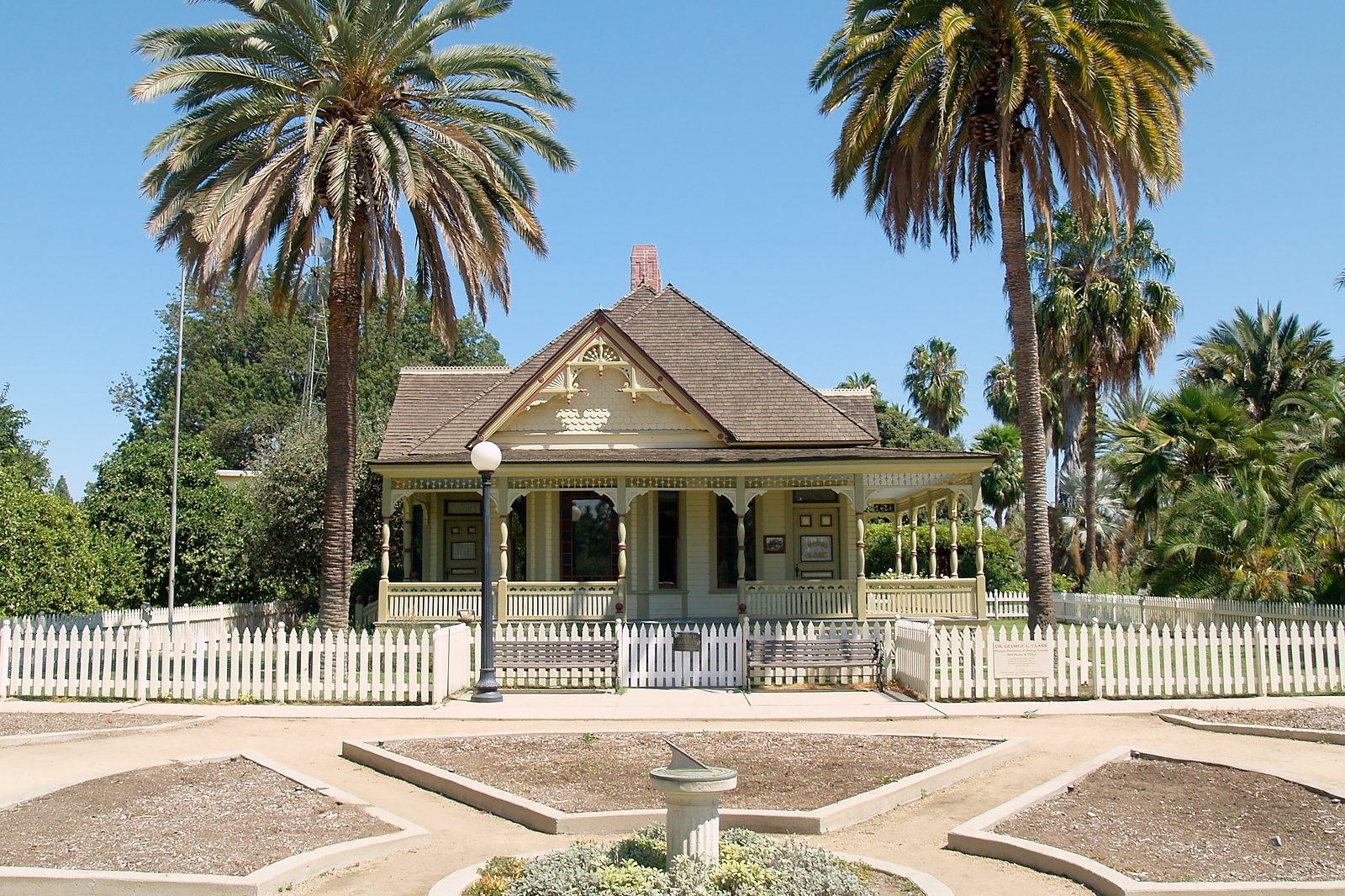 Couples
Families
Budget
Photo
The 26-acre Fullerton Arboretum is one of Orange County's largest botanical gardens. Located on Associated Road, it dates back to 1976 and functions as a natural resource for ecological and horticultural education. It is divided into 4 main exhibits, with a total collection of 4,000 unique and rare plant species. A historical landmark here is the late-19th-century Heritage House, an Eastlake-style cottage with displays about the medical practice and life of Dr George C. Clark, Fullerton's pioneering physician.
Location: 1900 Associated Rd, Fullerton, CA 92831, USA
Open: Daily from 8 am to 4.30 pm
Phone: +1 657-278-3407
photo by Tientran3999 (CC BY-SA 3.0) modified
3
Go for a brewery crawl
Experience Anaheim's craft beer scene by checking out local breweries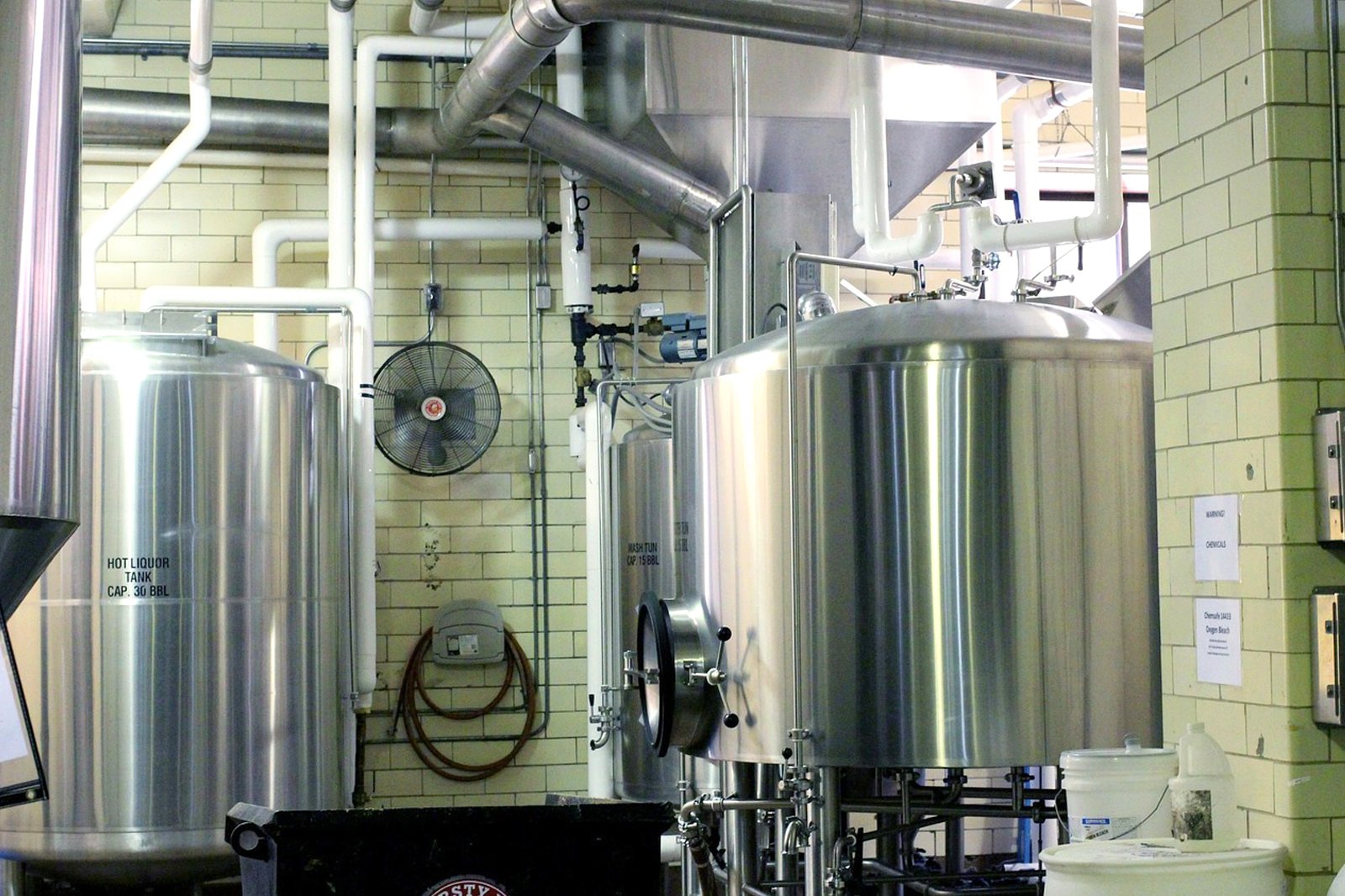 Anaheim's craft brew scene dates back to 1870 and has since created one of the best cities to enjoy unique beers in Orange County. The most popular venue is the Anaheim Brewery, a 19th-century brewery that's known for its German-style wheat beer, Anaheim Hefeweizen. Experimental beer connoisseurs may enjoy sampling Bottle Logic Brewing's award-winning Lagerithm dark lager and the No Spaces, No Symbols sweet stout with Ghanaian cacao nibs.
4
Muzeo Museum and Cultural Center
See travelling cultural exhibits on Anaheim Boulevard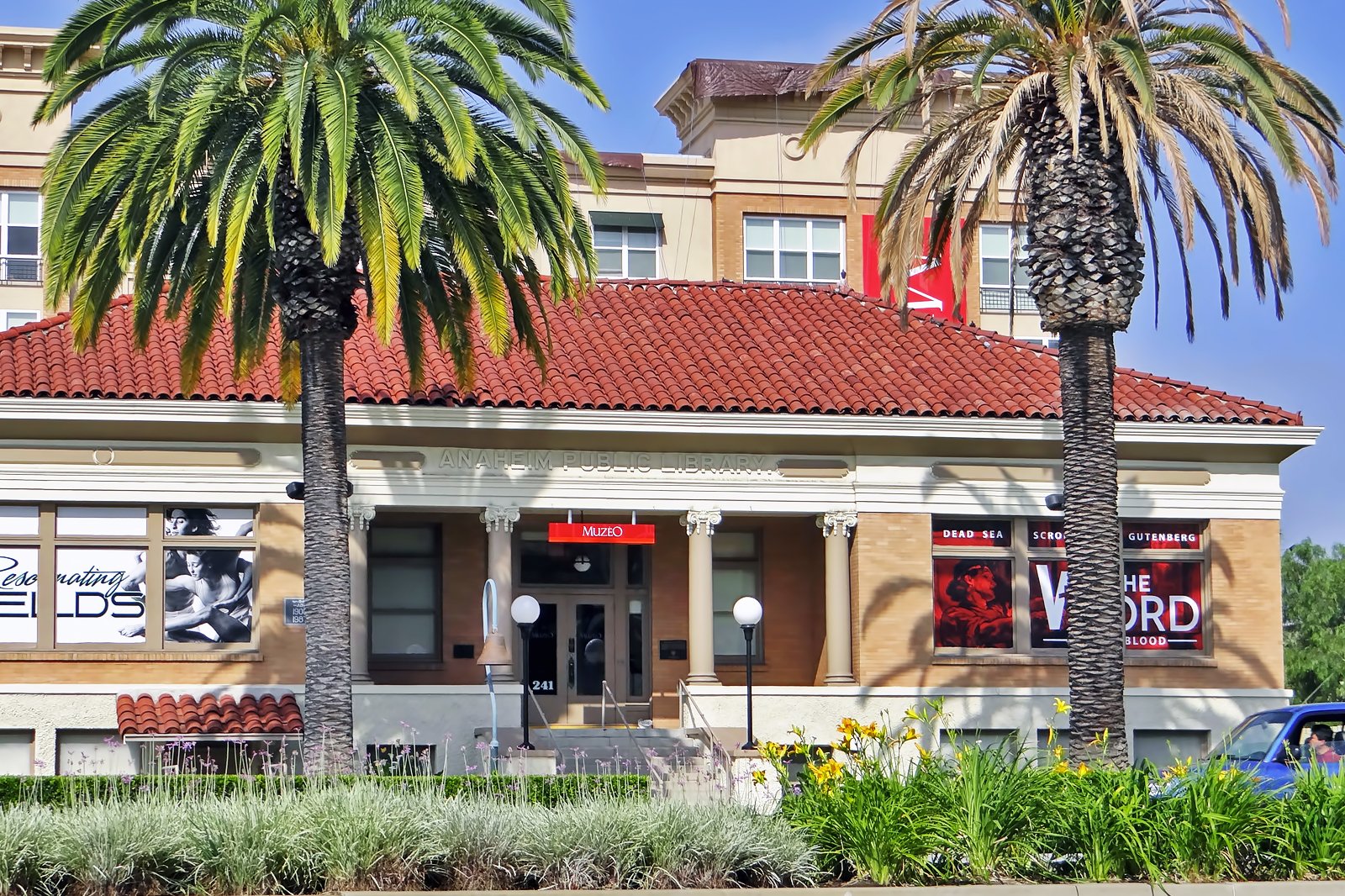 Couples
Families
Budget
History
Muzeo Museum and Cultural Center features seasonal exhibitions that cost at least $3.50 per entry, though you get to enjoy free admission to the Carnegie Gallery. Located in the Carnegie Library, the permanent "Anaheim: A Walk Through Local History" exhibition showcases various archaeological findings from Anaheim and Orange County, including 19th-century citrus-farming tools, fossils, and ancient Native American jewellery. Muzeo Museum also hosts the Trash Artist Challenge, an annual sustainable art competition, where students are encouraged to create artwork out of recyclable materials.
Location: 241 S Anaheim Blvd, Anaheim, CA 92805, USA
Open: Wednesday – Sunday from 10 am to 5 pm (closed on Mondays and Tuesdays)
Phone: +1 714-956-8936
photo by Cbl62 (CC BY-SA 3.0) modified
5
Laguna Beach
Take a daytrip and explore this artsy seaside town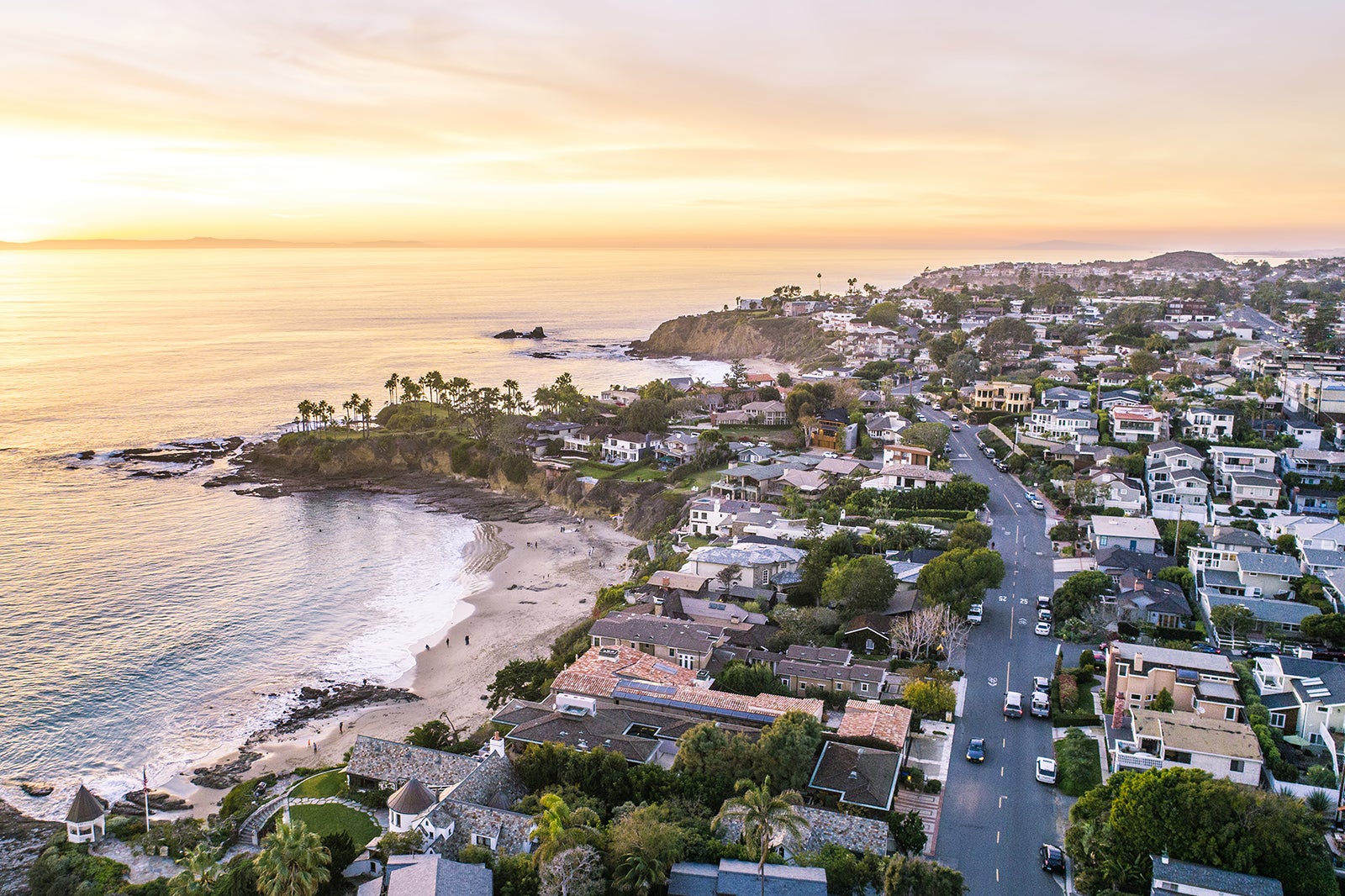 Laguna Beach is a coastal town with a vibrant art scene and miles of sandy beaches in southern Orange County. Summertime is the best time to visit as you get to enjoy annual events such as Festival of Arts, the Sawdust Art Festival and the Pageant of the Masters. Surfing is a popular activity at Laguna Beach, especially in areas such as Victoria Beach and 1000 Steps Beach (named after its long stairway leading to the surfing spot).
Location: Laguna Beach, California 92651, USA
6
House of Blues Anaheim
Visit on a Sunday morning for the Gospel Brunch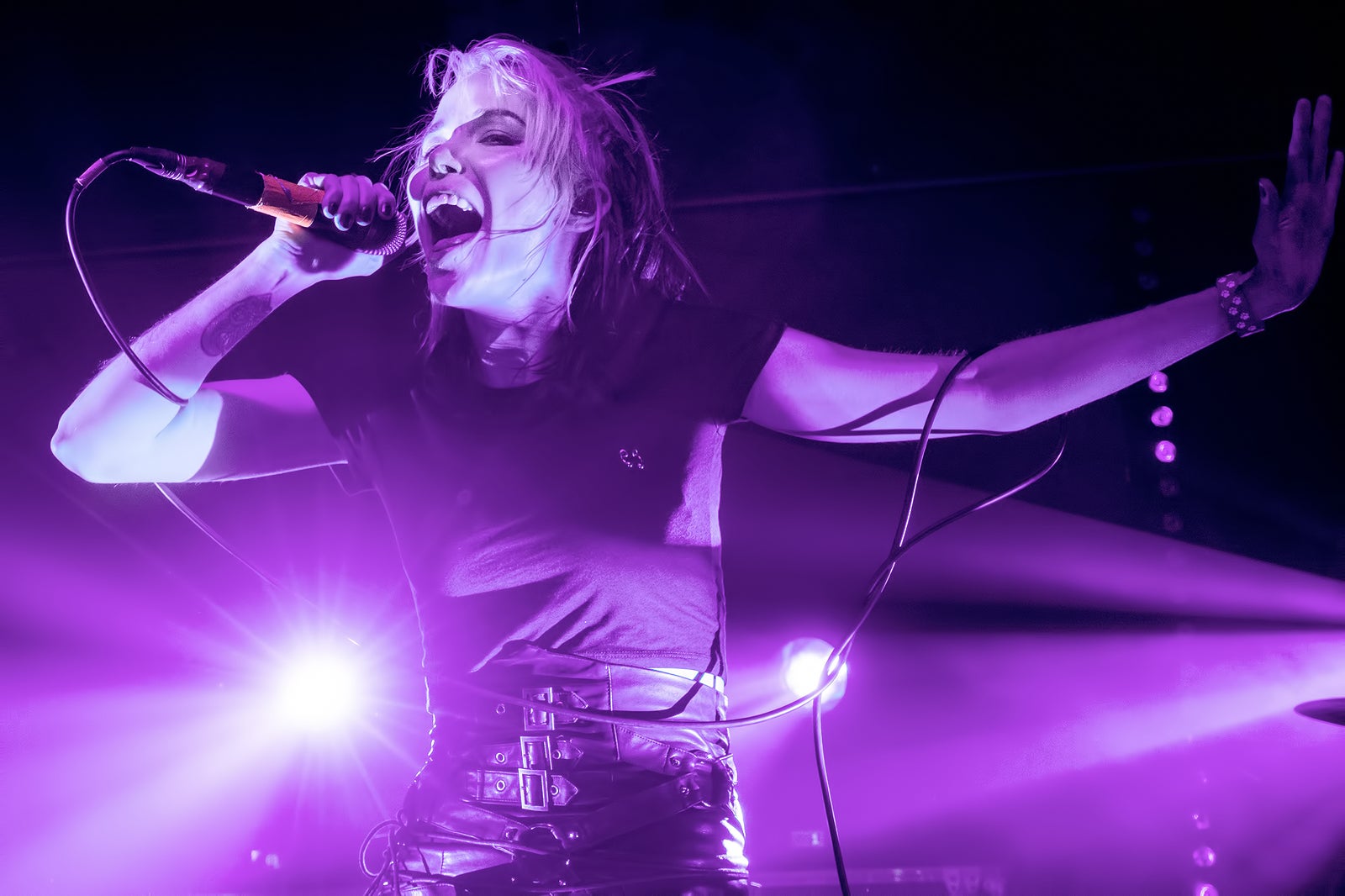 The House of Blues Anaheim is where you get to enjoy a variety of live acts, from burlesque and stand-up comedy to hip-hop and rock concerts. Even if you're not planning to catch a gig during your visit, the venue has an onsite restaurant and bar that serves Southern-inspired dishes such as pulled-pork barbeque, jambalaya, and fried chicken. Every Sunday morning, House of Blues Anaheim hosts a Gospel Brunch experience that features an all-you-can-eat buffet and live performances by local artists.
Location: 400 Disney Way #337, Anaheim, CA 92802, USA
Open: Daily from 11 am to midnight (hours may vary)
Phone: +1 714-778-2583
photo by Justin Higuchi (CC BY 2.0) modified
7
Bowers Museum
Join a guided gallery talk at this Santa Ana museum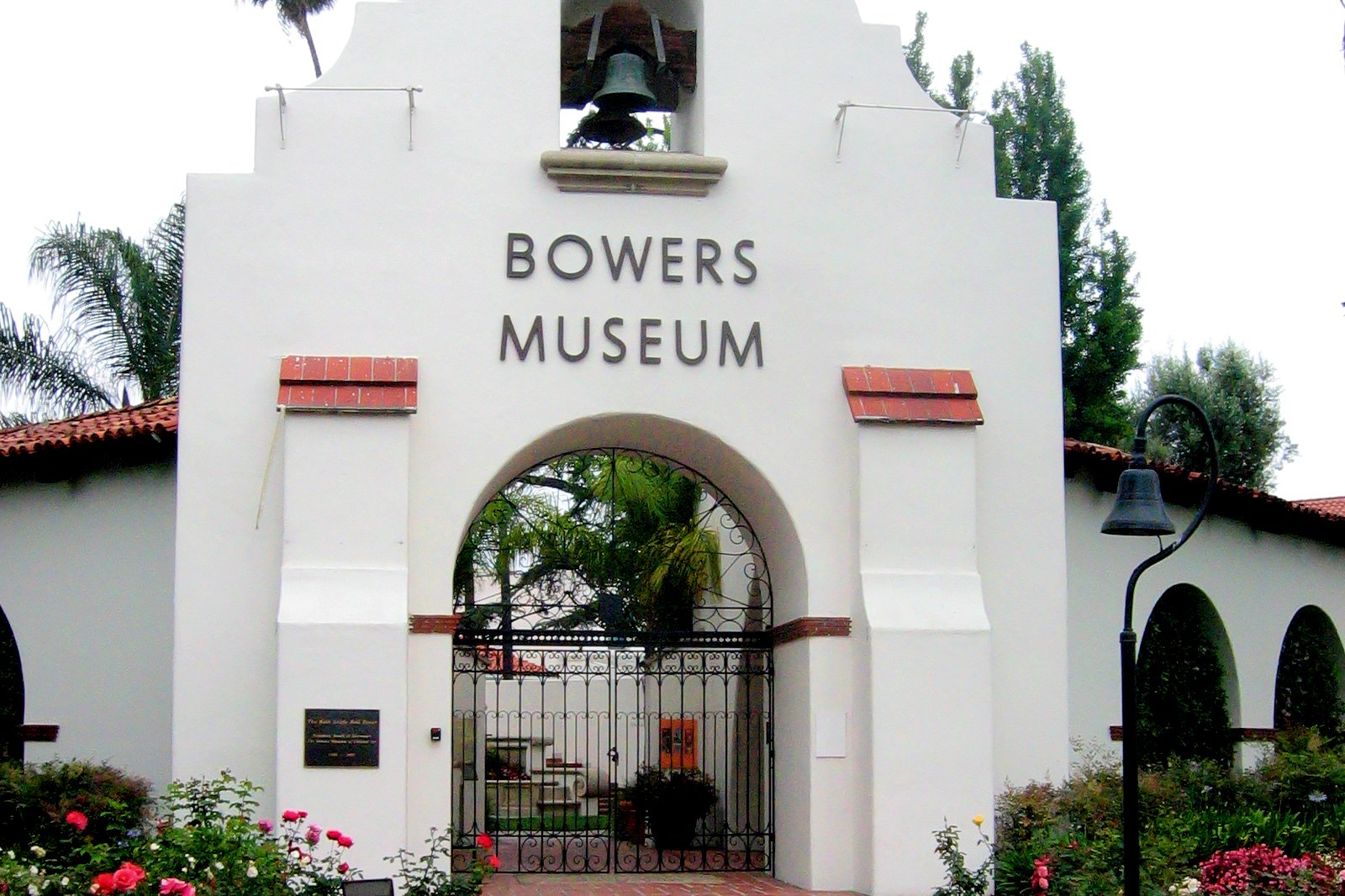 Bowers Museum, with its collection of over 120,000 works of art, is where you get to learn about indigenous cultures from all over the world. Its permanent exhibits are dedicated to Native Americans, West Africans, and Pacific Islanders, as well as the history of Orange County. Gallery talks and tours are typically available in the afternoon, though we advise you to check with the museum for availability. Admission to the Bowers Museum costs $13 per adult ($15 on weekends) and $10 per child age 12 and above ($12 on weekends).
Location: 2002 N Main St, Santa Ana, CA 92706, USA
Open: Tuesday – Sunday from 10 am to 4 pm (closed on Mondays)
Phone: +1 714-567-3600
8
Bowl at Lucky Strike
Get competitive at this bowling alley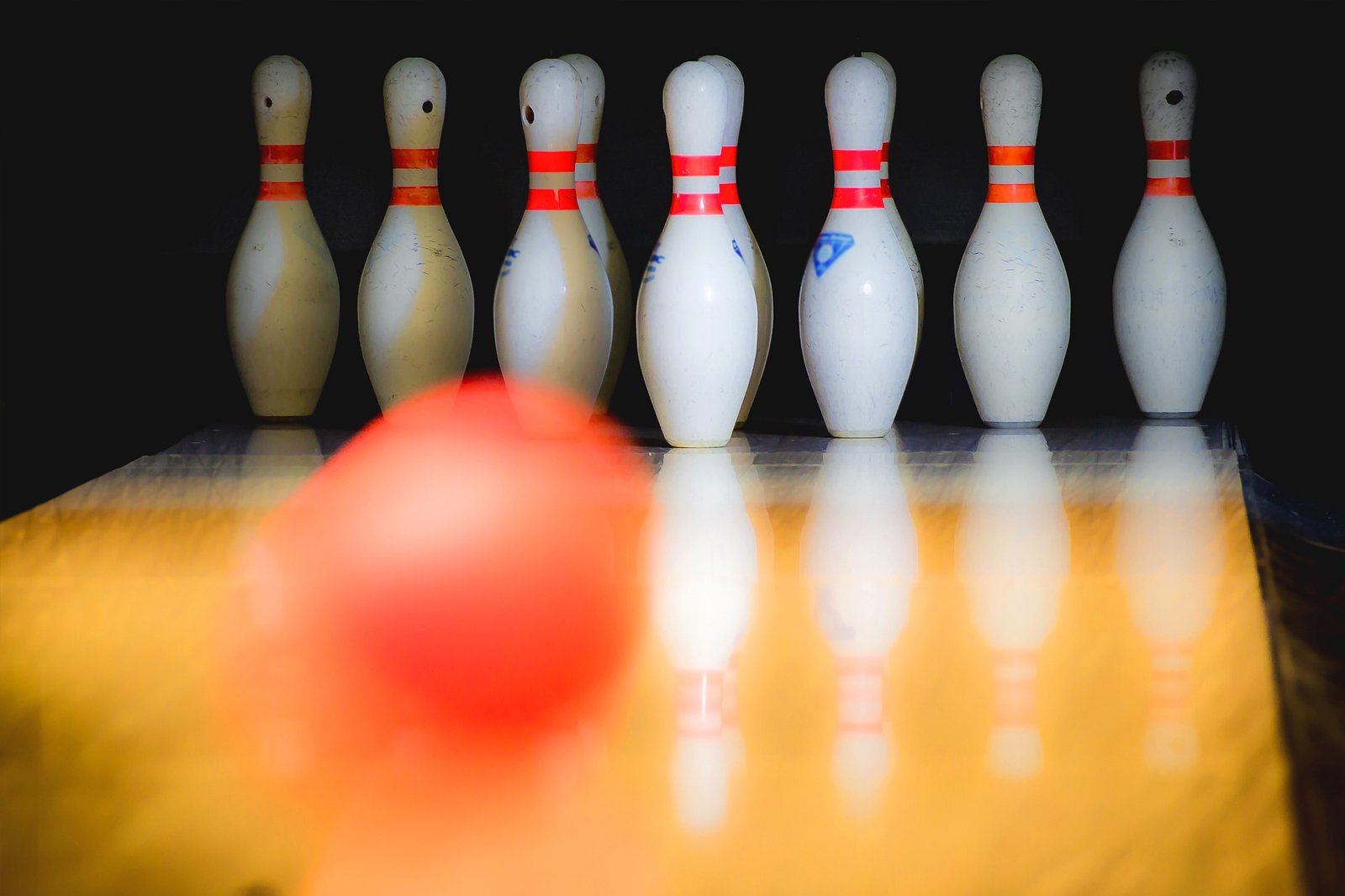 Lucky Strike Orange County features 24 bowling lanes and a full-service bar in its main area, plus a VIP room that has 6 lanes and a projection screen. A popular spot for bowling enthusiasts (adults and children alike), this family-friendly venue also offers an extensive menu of cocktails and American classics such as waffles, sandwiches, and burgers. Located within The Outlets at Orange, Lucky Strike Orange County is within a 5-minute drive of the Angel Stadium of Anaheim.
Location: 20 City Blvd W, Orange, CA 92868, USA
Open: Monday – Thursday from 11 am to midnight, Friday – Saturday from 11 am to 2 am, Sunday from 11 am to 1 am
Phone: +1 714-937-5263
9
Santiago Oaks Regional Park
Hike to the top of Robbers Peak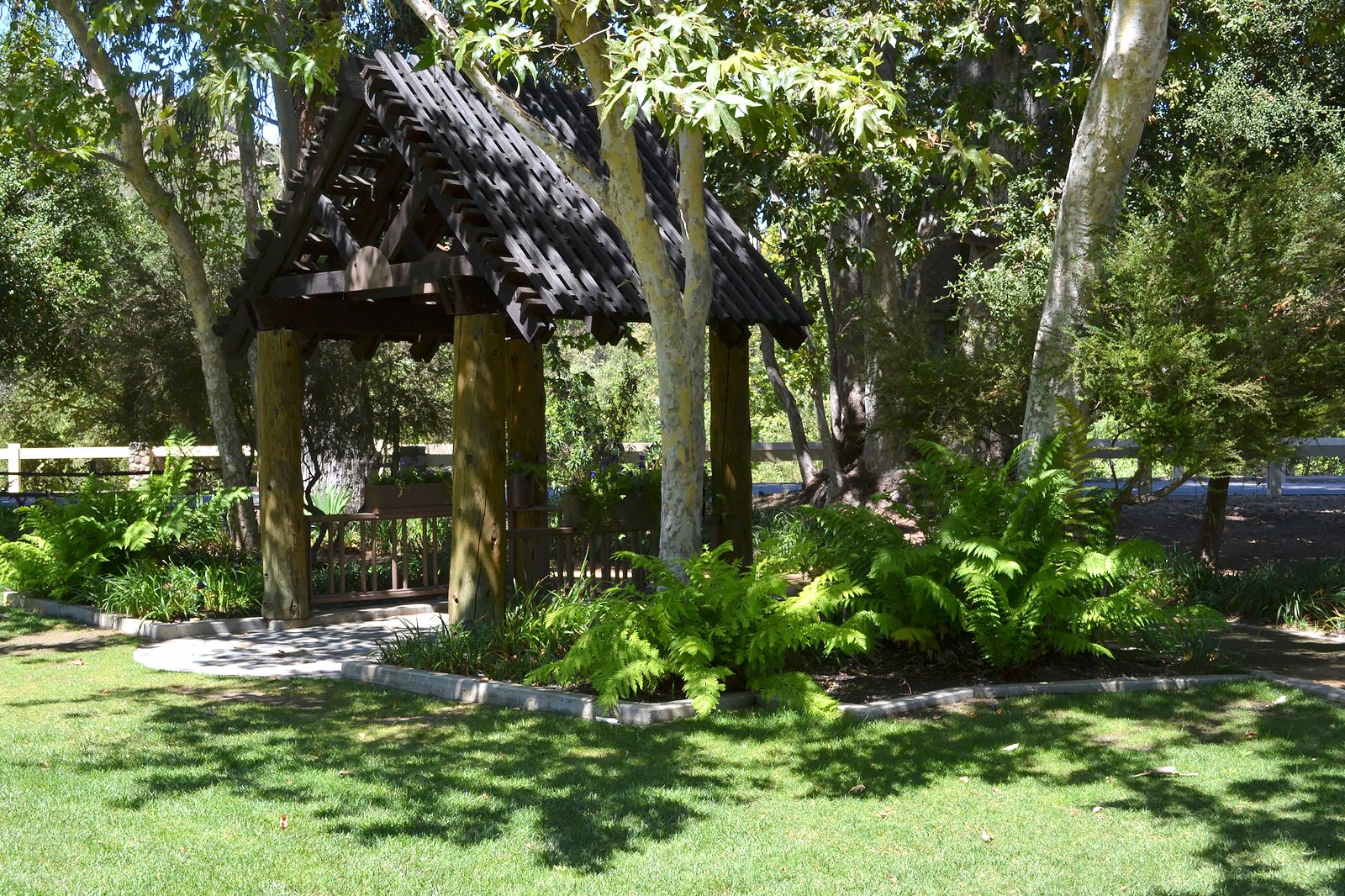 Couples
Families
Adventure
Group
Santiago Oaks Regional Park spans over 1,200 acres in east Orange County, about a 30-minute drive of central Anaheim. Hikers get to enjoy miles of interconnecting trails that lead up to vantage points overlooking mountain vistas, Villa Park Dam, and the Santiago Creek. These paths are also popular among mountain bikers and seasoned joggers looking to test their endurance at Santiago Oaks Regional Park. If you prefer a relatively easy way of exploring the park, go for the Santiago Creek Trail as it's a 1.4-mile loop that's fairly flat and takes you to the neighbouring Irvine Regional Park.
Location: 2145 Windes Dr, Orange, CA 92869, USA
photo by Tracie Hall (CC BY-SA 2.0) modified
10
City National Grove of Anaheim
Enjoy a 3-course dinner and a show of your choice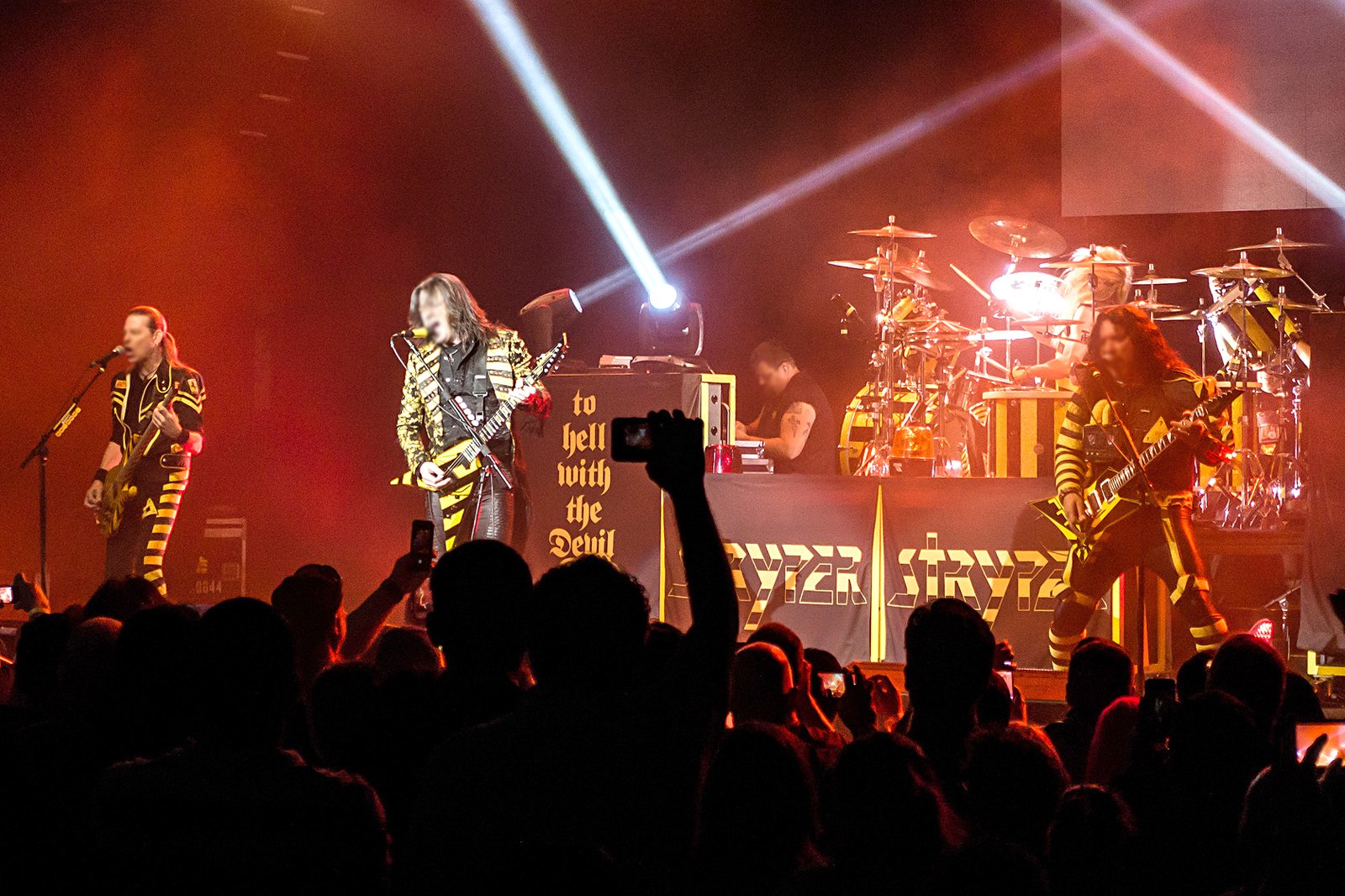 The City National Grove of Anaheim hosts a variety of events throughout the year, from music concerts, stand-up comedy, and theatre shows to conventions, expos, and fancy galas. If you don't mind the extra cost, the City National Grove of Anaheim offers a 3-course dinner and show package for selected concerts. You can also opt for the City National Bank Crystal Package, which gives you Tier 1 premium seating, VIP parking, and access to the luxurious lounge.
Location: 2200 E Katella Ave, Anaheim, CA 92806, USA
Open: Box office: Monday – Friday from 10 am to 6 pm, Saturday from 12 pm to 4 pm (closed on Sundays)
Phone: +1 714 712 2700
photo by Justin Higuchi (CC BY 2.0) modified
11
Disneyland
Meet your favourite Disney Princesses at the Royal Hall
Couples
Families
Photo
Group
Disneyland Park, built in 1955 by Walt Disney, features 8 themed areas that are packed with rides, colourful characters, live music, and street parades. Located on Disneyland Drive, it's one of the largest theme parks in the world. Thrill seekers can enjoy exhilarating rides at the Haunted Mansion, Pirates of the Caribbean, and Space Mountain, while families with young kids can explore the Sleeping Beauty Castle and meet Disney princesses at the Royal Hall.
Location: 1313 Disneyland Dr, Anaheim, CA 92802, USA
Open: Monday – Thursday from 8 am to midnight, Friday – Saturday from 9 am to midnight, Sunday from 8 am to midnight
Phone: +1 714 781 4636
Back to top