13 Best Places to Go Shopping in Tampa
Where to Shop and What to Buy in Tampa
Tampa has an incredibly diverse shopping scene that ranges from open-air retail complexes to speciality stores. In the shopping malls, you'll find international brands you know and love, as well as various entertainment and dining options to please your senses.
There are several flea markets, farmer's markets and vintage shops in and around Tampa – great for treasure hunters who prefer a rustic shopping experience. You're bound to stumble upon unique finds at a bargain. Whatever your heart desires, you'll find it here, so get ready for a great adventure with our list of best places to go shopping in Tampa.
1
Hyde Park Village
Shop for diverse items, from elegant to eclectic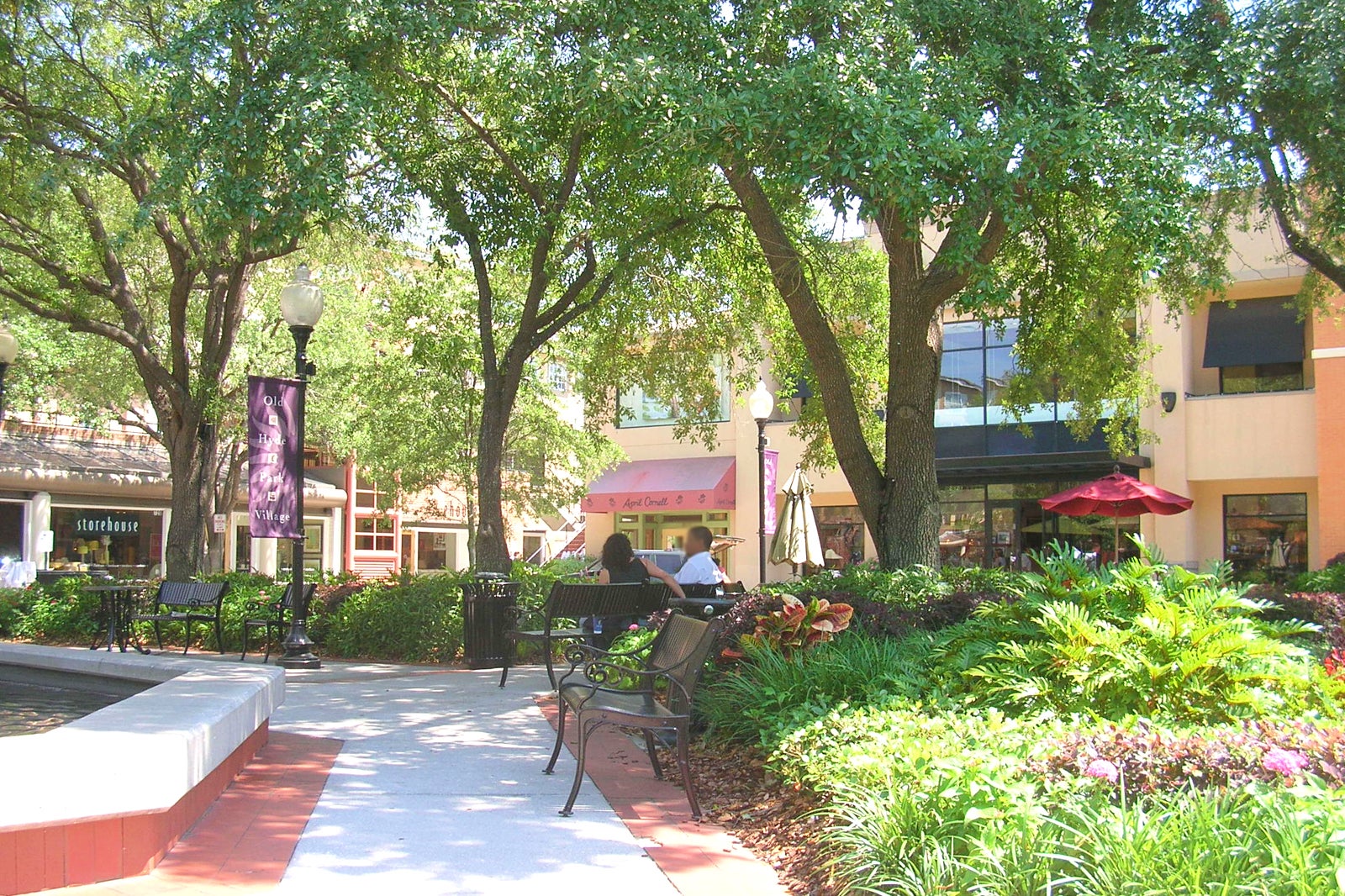 At Hyde Park Village, you can easily spend a day among the restaurants as well as shops that comprise a mix of local and name-brand retailers. As a major shopping destination in Tampa, it offers an outdoor lifestyle concept with an open-air layout where you can stroll from one outlet to another – with plenty of laidback settings, including a garden and fountain area that often hosts public events.
Besides the variety of shops and restaurants, there's also an upscale cinema, a full-service salon and other supporting facilities to complement your shopping experience. You can find Hyde Park Village at the corner of Swann and Dakota Avenues, right in the heart of the namesake historic district in Tampa.
Location: 1602 W Snow Ave, Tampa, FL 33606, USA
Open: Hours vary by shop
Phone: +1 813-254-6210
photo by Josh Hallett (CC BY 2.0) modified
2
International Plaza & Bay Street
For Tampa's hottest fashion items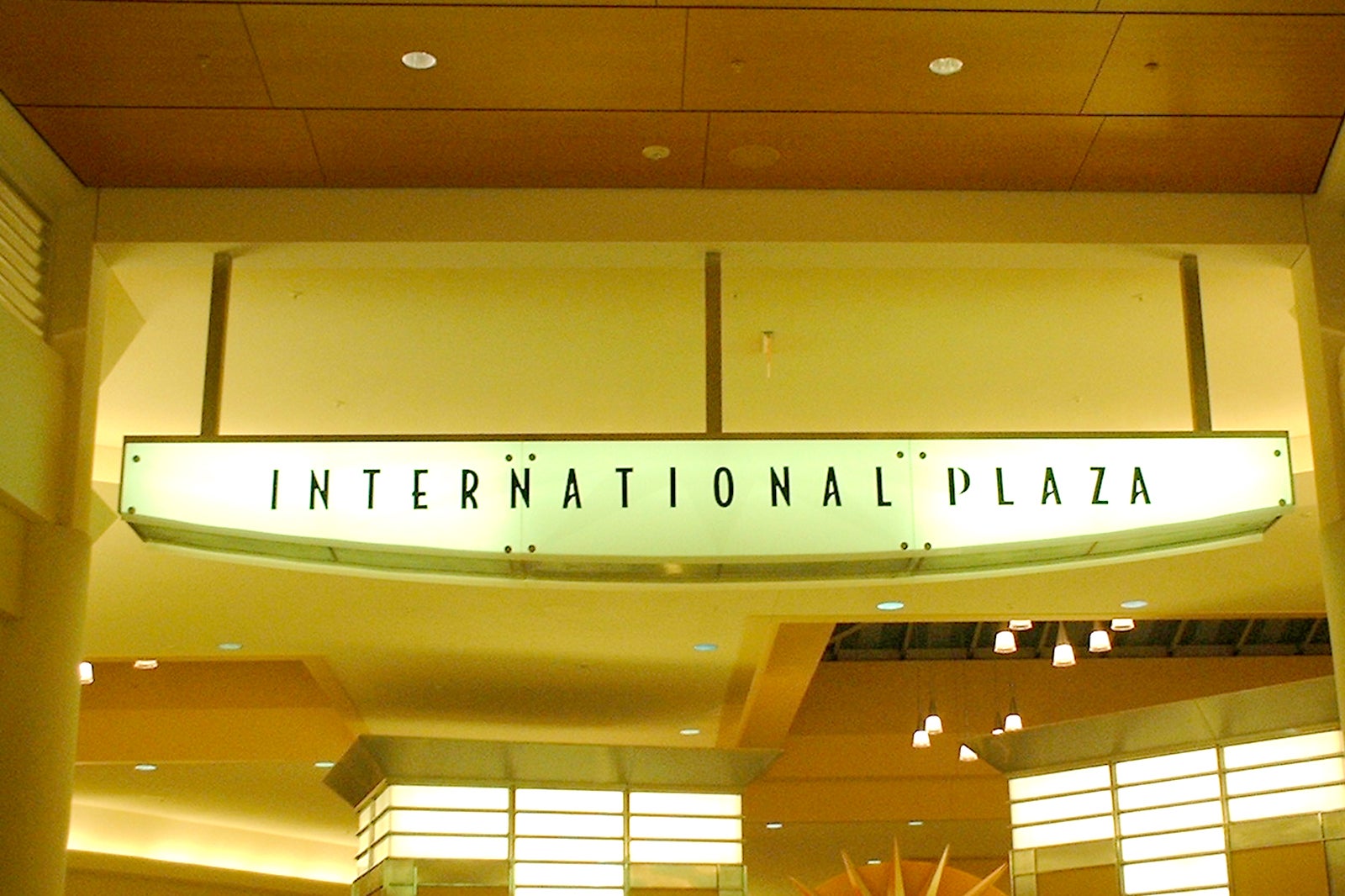 Head to International Plaza and Bay Street if you want to find Tampa's hottest fashions. The indoor mall houses a wide variety of brand-name stores and high-end designer brands, together with a cool mix of laidback and upscale restaurants. It's conveniently located next to Tampa International Airport.
International Plaza and Bay Street houses more than 200 shops. You can treat yourself to a new Vera Bradley bag, or opt for classic and subdued fashion at Burberry. There's even a Disney Store® for kids. And if all that shopping has you feeling famished, the plaza's dining spots range from sandwich shops and steakhouses to a martini bar and gelato parlour.
Location: 2223 N Westshore Blvd, Tampa, FL 33607, USA
Phone: +1 813-342-3790
photo by TheCustomOfLife (CC BY-SA 3.0) modified
3
Tampa Premium Outlets
An open-air mall with luxury brands at reduced prices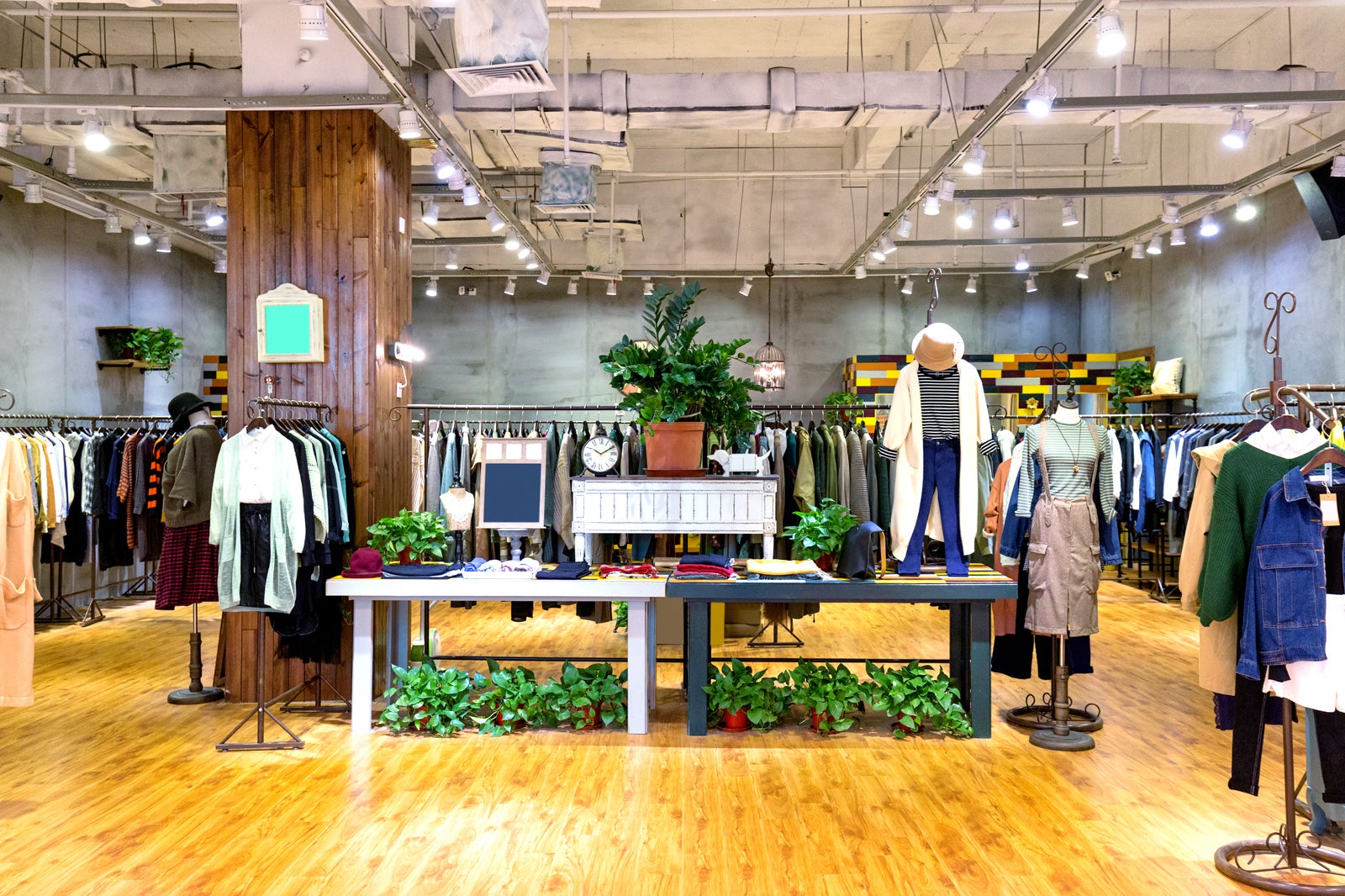 Tampa Premium Outlets, off Interstate 75 and State Road 56 on Grand Cypress Drive in Tampa, is a mall consisting of more than 110 stores. You can buy past-season items at a great discount from international brands like Calvin Klein, Coach, Michael Kors, and Nike.
Besides the brand shops, there are also coin-operated toy machines to keep the kids entertained, as well as several restaurants and a food court serving different cuisines to satiate your hunger. This open-concept outlet mall exudes a coastal vibe, with palm trees, courtyards and breezy walkways. When you're tired from hours of shopping, take a seat on the benches peppered around the mall and enjoy the Florida sunshine.
Location: 2300 Grand Cypress Dr, Lutz, FL 33559, USA
Phone: +1 813-938-6272
4
The Shops at Wiregrass
A relaxed open-air shopping village with endless options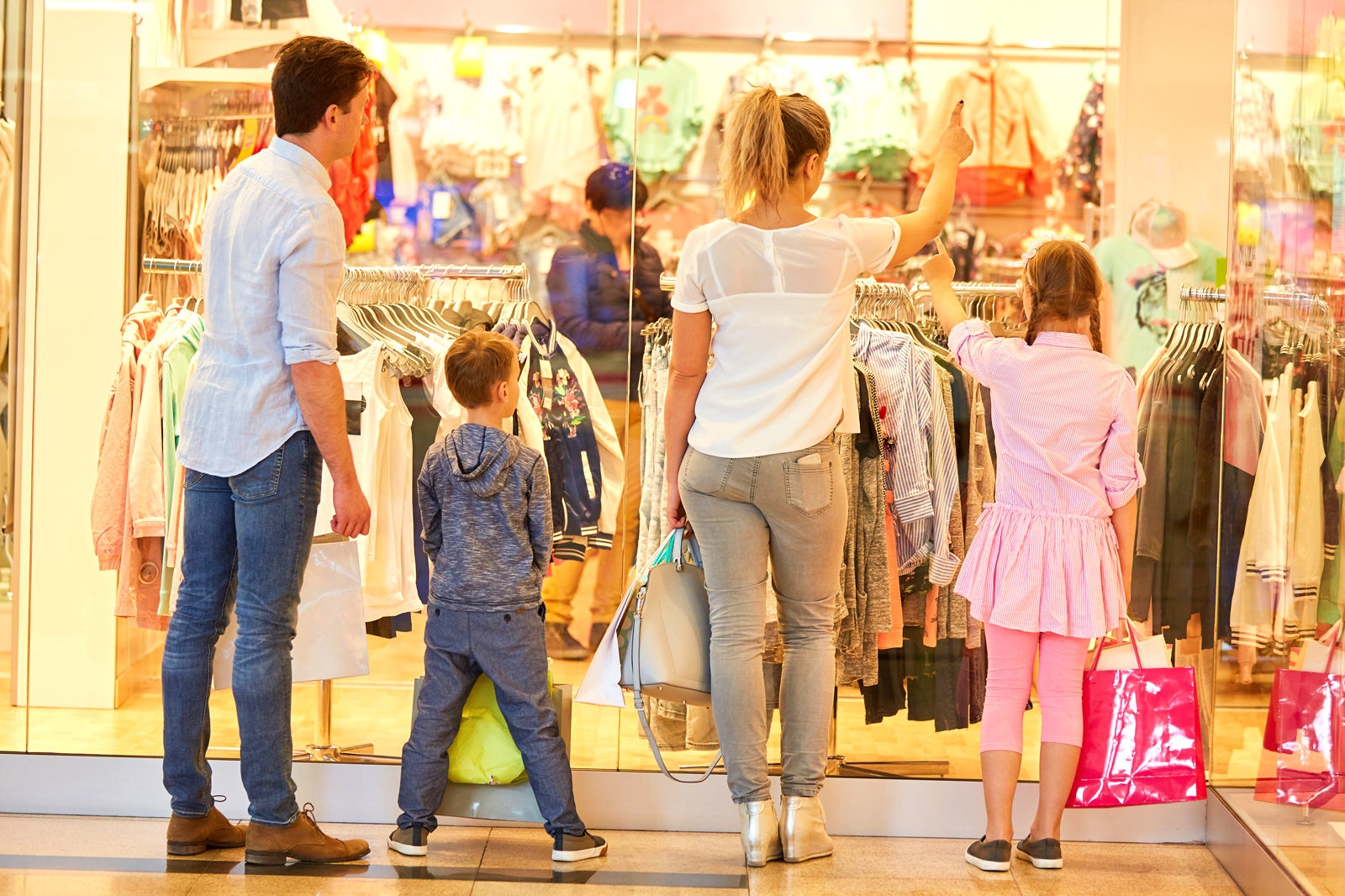 The Shops at Wiregrass is an upscale lifestyle and entertainment retail complex for Northern Tampa shoppers. With tree-lined streets and over 100 stores, restaurants, and entertainment spots, it offers an eclectic mix of fashion, home decor, health, beauty, and dining options for the whole family.
You can easily spend an entire day strolling from shop to shop, snacking on homemade treats, drinking at the bars, or sampling various cuisines at the eateries. As you walk along the streets, you'll feel like you're in a quaint small town. Pocket parks and benches in this vast complex invite you to relax when you need a break from all the shopping. During the holiday season, the lights, decorations and live performances accentuate the mall's small-town feel.
Location: 28211 Paseo Drive, Wesley Chapel, FL 33543, USA
Open: Monday–Saturday from 10 am to 9 pm, Sunday from noon to 6 pm
Phone: +1 813-994-2242
5
Fun-Lan Flea Market
Come for the bargains, stay for the drive-in movies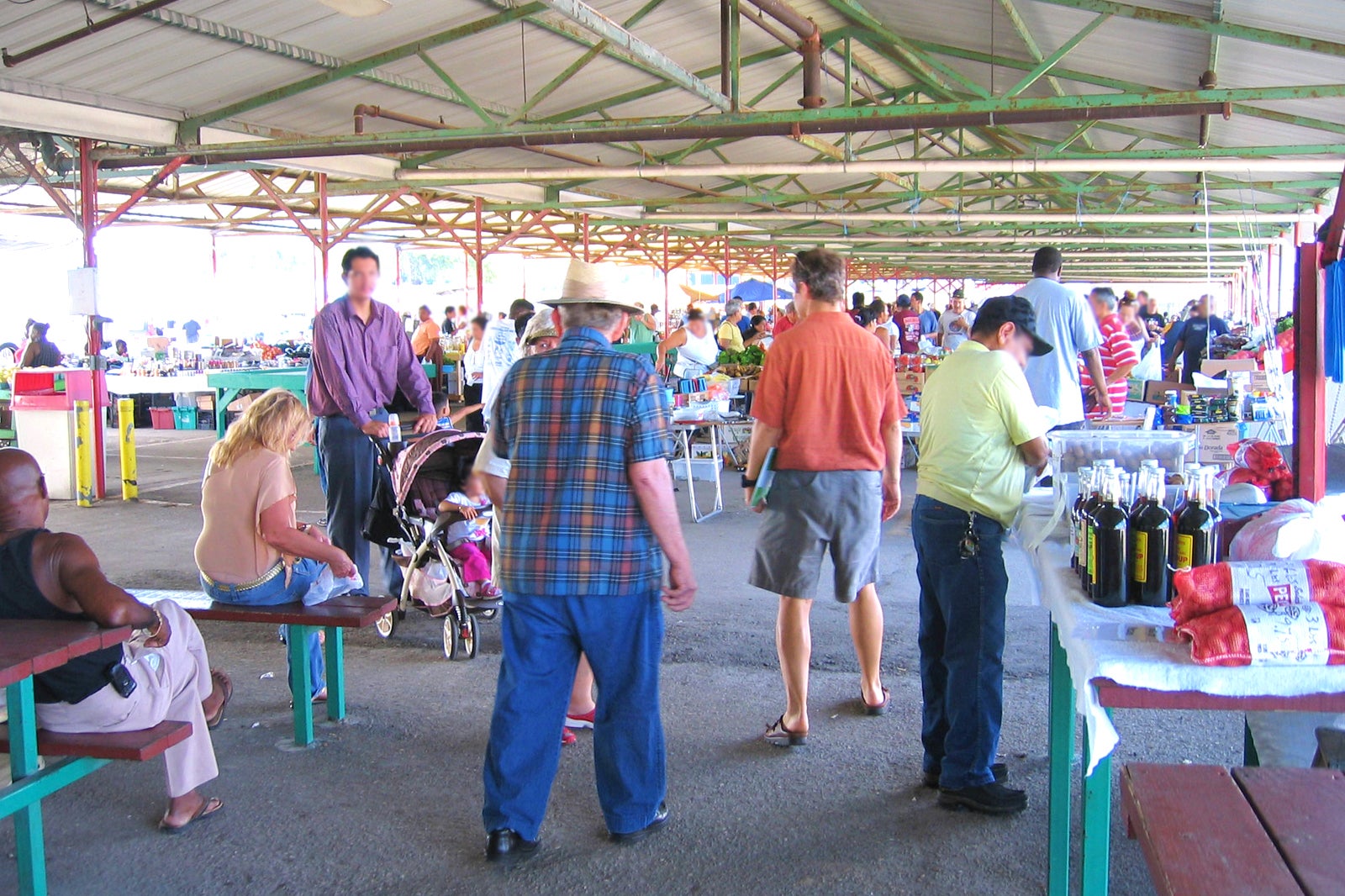 Head to Fun-Lan Flea Market, a Tampa landmark with a loyal following of shoppers for a fun family day out. This flea market functions as a large community garage sale, with a variety of vendors hawking quirky pre-loved items. Here, you'll find an array of merchandise ranging from clothing to appliances and toys.
The condition of items varies from 1 vendor to another, and prices can be negotiated. There's also a fresh market area where you can buy fruits, veggies, fish and meat. After shopping, stick around for a movie at the drive-in theatre at night. Bring your own folding chairs or snuggle up in your car if you're driving.
Location: 2302 E Hillsborough Ave, Tampa, FL 33610, USA
Open: Thursday–Friday from 6 am to 5 pm, Saturday–Sunday from 5 am to 5 pm (closed from Mondays to Wednesdays)
Phone: +1 813-234-2311
photo by marianne muegenburg cothern (CC BY-SA 2.0) modified
6
Oldsmar Flea Market
One of the largest flea markets in Florida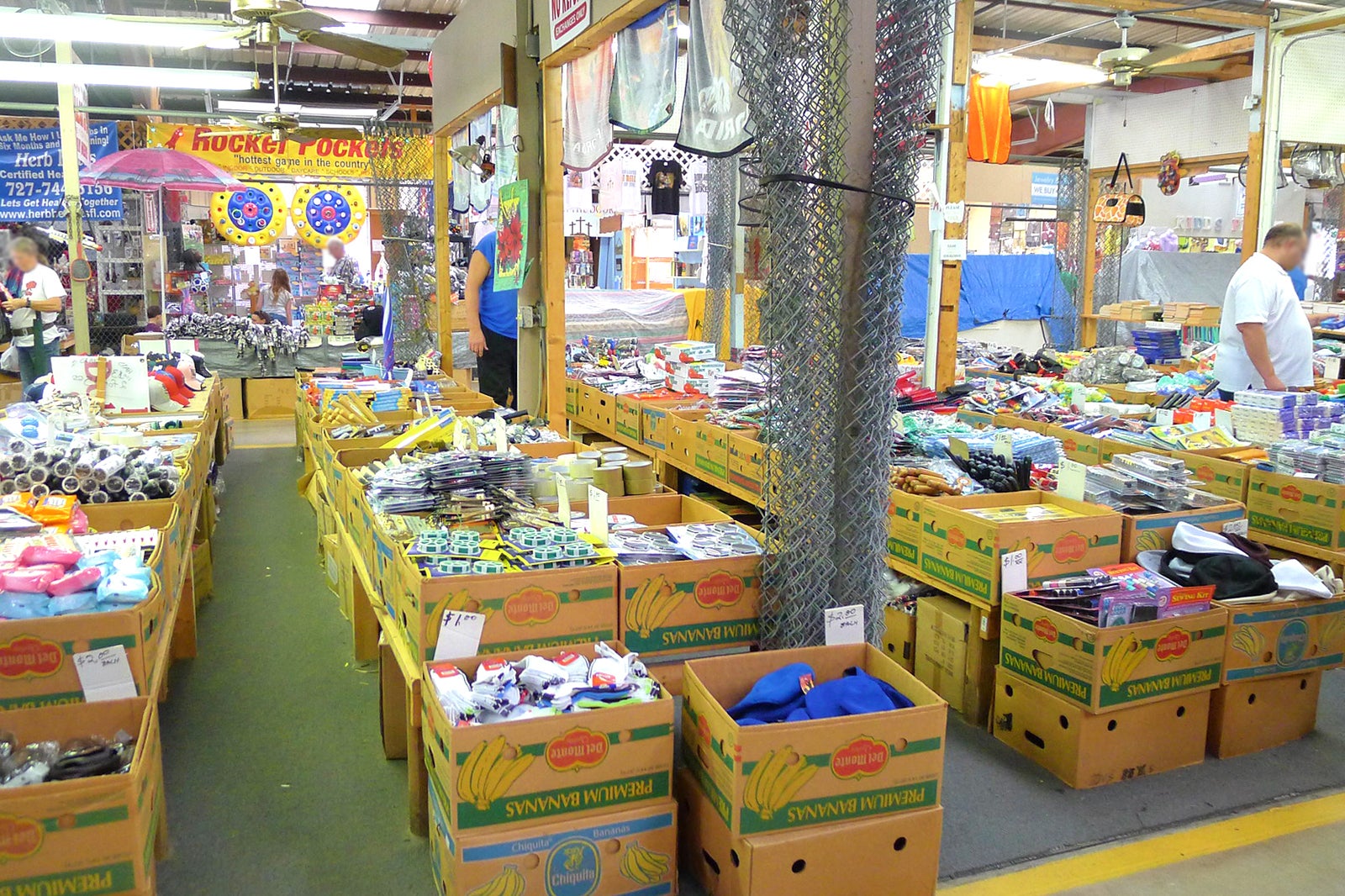 The Oldsmar Flea Market is set on a sprawling 28-acre piece of land, hosting hundreds of vendors selling furniture, gourmet food, household items, clothing, and electronics. If you're after some unique collectable items to take home as souvenirs or gifts for friends, you'll likely find them here.
There's even a fresh market in the middle aisle, where local vegetables and fish are sold. You can also grab a quick bite from the baked goods and hot food vendors if you're feeling peckish. As this is an open-air flea market, it can get hot in the summer, so come early to beat the heat and snap up the best goods.
Location: 180 Race Track Rd, Oldsmar, FL 34677, USA
Open: Friday from 10 am to 3 pm, Saturday–Sunday from 9 am to 4 pm
Phone: +1 813-855-2587
photo by Karen Horton (CC BY 2.0) modified
7
Plant City Farm & Flea Market
The best market for bulk produce at wholesale prices
Plant City Farm & Flea Market is excellent for those looking for excellent bargains in Tampa. This large market hosts over 100 friendly vendors selling household items and fresh produce straight from the farm. Locals love coming here to buy fruits, veggies, honey and nuts in bulk at great prices for their restaurants or dinner parties, while tourists come for a 2-in-1 local market experience.
The farmer's market is open daily, but Tuesdays and Thursdays are when you'll find the freshest produce. The flea market is only open on Wednesdays, so come early morning for the best deals, grab a bite from food trucks, enjoy live music, and get in on all the action.
Location: 708 W Sam Allen Rd, Plant City, FL 33565, USA
Open: Daily from 6 am to noon
Phone: +1 813-752-4670
8
Ybor City Saturday Market
An atmospheric little market for food, art and craft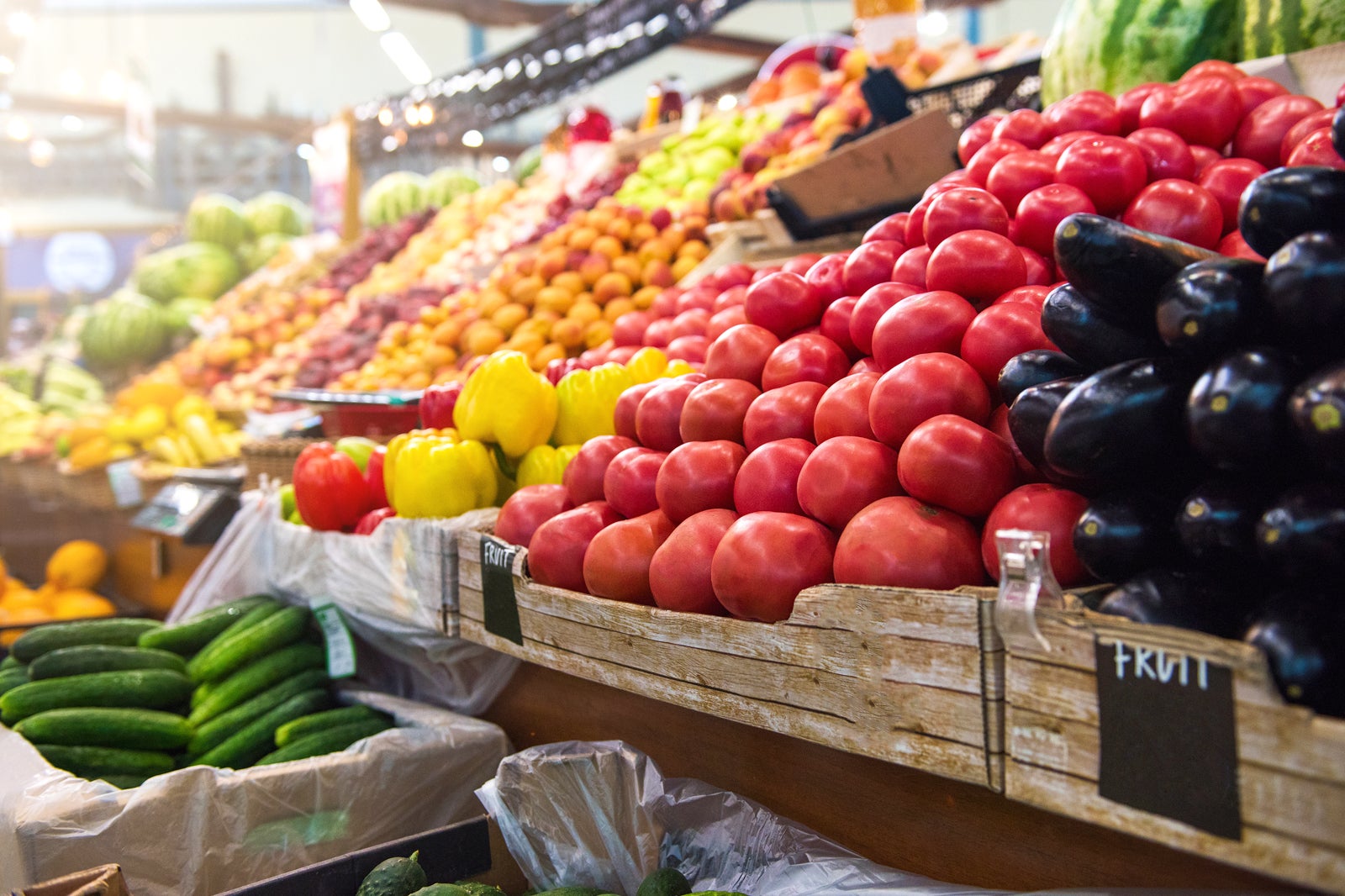 The Ybor City Saturday Market is centrally located in the historic district of Tampa's Bay Area. Offering unique handcrafted gifts as well as reasonably priced fresh fruits and veggies, the market has amassed its fair share of regulars over 20 years of operation. Here, you can buy trinkets, handmade soaps, homemade jams, Cuban products, and honey from a local beekeeper. There are also booths selling yummy baked goods and freshly made lemonade.
If you're here in the summer, you can expect a reduced number of vendors. The high season kicks off in October when the market bustles with shoppers and vendors with a bigger variety of goods on offer.
Location: 1901 N 19th St, Tampa, FL 33605, USA
Open: Saturday from 9 am to 1 pm
Phone: +1 813-241-2442
9
Westfield Citrus Park
Take the kids to this family-friendly mall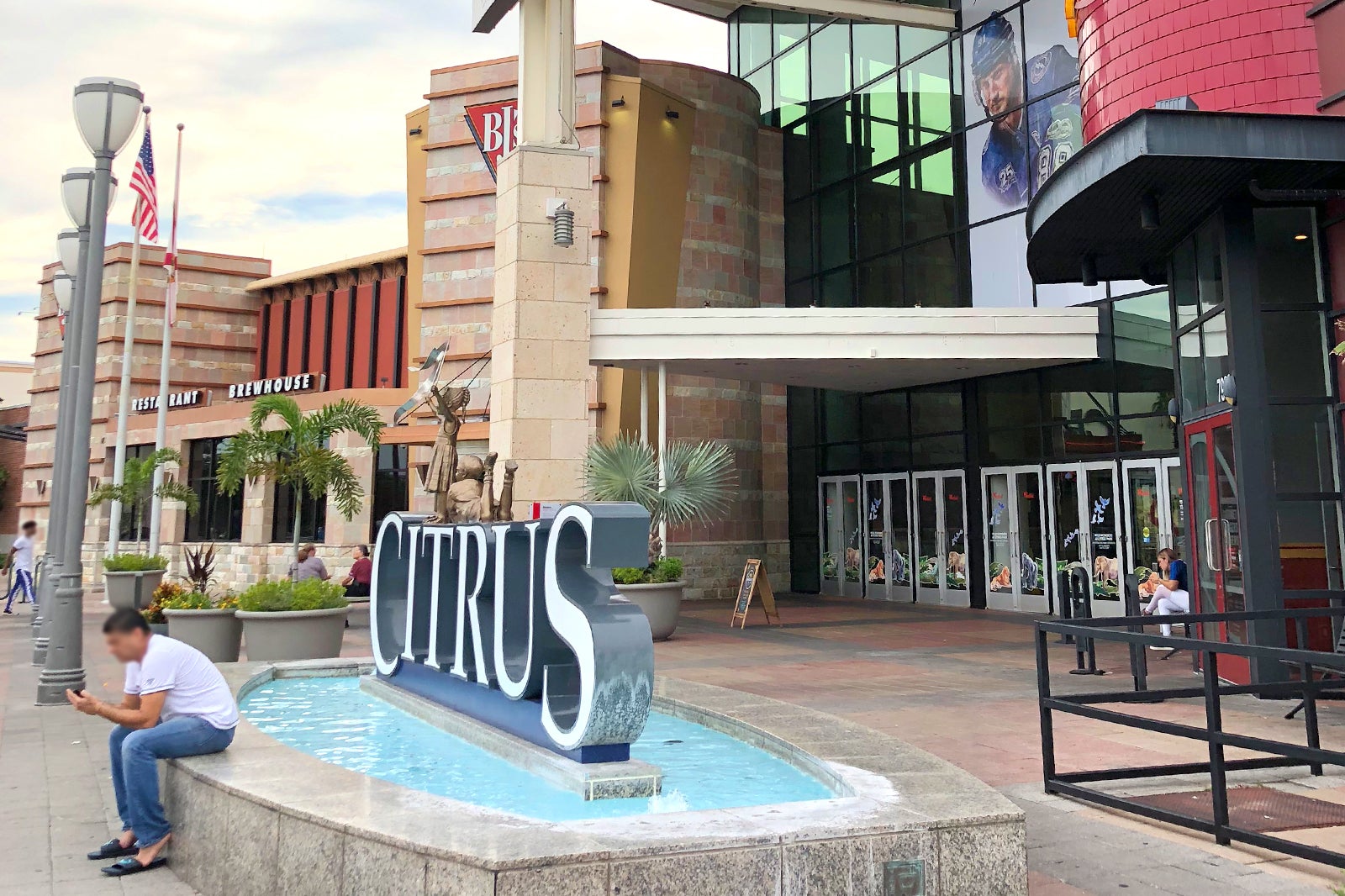 Head to Westfield Citrus Park if you're visiting Tampa with kids in tow and need to do some shopping. With a few play areas, a big carousel and a train that runs around the mall, there's plenty to keep the little ones occupied. The mall is anchored by 3 departmental stores – Macy's, Dillard's and Penneys – together with many standalone shops.
There's also a movie theatre, as well as restaurants and a food court within the mall. If you need a break from shopping or playing with your children, you can relax in a few of the seating areas with phone-charging outlets. Security is tight here, so your kids will be safe under the staff's watchful eyes.
Location: 8021 Citrus Park Town Center, Tampa, FL 33625, USA
Open: Daily from 11 am to 9 pm
Phone: +1 813-926-4644
photo by Todd Van Hoosear (CC BY-SA 2.0) modified
10
Sanwa Farmer's Market
For multicultural produce from all over the world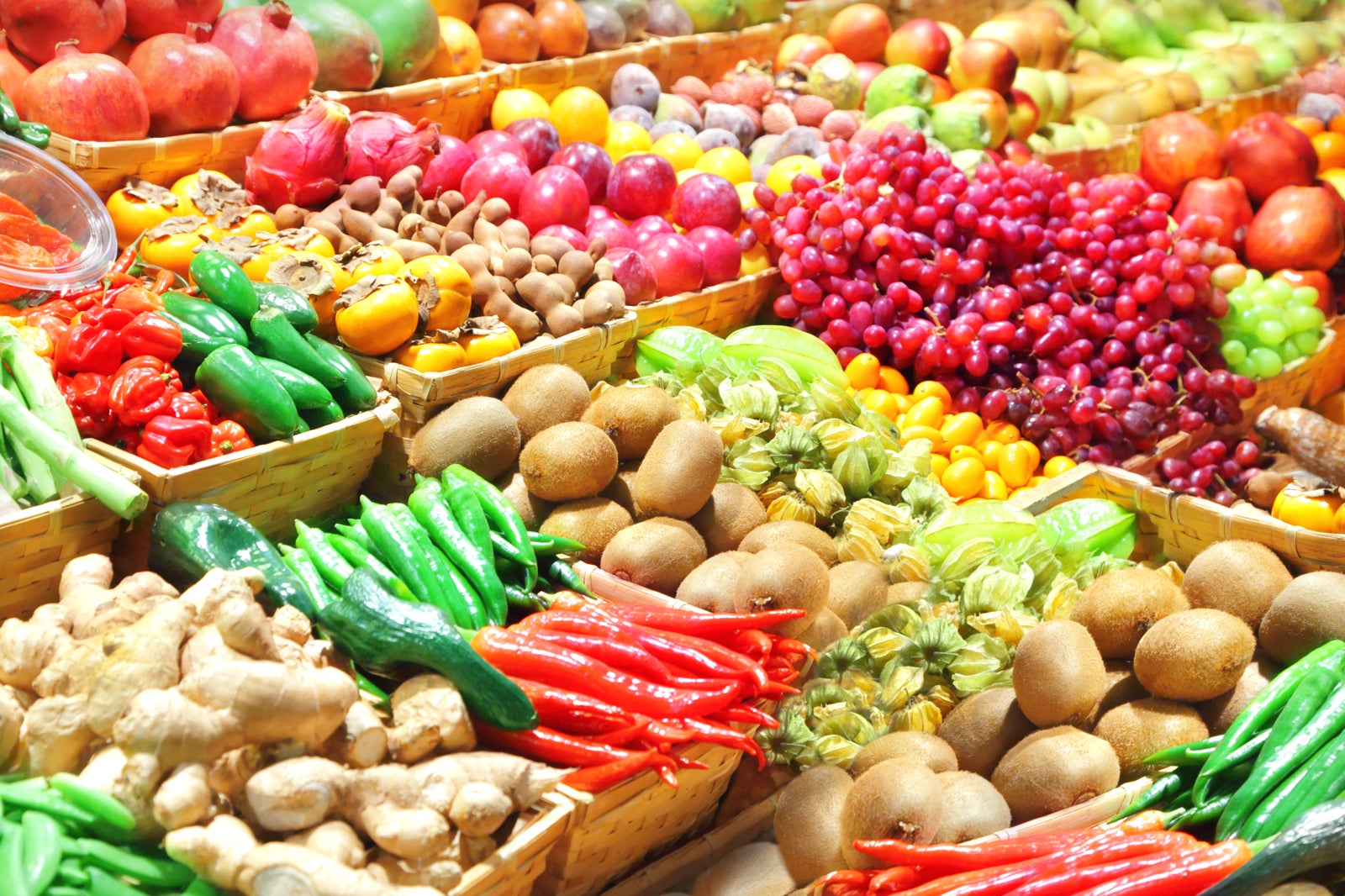 Sanwa Farmer's Market is a warehouse club-style market in Tampa, offering farm-fresh produce and multicultural products. It carries the biggest selection of goods in town, from grains and rice to canned food and kitchenware. The fresh produce section includes fruits, veggies, meat and seafood, with fish descaled, gutted and nicely packed.
The market is great for those who prefer buying in bulk, but it also sells in small portions. Here, you'll discover products not typically found in conventional supermarkets so you can bring home some unique snacks for friends and family.
Location: 2621 E Hillsborough Ave, Tampa, FL 33610, USA
Open: Daily from 4 am to 7 pm
Phone: +1 813-234-8428
11
King Corona Cigar Café
Lunch and a smoke while discovering the cool history of Ybor City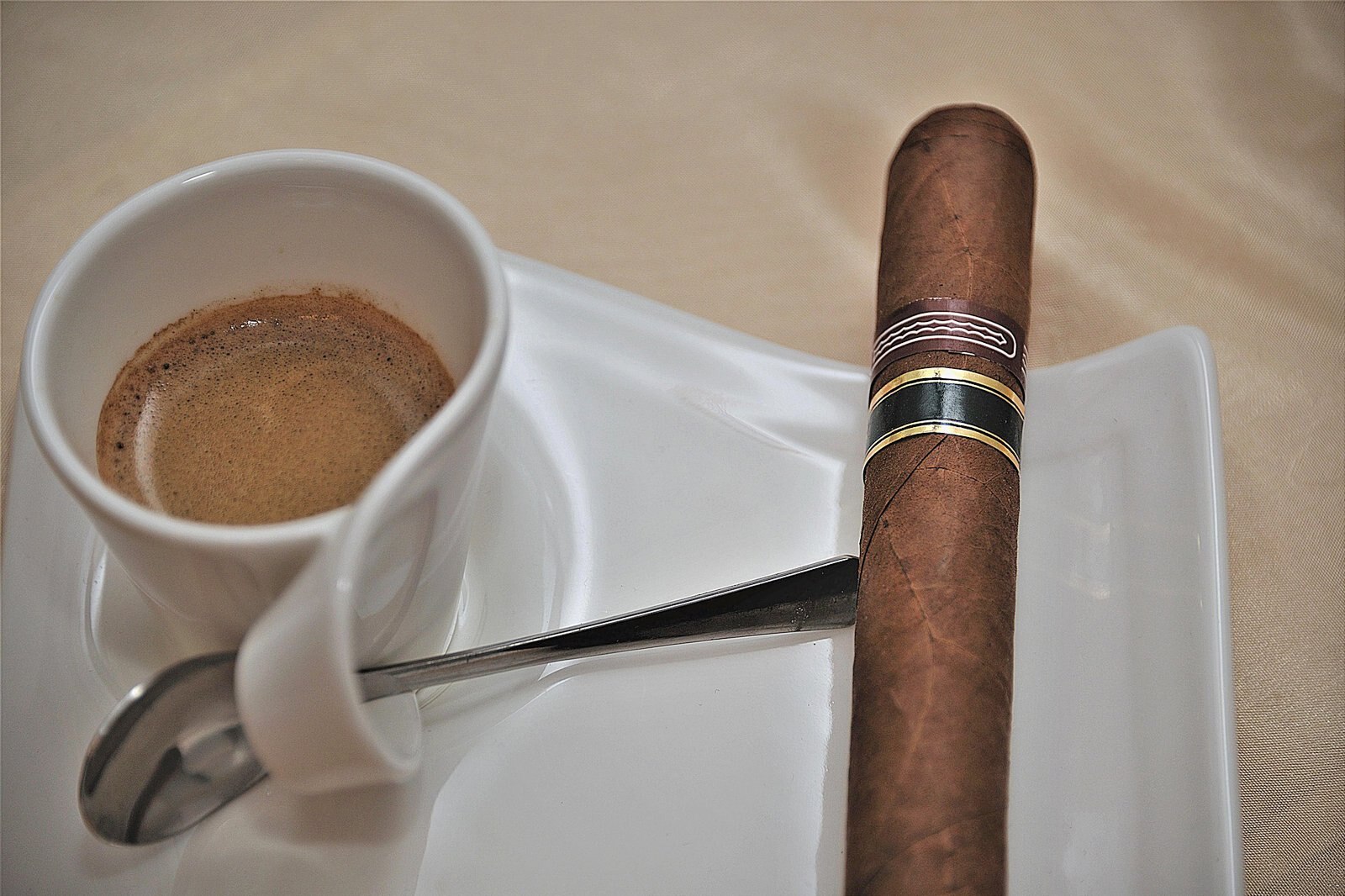 King Corona Cigar Café has a coffee bar with its own local signature drinks such as the Coco-Corona, a hot cocoa with a kick of spice and caramel sauce. It also has a great food menu, beer, wine, and of course, a huge selection of local and imported cigars.
Opened in the 1930s, this café is owned by a family that used to make cigars for Spanish businessman Vicente Martinez Ybor. About a century ago, Mr. Ybor introduced cigars to the area in the 1880s, and Tampa quickly became the cigar production capital of the world. As a result, the factories in Ybor City later attracted Cuban, Spanish, and Italian migrant workers to this city.
Location: 1523 E 7th Ave, Tampa, FL 33605
Phone: +1 813-241-9109
12
Channelside Bay Plaza
A modern waterfront oasis for the trendy crowd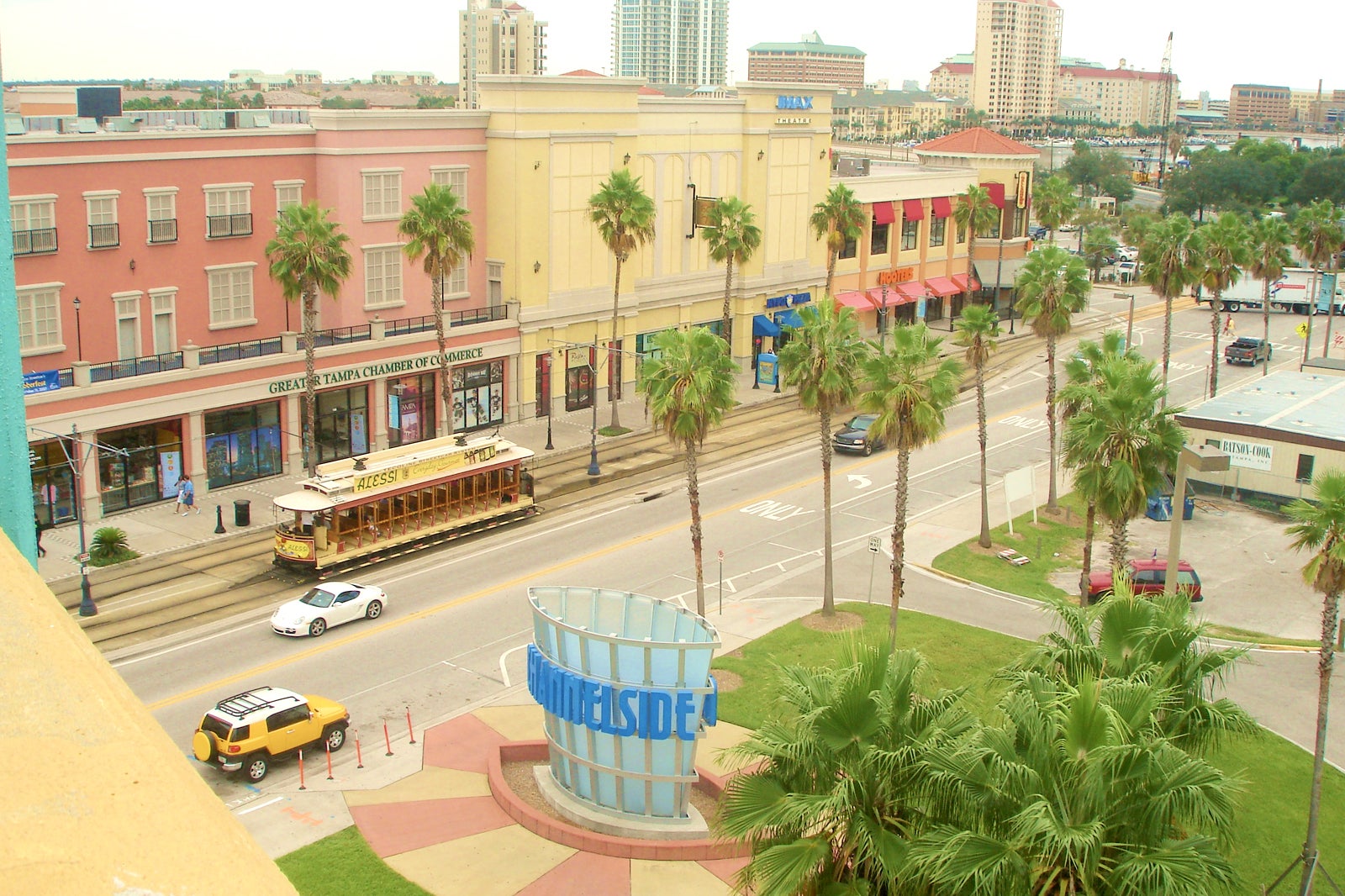 Channelside Bay Plaza and Sparkman Wharf on the Garrison Channel is a food-focused retail space in downtown Tampa. It houses shipping containers in its dining garden, with food vendors serving cuisines ranging from French-Vietnamese fusion to Spanish-style tapas, as well as an open-air beer garden with Florida craft beer on tap.
Its chill, park-like environment encourages you to dine al fresco on the lawn and enjoy the view of the wharf. Besides the hip and trendy, Sparkman Wharf also attracts families who appreciate having an open space for kids to run around. Besides food and shopping, you can enjoy live music performances on weekends, or play jumbo chess and cornhole on the lawn.
Location: 615 Channelside Dr, Tampa, FL 33602, USA
Open: Tuesday–Sunday from 11 am to 11 pm (closed on Mondays)
Phone: +1 813-345-5881
13
Tampa antique and vintage shops
Go treasure hunting for one-off items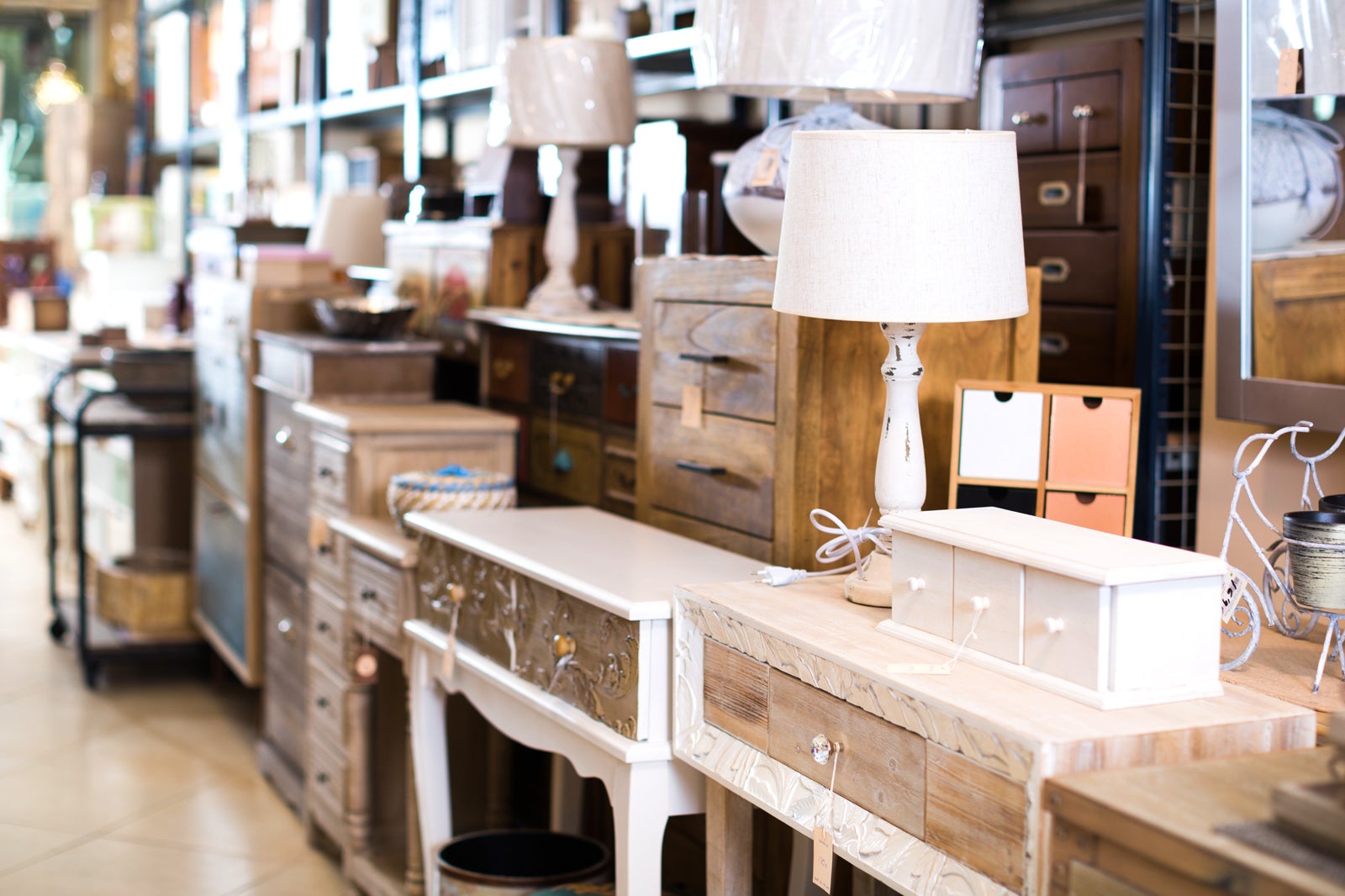 Tampa's second-hand and antique shopping options are aplenty, and you'll need a discerning eye to pick out the best finds at great prices. Vintage Post Marketplace is one of the most popular vintage stores with many vendors and consignment stores selling furniture, art and decorative items.
For an eclectic mix of mid-century art, antiques, and retro furniture, take a look around Seminole Heights Antique, where some shoppers have found items dating back to the 19th century. If you just want vintage clothing, La France carries vintage fashion, accessories, and jewellery from different eras for both men and women.
Back to top