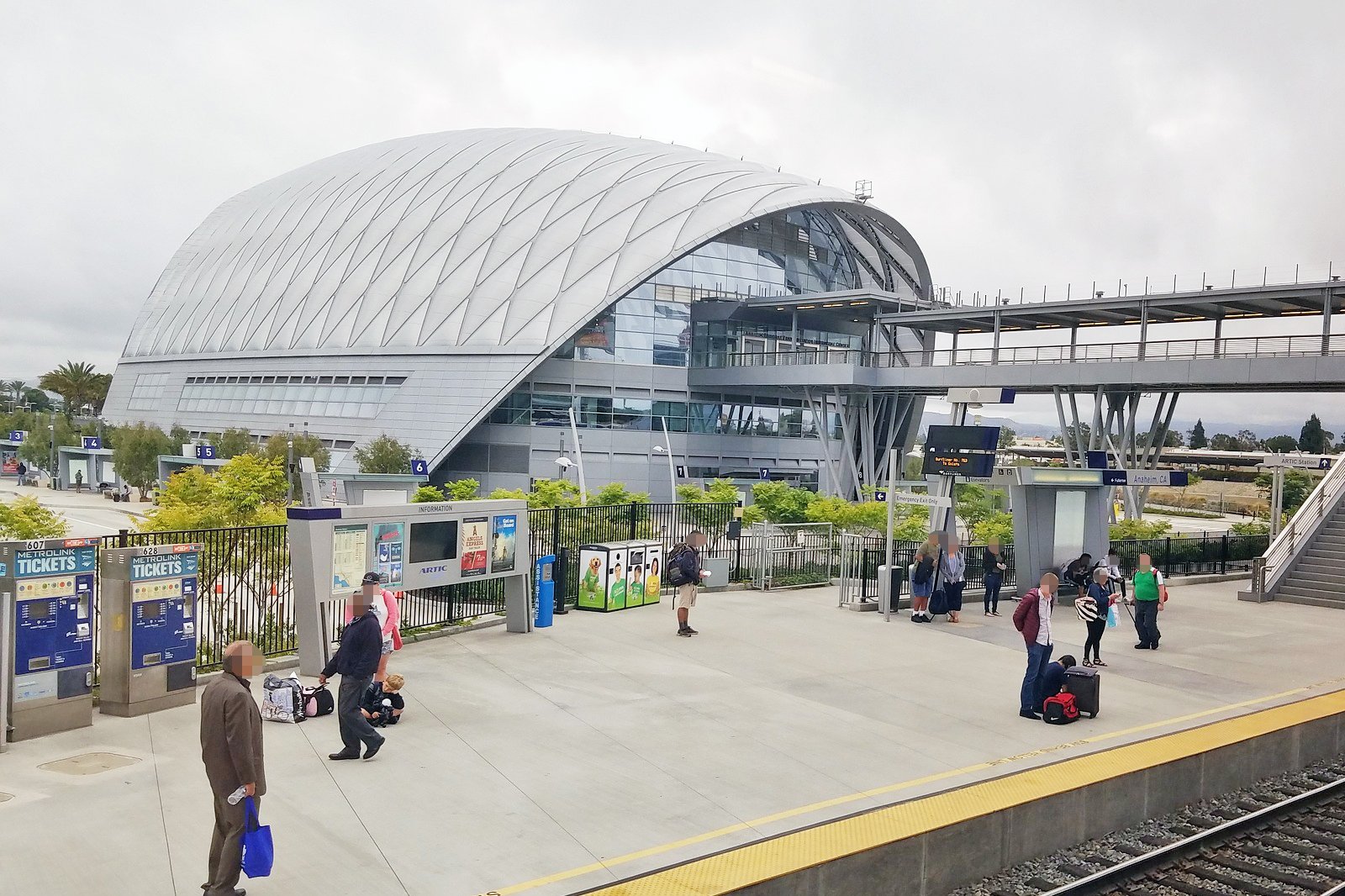 Anaheim Travel Essentials
Useful Information to Help You Start Your Trip to Anaheim
Our Anaheim Travel Essentials lays out the essential information you need to help planning your trip to one of the most popular destinations in the USA. No matter how frequently you travel, some questions will always need answers: What's the weather like? How can I get from the airport to my hotel? What currency and type of plug do I need? We have all these answers plus other basic info about the best time to go, getting there, getting around, and a few useful travel tips.
It's all compiled in this Anaheim Travel Essentials. After reading this short and easy-to-read guide, you will be a little more prepared to start your trip in Anaheim, California.
1
When is the best time to travel to Anaheim?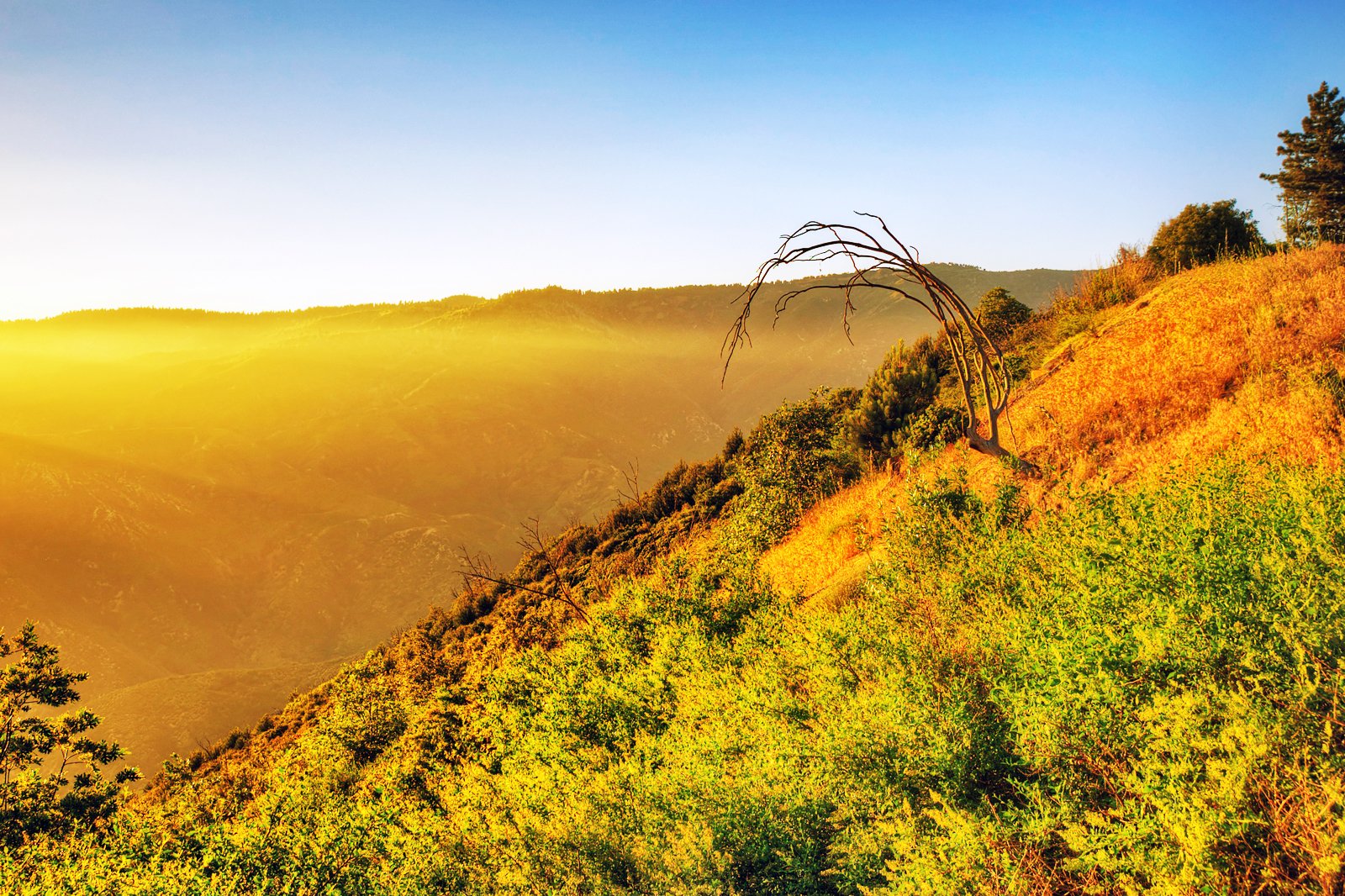 Anaheim has a Subtropical Mediterranean climate, with average temperatures ranging from 58ºF in winter to 75ºF in summer.
Most rainfall occurs from December to March, with an average of 5-6 rainy days per month.
The sunniest time of the year is from May to October.
Summer, from June to August, is peak tourist season, with hotel and flight prices rising accordingly.
March-May and September-November are great times to visit. The weather is pleasant, you'll avoid the summer's crowds, and flight and hotel prices are more affordable. Disney Resorts also have good offers after the peak season.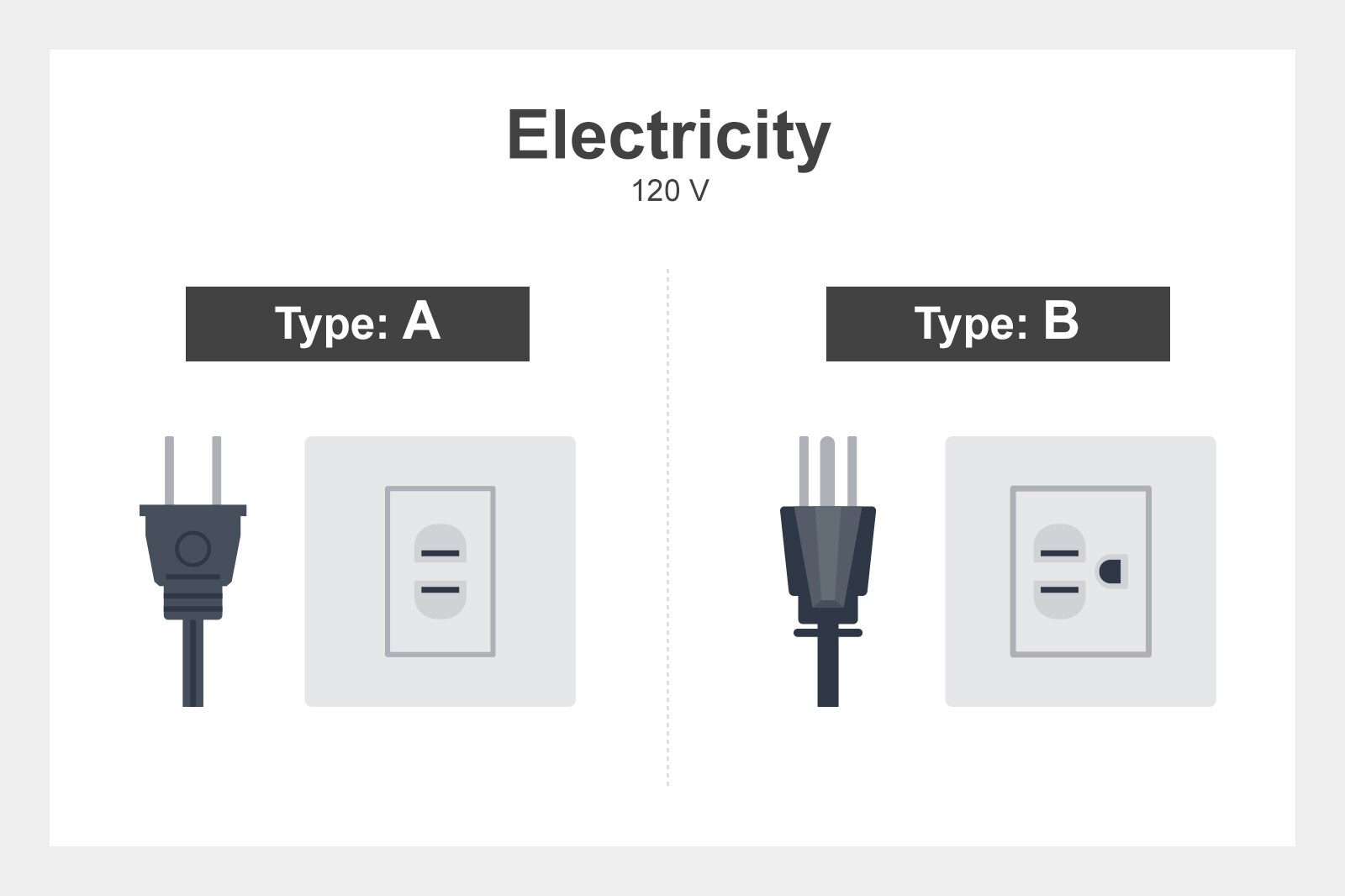 Languages: Primary: English; Secondary: Spanish
Plug types: A and B
Electricity: 120 V
Currency: United States Dollar (US$)
International dialling code: +1 714 and +1 657
Emergency telephone number: 911
3
How to get to my hotel in Anaheim?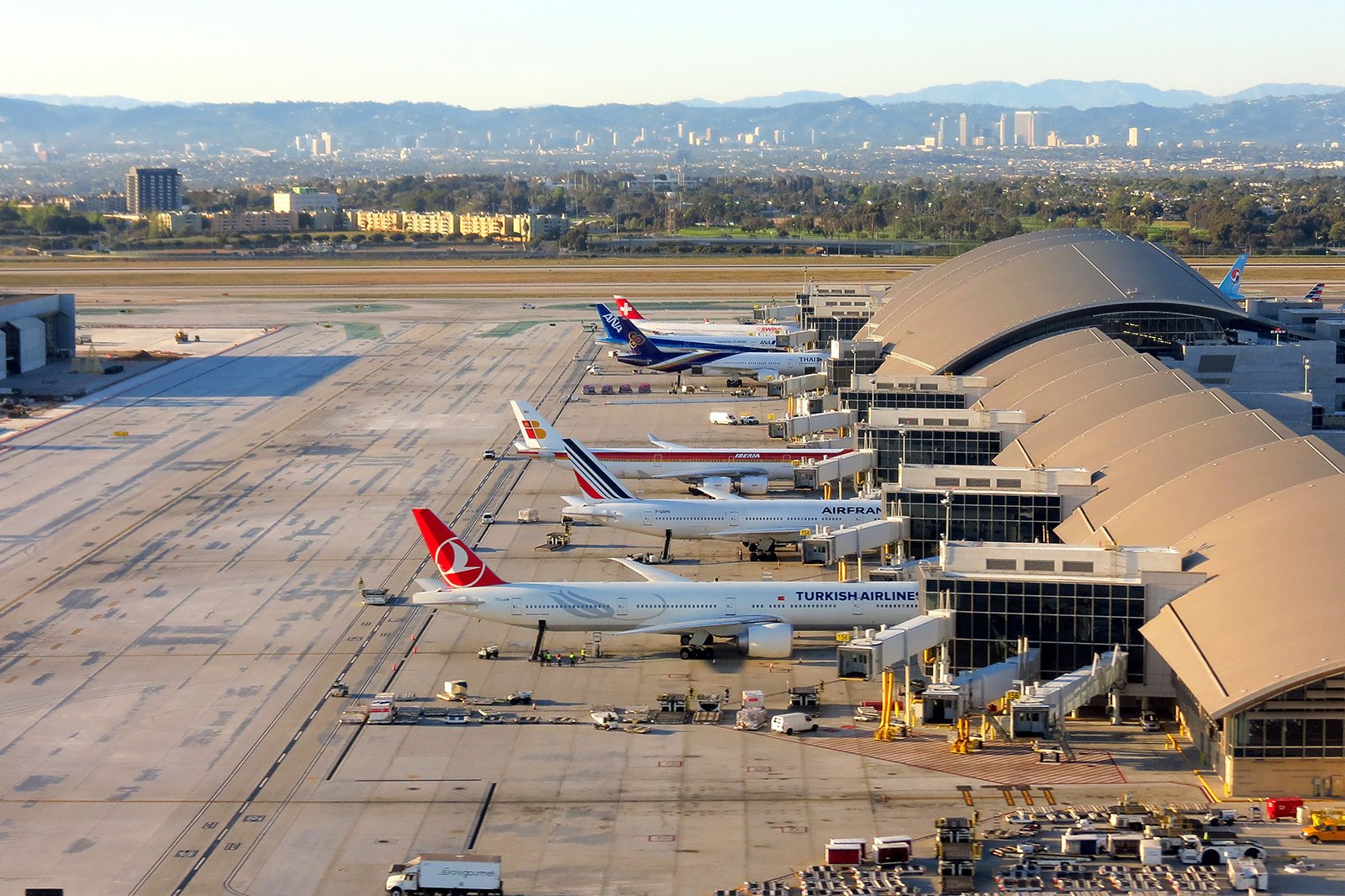 Los Angeles International Airport
Los Angeles International Airport sits 30 miles west-southwest of the city centre. There are several transfer options to reach Anaheim:
A taxi to Anaheim city centre takes around 60-90 minutes depending on traffic. Taxi cabs can be found on the Lower/Arrival Level islands in front of each terminal.
Uber and Lyft apps can be used at Los Angeles Airport. Pick up spots are on the curbside of the Arrival Level outside each terminal.
You can also take the FlyAway Bus to LA Union Station and hop on the Metrolink commuter (Orange County line) to Anaheim. The journey takes around 90-120 minutes.
Disneyland Resort Express runs daily between LAX and various hotels in Anaheim. Other shuttle services are offered by SuperShuttle and Primetime shuttle. The journey takes around 60-90 minutes.
There's no centralized car rental center at LAX so plan ahead if you want to compare prices. Individual rental companies run shuttle buses to their depots under the purple signs in front of each terminal.
John Wayne Airport
John Wayne Airport sits 11 miles south of Anaheim city centre. There are several transfer options to get there:
A taxicab to Anaheim city centre takes around 20-30 minutes depending on traffic. Taxi cabs can be found on the Ground Transportation Center on the Arrival Level between Terminals A and B and on the Arrival Level at Column 14 in Terminal C.
Uber, Wingz and Lyft apps can be used at John Wayne Airport.
· The Disneyland Resort Express bus and other shared shuttle bus services serve John Wayne Airport and take around 20-30 minutes to reach Anaheim.
The OCTA bus Line 59 takes around 1hour-1 hour and half to reach Anaheim.
If you're flying in for a convention at the Anaheim Convention Center, there's a dedicated shuttle service offered by the center.
Rental cars can be found between Terminals A and B, on the Arrival Level.
Insider tip:
Look for the John Wayne Statue, where you'll find shuttle coordinators from the Airport Shuttle Association wearing orange jackets.
Long Beach Airport
Long Beach Airport sits 13 miles west of Anaheim. There are several transfer options to reach Downtown Anaheim:
Taxis have a flat rate from Long Beach Airport to Disneyland or the Convention Center. The journey takes 25-35 minutes. Taxi ranks are just outside the terminal.
Uber, Wingz, Lyft and other apps can be used at Long Beach Airport. The pick-up point is on the outer curb in front of the terminal.
Pre-booked shuttle services such as SuperShuttle or Karmel Shuttle can get you to Anaheim in around 25-35 minutes.
Rental cars are at hand in the Airport Ground Transportation Center, right opposite the terminal.
If you come to Anaheim by train
The ARTIC (Anaheim Regional Transportation Intermodal Center) is located right next to Angel Stadium, 2 miles southeast of the city centre.
Amtrak trains and the Metrolink commuter train (Orange County Line) arrive at this station.
Many lines of Anaheim's public transportation are available here for you to get anywhere in Anaheim.
Taxis and rental cars are also available.
photo by Daniel Betts (CC BY-SA 2.0) modified
4
How to get around Anaheim?
Public transport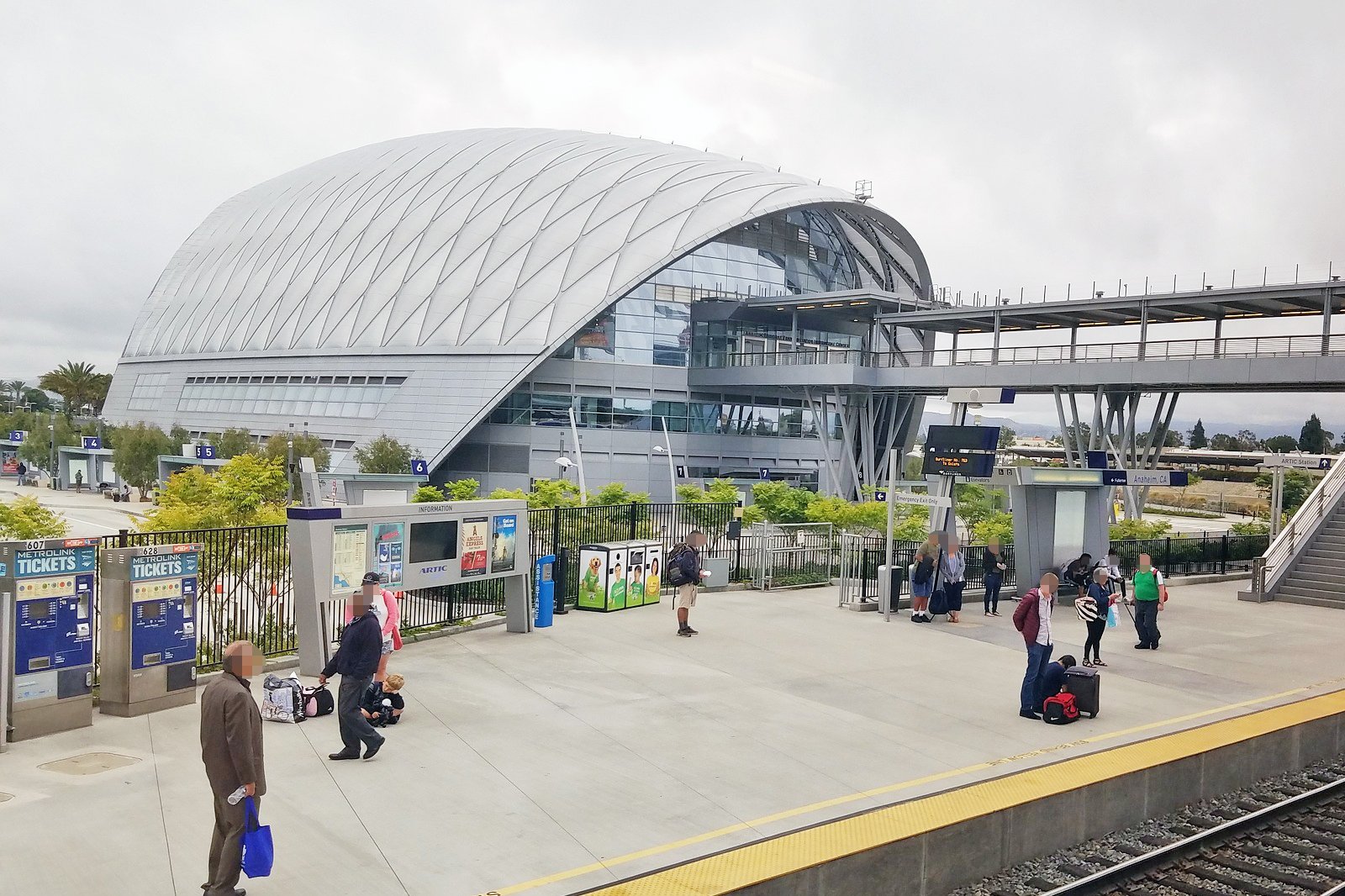 Several bus lines cover the city of Anaheim as well as Garden Grove, Buena Park, Santa Ana, Costa Mesa, Santa Ana and Orange.
The Anaheim Resort Transit (ART) Shuttles feature 20 routes across Anaheim. Many of these colourful buses link hotels to the Disneyland Park and other major attractions and shopping areas in the city.
You can easily reach any other destinations in LA by Metrolink. Just take the ART to get to the ARTIC (Anaheim Regional Transportation Intermodal Center).
Get hold of tickets at kiosks, in some hotels, online, and at information desks.
Many Attraction Shuttle buses are also available to show you the must-see places in Anaheim.
Insider tip:
If you have an entry ticket to Disneyland, you have free use of the Monorail connecting Tomorrowland and Downtown Disney Resort.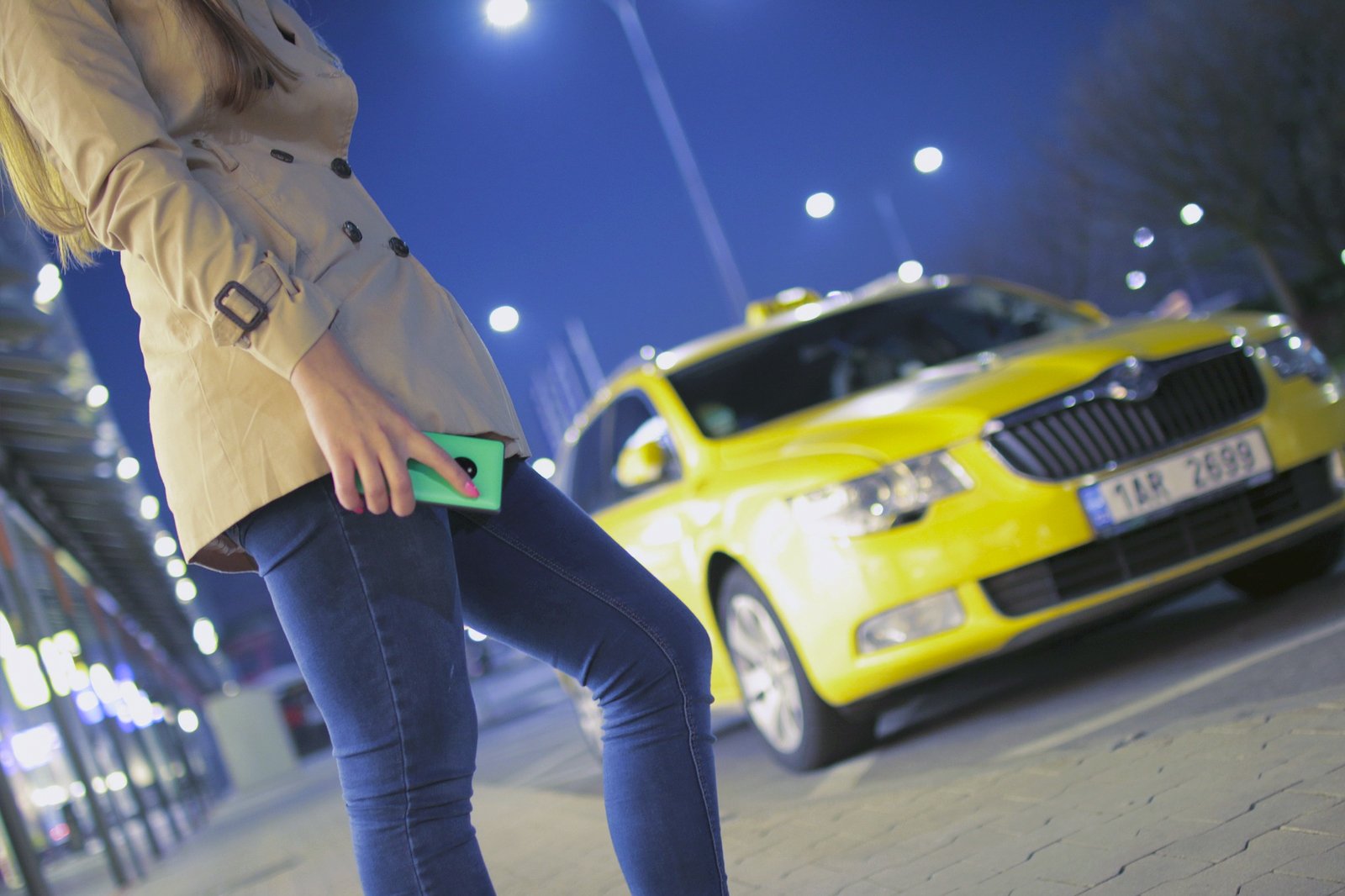 You'll find taxi ranks outside the major transport hubs, attractions and hotels, otherwise you can call Yellow Cab of Greater Orange County – 714 999-9999 or California Yellow Cab – 714 444-4444, 2 of the main taxi companies in Anaheim.
You're not allowed to hail a taxi down on the street in Anaheim (and in LA).
Payment of the fare by credit card is usually possible but it's better to ask the driver before you get on board.
It's common to give a 10-15% tip to the taxi driver.
You can also use an app such as Uber, Lyft or Wingz to hail a taxi.
6
What are the main annual events in Anaheim?
Civil War Re-enactment
What: For 2 days in March, Central Park in Anaheim becomes a battleground between the Confederate artillery and the Union infantry, complete with combat, cannons and period costumes.
When: March
Where: St Catherine's Academy
Anaheim Halloween Parade
What: A huge street parade on the Saturday closest to Halloween. The vibe is retro kitsch, recreating a 1920s vibe reminiscent of the first celebration back in 1924.
When: October
Where: at the Center Street Promenade in Downtown Anaheim
Anaheim International Film Festival
What: Anaheim International Film Festival is a 5-day event screening a good choice of the latest movies. All styles of moviemaking are represented, from documentary to live action. Expect workshops, conferences and festive evenings with actors from the screenings.
When:October
Where:Anaheim GardenWalk, Katella Avenue and Disney Way
Back to top