5 Best Nightlife in Alanya
Where to Go at Night in Alanya
Alanya's vibrant nightlife is complemented by a boulevard near the harbour that's dedicated to bars and clubs, aptly named Bar Street. It's where most tourists and locals go if they're looking for a place to dance and drink the night away. Most nightlife venues on Bar Street close at 3am, but if that's too early, you'll find a couple of places on the outskirts of Alanya that open until 5am.
From superclubs spanning a few floors to a Cuban themed club to a lively cafe and bar, nightlife in Alanya offers something different for almost everyone. If you're not a fan of nightclubs, you can even go on a sunset cruise and watch the night come to life as the sun goes down. Here are some great ways to spend a memorable night out in Alanya.
1
Robin Hood
Dance under the stars in this 3-storey club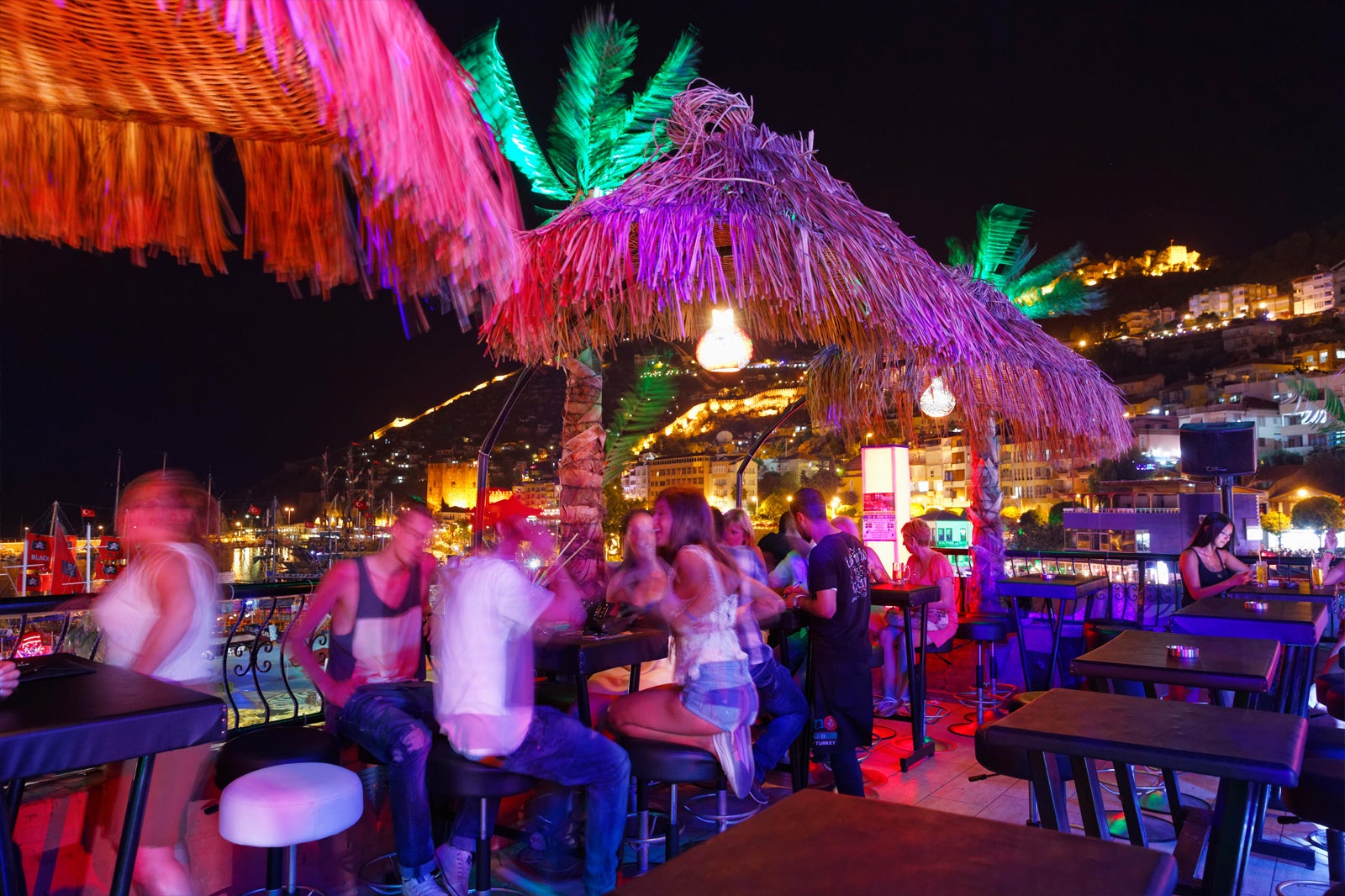 Robin Hood is a major nightclub in the heart of Alanya's Bar Street. The club spans across 3 floors with different themes, each playing a different genre of music, including hip-hop and Turkish music. Its 1st floor, designated as a Latino club, buzzes with partygoers dancing to hits by Iglesias, Shakira and Ricky Martin.
For some fresh air, head to the rooftop, where you can dance all night under the stars, sip on some drinks and enjoy a spectacular view of the harbour and Alanya Castle. It's a good idea to visit Robin Hood with a male friend if you're a lady. Always confirm the prices of the drinks with the waiter after you've ordered and check your bill before paying.
Location: Çarşı, 07400 Alanya, Antalya, Turkey
Open: Monday from 9.45pm to midnight, Tuesday from 12am to 6pm and from 9pm to 3am, Wednesday–Sunday from 9pm to 3am
Phone: +90 (0)242 511 2023
2
Club Summer Garden
Eat, drink and be merry in this open-air club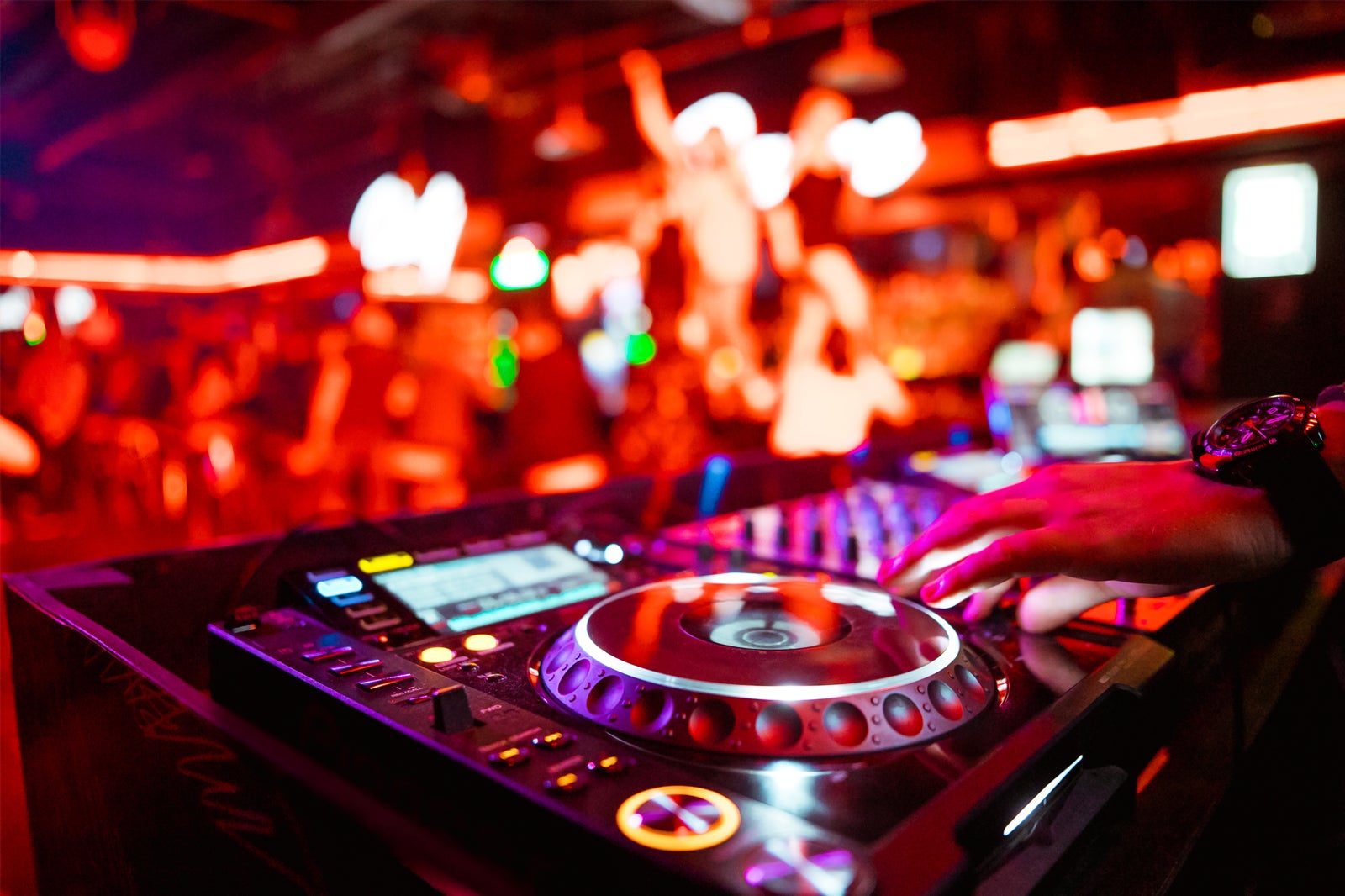 Club Summer Garden is excellent for those looking for a club to party until the early morning in Alanya. This open-air concept club is about 10 km away from downtown Alanya. It operates as a restaurant during the day, serving burgers, pizza and pasta. After sundown, it transforms into a disco where you can dance to English, Turkish and Russian hits.
Surprisingly, Club Summer Garden allows children to enter so you can even bring your little ones here. Once you've stepped inside the club, you'll see a large tank housing a shark – one of its novelty factors. Neon-lit and decorated with palm trees, Club Summer Garden exudes a tropical vibe that complements your summer holiday on this Turkish coast.
Location: Konaklı, Gazi Mustafa Kemal Blv. No:24, 07560 Alanya, Antalya, Turkey
Open: Daily from 8am to 5am
Phone: +90 (0)242 565 0059
3
Havana Club
An exotic party experience in Alanya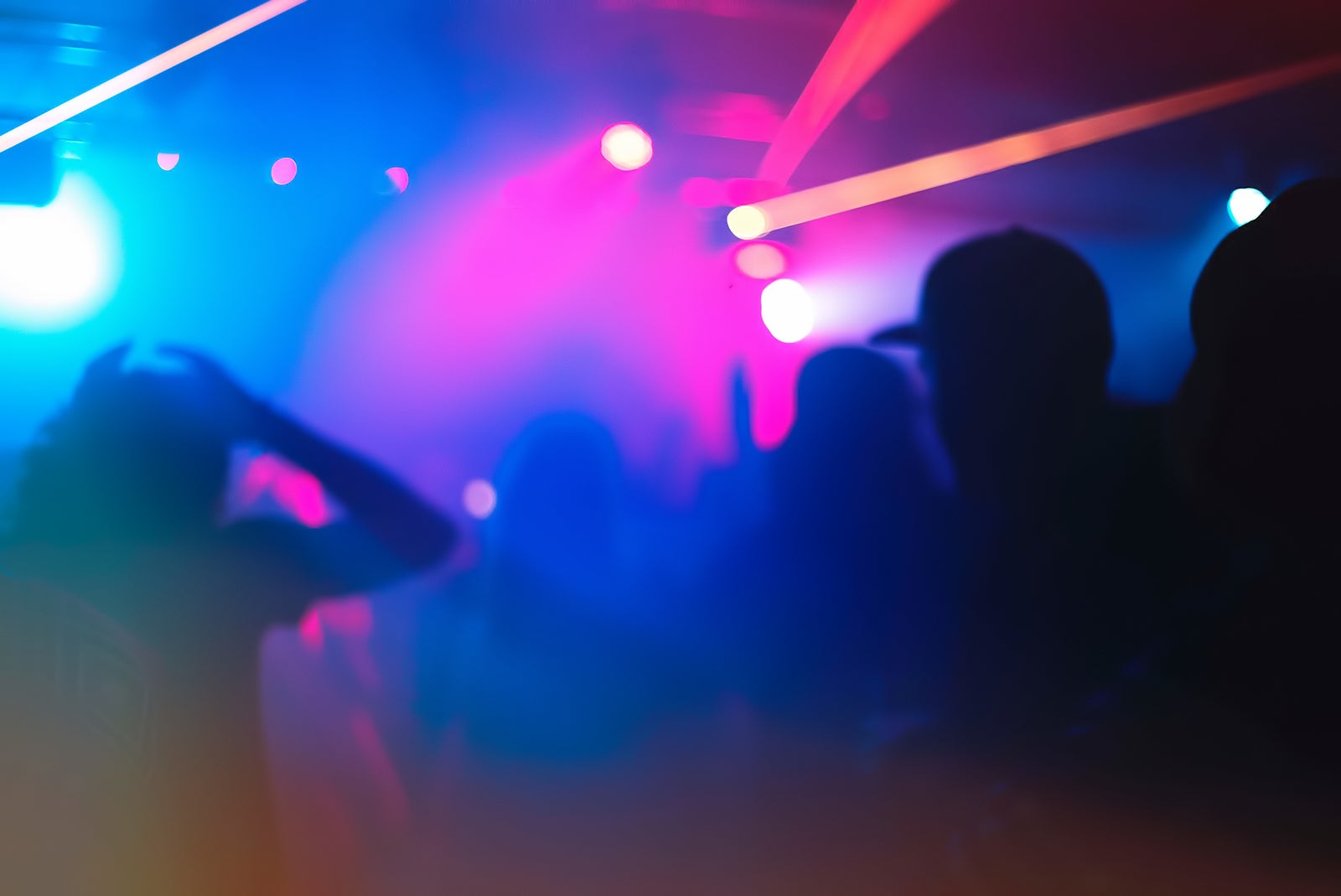 Havana Club is a Cuban-themed club on Bar Street that's popular with European tourists looking for a different clubbing experience in Alanya. The club holds Latin nights almost every evening, with performances by dancers from Brazil and Cuba.
With VIP lounges and terraces within the premises, you can reserve a table to comfortably enjoy some stiff Cuban drinks. For the rest of the night, you can dance to the latest pop hits across 2 floors overlooking the castle and the city. Do head to Havana Club from midnight onwards, when people start streaming in and getting down to the music.
Location: Çarşı, Müftüler Sk, 07400 Alanya, Antalya, Turkey
Open: April–November: daily from 10.30pm to 3am
Phone: +90 (0)506 365 5076
4
Las Vegas Cafe & Bar
What happens in Vegas stays in Vegas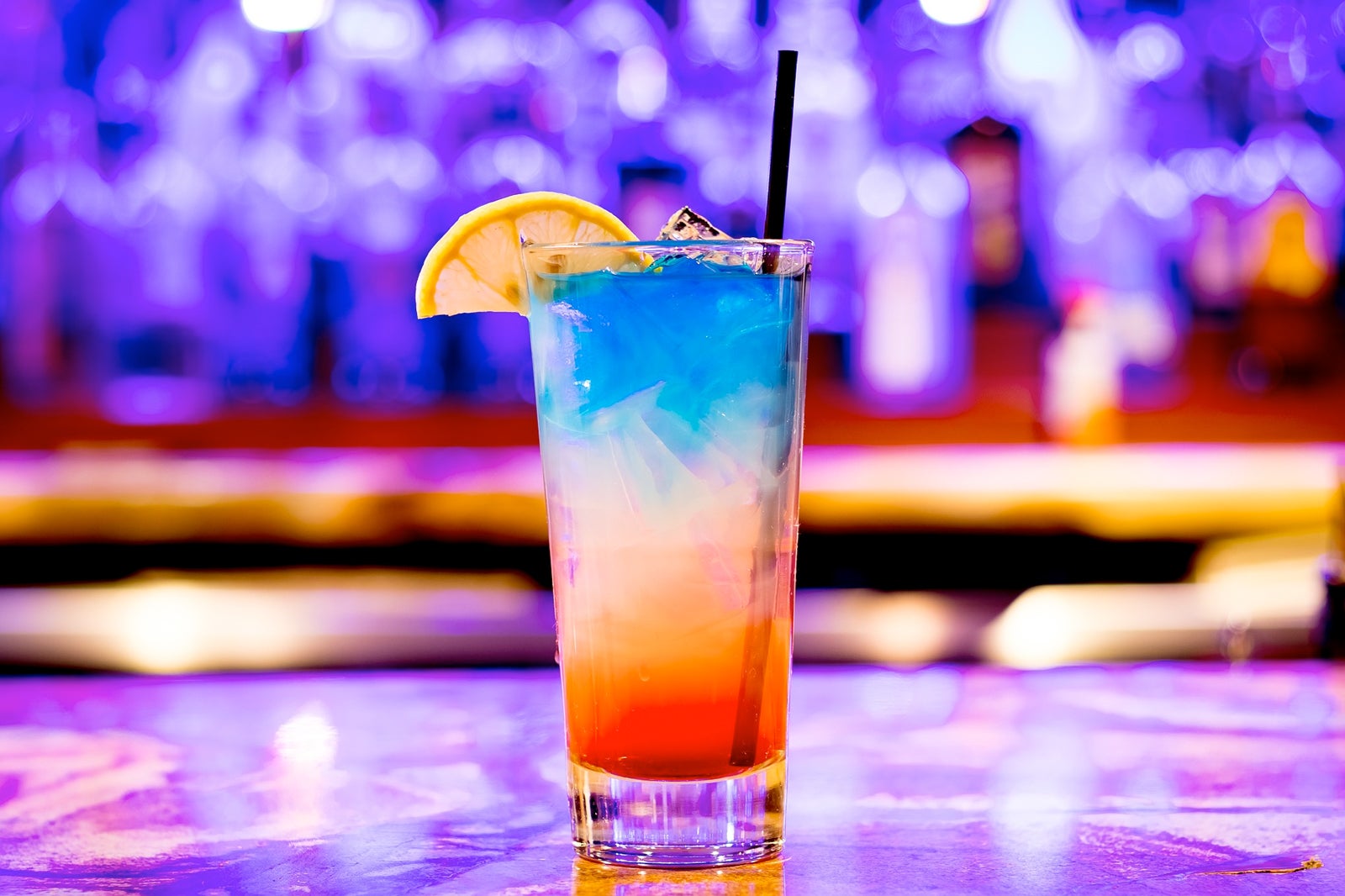 Las Vegas Cafe & Bar is known for its friendly bar staff, strong drinks and polite service. Since this place is also a cafe, you can enjoy Turkish and Western cuisine for dinner. On any given night, you'll see bartenders performing neat tricks with glasses and bottles, or staff dancing on the bartop to keep customers entertained.
During the week, the raunchy venue organises themed parties and dance shows to spice up the nights. You can find Las Vegas Cafe & Bar on Bar Street near the harbour. It's an excellent place to begin or end your night if you're planning to club-hop in Alanya.
Location: Çarşı, İzzet Azakoğlu Cd. No:22, 07400 Alanya, Antalya, Turkey
Open: Daily from 9am to 3am
Phone: +90 (0)542 314 6537
5
Alanya sunset cruises
Witness the magic of Alanya at dusk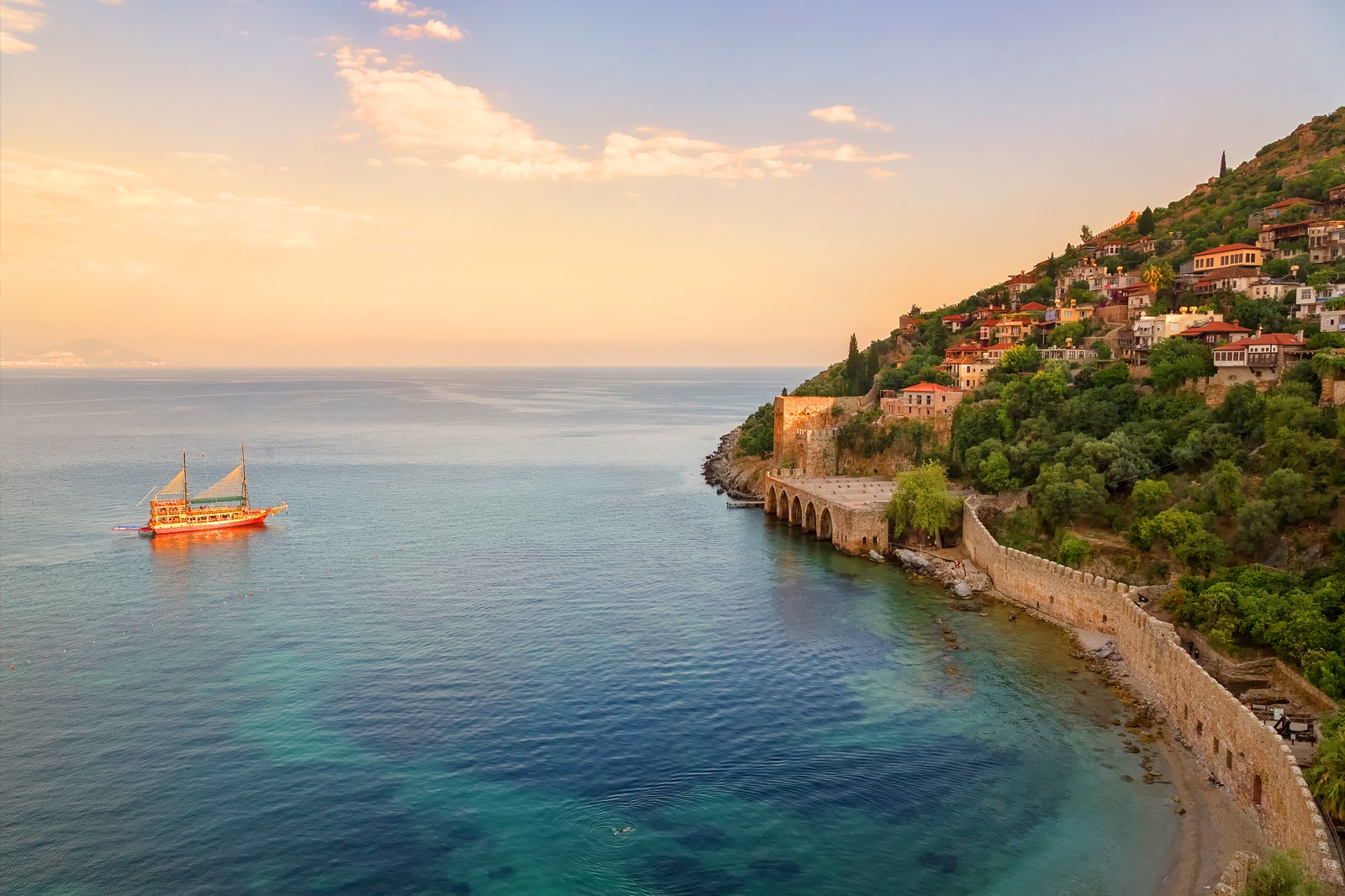 Nightlife
Couples
Photo
Food
Adventure
For a romantic night in Alanya, book yourself a sunset cruise and sail along the coast as the sun sinks below the horizon. The boat will pass by major landmarks like Alanya Castle, Red Tower and Antique Shipyard while the sun sinks into the Mediterannean. On this 4-hour-long cruise, you can enjoy a barbecue dinner and unlimited soft drinks onboard or jump off the deck for a swim in the bay at twilight.
Before heading back to the harbour, party with your fellow shipmates at a foam disco party and make a new friend or two. Hotel pickup and dropoff are included in the fee, which varies depending on the tour operator.
Back to top