10 Souvenirs You Can't Leave Phuket Without
Most Popular Souvenirs in Phuket And Where To Buy Them
Souvenir shopping has been an important part of the holiday experience since tourism was first invented and is now a major industry in its own right. The key to it is finding something that reminds you of a fantastic holiday, causing your mind to conjure memories of Phuket's wonderful white sands, nodding palms, vibrant nightlife and exotic cuisine. The challenge is finding that souvenir without getting ripped off.
To help you in this quest, we've created this list of the most popular souvenirs from Phuket, with suggestions of where you can find the best items at fair prices.
"Been there, done that, got the T-shirt," as the saying goes – and a lot of people have indeed got the T-shirt. Among the popular proofs of having visited Thailand are the glow-in-the-dark 'Full Moon Party' shirts, Chang Beer singlets, 'Same Same But Different' shirts and dodgy copies of famous football kits. There's a very wide range of designs available, with many of them being extremely popular right across the country. Look around long enough and you can find something a little different, too. The quality varies a lot, but the prices are universally low – generally not much more than 200 baht each.
Read more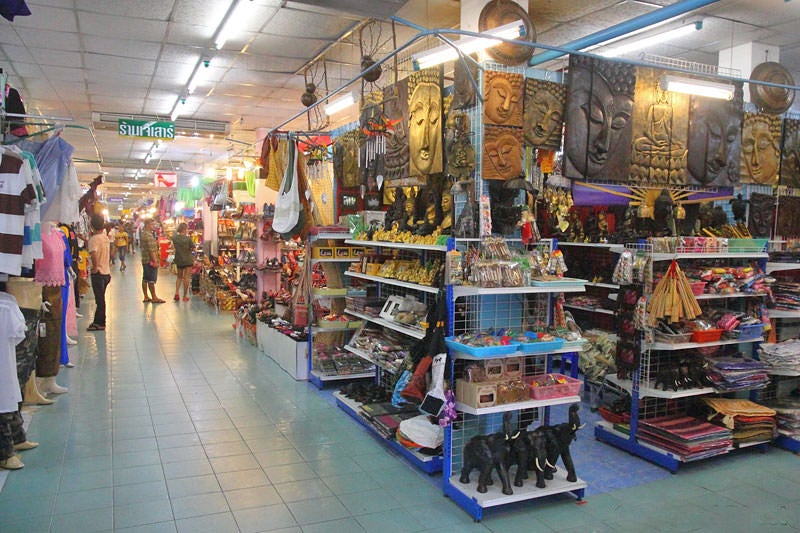 Elephants are synonymous with the Land of Smiles. Likenesses of these majestic creatures are available to adorn your house in a great range of sizes and materials, including lacquered wood, metal and stone. When you get them home, they should ideally be placed facing a doorway (it's a Feng Shui/tradition thing). If elephants aren't your thing, little wooden frogs which make a "ribbit" noise when you rake the stick across their ridged backs are also popular. Both start from as little as 50 baht for small ones.
Read more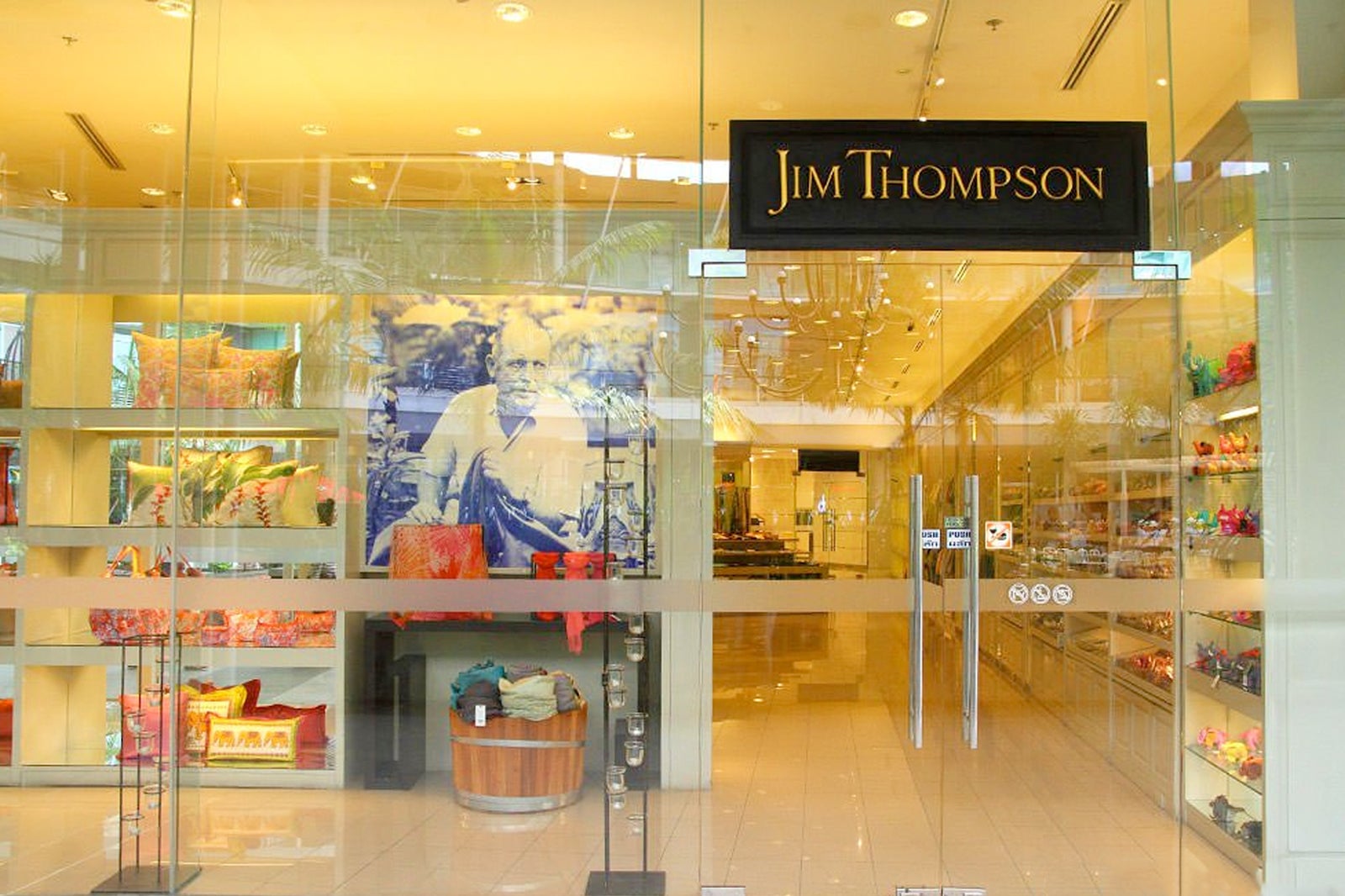 Probably Thailand's most famous export is its first-class silk. It's not just any old silk – it's Thai silk! Thai cotton is also rising in popularity and batik is especially popular in Phuket. The quality is often extremely good for the price, with beautiful intricate designs. You can very easily find Thai silk scarves, ties, saris, shirts, shorts, tablecloths, cushion covers and more on market stalls or in dedicated stores, or you can go to one of the countless tailor shops and get a suit or dress made up. Beware of cheap imitations (made of polyester or nylon), which are usually identified by their unfeasibly low prices. You should be paying about 500 baht upwards for a good scarf.
Read more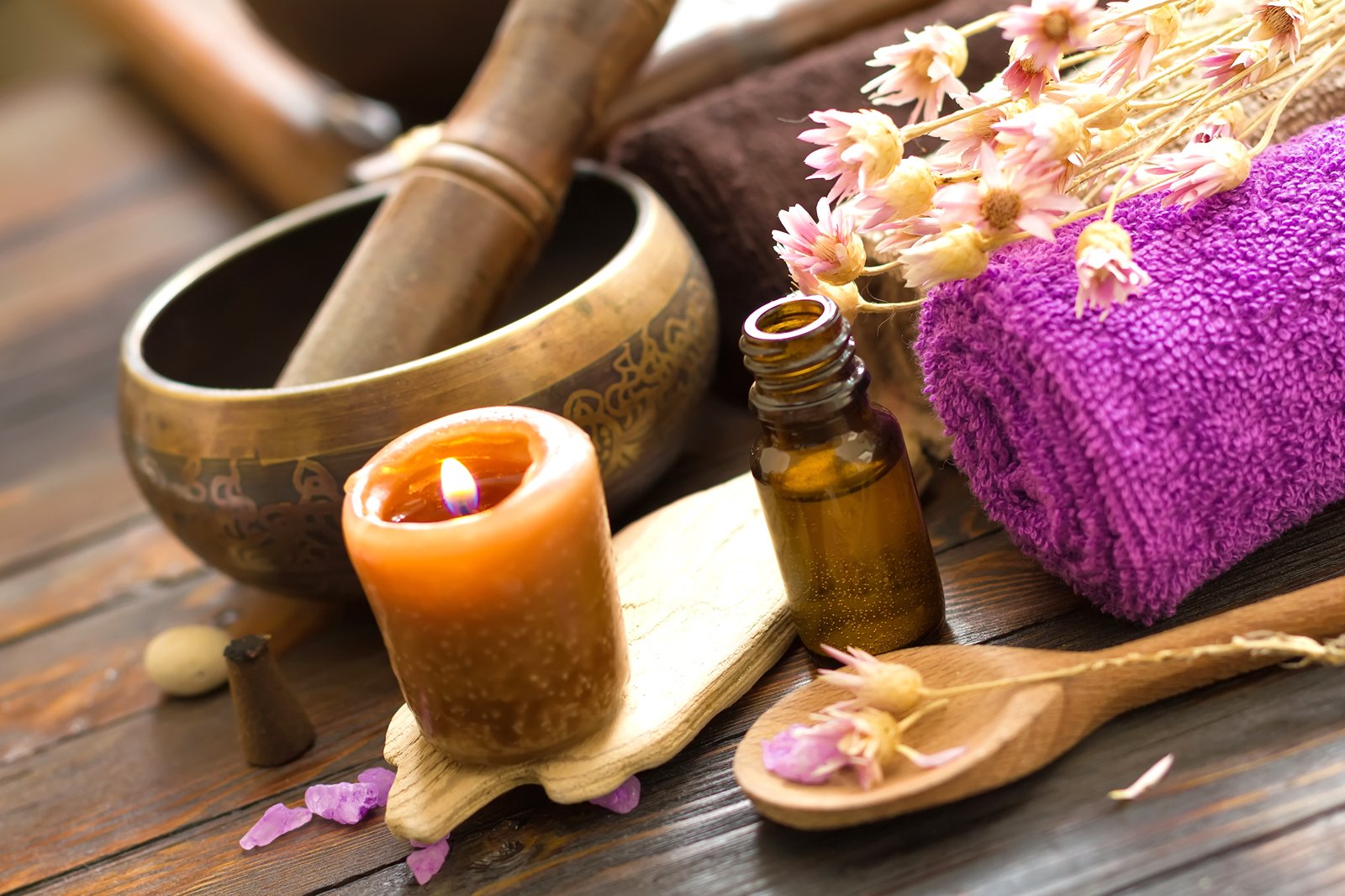 As with the local silk, Thai massages are so renowned that they are considered to be in a class of their own, separate from any other kind. As a result, spa treatments are extremely popular, as are massage classes. Relive that sensation of total relaxation (or practise your newfound skills on your friends) with the genuine article – Thai spa products. You can generally pick up anything from massage oils to bath foam, with cheap options found at most of the markets and high-quality products often sold by the spas which use them. The higher the quality, the higher the price tag, but why not spoil yourself – you're on holiday!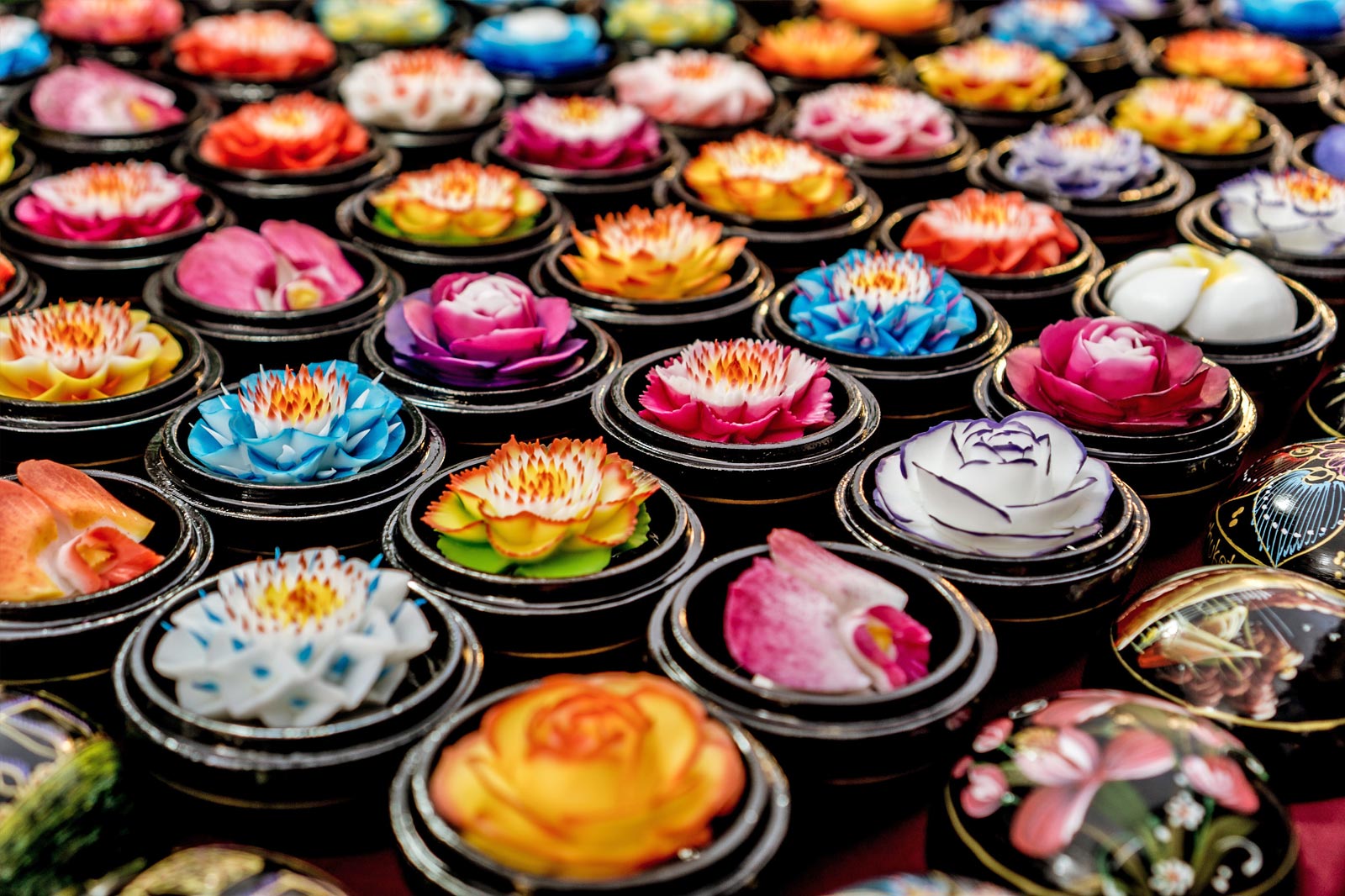 A notable symbol of Thailand is its beautiful flowers. You might have received a garland of orchids when you arrived at your hotel, but they won't last long before they begin to wither. They certainly won't survive the journey home. Fortunately, there's a way you can take home an example both of Thailand glorious horticulture and its amazing craftsmanship – soap flowers. As the name suggests, they are intricately carved from a small block of fragrant soap and are quite amazingly realistic in appearance. Prices are pretty reasonable, too – usually not more than 100 baht.
Read more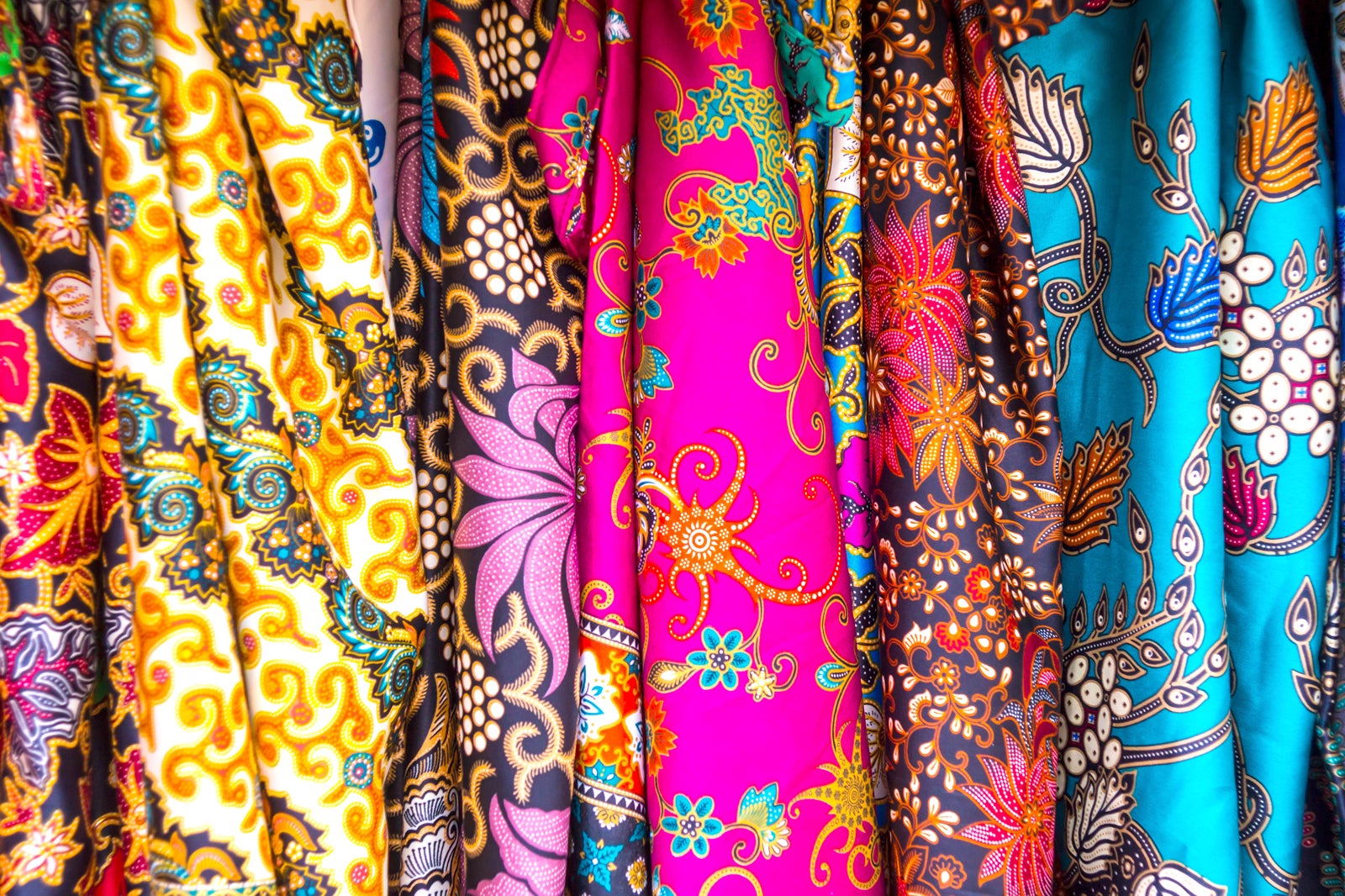 Phuket is a major centre of very colourful batik, usually made up into sarongs, shirts or bags. Favourite patterns are scenes of brilliant fish swimming among coral or vignettes from traditional island life. If you have enough time, some shops will make batik to your design. How about a shirt with a big red tuk-tuk on it? Jet skis? Lizards and frogs? Most batik is sold by small shops in Patong, Rawai and Phuket City.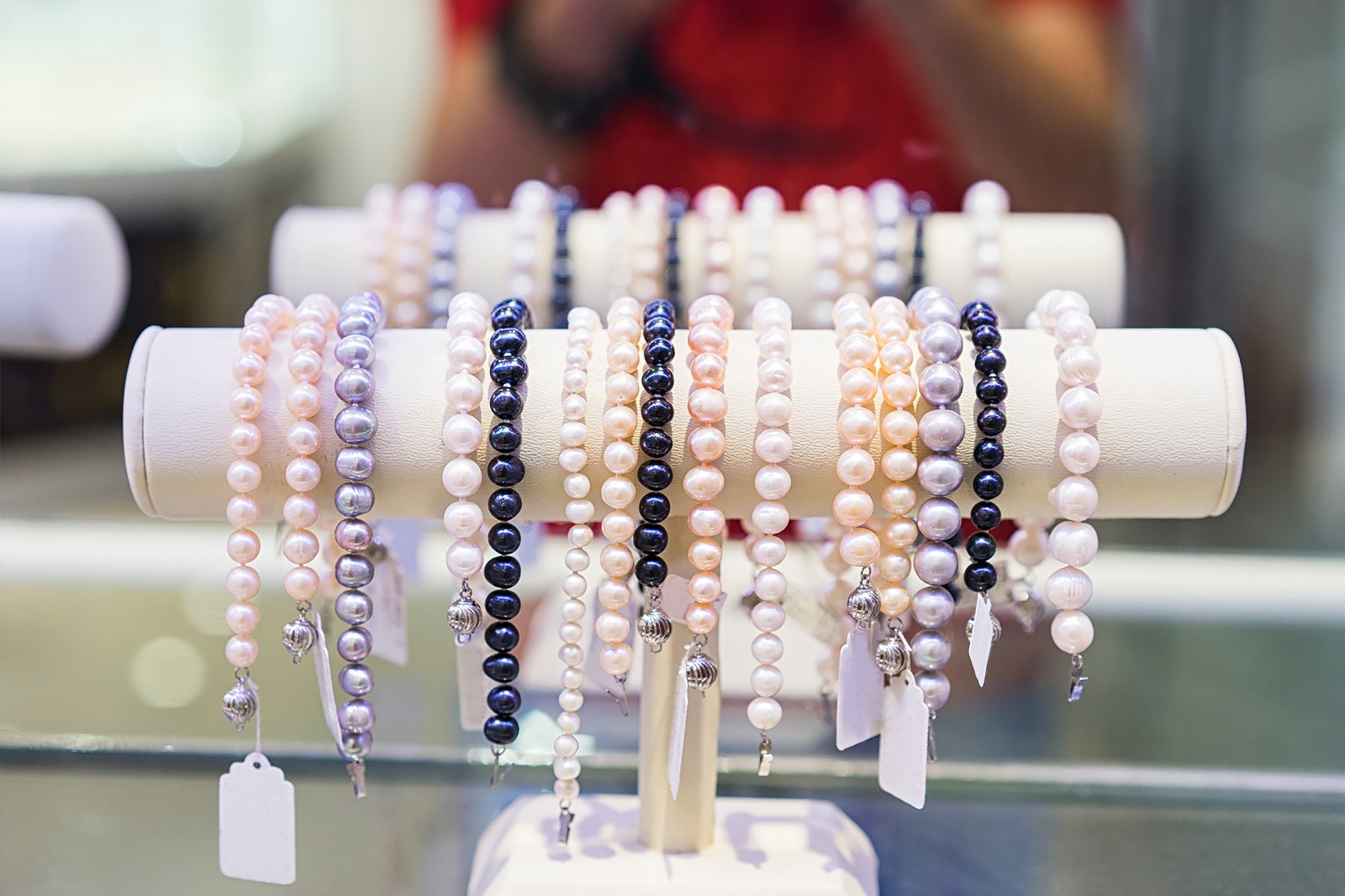 Produced in the warm waters around the island, Phuket pearls come in a variety of shades from black to cream or white, and in a variety of sizes. There are plenty of jewellers in Phuket who can make elegant settings for you.
To shop for good pearls go to reputable farms or retail companies recommended by the Tourism Authority of Thailand, such as Wang Talang International on Chao Fah West Rd.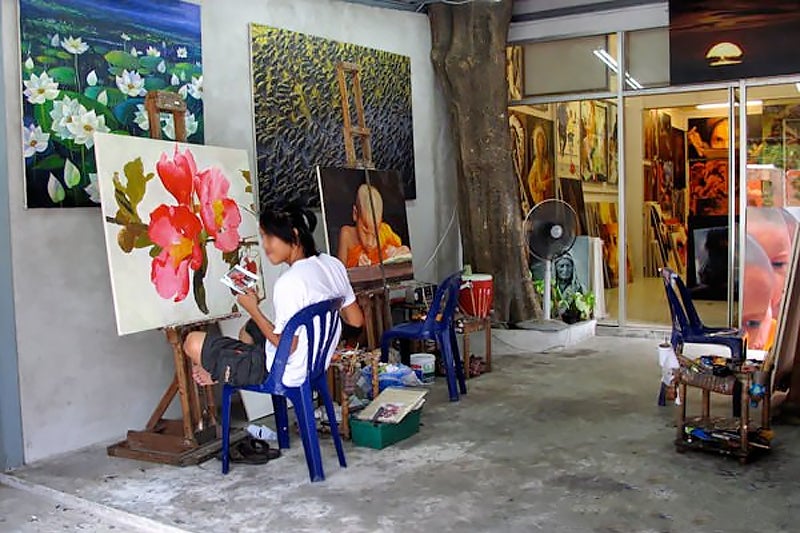 Patong is the place to go for paintings, especially around the northern end of Rat-U-Thit Road. The shops range in size from 1-man shows to big operations with up to 50 artists quietly painting away. Many have original paintings for sale, and can also rustle up reproductions of classical or modern masterpieces or even portraits of you and your family. Many customers are particularly enchanted by the Thai art on display, too.
Prices are flexible, so don't agree to the first quote. If you bargain a bit and the gallery owner is in a good mood, you can get significant discounts. Most of the galleries have efficient packaging and delivery services to anywhere in the world so you don't have to persuade the airline to let you carry your artwork onto the aircraft as hand luggage.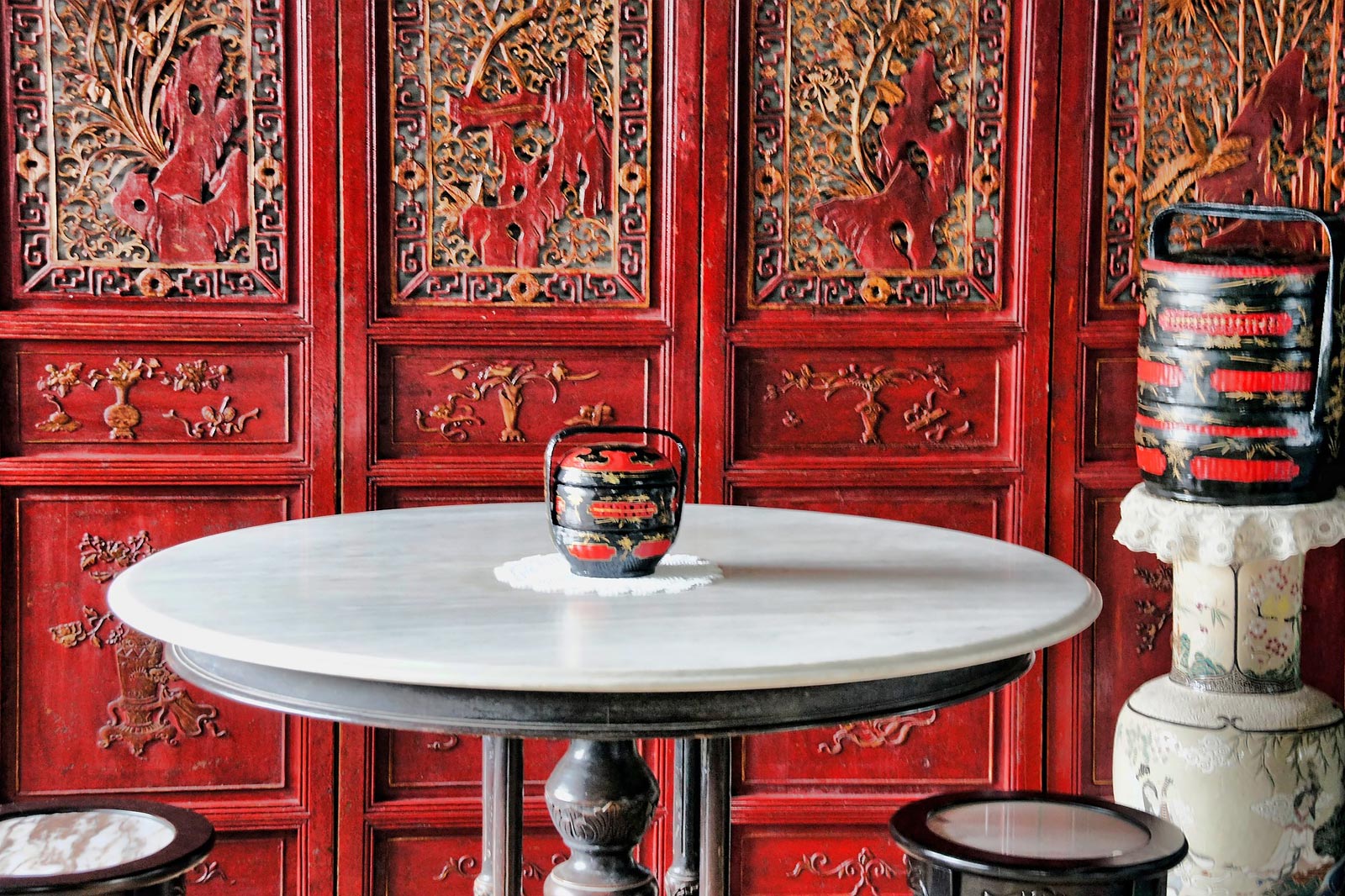 Phuket cannot claim to be a centre for making furniture in the way that Chiang Mai is, but in the south of Thailand, this island is definitely the place to buy fine wooden cabinets, chests, tables, beautiful lamps and other accessories for your home. There's a huge selection.
To start with, try Island Furniture Phuket on Chao Fah West Rd, just south of Phuket City. There's also Intercraft Furniture on the same road and several stores in Cherngtalay, near the entrance to the Laguna complex. The larger furniture shops will crate up your furniture and deliver it anywhere in the world.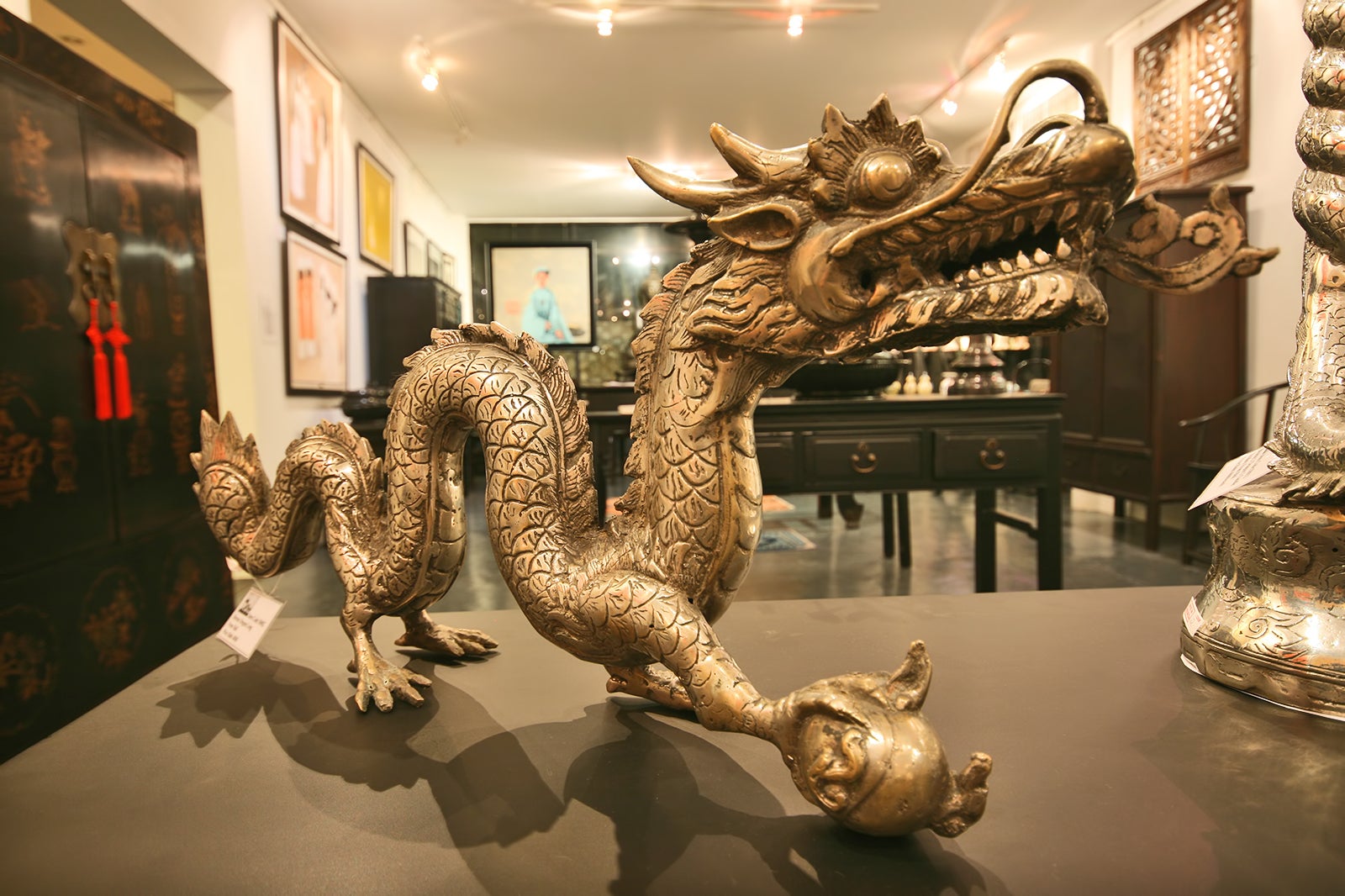 Bangkok may have a bigger range of antiques than Phuket, but browsing here definitely beats trudging through the streets of the Big Mango, and there's a surprisingly wide range, including some shops carrying items you simply cannot get anywhere else. Here are some names to get you started:
Soul of Asia on Ratsada Rd, Phuket Town, is the place to find Chinese pottery dating back more than 1,000 years. Chan's Antiques on the Bypass Road was a pioneer in the art and antiques business in Phuket. It has more than 1,000 sq m of floor space jammed with antiques and art from Thailand, Myanmar, Laos and Cambodia. There are some more places in Cherngtalay, near the entrance to the Laguna complex.