10 Best Places Where Locals Love to Go in Hualien
Most Popular Places Locals Love to Go in Hualien
Located in the eastern part of Taiwan, Hualien is nestled between the sea and the mountains. It boasts superb mountain, forest and marine landscapes, making it an ideal destination for eco-tourism. A visit here has so much to offer. If you like mountains and forests, Taroko National Park, Buluowan, Liyu Lake, Shitiping, Liushishi Mountain and Ruisui Hot Spring offer stunning landscapes with primitive forests and diverse topography. If you prefer the ocean or are a fan of water sports, you can go rafting on Xiuguluan River, pile up rocks on the beach at Qixing Lake or enjoy the ecological landscape of the estuary at Changhong Bridge. Looking for suitable accommodation for your family? Spend a night in the unique surroundings of Hualien Sugar Factory, which offers spacious and comfortable accommodation in Japanese-style wooden houses. Hualien's beautiful mountains, lakes, rivers and the blue ocean are all waiting for your visit.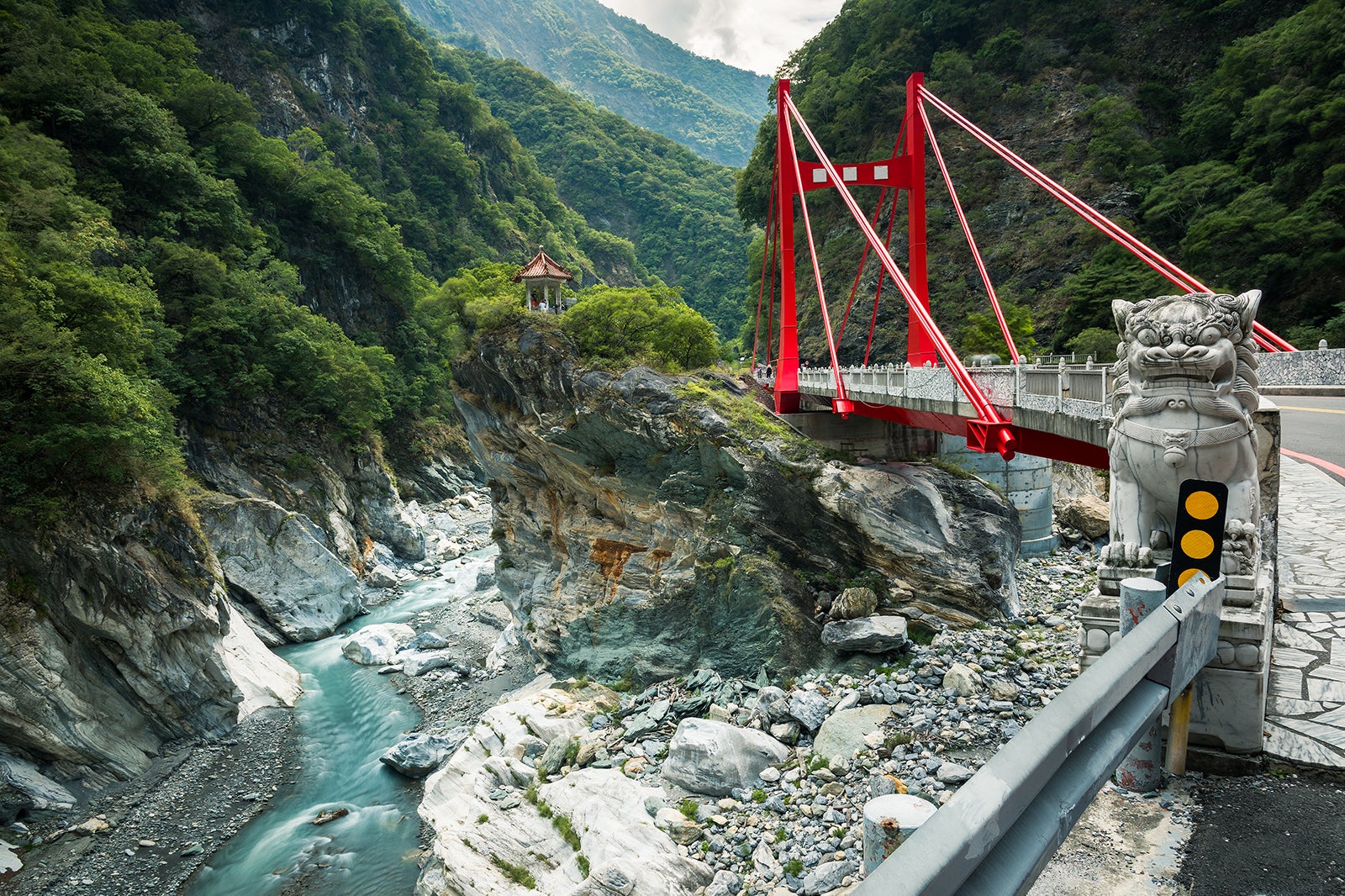 Taroko National Park was established in 1986. The park has steep and towering landforms, naturally formed caves, marble rock formations and majestic natural landscapes, including cliffs, canyons, streams and waterfalls. This renowned scenic spot is a must-see if you visit Hualien. Most tourists who come to Taroko National Park visit Tianxiang, in the centre of the park, where there are services such as dining, sightseeing and accommodation. Nearby you'll find suspension bridges, Tianfeng Pagoda, Xiangde Temple and other scenic spots surrounded by clouds, mists and gurgling streams. As winter gives way to spring, tourists come here to witness the beauty of the hundreds of flowers and plum blossoms in full bloom. Taroko National Park is beautiful all year round, but due to its steep terrain, local trails and highways are often closed for safety reasons. Please remember to check local road conditions before departure.
Location: No. 291, Fushi, Xiulin Township, Hualien County, Taiwan, 972003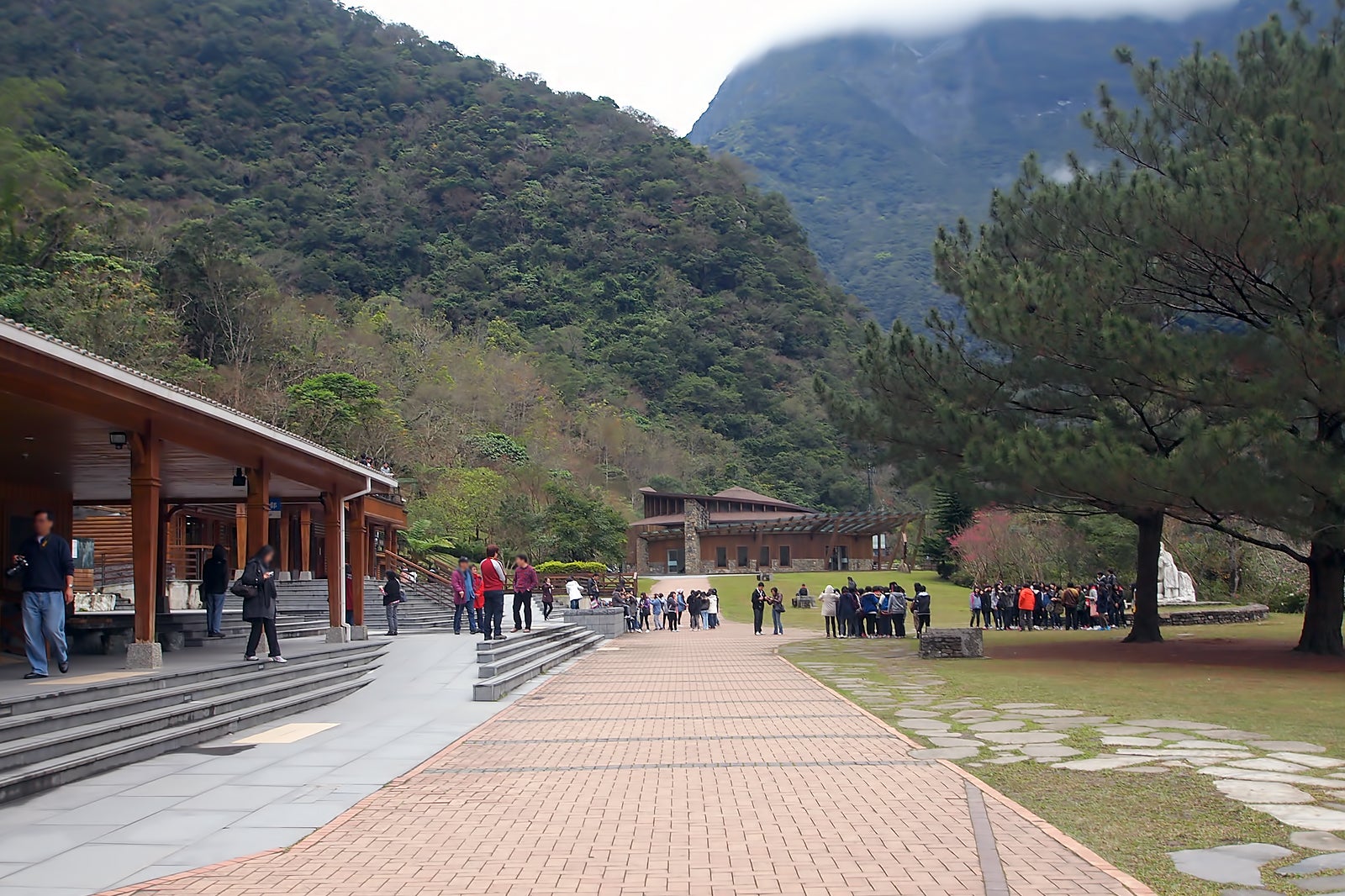 Buluowan is a natural terrace located in Xiulin Township, Hualien County. The Taroko people once lived here, and it is now a park that has retained many of the original aboriginal features. Buluowan is divided into the Upper Terrace and Lower Terrace. You can take the Upper Terrace Trail, the Swallow Grotto Trail and the Meander Core Park Trail to explore the terraces, which differ in elevation by 98 feet (30 metres). The wooden trail in Buluowan is constructed on the giant rocks of the terrace. There are lookout areas, an exhibition hall and greenhouses along the trail. It's the perfect place to delve deep into Buluowan's unique terrain, get close to the lush green vegetation and listen to the wind blowing in the Makino bamboo forest. The natural landscape of Buluowan is breathtaking, with incredible views of the mountains and forests at every turn. There's also a chance to see traditional crafts such as weaving and basket-making, and to learn about the indigenous culture through these exquisite objects.
Location: No. 232, Fushi, Xiulin Township, Hualien County, Taiwan, 972003
Open: Daily from 9 am to 4 pm (closed on the first and the third Monday of each month)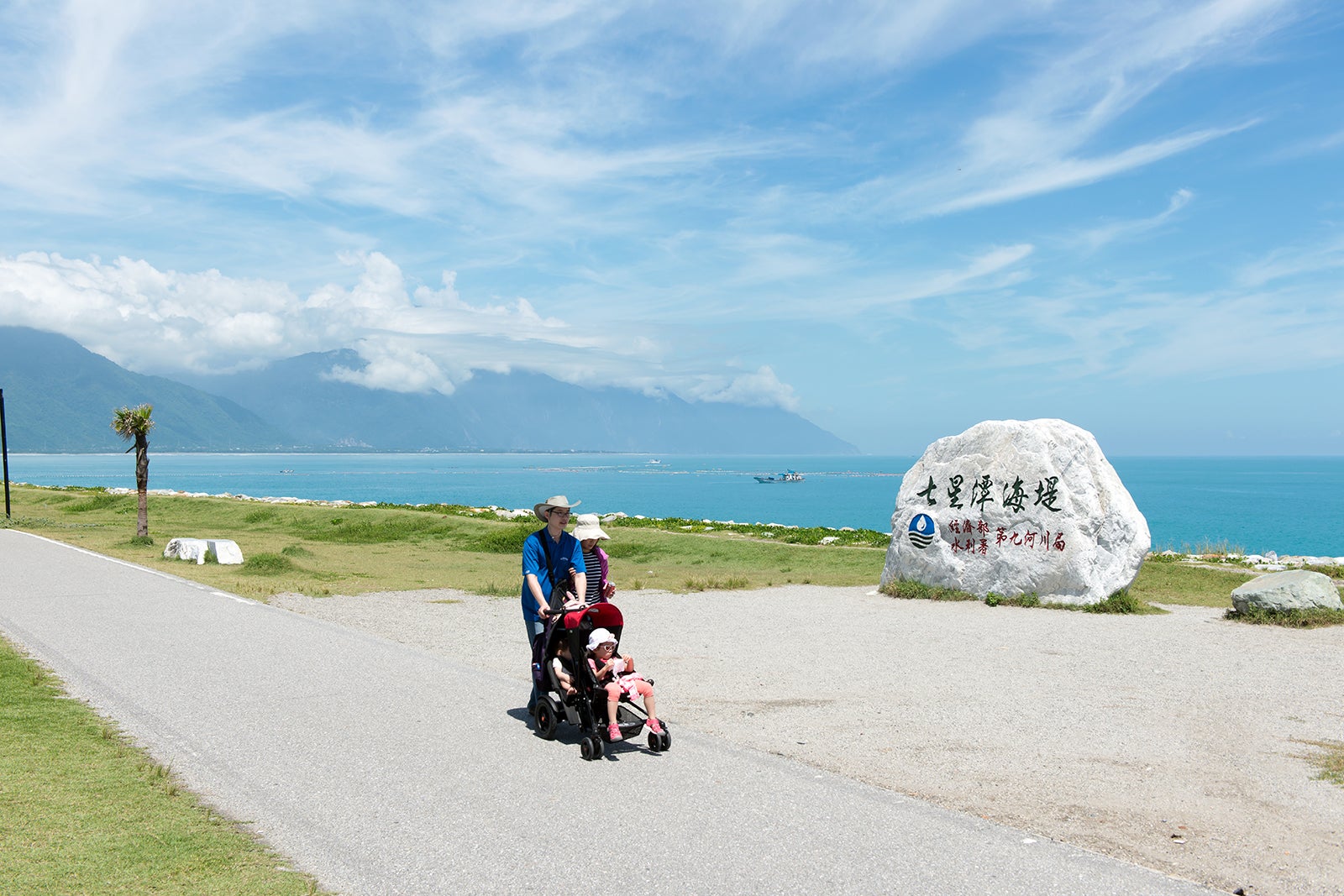 Qixing Lake is a very popular coastal scenic spot in Hualien. Locals also call it Crescent Bay. It is an arc-shaped bay sitting on Hualien's Pacific coast. The shore is covered with pebbles, which tourists love to stack while watching the incredible waves break. The area around Qixing Lake is stunning. The Hualien authorities set up a stargazing plaza, playground, stone sculpture park, sungazing building and cycle path, attracting large numbers of tourists who come here for sightseeing, making Qixing Lake one of the must-see attractions in Hualien. Compared to metropolises such as Taipei, Hualien has lower levels of light pollution. As you sit on the ground here, you'll be able to see the starry sky and the magnificent, wondrous Milky Way. Please be aware, however, that Qixing Lake is not an ideal location for water-based activities. Because of the steep slopes, rogue waves often occur here, so be careful when entering the water.
Location: Hai'an Rd., Xincheng Township, Hualien County, Taiwan, 971065
4
Hualien Tourism Sugar Factory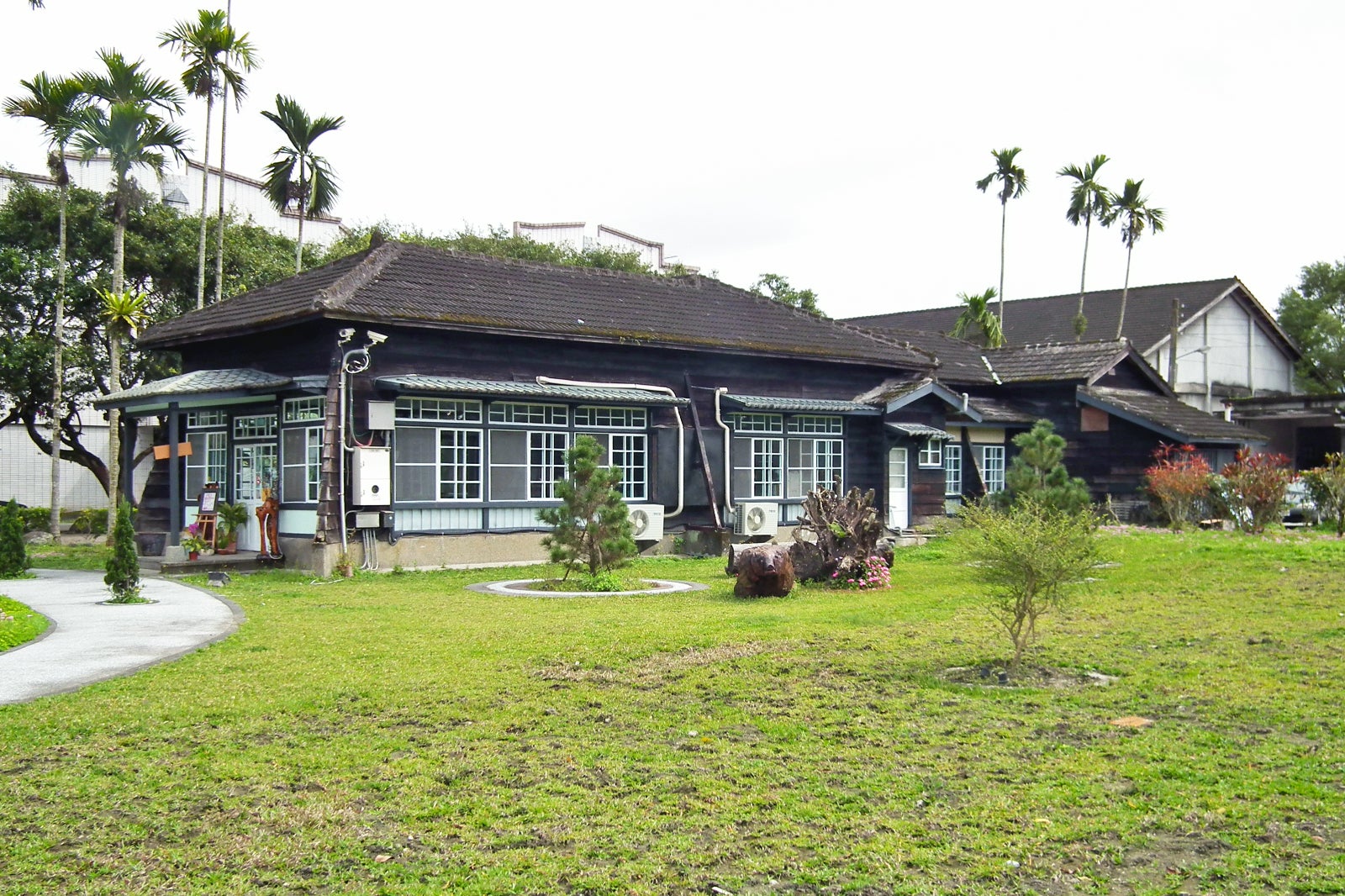 Hualien Tourism Sugar Factory is located in Guangfu Township, Hualien County. It was originally an important sugar factory in Hualien, but after sugar production stopped in 2002 it was gradually transformed into a tourist attraction. The factory now provides a complete holiday experience for tourists, incorporating accommodation, dining, entertainment and shopping. Hualien Tourism Sugar Factory has a number of Japanese-style wooden houses. You can take a guided tour of the park to learn more about the history and structure of the houses. You can even try making sugar yourself as you listen to the history of sugar-making under the factory chimney. It's a great choice for a family day out. The accommodation facilities at Hualien Tourism Sugar Factory are a major attraction here. You can stay in a Japanese-era wooden house and enjoy a peaceful night's sleep surrounded by the cosy Japanese ambience. The sugar factory has become famous for its ice lollies and ice cream, and many tourists come here just to sample them.
Location: No. 19, Tangchang St., Guangfu Township, Hualien County, Taiwan, 976002
Open: Daily from 8 am to 8 pm
photo by lienyuan lee (CC BY 3.0) modified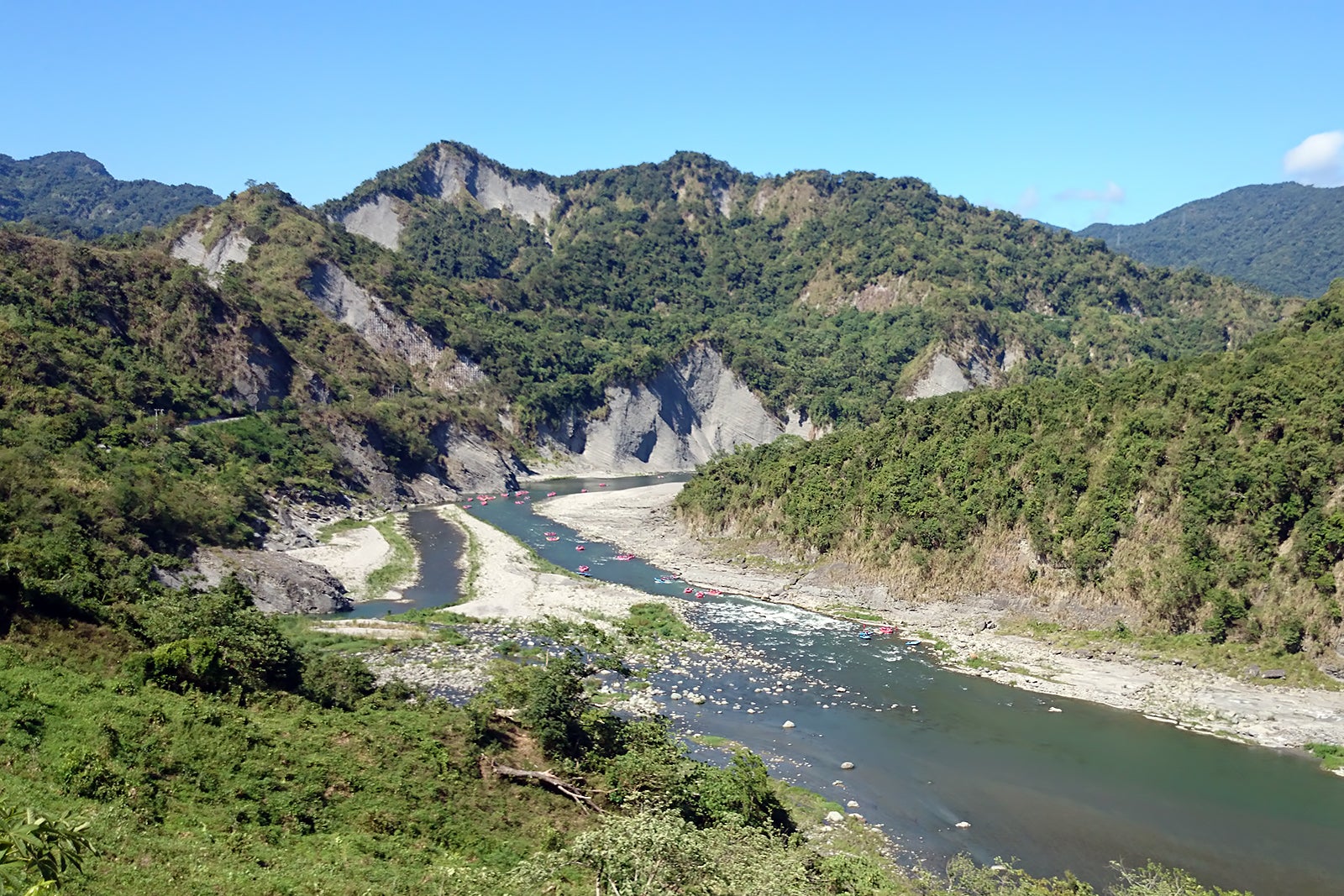 Xiuguluan River runs through Hualien and is the longest river in eastern Taiwan. The entire water system is about 64 miles (103 kilometres) long. The wet season from May to October is the best time for rafting, and it's a very popular water-based leisure activity in Hualien. Xiuguluan River rafting trips generally start from Ruisui Bridge and end at the estuary at Changhong Bridge. This section of the river is wide and has many shoals and whirlpools. As the water rushes out to the sea, the hull of the raft moves rapidly with the water. Capsizing is a fairly common occurrence and is all part of the fun, and the entire exciting voyage lasts about 4 hours. All passengers participating in whitewater rafting must wear life jackets and safety helmets for protection, in case the the raft capsizes on the turbulent river. Feel free to scream, paddle hard and enjoy this water adventure.
Location: No. 215, Sec. 3, Zhongshan Rd., Ruisui Township, Hualien County, Taiwan, 978001
Open: Rafting hours: usually depart in the morning
photo by 大頭家族 (CC BY-SA 2.0) modified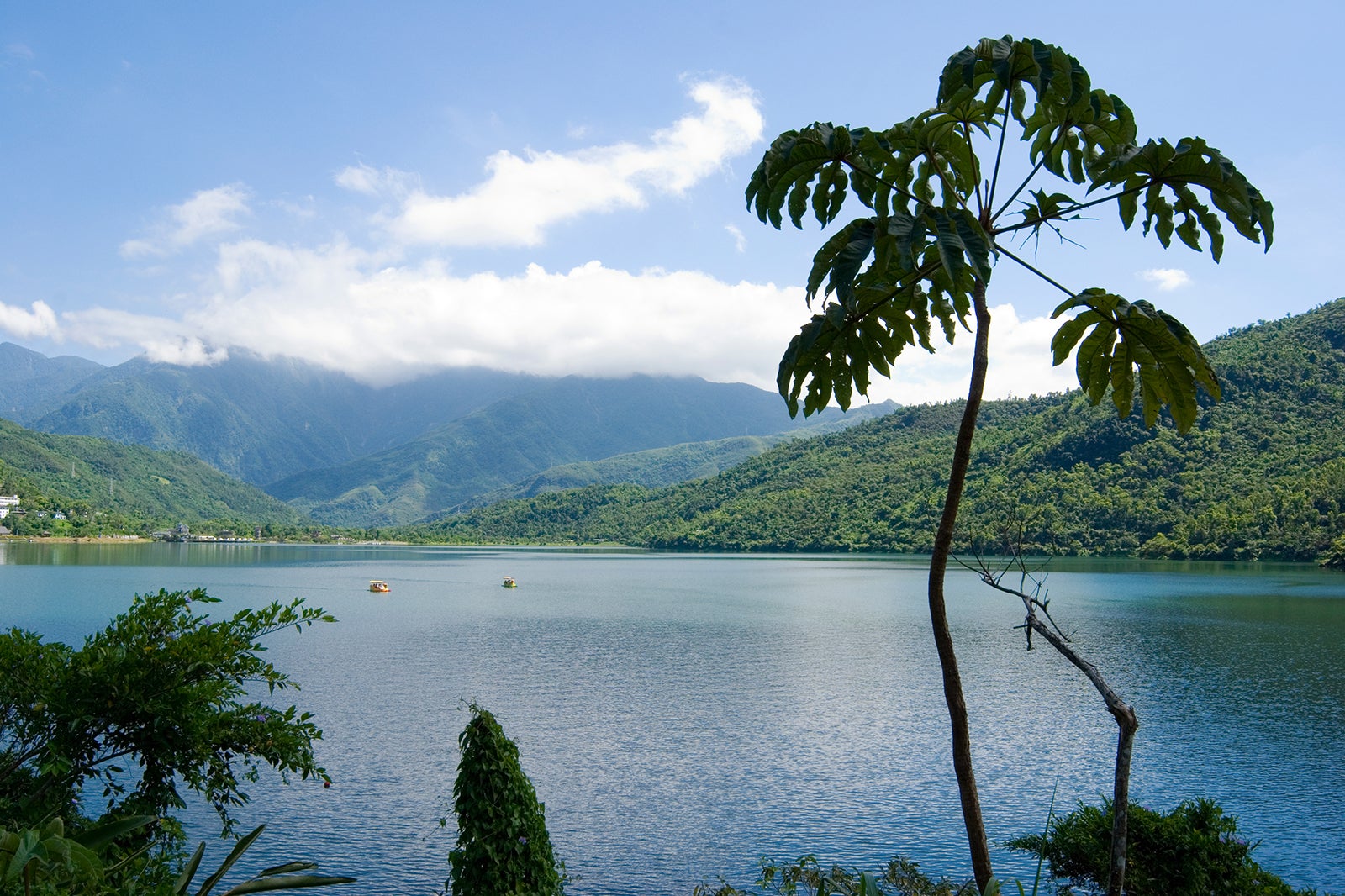 Liyu Lake is located in Shoufeng Township, Hualien County. This beautiful lake sits at the foot of Liyu Mountain and is the largest lake in Hualien County. The clear waters of Liyu Lake are surrounded by verdant mountain peaks and an abundance of nature. It has always been a popular lakeside holiday destination in Hualien. Around Liyu Lake, there is a 2.4-mile (4 kilometres) path suitable for walking and hiking. You can complete the trail in about 1.5 hours walking slowly, or in about 0.5 hours by bike. If you enjoy boating, there are boat rental services available by the lake. From April to May each year, you'll find huge numbers of fireflies here. You can see them glowing by the lake at night, and this annual ecological spectacle attracts a great many tourists.
Location: No. 100, Huantan N. Rd., Chinan Village, Shoufeng Township, Hualien County, Taiwan, 974011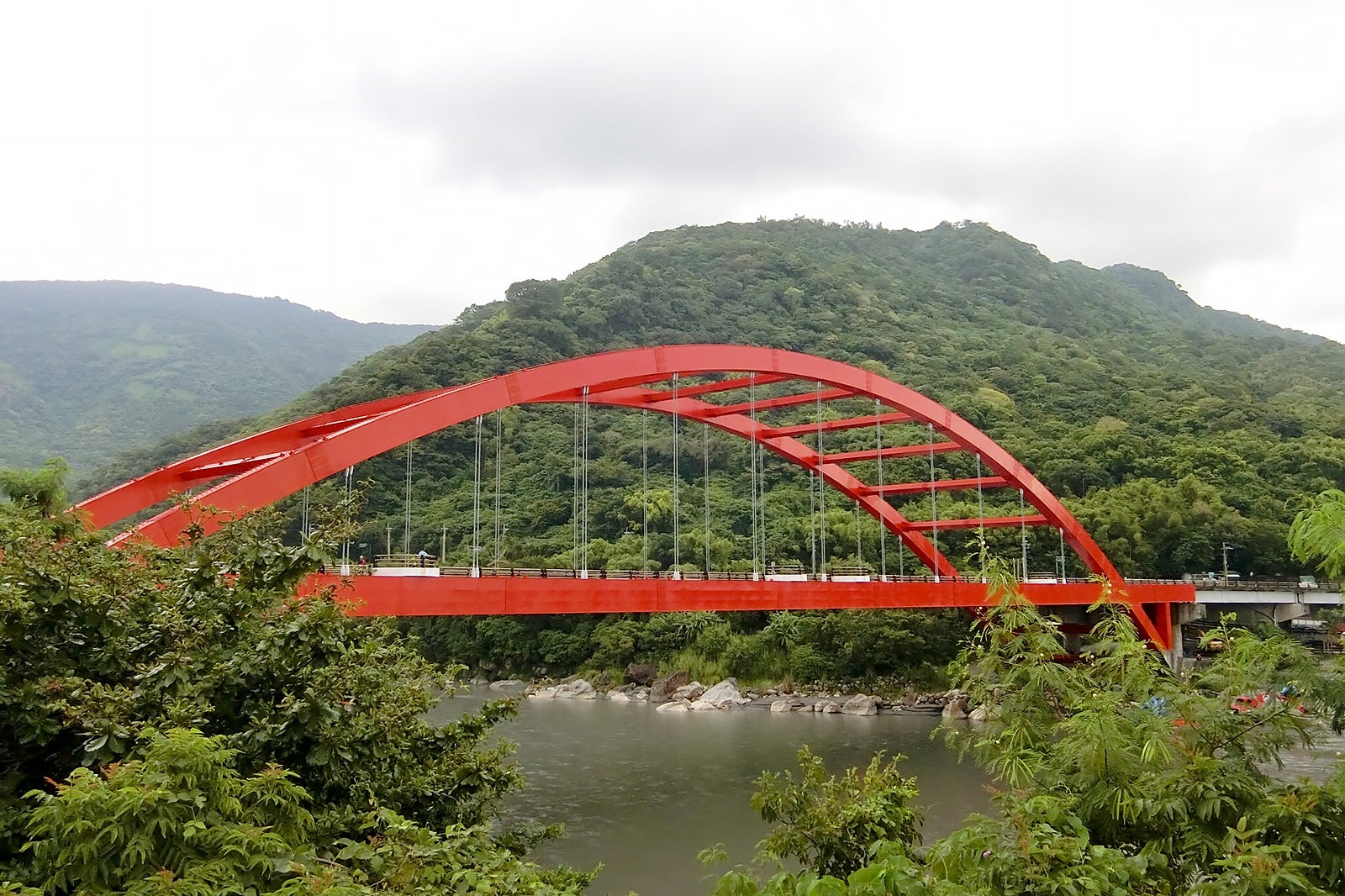 If you take a rafting trip on Xiuguluan River, the end point is usually Changhong Bridge. As you see the brightly coloured bridge come into view, you'll know that your rafting adventure has come to an end. Changhong Bridge is located in Fengbin Township, Hualien County. Crossing Xiuguluan River, it's the first cantilever pre-stressed concrete single-arch bridge in Taiwan. This challenging construction project has become a well-known landmark in Hualien. The saffron-red bridge looks particularly striking against the blue sky of Hualien, like a red rainbow over the river. Changhong Bridge is located at the estuary and is surrounded by a precious ecosystem. In spring, the Kuroshio Current sends many sea creatures north, while large numners of anadromous fish enter the Xiuguluan River, creating an ecological wonder of migration. You'll find a fantastic array of waterfowl near Changhong Bridge, where you can pick up your binoculars to admire these graceful birds.
Location: 42 miles (68 kilometres) of Provincial Highway 11, Fengbin Township, Hualien County, Taiwan, 977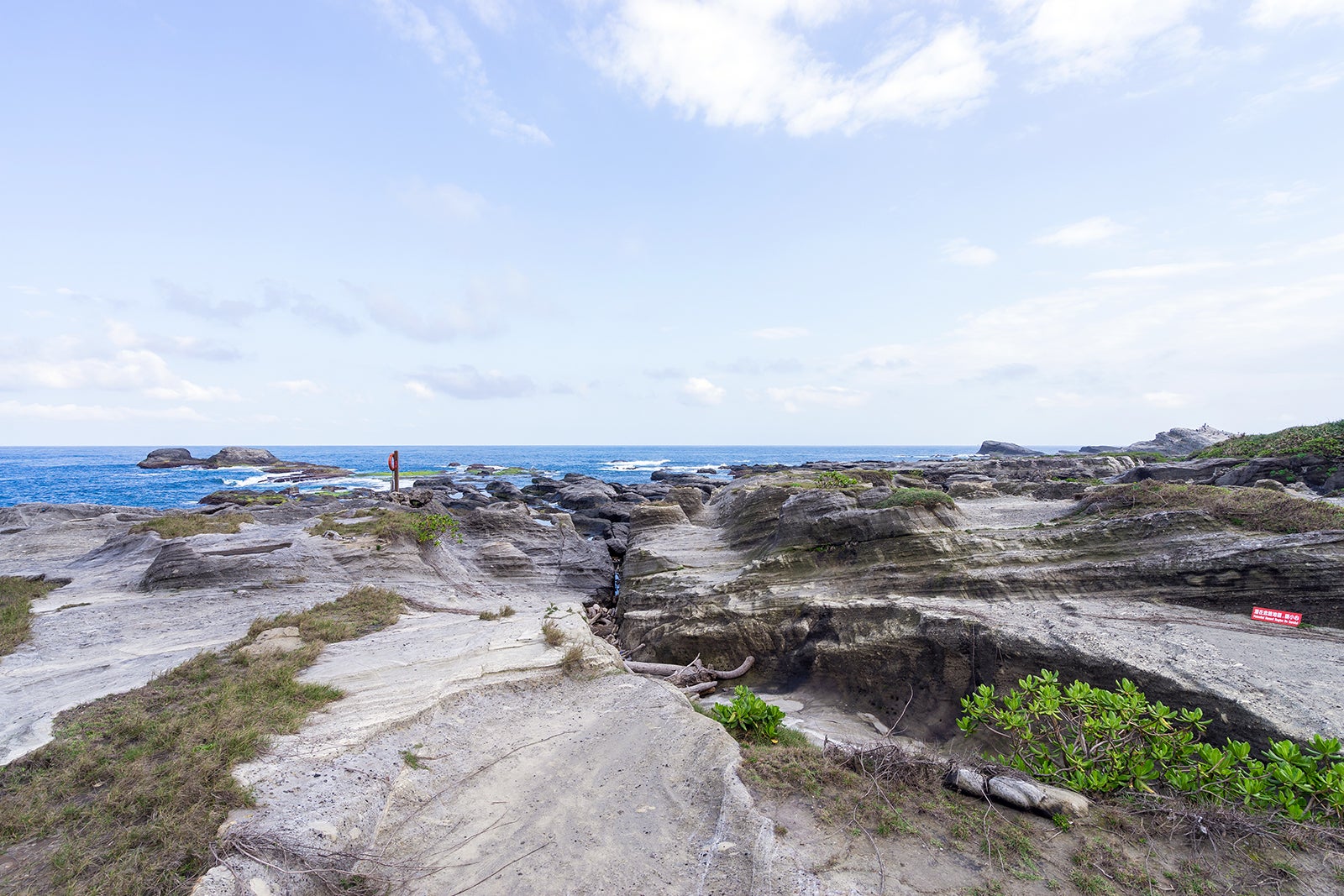 Shitiping is a great destination for anyone who loves camping. There's a well-appointed camping area which is highly recommended by camping enthusiasts. Shitiping is located next to Shiti Fishing Harbour in Fengbin Township. As you navigate this terrain created by coastal erosion, you'll find wave-cut platforms, sea trenches, sea cliffs and potholes as well as cuesta, intertidal zone and reef coastal zone. A visit to Shitiping is like a lesson in nature's geology classroom. There are glamping pods at Shitiping. Camping is a great way to immerse yourself in this amazing and unusual landscape. At night, count the stars and fall asleep while listening to the sound of the waves; at dawn, wake up to the beautiful sunrise. These experiences will without doubt be the highlight of your coastal camping trip.
Location: No. 52, Shitiping, Fengbin Township, Hualien County, Taiwan, 977005
photo by Wei-Te Wong (CC BY-SA 2.0) modified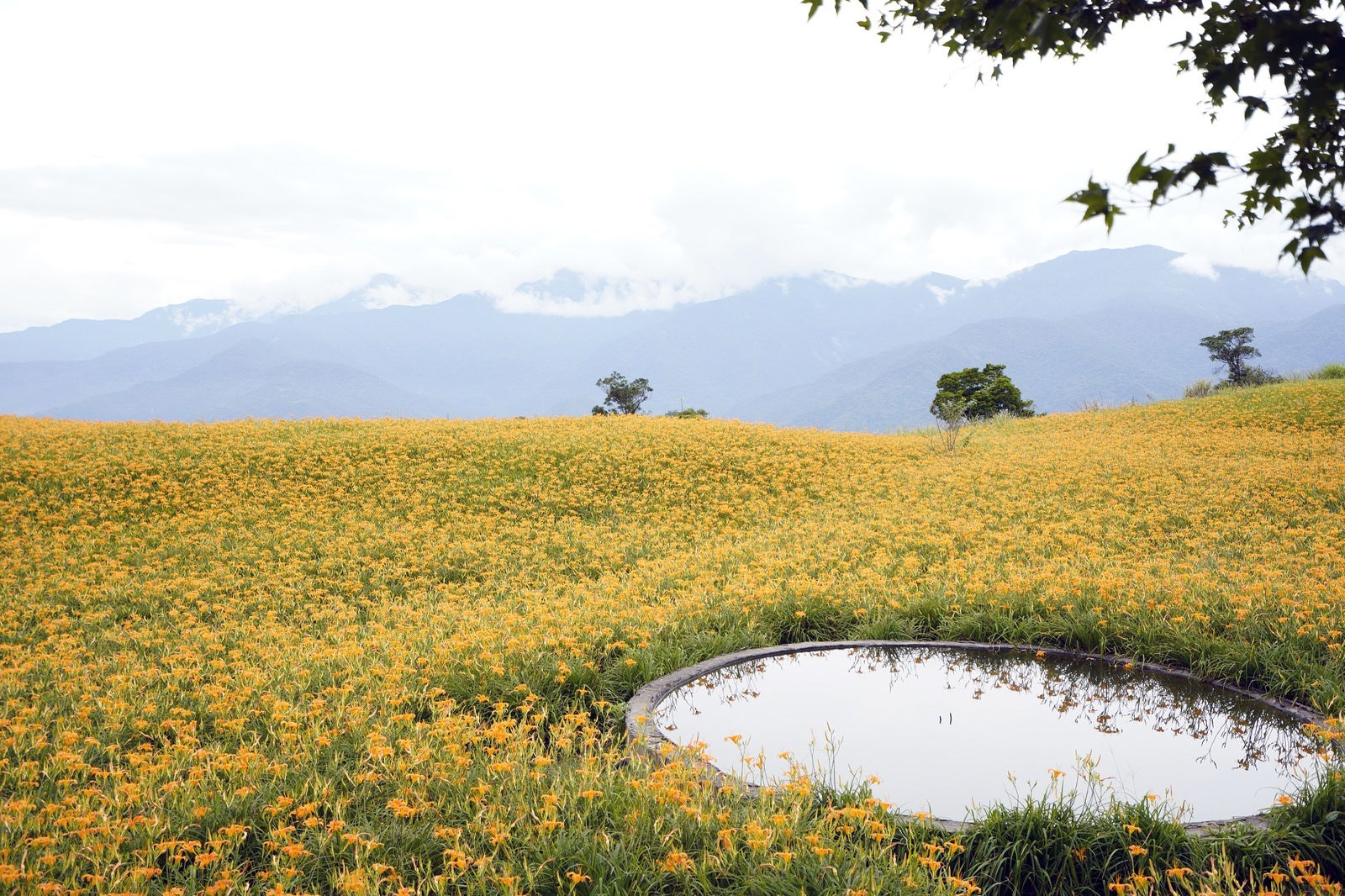 Liushishi Mountain is located in Fuli Township, Hualien County. It is famous for its magnificent sea of orange day lilies, transforming the mountainside into a fairytale landscape. From August to September, the orange day lily field of Liushishi Mountain is in full bloom. Tens of millions of orange day lilies glint in the sunlight of Hualien, forming a splendid orange sea. Just take a picture with your phone – you don't need to be a professional photographer to capture this magnificent view. Even if you don't visit Liushishi Mountain during the blooming season, you'll still be inspired by the beautiful mountains here. The breathtaking views of the verdant mountains provide a spectacular backdrop at sunrise and sunset. You can also try Liushishi Mountain's delicious dishes made from locally grown orange day lilies.
Location: Zhutian Village, Fuli Township, Hualien County, Taiwan, 983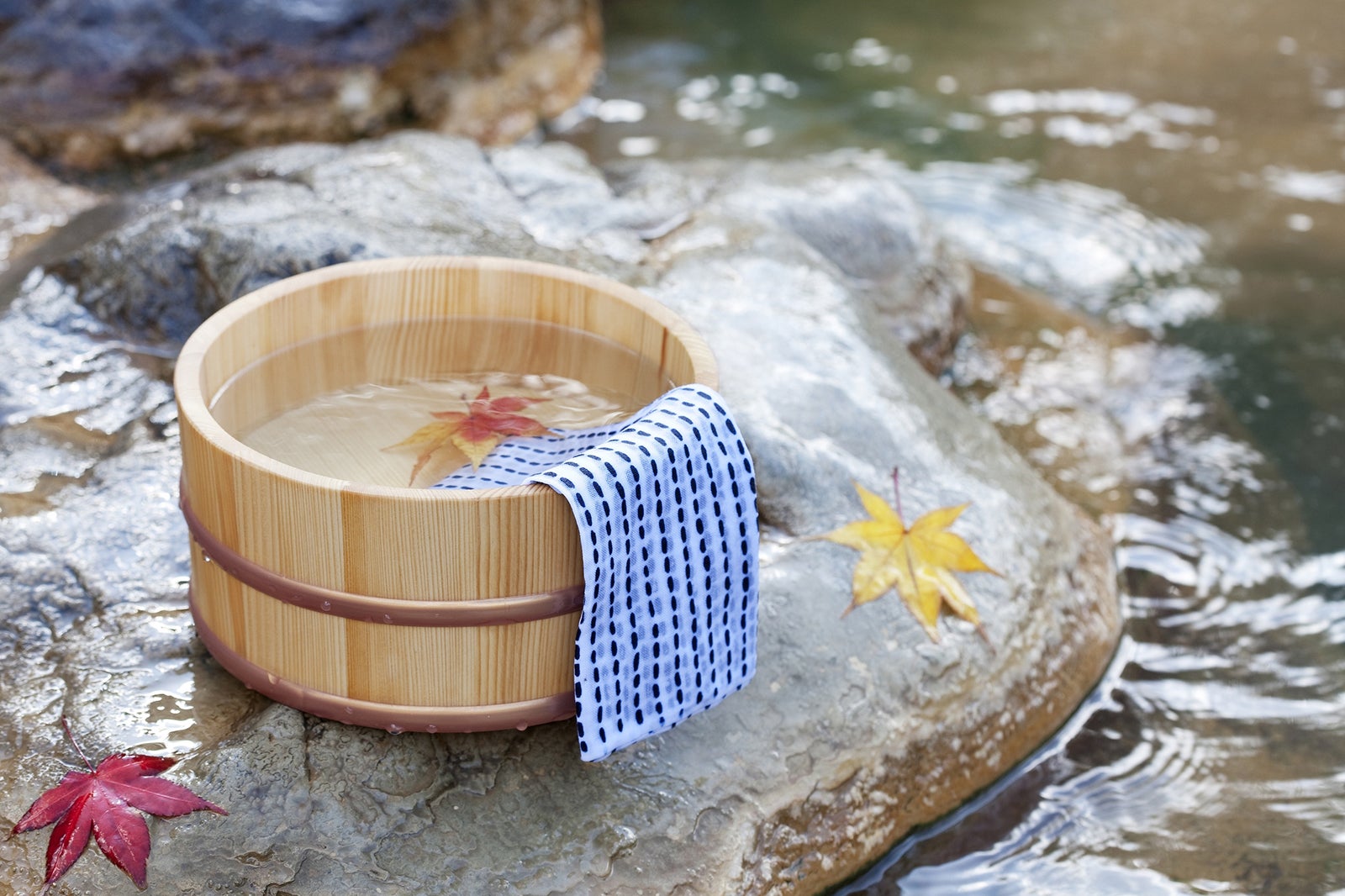 The three major hot springs in Hualien are Ruisui Hot Spring, Antong Hot Spring and Hongye Hot Spring, each with its own unique character. The water of Ruisui Hot Spring is rich in iron and the temperature is around 48 degrees Celsius. After gushing from the ground and coming into contact with the air, the spring water, which has the smell of rust, will turn yellow and cloudy. At first glance, you might assume that the spring water isn't clean, but what you're seeing is actually a natural phenomenon: iron oxidises and forms yellow turbid crystals called "hot spring flowers" on the water's surface. Come for a relaxing soak in the warm water full of hot spring flowers. After a refreshing bath, your skin will feel silky and smooth. Ruisui Hot Spring has outdoor bathing facilities. Soak up the relaxing atmosphere among the verdant Ruisui mountains, where the air is filled with birdsong and the sweet scent of flowers. A trip to this hot spring town is an unforgettable experience.
Location: Ruisui Township, Hualien County, Taiwan, 978
Back to top