Stockholm Travel Essentials
Useful Information to Help You Start Your Trip to Stockholm
Our Stockholm Travel Essentials lays out the essential information you need to help planning your trip to one of the most popular destinations in Sweden. No matter how frequently you travel, some questions will always need answers: What's the weather like? How can I get from the airport to my hotel? What currency and type of plug do I need? We have all these answers plus other basic info about the best time to go, getting there, getting around, and a few useful travel tips.
It's all compiled in this Stockholm Travel Kit. After reading this short and easy-to-read guide, you will be a little more prepared to start your trip in Stockholm, Sweden.
1
When is the best time to travel to Stockholm?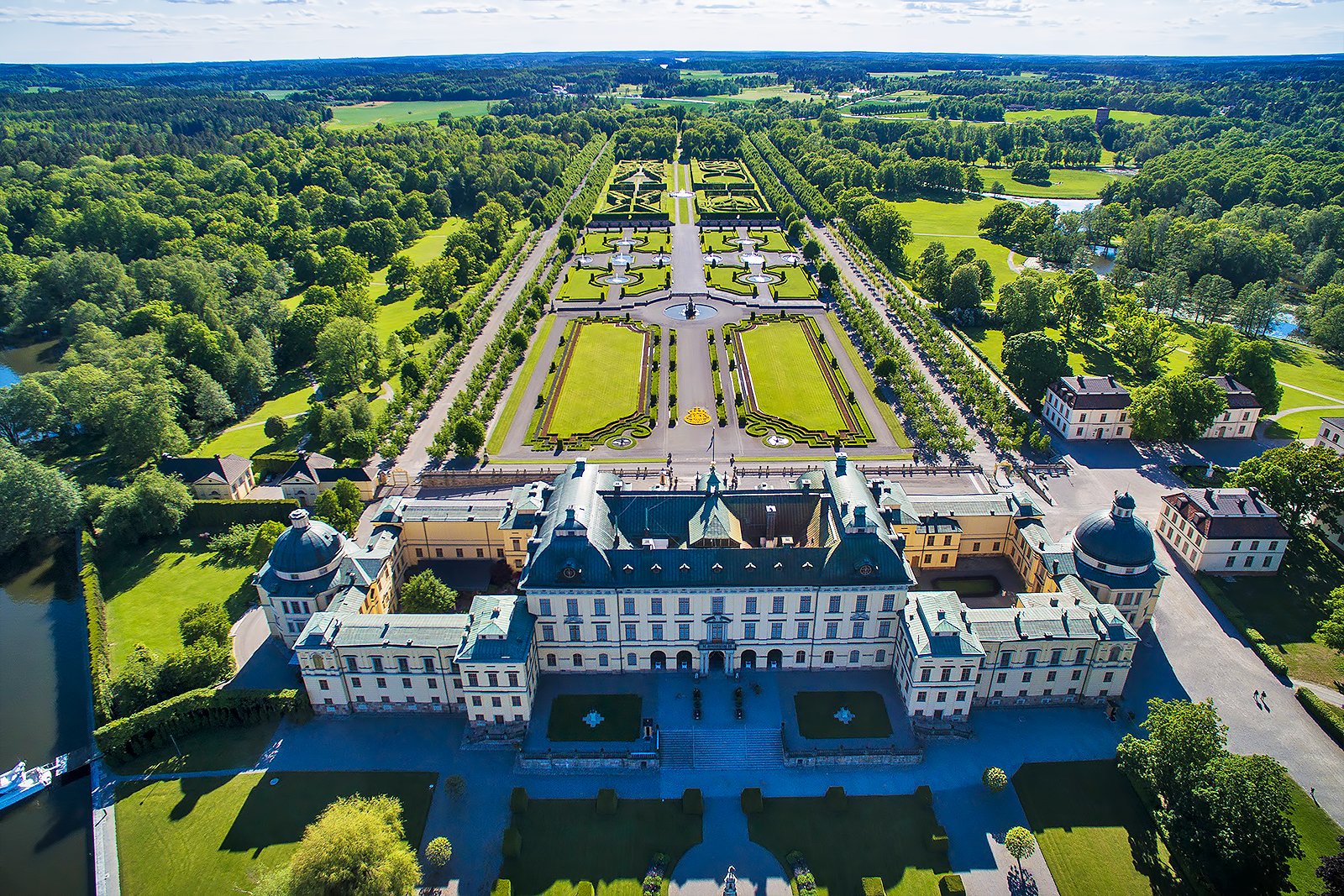 Stockholm has an oceanic climate, with average temperatures ranging from -2°C in winter to 19°C in summer.
Fun fact: Stockholm is one of the sunniest cities in Northern Europe.
Rain is evenly distributed throughout the year, with an average of 8 rainy days per month.
Expect snowfall between November and March.
June-August is the best time to visit Stockholm, and is the peak tourist season, with hotel and flight prices rising accordingly.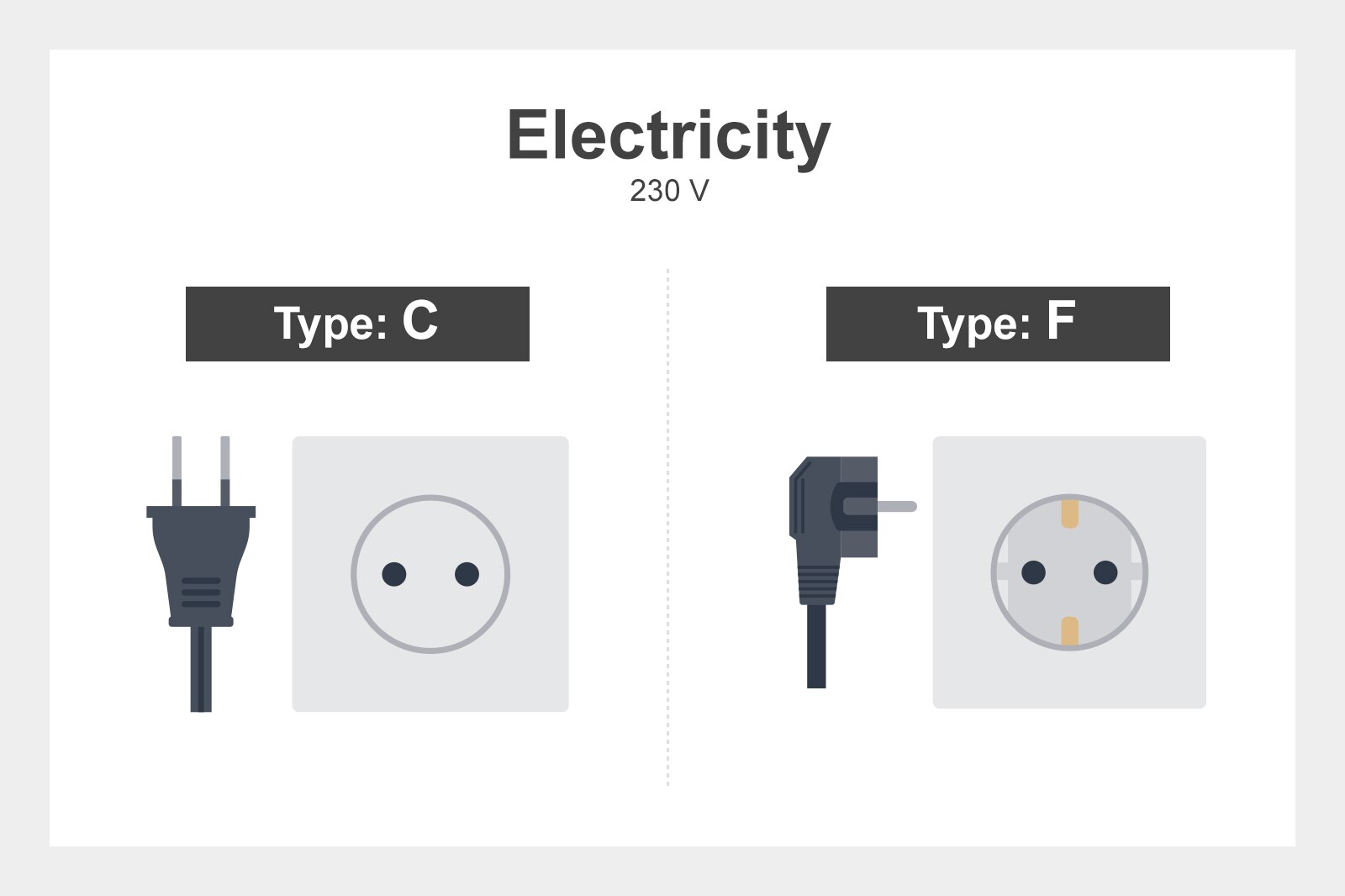 Languages:
Primary: Swedish
English is also widely spoken in Stockholm
Plug types: C and F
Electricity: 230 V
Currency: Swedish krone (kr)
International dialling codes: +46 8
Emergency telephone number: 112
3
How to get to my hotel in Stockholm?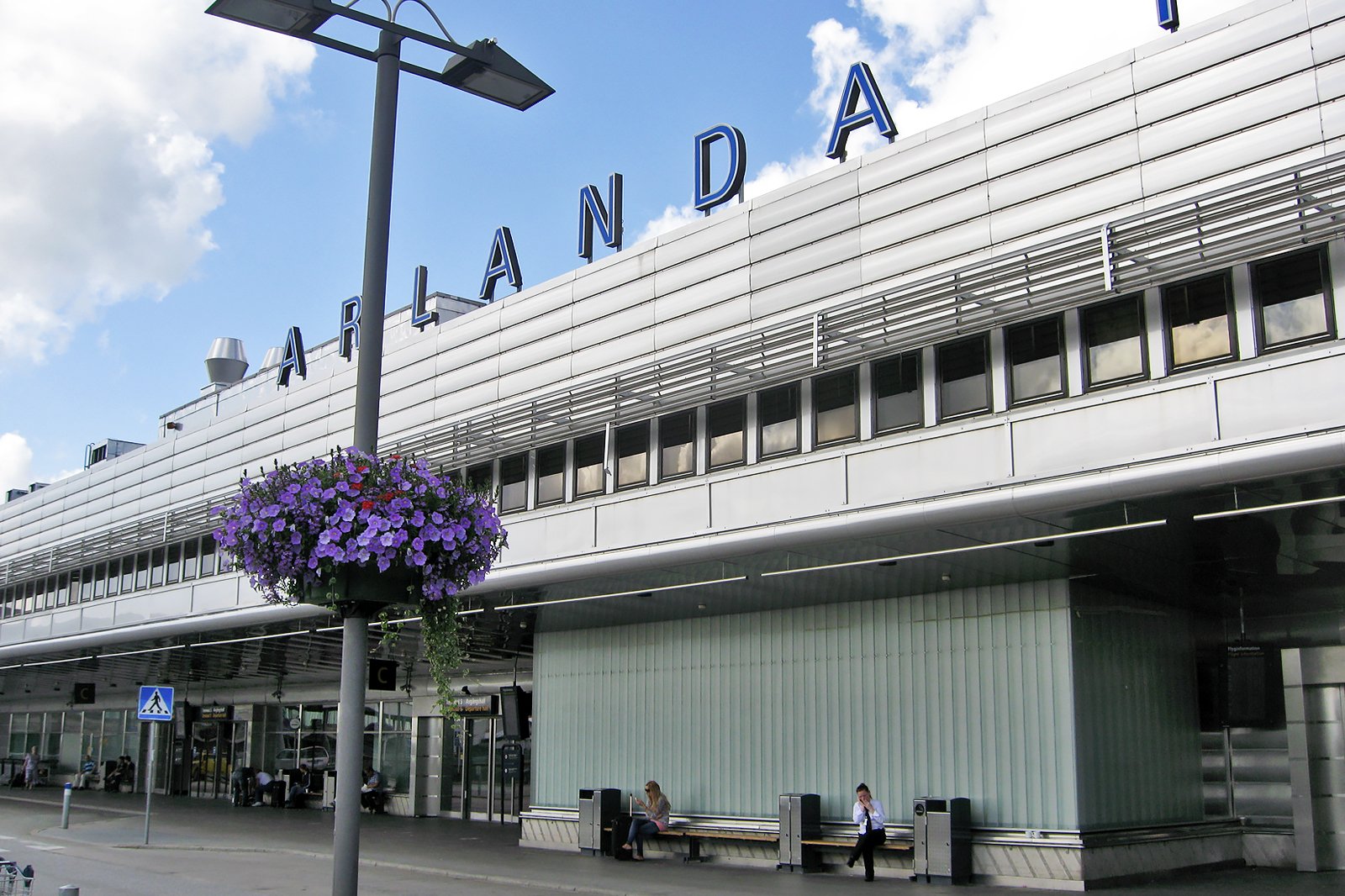 Stockholm Arlanda Airport
Stockholm Arlanda Airport is the primary airport in Stockholm. It sits 37 km north of the city centre. It features no less than 4 passenger terminal, in which you'll find an abundant choice of dining and shopping options. Accommodation and facilities such as free Wi-Fi and currency exchange services are also available. There are several transfer options to reach central Stockholm:
Electronic "ecotaxis" are the only taxis authorised to operate at Arlanda Airport. The ride takes around 40-45 minutes. It's a fixed rate, but always ask the driver before to get in to make sure. The taxi ranks are right outside all terminals.
The Arlanda Express train is the most convenient mode of transport to get to downtown Stockholm. It takes 20 minutes. The train station can be reached in a few minutes, for free, from all terminals. Slightly cheaper commuter trains are also at hand, but take longer to reach downtown Stockholm.
Flygbussarna Airport Coaches and public buses take around 50-60 minutes. Bus stops are right in front of every terminal.
Car rental agencies can be found in Arlanda's car rental area. Free shuttles depart from each terminal to get you there.
Note that 3 other minor airports serve Stockholm: Bromma, Skavsta and Vasteras. The first is the closest to the city centre while the other 2 are 100 km away. They are mostly served by domestic flights, with only a few international flights.
photo by Jnpet (CC BY-SA 3.0) modified
4
How to get around Stockholm?
Travel tips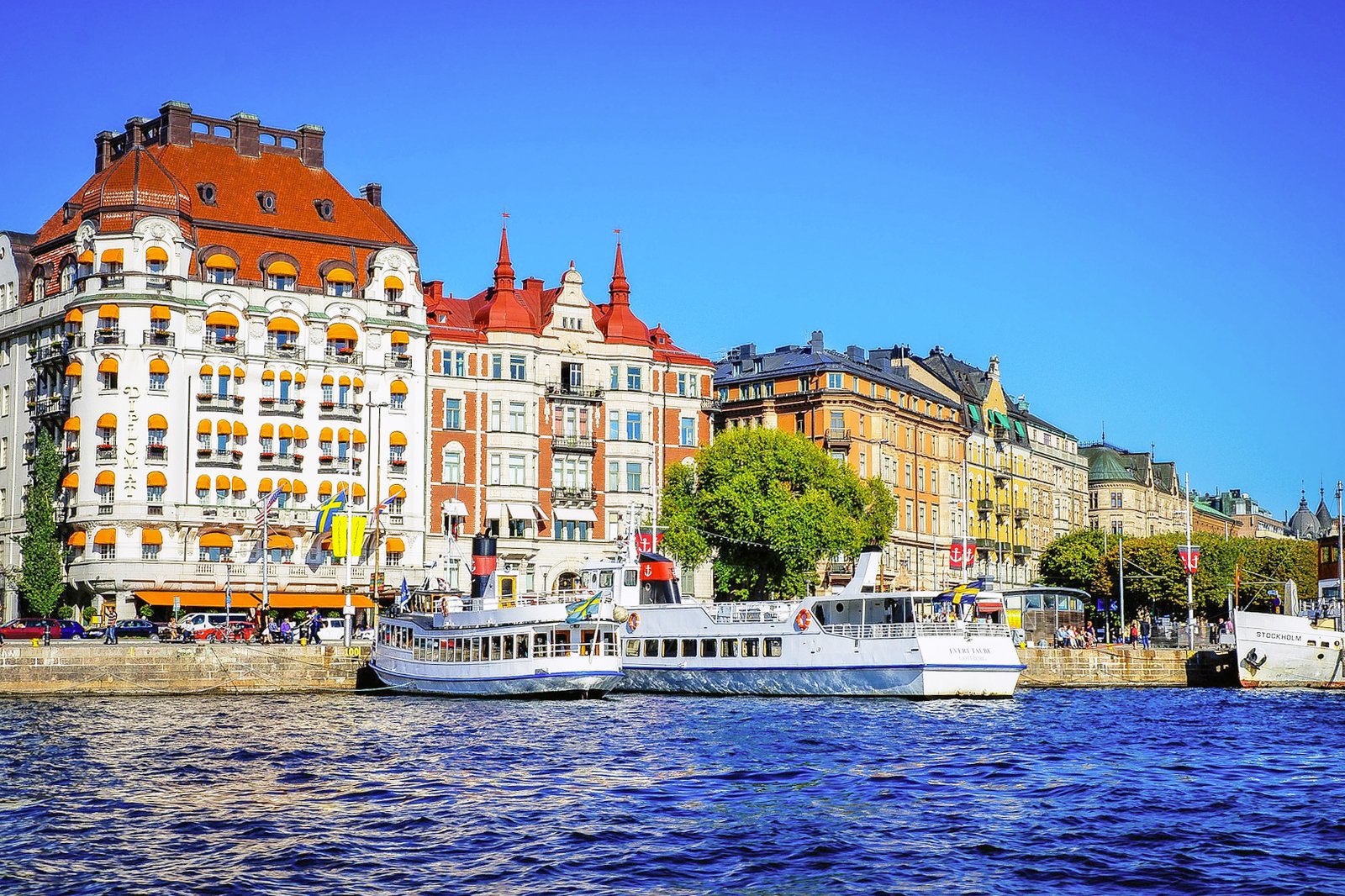 Stockholm City Centre is compact and can easily be explored on foot. Landmarks and attractions such as the Old Town, the Vasa Museum and Monteliusvägen – a historical path with splendid views of the port – are all within walking distance of each other. You'll also find a great choice of dining, shopping and nightlife entertainment options in central Stockholm. For longer journeys, there's a good choice of public and private transport services at hand.
5
Storstockholms Lokaltrafik (SL) - public transport networks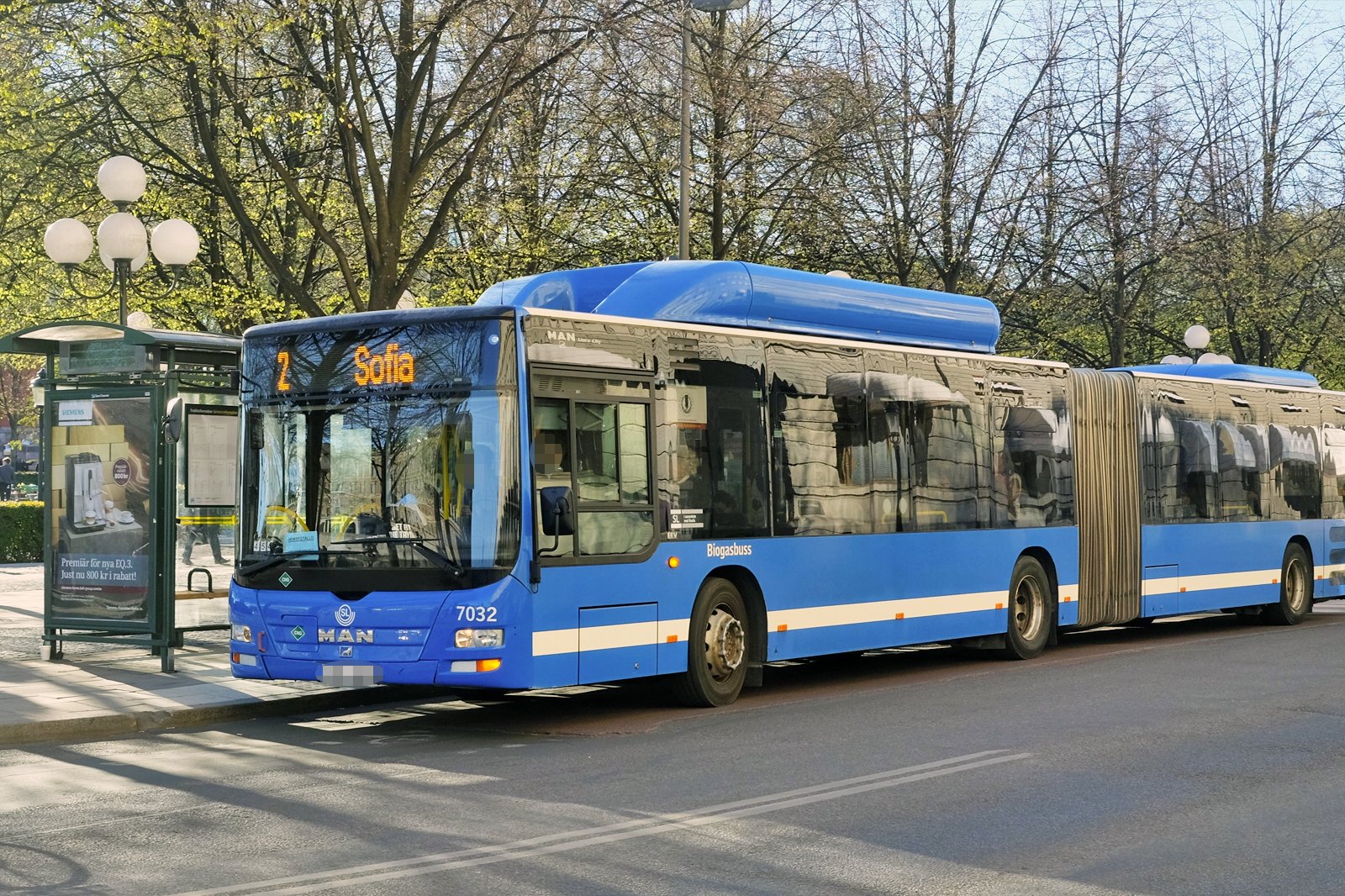 Stockholm has an efficient public transport system run by Storstockholms Lokaltrafik – SL. It includes bus, light rail, subway, tram, ferry and local train networks, all of which use the same ticketing system.
Single journey tickets are available at vending machines, ticket booths and agents. It's valid for 75 minutes – including interchange.
Travelcards are available for 24 hours, 72 hours, and for 7 days.
Tickets and travelcards can be purchased at the SL Centre and at Metro and commuter railway stations. Note that you cannot buy tickets onboard buses, most trams and light railway trains, or on commuter ferries.
An even easier way to purchase SL tickets and travelcards is to download the SL smart phone app.
photo by SL C6 (CC BY-SA 4.0) modified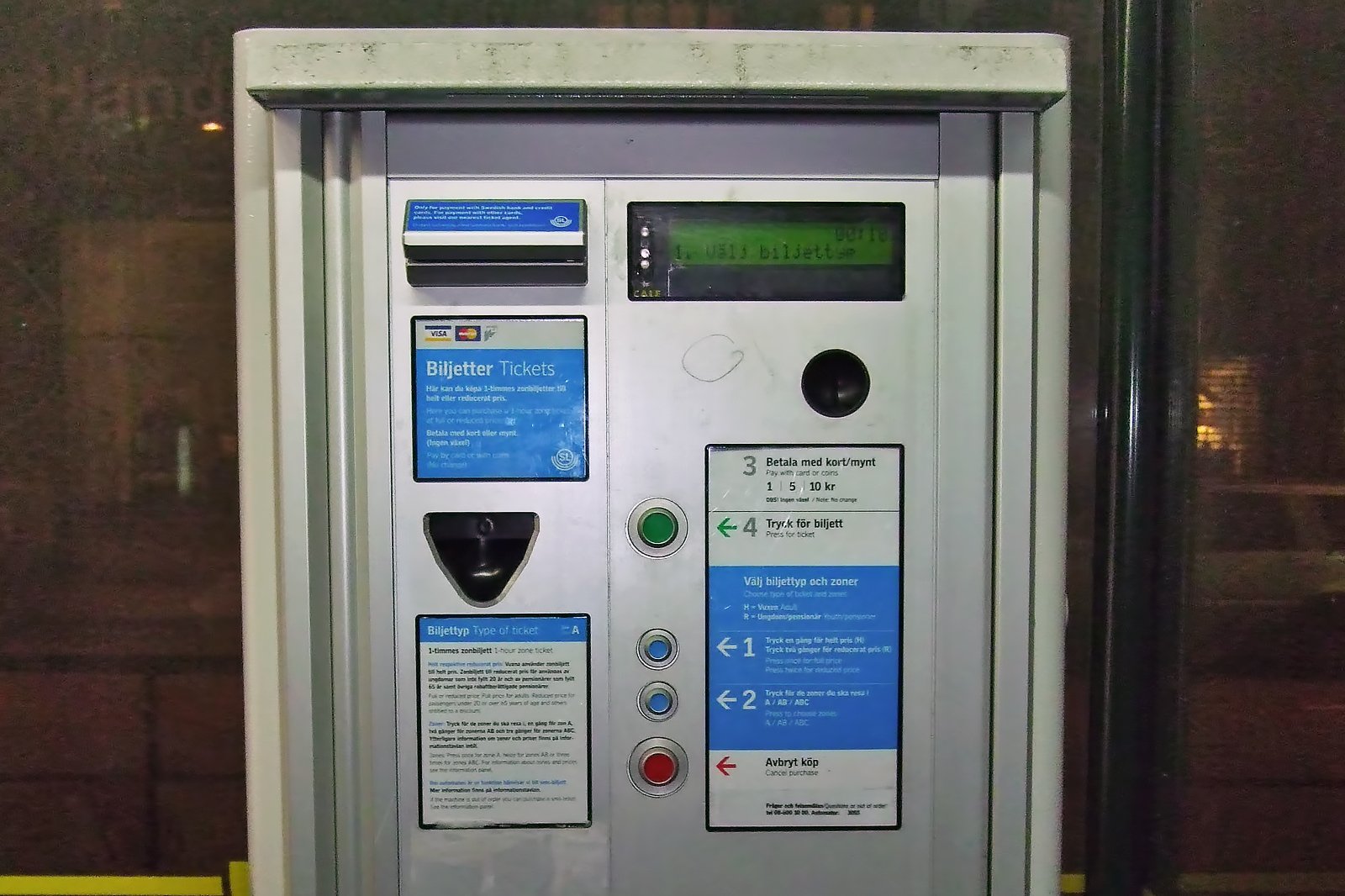 If you plan to visit many attractions, the Stockholm Pass gives you free admission to over 60 museums and places of interest, as well as free bus and boat tours. You can even add an SL Travelcard to the Stockholm Pass.
1-, 2-, 3- and 5-day Stockholm Passes are available.
Passes can be purchased online or in some Stockholm hotels. When purchased online, they can be sent directly to your smartphone or picked up at one of the redemption centres in the city.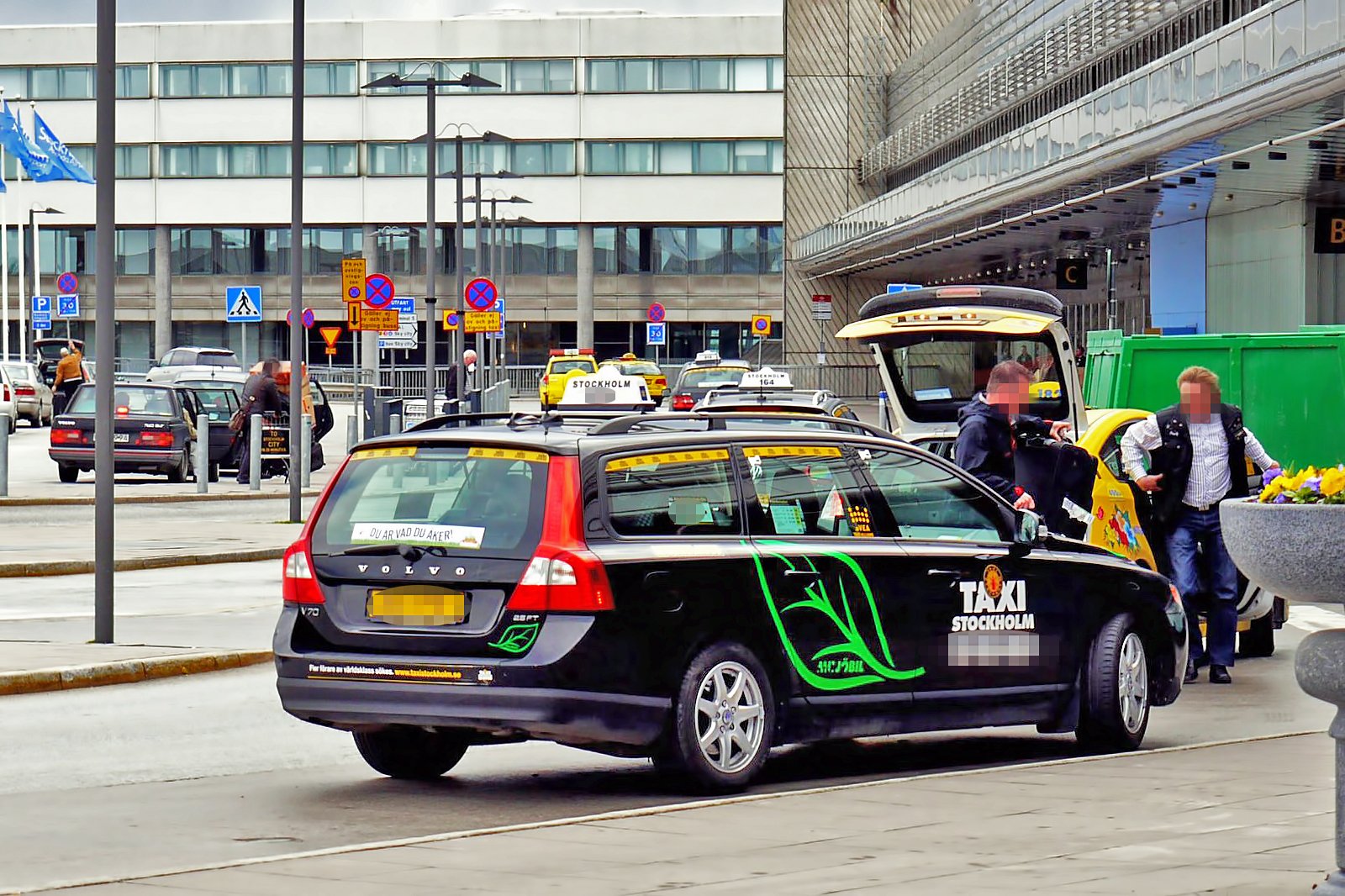 There are many taxi companies that operate in Stockholm. Official metered taxis always have yellow number plates. You can hail a cab on the street if there's no rank within 100 metres. You can easily find cab stands outside hotels and near the main attractions and shopping areas.
Prices are not regulated.
You can call companies such as Taxi Stockholm (08 15 00 00), Taxijakt Stockholm (077 190 00 00) or SverigeTaxi (020 20 20 20), just to name a few.
Always check that the metre is on before the taxi starts.
8
Cycle around Stockholm with City Bike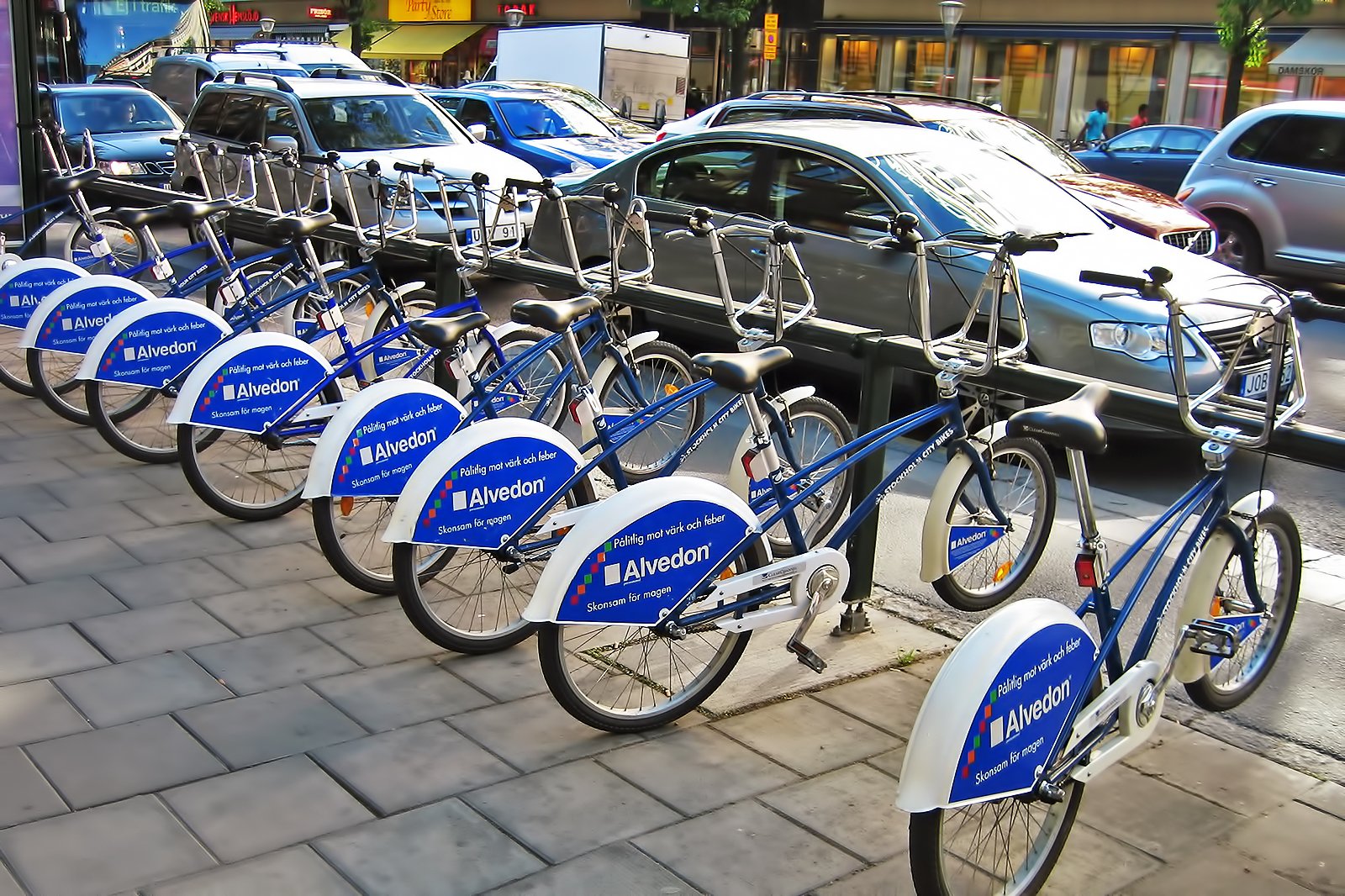 City Bike is the bike-sharing scheme in Stockholm, which is a very bike-friendly city. There are over 100 docking stations across the city, but the service is only available from April to October because of the harsh winter conditions.
To use a bike, you need to purchase a 3-day card.
Cards can be purchased in 7-Eleven convenience stores and at many other retailers throughout the city. You can download an app to locate them.
photo by EURIST e.V. (CC BY 2.0) modified
9
What are the main annual events in Stockholm?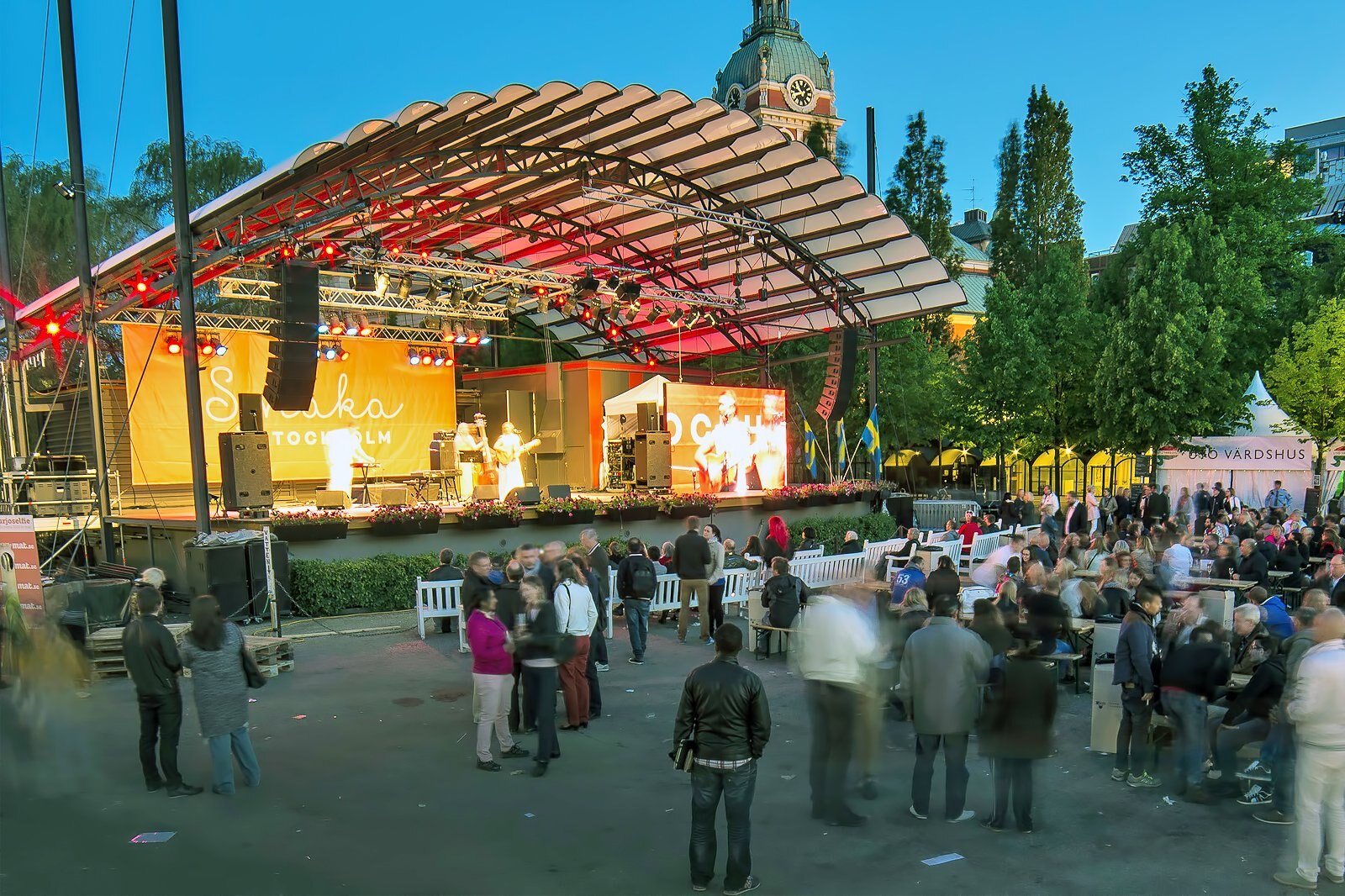 Summerburst Festival
What: One of the largest contemporary music festivals in Scandinavia, Summerburst showcases famous DJs from all around the world for 2 days.
When: June
Where: Östermalms IP
Stockholm Culture Festival
What: Expect dance, children's activities, art and poetry at this 5-day festival held in Stockholm Old Town each year.
When: August
Where: Stockholm Old Town
Stockholm Jazz Festival
What: One of the oldest music festivals in Sweden, Stockholm Jazz Festival showcases national and international artists in over 60 venues throughout the city for 10 days.
When: October
Where: Over 60 venues in Stockholm
Back to top