10 Things to Do for Couples in Stockholm
Stockholm's Most Romantic Places
Whether you hit Stockholm when it's caked in winter ice or when the white nights of summer are in full flow, you'll find a city tailor-made for travelling twosomes. Romantic lookout points with swoon-inducing views? Check. Immersive galleries to inspire excited conversation? Check. Uber-chic bistros touting creative Nordic cuisine? It might just be the date night twist you've been after. Throw in medieval districts and cobbled squares, grand palaces and groovy music museums, and it's easy to see why Sweden's capital is such a favourite.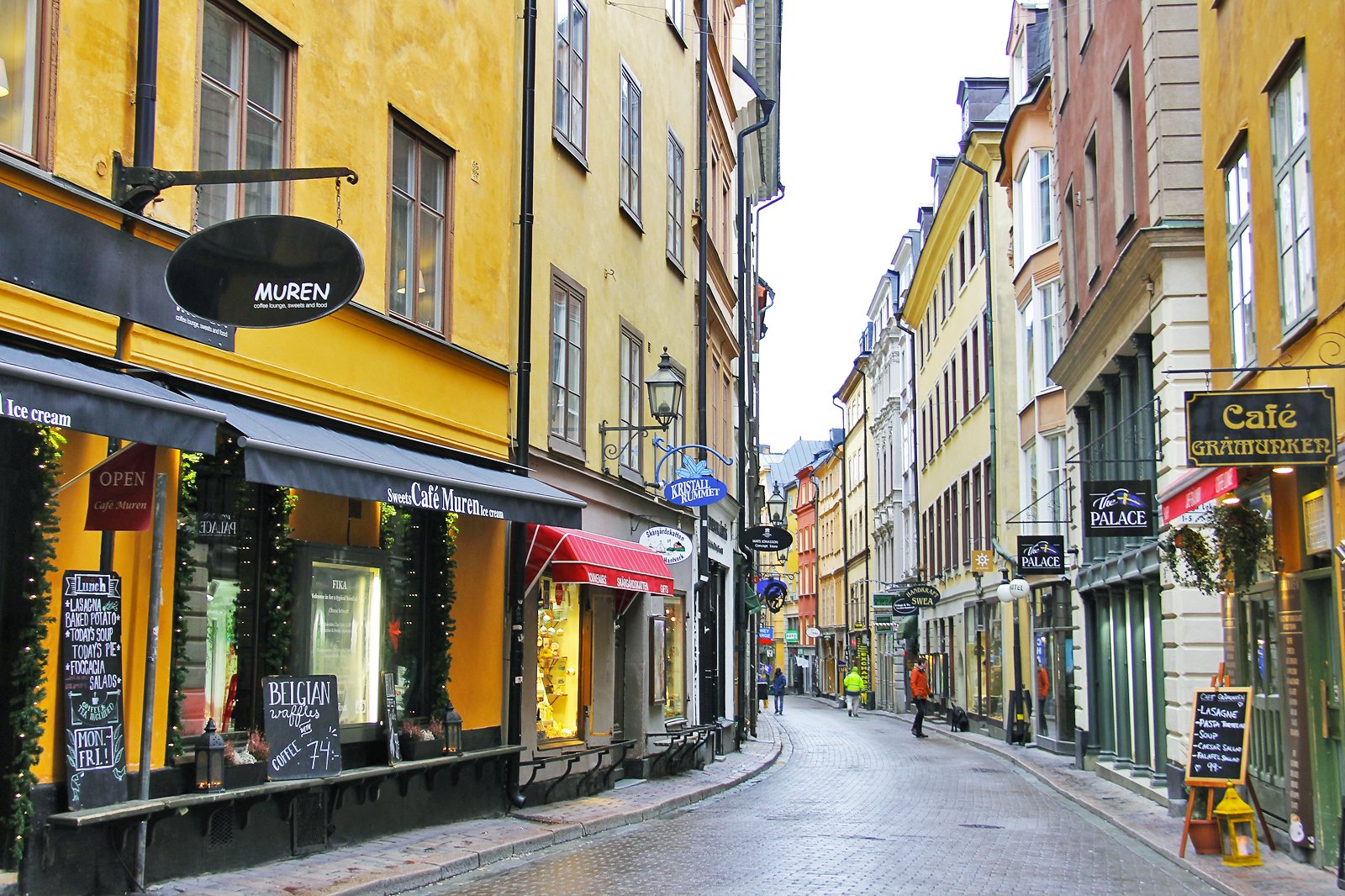 Couples
History
Photo
Budget
Gamla Stan is the enchanting heart of old Stockholm. Situated in the very middle of the city, it's draped over a high hill where narrow cobbled lanes wiggle this way and that. Cafés echo with shouts of "fika" – a local's call to caffeine-induced enjoyment. The Royal Armory beckons on the museum front, brimming with formidable weapons and heritage costumes. Romantic strolls up to Stortorget square are a must, particularly around December, when Christmas markets come alive with festive cheer and twinkle with light. Then the whole lot eventually culminates with the elegant Royal Palace, the home of Sweden's kings and queens.
2
Rosendal's Trädgård rose garden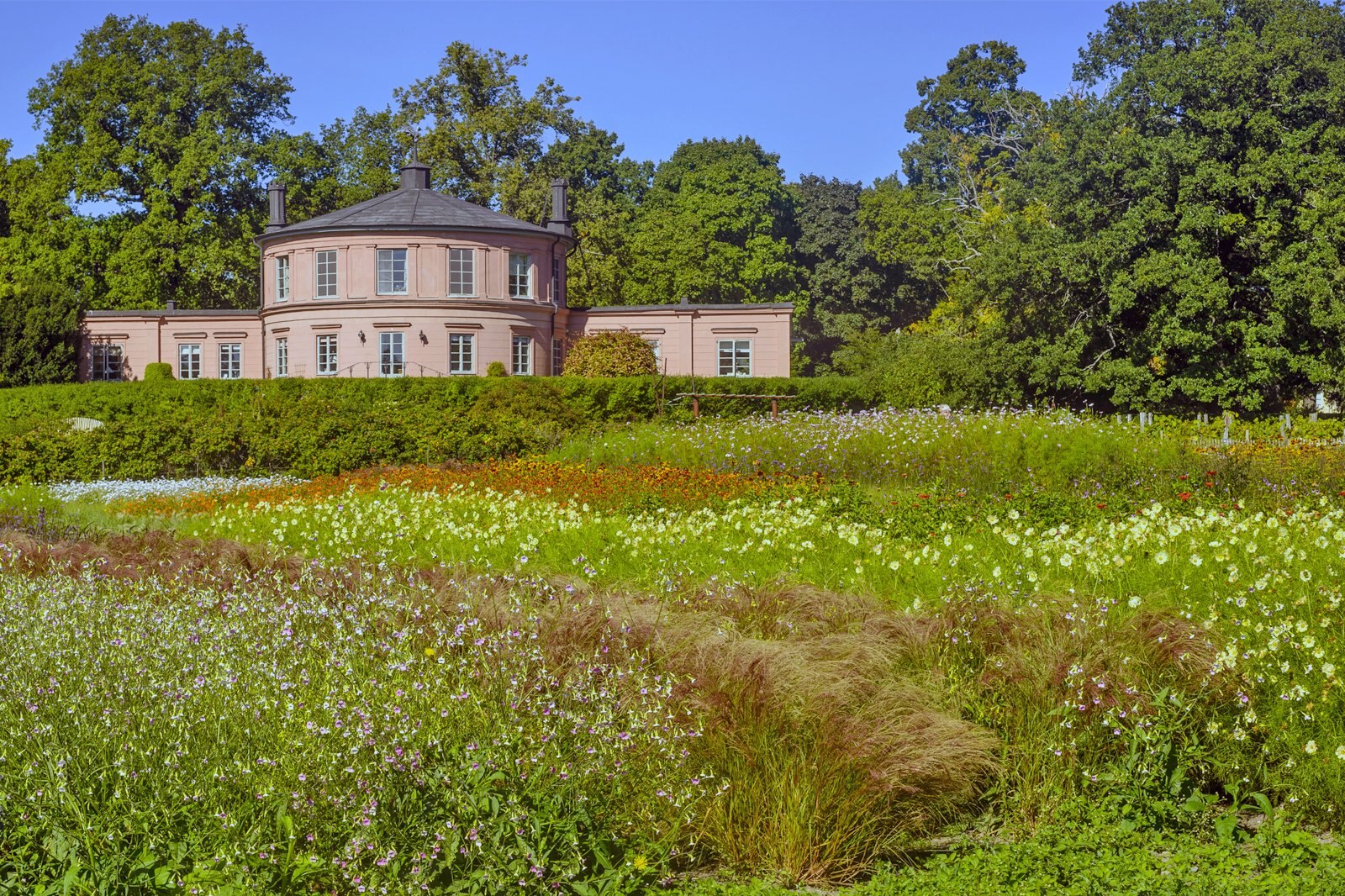 A hidden garden in a hidden corner of the city, Rosendal's Trädgård has been cultivating fresh veg and produce since at least the 1700s. You'll need to stray across to Djurgården – either by ferry or bridge – to find the medley of flower beds and fruits between the urban forests. In summer, you can wander the apple orchards on your own or attend workshops in everything from citrus cultivation to garden art. There's the famous rose garden, as well as an off-beat greenhouse eatery, serving thick vegetable soups that are sure to warm cold bones come the winter months.
Location: Rosendalsvägen 38, 115 21 Stockholm, Sweden
Open: Daily from 11 am to 4 pm
photo by Arild Vågen (CC BY-SA 3.0) modified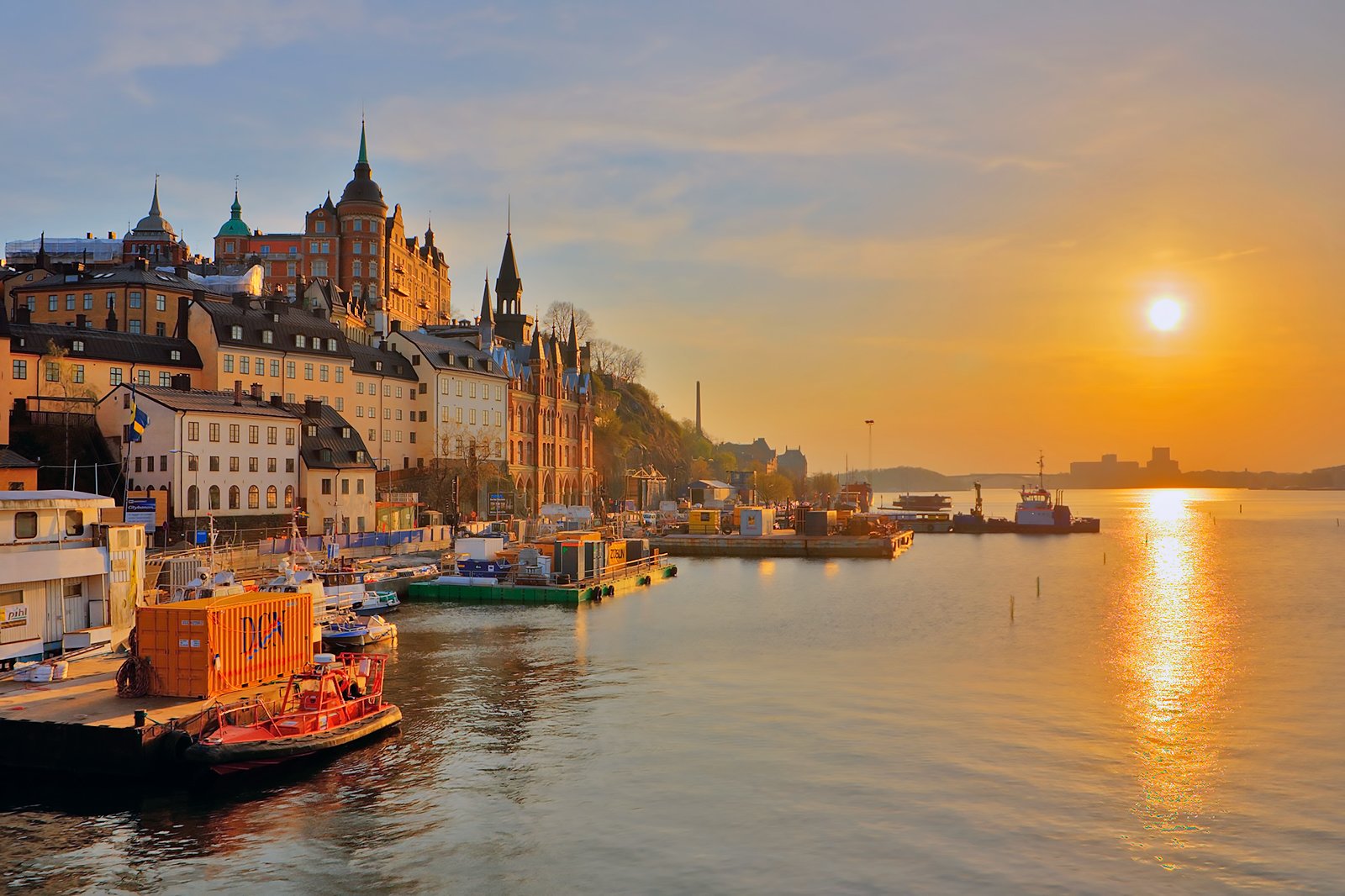 Couples
Photo
Food
Nightlife
Luxury
Leave behind the bustle of town when the light dips low by hopping on an indulgent dinner cruise. Some say there's really no better way to take in the skyline of Stockholm – from the spires of Gamla Stan to the wooded banks of Djurgården – than from the water. Trips depart from the central quays along Strandvägen and take passengers out to the fragmenting islets of the greater Stockholm Archipelago, to watch the sunset glowing across the Baltic Sea. As for the food, you can expect a la carte menus brimming with tasty Scandi smorgasbords of meatballs, lingonberry jams and mash.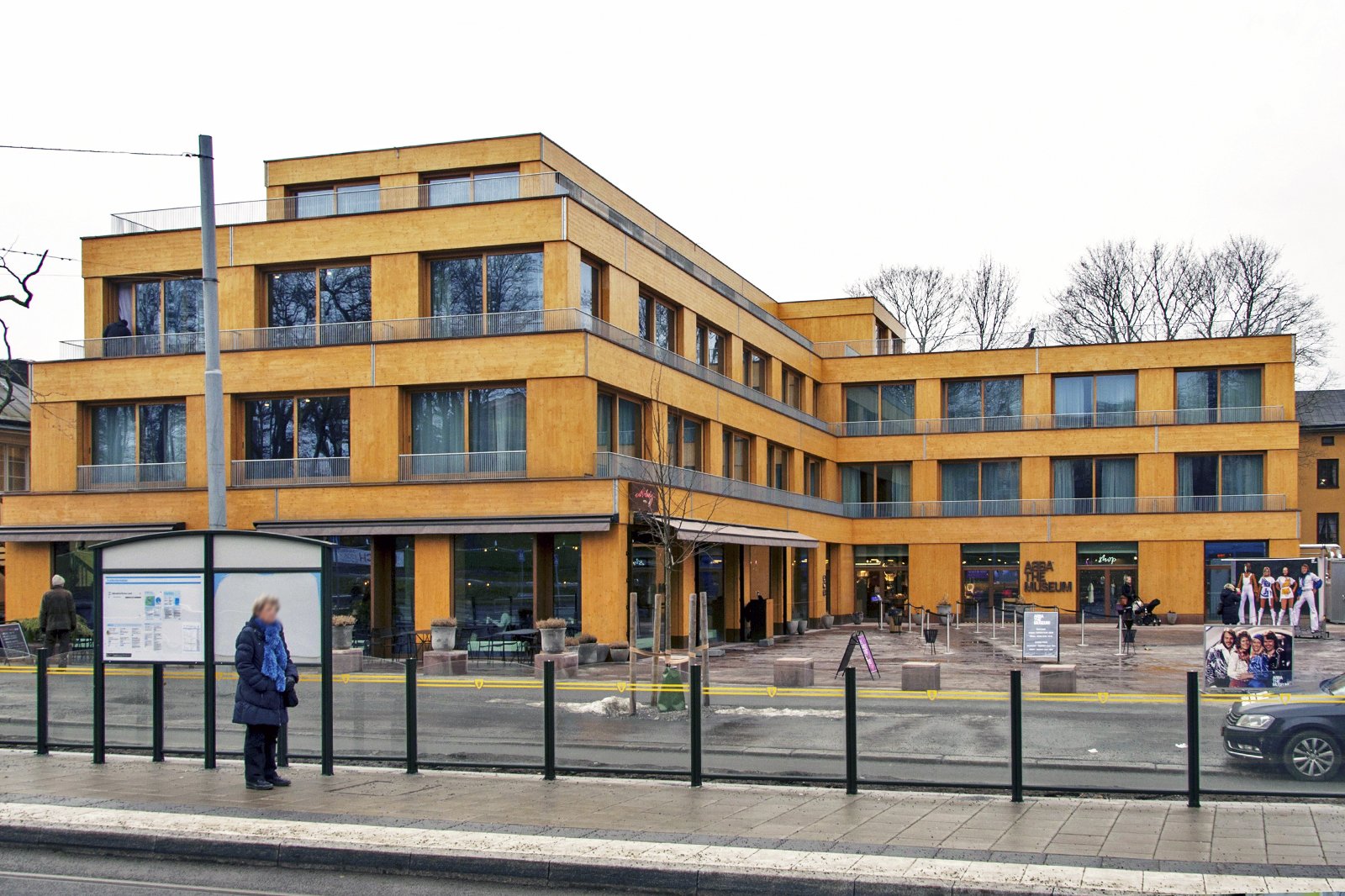 Get the feet a-stomping with a bout of Scandi pop culture courtesy of ABBA: The Museum. Dedicated to Sweden's most iconic 4-piece, it's packed with flamboyant costumes worn by band members, iconic instruments, and even complete recreations of their makeup rooms. Audio tours curated by the screenplay writer of Mamma Mia! can help reveal the secrets behind all the paraphernalia, while the piano installation is rigged to play only when Benny Andersson starts to tickle his own keys back at home.
Location: Djurgårdsvägen 68, 115 21 Stockholm, Sweden
Open: Daily from 10 am to 6 pm (Wednesdays and Thursdays until 7 pm, with seasonal variations)
photo by I99pema (CC BY-SA 3.0) modified
5
Walk along Monteliusvägen at dusk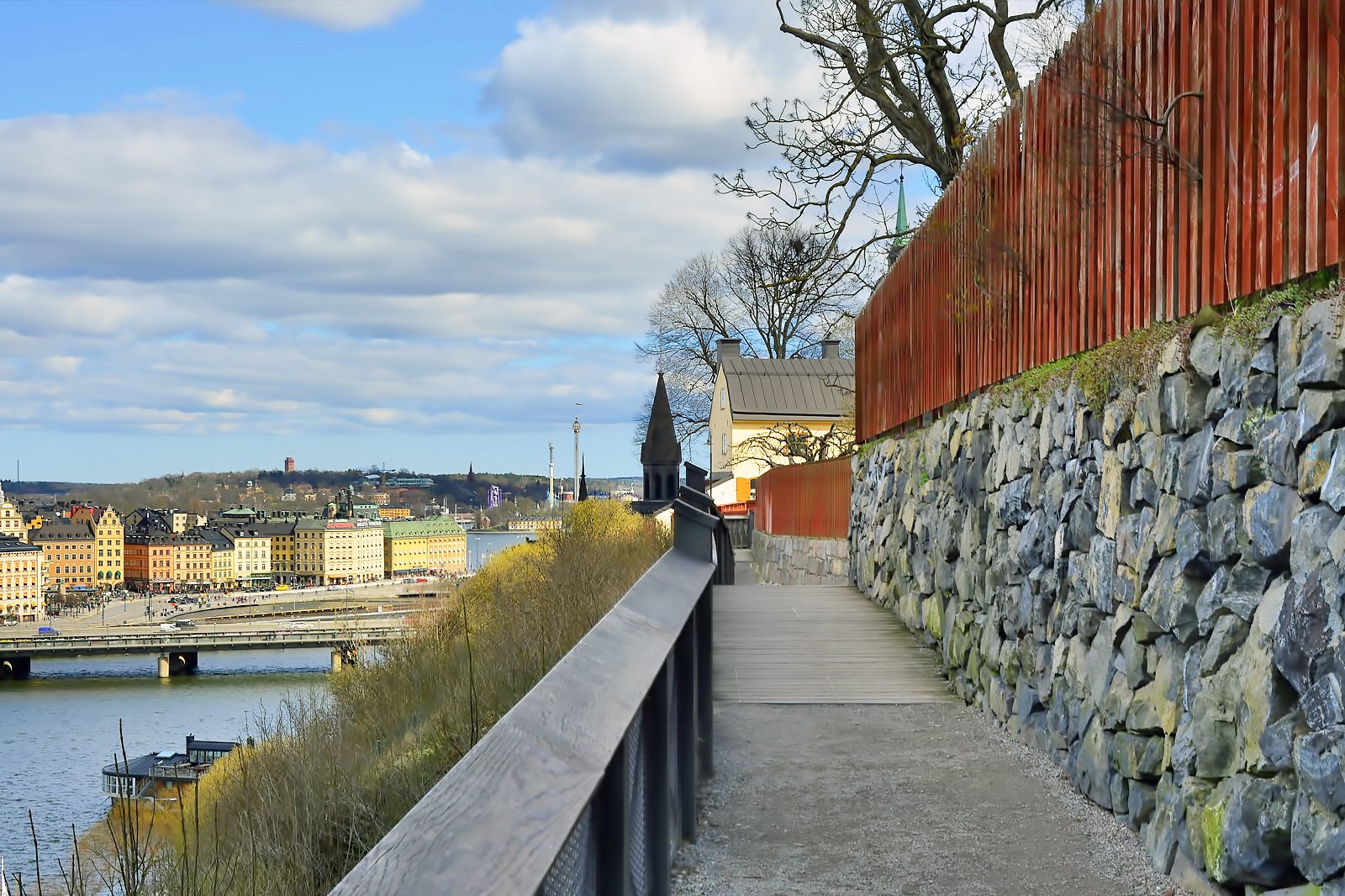 The Monteliusvägen is a narrow walking route that clutches the high sides of Södermalm island. You'll find it hidden behind rows of houses above the waters of Lake Mälaren, connected to the streets by a few alleys and winding staircases. Early morning and dusk are the top times to be there. So, if you're in the mood for a romantic stroll with memorable views, wait for the sunset and get ready to be wowed by the panoramas of Gamla Stan and Riddarholmen that unfold all around.
photo by Esquilo (CC BY-SA 3.0) modified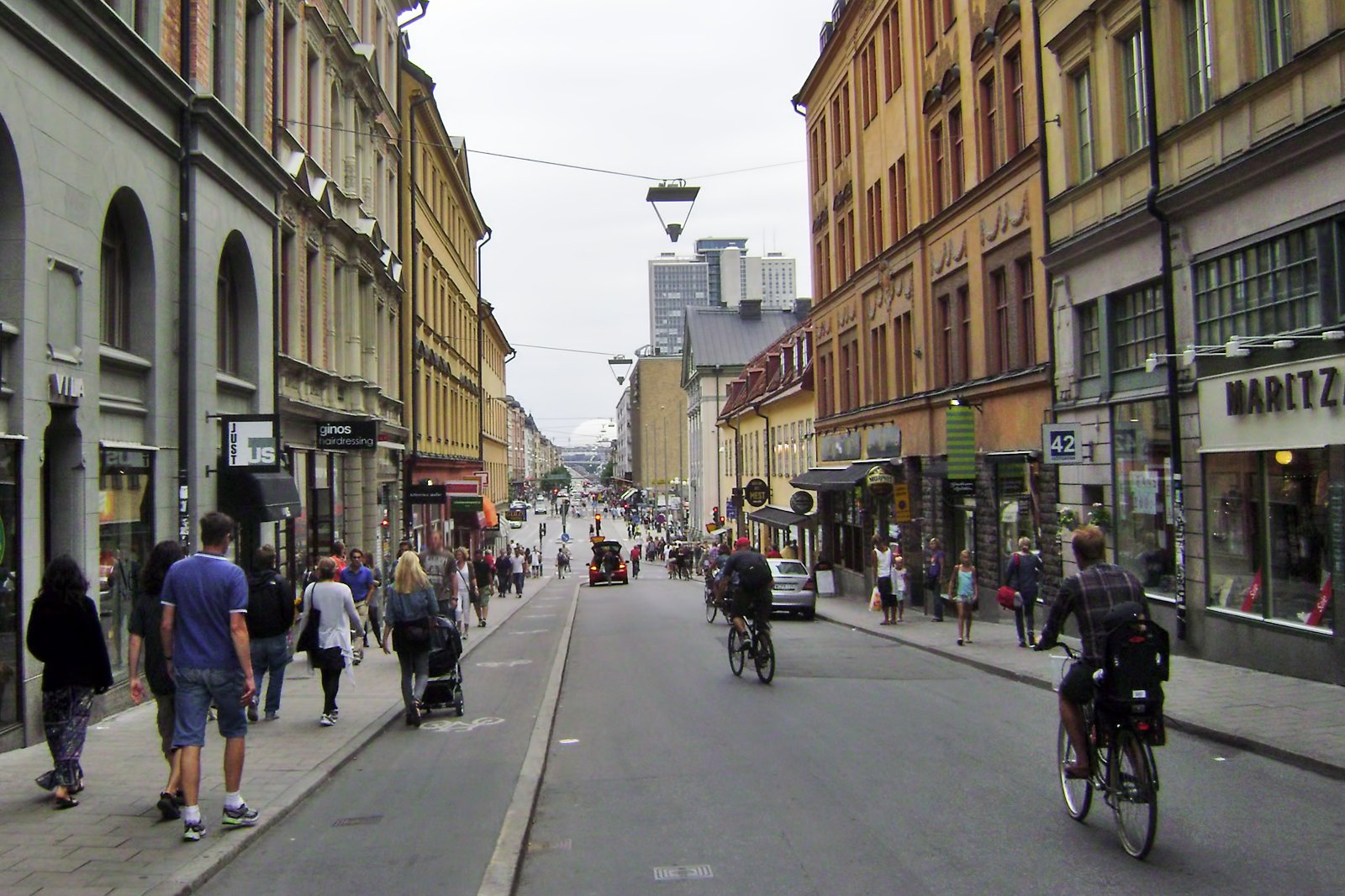 If Södermalm was a person, it'd be a drainpipe jeans-wearing youth with thick-rimmed glasses and a penchant for organic vegan eats. Welcome to the hipster hub of Stockholm. It unfolds – as its nickname, SoFo, implies – south of Folkungagatan in a patchwork of artsy boutiques and cutting-edge concept stores. Nytorget Square is the hub of it all, laden with upcycled home depots, vintage clothes emporiums, bike workshops and craft beer joints for good measure. Just don't blame us if you leave with a stack of vinyl and a retro typewriter.
photo by Albertyanks (CC0 1.0) modified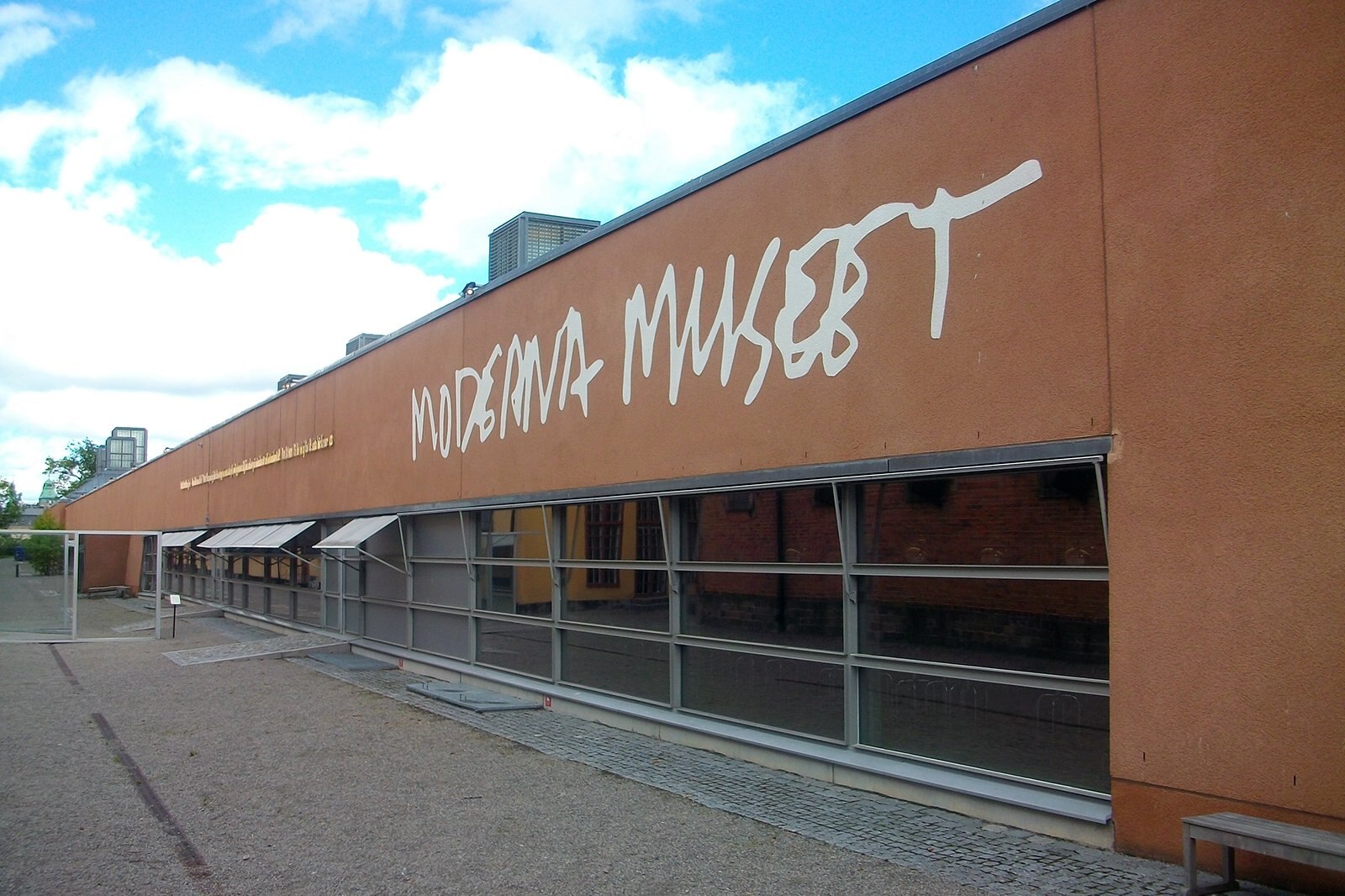 A trip through the amazing art of the modern age begins in Stockholm's Moderna Museet. Guests are greeted by a fantastical montage of dream-like sculptures in the outdoor gardens, before delving into a collection that encompasses a whopping 6,000 paintings. You'll soon be discussing the curious creations of Duchamp, Dali and Picasso with your travel compadre, or navigating rooms adorned with formative works of the Scandinavian avant-garde. And the best part? The main exhibitions are totally free of charge.
Location: Exercisplan 4, 111 49 Stockholm, Sweden
Open: Tuesday from 10 am to 8 pm. Wednesday–Thursday from 10 am to 6 pm. Friday from 10 am to 8 pm. Saturday–Sunday from 11 am to 6 pm (closed on Mondays).
photo by Paul Wilkinson (CC BY 2.0) modified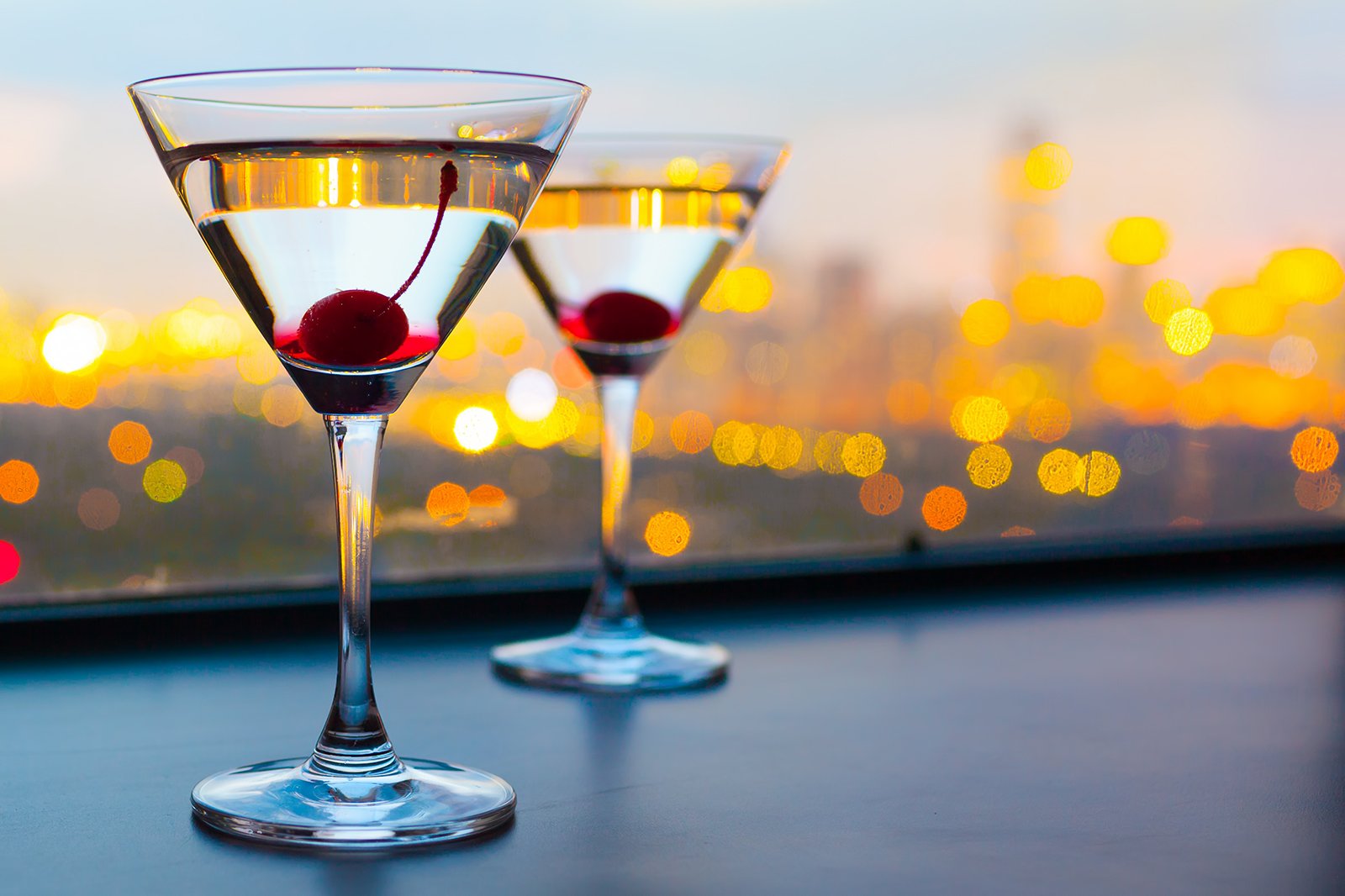 Climb 13 floors to the Tak rooftop bar in Brunkebergstorg and discover a place where you'll relish clinking cocktails with your other half. Sweeping panoramas of the cityscape unfold all around, and you can spot the narrow lanes of the Gamla Stan and the green parks of Djurgården, all while nested snug in a stylish Scandi chair. The people might look small below, but up on Tak's sky-high drinking terrace they should all be chatting away, enjoying Asian-infused tasters and expertly mixed cocktails while DJs spin their stuff on the decks.
Location: Brunkebergstorg 2-4, 111 51 Stockholm, Sweden
Open: Monday–Wednesday from 3 pm to midnight. Thursday-Saturday from 3 pm to 1 am (closed on Sundays)
9
Take some romantic photos at Fjallgatan viewpoint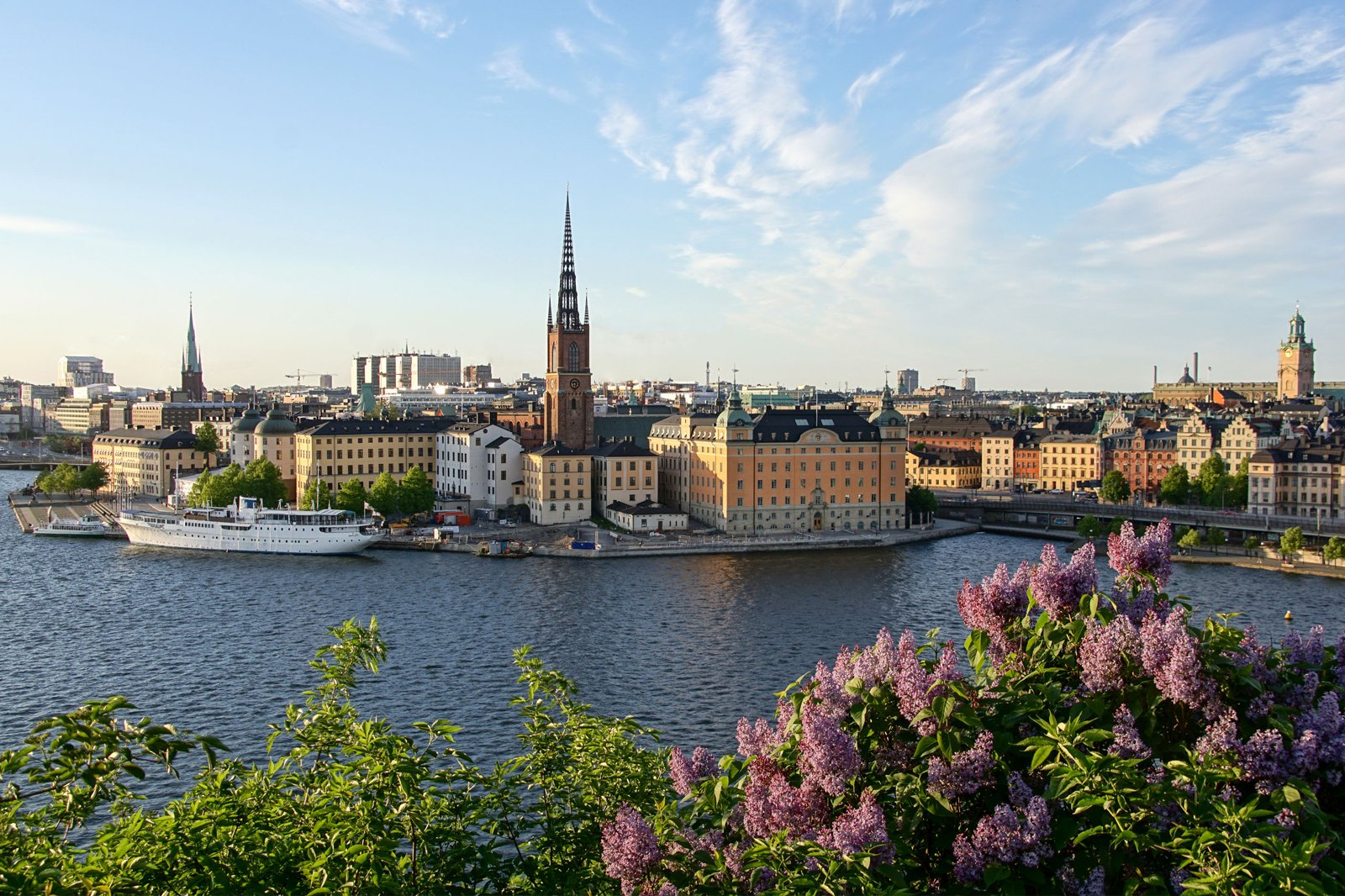 Budding photographers should be sure to make for the promenade of Fjallgatan. It fringes the eastern side of Södermalm, which affords it excellent front-row seats overlooking Skeppsholmen and the old town of Gamla Stan. A row of charming cafes in centuries-old timber homes lines the back of the photo-taking spot, so there's even somewhere to go if Stockholm's feeling icy. You can also spy out the landing docks of the Stockholm cruise terminal here, where big ferries come in after crossing the Baltic Sea.
10
Fine dining at a Michelin star restaurant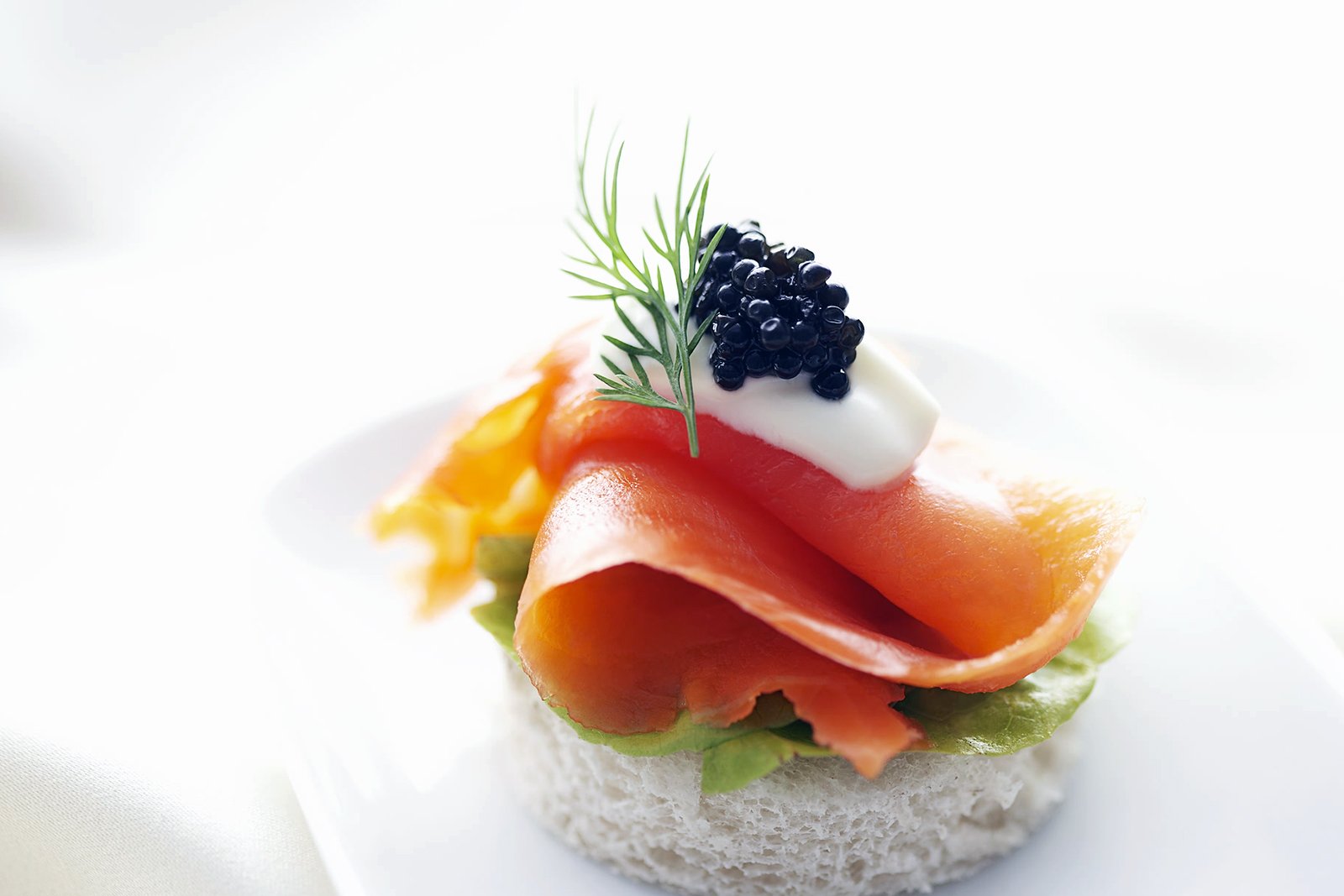 Date nights can take on a whole new edge in the city of Stockholm. An incubator of the so-called New Scandinavian kitchen, there are establishments peppering its islands that promise to impress even the most critical of gourmets. Consider reserving a spot in Gastrologik. It's regularly rated among the 50 best restaurants in the world, with a seasonal array of dishes that pack in foraged ingredients and local Swedish meats. Ekstedt is another option. It's headed by a celebrity chef who curates 4- and 6-course tasting menus of intriguing flavours like juniper-smoked pike and wood-oven almond tarts.