Barcelona Travel Essentials
Useful Information to Help You Start Your Trip to Barcelona
Our Barcelona Travel Essentials lays out the essential information you need to help planning your trip to one of the most popular destinations in Spain. No matter how frequently you travel, some questions will always need answers: What's the weather like? How can I get from the airport to my hotel? What currency and type of plug do I need? We have all these answers plus other basic info about the best time to go, getting there, getting around, and a few useful travel tips.
It's all compiled in this Barcelona Travel Essentials. After reading this short and easy-to-read guide, you will be a little more prepared to start your trip in Barcelona.
1
When is the best time to travel to Barcelona?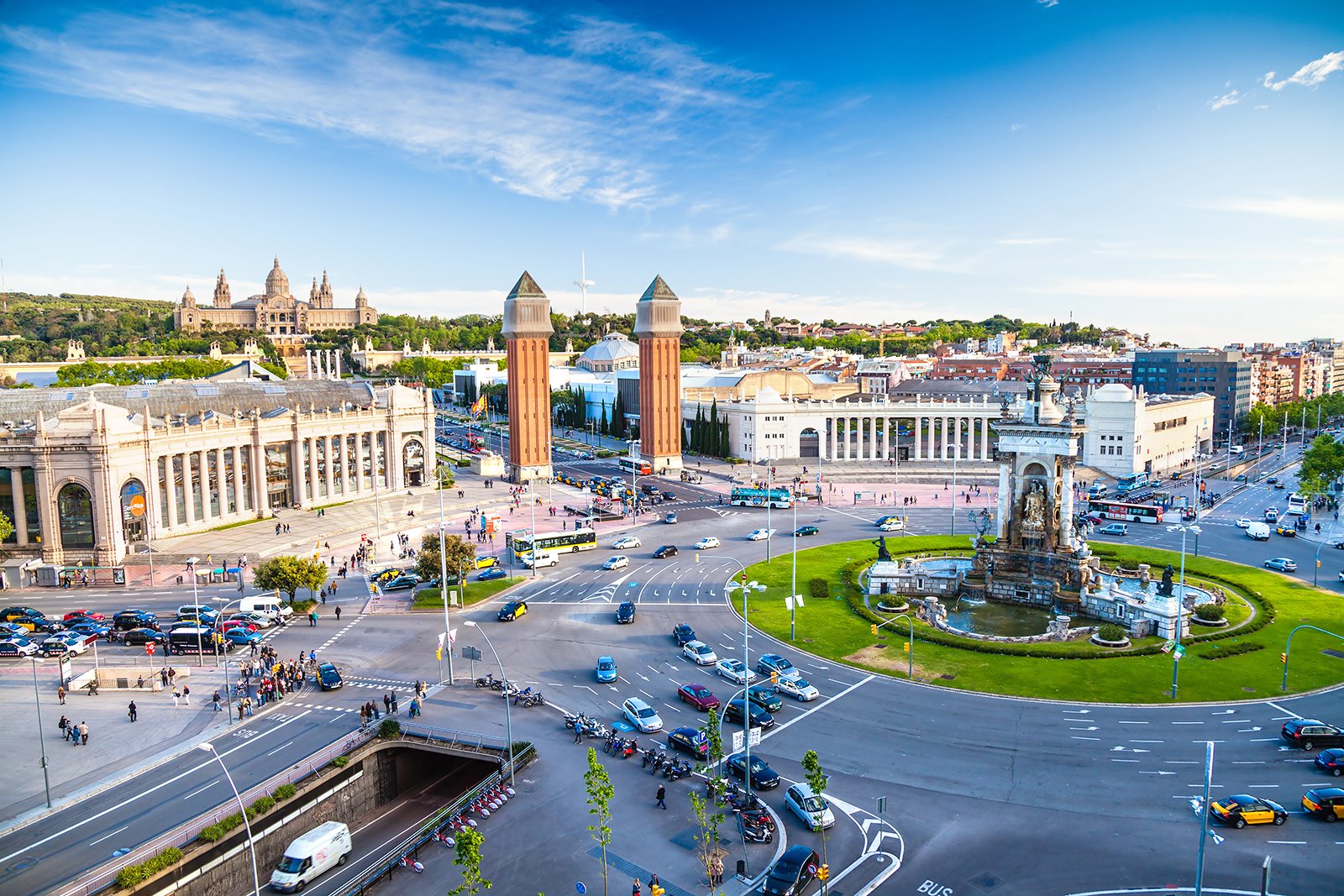 Barcelona has a Mediterranean climate with mild winters and hot summers.
Average temperatures range from 8ºC in winter to 29ºC in summer.
The rainiest month of the year is October, with an average of 9 rainy days.
Barcelona is agreeable all-year-round, yet the best months to visit are May, June and September. You'll avoid the throngs of July-August tourists and enjoy more affordable hotel and flight prices.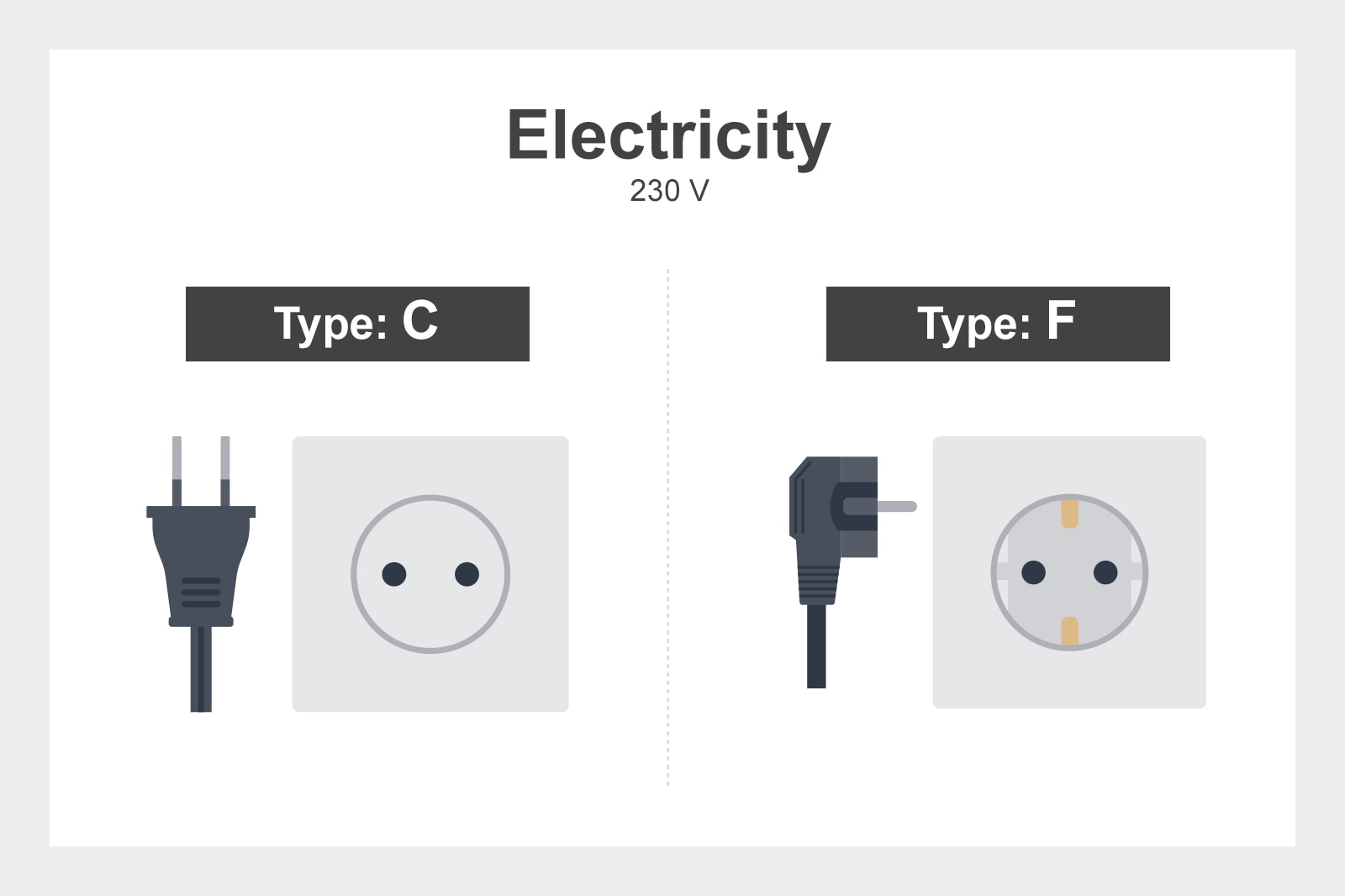 Primary languages: Spanish
Plug types: C and F
Electricity: 230 V
Currency: Euro (€)
International dialling code: +34 93
Emergency telephone number: 112
3
How to get to my hotel in Barcelona?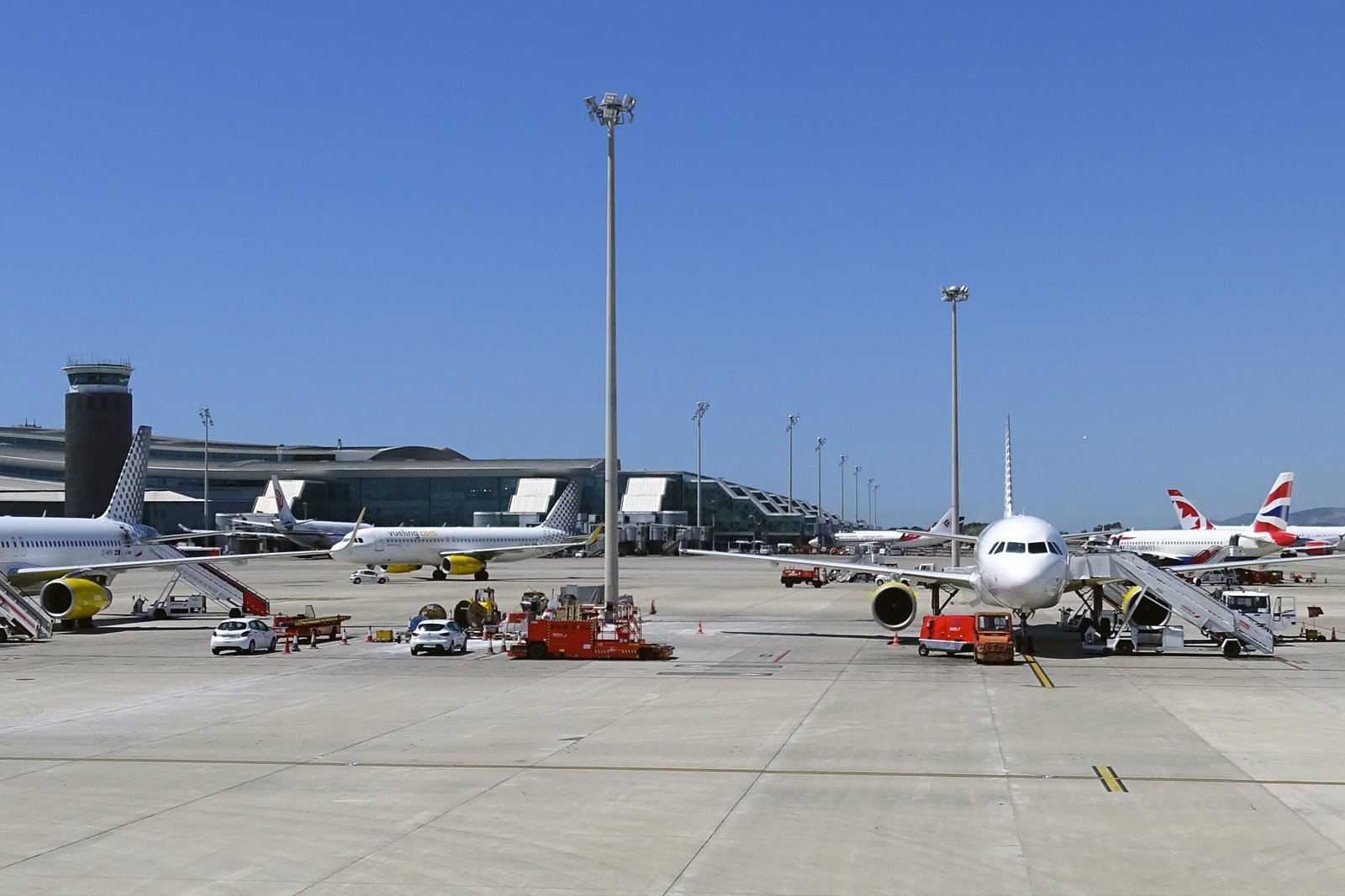 Barcelona–El Prat Airport
Barcelona-El Prat Airport sits 12 km south of central Barcelona. It's one of the busiest airports in Spain. From here, the transfer options to central Barcelona are the followings:
A taxi to the city centre takes around 25 minutes. Taxi ranks can be found just outside the arrival hall of Terminals 1 and 2.
A train to the city centre takes around 25 minutes. The Rodalies de Catalunya train station can be found outside Terminal 2.
The Metro runs to the city centre in 25 minutes. Metro stations can be found inside Terminal 1 and just outside Terminal 2, next to the train station. The airport is on the L9 line so you'll have to change lines to reach the city centre on lines L1, L3 or L5.
The Aerobús - airport Express bus takes around 25 minutes to reach the city centre. The Aerobús has a stop outside each terminal.
The TMB public bus to the city centre takes about 40 minutes from Terminal 2 and 55 minutes from Terminal 1.
Many car rental agencies can be found in Terminals 1 and 2.
Barcelona Sants Train Station
Barcelona Sants is the primary train station in Barcelona. It's located just west of the city centre. It links Barcelona to Madrid and most major cities in Spain by high-speed train. Here, you'll find 2 metro lines (L3 and L5), buses and taxis to get to your hotel.
photo by Ad Meskens (CC BY-SA 4.0) modified
4
How to get around Barcelona?
Travel tips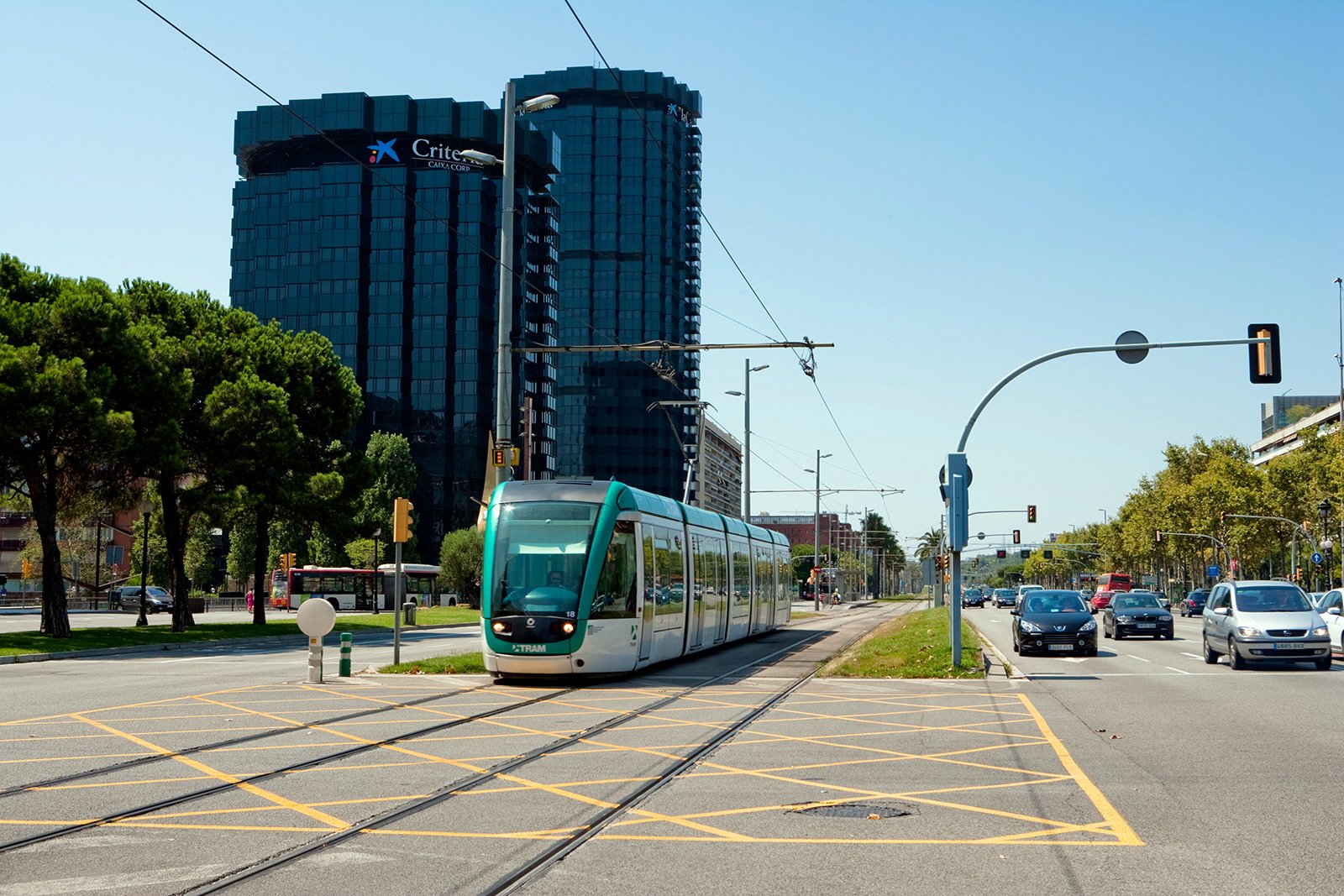 Barcelona hosts an efficient public transport system which includes the Metro, tram, urban railway and bus networks. There's a wide range of convenient ticketing options for you to get around the city.
Tickets can be used on all public transport (children under 4 years old travel free).
A T10 ticket is valid for 10 journeys on all public transport. It's a multi-person ticket (a couple can make 5 journeys with a T10 ticket).
You could also consider the purchase of a Hola Barcelona Travel Card when arriving at the airport. Available for 2 up to 5 days, this card gives you unlimited rides on all public transport.
A Barcelona Card includes unlimited use of public transport, free or discounted entry to museums and attractions, and discounts on dining and shopping in designated places. It's valid from 2 to 5 days. It's cheaper to purchase it online. The card is activated when you first use it.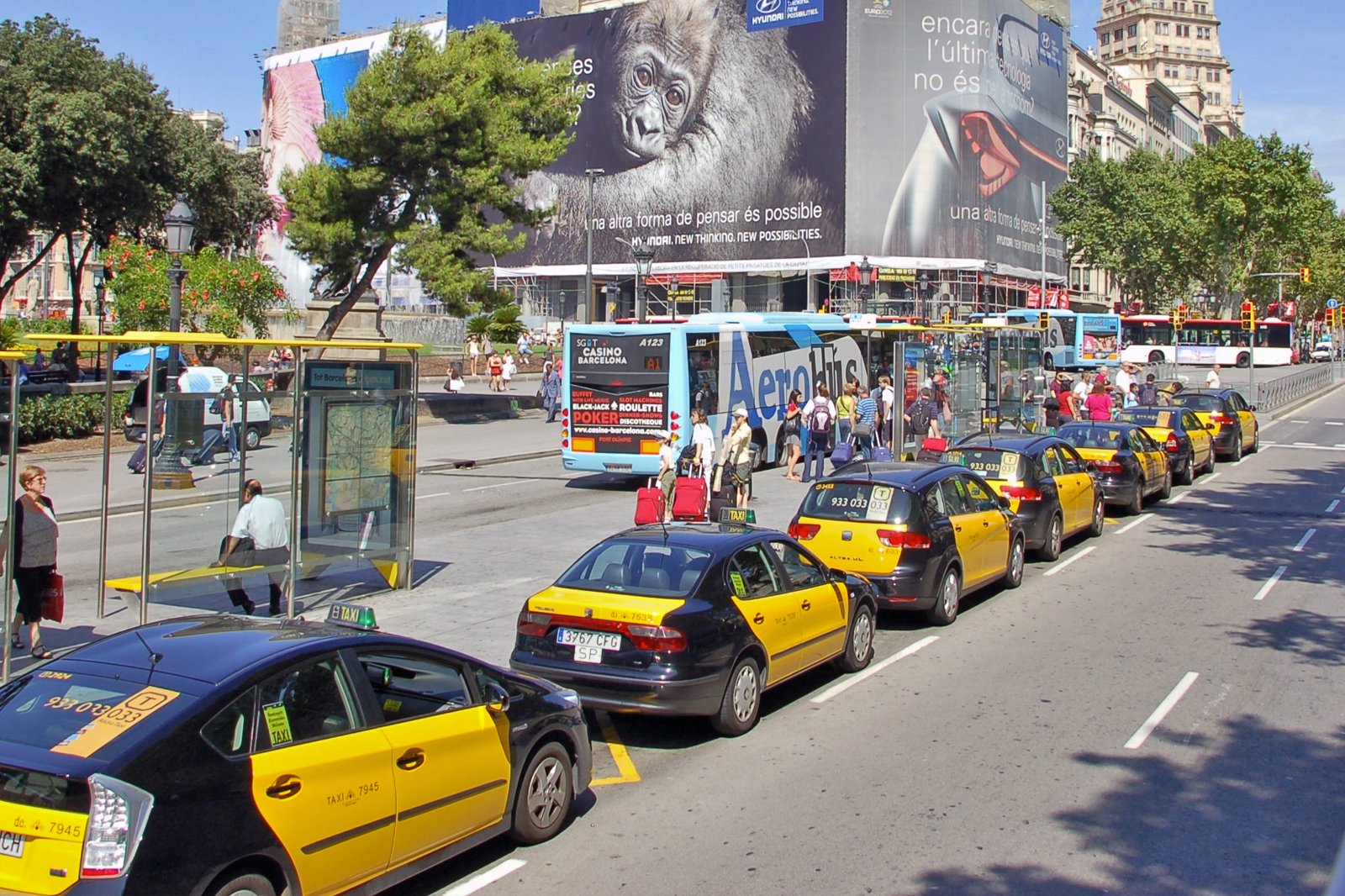 Barcelona's official yellow-and-black taxis can be hailed on the street. A green light on their rooftop indicates that they are free.
Taxi ranks can be found easily all around the city.
You can also call Radio Taxi Barcelona at 936-936-936
Rates are slightly higher at night and on weekends.
If you don't speak Spanish, have your address ready to show the driver.
Many cabs in Barcelona accept payment by credit card.
Uber doesn't operate in Barcelona, but there's a good list of other taxi apps you can use here. They include Hailo, MyTaxi and Cabify.
6
Cycling with Donkey Republic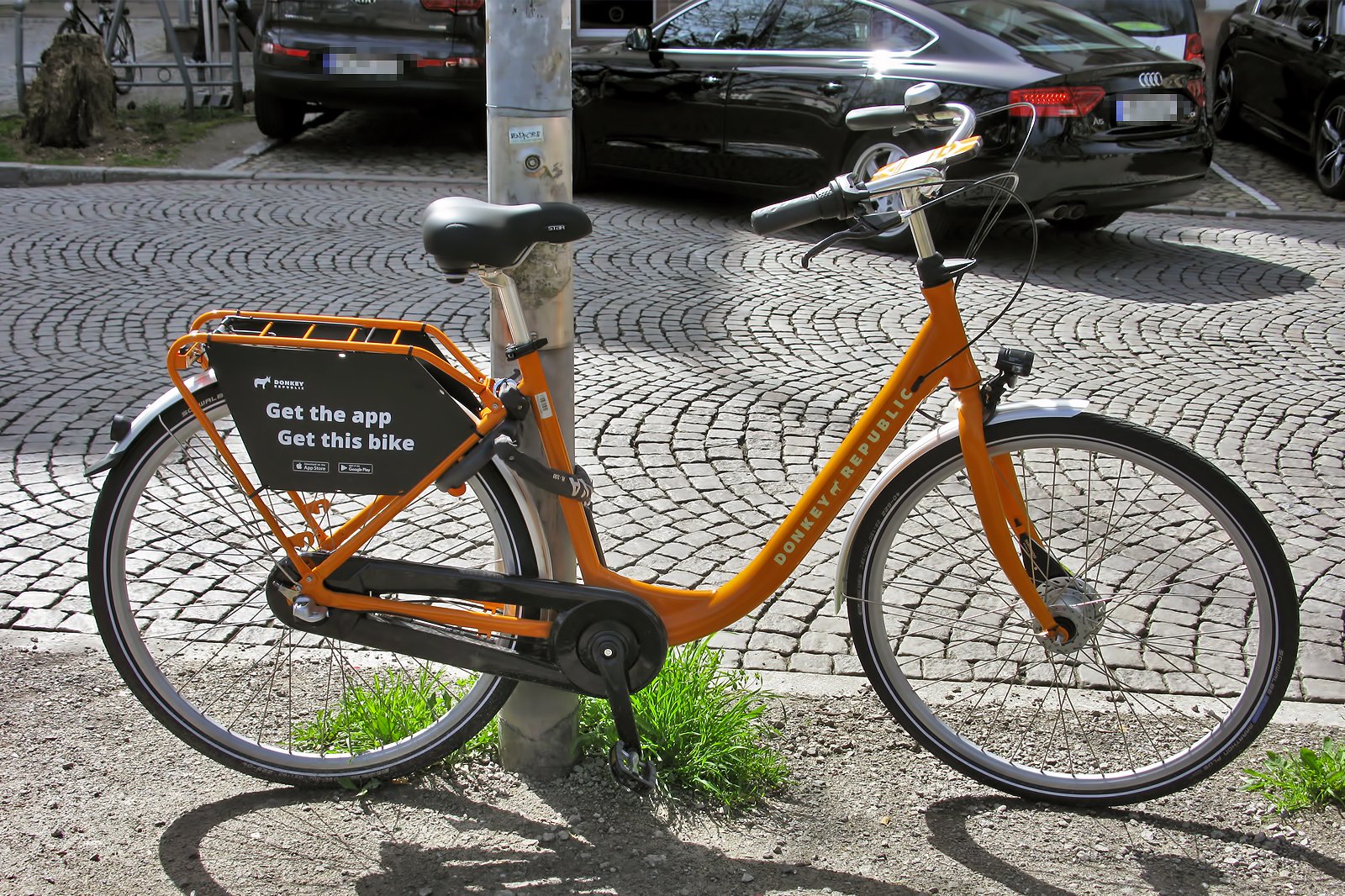 Bike-sharing schemes offer a pleasant way to explore the warm and sunny Barcelona. There's a public system named Bicing, but it can only be used by locals. Fortunately, Donkey Republic offers this service. You just need to download the application. Donkey Republic's bike racks can be found all around the city. Besides that, a few shops rent bikes in the city centre.
photo by Andreas Schwarzkopf (CC BY-SA 3.0) modified
7
What are the main annual events in Barcelona?
Barcelona Carnival
What: Barcelona Carnival is celebrated for 1 week with a special event each day. The climax of the festival is the procession of floats and partygoers on Saturday, followed with an evening of fireworks.
When: February/March
Where: La Gran Rua de Carneval
Sant Joan
What: Sant Joan is one of the most popular annual events in Barcelona, which celebrates the start of the summer. It features plenty of street food and beer along Barcelona's main beach as well as impressive firework displays.
When: 23rd/24th June
Where: Barcelona Beach
Primavera Sound Festival
What: One of the largest music festivals held annually in Barcelona, Primavera Sound Festival is dedicated to alternative rock and pop music. The Cure, Radiohead and Chromeo are among the bands that have previously performed here.
When: May/June
Where: Parc del Forum
Back to top