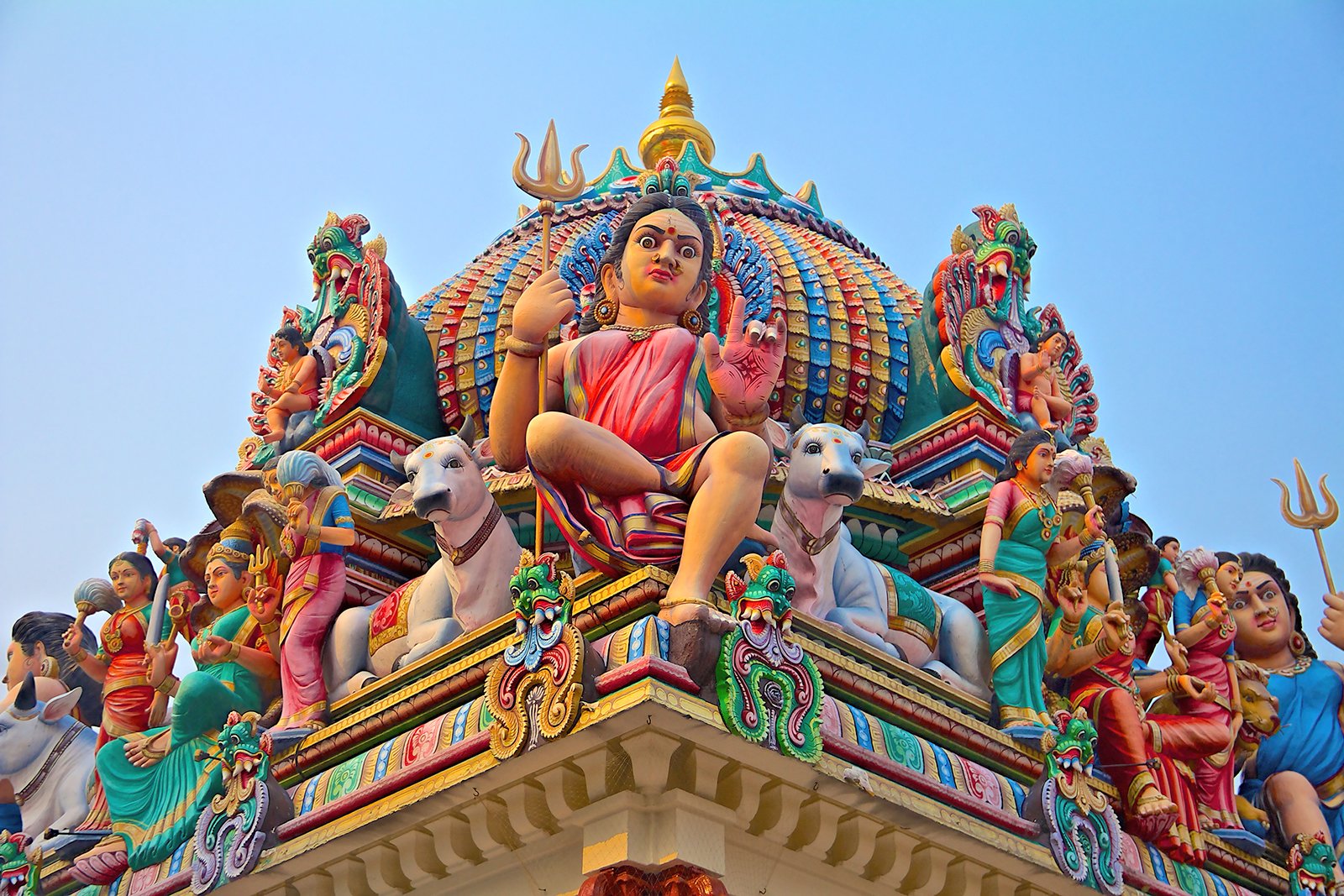 Sri Mariamman Temple is the oldest shrine in Singapore. The temple is one of the most prominent places of worship for Tamil Hindus in the country, built to honour Goddess Mariamman – the deity of disease and protection. Originally erected by Naraina Pillai – an Indian trader from Penang – in 1827, the temple was modified to its present structure in 1862 but has undergone several renovations since.
During the colonial era, the temple was a centre of Hindu communal activities and served as the registry of Hindu marriages, as then being the only authorized temple in the country to formalize Hindu unions. It was declared a National Monument in 1973. Managed by the Hindu Endowments Board, the temple has now come a long way and hosts a variety of cultural, educational, and social activities, aside from its religious services. In fact, Sri Mariamman Temple now stands as a proud representation of rich Hindu culture in Singapore.
Sri Mariamman Temple in Singapore - one of the highlights of 17 Best Things to Do in Singapore Chinatown and 21 Best Temples in Singapore (Read all about Singapore here)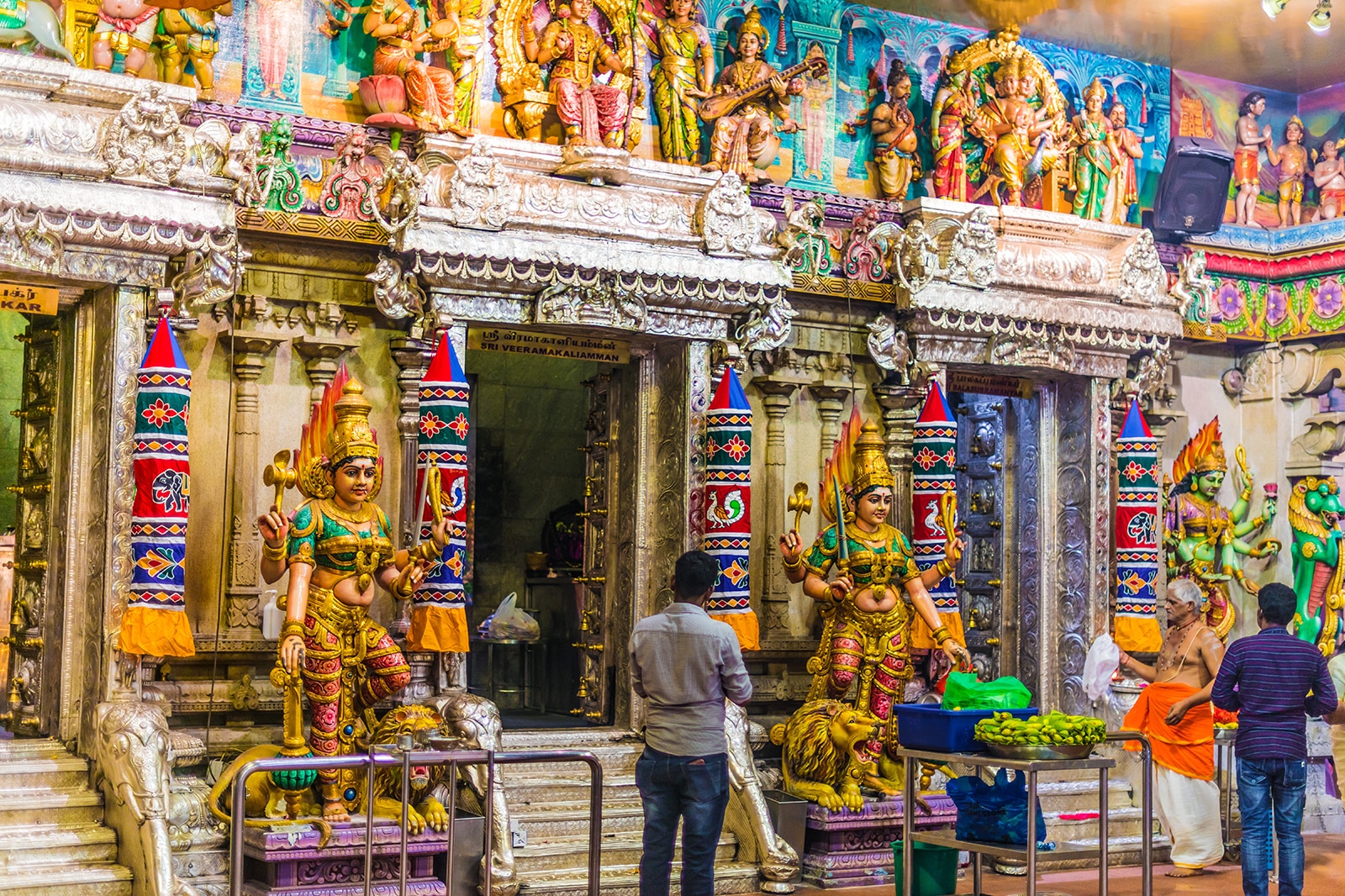 Sri Mariamman Temple is a fine illustration of Dravidian-style architecture. It especially stands out for its gopuram (monumental tower) seen at the entrance. Flanked by the images of Lord Muruga and Lord Krishna on both sides, the gopuram consists of six tiers ornamented with the colourful sculptures of Hindu deities that are brilliantly detailed using plasterwork.
At the base of the gopuram is a doorway consisting of a pair of timber gates embellished with small golden bells. Devotees are required to ring the bell as they enter the temple. From the doorway, a covered hall leads to the main prayer hall that enshrines the deity of Mariamman, along with the images of Lord Rama and Lord Muruga.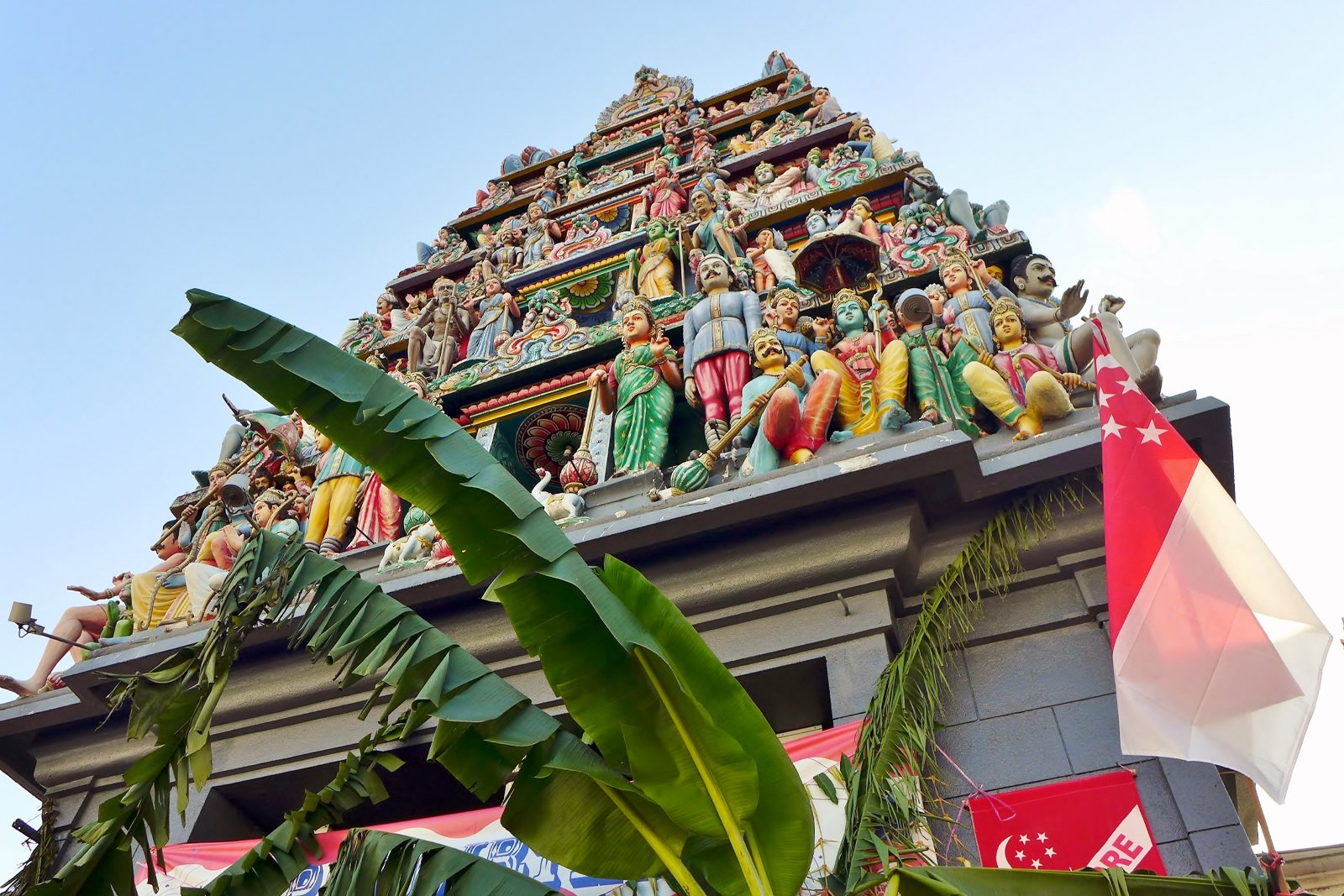 The ceiling and opulent columns are graced with vivid paintings. Shrines devoted to deities such as Ganesh, Mathurai Veeran, Durga, and Draupadi bounds the main prayer hall. Of these, perhaps the most noteworthy is the shrine of Draupadi together with the Pandavas and Lord Krishna. Each shrine is housed within a structure traditionally referred to as Vimana, which in turn resembles a pavilion.
The temple is thronged by devotees during the Thimithi Festival whose highlight is a firewalking ceremony in which people stride barefoot over a bed of blazing coals. It is usually celebrated a week prior to Deepavali in October or November. Further, as per the Hindu tradition, the temple is reconsecrated once every 12 years.
You can find the temple on the corner of Chinatown's South Bridge Road at Pagoda Street. Sri Mariamman Temple is also known by different names such as Gothanda Ramaswamy Mariamman Temple and the Sithi Vinayagar. There is also a Mariamman Temple in Ho Chi Minh City, Vietnam.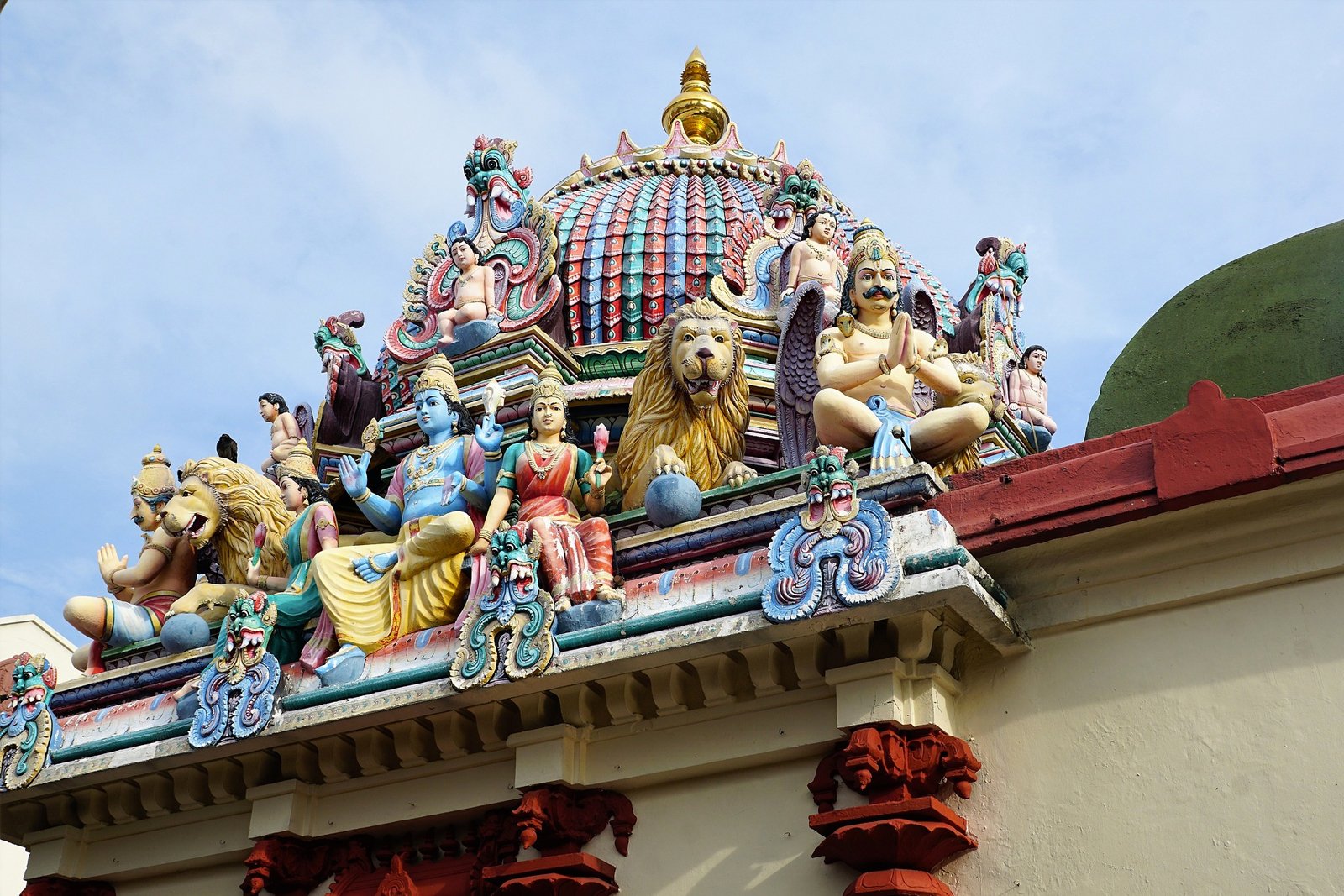 Sri Mariamman Temple in Singapore
Location: 244 S Bridge Road, Singapore 058793, Singapore
Open: Daily from 7am to midday and from 6pm to 9pm
Phone: +65 6223 4064
Back to top