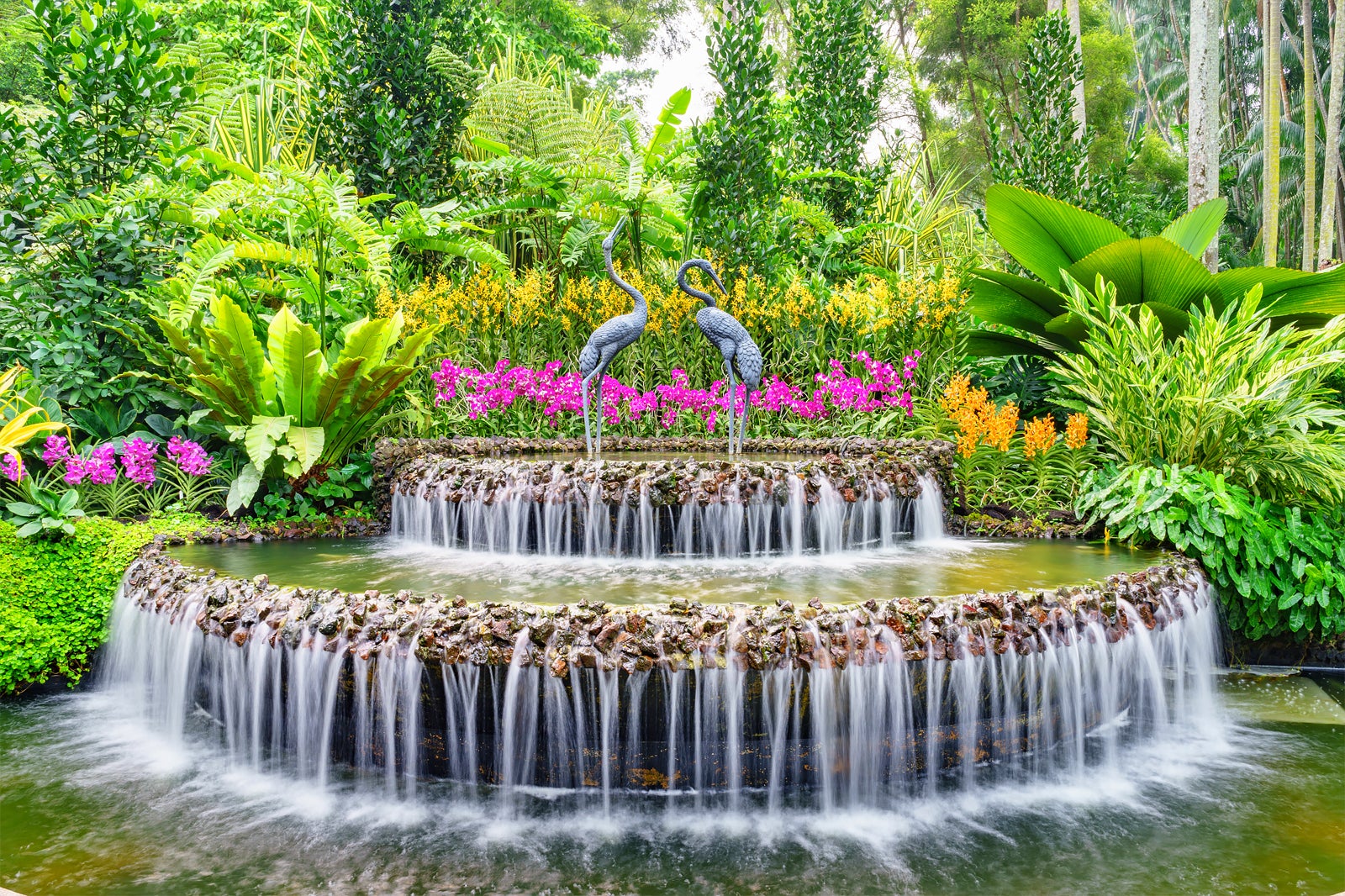 National Orchid Garden is centrally located within the lush settings of Singapore Botanic Gardens and displays some of the most exotic orchid collections on the planet. Even though the National Orchid Garden was opened in 1995, beautiful and rare orchids have already been a part of the Singapore Botanic Gardens since its founding in 1859.
An orchid house was opened in 1899 and further expanded. Now spread over 3 hectares on the highest hills of the Singapore Botanic Gardens, the National Orchid Garden is purported to have the largest display of tropical orchids in the world – there are over 60,000 orchids from 1,000 orchid species and 2,000 hybrids in its collection.
National Orchid Garden in Singapore - one of the highlights of Best Things to Do in Bukit Timah and 18 Best Singapore Parks and Natural Spaces (Read all about Singapore here)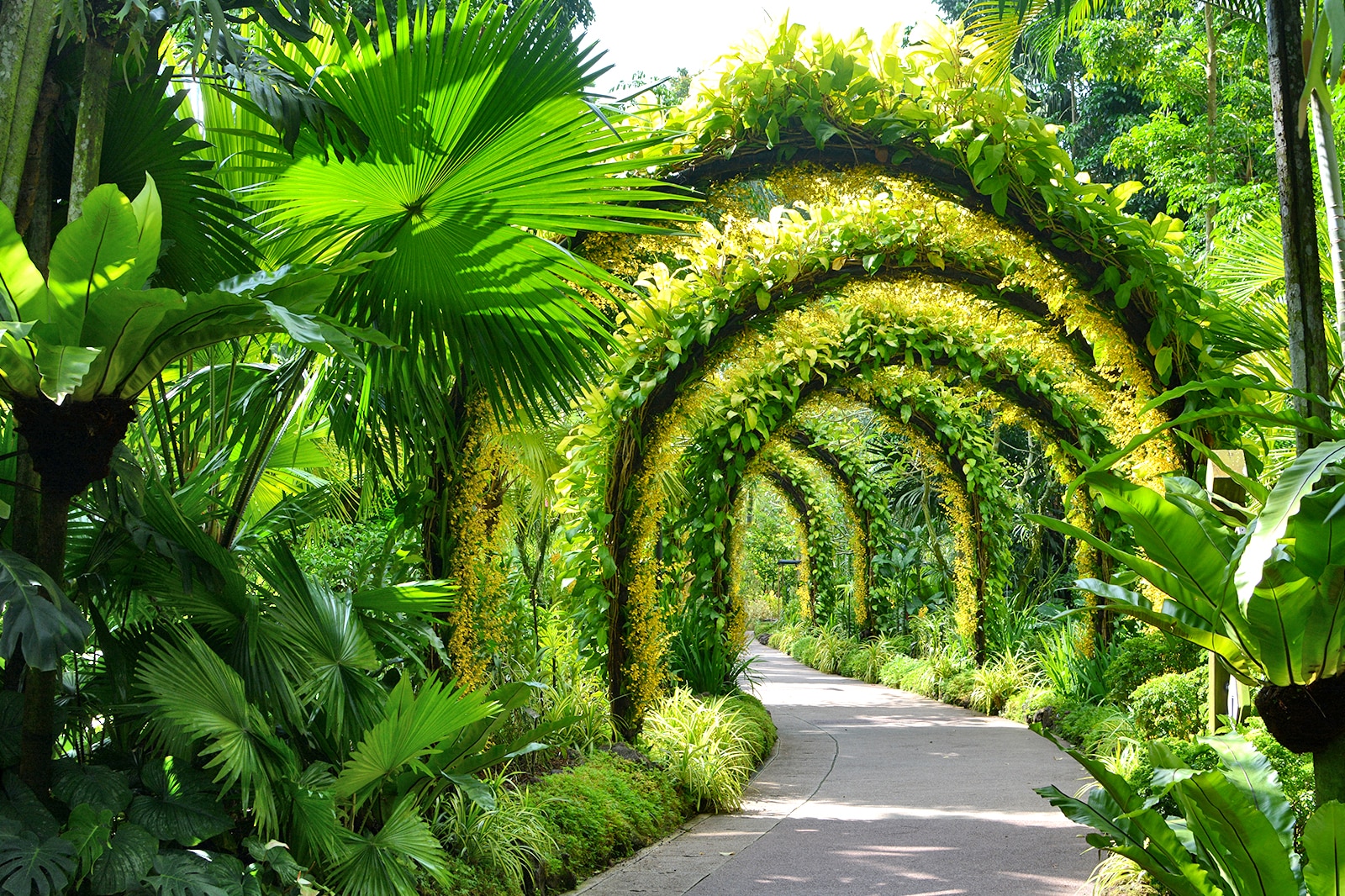 In 1929, the garden developed the first hybrid orchid as part of an orchid-breeding programme. Since then, this unique breeding programme has been instrumental in producing an array of striking hybrids. Following a grant for its redevelopment in the 80s, a new plan was laid out on the basis of a 3-core concept with 3 different zones such as Bukit Timah Core, Tanglin Core and Central Core. The Central Core now holds the expansive National Orchid Garden.
Most noteworthy is the garden's distinctive design concept – orchids arranged on the basis of a colour system to suit the 4 seasons. Cream and yellow orchids stand for spring and pink and red orchids for summer. An astounding collection of white orchids form part of the winter display, and purple and red orchids grace the autumn section.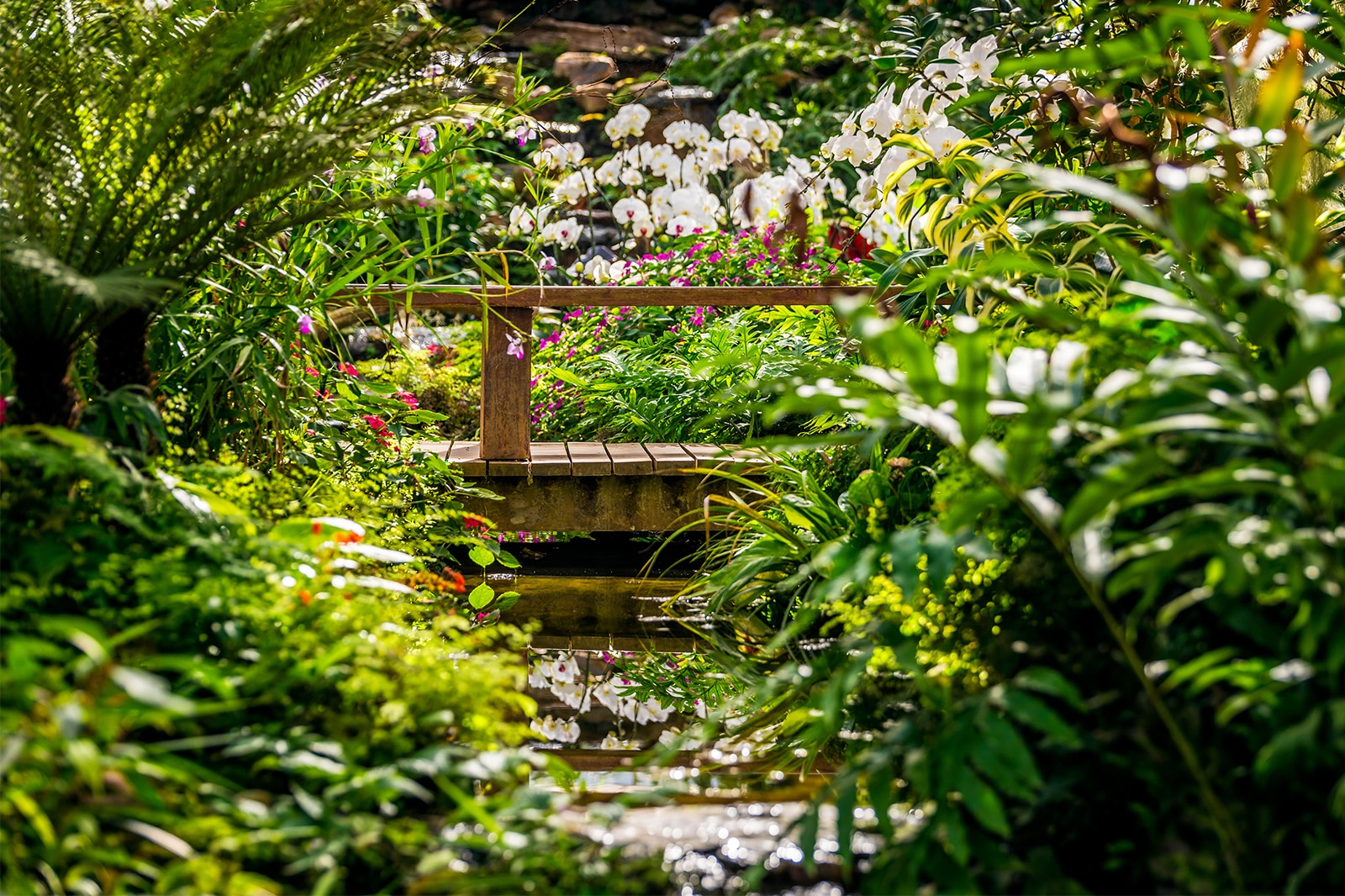 One of the most important segments of the National Orchid Garden is Burkill Hall – once serving as the residence of the garden's directors. The colonial-style structure's focal point is the VIP Orchid Garden that boasts an outstanding range of hybrid orchids named after some of the world's renowned personalities, occasions, and organisations. Asocenda Kwa Geok Choo, Dendrobium Jackie Chan, Paravanda Nelson Mandela and Dendrobium World Peace are just a few.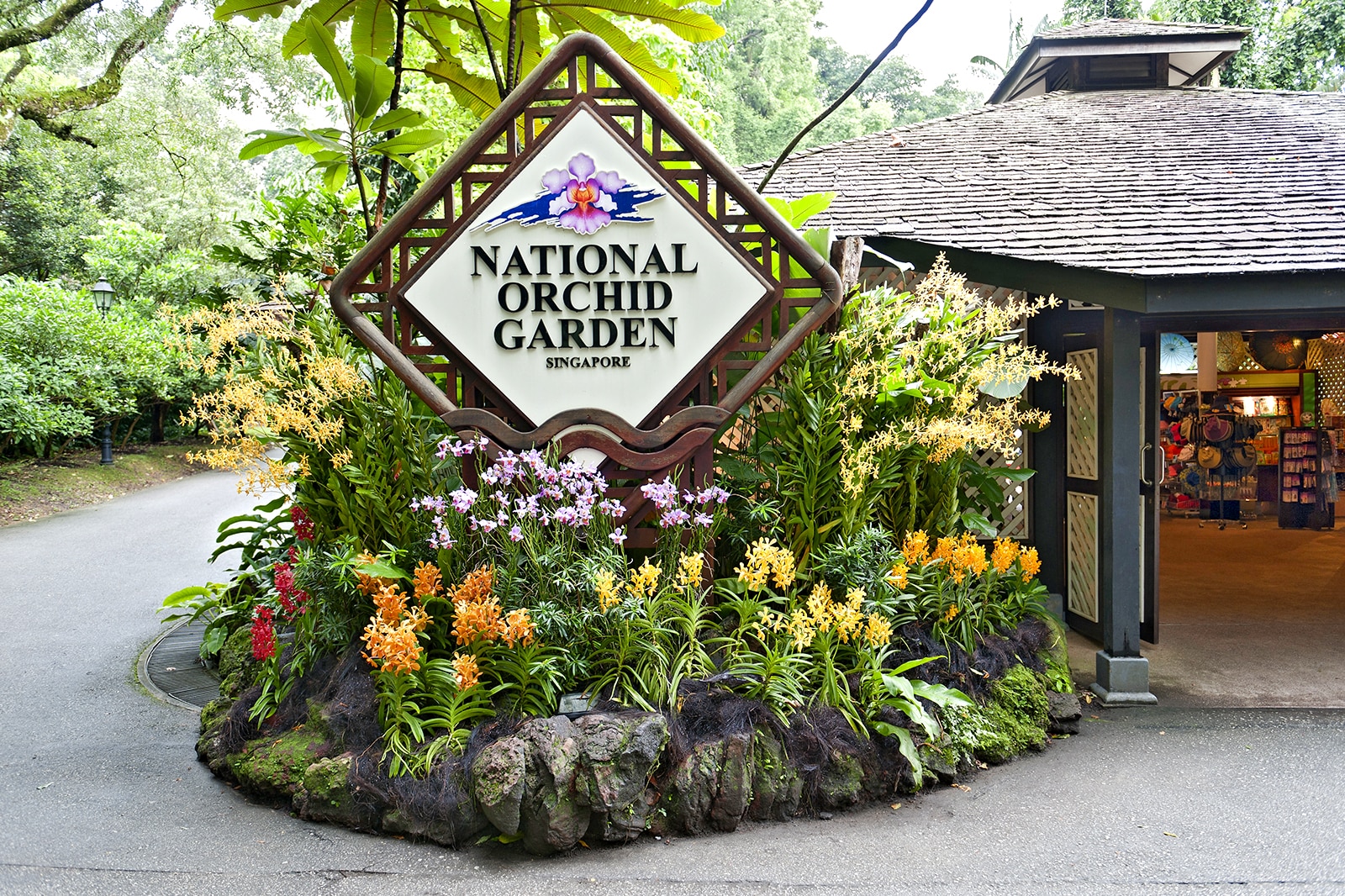 Tan Hoon Siang Mist House features a fine selection of fragrant orchids. Adjacent to the mist house is the Yuen-Peng McNeice Bromeliad Collection with about 1,000 varieties of Bromeliads donated by Lady Yuen-Peng McNeice. The Cool House is a glass structure controlled by computerized chillers that keep the temperature way below Singapore's usual mugginess. It serves as a haven for over 500 orchid species – mostly endangered in their natural habitation.
Admission starts from S$5 for adults and is free for kids under 12 years of age.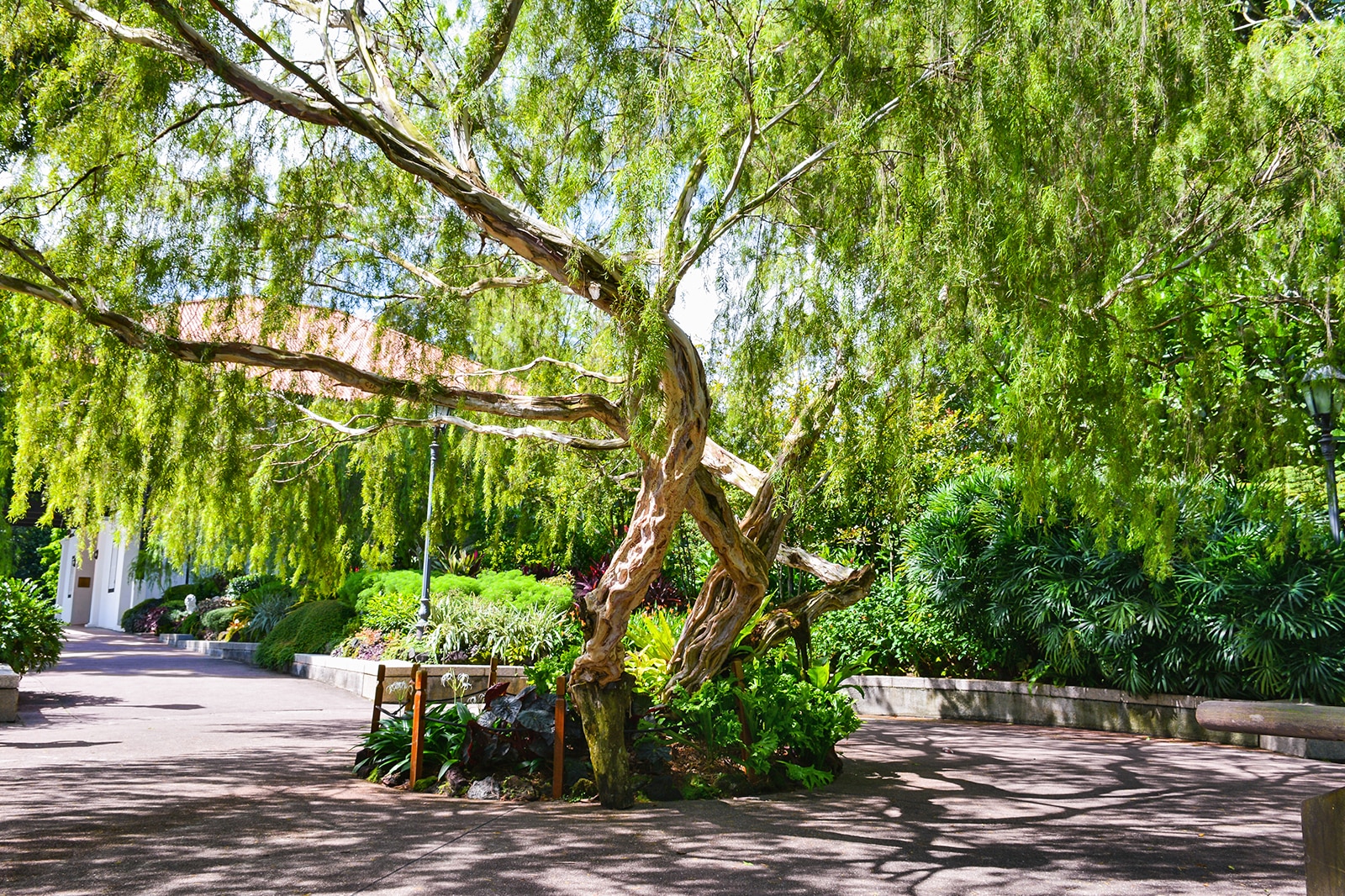 National Orchid Garden in Singapore
Location: 1 Cluny Road, Singapore 259569, Singapore
Open: Daily from 8.30am to 7pm
Phone: +65 6475 5060
Back to top