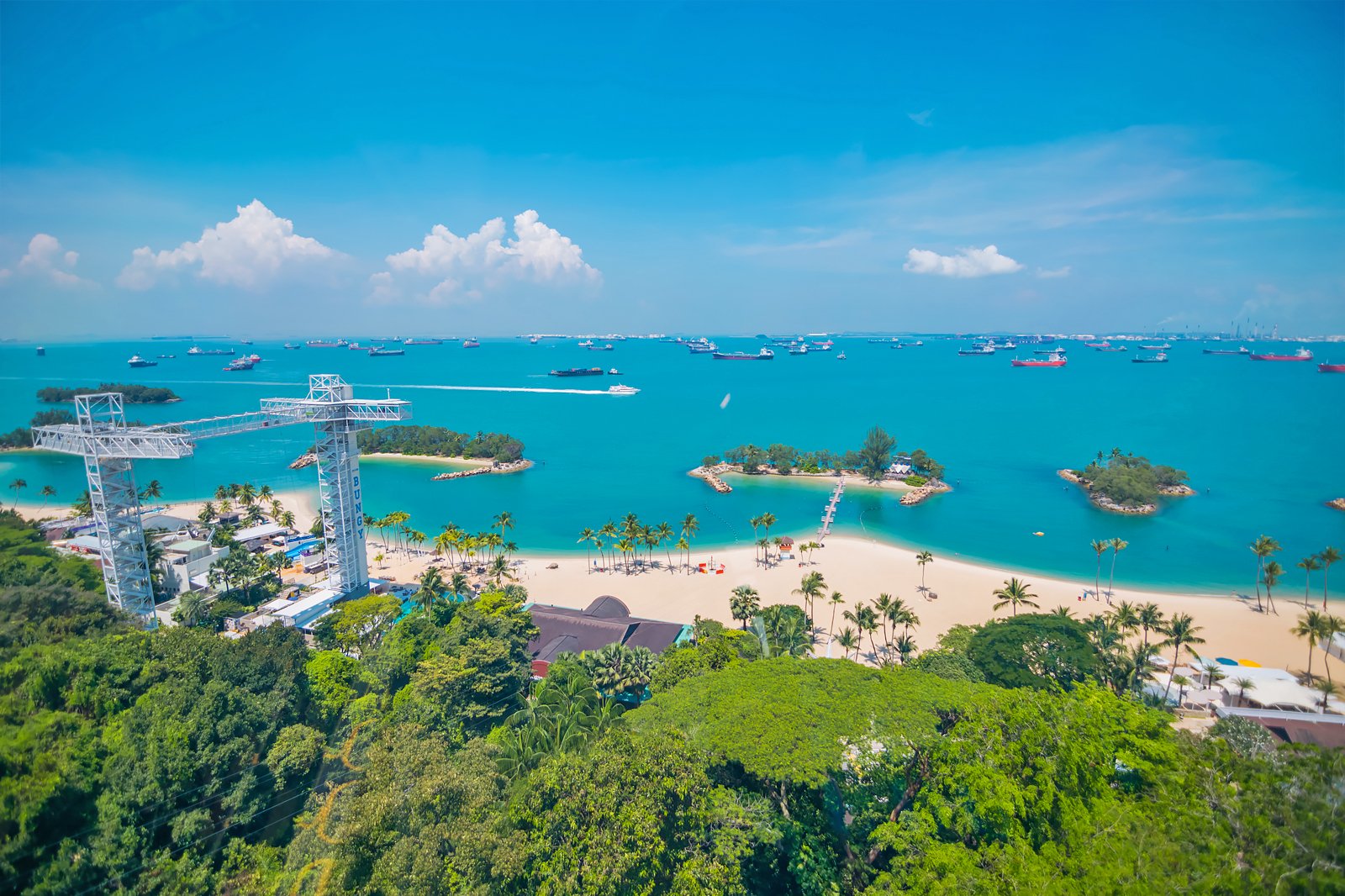 Siloso Beach Singapore is a clean, sandy cove on Sentosa Island, just 30 minutes from the bustling city centre. The beach is popular with families throughout the day and takes on a partying vibe at night. It is one of the best places in Singapore to relax and take in the scenic coastline.
Much like other elements of Singapore, Siloso Beach is not a natural landmark. The sand on the beach was imported from Australia and is kept exceedingly clean. It was man-made to give locals and visitors a nice coastal stretch to relax on. Siloso has more amenities than nearby Palawan Beach.
Siloso Beach Singapore - one of the highlights of 9 Best Things to Do in Sentosa Island and 7 Beaches in Singapore (Read all about Singapore here)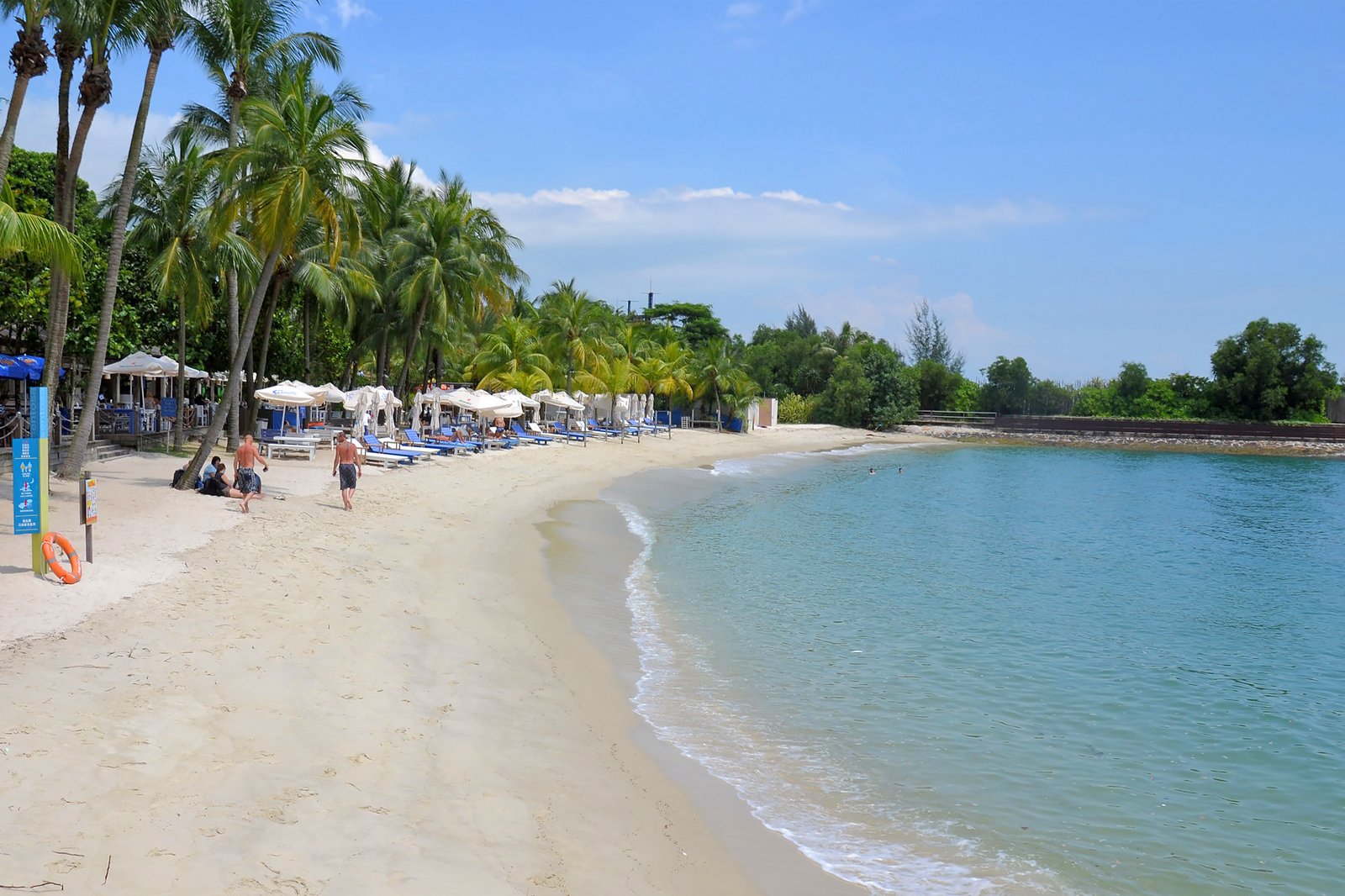 What to Do on Siloso Beach
Siloso Beach is surrounded by many of Sentosa's top attractions, making it a very convenient recreational destination. iFly Skydiving, Wings of Time audio-visual show, Madame Tussauds wax museum, and Sentosa 4D Adventureland are just some of the things you can do close by.
There's an excellent choice of restaurants to choose from on Siloso Beach – most cover regional cuisines. Ola Beach Club has an elegant feel to it, with options to dine on the sand, or in an air-conditioned dining room. For visitors on a budget, there are some stalls selling snacks on sticks – things like sausages and deep-fried wontons.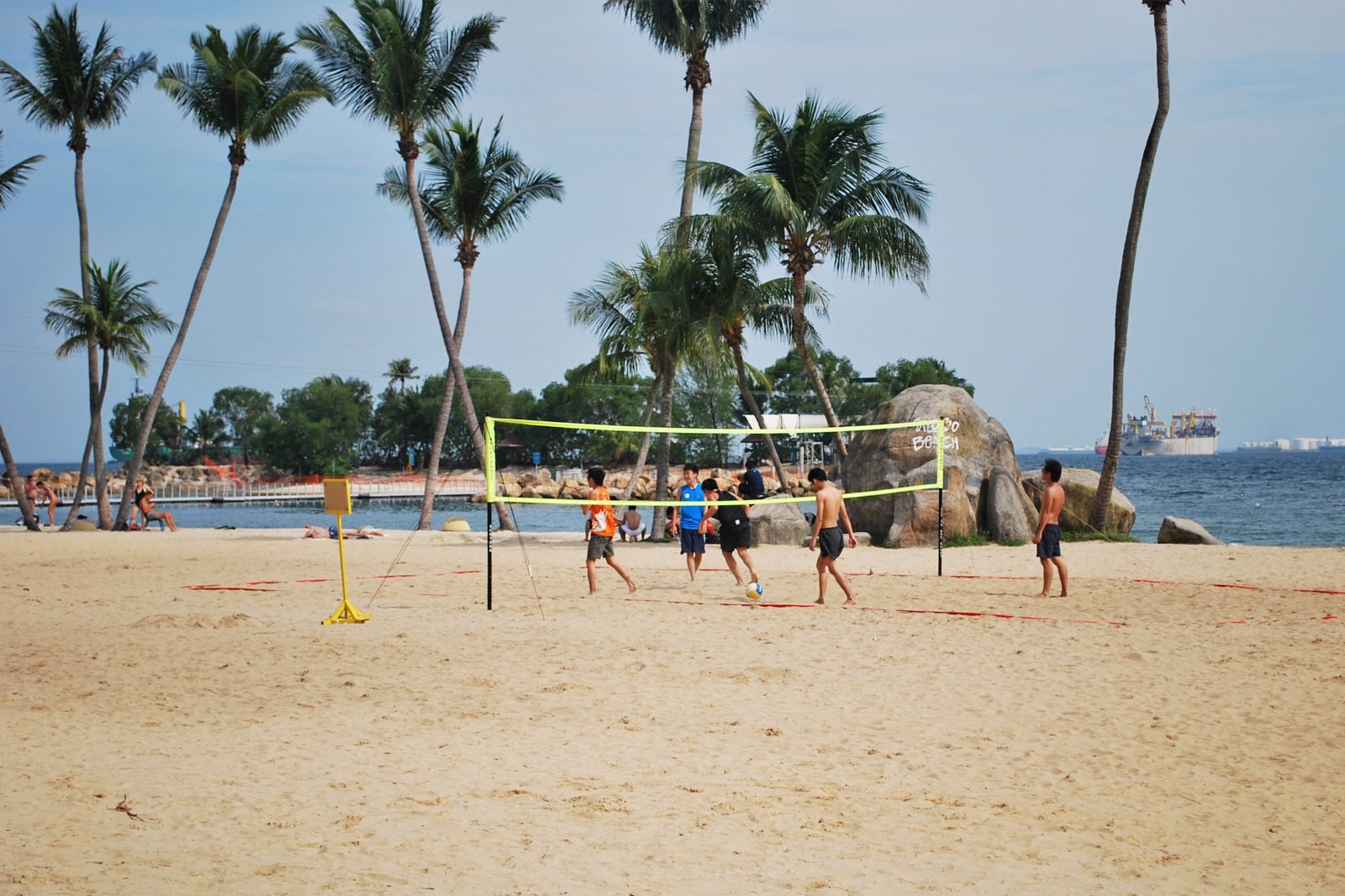 There's a flow rider activity located close to the beach, where you can surf on an artificial wave. It takes a little getting used to, but fortunately, the frame is made of inflatable rubber, ready to help break your falls. There are volleyball courts set up on the sand and on weekends you'll often find a few friendly games taking place. Kayaks are available for rent if you fancy a paddle through the gentle waves.
The water around Sentosa is clean enough for swimming, but don't expect it to be crystal clear. As Singapore is one of the world's busiest ports, there are dozens of cargo ships and tankers on the horizon. This does break the tropical island fantasy somewhat, although they have erected rocky outcrops with palm trees to give the illusion of an idyllic tropical beach escape.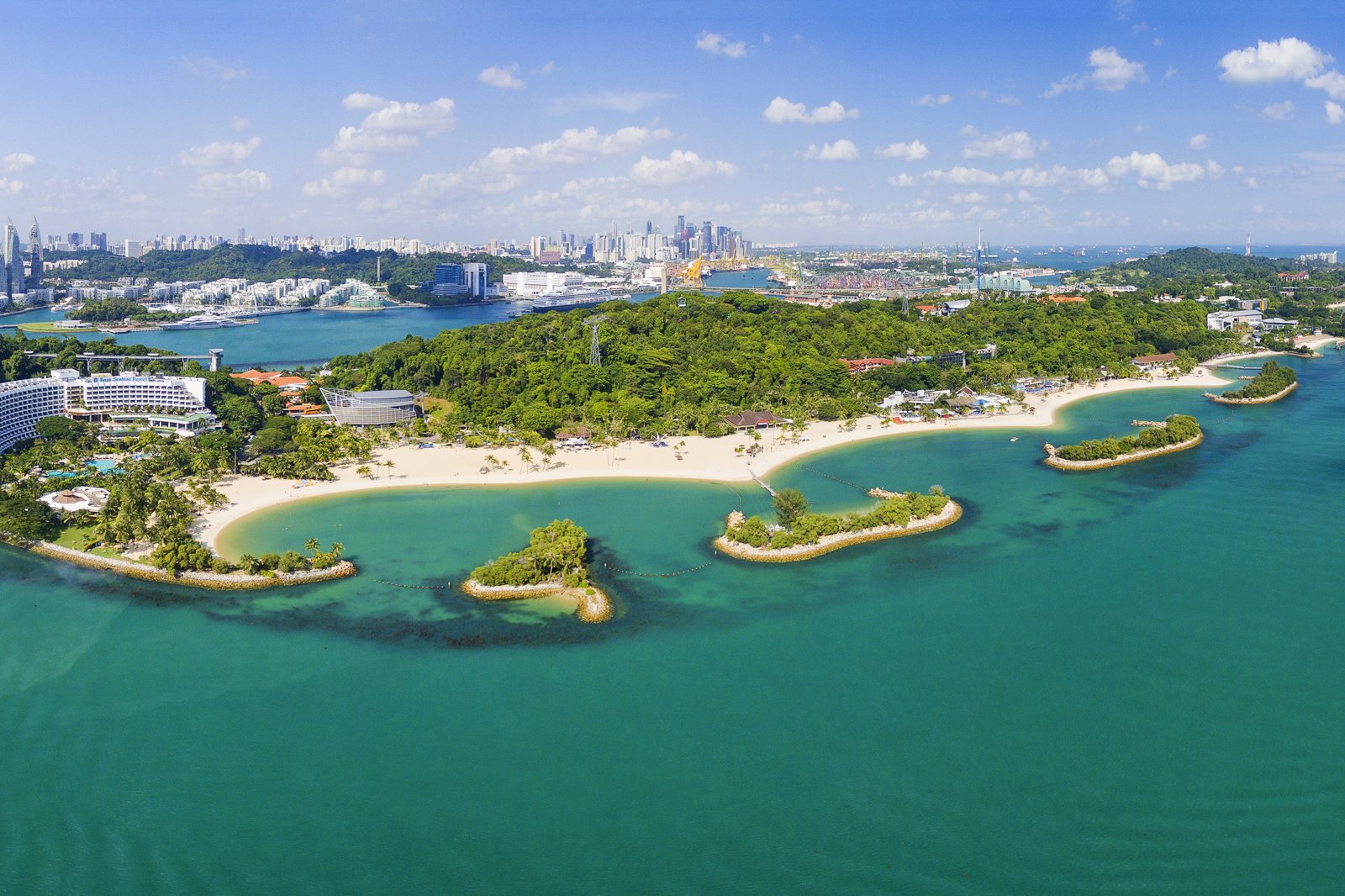 Siloso Beach Singapore
Location: Siloso Beach, Sentosa Island, Singapore
Back to top