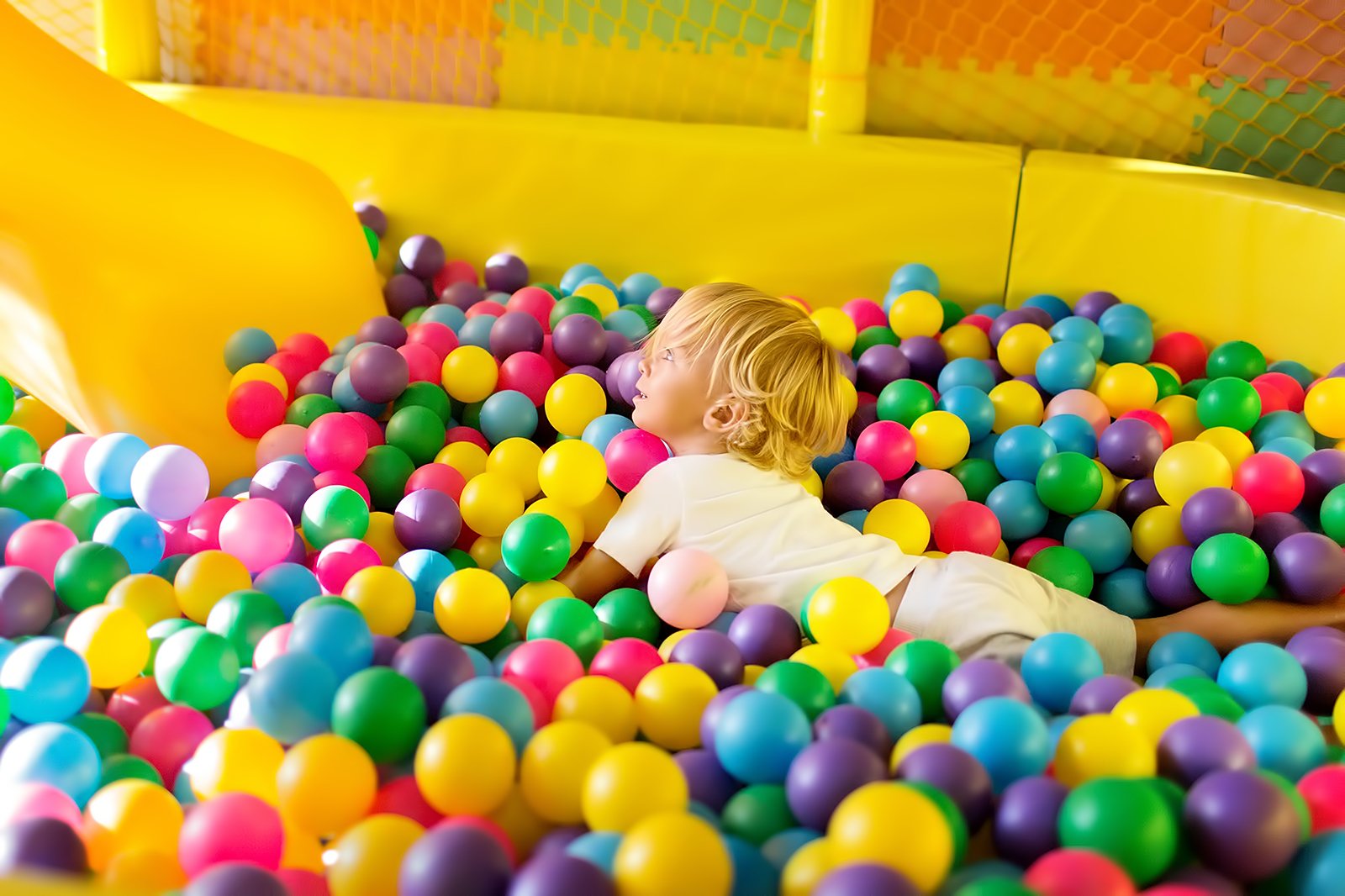 KidZania Singapore adds to the extensive list of great family-friendly activities that you enjoy on your day trip to Sentosa Island. The complex promises to entertain as well as educate youngsters, with several different zones of fully interactive learning stations that are dotted around an indoor 'kid-sized city'.
Some of the highlights out of the 80 or so role-playing activities at KidZania Singapore include a fully-sized fuselage of a Boeing 737, a replica bank, and a mini-hospital where kids can brush up on their triple-coronary bypass surgical skills.
Kidzania in Singapore - one of the highlights of 10 Things to Do with Your Family in Singapore (Read all about Singapore here)
One cool feature at KidZania Singapore is their mini introduction to the global economics concept, whereby the kids can earn a salary (in the form of 'kidZos', the official currency), then pay for items, services and even set up a bank account. It's a learn-through-play concept borrowed from KidZania's other successful branches that are now spread to a dozen countries across the world, including Mexico, Thailand, Indonesia, and the Philippines.
The kids have a selection of jobs to take their pick from to earn the money. These include becoming builders, police officers, doctors, and nurses – no previous experiences required. KidZania Singapore also teaches the basic concepts of global economics, with activities that help boost the children's confidence, teambuilding and communication skills, and while also promoting logical and creative thinking.
It's also worth noting KidZania's 'six basic rights for a better way of life for all'. They are: 'to Be', 'to Know, 'to Care', 'to Play', to 'Create' and 'to Share'. These easy-to-remember 'rights' all have their own resident cartoon character (who are known as 'RightZkeepers') in the form of Urbano, Vita, Cheeka, Beebop, and Bache. You can get to know each character better on your next visit to KidZania Singapore.
Located on Sentosa Island, KidZania is easy to reach if you're not staying on the island. Just take the MRT to Vivo City then catch the quick and inexpensive Sentosa Express across the island. There is a free shuttle service which goes around the island – you can get off at Palawan beach to find it.
Kidzania in Singapore
Location: 31 Beach View, #01-01/02, Singapore 098008, Singapore
Open: Daily from 10am to 6pm
Phone: +65 6653 6888
Back to top