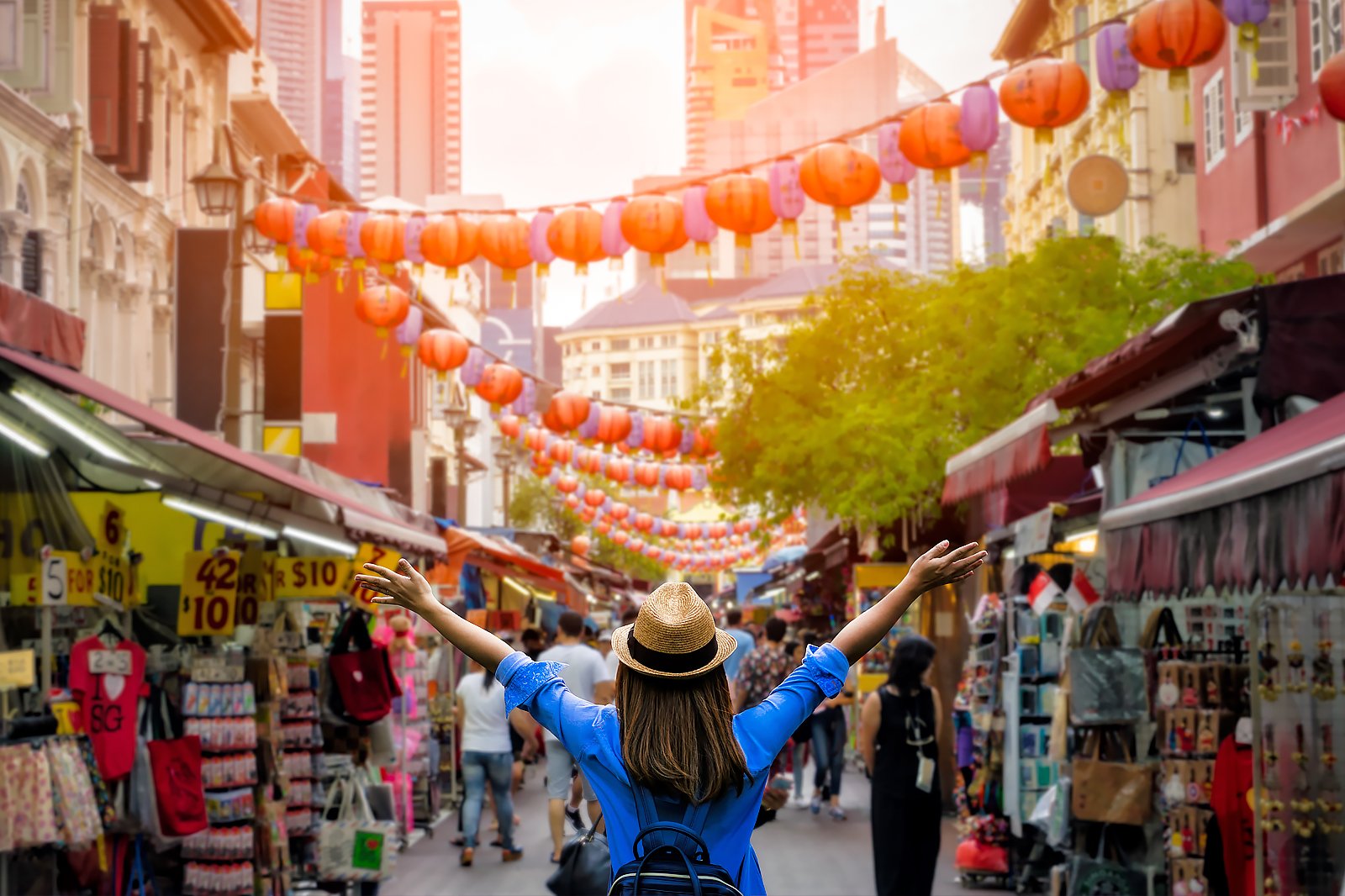 Singapore's Chinatown Street Market is one of the city's most popular spots to visit. The shops and stalls in this bustling downtown area cover whole streets, including Pagoda Street, Trengganu Street, Sago Lane, Smith Street, and Temple Street.
The sights and sounds of the street market are exactly what visitors expect of Chinatown, with hundreds of stalls selling everything from clothing to homeware, technology to handicrafts.
Singapore Chinatown Street Market - one of the highlights of 17 Best Things to Do in Singapore Chinatown and 9 Best Places to Go Shopping in Chinatown Singapore (Read all about Singapore here)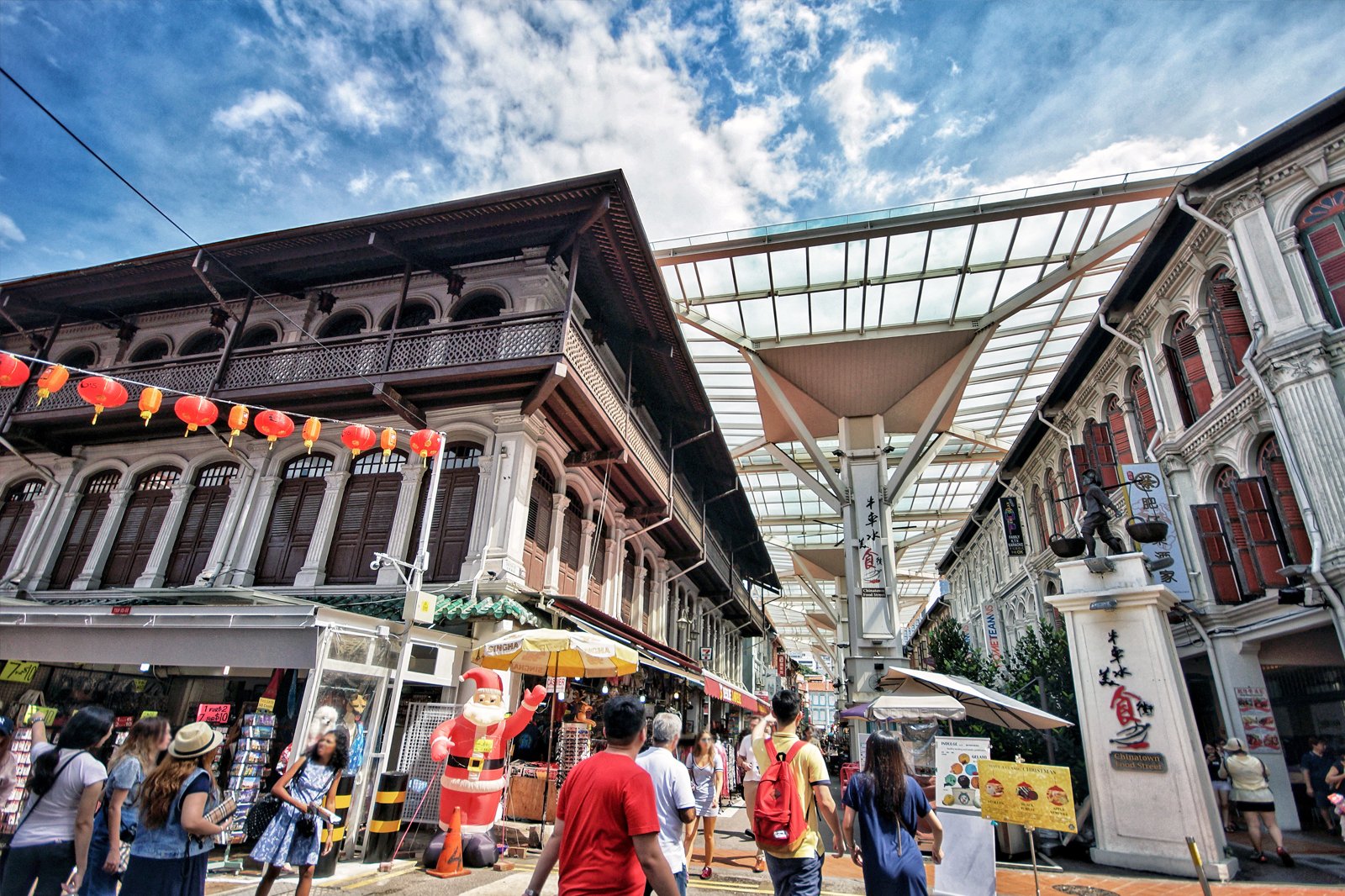 What to buy at Singapore Chinatown Street Market
It should come as no surprise that many of the stalls sell similar types of souvenirs. These range from somewhat tacky silk robes and waving lucky cats to some impressive lacquerware and handmade fans with calligraphy drawn on them. Remember to haggle with a smile if you want the best price.
There's also a fantastic range of street food carts among the shopping, with fresh dim sum and crispy duck. For the best range of street eats, head to the designated Food Street on Smith Street.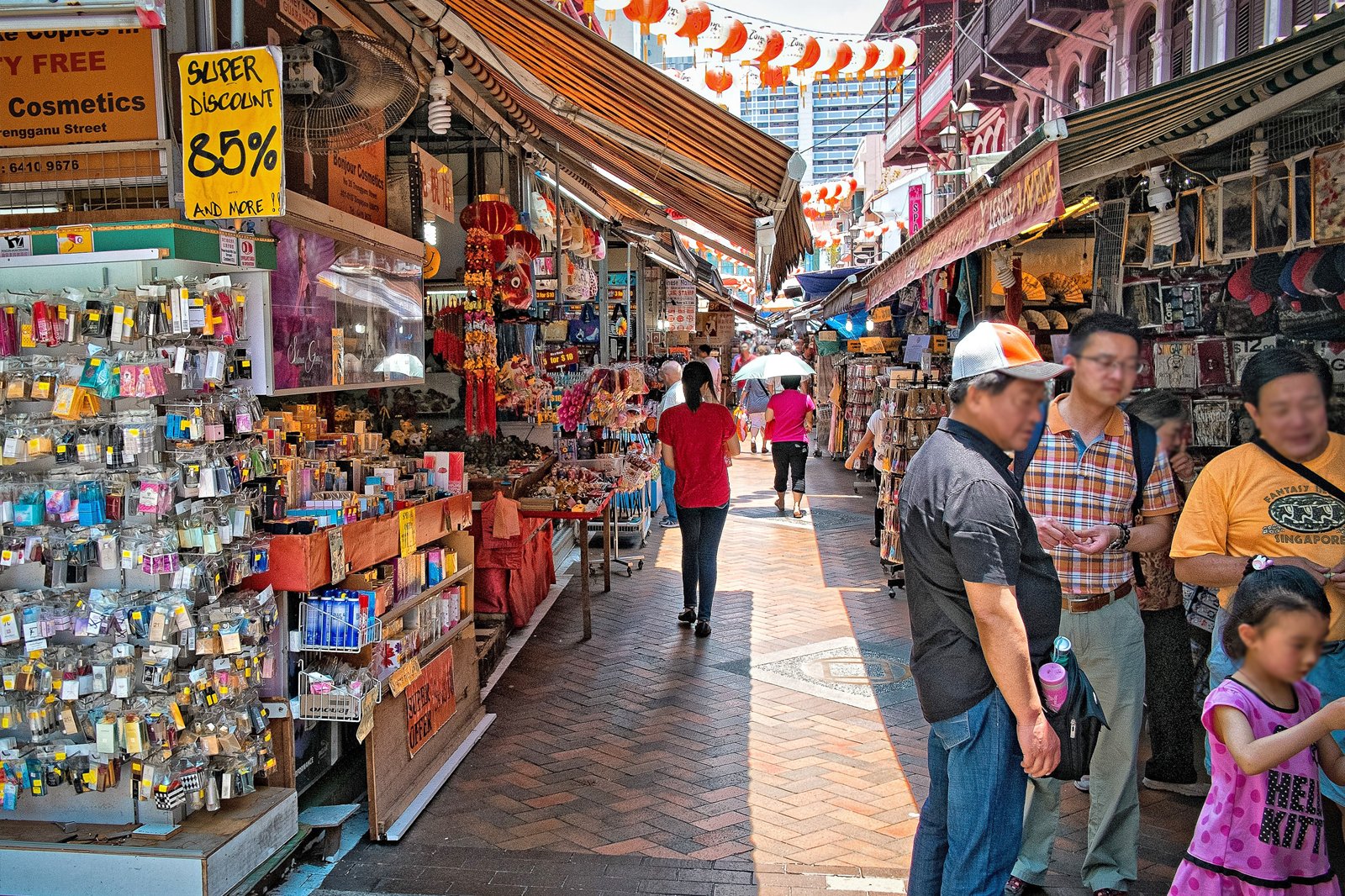 The market is mostly open during the day from around 10am, but it's most picturesque at dusk, with the lights shining brightly and the sound of hawkers tempting you to check out their wares. Just strolling the evening streets is a wonderful experience. The colonial architecture, coupled with the hanging red lanterns, is an unmistakable snapshot of Singaporean culture.
The market starts to wind down around 8pm to 9pm, but some stalls stay open a little later, particularly those selling snacks and drinks.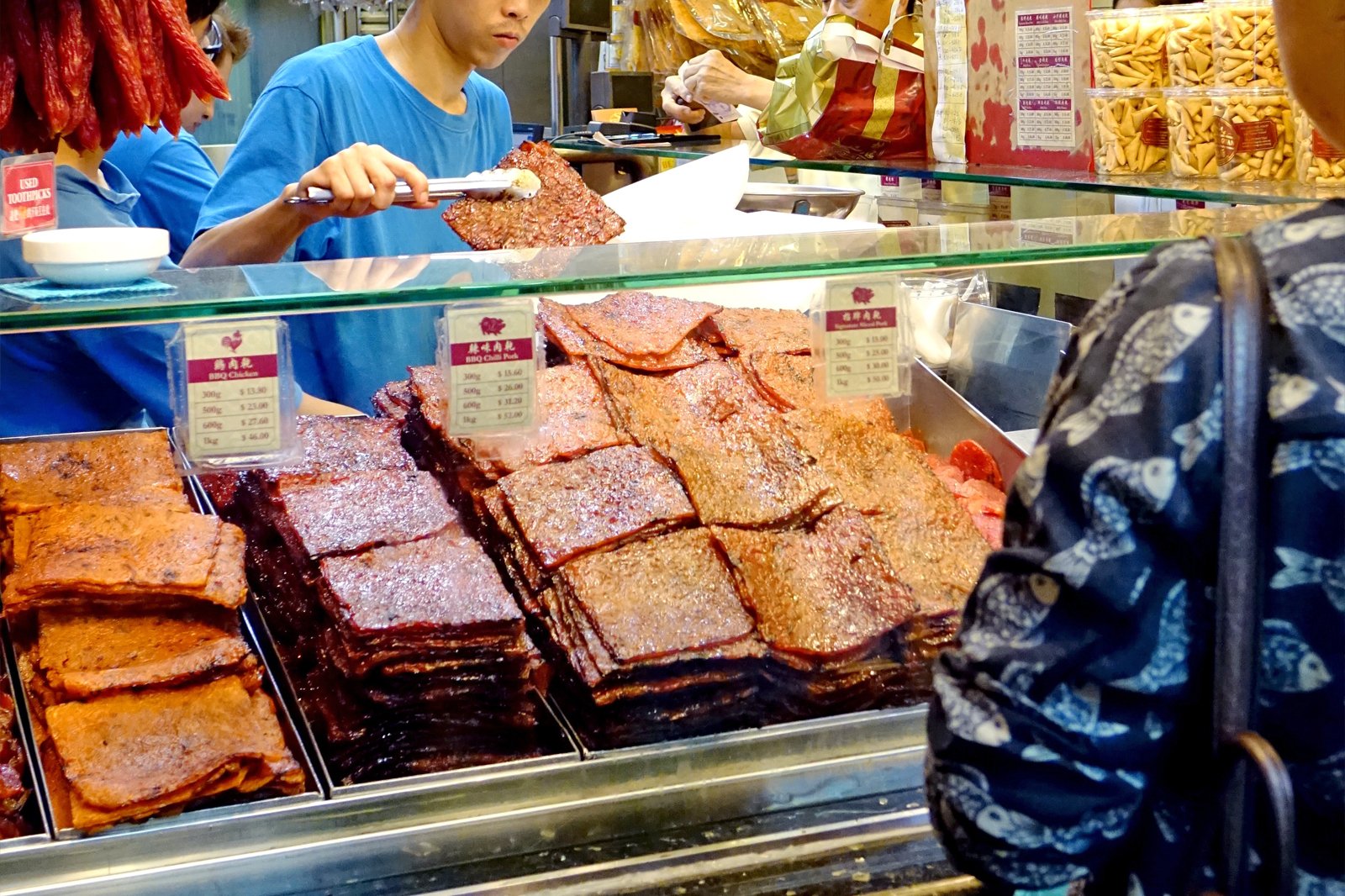 Singapore Chinatown Street Market
Location: Pagoda Street and Trengganu Street, Singapore 050005, Singapore
Open: Daily from 9.30am to 8pm
Back to top