10 Best Festivals in Edinburgh
Unique Edinburgh Celebrations You Won't Find Anywhere Else
Edinburgh is the centre of Scotland's cultural life and its calendar is full of galas and festivals. The city loves to celebrate the arts, from conventional film and theatre festivals to offbeat events featuring storytellers and circus acts. It's also rightly proud of its culinary scene, and there's no shortage of local foods and independent beers and ciders.
You'll quickly discover that Edinburgh loves fireworks, whether that's a restrained display during a classical concert or the breathtaking extravaganza that marks midnight on New Year's Eve. And no matter which festivities you choose, street parties, garden concerts and outdoor theatre are all part of the celebrations. Plan your visit to this charming city with our guide to Edinburgh's best festivals.
1
Edinburgh Science Festival
A celebration of scientific advancements from around the world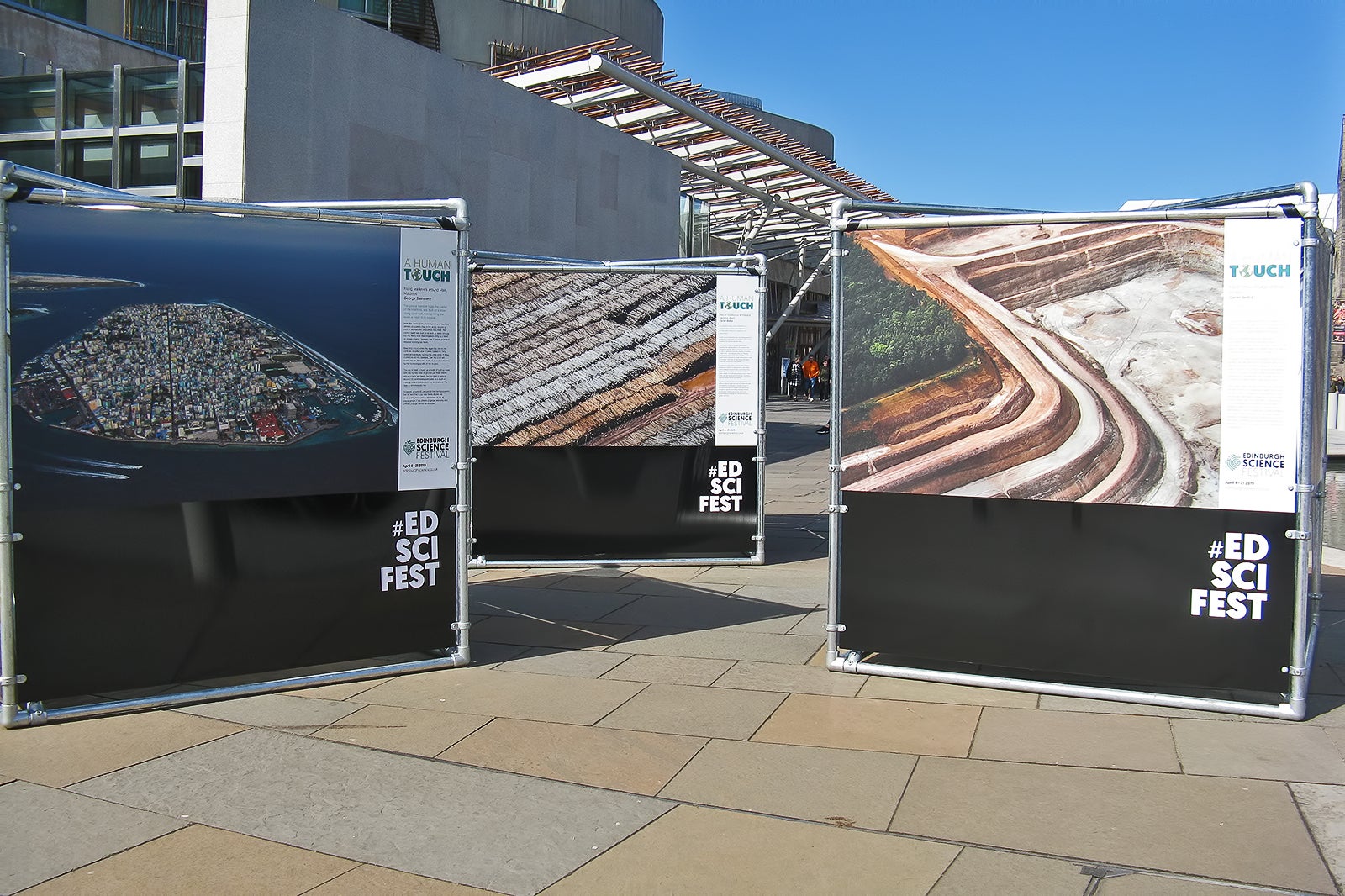 Stretch your mind at Edinburgh Science Festival, with awe-inspiring activities from navigating the stars to learning to jam a Wi-Fi signal. Workshops for kids let them build their own wind turbines and test them in a wind tunnel, create slime in the chemistry lab, or perform crucial brain surgery on a 'patient'. For adults, there are pub quizzes, cheese-making classes, and tours of Pickering's Gin.
Lectures and discussions tackle cutting-edge topics like sustainable power generation, genetically modified crops, and the smart cities of the future. Past festivals have also included open-air photography exhibitions, live radio shows, and 'street science' bicycles that ride around the city performing explosive experiments. Fantastic for getting kids and adults alike interested in science.
Open: 2 weeks in April
Phone: +44 (0)131 553 0320
photo by M J Richardson (CC BY-SA 2.0) modified
2
Edinburgh International Film Festival
Spot celebrities and enjoy some red-carpet glamour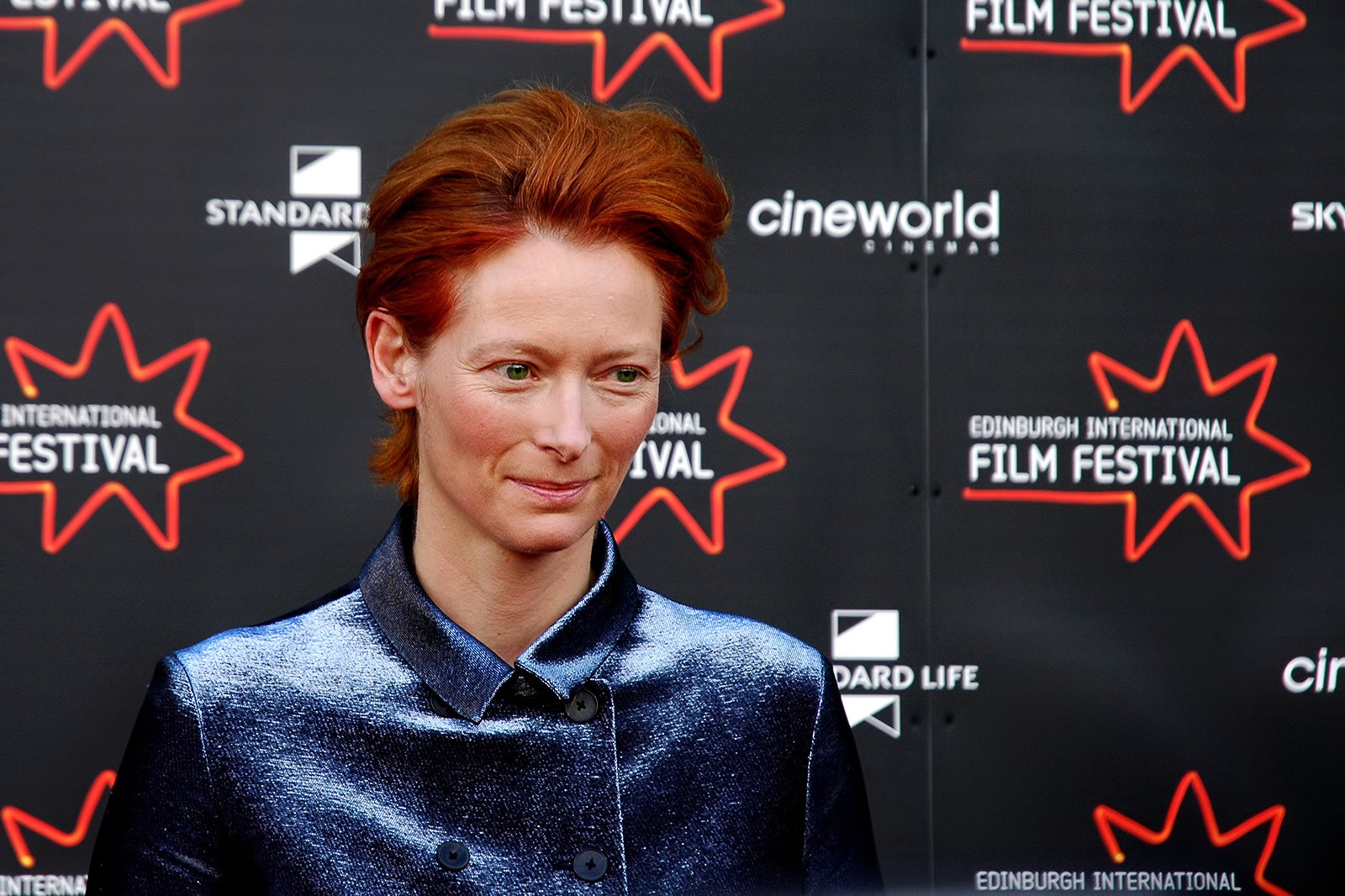 Edinburgh International Film Festival presents everything from small independent films to premieres of major Hollywood blockbusters. Big film premieres of the past have included Billy Elliot (2000), Finding Dory (2016) and Ratatouille (2007), and the festival has attracted celebrities like Robert Carlyle, Ewan McGregor and Cate Blanchett.
Short films, animations, music videos and experimental cinema are part of the program at this extravagant celebration, as do many feature-length movies. Pop down to St Andrew Square the weekend before the festival for a line-up of free outdoor film screenings. There are many masterclasses and workshops for anyone who wants to get more involved in the film industry.
Location: Edinburgh Filmhouse, 88 Lothian Rd, Edinburgh EH3 9BZ, UK
Open: 2 weeks in June
photo by Al (CC BY-SA 2.0) modified
3
Royal Highland Show
The best of Scotland's food, farming and rural life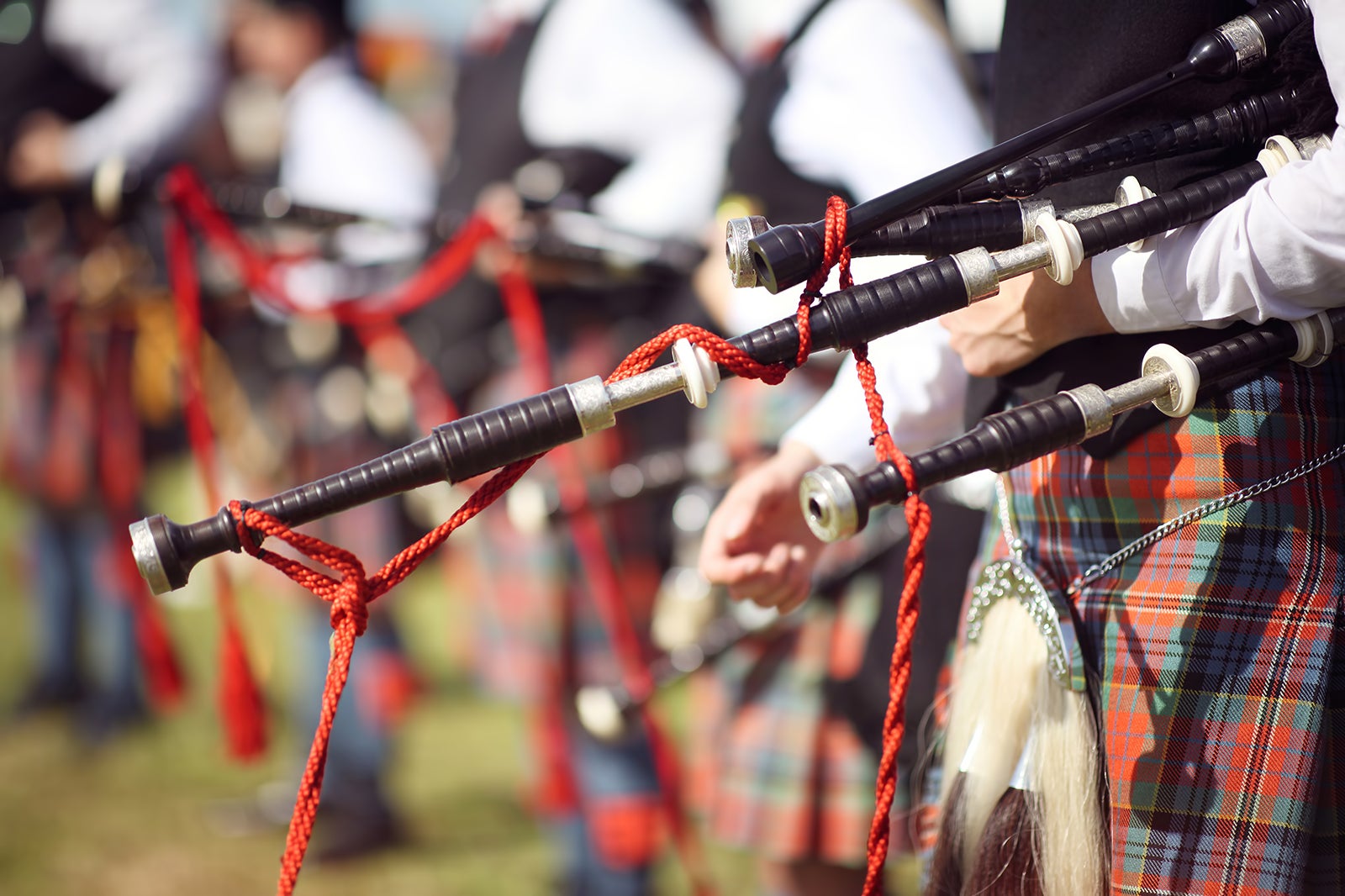 The Royal Highland Show is Scotland's biggest agricultural festival. It has everything from prize-winning sheep, cows, pigs and goats to tractor exhibitions and show-jumping displays. Watch competitive sheep-shearing and horseshoe-making, or cheer on competitors at the Pole Climbing Championships. Kids will enjoy learning how to make candles in the Honey Marquee, or the thrilling displays of falconry in the Forest Arena.
One of the biggest draws is the food court, where local producers compete to bag awards for the best cheese, bread and ice-cream. You can even enjoy live cooking demonstrations. 13th Avenue Arcade and the Lifestyle Village host craft stalls selling fine jewellery, handmade quilts, and custom artwork. The weekend is rounded off with a programme of pop music, choirs and ceilidh bands.
Location: Royal Highland Centre, Ingliston, Newbridge EH28 8NB, UK
Open: 4 days in June or July
Phone: +44 (0)131 335 6200
4
Scottish Real Ale Festival
Sample delicious Scottish and international beers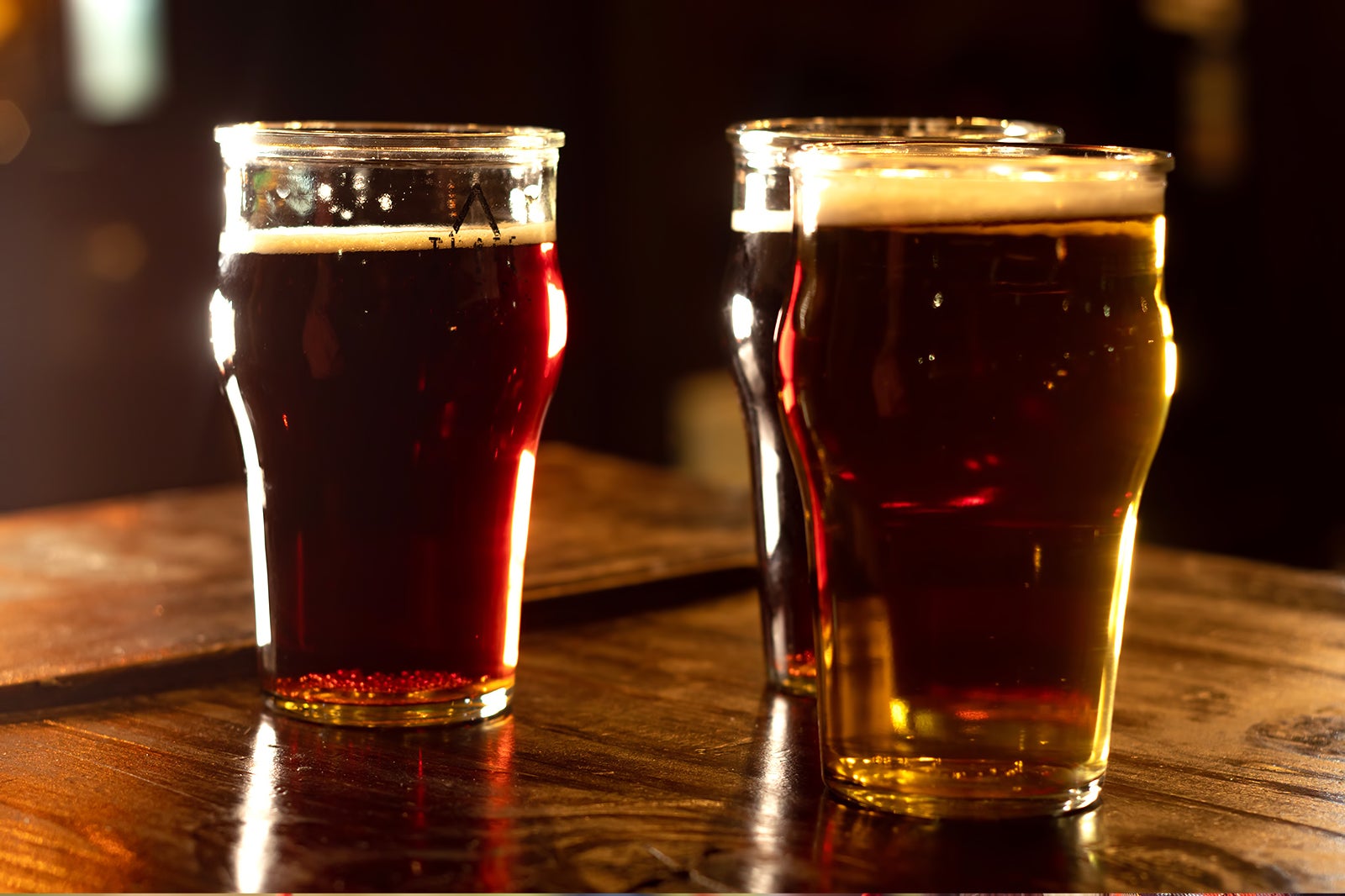 The biggest beer festival in Scotland, the Scottish Real Ale Festival has hundreds of real ales sourced from dozens of breweries across Scotland. They also showcase some of the best beers from around the UK and across the world. Try a brand-new pale ale, stout or porter from a new brewery, or enjoy one of a selection of old favourites.
The festival also has cider and perry on tap, and tasty snacks are served at the bar. Live music covers everything from folk singers and pipe bands to classic rock covers. The best beer is chosen every year by popular vote, and there's a prize competition where you can take home even more tasty ales to try.
Location: The Edinburgh Corn Exchange, 11 New Market Rd, Edinburgh EH14 1RJ, UK
Open: 3 days in July
5
Edinburgh International Festival
Experience the cream of Scotland's cultural scene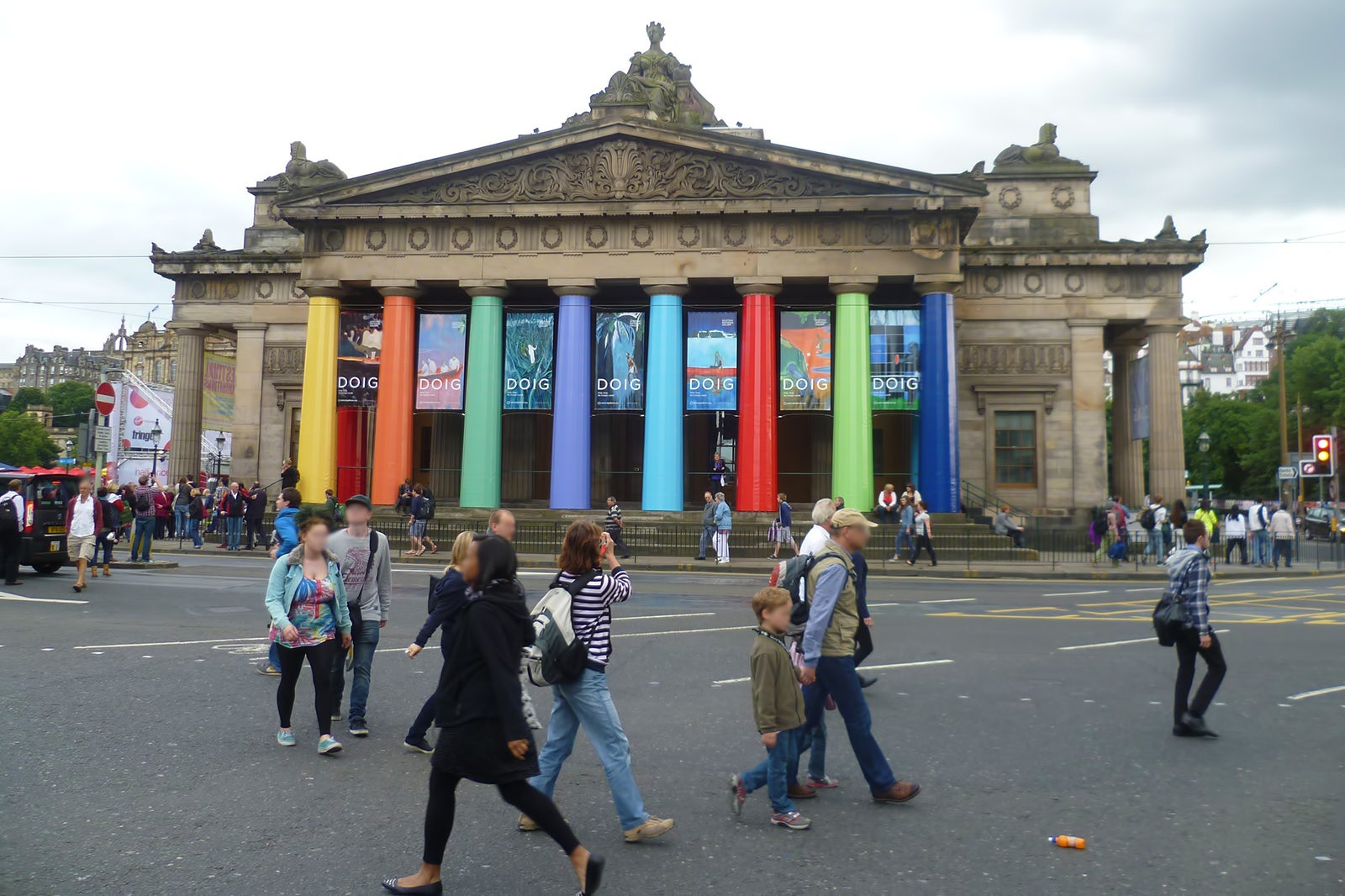 The best theatre, opera, music and dance come to Edinburgh for the International Festival, which takes over the city's biggest theatres and concert halls. See classical concerts in the imposing surroundings of Usher Hall, enjoy chamber music in the open air, or hear jazz and folk musicians. There are exciting dance productions from Scottish Ballet, single-act operas, and independent theatre performances.
Other events include talks, screenings and conversations with the artists, and immersive art shows like the Night Walk introduce you to contemporary sculptures, billboard installations and outdoor performance art. The final show is a live classical concert in Princes Street Gardens, choreographed to coincide with a magnificent firework display from the castle.
Location: Various locations in Edinburgh
Open: 3 weeks in August
Phone: +44 (0)131 473 2000
photo by Kim Traynor (CC BY-SA 3.0) modified
6
Edinburgh Fringe Festival
Eclectic festival of comedy, theatre, music and cabaret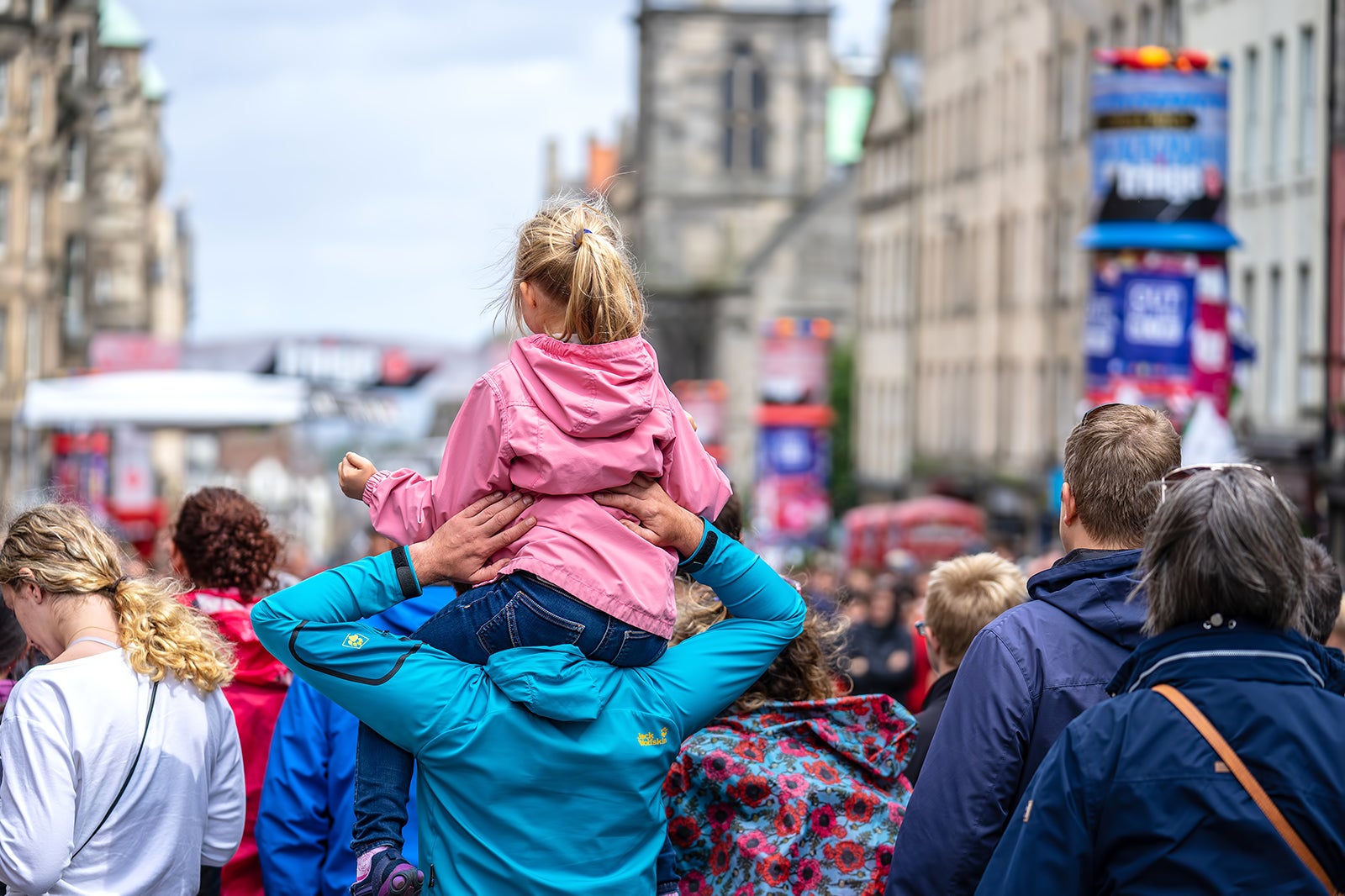 The Edinburgh Fringe Festival Fringe showcases cutting-edge, unexpected, innovative and unique performances every year. Hundreds of different venues across the city host shows ranging from big-name artists to amateur entertainers. The diversity is astounding, from spoken word performances to elaborate cabaret evenings and Shakespearean theatre to spectacular circus tricks.
See comedy combined with Latin beats, storytellers using stage magic, or cabarets that incorporate punk music. Elsewhere, clarinet quartets play Bach, afro-futurist, and world fusion music inspired by Welsh bards. There are also 2 street performance areas where you can enjoy taster versions of the main shows, along with buskers, living statues, portrait artists, bagpipers, palm readers and face painters.
Open: 3 weeks in August
Phone: +44 (0)131 226 0026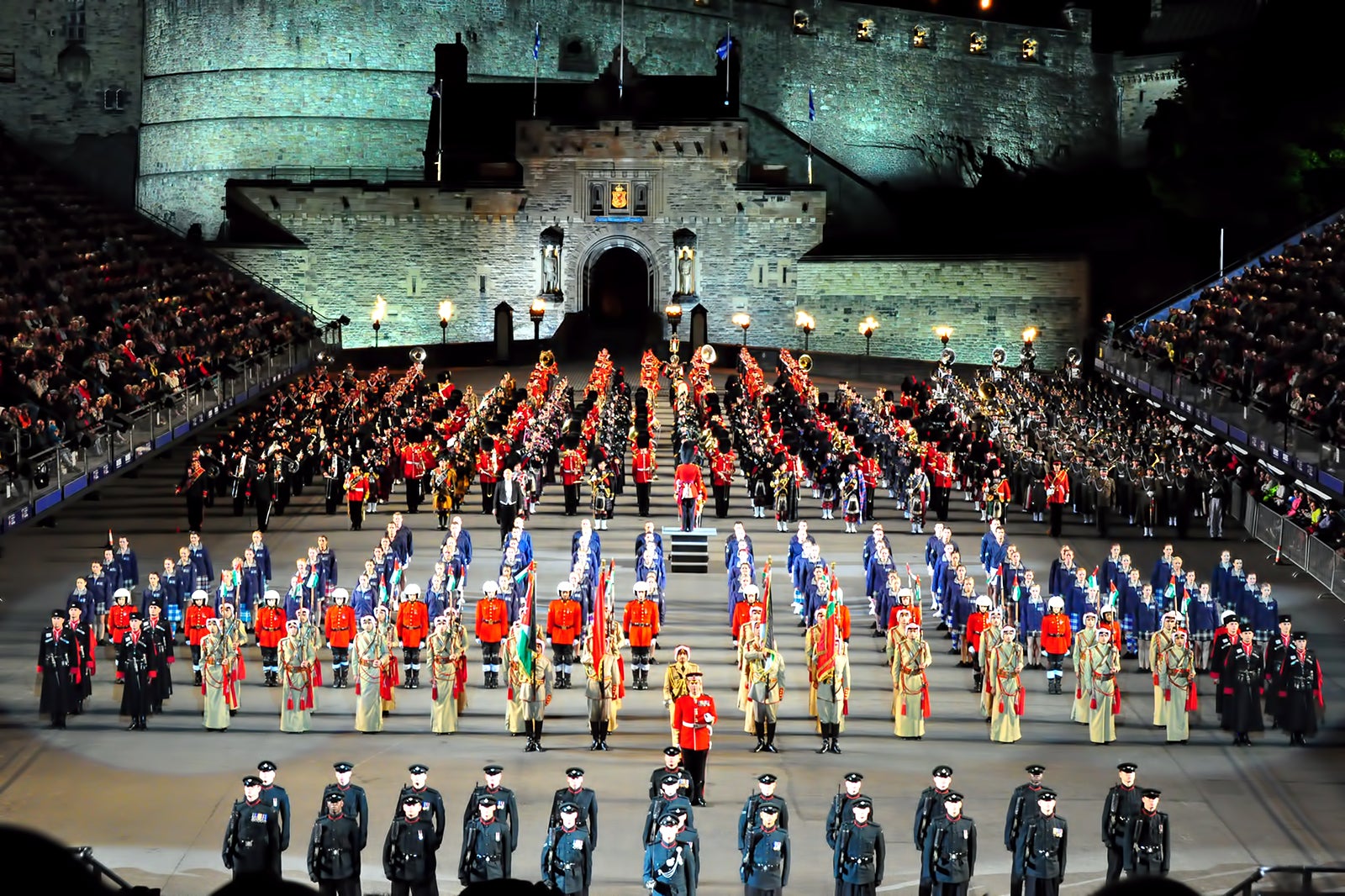 Military prowess meets variety show at the Royal Edinburgh Military Tattoo, which features hundreds of military bands from around the world performing in front of Edinburgh Castle. Scottish pipers and drummers play rousing tunes, accompanied by elaborate military drills. You'll also see Highland dances, motorcycle stunt displays and lively battle re-enactments.
The last night of the Royal Edinburgh Military Tattoo features fireworks, jets flying overhead, and the crowd singing Auld Lang Syne. The final performance is always a poignant rendition of a traditional lament played by a lone piper high on the castle battlements.
Read more
Location: Royal Mile, Edinburgh EH1 2NQ, UK
Open: 3 weeks in August
Phone: +44 (0)131 225 1188
8
Edinburgh Mela
A vibrant celebration of Edinburgh's diverse cultures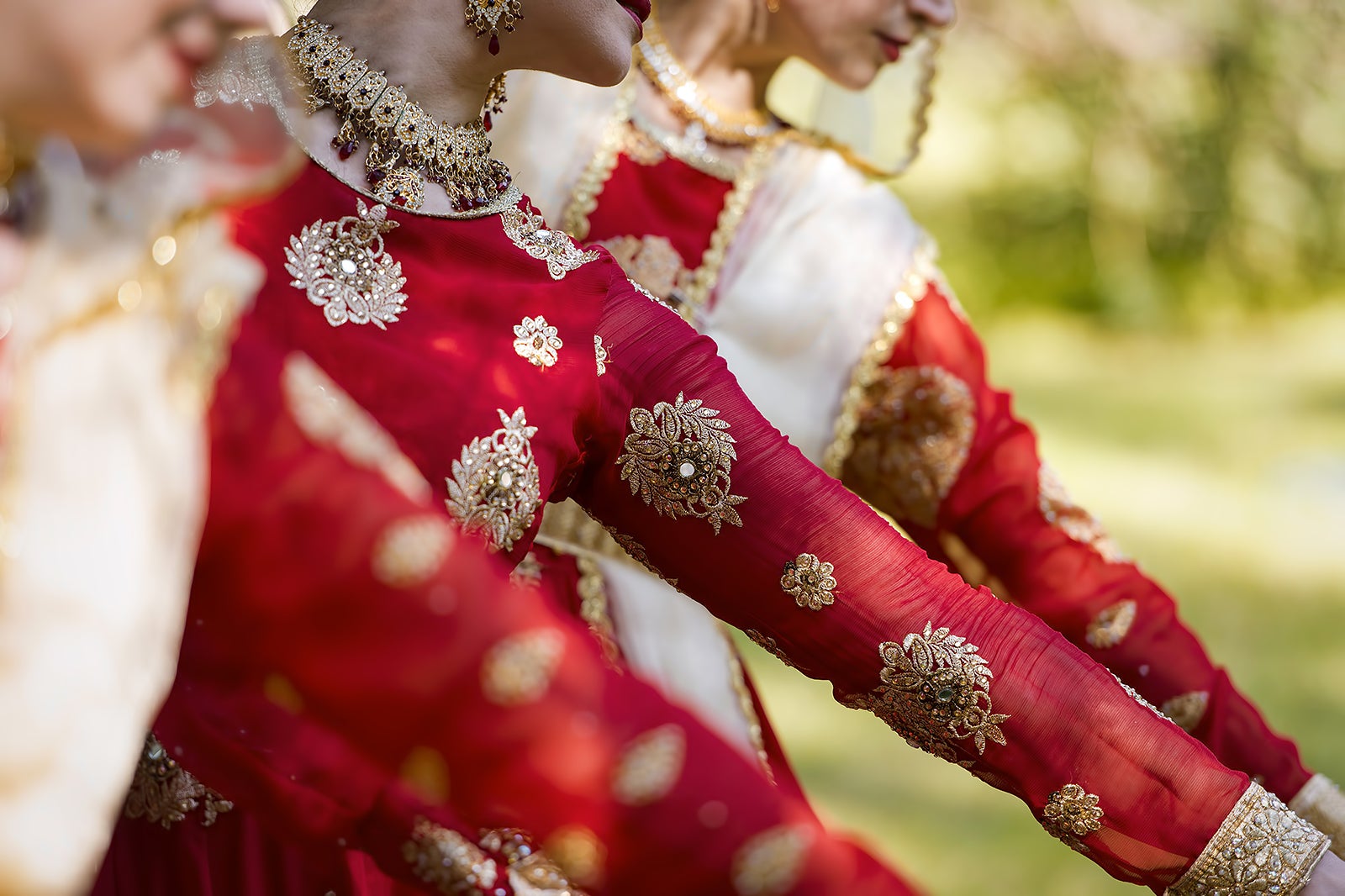 Edinburgh Mela turns Leith Links into a colourful party in September. Music, art and dance from around the world feature on 3 live stages, showcasing everything from Indian R&B to African blues. Past shows have included Bollywood dances, Chinese martial arts performances, outdoor theatre and flamenco fusion.
The Global Food Village has a mouth-watering selection of international snacks, from spicy samosa to sweet jalebi. There are also stalls selling a cosmopolitan range of clothing, jewellery and handmade carvings. Take the kids to Mela Kidzone, where they can enjoy craft workshops, hands-on activities, trampolines and bouncy castles.
Location: Leith Links, Leith, Edinburgh EH6 8AA, UK
Open: 2 days in September
Phone: +44 (0)131 661 7100
9
Scottish International Storytelling Festival
Gather around for cosy nights of live storytelling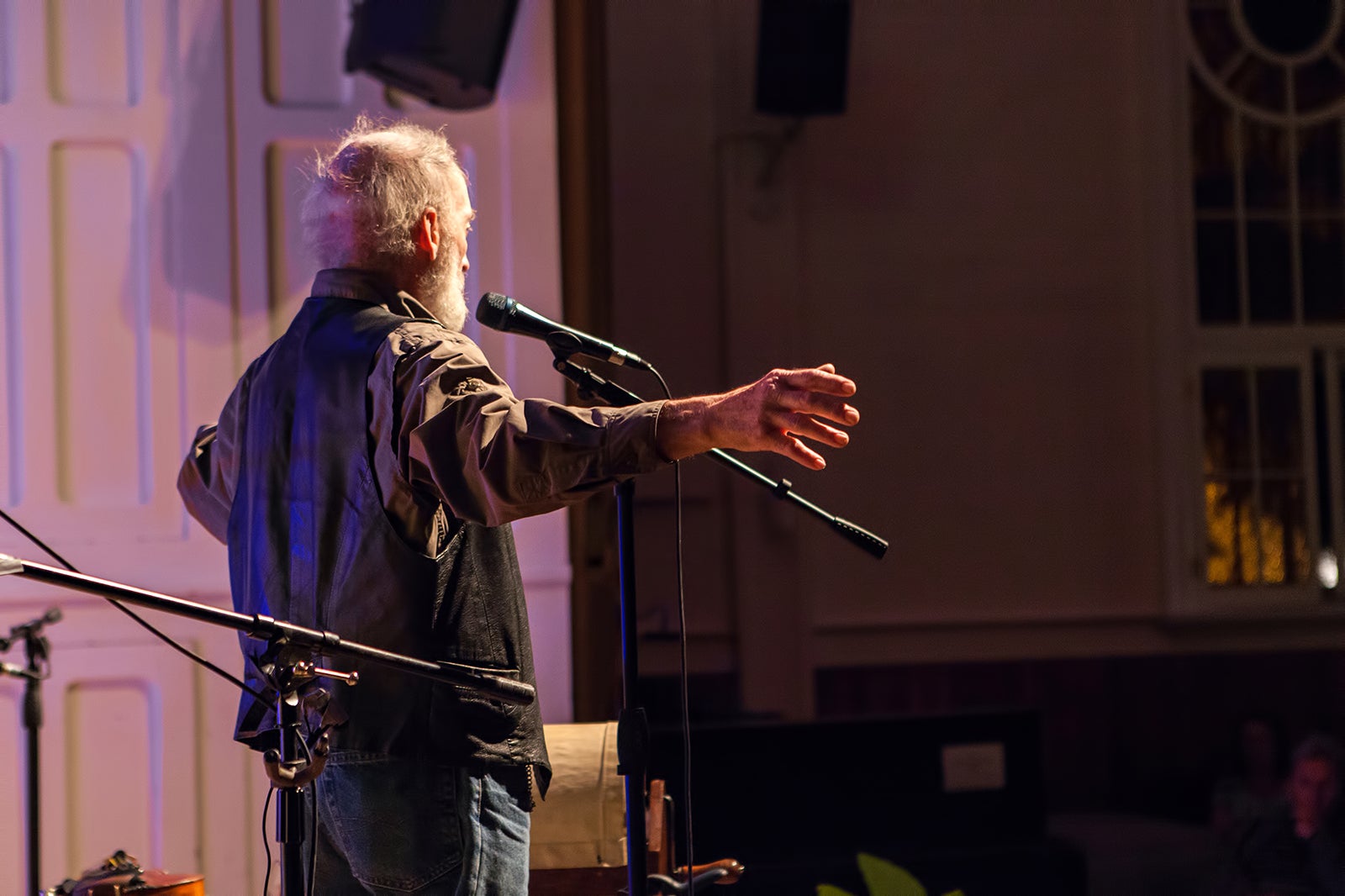 Scotland has a long tradition of storytelling, and the Scottish International Storytelling Festival both preserves that long history and introduces you to folk tales from across the world. Dramatic live performances transport listeners to other times and place, and fantastical worlds full of wonders. Hear about wild faerie women, sea monsters, daring aeronauts, and the Scottish Antarctic Expedition.
Most events are small scale and intimate, letting you get lost in the atmosphere created by the storyteller, and many are accompanied by live music. Family-friendly sessions with storytellers in costume will keep kids entranced. And since the festival is usually held in the weeks before Halloween, you can expect plenty of spooky thrills too.
Location: Various locations in Edinburgh
Open: 2 weeks in October
10
Hogmanay
One of the biggest New Year parties in the world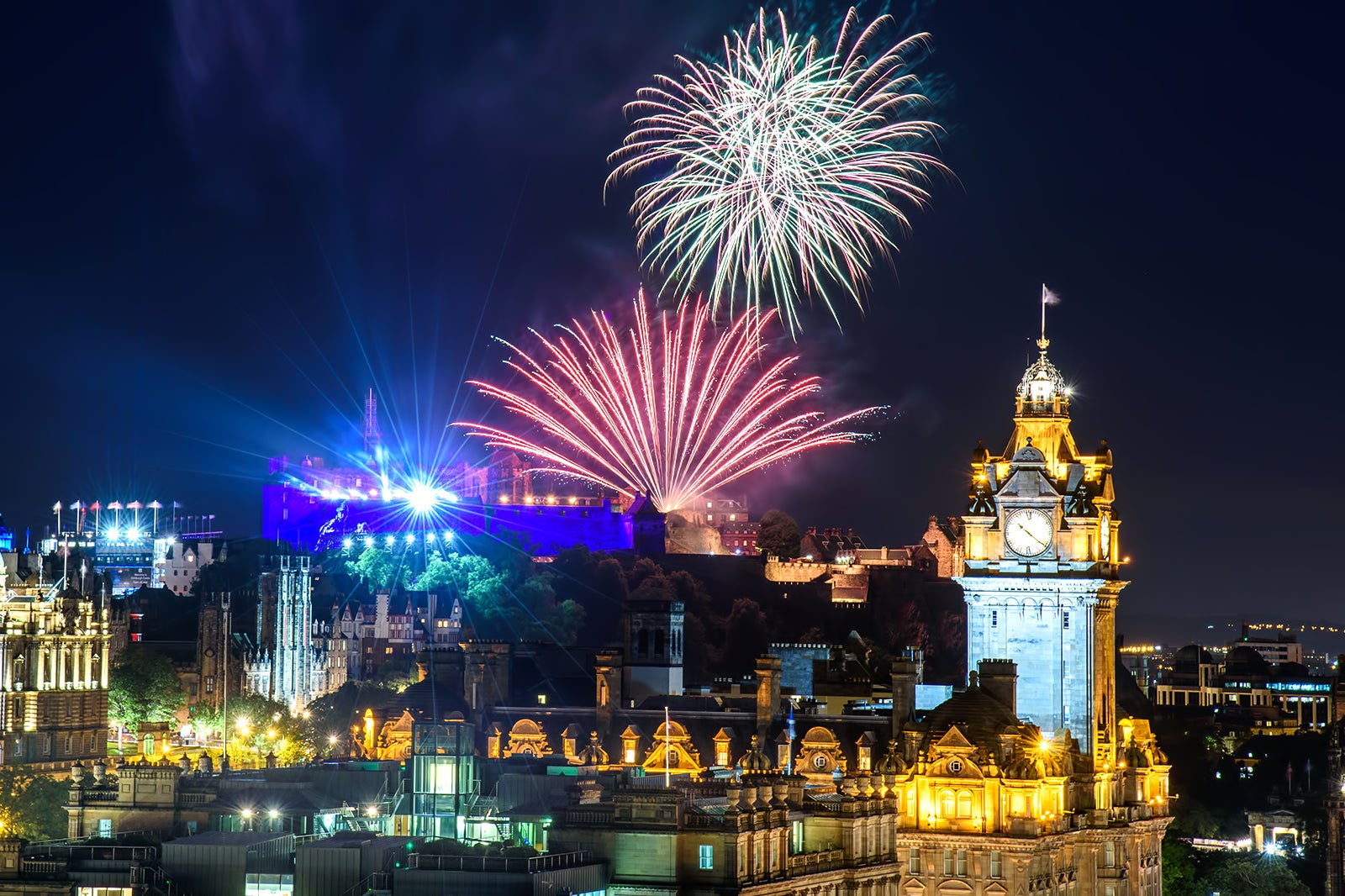 Hogmanay is arguably the biggest event on the Scottish calendar, and Edinburgh celebrates it in style. The festival kicks off with a torchlit procession down the Royal Mile, involving fire dancers, costumes and thousands of people. Stages and street parties are set up all over the city, with revellers enjoying the tunes of famous rock bands and local ceilidh groups.
There are classical concerts in Princes Street Gardens, along with a special early celebration for children called Bairns Afore. Finally, as the clocks chime midnight, cannons are fired from Edinburgh Castle with heaps of fireworks are let off throughout the city. Partygoers shake off their hangovers on the 1st by plunging into the icy waters of the Firth of Forth for a bracing swim.
Open: 30 December–1 January
Phone: +44 (0)131 510 0395
Back to top