10 Impressive Sights You Can Only See in Peru
Places in Peru You Should Include in Your Bucket List
It's easy to see why Peru is quickly becoming one of the most visited countries in South America. Home to ancient ruins, impressive architecture, and plenty of natural wonders, this small country is one of the top places in the world to experience incredible sights.
From Incan citadels and colonial structures to the Amazon rainforest and deep blue lakes, there's a wide assortment of places you should include in your bucket list. Whether you're looking to spend the day sand-surfing in the Huacachina Oasis or marvelling at the Colonial façade of the Lima cathedral, plan a memorable holiday with our guide of impressive sights you can only see in Peru.
1
Machu Picchu
The world-famous Incan citadel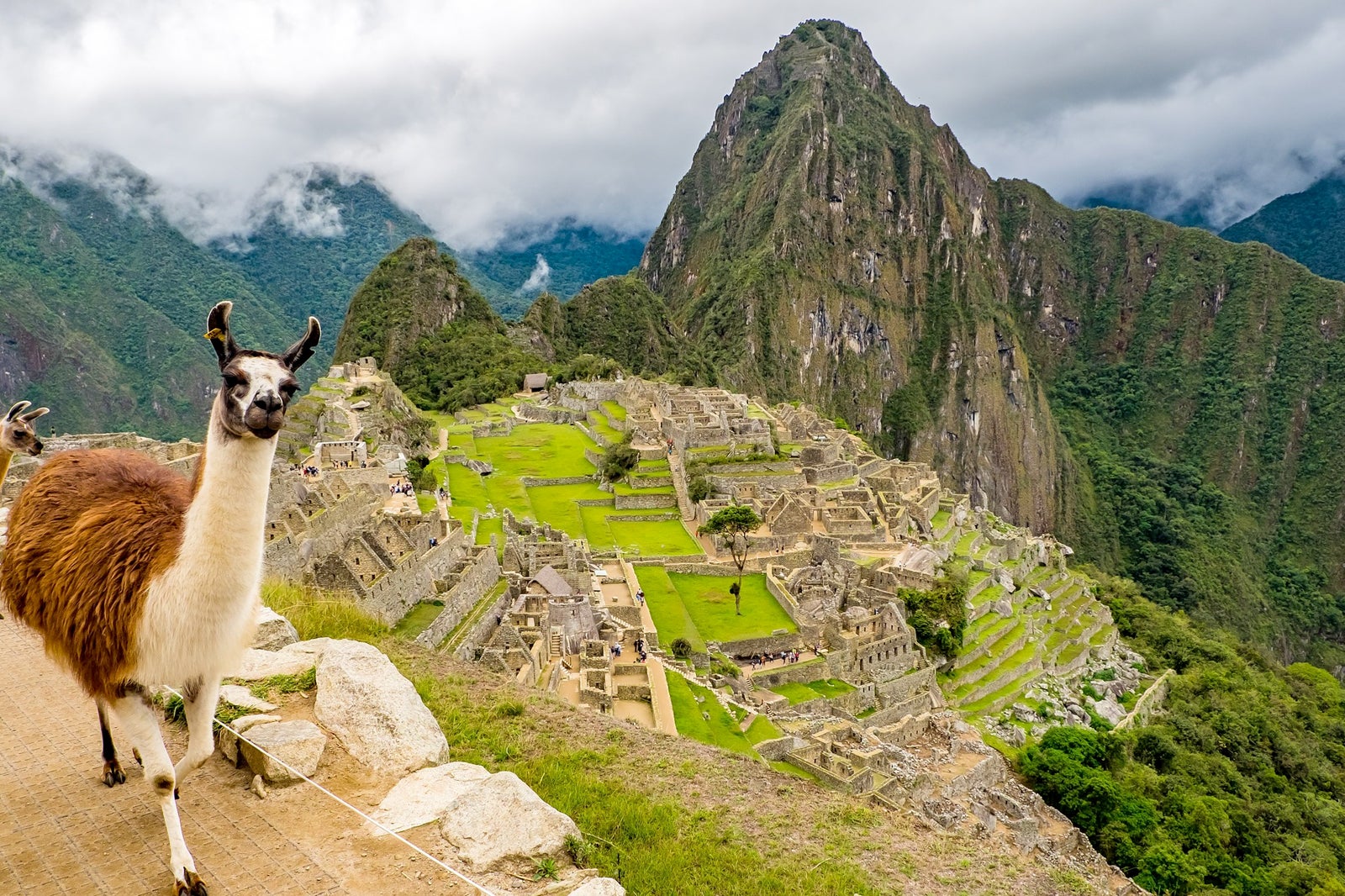 Machu Picchu receives as many as 5,000 visitors every day, and it's easy to see why. Set high in the Andes Mountains of Peru, this 15th-century site is home to sophisticated Inca architecture with incredible panoramic views.
The easiest way to get to Machu Picchu by taking a train to Aguas Calientes, located only a few miles away. If you're sure of your endurance level, you can hike to the citadel as part of the 4-day-long Inca Trail trip. Either way, give yourself plenty of time in Cusco to get acclimated to the height.
Location: Machu Picchu, 08680, Peru
2
Titicaca Lake
South America's largest lake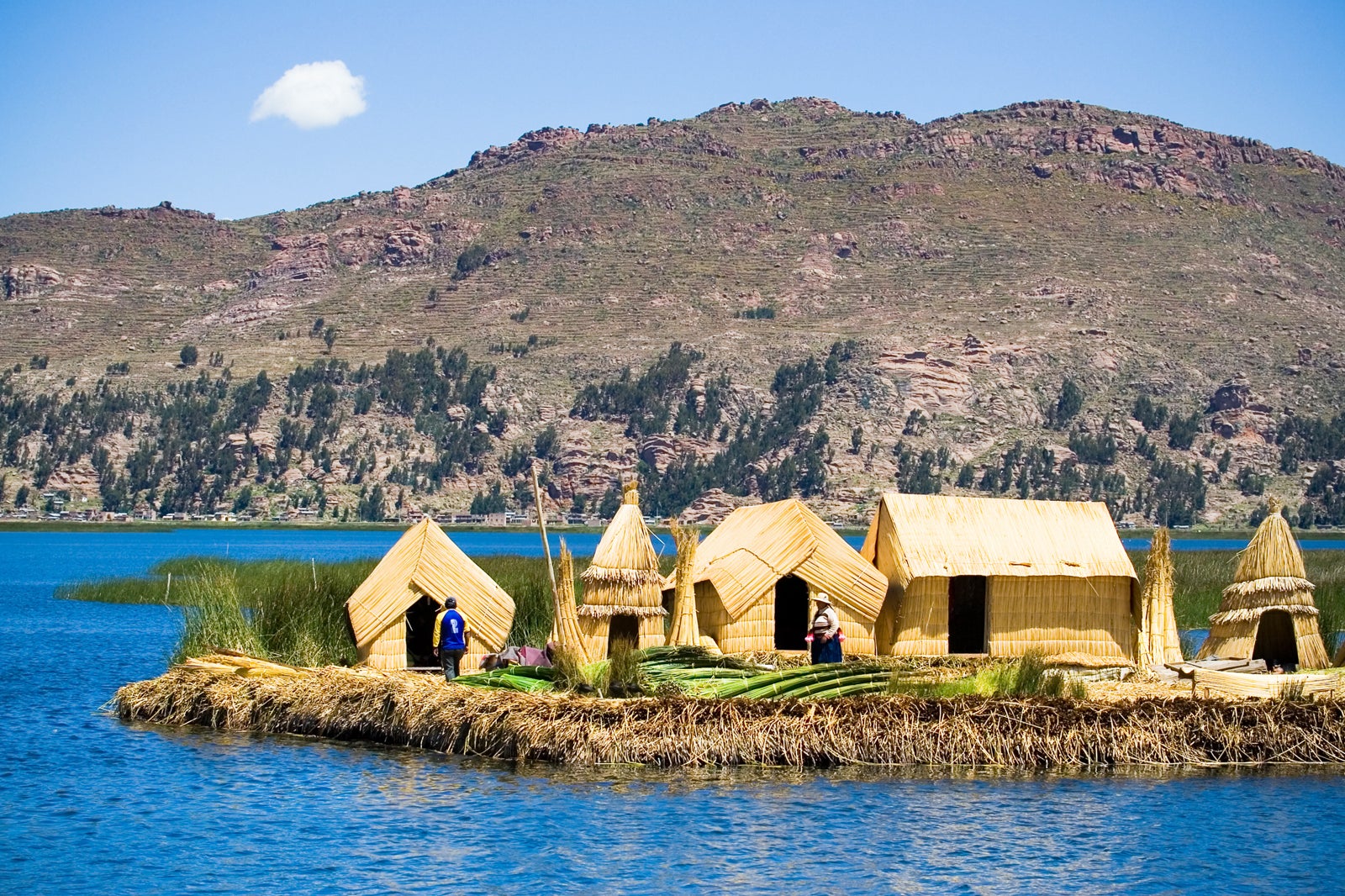 Titicaca Lake is located on the border of Peru and Bolivia – this deep, blue lake is believed to be the birthplace of the Inca tribe. The lake stands at 3,812 metres above sea level, making it the highest navigable lake in the world.
You can enjoy stay at one of the 3 main islands located on the lake: Taquile Island, Amantani Island, or the Urus Islands. These are home to native people, but you'll also find a wide range of accommodation, from luxury and mid-range hotels to hostels and homestays. Visit the nearby Sullustani ruins, or take part in a traditional church ceremony at Iglesia de Santiago Apostol.
Location: Lake Titicaca, Peru
3
Nazca Lines
Huge mountain-side geoglyphs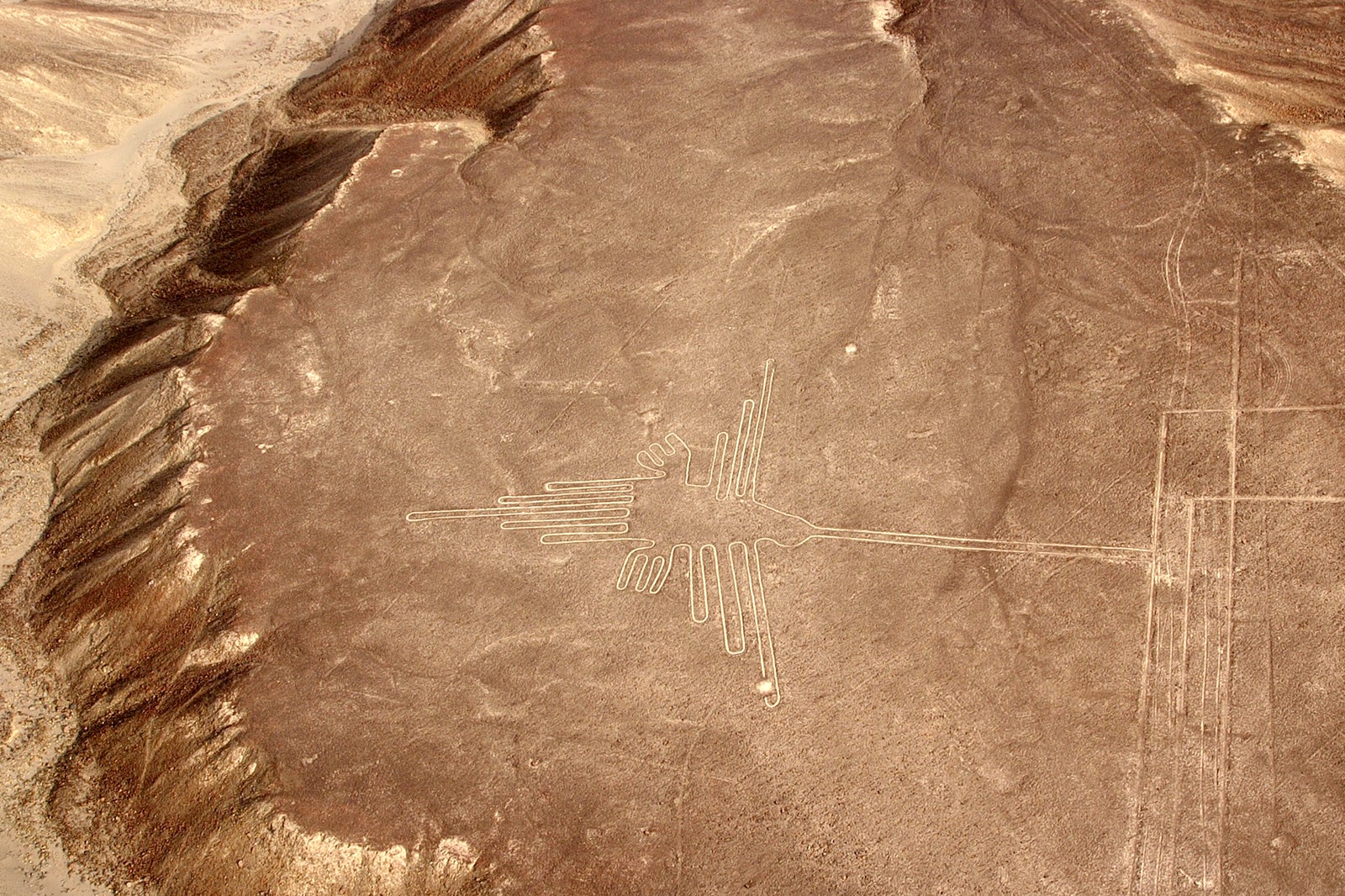 History
Photo
Adventure
Unusual
The Nazca Lines are a series of pre-Columbian geoglyphs scattered across the Nazca Desert in southwestern Peru. There are over 300 unique designs etched into the desert sands and mountain sides, which are best seen from the air.
Plenty of aerial tour companies are available in the area to take you to see these early Inca depictions of animals, people, and plants. Many Peruvians still hold on to the idea that these designs were carved into the desert rock by aliens, but you can decide that for yourself.
Location: Nazca Desert, Peru
4
Paracas Peninsula
A national reserve known for its red-sand beaches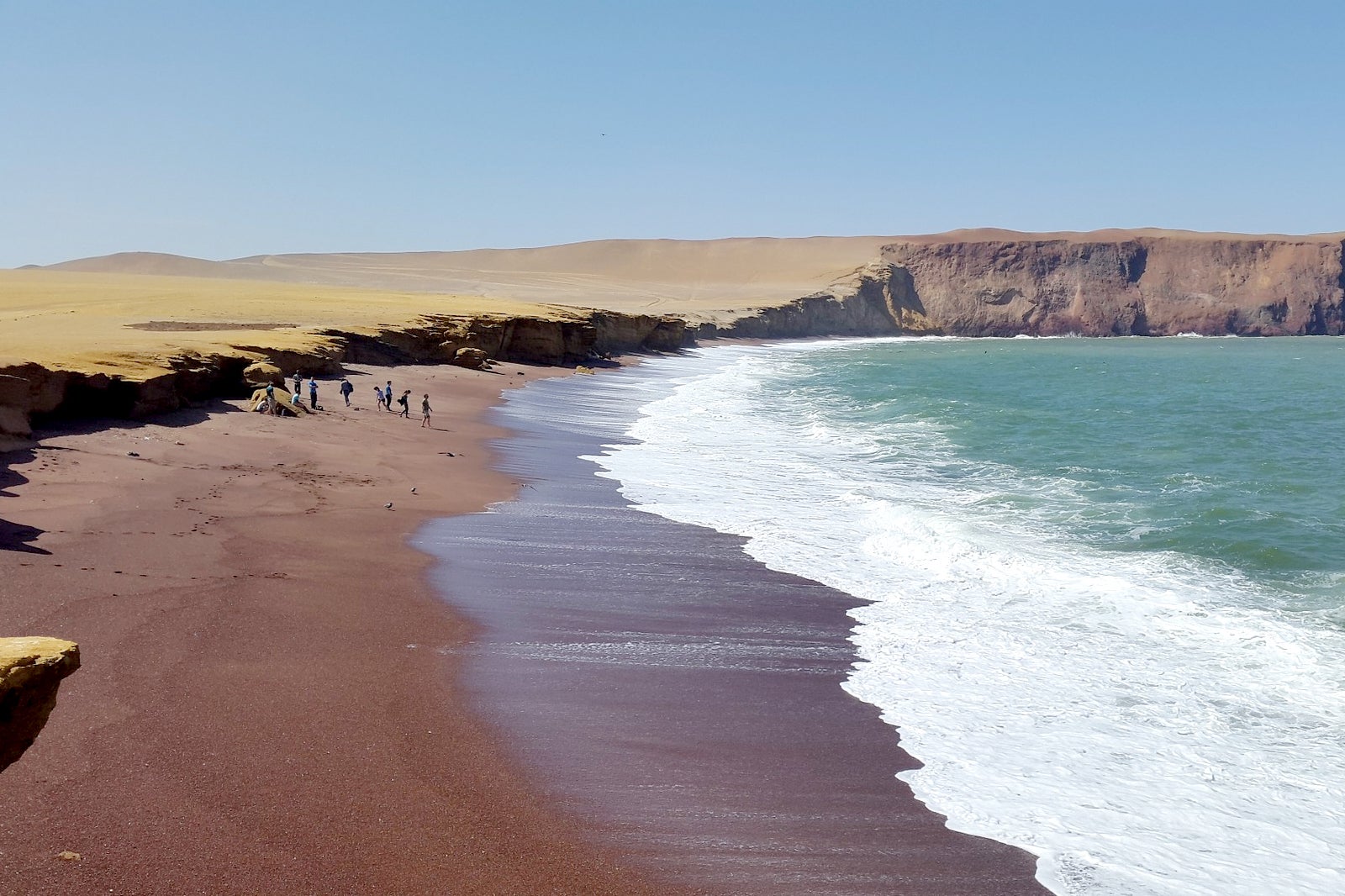 Often overlooked by travellers heading south, the Paracas Peninsula is a UNESCO World Heritage Site that's well worth a visit. This desert peninsula is part of the Paracas National Reserve (Peru's sole marine reserve), where you'll be surrounded by impressive landscapes.
The Paracas Peninsula is also known as 'the place where the desert meets the sea' – it's where you can hang out on Peru's most popular red-sand beach, Playa Roja. Book a boat tour to the Ballestas Islands to spot sea lions and penguins relaxing on the many rock formations scattered across the ocean. Don't forget to look out for the 50-metre geoglyph of a candelabra, carved on the northern part of Paracas Peninsula.
Location: Paracas Peninsula, Paracas National Reserve, Peru
5
Huacachina Oasis
A flourishing village with a rare desert lagoon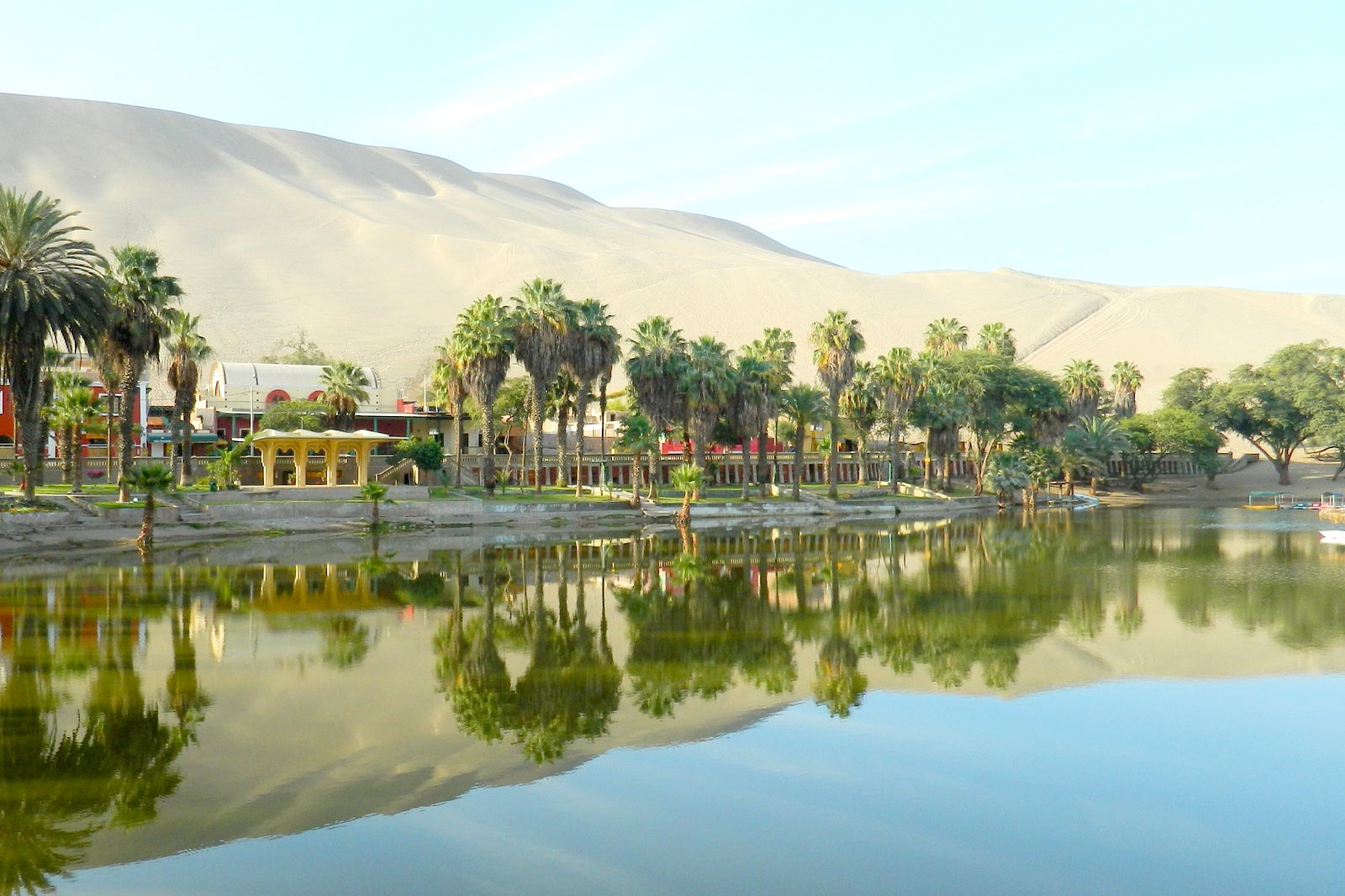 The vast desert oasis of Huacachina lies about 4 hours south of Lima. Set deep in the sand dunes of southwestern Peru, you'll find a small village with palm trees, hostels, and tiki bars surrounding a rare desert lagoon.
The Huacachina Oasis is a sight that's hard to believe, as the waters are bright green (and said to contain healing properties). Take part in a wild buggy tour of the rolling sand dunes, sand-surf down the hills with the locals, or enjoy an ice-cold Inca Kola – Peru's most soda drink.
Location: Huacachina, Peru
6
Peruvian Amazonia
Rainforest making up more than half of the country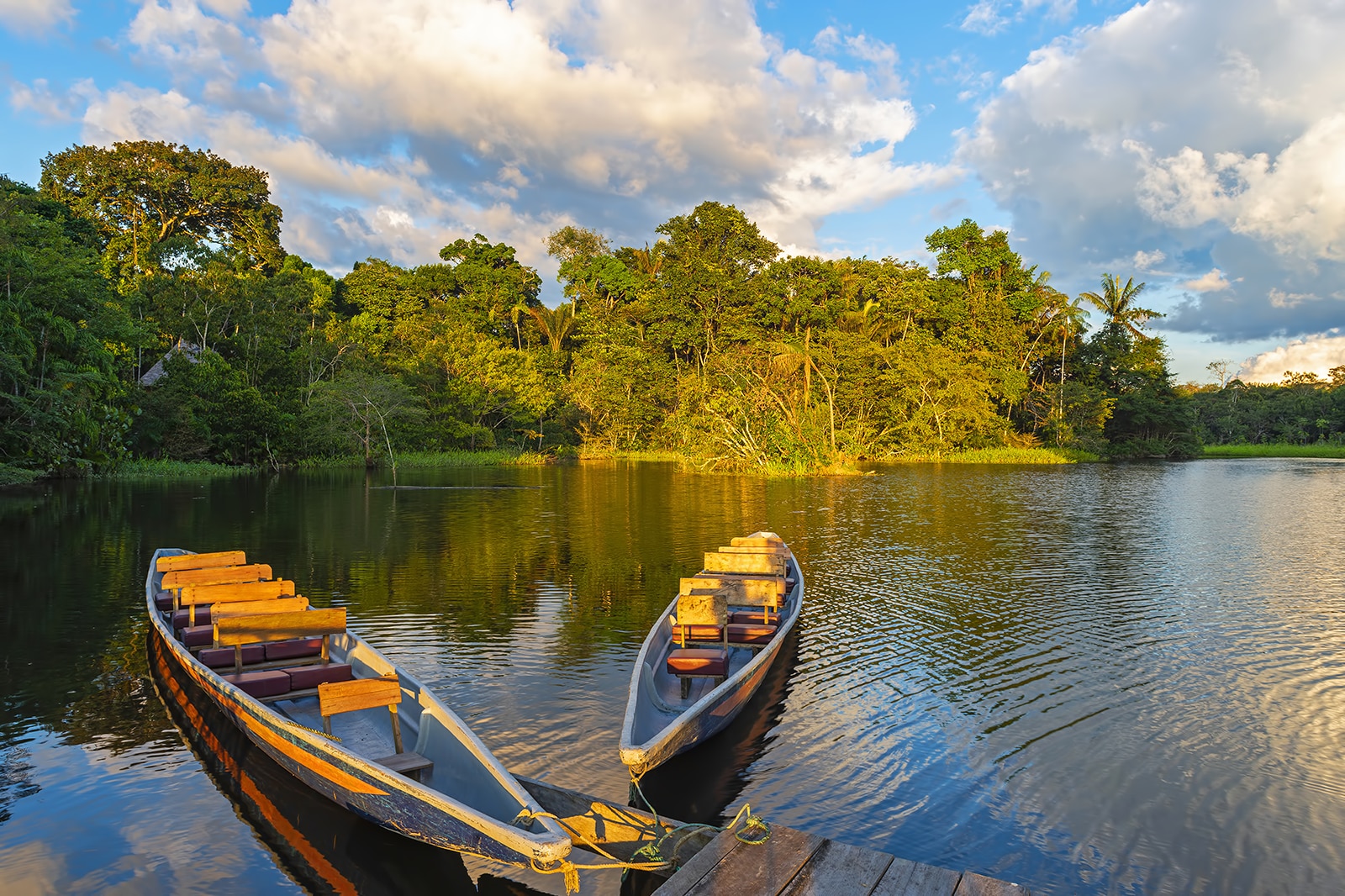 The Peruvian Amazonia is known for its diverse ecosystem, from piranha-ridden rivers, to colourful rainforest canopies, and towering trees. The forest region makes up over 60% of Peru, covering from eastern Andes to the borders of Ecuador, Brazil, Colombia, and Bolivia.
The Amazon forest is also home to many welcoming tribes, many of which you can visit with the help of a shaman (known locally as curanderos). Much of the Amazon is largely undeveloped, so it's important to keep in mind that there is no electricity, phone signal, or roads in this area. Many tours to the Peruvian Amazonia are geared towards true nature enthusiasts.
Location: Peruvian Amazonia, Peru
7
Lima Cathedral
14th-century basilica in Lima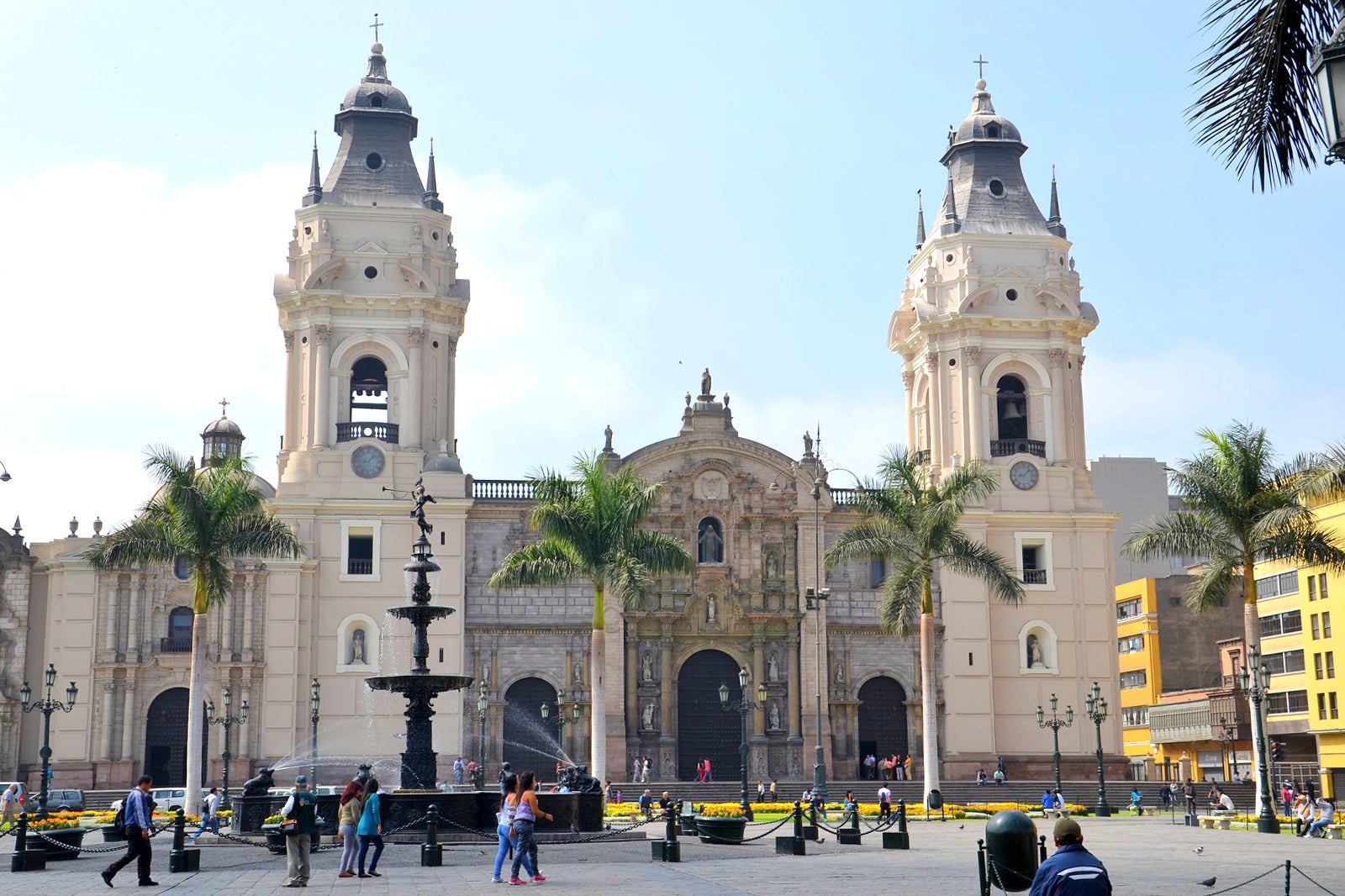 The Basilica Cathedral of Lima is a Roman Catholic cathedral located in the Plaza Mayor of downtown Lima. Also called Lima Cathedral, this historical building has undergone many reconstructions and transformations throughout the centuries, but still retains much of its colonial façade.
The basilica features high ceilings, colourful stained glass, and enormous bell towers – the sheer size of the front doors alone is something to marvel at. Lima Cathedral is also where Francisco Piazzaro, Peru's conqueror, is buried.
Location: Jiron Carabaya, Plaza de Armas de Lima, Lima 15001, Peru
Open: Daily from 9 am to 5 pm
photo by Christian Córdova (CC BY 2.0) modified
8
Sacred Valley of the Incas
A Peruvian basin that's popular for extreme sports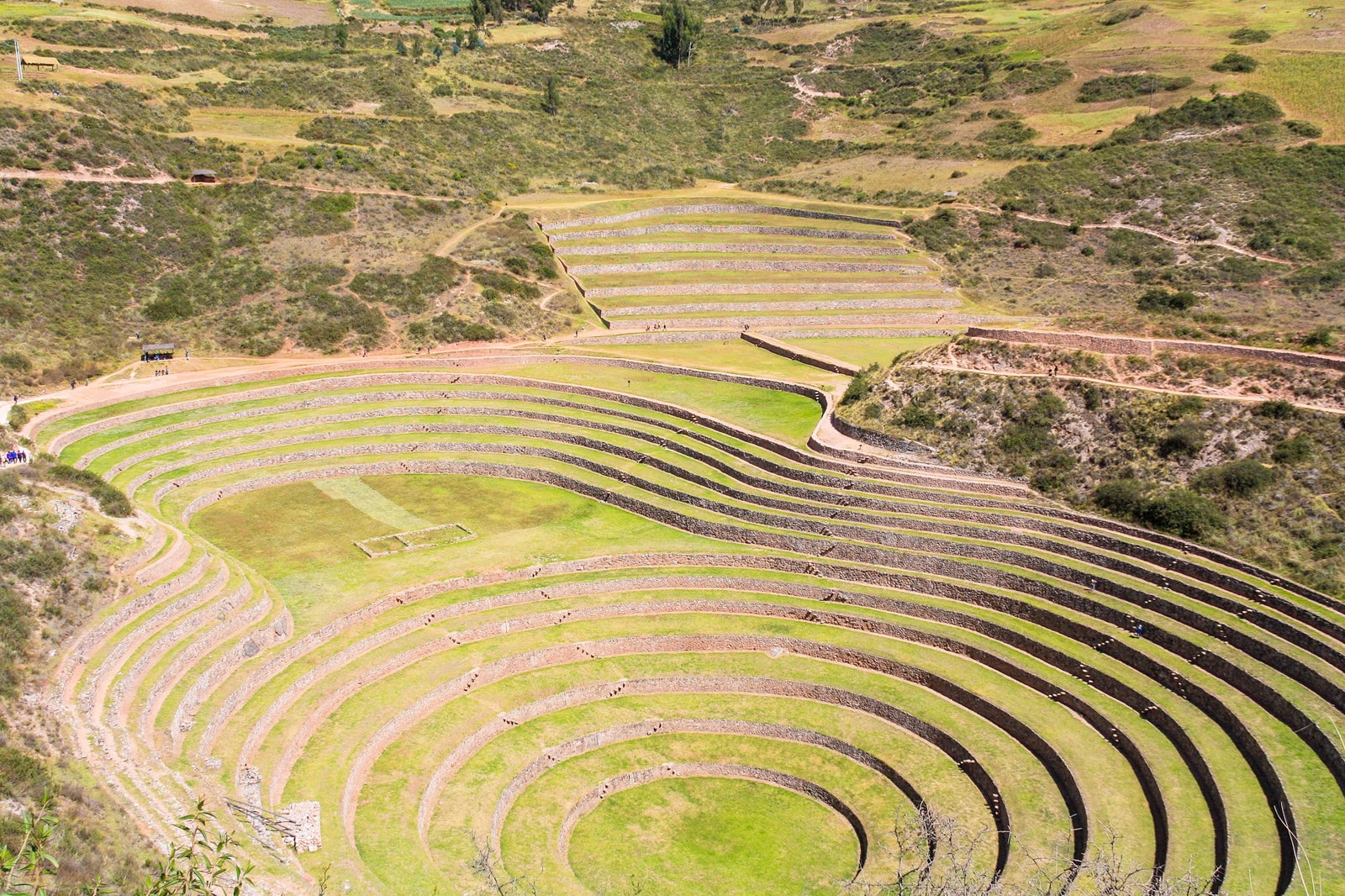 The Sacred Valley of the Incas is a region in Peru's Andean highlands, about 15 km north of Cusco. It's made up of many rivers, deep lakes, snow-capped mountains, and meadows, attracting nature lovers looking to enjoy hiking, white-water rafting, mountain biking, and paragliding.
Traditional villages dot the Sacred Valley, many of which have archaeological monuments such as temples, Inca ruins, and fortresses. Visit Pisac for its Sunday handicraft market and a hilltop Incan citadel just 20 minutes away by car.
Location: Cuzco Region, Peru
9
Vinicunca Mountain
Also known as Rainbow Mountain
Vinicuna Mountain (or Rainbow Mountain) is a multi-coloured mountain range in the Peruvian Andes region. Looking like a painting come to life, its slopes feature colourful splashes of lavender, turquoise, and maroon.
A trek to the top of Vinicuna Mountain takes a couple of hours, but be sure to take it slow as to acclimate to the heights. You can also trek on horseback, with a local guide for around £20. During your hike, you may encounter local villagers with herds of llamas trailing along the beautiful mountain range.
Location: Vinicunca, Peru
10
Cusco
Historical city with Inca ruins and Spanish colonial architecture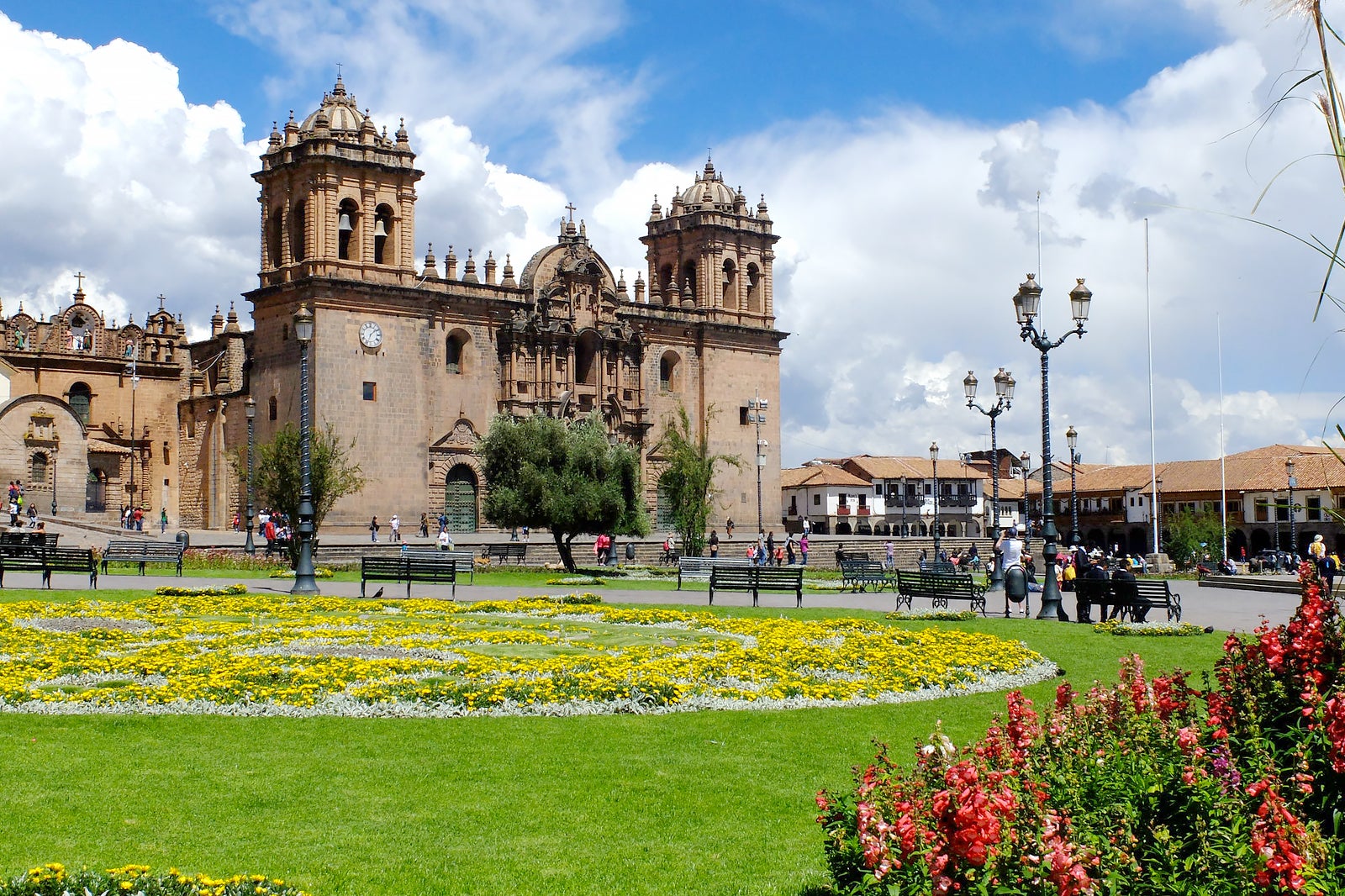 Once the capital of the Inca Empire, Cusco is the starting point for those looking to visit Machu Picchu. This enchanting city has a lot more to offer than meets the eye though, including a ton of archaeological remains and impressive Spanish colonial architecture.
Surrounded by towering mountains and blossoming valleys, Cusco offers some of the best sights in Peru. Be sure to visit Plaza de Armas in the central square, which is home to ancient wooden balconies and Incan wall ruins, as well as Koricancha, an ancient Incan sun temple.
Location: Peruvian Andes, Peru
photo by Kristof Verslype (CC BY 2.0) modified
Back to top