10 Things You Need to Know About Amsterdam
Quirky Facts that Make Amsterdam Unique
People from all over the world travel to Amsterdam for its liberal culture and quirky sights. One of Europe's most open-minded cities, Amsterdam offers an array of LGBT-friendly accommodation, bars, and festivals, as well as a thriving cannabis culture with over 200 coffee shops in the city centre.
Circling the city centre is the Canal Ring, which has over 150 canals and a whopping 1,281 bridges. These canals are best explored by bicycle, so double-check left and right before crossing streets, as some cyclists are extremely fast. Believe it or not, neither of these facts are among the 11 things you may not know about Amsterdam, the capital of the Netherlands.
1
Amsterdam is supported by millions of poles…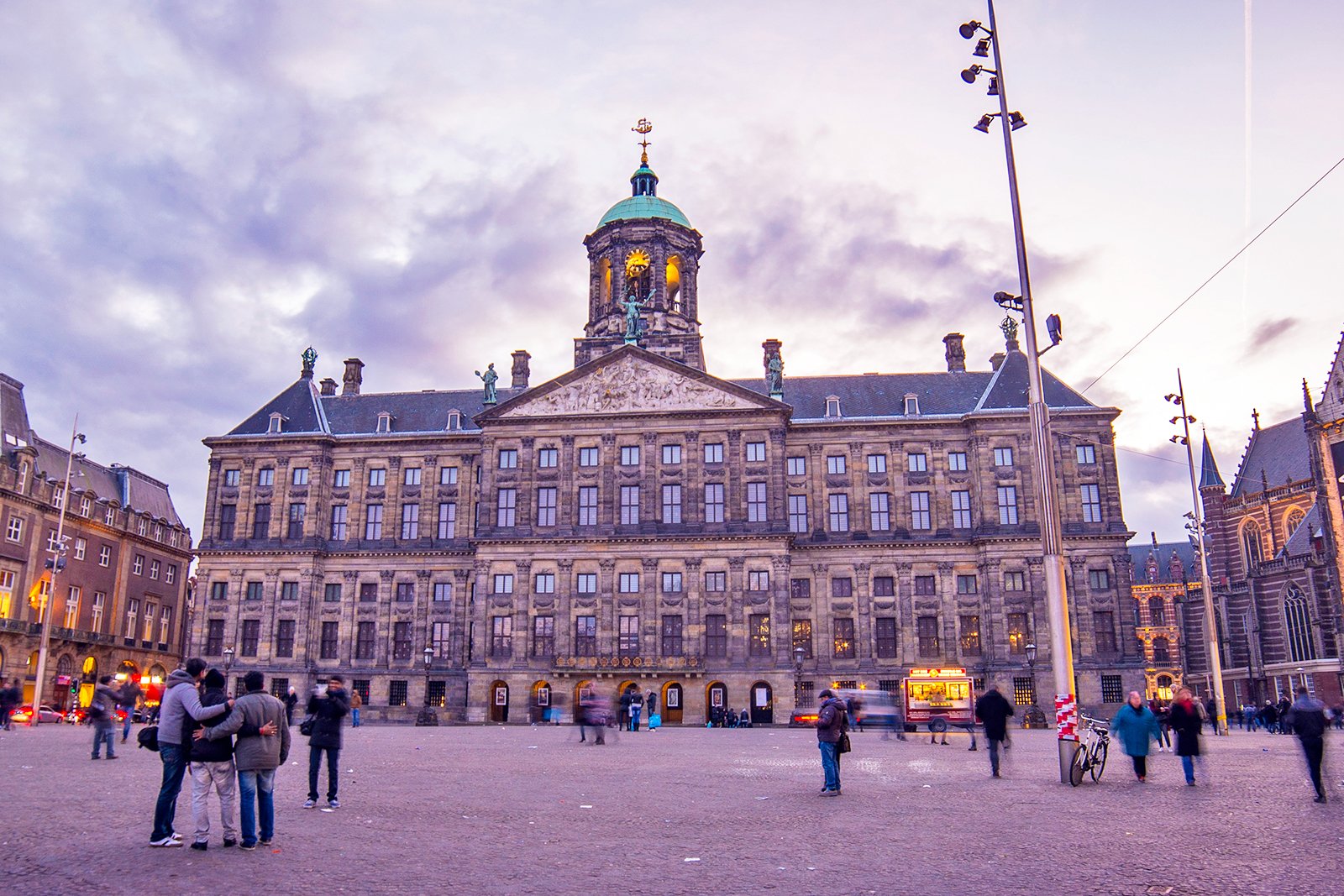 Most of Amsterdam's buildings are built on wooden poles that are between 15 and 20 metres in length. A typical house in the city centre is supported by around 10 poles, but Amsterdam's Royal Palace sits on more than 13,500 wooden piles.
2
…but is constantly sinking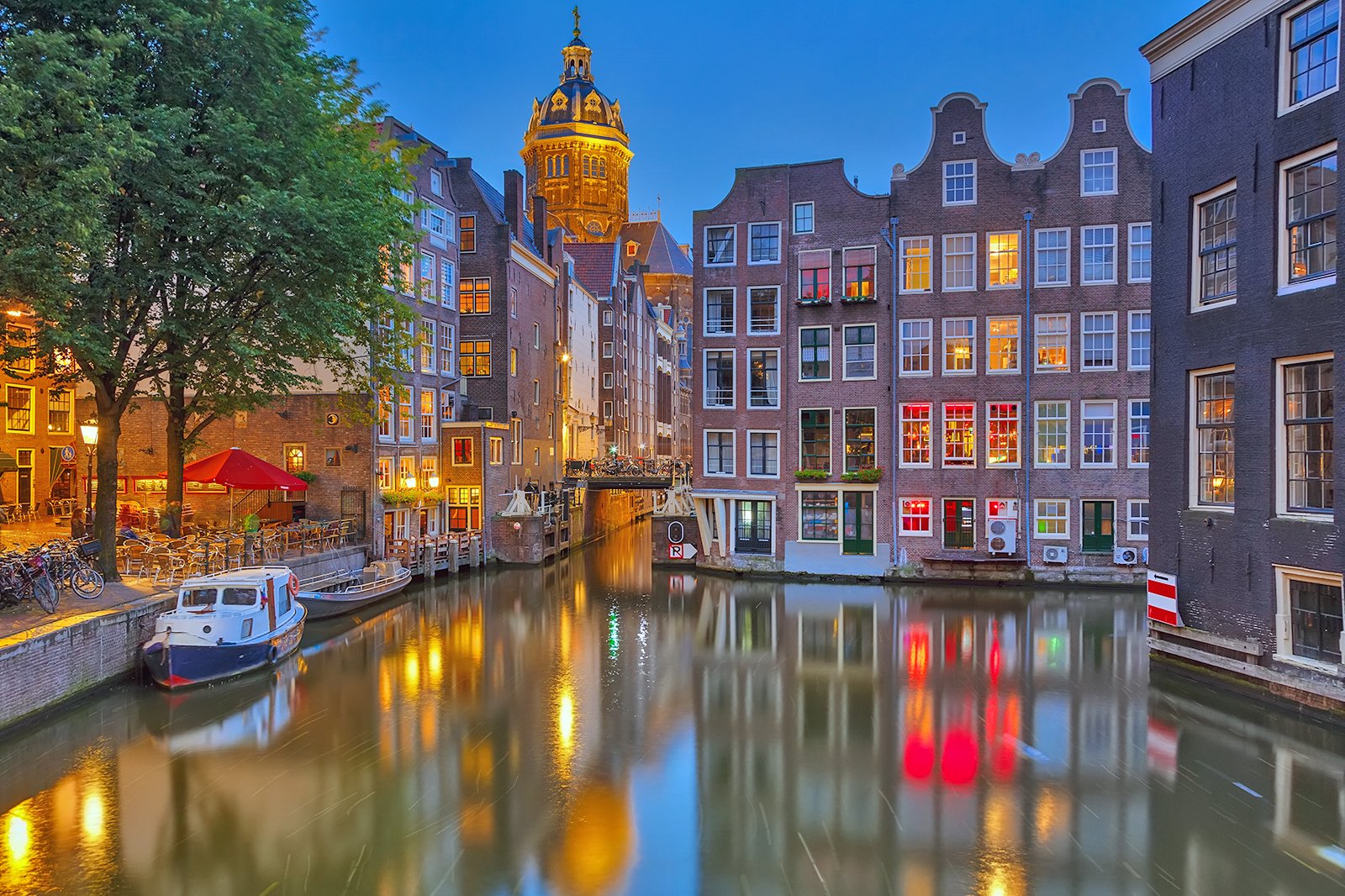 An interesting aspect of Amsterdam is that the city actually lies below sea level, but has managed to stay above the water thanks to its iconic canal system and wooden poles as support. Unfortunately, the swampy marshes beneath make for poor foundations and have resulted in several cracks in staircases and slanted buildings over the years.
3
The city has more canals than Venice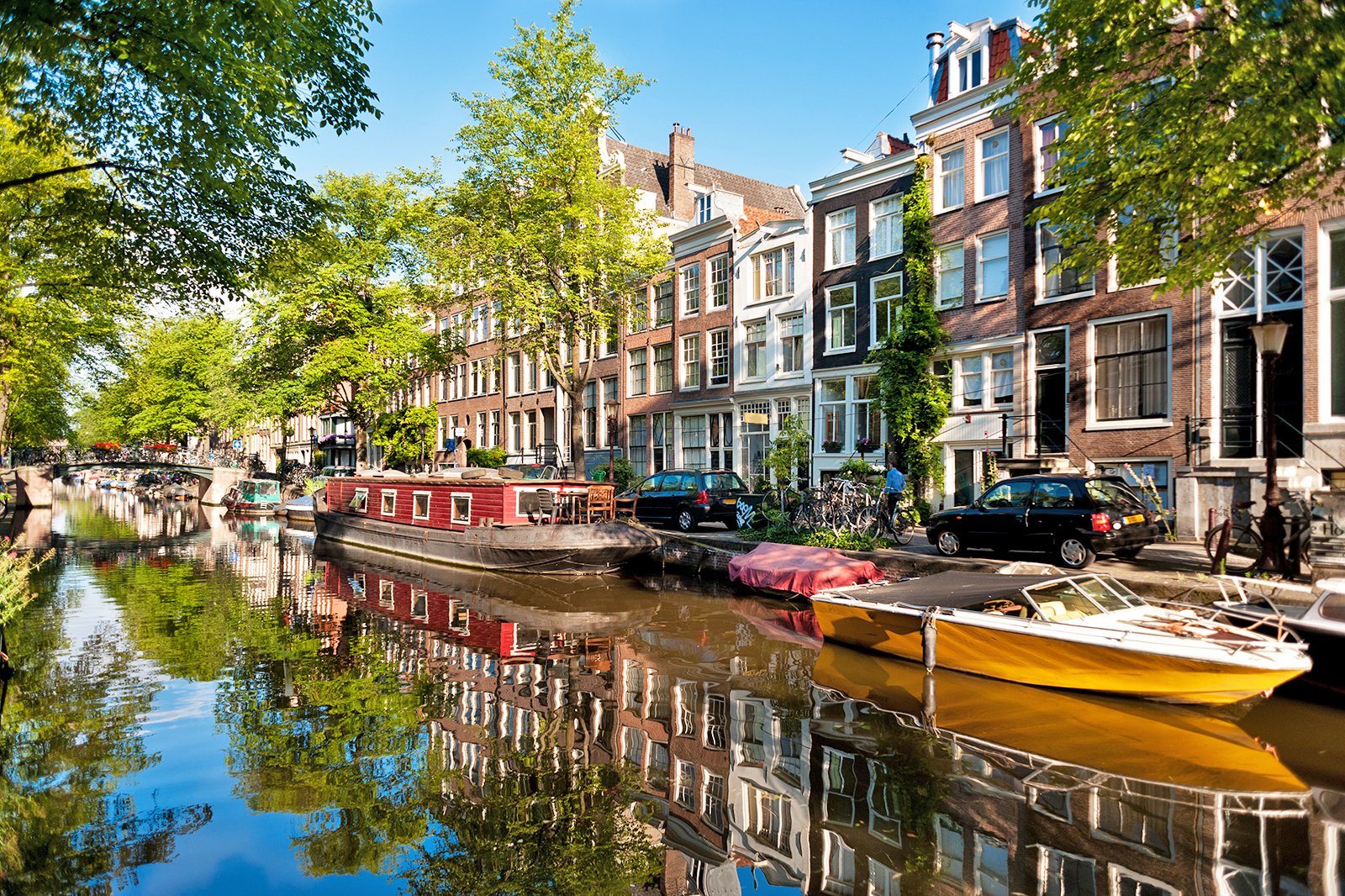 Amsterdam's 17th-century canals are so frequently compared to Venice that it earned the Dutch capital its nickname, the "Venice of the North." In fact, Amsterdam is home to 165 canals with a total length of 50 km, while its Italian counterpart has only about 150.
4
Amsterdam has more bicycles than people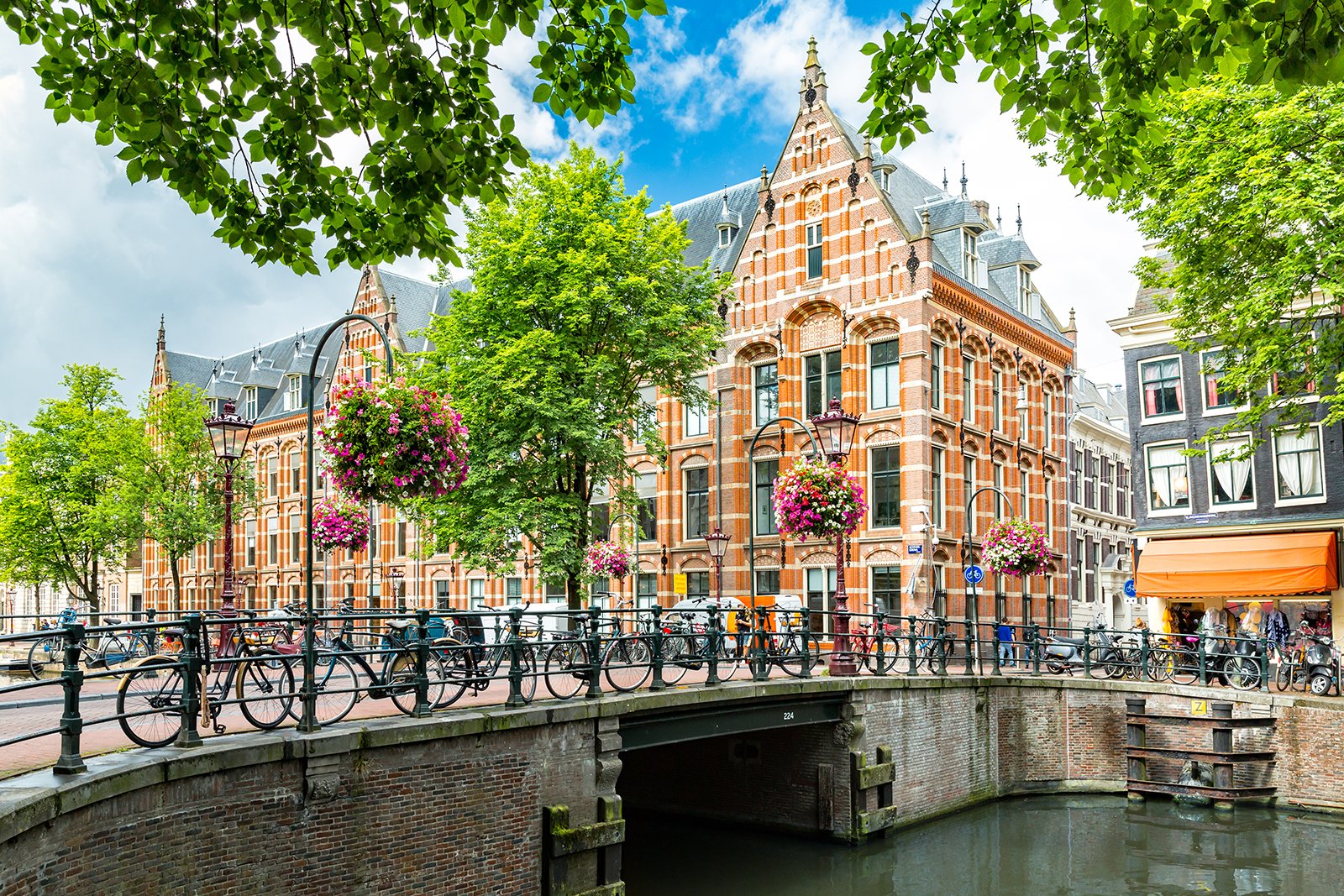 Amsterdam has a long-running reputation as a cycle-friendly city, so it's not surprising to hear frantic bells ringing from cyclists throughout the day. Over 60% of its residents cycle every day, and there are about 3 bicycles for every car on the road. Some cyclists can be rather reckless, so be sure to stay on the right path when sightseeing in the city.
5
The world's first capital to legalise same-sex marriage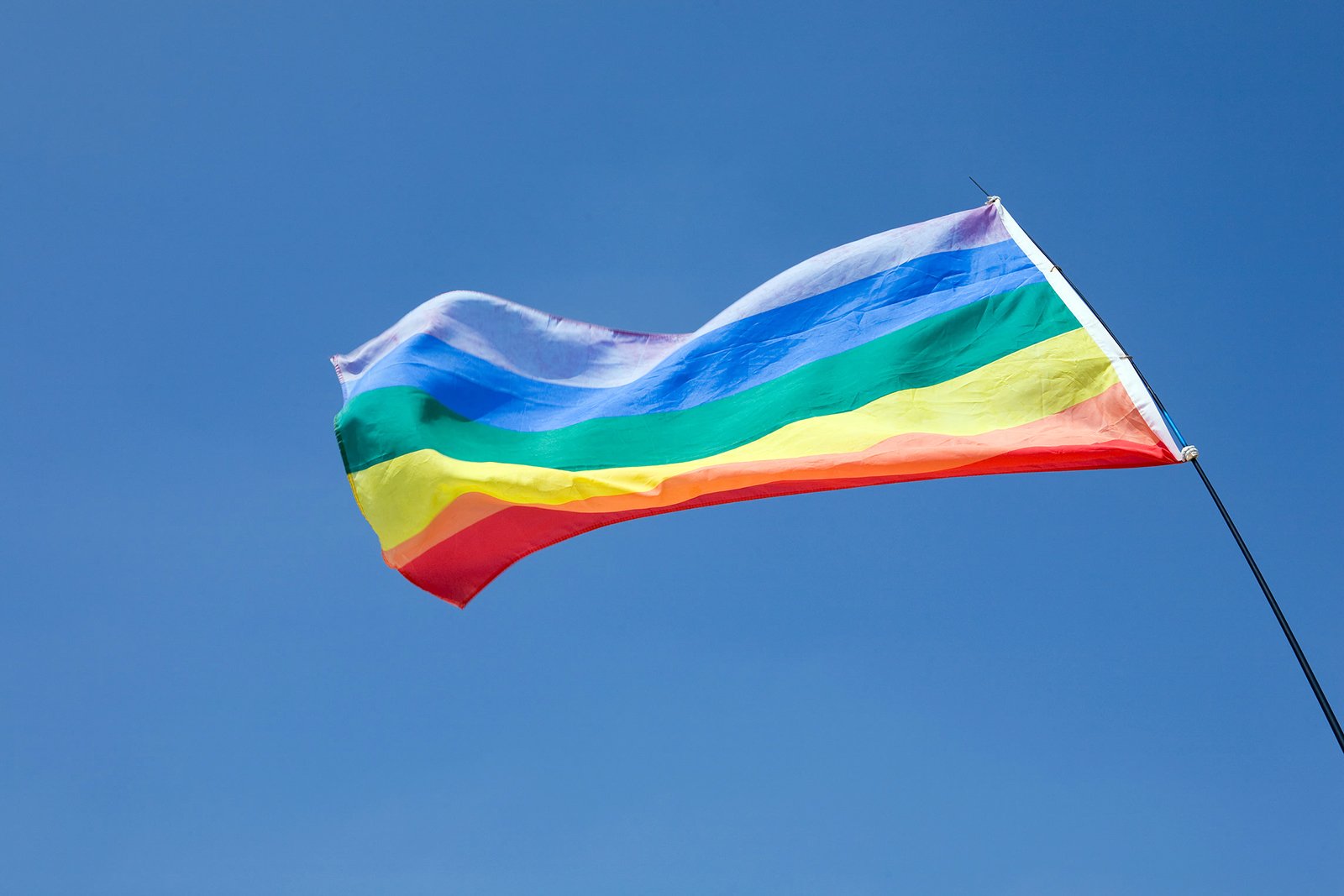 Arguably one of Europe's most liberal cities, Amsterdam (and the rest of the Netherlands) was the first to legalise same-sex marriage back in 2001. Since then, the city has been a favourite tourist destination among the LGBT community. The annual Amsterdam Gay Pride brings dance parties, film screenings, sporting events, debates, and the world-famous Canal Parade.
6
Tobacco is banned in cafés and restaurants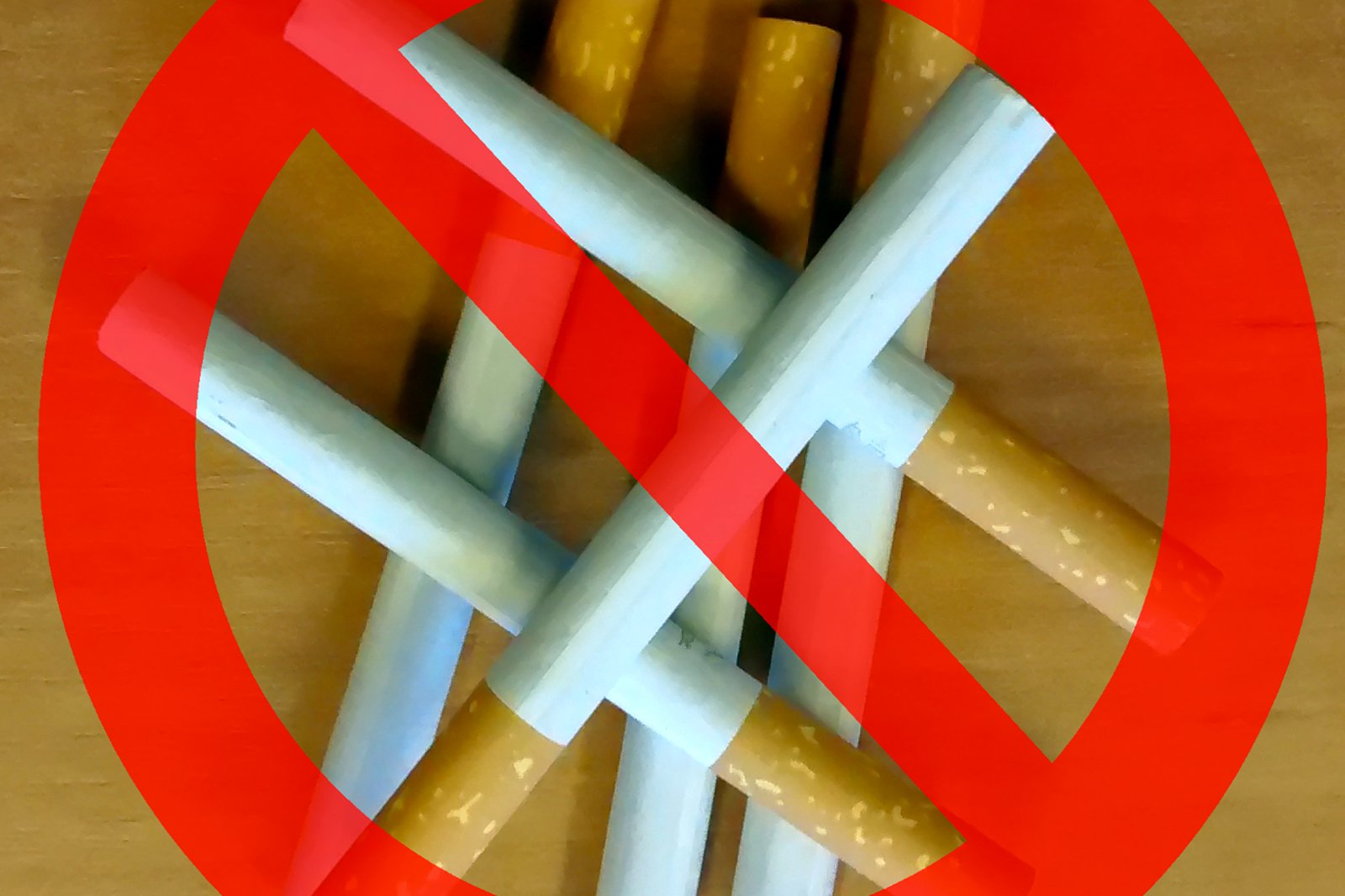 Cannabis joints may be legal in Amsterdam, but smoking tobacco has been banned in cafés and restaurants since 2008. You are also prohibited from smoking in all trains, stations, and waiting areas. If you're caught by authorities, expect to pay a fine of €25 or more.
Location: Amsterdam, Netherlands
7
You can only buy/smoke cannabis in coffee shops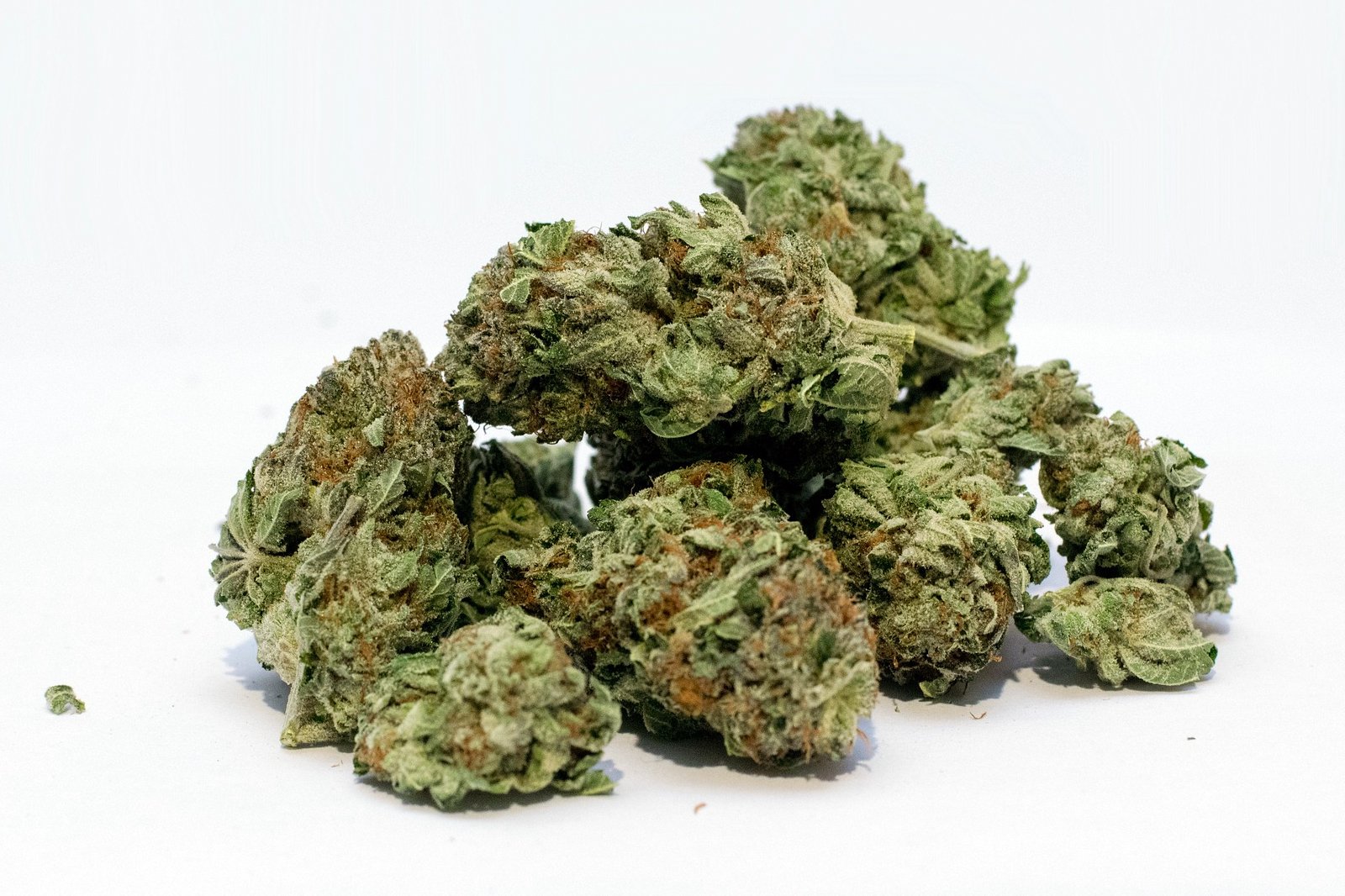 While many tourists come to partake in Amsterdam's cannabis culture, it's actually illegal to smoke joints in public. There are over 200 coffee shops in the city for you to enjoy this substance privately and, most importantly, safely. Exploring the bike-crowded streets and canals while high often leads to disastrous situations.
8
Amsterdam has over 2,500 houseboats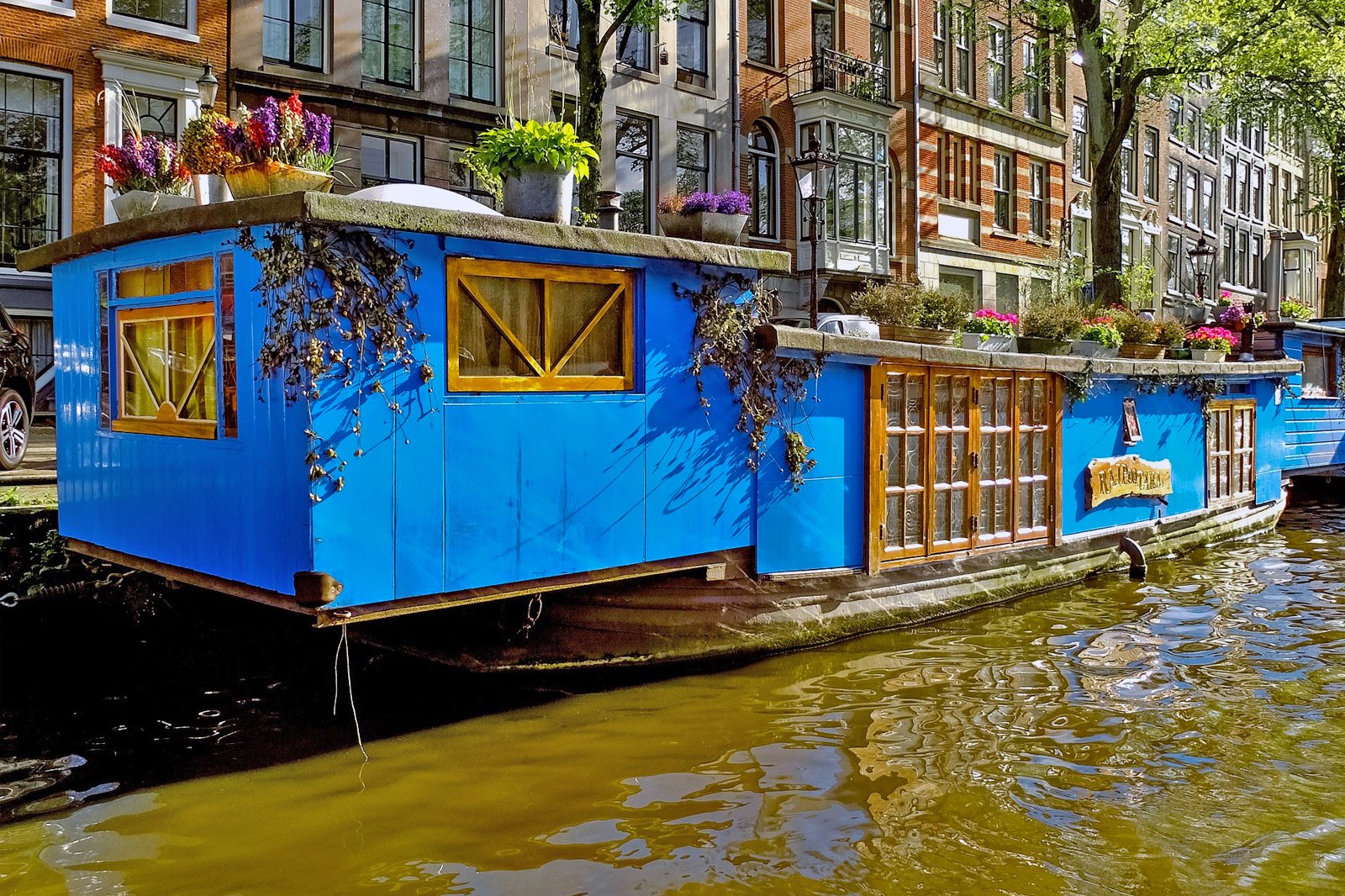 There are more than 2,500 houseboats in Amsterdam, many of which you can stay in instead of a typical hotel. Located along the canals and Amstel River, these floating homes are built on a concrete pontoon and have all the features of a normal house, such as bathrooms, kitchens, and bedrooms.
9
The narrower the houses, the lower the taxes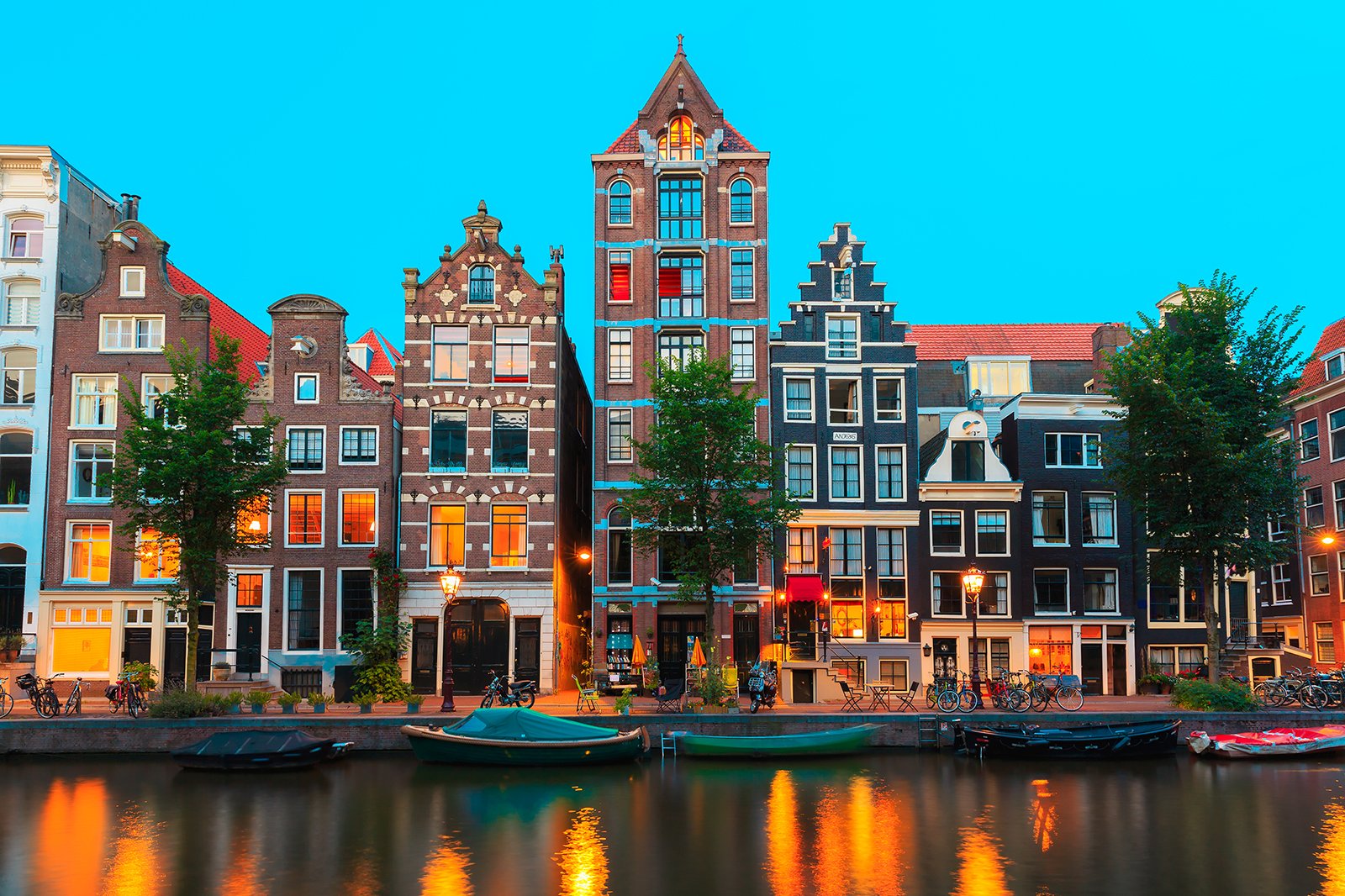 Ever wondered why there are so many narrow houses in Amsterdam? Back in the 17th century, the amount of tax citizens had to pay was based on the width of their houses. This resulted in numerous slender buildings with about 4 or 5 floors. The narrowest house in Amsterdam is located on Oude Hoogstraat 22, measuring at just 2 metres in width and 5 metres in depth. At Singel 7, you can see the house with the narrowest façade, which measures only 1 metre across.
10
The 'ladies of the night' pay tax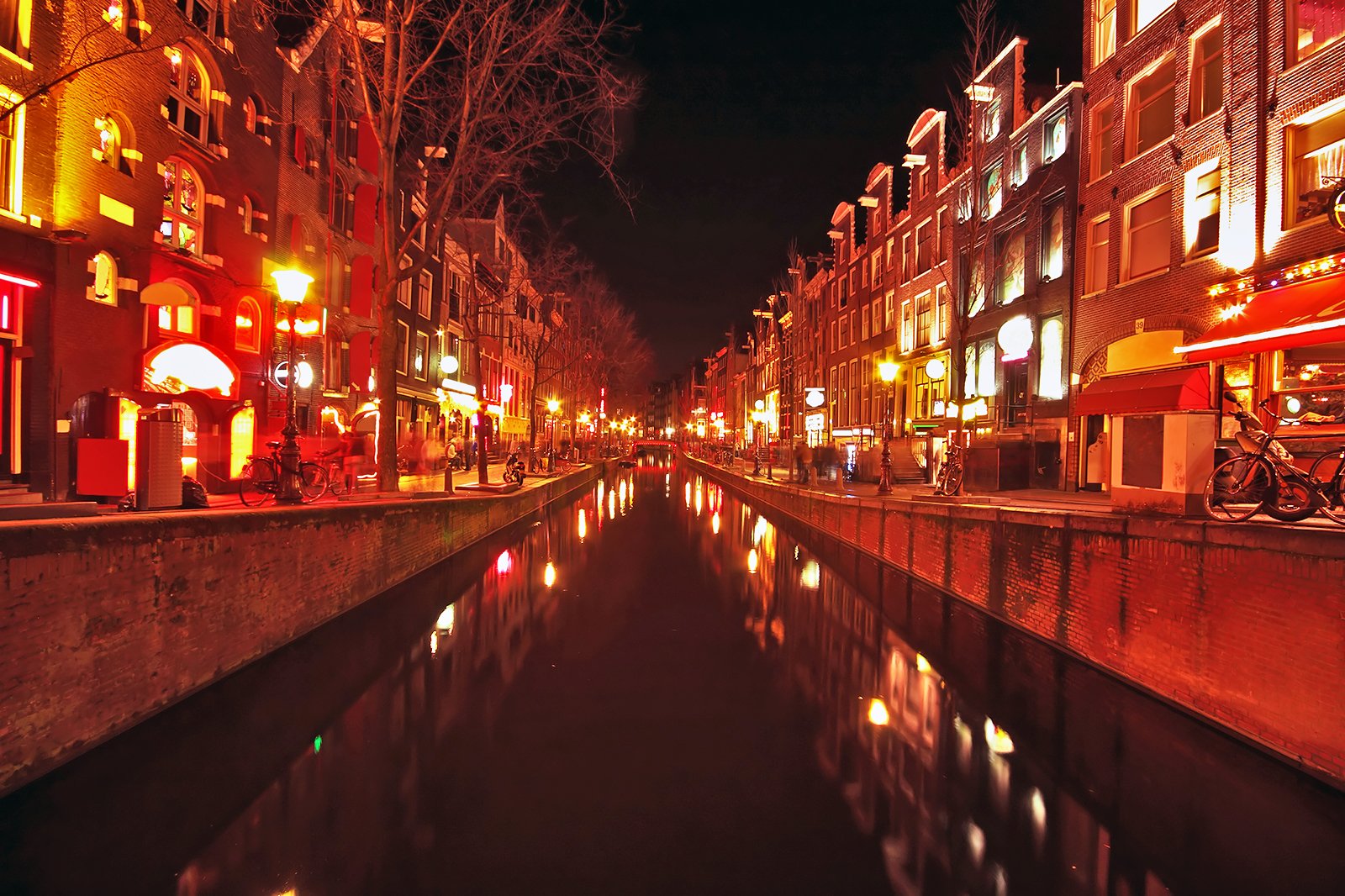 A stone's throw from Amsterdam's Central Station, you'll find the curious sight of row upon row of glass-fronted rooms, filled with a variety of scantily clad women (and sometimes even men). These ladies of the night are selling their services completely legally – they even pay tax, just like factory or office workers.
But there's more to the De Wallen neighbourhood than its unusual window displays. The Erotic Museum is home to some interesting exhibits on human sexuality, while Oude Kerk (Old Church) is worth visiting for its 14th-century architecture and public square.
Back to top