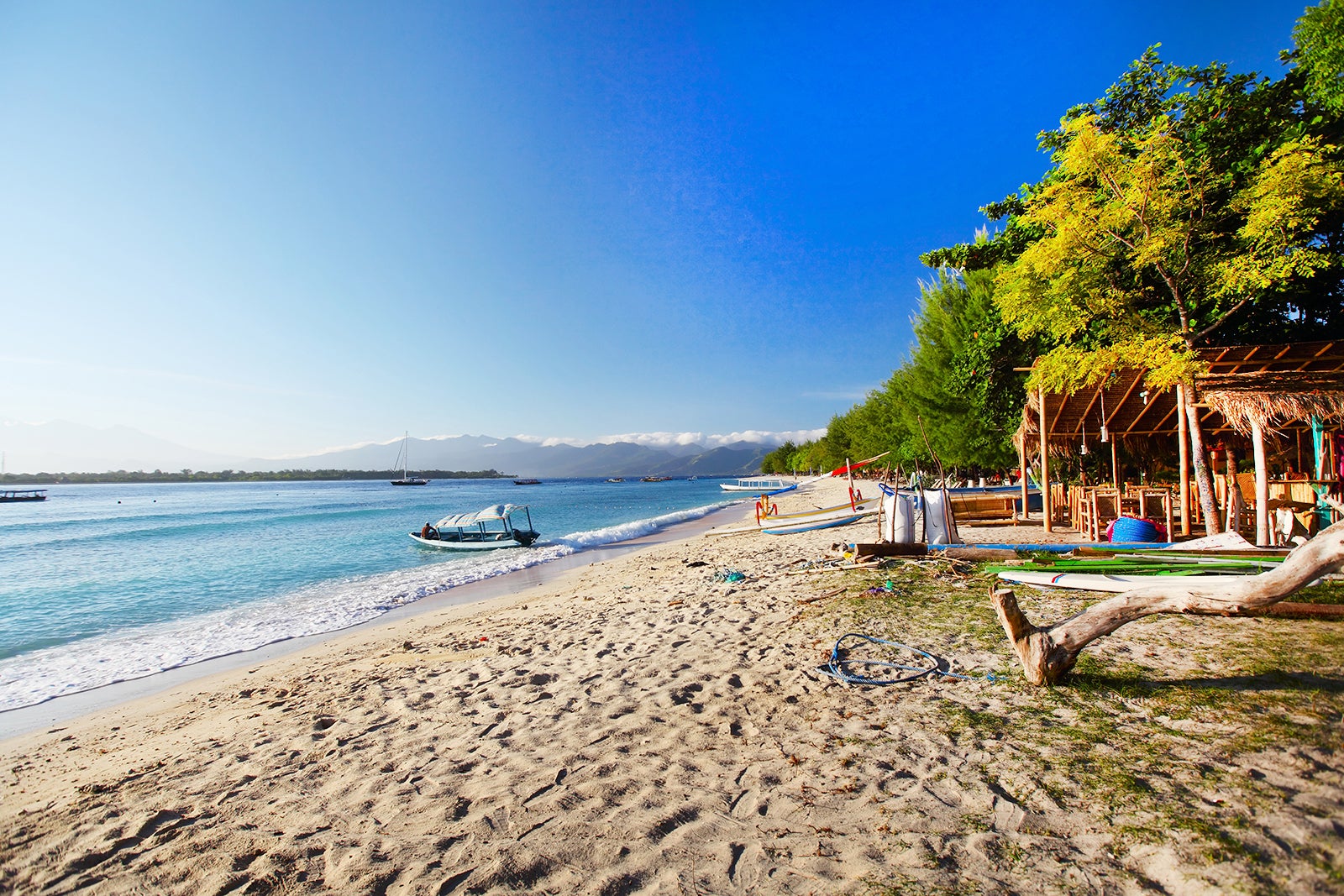 Gili Trawangan is the largest and most popular of the 3 'Gilis' or Gili Islands, thanks to its well-established infrastructure that preceded the other 2 islands: Meno and Air. So, if you're a first-timer, you can opt for Trawangan as your first 'landing point', where you can enjoy most of the action.
Trawangan has the best range of facilities among the 3 islands, with a larger land size and a good mixture of hotels, bars and restaurants that cater to different styles and preferences. The main southern coast near the boat dock gets you closer to the 'castaway' style-like nightlife scenes, while those on the secluded western shore offers peace and tranquillity, ideal for honeymooners and couples.
Gili Trawangan - one of the highlights of 7 Best Islands around Bali and Gili Islands Travel Tips (Read all about Lombok here)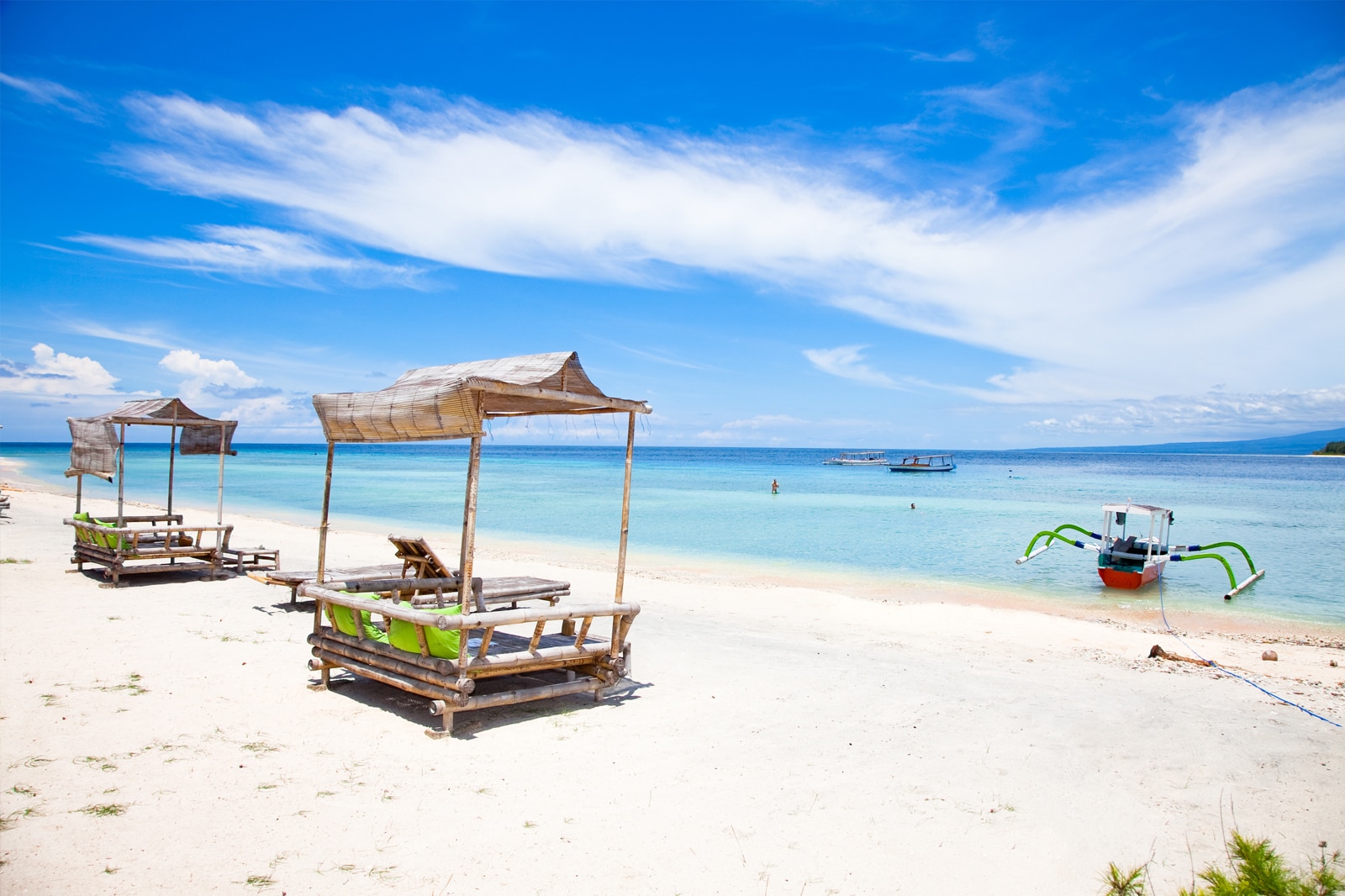 What to do in Gili Trawangan
Take a stroll down most of the beaches around Gili Trawangan, and the vast blue waters can be all yours. As a premier diving destination, Gili Trawangan is home to some of the Gilis' pioneering dive shops where you can get your PADI Open Water or Advanced diver's certification. Just roll up, ask and take part in a fun dive.
In turn, the easiest way to enjoy the underwater beauty of the Gilis is by snorkel and fin, widely available for rent from local seaside stalls. The waters around the islands are shallow, with abundant coral reefs and regular sightings of sea turtles roaming freely.
Other features of Gili Trawangan
Being larger than Meno and Air also means that Trawangan offers s more to see and discover overland. This includes a hilltop viewpoint where you can discover a desolate tomb and remnants of a WWII gun bunker. Getting around the island is easy: by foot, bicycle or horse-driven cart known as cidomo.
To replenish, seaside bars and restaurants are aplenty, including a seafood night market. To unwind, cosy spas along the coast offer soothing sea views with their treatments. When you've sampled a bit of Trawangan, you can easily island-hop to the other 2 Gilis via private transfers or by scheduled public boats that service between the islands daily.
In all, you can consider Gili Trawangan to be your first hop on your trip to the Gilis. Even if you decide to stay on Trawangan, the mix of facilities and features here alone is good enough to complement your island escape.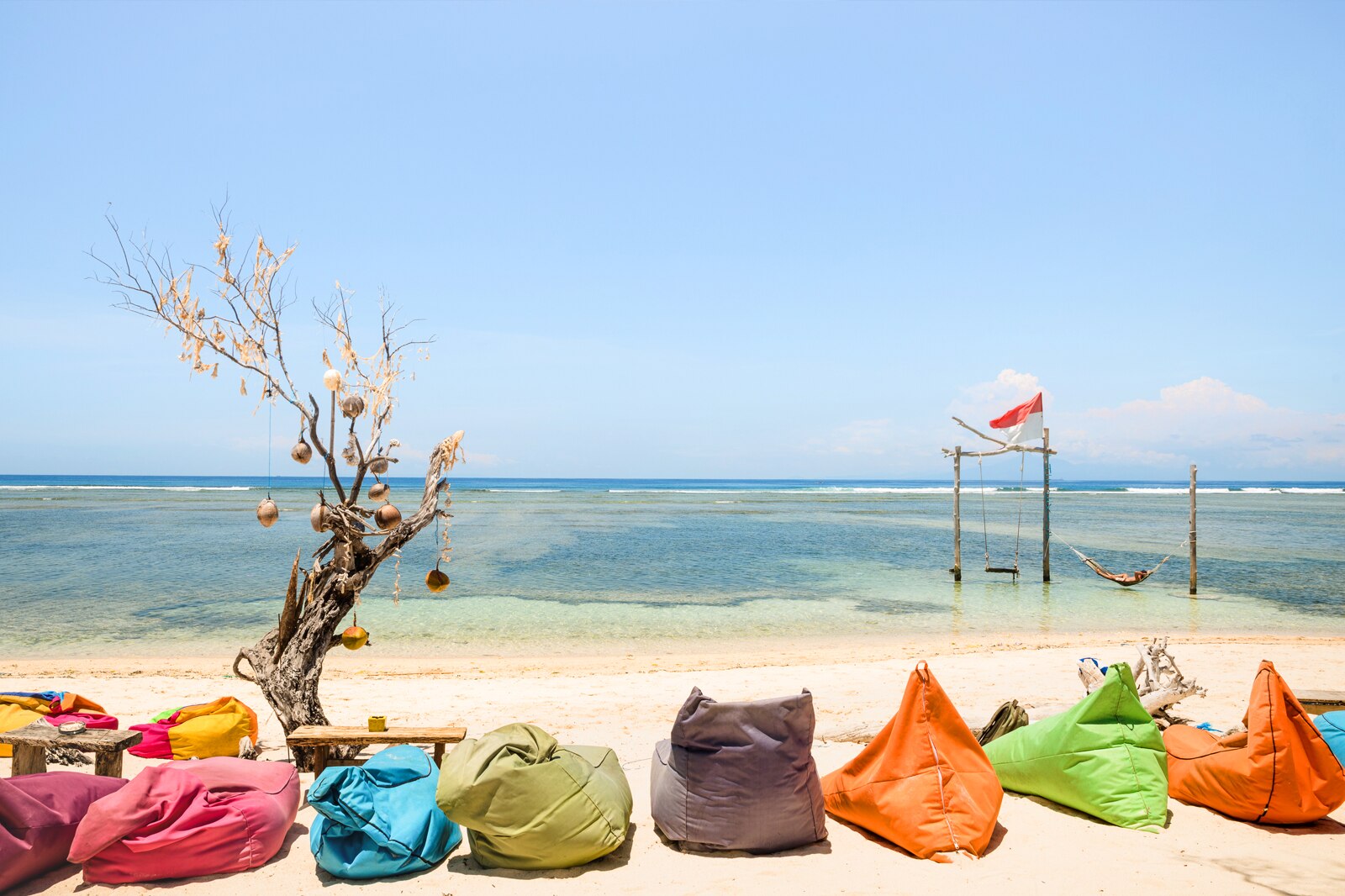 Gili Trawangan
Location: Gili Indah, Pemenang, Lombok, West Nusa Tenggara, Indonesia
Back to top