The Gili Meno saltwater lake tops the list of unique natural attractions that you can find on the quietest of the 3 Gili islands. The lake spans an approximate 8 hectares and is located near the mid-western half of the island. It's reachable on a 10-minute stroll or a 5-minute cidomo (horse-driven cart) ride from the boat docks on Meno's east coast.
Nature lovers can take in the serenity and greenery of the lake, with purposely built timber shelters that provide resting spots fit for birdwatching. They also serve as cool shelters that you can briefly escape to from the heat of the day. You can enjoy occasional sightings of a variety of species that roam free in their natural habitat.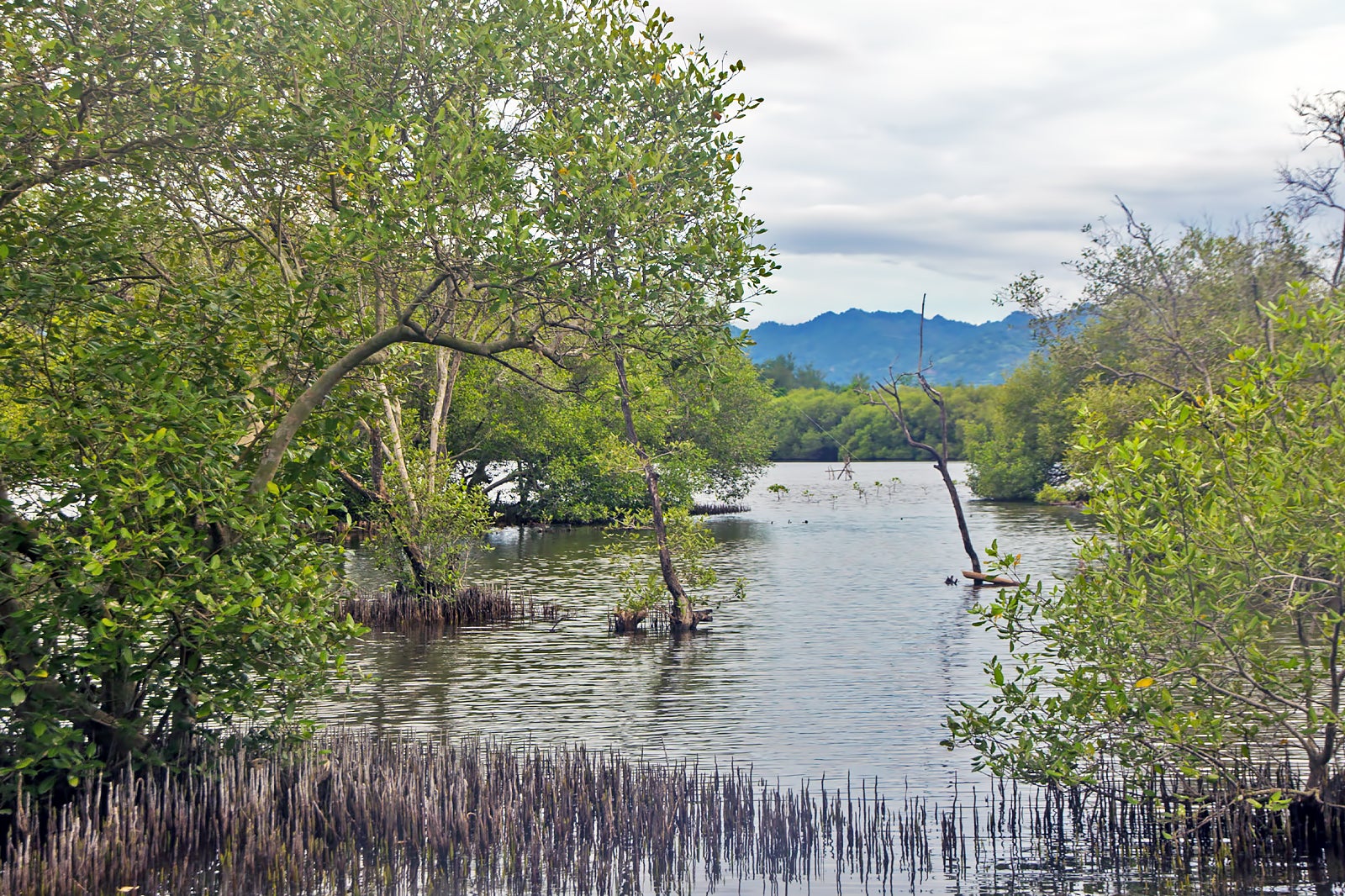 Highlights of Gili Meno Saltwater Lake
The lake and its surrounding area are locally referred to as 'Kawasan Ekowisata Mangrove Gili Meno', a mangrove ecotourism region. Once a dry-season traditional salt production site, this shallow lake is thickly bordered by a lush mangrove forest that extends to the island's western coast. A seaside park lined with casuarinas and palms is nearby, with abandoned stilt houses that once were part of the ecotourism project.
Although a bit old and weather-beaten, the wooden shelters are sturdy and cosy, good for breaks if you're coming back on your long walks from the beach. Restful middays at the lakeside offer cool breezes complementing the views. The placid water surface mirrors the blue sky against the belt of green, while the gentle sound of ripples against budding mangrove shoots further soothe the senses.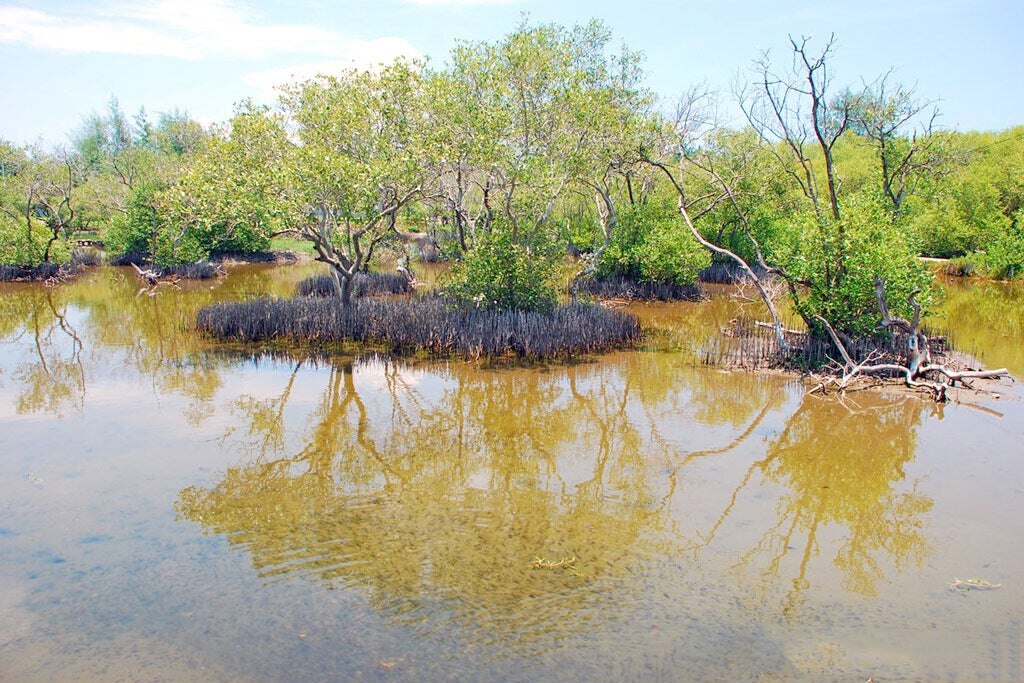 Occasional bird sightings here include migratory cattle egrets, blue kingfishers that swoop down and up again, usually clutching fish in their beaks, as well as storks, finches and even eagles. Down around the marshy mangrove shoots, you might also spot watercocks and large monitor lizards.
Gili Meno Saltwater Lake and Mangrove Forest
Location: Gili Meno, Gili Indah, Lombok, West Nusa Tenggara, Indonesia
Back to top