Westfield Forum des Halles
Go Shopping on the Site of the Former Central Food Market in Paris
Westfield Forum des Halles is a popular shopping mall in Paris, France, that welcomes 150,000 visitors daily. Set on the former central fresh food market site known as Les Halles, which was demolished in 1971, the modern retail complex is mostly underground. A direct connection to the Châtelet–Les Halles transit hub offers locals and travellers convenient access to the Réseau Express Régional or RER commuter rail and the Paris Metro.
Visitors to the Westfield Forum de Halles will find a fantastic selection of shops from both French and well-recognised international brands as well as independent boutiques selling everything from apparel to health and beauty products and more.
Westfield Forum des Halles - one of the highlights of 10 Best Places to Go Shopping in Paris (Read all about Paris here)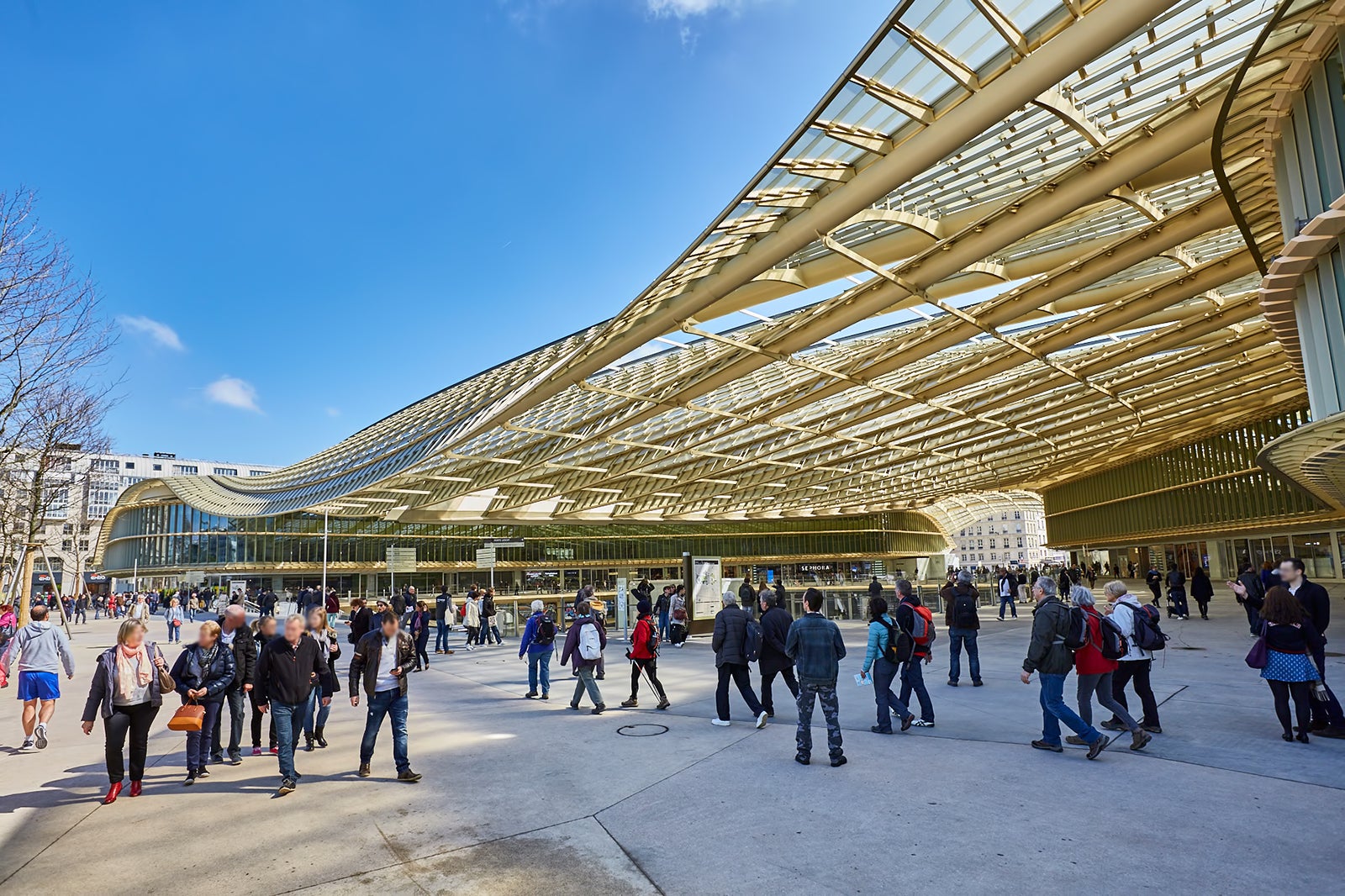 Westfield Forum des Halles highlights
The Westfield Forum des Halles is set in the Quartier des Halles, the old market district of Paris. The huge shopping centre offers plenty to experience, whether it's popping in the trendy shops for the perfect find, catching a movie at the cinema, or grabbing a bite to eat at one of the restaurants and bars.
The area around Westfield Forum des Halles is also worth exploring. Along with being connected to the world's biggest underground subway station, the shopping centre is close to Rue Montorgueil, Rue Quincampoix and Rue Tiquetonne, which also boast shops and restaurants worth a visit.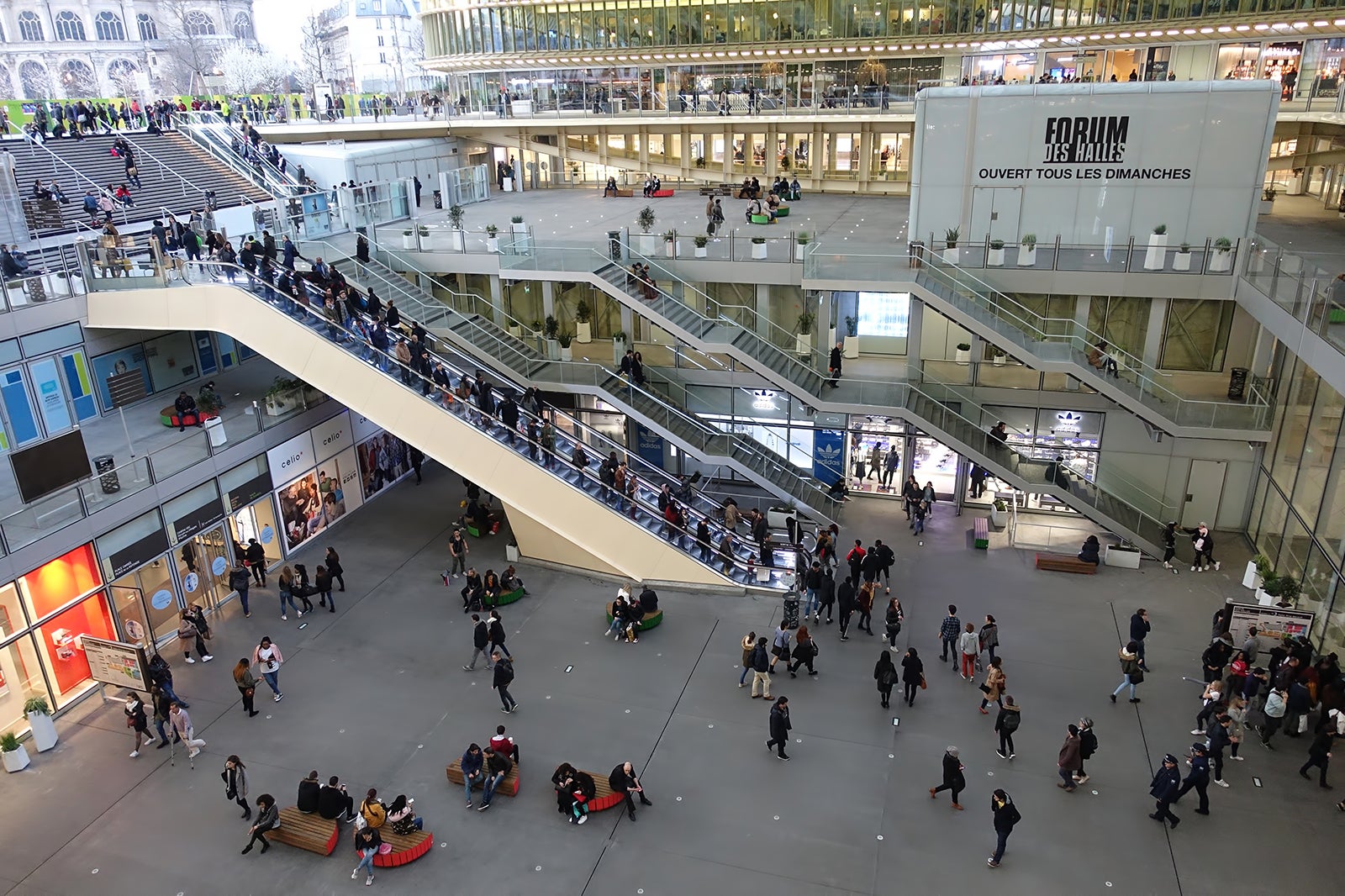 Good to know when visiting Westfield Forum des Halles
The Westfield Forum des Halles underwent a major renovation and reopened in 2018. Another recent feature is the Canopy, a striking, modern curvilinear roof that draws inspiration from the forest canopy and covers the forum.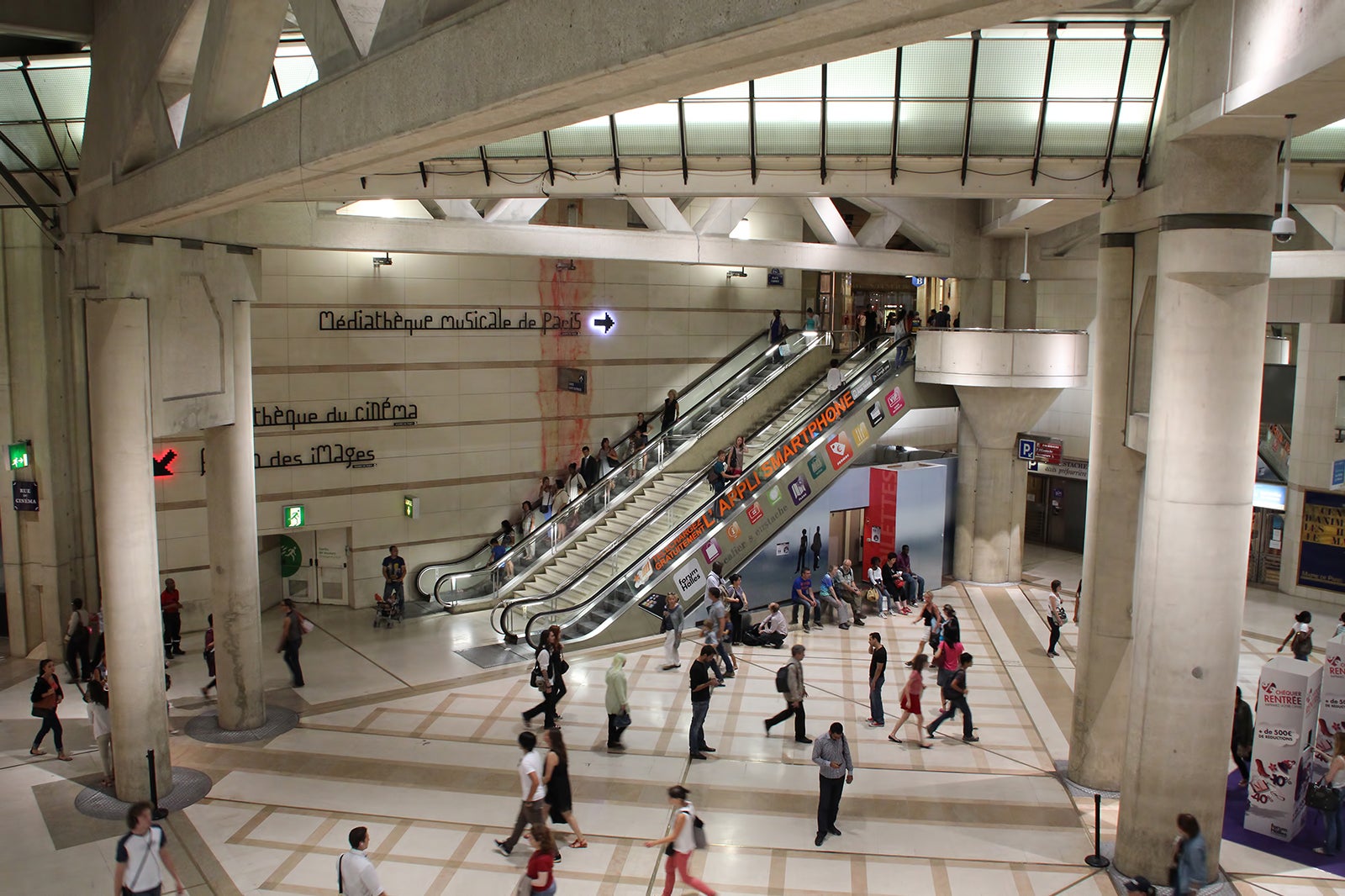 Westfield Forum des Halles
Location: 101 Porte, Rue Berger, 75001 Paris, France
Open: Monday–Sunday from 8 am to 7 pm
Phone: +33 (0)1 44 76 87 08
Back to top