The Orsay Museum displays esteemed paintings by the likes of Monet, Degas, Renoir, and Cézanne. But there's more to this museum than Impressionism. The paintings, sculptures and architectural pieces span the period from the mid-19th to the early 20th century, and there's also an impressive photography collection that includes Paris street scenes from the 19th century.
The building which houses Orsay Museum is an Art Nouveau masterpiece that still has many of the train station's original features. Head up to the fifth floor to see the gigantic clock built into the window, with its breathtaking views across Paris to Sacre-Coeur Basilica. Temporary exhibitions cover an eclectic array of subjects, from forgotten 19th-century photographers to the ways the natural sciences have influenced art.
Orsay Museum in Paris - one of the highlights of 10 Best Museums in Paris (Read all about Paris here)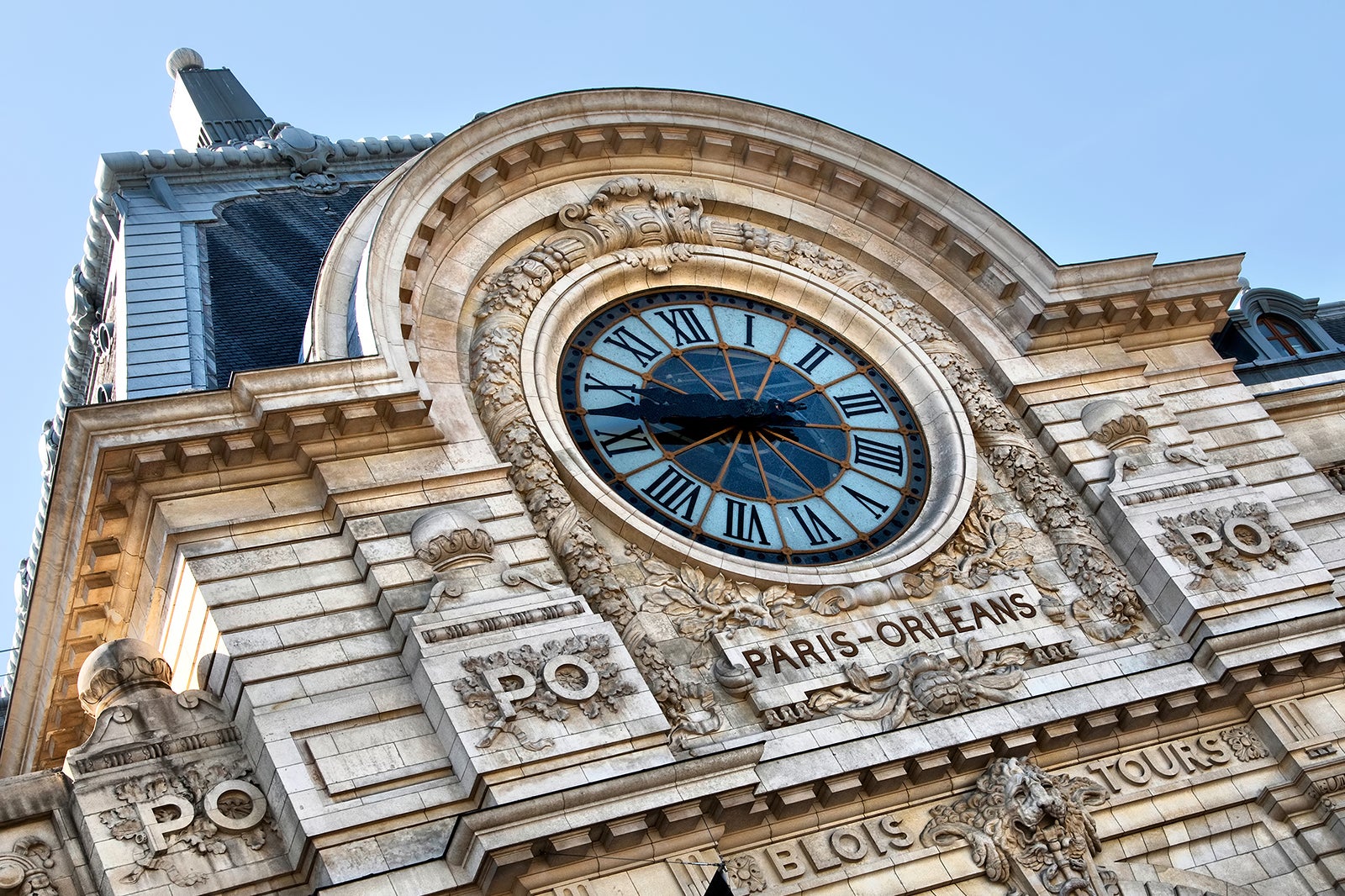 A brief history of Orsay Museum in Paris
The building which houses Orsay Museum was originally a railway station, built in 1900 for the Paris World Fair. It served as a terminal for the Paris-Orléans railway until 1939 when it became too small for modern electric trains. It was variously used as a mailroom, an auction house and a film set over the following decades until a renewed interest in 19th-century architecture led to the station being classified as a historical monument.
The station's central location on the bank of the Seine and graceful period architecture made it an obvious choice to display Musées de France's extensive collection of 19th- and 20th-century masterpieces. It's also home to works from previous Paris World Fairs – look out for 6 bronze sculptures in the square next to the museum, created in 1878, which each represent a continent.
What are the highlights and features of Orsay Museum?
Orsay Museum's collection of Impressionist and Post-Impressionist paintings is one of the biggest in the world, featuring works by celebrated masters like Claude Monet, Edgar Degas, Pierre-Auguste Renoir, Berthe Morisot, and Paul Cézanne. Highlights include Whistler's Mother by James McNeill Whistler, Starry Night by Vincent van Gogh, and Edouard Manet's Olympia, a famous nude painting that sparked controversy when it was first exhibited at the Paris Salon.
Among its impressive collection of bronze and marble sculptures, don't miss the enormous gilded bronze statue of Hercules the Archer, which is on display in Galerie Françoise Cachin. Another highlight is The Gates of Hell by Auguste Rodin, a 6-metre-tall sculpture depicting a scene from Dante's Inferno. A scale model of the museum and its surroundings is installed beneath glass flooring, so you can enjoy an aerial view of this miniature Paris.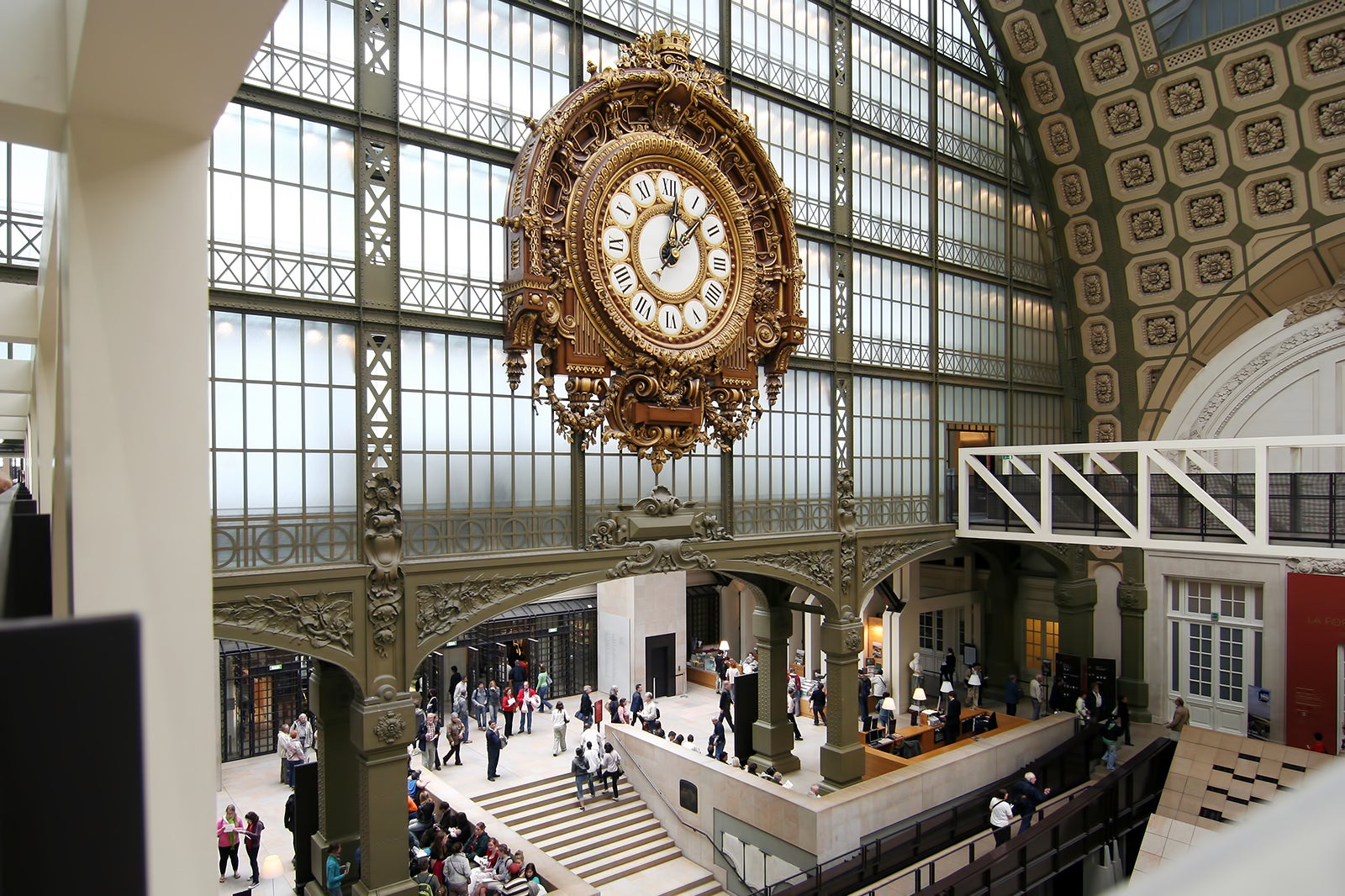 Good to know about Orsay Museum
Skip the queues at Orsay Museum by buying your ticket online and collecting it at the side entrance on Rue de Lille. If you're planning to visit lots more museums, pick up a Paris Museum Pass, which gives you free entry to more than 50 museums, galleries, and monuments. The Louvre and Orangerie Museum are included in the pass, and both are just a short stroll across the Seine.
The quietest times to visit are weekday mornings or Thursday evenings after 7 pm. The museum hosts lunchtime and evening performances of classical and chamber music, as well as films and other performances. Schedules are posted on their website. The closest subway stop to the museum is Solférino on Line 12, or you can take buses 68, 69, or 87 to Henry de Montherlant.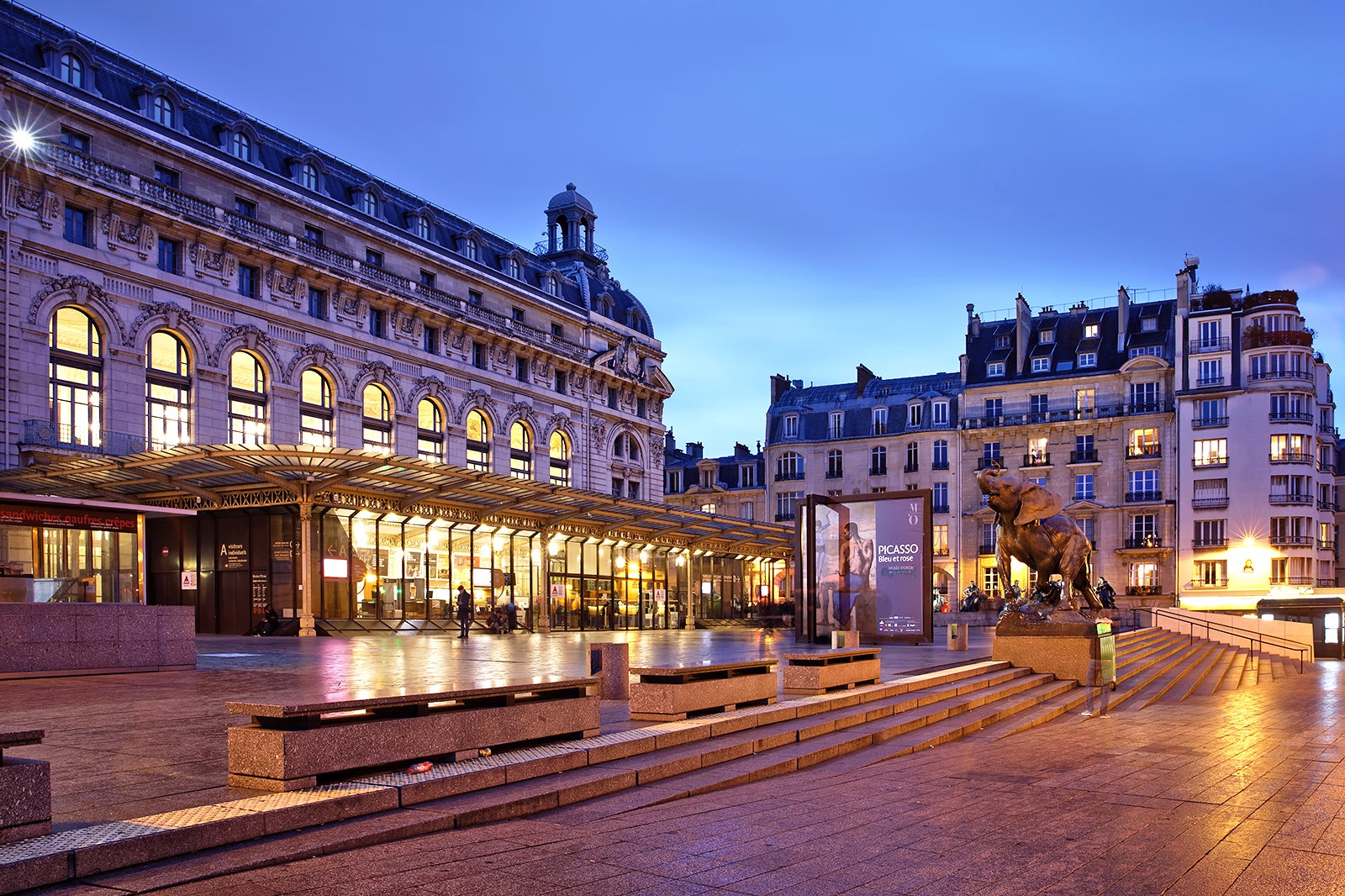 Orsay Museum in Paris
Location: 1 Rue de la Légion d'Honneur, 75007 Paris, France
Phone: +33 (0)1 40 49 48 14
Back to top