La Tête dans les Nuages
Visit a Colourful Arcade With Skee Ball, Video Games and Hours of Fun
La Tête dans les Nuages is an old-fashioned video arcade and party centre where you and your entire family can have a blast all day long, whether it's dancing, bowling, riding a mechanical bull, or actually blasting aliens from the sky.
This games room in the heart of downtown Paris, just steps away from the city's museums and art galleries, spans over 1,500 square metres and has around 130 attractions at any given time. Some are permanent and others rotate in and out. Paris may be known for sidewalk cafes and historic landmarks, but this is a space that's dedicated to the oldest of pastimes: playing games.
La Tête dans les Nuages - one of the highlights of 10 Best Family Things to Do in Paris (Read all about Paris here)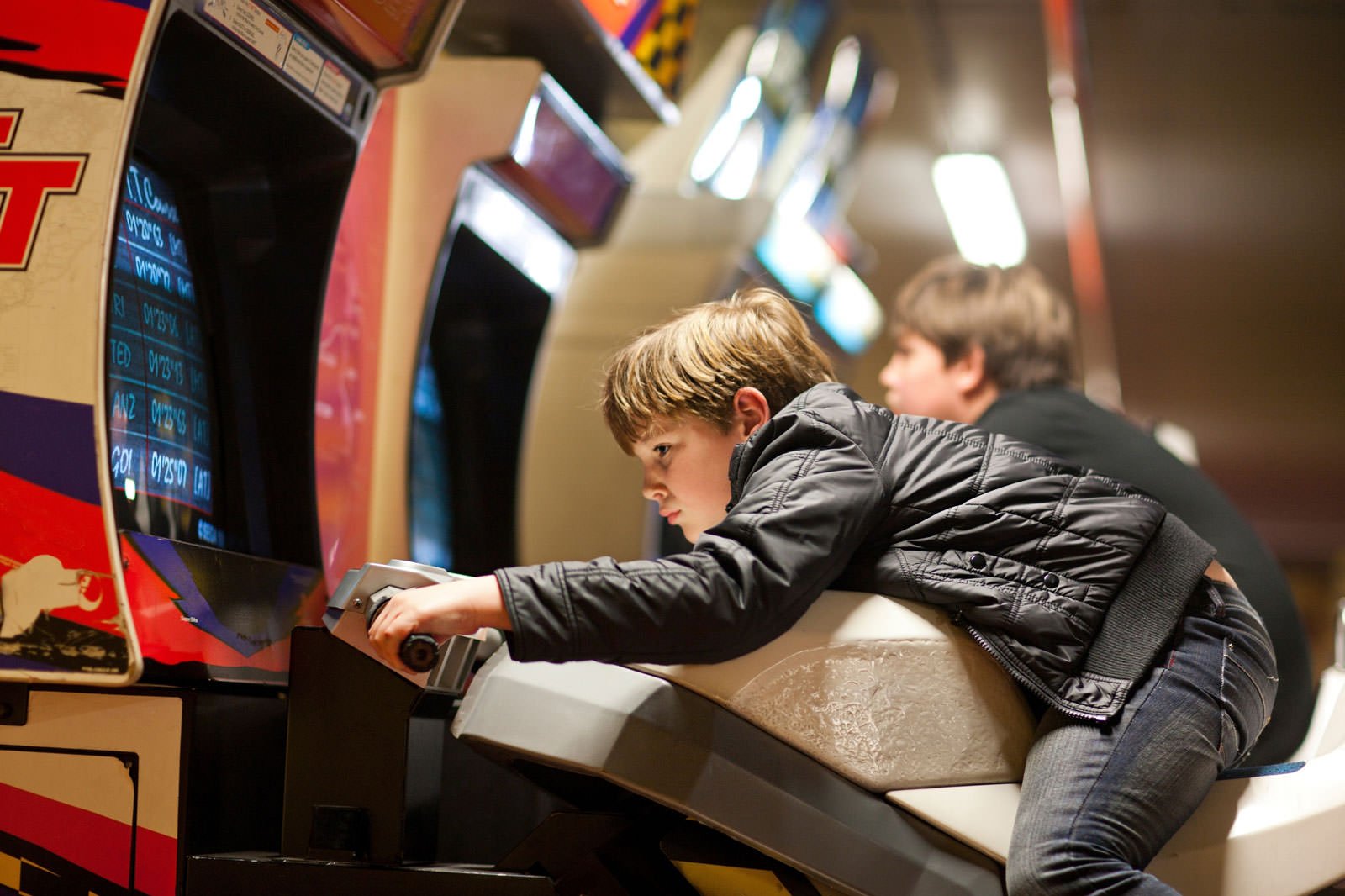 Highlights of La Tête dans les Nuages
La Tête dans les Nuages offers a wide range of gaming experiences to suit every age. You can shoot a few rounds of billiards or play a couple of games of bowling. You can hop into a racing simulator and tear up the track. You can play first-person shooters, engage in Virtual Reality experiences and even take a 4D dark ride. There's even a kids' section with special rides and games just for the little ones.
If you get hungry, you can eat and drink at the onsite café. Here you can enjoy sweet treats, savoury meals and a variety of beverages.
Good to know about La Tête dans les Nuages
La Tête dans les Nuages is open to the public all year round, is a great option when you're looking for an indoor activity and is friendly for adults and kids of every age from 9 to 90. It's not a pet-friendly facility, so don't bring your dog.
It's largely accessible to people with disabilities, though some of the games and rides may, by their nature, be difficult to access. If you do need special accommodation, call ahead and talk with them. They also have private rooms that can be rented for your personal events.
La Tête dans les Nuages
Location: 5 Boulevard des Italiens, 75002 Paris, France
Phone: +33 (0)1 40 13 08 08
Back to top