The Jewellery Quarter is an urban village at the edge of Birmingham's city centre that has hundreds of jewellers, specialist retailers and designers, along with museums, cafes, restaurants and bars. For around 2 centuries, it's been the place where goldsmiths and silversmiths have been working and producing around 40% of the UK's jewellery output.
You can commission custom gifts as it will help you save more on high street jewellery prices. If you want bespoke handcrafted pieces, you can have everything made from scratch here. You can also choose from a myriad of antique and vintage jewellery.
Nestled between shops are several art galleries and museums, where you can walk back in time to learn about the quarter's unique heritage. Between retail shopping and exploring museums, you can get refreshments at one of the many cafes near the area. A day won't be enough to cover everything the quarter has to offer. However, if you're there to get jewellery done, you'll have plenty of time to drop by museums and other local retailers.
Jewellery Quarter in Birmingham - one of the highlights of 10 Things to Do in Birmingham off the Beaten Track and 10 Fun Things You Didn't Know About Birmingham (Read all about Birmingham here)
What are the highlights of the Jewellery Quarter?
The Jewellery Quarter contains Europe's largest concentration of jewellers, so you'll find all kinds of family-run shops. Whether you want to sell, buy or repair your jewellery, you can do all of that here. The craftspeople combine traditional techniques with contemporary designs and premium materials to make you stunning pieces at competitive prices.
Some of the UK's well-known jewellers can be found in the quarter. That includes Diamond Heaven, which produces a large array of certified diamond and platinum rings at merely a fraction of the high street price. Platinum Jewellers specialise in platinum and gold rings for engagements and weddings. You'll also find contemporary jewellers like Becca Williams, which draws inspiration from the natural world to create unique pieces.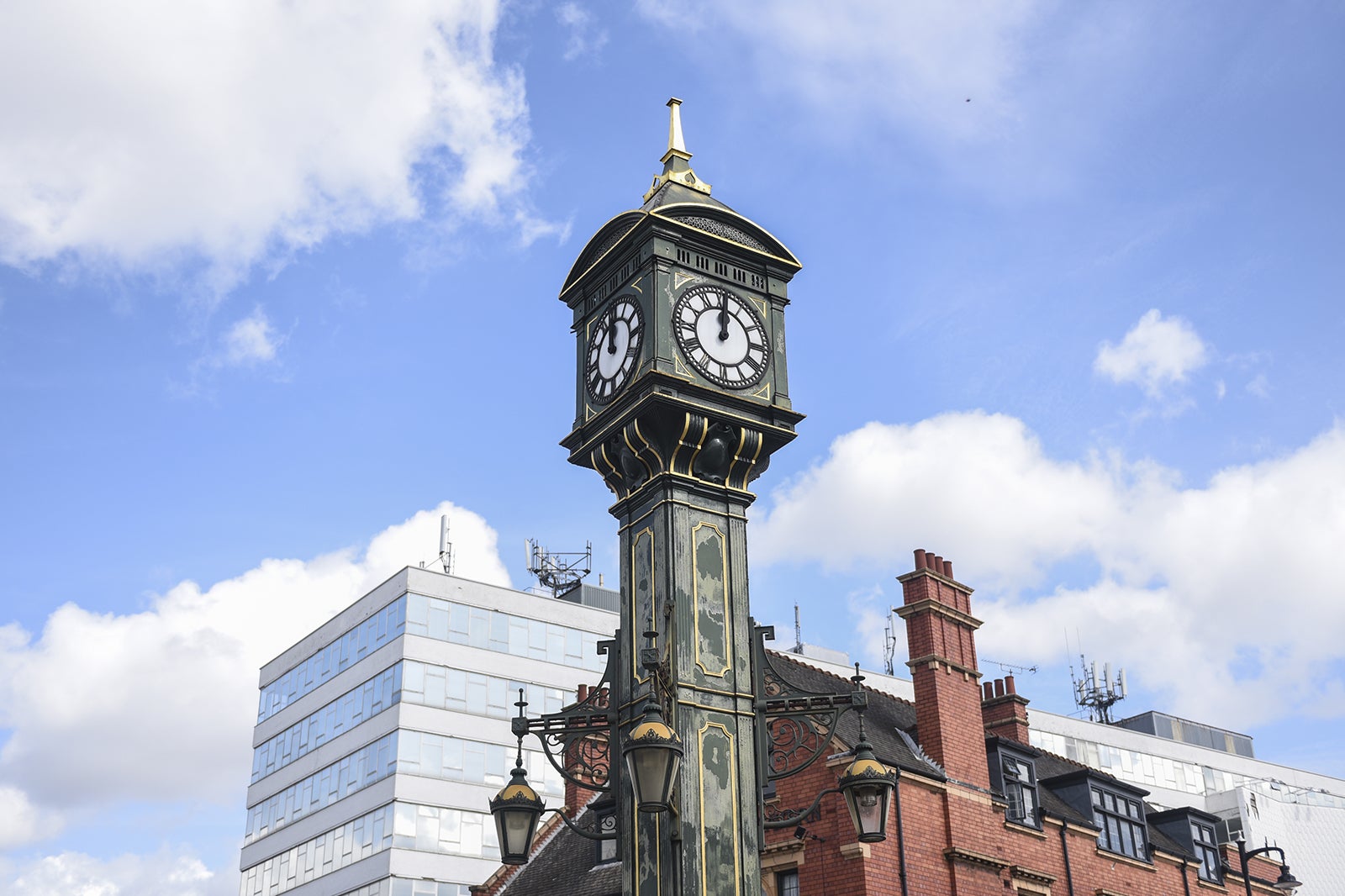 How to support local establishments in the Jewellery Quarter?
The world-famous Jewellery Quarter is an excellent place to explore independent retailers. From handcrafted pens and home furnishings to clothing, there's a wide variety of craftspeople and enterprises in the area.
If you love hunting for bargains, you can attend live auctions with Biddle & Webb. They offer huge discounts on wines, antiques and general goods. If you love getting great deals on luxury items and designer brands, Fellows is the place to go. It is one of the UK's most established auction houses.
Once you're done exploring, grab a drink at the quarter's many pubs, swanky bars, beer gardens and microbreweries. The area offers a bustling nightlife scene that's a bit more laidback and relaxed than the city centre. You can enjoy a cold drink while listening to live music.
Good to know about the Jewellery Quarter
Those who are travelling by train can hop off the Jewellery Quarter Station on Vyse Street. The trains are connected to major cities and towns, including London. They run every 10 minutes.
If you're driving, follow the brown tourist signs on the major routes to get to the quarter. You can park your vehicle in a multi-storey car park in Vyse Street and Newhall Street. You can even park on the street if you find a vacant spot.
Look for the historic Chamberlain Clock as most of the quarter's jewellery shops are along the streets surrounding the clock. You can save up to 15% with a Jewellery Quarter Explorer pass, which grants you access to the Museum of the Jewellery Quarter, the Coffin Works, and the Pen Museum.
Jewellery Quarter in Birmingham
Location: Jewellery Quarter, Birmingham, UK
Back to top