Brick Lane in London
A Bustling Street with Vibrant Markets, Hip Boutiques and Delicious Cuisine
Brick Lane presents the best of London's art, culture and dining scenes all in one place. With the city's East End known for its diverse and alternative community, Brick Lane has long been known for its wide array of bohemians and their hedonistic lifestyles.
Although this tight cobbled street has rapidly grown in popularity, leading to a large effort to clean up its less-than-savoury elements, there are still plenty of authentic experiences to be enjoyed. From an ever-changing variety of large-scale murals to underground vintage clothing warehouses and the full spectrum of local and international flavours, Brick Lane is where tourists can explore London's creative underbelly with ease.
Located in Tower Hamlets (between Shoreditch and Whitechapel), it's a great place to have a wander through the labyrinth of side streets and tucked-away spots for a couple of hours. You're bound to find a striking variety of food, fashion and artistic delights.
Brick Lane in London - one of the highlights of 10 Most Instagrammable Places in London and 10 Most Popular Streets in London (Read all about London here)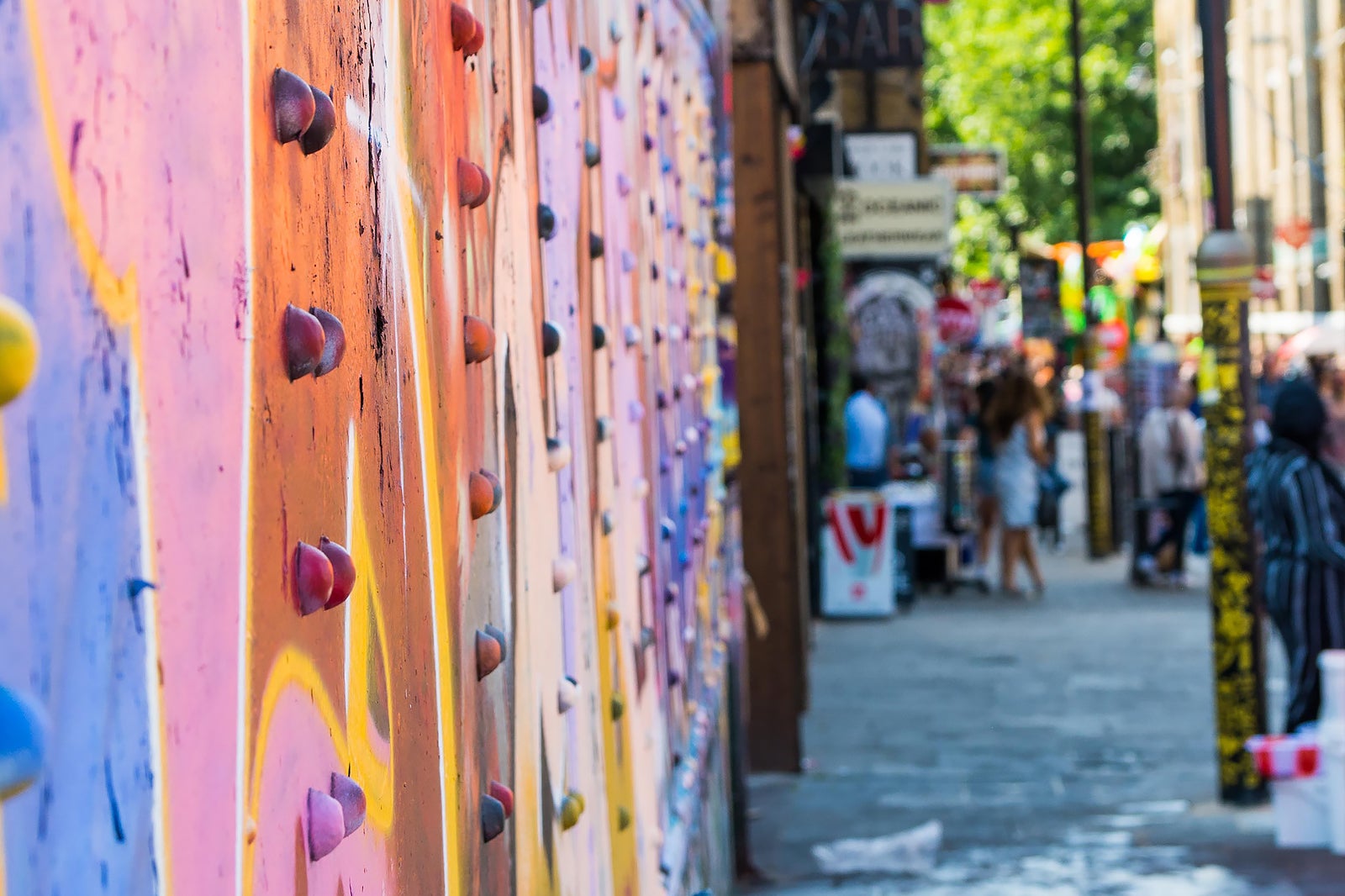 What are the highlights of Brick Lane?
With Brick Lane serving as a major creative hub for decades, there's a wealth of fascinating street art to discover on essentially every corner. You can walk up from the Algate East Station end to find works by artists such as Banksy, D*Face and Ben Eine. You can also head into nearby Fashion Street and Hanbury Street to find plenty more cool examples of urban art.
If you'd rather explore art from inside a white-walled space, the Brick Lane Gallery presents a raft of contemporary pieces created by both local and international artists. Across painting, video work, sculpture and photography, this much-loved gallery is largely focused on highlighting the work of emerging and mid-career artists rather than global superstars.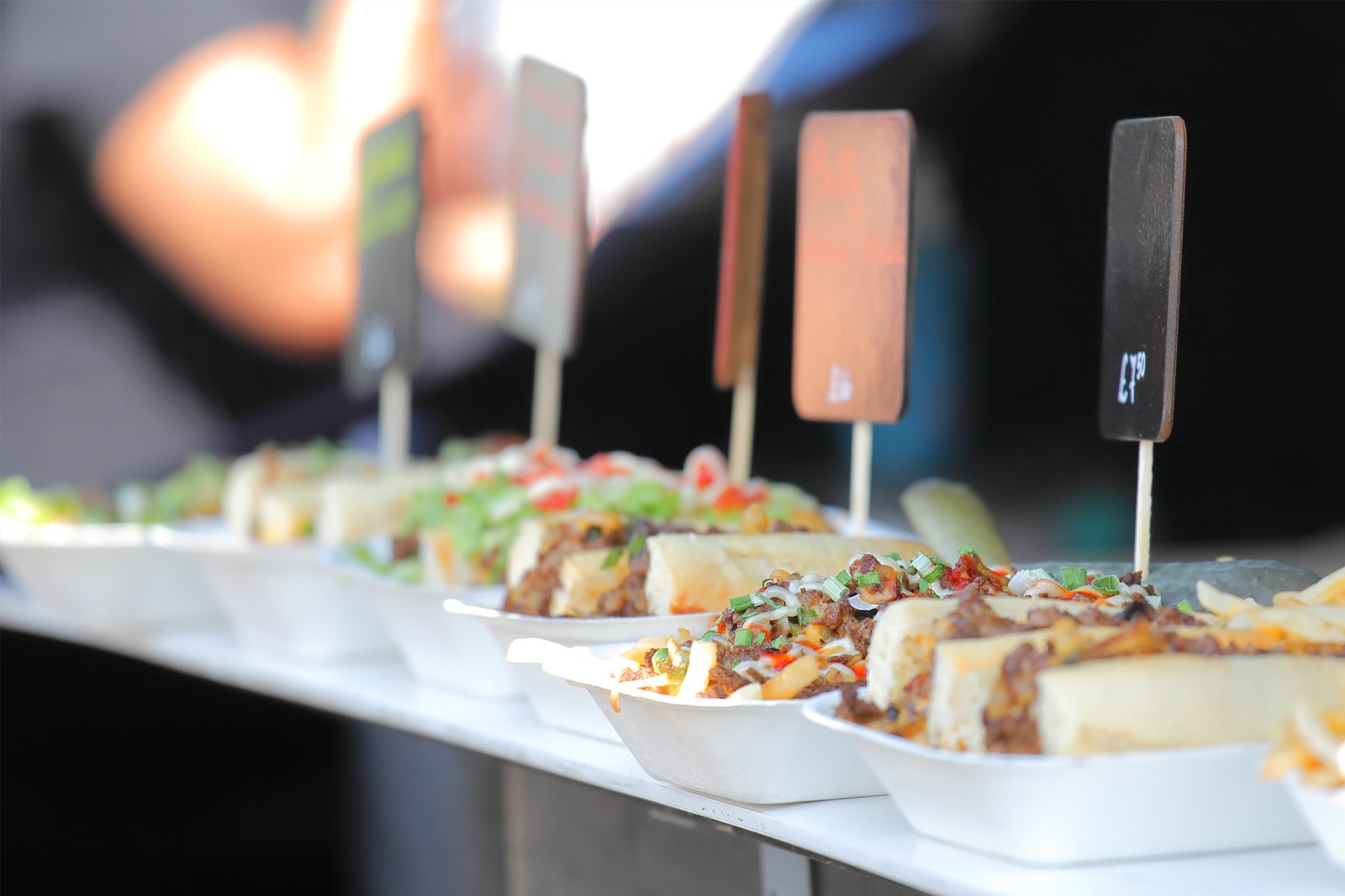 What to eat and buy in Brick Lane?
Part of what makes Brick Lane so special is its diverse immigrant population, which has contributed to the huge number of curry houses spread along the streets – more than 50 in total. Consider Aladin Indian Restaurant, City Spice or Bengal Village for something truly next level.
Paying a visit to Brick Lane on a Sunday is a great choice. That's because the Brick Lane Upmarket takes over Truman Brewery with more than 140 stalls of eclectic artworks, vintage fashion and delicious street food. This is a great chance to get in touch with London's independent creatives and find something unique to take home.
Finally, there's no shortage of great pubs, cafés and restaurants, both along and surrounding Brick Lane. Head to Kahailia for the best coffee on the strip, while The Ten Bells is a top choice for a pint.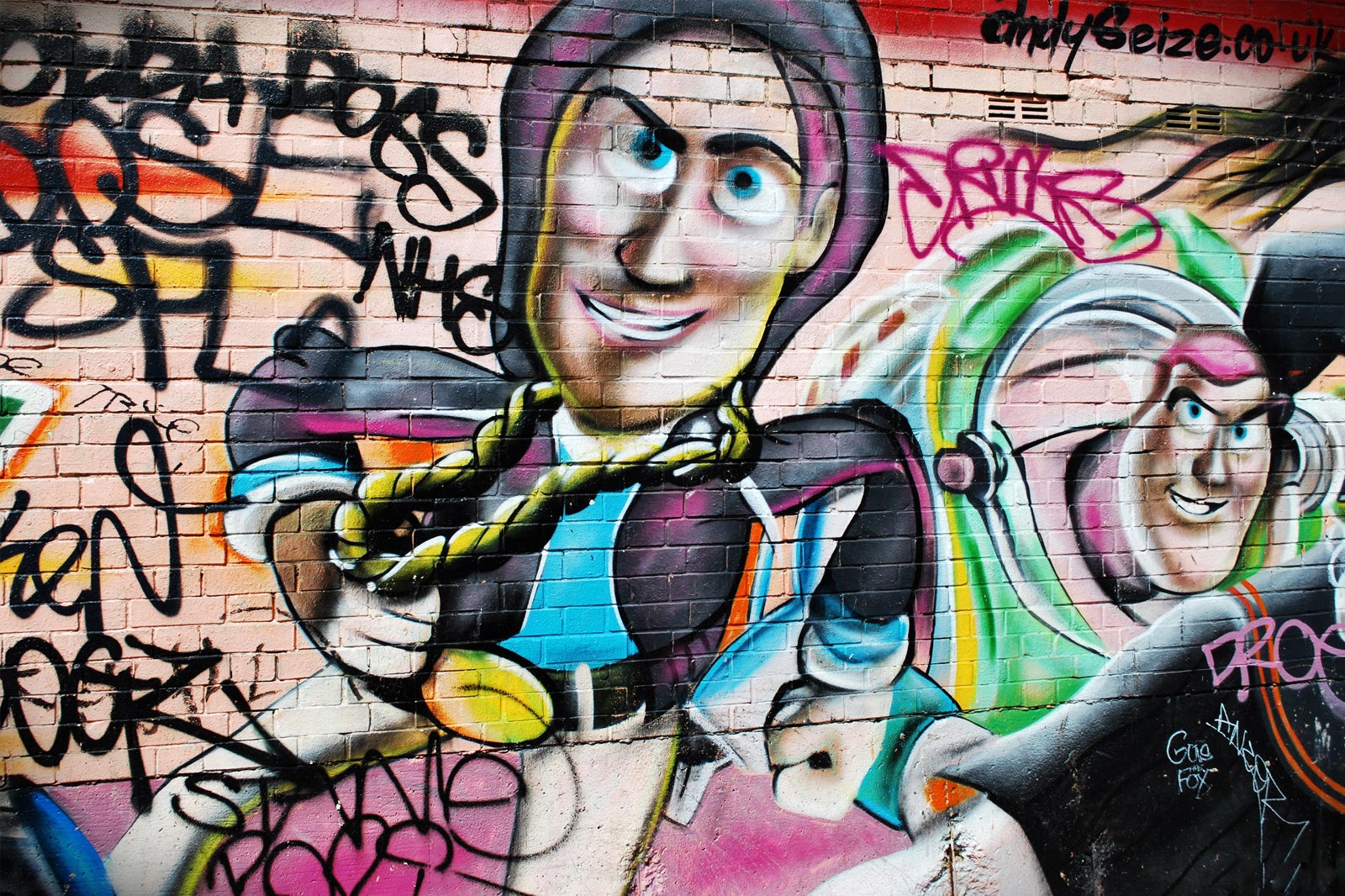 Good to know about Brick Lane
Brick Lane is bustling with activity no matter what day you visit. However, if you attend on market days, it's a good idea to head along early to escape the crowds and find the best bargains.
You should also be aware that each market has different operating hours. So, if you want to attend the Brick Lane Market, the Vintage Market or the Backyard Market, among others, check their websites for exact details. Although most traders at these markets will have card payment options, some will only accept cash. Don't worry, there are several ATMs in the area if you forget to get some beforehand.
With Brick Lane right in the heart of East London, there are lots of transport options for getting there. You can ride the Tube to Aldgate East or Liverpool Street, while bus lines 55, 149, 242 and 388 will also get you there with ease.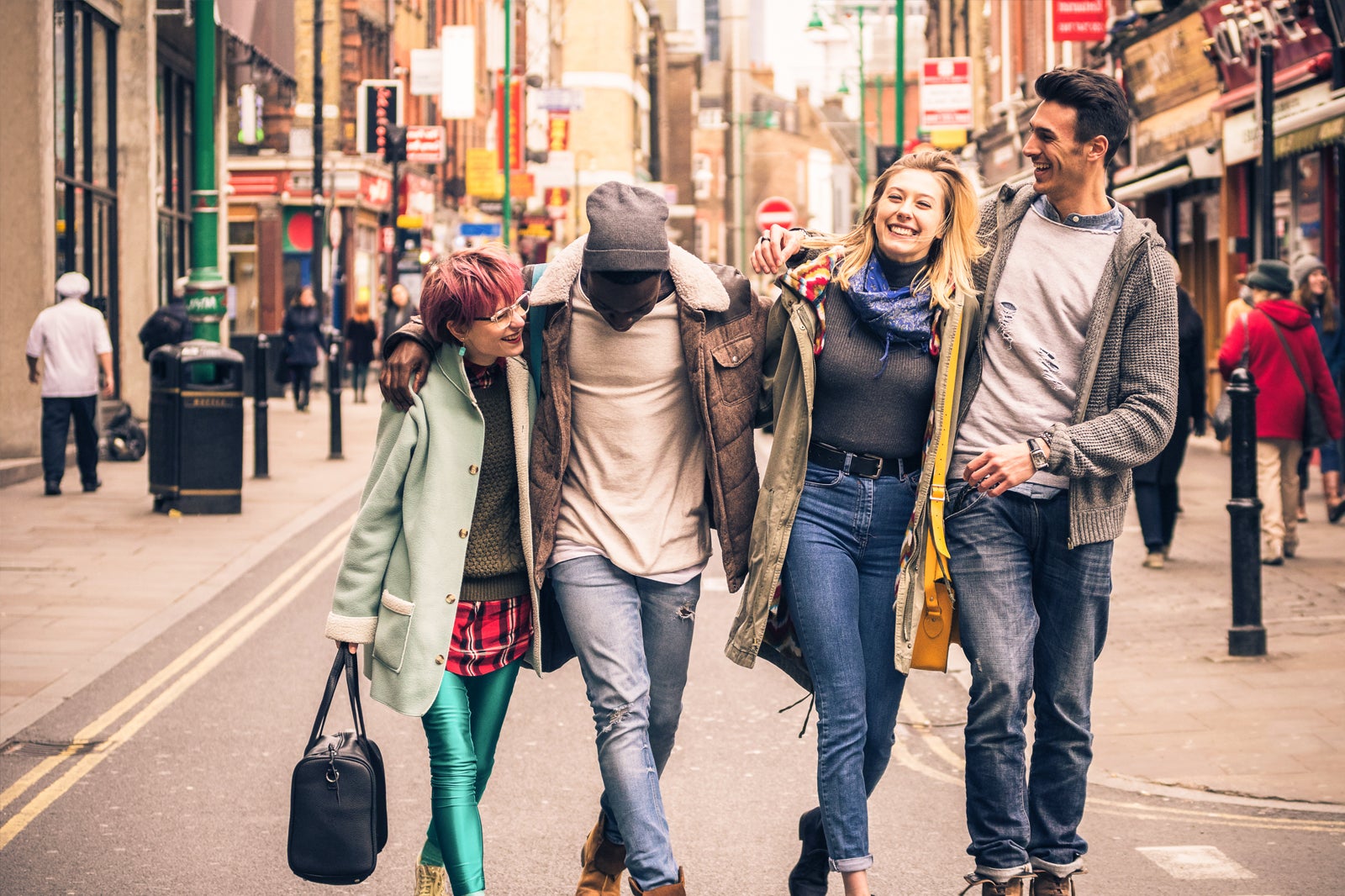 Brick Lane in London
Location: Brick Lane, Shoreditch, E1 6QL, UK
Back to top