10 Best Things to Do in Lincoln
What is Lincoln Most Famous For?
The best things to do in Lincoln embrace both the city's long and remarkable history as well as its modern and lively atmosphere. The city is quite compact, making it at once easy to walk around and a challenge to navigate in a car. Its small size is more than made up for by its high concentration of interesting sights and experiences. It also means that you're no more than a 5-minute drive away from open countryside.
Lincoln is a university city and, thanks to its small size, students make up quite a large proportion of the population during the school year. This makes it quite a budget-friendly destination with plenty of cool bars, cafés and boutiques.
What are the best things to do in Lincoln?
1
Lincoln Castle
See a copy of Magna Carta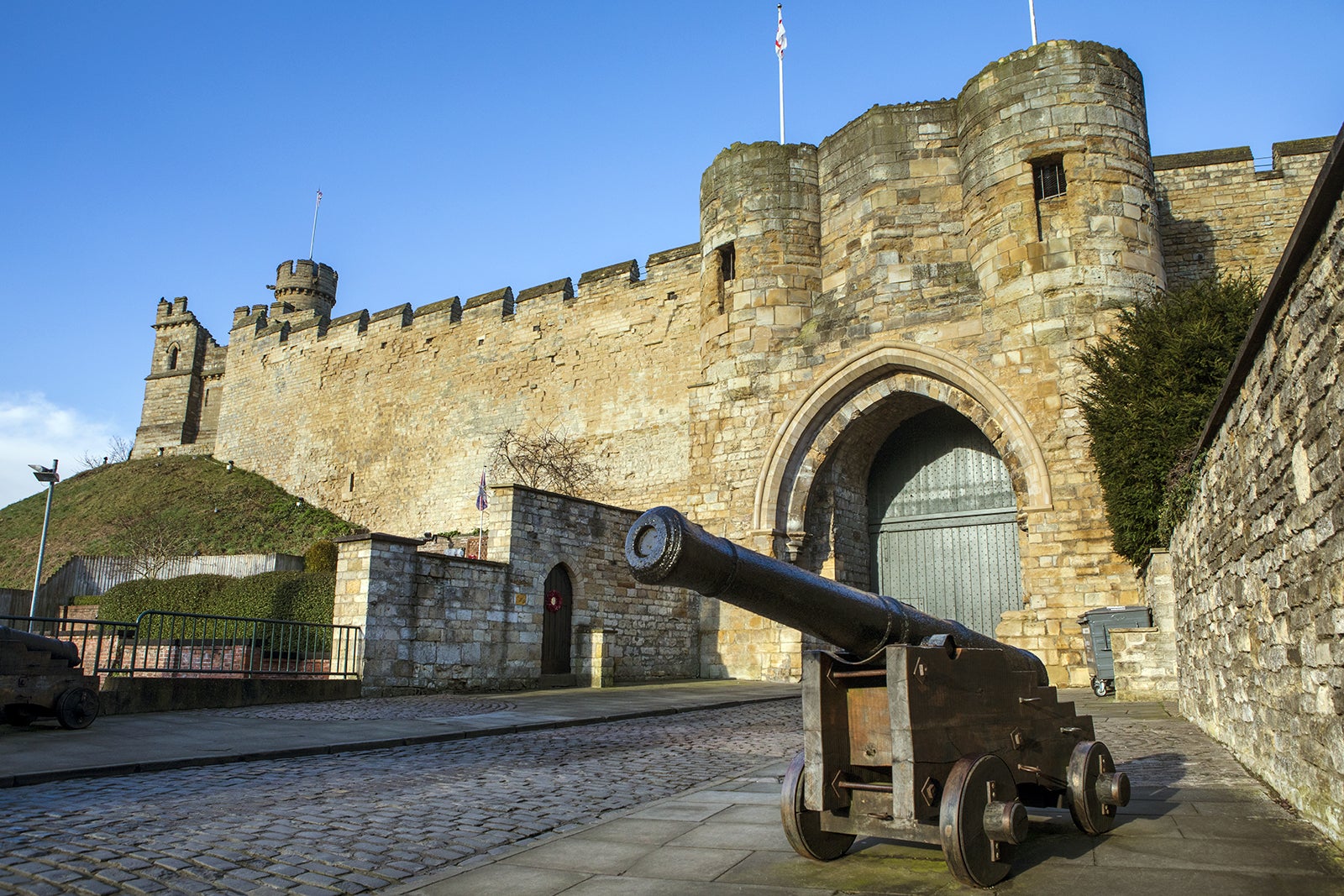 Lincoln Castle holds a very important place in English history, being the site of 2 important medieval battles and now hosting 1 of 4 original copies of Magna Carta – effectively the English constitution. Built in the 11th century, it dominates the hilltop alongside Lincoln Cathedral and is still in active use, with one of the city's courthouses contained within.
Walking around the castle walls gives you a fantastic view of Lincoln at any time of year, but visit during December and you'll find the castle courtyard packed with stalls for the Lincoln Christmas Market. The German-style market is the shopping highlight of the year, but if you can't make it in December, the Lincoln Maker's Market is held just outside the main gate on the first Saturday of every month.
Location: Castle Hill, Lincoln LN1 3AA, UK
Open: April–October: daily from 10 am to 5 pm. October–April: daily from 10 am to 4 pm
Phone: +44 (0)1522 554559
2
Steep Hill
The name says it all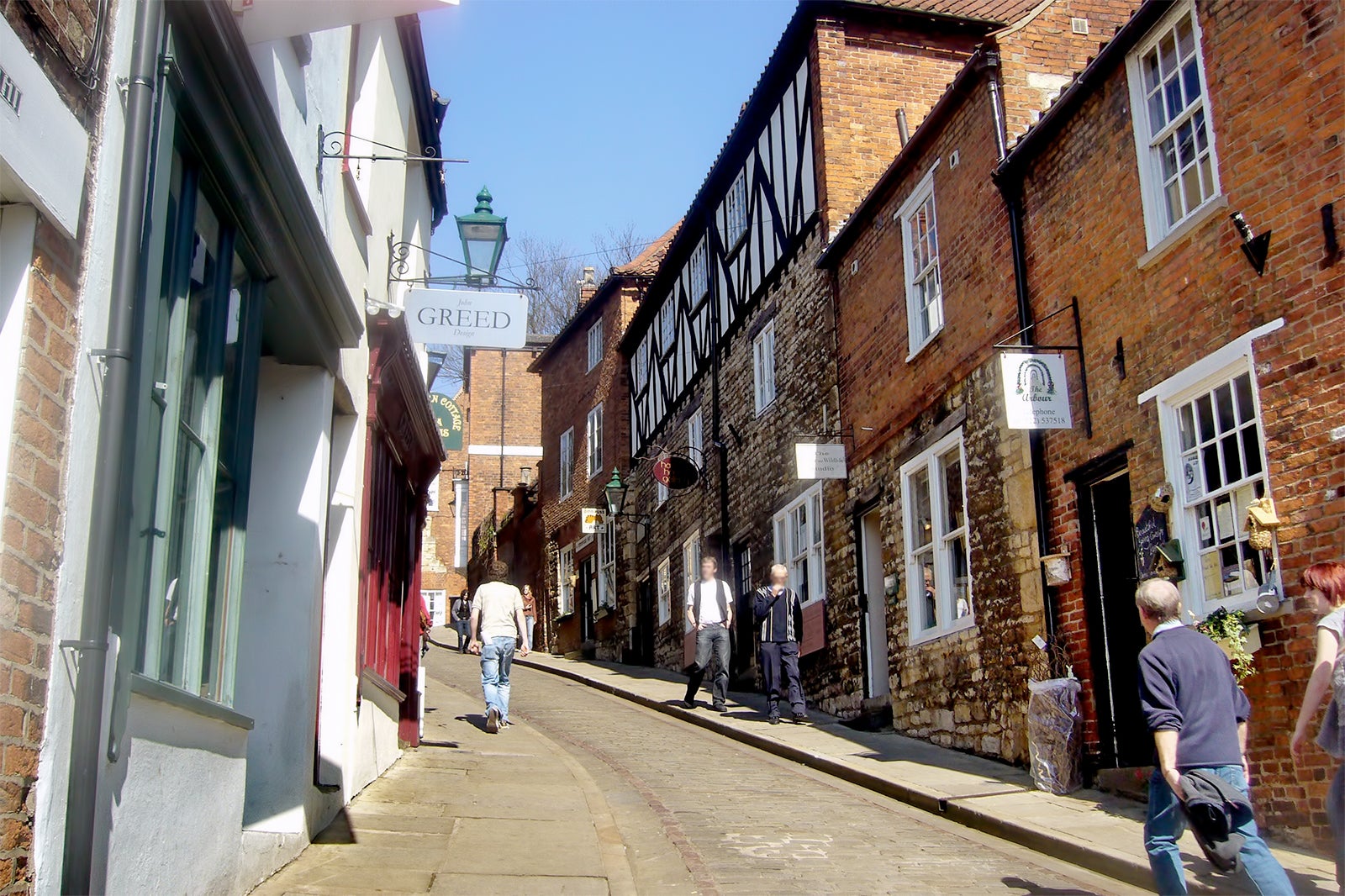 If you're walking from the High Street up to Lincoln Cathedral, you'll first have to contend with Steep Hill. The narrow, historical road justly deserves its name because the ascent is at an angle of 16.12°, making it one of the steepest streets in England.
As exhausting as the climb is, it's something of a rite of passage for anyone visiting Lincoln and remains a popular site that's worth seeing. The cobbled street (with a very convenient handrail) is lined with beautiful red-brick and timber frame houses containing independent art galleries, tea rooms, spas and boutiques. Browns Pie Shop is among the highlights, as are Harding House Gallery and Jew's House Restaurant.
Location: Steep Hill, Lincoln, UK
photo by Tanya Dedyukhina (CC BY-SA 3.0) modified
3
Lincoln Cathedral
Look out for the Lincoln Imp!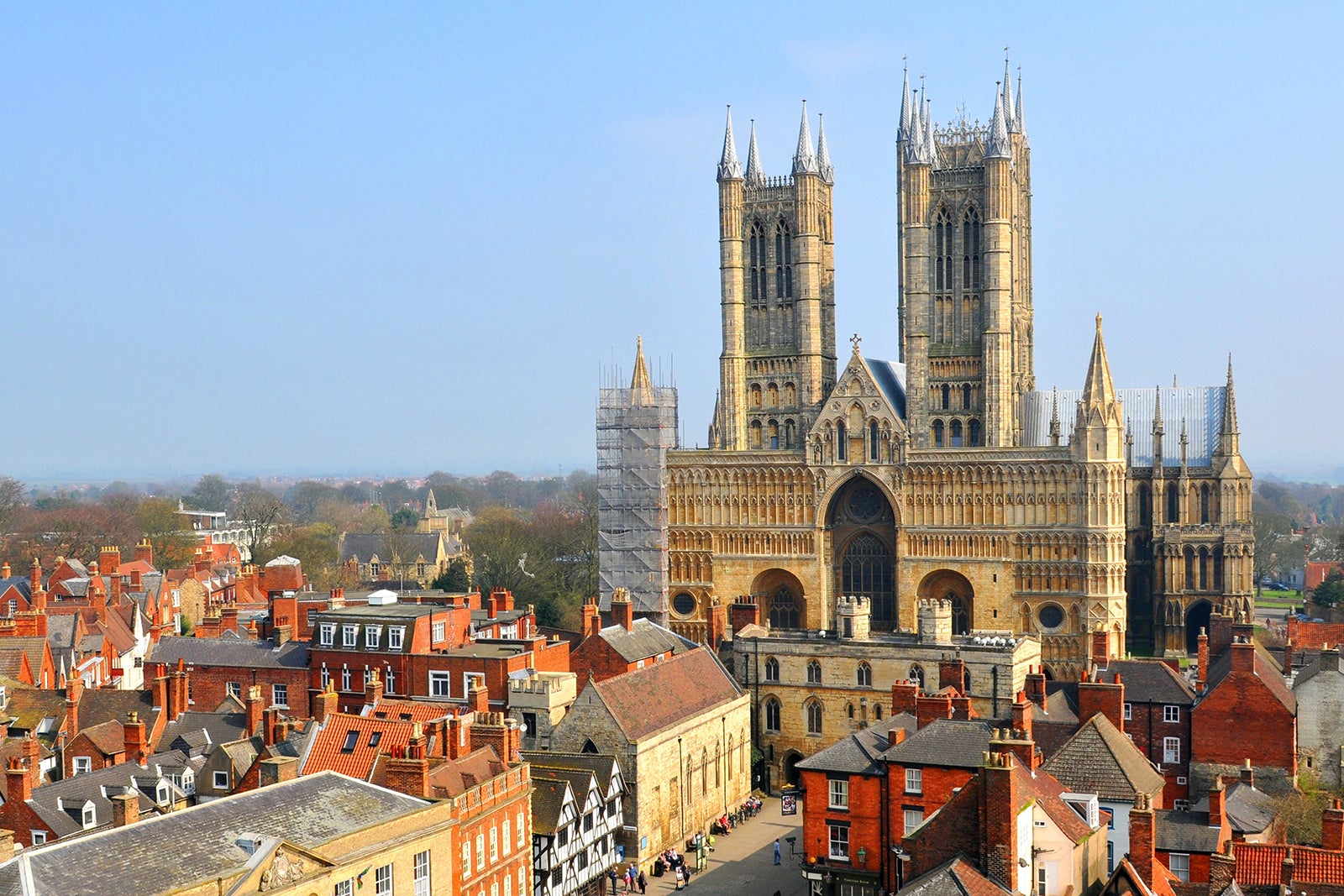 At 272 ft tall and positioned at the top of a hill, Lincoln Cathedral towers above the city, making it visible from almost everywhere in Lincoln. Also called the Cathedral Church of the Blessed Virgin Mary, building work started in 1072. With its original lead-covered wooden spires, which collapsed around 1547, its total height was 520 ft, making it the world's tallest building for over 200 years. In summer, you can climb the 338 steps to the top of the main tower for a fantastic view of Lincoln.
The Gothic design includes some fascinating features both inside and out, the most famous of which is the little imp at the top of a pillar. The folklore surrounding the devilish little creature has led to it becoming a symbol for Lincoln. Even the local football team is known as the Imps!
Location: Minster Yard, Lincoln LN2 1PX, UK
Phone: +44 (0)1522 561600
4
Museum of Lincolnshire Life
Learn about the county's important place in history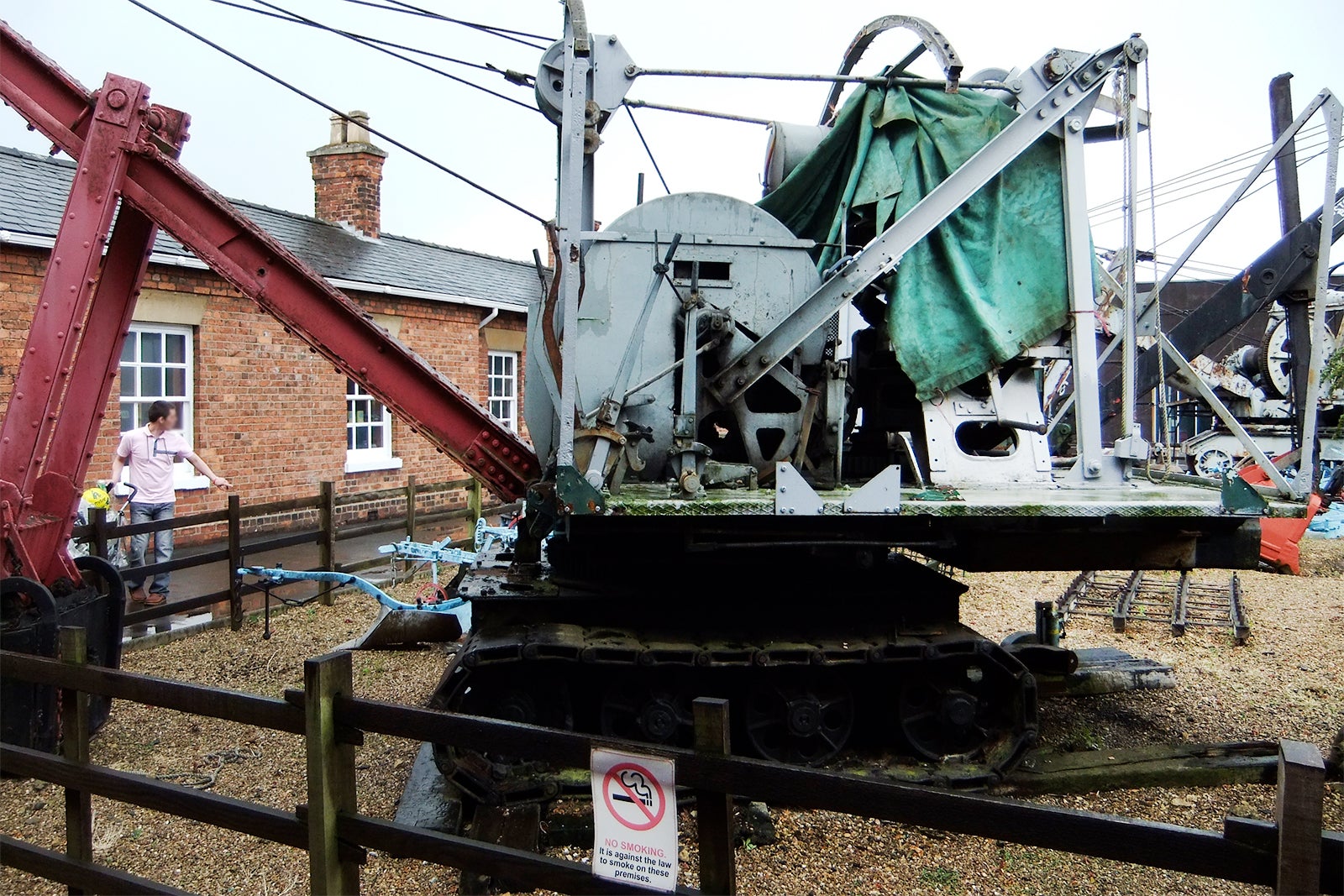 The Museum of Lincolnshire Life tells the fascinating story of the county's past from 1750 to the present day. It especially focuses on how the Industrial Revolution transformed the primarily rural communities. Among the museum's 250,000 artefacts is an array of farming machinery, recreations of historical shops and houses and even a World War I tank. Even the museum building itself has a historical significance, dating from 1857 and once being the barracks for the North Lincoln Militia.
Despite its historical setting, the museum has a modern approach, with interactive displays. There's also a museum trail and a playground for kids. There are special events held throughout the year, often focusing on a specific era of the region's history – these events may add a cost to enter what is otherwise a free museum.
Location: Burton Rd, Lincoln LN1 3LY, UK
Open: Daily from 10 am to 4 pm
Phone: +44 (0)1522 782040
photo by Rept0n1x (CC BY-SA 3.0) modified
5
High Street
High-end stores in historical settings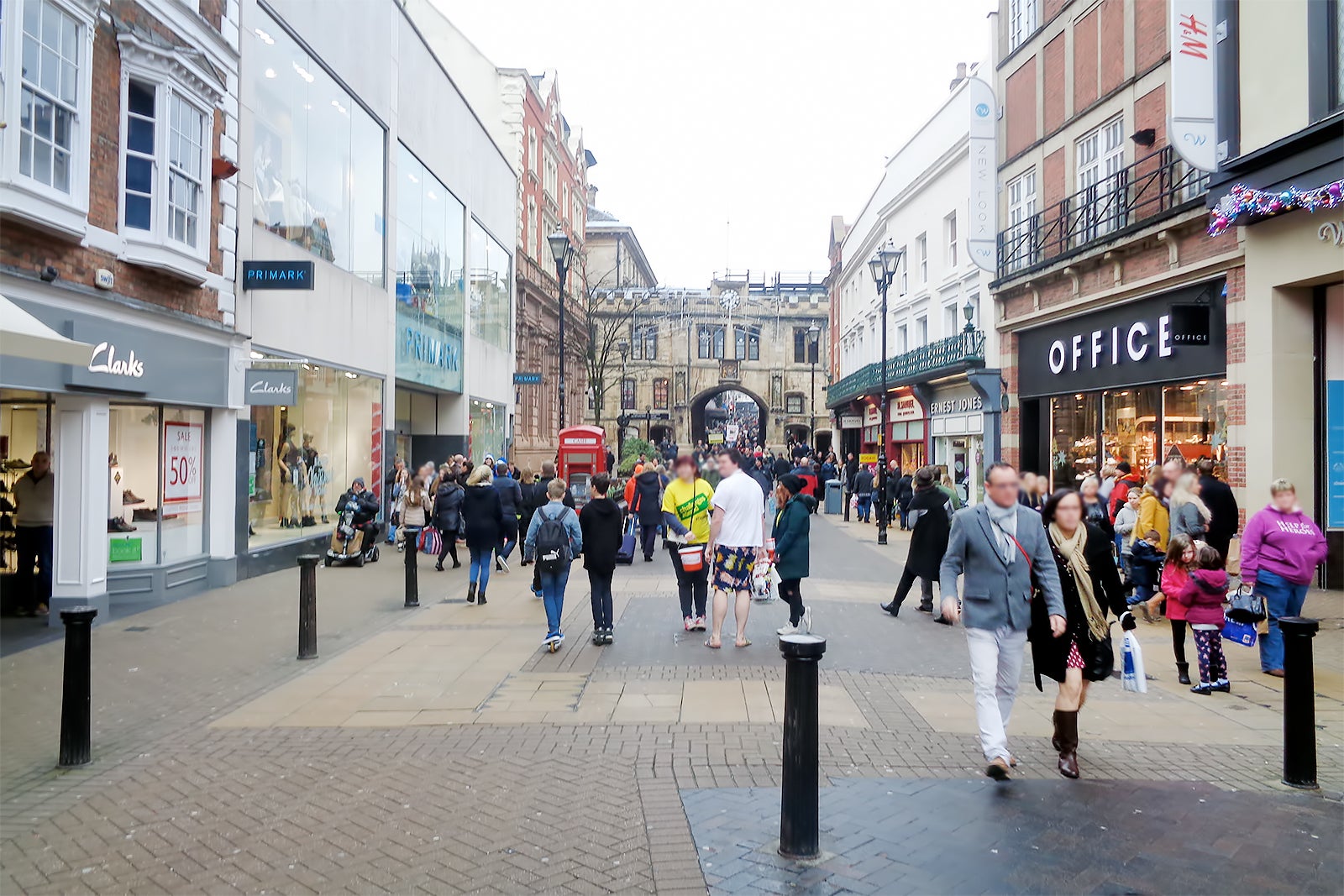 High Street in the centre of Lincoln is lined with high-end stores, making it the go-to destination for shoppers. The selection is perhaps not as luxurious as in bigger cities, as you'll find stores like Primark and House of Fraser, as well as the Waterside shopping centre. Further north, towards where High Street meets Steep Hill, you'll find more bars and restaurants. Cornhill, an offshoot from High Street, hosts the Lincoln Maker's Market on the second Saturday of every month.
While the high-street shopping is reason enough to visit Lincoln's High Street, it's the unique features that make this pedestrianised route really stand out. Be sure to stop for a snack at Stokes Bridge Café – a charming Tudor-era building atop a small stone bridge. A little further along the road is the beautiful 16th-century Lincoln Guildhall.
Location: High St, Lincoln, UK
photo by Mtaylor848 (CC BY-SA 4.0) modified
6
Brayford Pool
Have your lunch with the swans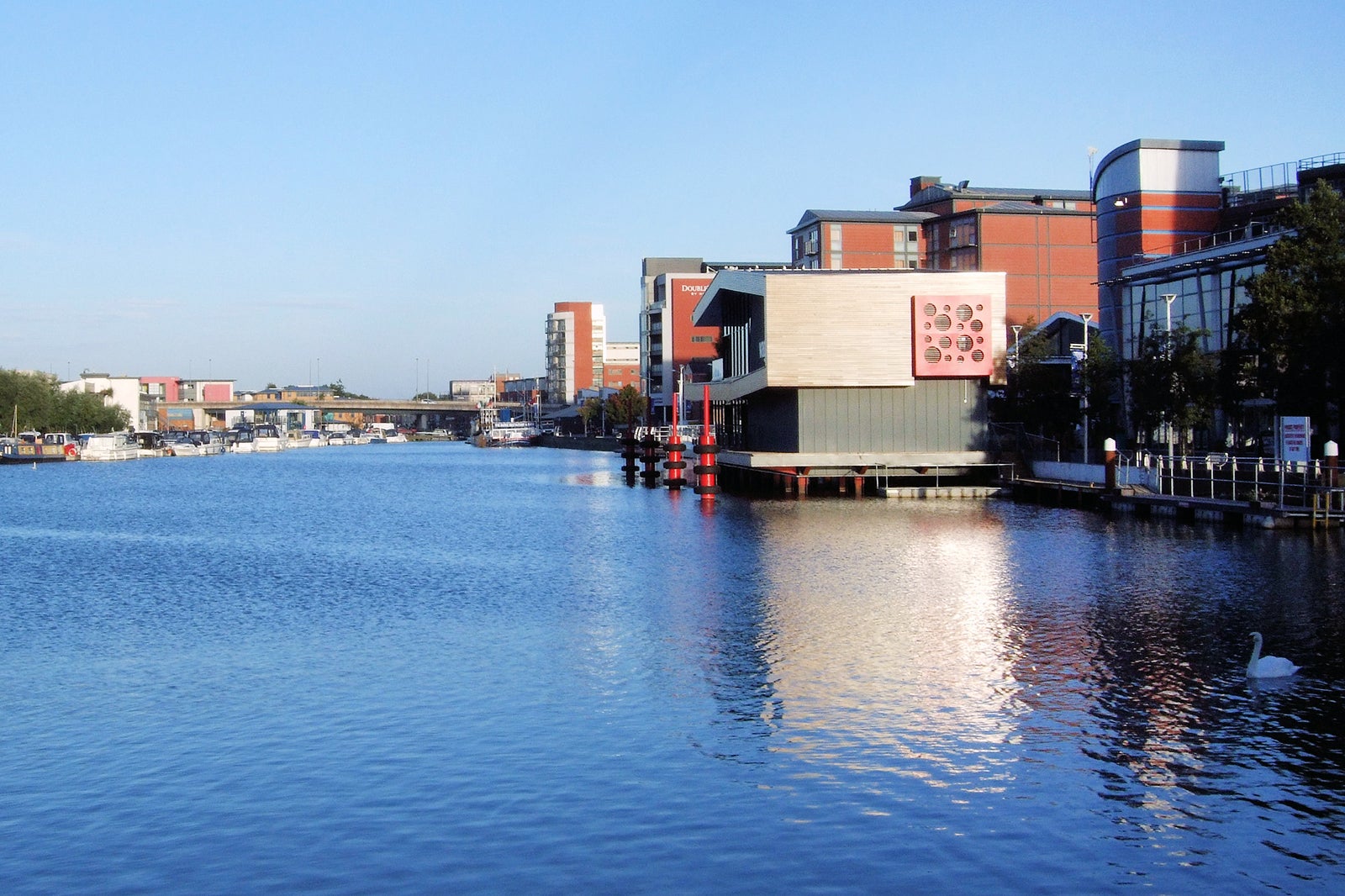 Right in the heart of Lincoln, Brayford Pool is a lake and marina lined with restaurants on the north side and the University of Lincoln on the south. The pool itself is home to a huge array of pleasure boats as well as a tiny island and dozens of mute swans.
Along the northern bank, you'll find a selection of big-brand eateries offering a range of cuisines, including Italian, Brazilian and Japanese. Many of them offer tables out on the cobbled street where you can enjoy the afternoon sun while you eat. At the eastern end of Brayford Pool, you'll find a cinema and an old-fashioned pub in an equally old-fashioned building. To the west is a restaurant called The Barge, for an obvious reason.
photo by Jim Linwood (CC BY 2.0) modified
7
RAF Scampton Heritage Centre
Lincoln is a military history hub
The RAF Scampton Heritage Centre is a must-visit for anyone interested in military history, especially World War II. Scampton was the airbase from which the famous "Dambusters" of No. 617 Squadron flew throughout the war. Here you can learn more about them and the Royal Air Force's celebrated aerobatics team, the Red Arrows, who are based here today. You may even see them practising over Lincoln in winter.
RAF Scampton is about 5 miles north of Lincoln and is still a serving air station, so while visits to the heritage centre are free, opening hours are limited. If you haven't had enough military history, you could also visit the International Bomber Command Centre in Canwick or the Lincoln Tank Memorial near the University of Lincoln.
Location: RAF Scampton, Scampton, Lincoln LN1 2TL, UK
Open: Saturday–Sunday from 11 am to 3 pm
Phone: +44 (0)1522 738361
8
Hit the pubs and clubs
There are plenty of good ones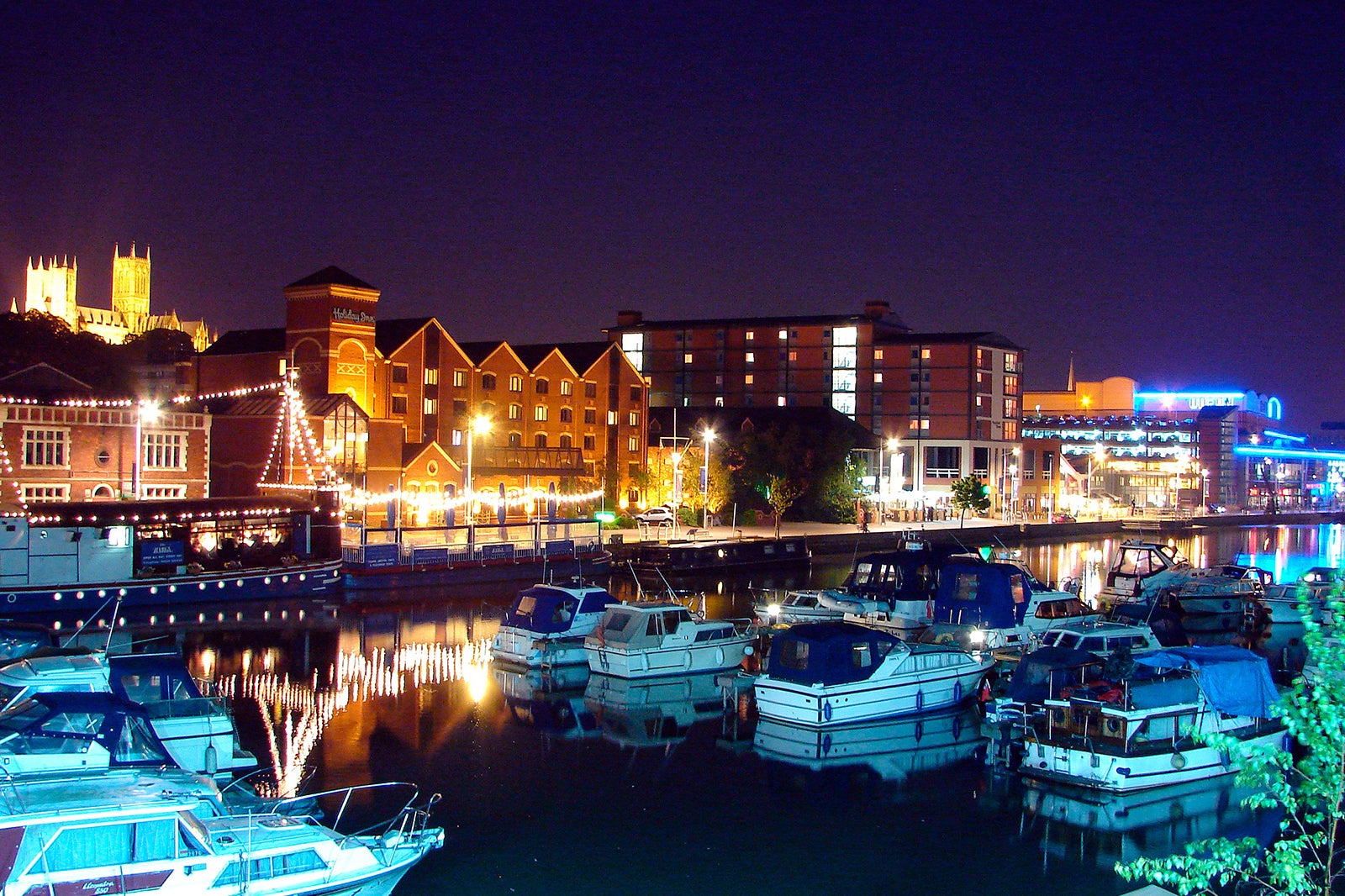 Being a university city, Lincoln naturally has no shortage of places to drink and party. While the nightclubs are mostly modern and high-energy, the pubs are mostly traditional, with calm and comfortable atmospheres. If you fancy a pint, be sure to check out The Strugglers Inn on Westgate, The Ritz on High Street and The Horse & Groom on Carholme Road.
One of its top nightclubs is the massive 6-roomed Home on Park Street, with a roof terrace and a variety of music genres to choose from. There's also the 2-storey Superbull on Silver Street, specialising in house and hip hop.
9
Eat a Lincolnshire sausage
One of the best bangers in Britain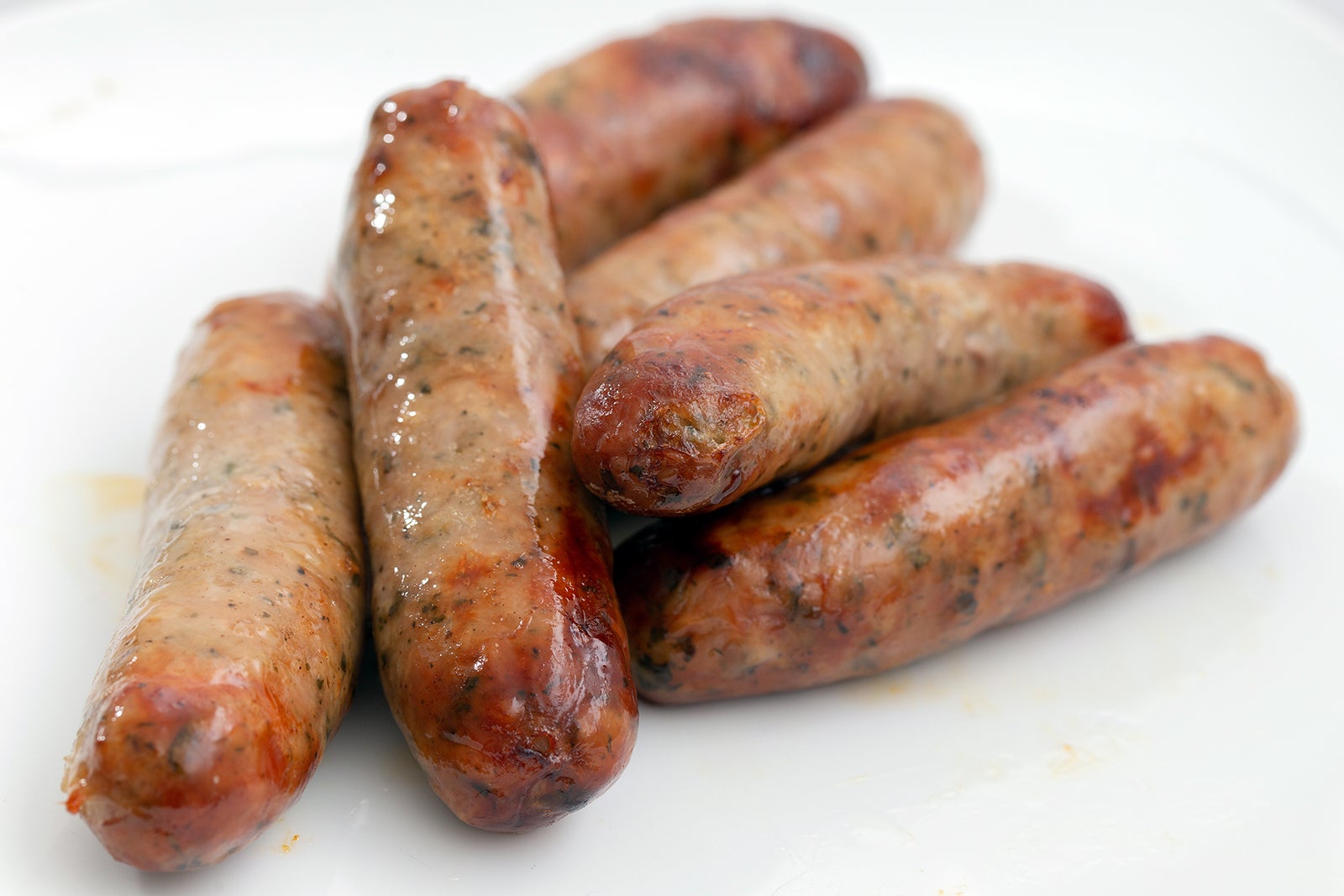 A Lincolnshire sausage is a tasty addition to typical English dishes like bangers and mash, toad in the hole, sausage casserole or a full English Breakfast. The recipe adds sage to a normal pork sausage, which adds a peppery flavour. The pork is also coarsely ground, giving it a chunkier texture than typical pork sausages.
While you can find Lincolnshire sausages on the menu in many pubs and restaurants around the city, the best place to buy them to cook for yourself is the Redhill Farm Shop in The Bail, a short walk from Lincoln Cathedral. The shop's wares have won numerous awards, being ranked among the best sausages in the UK.
Location: 89 Bailgate, Lincoln LN1 3AR, UK
Open: Monday–Friday from 8.30 am to 5.30 pm, Saturday from 8.30 am to 4 pm, Sunday from 10 am to 4 pm
Phone: +44 (0)1427 628270
10
The Engine Shed
Lincoln's top student bar, club and events hall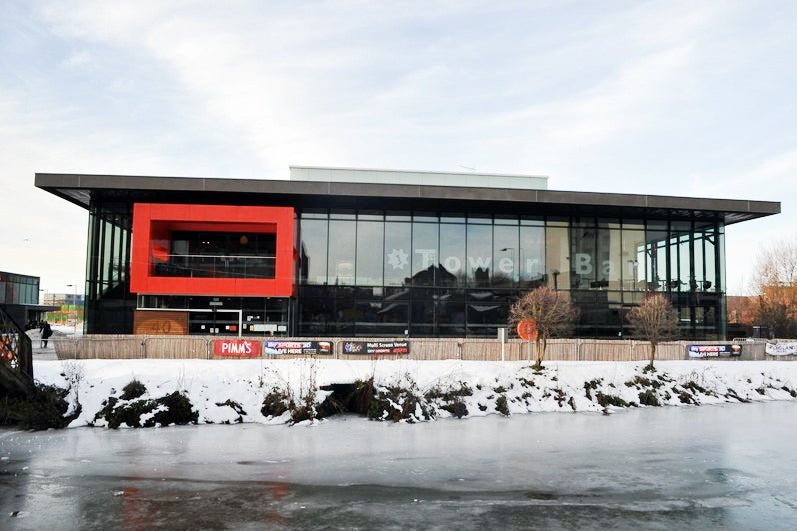 The Engine Shed is Lincoln's first-class modern events space as well as a popular bar and nightclub with students at the neighbouring university. It's owned and operated by the student's union, so you'll naturally expect to find a lot of young folks and budget drinks, especially during the school year. The Tower Bar, in particular, is among the more popular student bars in Lincoln.
The Engine Shed takes its name from the fact that it was built from the ruins of a train storage shed, and some of the original 1875 construction can still be seen. However, the modern additions have made the cavernous interior into a 1,800-capacity concert hall. It's played host to the likes of Stereophonics, Ocean Colour Scene, Beautiful South, Kings of Leon, Dizzee Rascal and comedians like Russell Howard and Rhod Gilbert since it opened in 2006.
Location: University of Lincoln, Brayford Pool, Lincoln LN6 7TS, UK
Phone: +44 (0)1522 837400
photo by Ashley Dace (CC BY-SA 2.0) modified
Back to top